My "Worker Bee" of a husband went to the office. Typically, the Holiday Weekends are a good opportunity for him to play "catch up" since his phone is so quiet.  I've become so used to it, I'm no longer the nagging wife. When he does get caught up, he's a Happy Man! When he's happy, I'm happy. Funny what 14 years of marriage will teach you!
I spent the day walking the dogs, walking myself, doing a few chores, making phone calls and getting caught up myself!
I found this on my walk!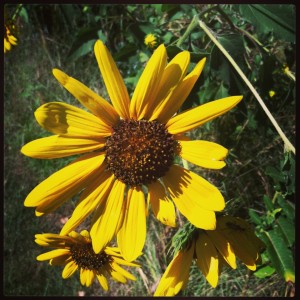 That was probably the most exciting thing to happen all day, until dinner. I made myself one of my favorites, but one of Mike's least favorites, so I put together a little something special for him.
There was a little more excitement immediately after we had both drifted off to sleep. The smoke alarms went off! Mike jumped up like I've never seen before, and I believe he mumbled something like….."Where's the Fire!", but at the time I wasn't really sure if we had one or not! He changed all the batteries and we went back to sleep! Why does that never happen in the middle of afternoon???
Breakfast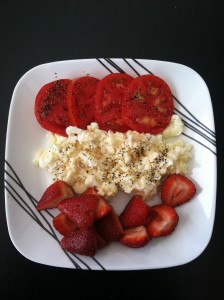 Snack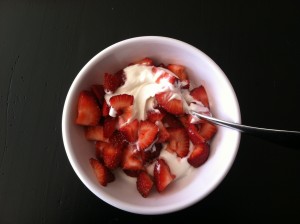 Lunch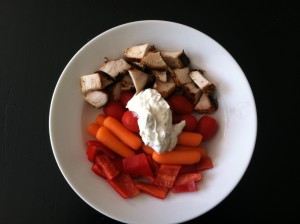 Snack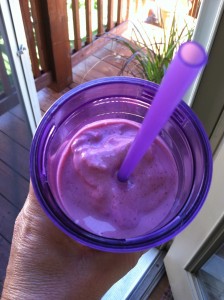 My Dinner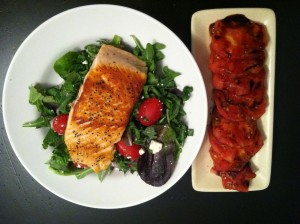 Mike's Dinner (A Mock Shepherds Pie made with brisket!)
Refresh…I can eat 26 points a day.
I can earn Activity Points by doing exercise, and eat them if I choose.
I have an allowance of 49 points that I can dip into if I chose.
I should drink a minimum of 6 (8 oz) glasses of water each day.
The food I ate and it's PPV
Snack = Coffee with Skim Milk (1)
Breakfast = 5 Egg Whites, Laughing Cow Cheese Wedge, Fresh Sliced Tomatoes, Strawberries (3)
Snack = 8 oz Plain Nonfat Greek Yogurt, 1 Truvia, Strawberries (3)
Lunch = 3 oz Grilled Chicken Breast, Tzatziki Sauce, Carrots, Bell Peppers, Grape Tomatoes (5)
Snack = Whey Protein, 1 C. Almond MIlk, 1 C. Frozen Strawberries (4)
Dinner = 6.5 oz Salmon, Mixed Greens, Fresh Tomatoes drizzled with Balsamic Glaze, 2 tsp Olive Oil (10)
Total = 26
Today's Exercise = Walked 4 Miles
How many glasses of water I drank today = 12
Activity Points Earned Today = 4
Activity Points Earned This Week = 11
Remaining points from my 49 Points Allowance = 27
ALCOHOL consumption = None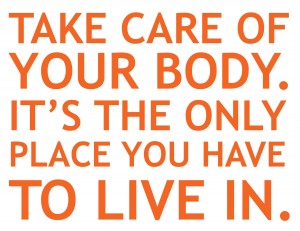 "love the life you live, live the life you love"