I'm pretty sure no matter how old our kids are, we are constantly parenting. My recent conversations with Tess seem to include lots of financial advice. I feel like I have done a pretty good job of teaching her to be thrifty, only buy what she can afford, and avoid credit whenever possible.
She loves Target just as much as I do, and on occasion, we have to remind each other that you really can buy clothes at other stores besides Target, although neither of us really know's why one would do that. We like not being overwhelmed by a large selection of clothing and accessories and we like the way our Target jeans fit!!! One time we walked into the ridiculously large Nordstrom Rack, and we practically had simultaneous Panic Attacks!!
Occasionally, I remind her that "The Dollar" store can be another awesome shopping option for certain items. Gift bags, cards, plates, soap, spatulas!!! You gotta browse ALL the isles!!
Here is the text I received from Tess a couple of days ago. I apologize for the language she uses, which I do take complete responsibility for!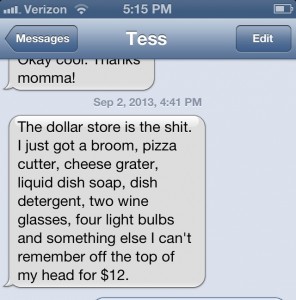 That's my girl!
Breakfast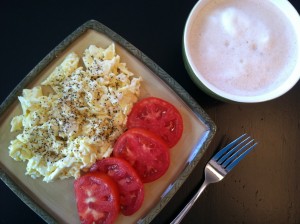 Snack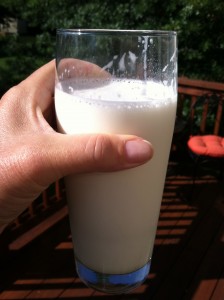 Lunch (and an un-pictured 1/2 burger patty)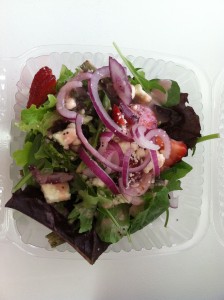 Snack
More Snacks…..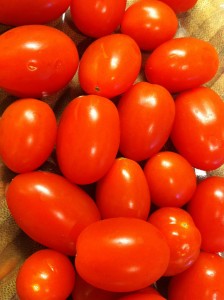 Dinner Prep
Lots of veggies, Garlic Infused Olive Oil, Cavender's Seasoning
I added a little marinara and topped it all with a bit of Parmesan Cheese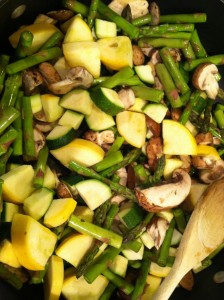 Dinner
(I seem to have a Tilapia Trend this week!)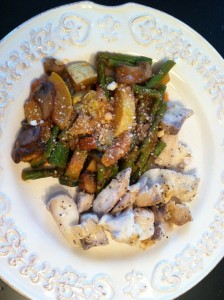 Refresh…I can eat 26 points a day.
I can earn Activity Points by doing exercise, and eat them if I choose.
I have an allowance of 49 points that I can dip into if I chose.
I should drink a minimum of 6 (8 oz) glasses of water each day.
The food I ate and it's PPV
Breakfast = 1 Egg, 4 Egg Whites, 1 Laughing Cow Cheese Wedge, Coffee with Skim Milk (5)
Snack = Whey Protein Shake made with 1 C. Ice and 1 C. Cold Water (3)
Lunch = Mixed Greens, Red Onion, Feta, Strawberries, Poppy Seed Dressing, 1/2 Burger Patty (11)
Snack = 22 Almonds, Grape Tomatoes (4)
Dinner = Mushrooms, Zucchini, Asparagus, Olive Oil, Parmesan Cheese, Marinara Sauce, 6 oz. Tilapia (10)
Total = 33
Today's Exercise = Walked 4.5 Miles
How many glasses of water I drank today = 12
Activity Points Earned Today = 4
Activity Points Earned This Week = 24
Remaining points from my 49 Points Allowance = 16
ALCOHOL consumption = none
It's going to be an AWESOME day today!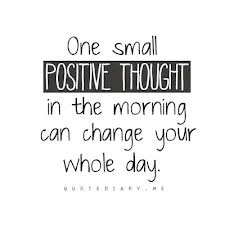 "live the life you love, love the life you live"