Today is the end of week Two of "Four Weeks of Chicken"! I am enjoying the challenge, and loved two of the new recipes that I tried this week! I hope that I am able to provide some new dinner ideas for some of you! I did have a WW member tell me at the meeting that she was looking forward to making "Not Your Mama's Taco Salad", and I received an email from a reader that told me that she made the "Italian Chicken" and that her whole family loved it! Yay!
We had the pleasure of enjoying dinner out last night with our son, Jake, and his wife, Jordan. Jake spent a lot of time helping me get my blog up and running, and I wanted to take him to dinner as a "Thank You", but really it was just an excuse to spend the evening with two of my favorite people!
So, obviously,I didn't cook a thing!! But, not to worry, I do have a chicken recipe to make for tonight!
Friday's Weigh in? 157 and holding. You would not believe how many conversations I have had lately with my extremely, patient "coach" where I say…"Okay, this is my week. I'm ready to move forward and get these last 7 pounds off!" Then I make decisions throughout the week that lead me to maintain and not lose. However, the last 4 days have been awesome and right on track and I really am expecting a loss at the scale on Friday! Thanks to my "coach", Roberta for sticking with me every step of the way since February!!! I love you.
I'm keeping this post really short and simple today. Lot's of great Saturday things going on today.
I'm heading out the door early to get myself a Starbuck's!
Then Mike and I are heading to one of our Grandson's Flag Football games. It feels like an awesome Fall morning out today! I can hardly wait to be outside with my coffee in my sweatshirt watching Football! (Yes, he is the stud carrying the football!)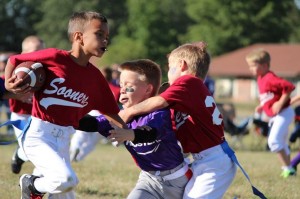 After THAT, I'm heading to my dad's house to put the finishing touches on the Parade entry for the parade that will take place NEXT Saturday at The Fall Festival in Downtown Overland Park!!
At some point, a Workout.
Then I am grilling up some yummy Chicken that has been swimming in a marinade recipe that a friend sent to me yesterday, and I can't wait to try it.
After dinner? Relaxxxxx…….Looking forward to a "Movie and Couch Saturday Night"!
Sunday? Hopefully the Plaza Art Fair!
Here are Friday's eats!
Breakfast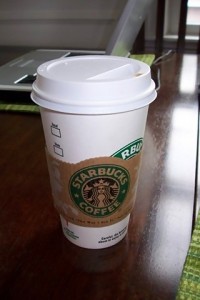 Lunch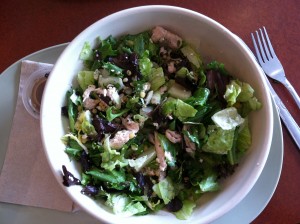 Snack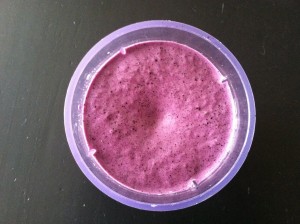 Dinner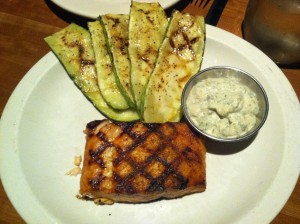 Refresh…I can eat 26 points a day.
I can earn Activity Points by doing exercise, and eat them if I choose.
I have an allowance of 49 points that I can dip into if I chose.
I should drink a minimum of 6 (8 oz) glasses of water each day.
The food I ate and it's PPV
Breakfast = Nonfat Latte (2)
Lunch = Panera Harvest Turkey Salad with 1/2 of the Dressing (11)
Snack = Whey Protein Shake, 1 T. Chia Seeds, 1 C. Water, 1 C. Ice, 1 C. Frozen Blueberries (4)
Dinner = J. Alexander's….The Best Piece of Salmon I have ever had, Grilled Zucchini  (with Butter and/or Oil?) (13)
Total = 30
Today's Exercise = Day Off
How many glasses of water I drank today = 12
Activity Points Earned Today = 0
Activity Points Earned This Week = 0
Remaining points from my 49 Points Allowance = 49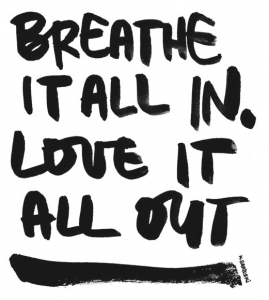 "love the life you live, live the life you love"