Monday was all about getting sh*t done! I was determined to get everything on my list done, including an extra long walk, which I hadn't done in tooooo many days.
I had laundry to do, the lawn to mow, blogging to do (yesterday's blog includes all of my recipes from "Four Weeks of Chicken" ), miles to walk and a few more chores to get done around the house.
It all got done! That 7.5 mile walk felt awesome!!
I have a new list for today, so I'm keeping this short. Here are yesterday's eats……
Breakfast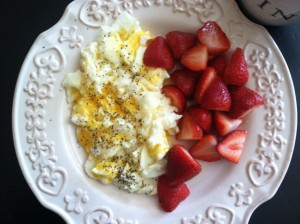 Snack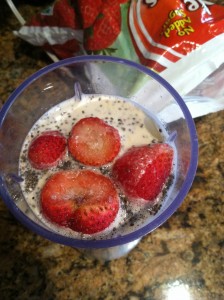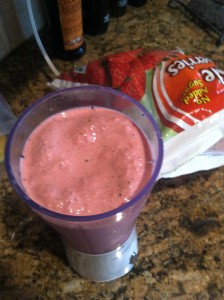 Lunch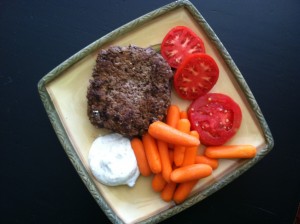 Snack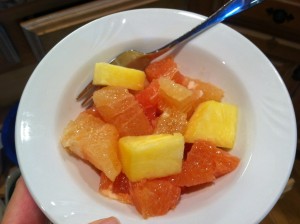 Dinner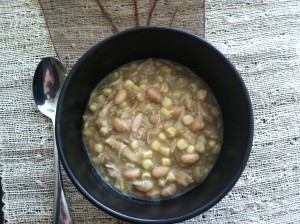 Refresh…I can eat 26 points a day.
I can earn Activity Points by doing exercise, and eat them if I choose.
I have an allowance of 49 points that I can dip into if I chose.
I should drink a minimum of 6 (8 oz) glasses of water each day.
The food I ate and it's PPV
Breakfast = 5 Egg Whites, Cheese, Strawberries, Coffee with Skim Milk (4)
Snack = Whey Protein Shake with 1 T. Chia Seeds, 1 C ice, 1 C water, 1 C frozen strawberries (4)
Lunch = 7 oz. Hamburger Patty, Carrots, Tomatoes, Tzatziki Sauce (14)
Snack = Un-pictured 12 Almonds (2)
Snack = Pineapple, Grapefruit (0)
Dinner = Chicken Chili (6)
Total = 30
Today's Exercise = Walked 7.5 Miles, Mowed and Trimmed the Yard
How many glasses of water I drank today = 12
Activity Points Earned Today = 8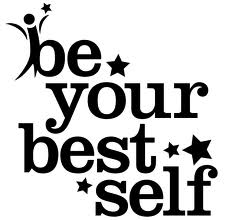 "love the life you live, live the life you love"