I literally spent most of the weekend in my p.j.'s cleaning and organizing and rearranging. It felt so good to have the windows open and fill up the house with all that fresh air!
I must admit, I can't seem to stop the Pumpkin Madness. I opened up a can of Pumpkin to add to whatever it was I made first, and now I can't seem to stop until all of the pumpkin from that can is gone!! I'm soooo close.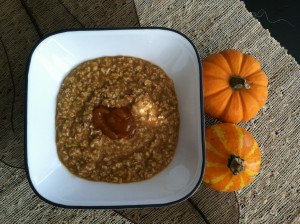 Saturday Lunch – I have eaten almost all off my Butternut Squash Chili
Saturday Dinner
I never actually ate dinner. The day literally got away from me and I was so busy, I simply wasn't hungry. Not something I would advise, and I did find enough room for a few glasses of wine while sitting around a Fire-Pit with friends, but I just didn't' eat a meal.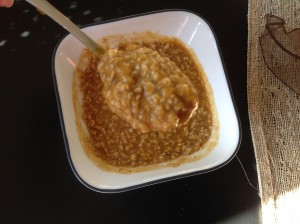 Sunday Lunch, for real……(sorry for the gross picture)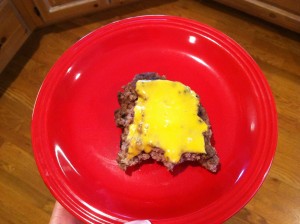 Sunday Snack – I can't stop the Pumpkin!!!!
Go Chiefs! 6-0! Whoo Whoo!!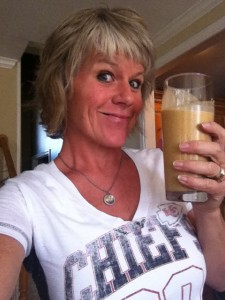 A friend of mine sent me a Pinterest recipe on Sunday morning, and before the Chiefs game was over, I had made it! These were not crunchy. I was expecting them to be, but they were yummy!
1 Serving = 4 PPV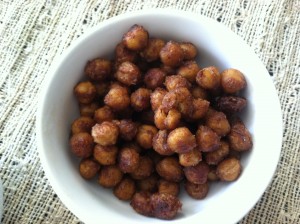 Sunday Dinner – I made marinara for the very first time with home grown tomatoes!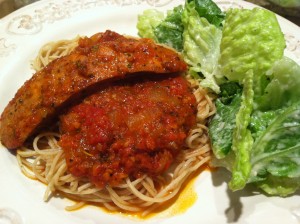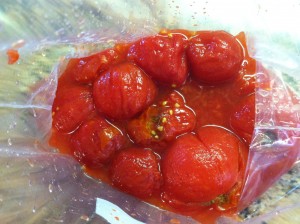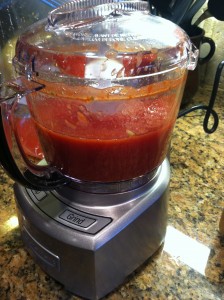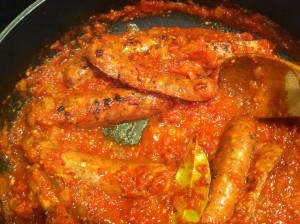 My Marinara sauce ended up tasting pretty good, but it ended up being one of those things where I kept tasting it, and then adding spices, and I have no idea what I really put into it, but I will tell you that I added Cinnamon, Nutmeg and Allspice. I know that sounds odd, but when I was married to Tess' dad, his mom made a spaghetti sauce with those spices cooked into the meat AND into the sauce and I loved it. She passed away several years ago, and Tess always liked the memory of her when I would add those spices to my jar of Ragu. 🙂
I'll try it again one day, and if I get it right, I'll share.
Refresh…I can eat 26 points a day.
I can earn Activity Points by doing exercise, and eat them if I choose.
I have an allowance of 49 points that I can dip into if I chose.
I should drink a minimum of 6 (8 oz) glasses of water each day.
The food I ate and it's PPV
Saturday
Breakfast = Pumpkin Butter Oatmeal, Coffee with milk (6)
Lunch = Butternut Squash Chili (It's almost all gone. I didn't think it would freeze well, so I just keep eating it!), avocado, chips (10)
Dinner = It just never happened, but I did have a little wine while sitting around a fire pit!
Alcohol = 3 glasses of Wine (15)
Total = 31
Sunday
Breakfast = Pumpkin Butter Oatmeal, coffee with milk (6)
Lunch = 1/4 of Mike's leftover hamburger patty from his dinner from the night before. Weird. I know. (5)
Snack = un-pictured grapes and an apple (0)
Snack = Pumpkin Protein Shake (4) This recipe comes from Peanut Butter Fingers. She always has the BEST recipes!
1/3 c. canned pumpkin
1 scoop All the Whey cup cake batter protein powder (you can substitute with vanilla protein powder)
1 frozen banana
5 ice cubes
1/2 c. milk
1.5 tsp. pumpkin pie spice
Snack – Roasted Pumpkin Pie Chickpea's (4)
Dinner = 1/2 Italian Chicken Sausage, Homemade Marinara, 1 C. Whole Wheat Pasta, Caesar Salad (13)
Total = 32
Today's Exercise = Saturday – walked 5.5 miles. Sunday – Urg! None!
How many glasses of water I drank today = Saturday 12, Sunday 12
Activity Points Earned Today = Saturday 6, Sunday 0
Activity Points Earned This Week = 6
Remaining points from my 49 Points Allowance = 38
Alcohol consumption = Saturday – 3 Glasses of Wine, Sunday – None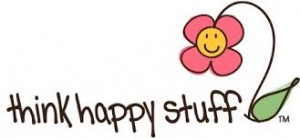 "love the life you live, live the life you love"