This is how my Thursday morning started.

Are you jealous?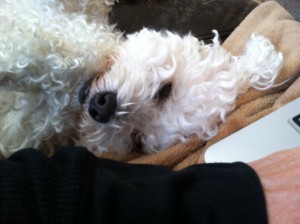 I was really looking forward to my weigh-in this morning. I still can't believe the weight is actually coming off. There were many times that I really just thought there was no way I could weigh below 160. Today I was really hoping for 154……and I weighed…..
153.8!
I was so excited, I ran in Kohl's (it's right beside my meeting) to see if I could find a pair of jeans real quick for the weekend.
Are you ready????
I bought a pair of Levi's in a size 8!!!!!!
The adrenaline rush I am experiencing right now is almost equivilant to when I went sky-diving for my 40th birthday!!!
Lot's going on today and the rest of the weekend too, so I'm keeping this post short today. I'm taking the weekend off from blogging, so have a great weekend, and I'll be back on Monday!
Here are yesterday's eats……
Breakfast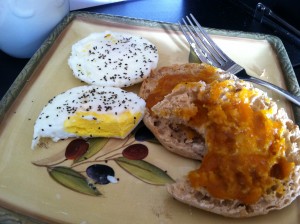 Lunch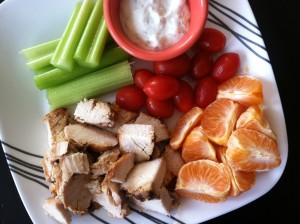 Snack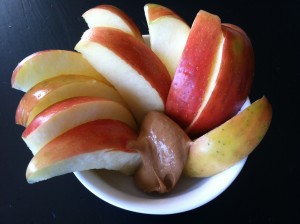 My Evening Meal??
I cooked up some Quinoa (10 PPV), then I added to the pot….
4 oz. diced Grilled Chicken Breast (4)
1/4 C. Black Beans (2)
1/4 C. Corn (2)
1 tsp Taco Seasoning
Salsa
Dinner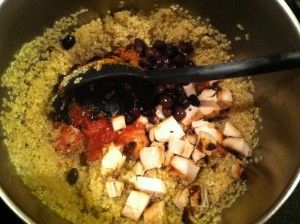 I gave it all a good stir, added a little more salsa, heated it all up, and divided it in two.
Scooped it right outta the pan…..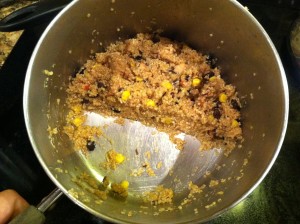 ….topped it with 1 PPV worth of cheese and a little more salsa.
One Serving = 10 PPV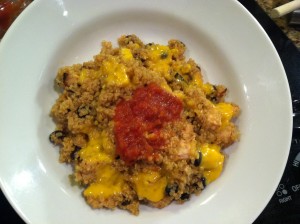 Developing a taste for Quinoa and keeping Cooked Grilled Chicken Breast in the freezer makes for a simple, easy, filling, low point dinner!
Refresh…I can eat 26 points a day.
I can earn Activity Points by doing exercise, and eat them if I choose.
I have an allowance of 49 points that I can dip into if I chose.
I should drink a minimum of 6 (8 oz) glasses of water each day.
The food I ate and it's PPV
Breakfast = 2 Poached Eggs, 1 Light English Muffin, 1 T. Pumpkin Butter, coffee with Skim Milk (9)
Lunch = 4 oz Chicken Breast, Tzatziki Sauce, tomatoes, celery, 2 clementines (6)
Snack = Honeycrisp Apple, 2 T. Better n' Peanut Butter (2)
Snack = un-pictured 12 raw almonds (2)
Dinner = Quinoa, Grilled Chicken, Black Beans, Corn, Salsa, Cheese (10)
Total = 29
Today's Exercise = Walked 3.5 Miles at the Off-Leash Dog area at the park with Tucker man! Strength Training
How many glasses of water I drank today = 15+
Activity Points Earned Today = 6
Activity Points Earned This Week = 22
Remaining points from my 49 Points Allowance = 28
Alcohol consumption = zero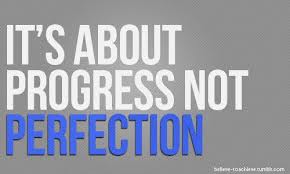 "love the life you live, live the life you love"