A Baby Shower and Birthday Dinner!
I'm keeping this post fairly short and simple today.
I had a late breakfast, then ran a bunch of errands on Sunday morning. I had only been home for a few minutes when it was time to hop in the car and head to the Baby shower. (We're having a new Grand-baby around the beginning of February, but a special post with permission from mom on that to follow!)
It was about 1:30 and I knew when I got to the shower that there would be all sorts of yummy food to eat, and I could get myself into trouble, so I quickly (too quickly) ate a piece of leftover Salmon, then I grabbed a few almonds and a water to go!
I was right, there was an incredible amount of yummy foods at the shower, but I never picked up a plate, and I only had a couple of small bites of food, and I drank water. I was going to take pictures of all of the yumminess, but I felt like I was in the way and trying to take pictures without drawing a whole bunch of attention to myself just wasn't going to happen. The shower was beautiful and there were LOTS of great gifts!
As soon as I got home from the shower, it was time for Mike and I to hop in the car and go get my dad and stepmom to take them to dinner for my Dad's birthday. I told my dad to pick out a special place that he would like to go to, but rarely does. He did. I've been to this place with him on a Saturday morning for breakfast before and they do have awesome, good old fashioned food! He wanted to go for the Chicken and Noodles, and I liked it because you can order breakfast ALL DAY LONG!!! I guess I just wasn't in a picture taking mood yesterday, and I was focused more on the events, because I just didn't take any pictures of this place!
My entire plate of food would have been several points, and when I asked them if they could make my omelet with egg whites, they had to think about it, so a low point option was hard to find on the menu, but I gave it my best try. I ordered the veggie omelet made with egg whites and dry wheat toast. It came with hash browns. 🙂
We didn't get home until almost 8:00 after a long night of coffee and chatting, and I never did get in any exercise!! Doing Double Duty Today!
Here are yesterday's eats….
Chocolate Peanut Butter Banana Smoothie
Simple Breakfast Idea No. 2
Day Two of Two Weeks of Breakfast Ideas for 5 PPV or less.
This reminds me of a Chocolate Shake that one of my friend's would make us in Junior High and she would top it with Granola. It was soooo good!!
1 Scoop of Whey Vanilla Protein Powder (3 PPV)
2 Tablespoons of Chocolate PB2 Powder (1 PPV)
1 Cup of Cold Water (0 PPV)
1/2 Cup of Ice (0 PPV)
1/2 Frozen Banana (0 PPV)
1/4 Cup of Kashi Cereal (1 PPV)
Total = 5 PPV
Snack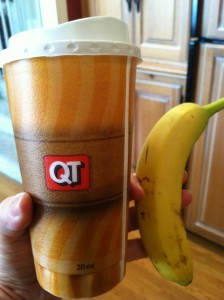 Lunch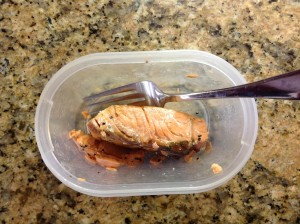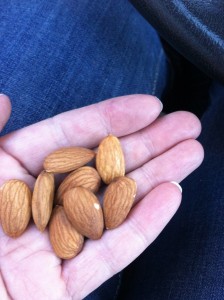 Snack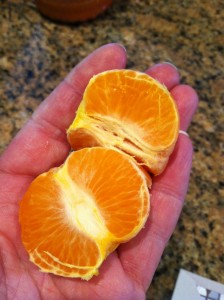 Dinner
All of the Omelet, 1/2 Piece Toast, 1/2 of the Hash-browns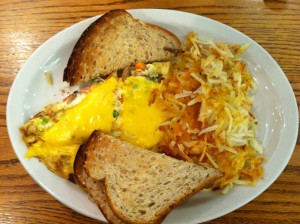 Refresh…I can eat 26 points a day.
I can earn Activity Points by doing exercise, and eat them if I choose.
I have an allowance of 49 points that I can dip into if I chose.
I should drink a minimum of 6 (8 oz) glasses of water each day.
The food I ate and it's PPV
Pre-Breakfast = Coffee with Skim Milk (1)
Breakfast = Chocolate Peanut Butter Banana Shake, topped with Kashi Cereal (5)
Snack = QT Pumpkin Cappuccino (I put about 1/4 Cup of the cappuccino in the cup and top it off with regular coffee….yum.) and a Banana (2)
Lunch = Leftover Salmon, Almonds (6)
Snack = Clementine (0)
Un-Pictured Shower Snacks = (3)
Dinner = Egg White Omelet, 1/2 piece Wheat Toast with Jam, 1/2 Order of Hashbrowns (12?)
Total = 29
Exercise = none
Activity Points Earned for the Day = 0
Activity Points Earned This Week = 7
Remaining points from my 49 Points Allowance = 46
Alcohol consumption = none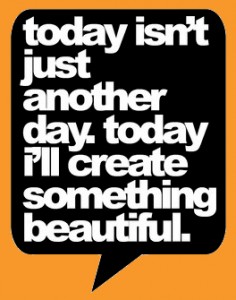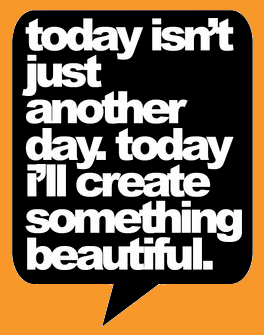 "love the life you live, live the life you love"