My "To Do List" Monday morning.
1. Pay Bills
(um, a couple might be late! I seriously have been busy……)
2. Order Christmas Cards.
(Christmas Eve is in THREE WEEKS!!)
3. Laundry…ALL OF IT!
(I like cloth napkins and real plates for Thanksgiving, so I had a lot of clean up yet to do from Saturday's dinner at our house.)
4. Start packing for Thursday's trip to Chicago.
(Most people that know this about me likely think it's weird, but I like to plan outfits, then take a picture of them. Even the accessories! For me, it makes packing so much easier. So I tried on clothes and took pictures of outfits!)
5. Decorate for Christmas.
(Tess and I got the tree decorated and stockings hung, but that's it, so I had a lot to do yet.)
6. Exercise
(you notice where this is on my list, and where it actually SHOULD be, right?)
I got 1. and 2. done and got a good start on 3. and 4, then I started the decorating. I wasn't really feeling it this year like I usually do. I'm not sure if it has to do with Tess not actually living here, or what, but I would imagine that's it. Once I started thinking about all those trips up and down the stairs to the basement, I decided to put my pedometer on! I got in close to 8,000 steps people!!! So yes, that was my exercise. I was decorating until well after 8:30.
Around 9:30 Tess FaceTime'd me and I watched her put up her first Christmas Tree in her apartment! It was sweet. She brought an empty suitcase home this weekend and filled it up with old decorations from the basement. She was so excited to be decorating her first big girl home for the holidays! I wanna go see!
I always decorate for Christmas the weekend after Thanksgiving and un-decorate the weekend after New Year's. I can't seem to allow myself to decorate anytime before that, or un-decorate anytime after that.
Do you have a Traditional Decorating time? Or does it just get done when it get's done?
I finally had a great "Food" day.
Two more to go before the weekend fun!!
Breakfast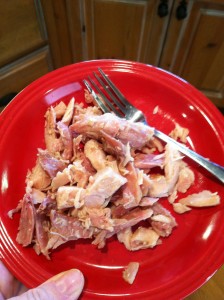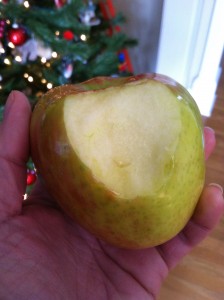 Lunch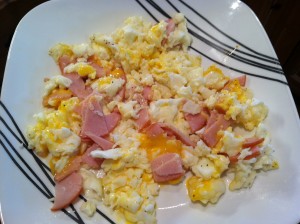 Dinner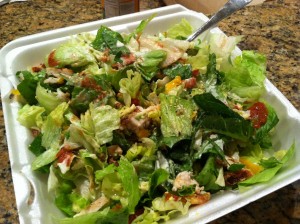 Refresh…I can eat 26 points a day.
I can earn Activity Points by doing exercise, and eat them if I choose.
I have an allowance of 49 points that I can dip into if I chose.
I should drink a minimum of 6 (8 oz) glasses of water each day.
The food I ate and it's PPV
Breakfast = Leftover turkey and an apple (5)
Snack = Coffee with Skim Milk (1)
Lunch = 5 Egg Whites, Cheese, Canadian Bacon (5)
Snack = un-pictured banana (0)
Dinner = Salad with Chicken, Cheese, Avocado, Salsa (12)
Total = 23
Exercise = Over 7,800 steps while decorating for Christmas!!!
How many glasses of water I drank = 15++ (Being at home all day worked out real convenient. I feel cleansed.)
Activity Points Earned for the Day = 2?
Activity Points Earned This Week = 2
Alcohol consumption = none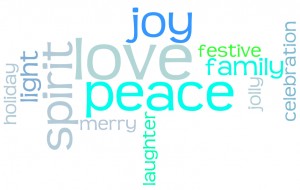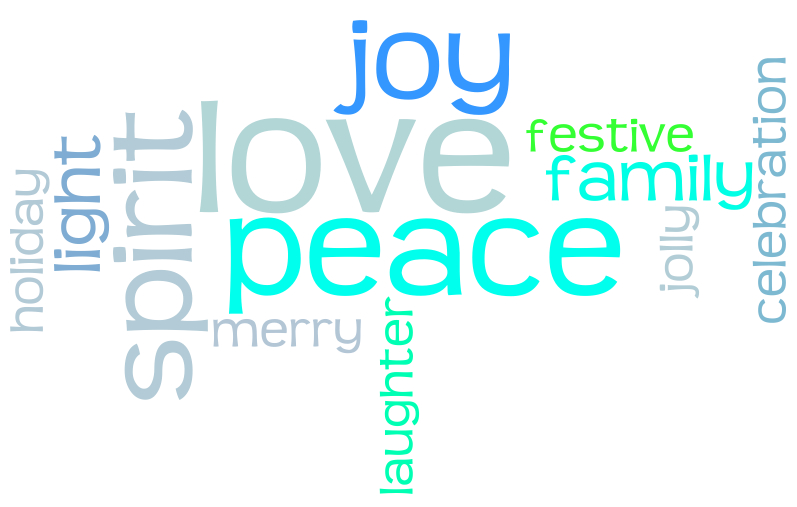 "love the life you live, live the life you love"