(Revised to SmartPoints – 9/22/16, Original Post – December 2013)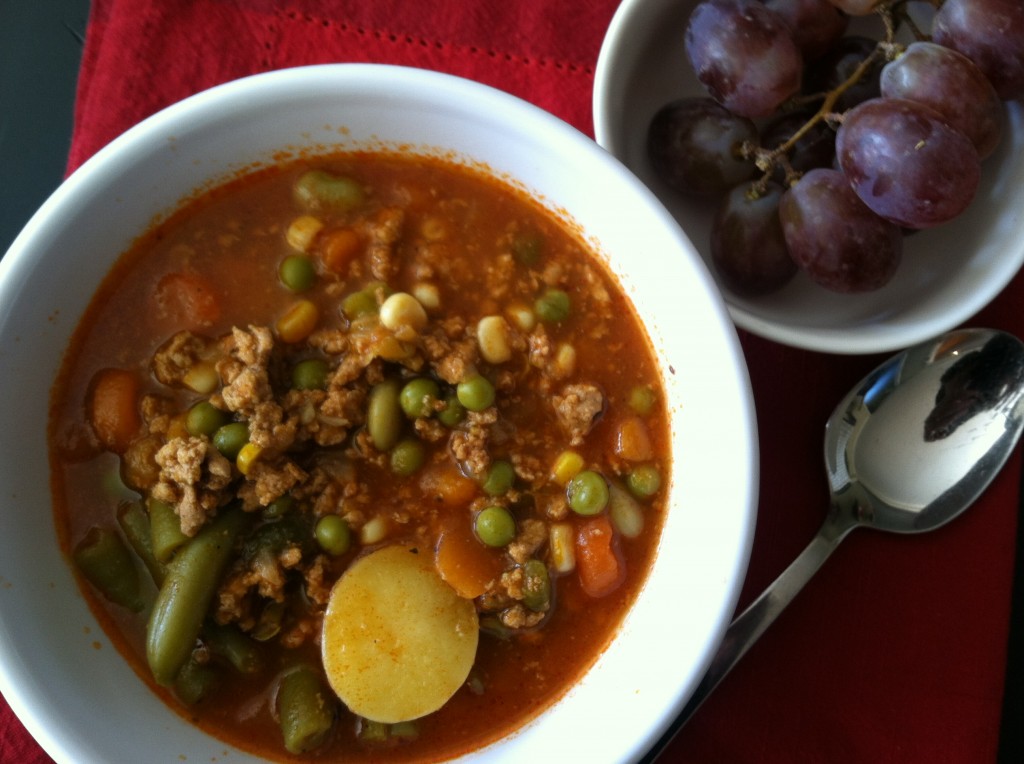 My mom made this a lot in the winter when I was a kid. I still remember walking into the house on a cold day and the house smelling like a big pot of winter yumminess. Mom still makes this soup. She made it this week as a matter of fact, which reminded me that I hadn't made it in a while. It's naturally a great Low Point option to have on hand, and what could be better on a bitter cold night than a bowl of Mom's winter yumminess??
You can really change this soup up a lot, so there really are no rules. The things that make it so great are the V-8 soup, your meat option and a couple of bay leafs.
I have calculated the points with a few different variations of ground meat and vegetables, and it is anywhere from 4 SmartPoints to 6 SmartPoints for one cup. Sometimes I make this with 93% lean ground beef, and sometimes I make it with 93% lean ground turkey. This time I made it with the turkey. Sometimes I use all fresh vegetables, and sometimes I use canned. Sometimes I use a little bit of both. It just depends on what is in the pantry. Sometimes I add a ton of veggies. You really can't mess this up. Do you like your soup thick or thin? You'll just want to measure your ingredients if you really want to know exactly how many points you are eating.
Following the ingredients below, this soup is 6 SmartPoints for a One Cup Serving.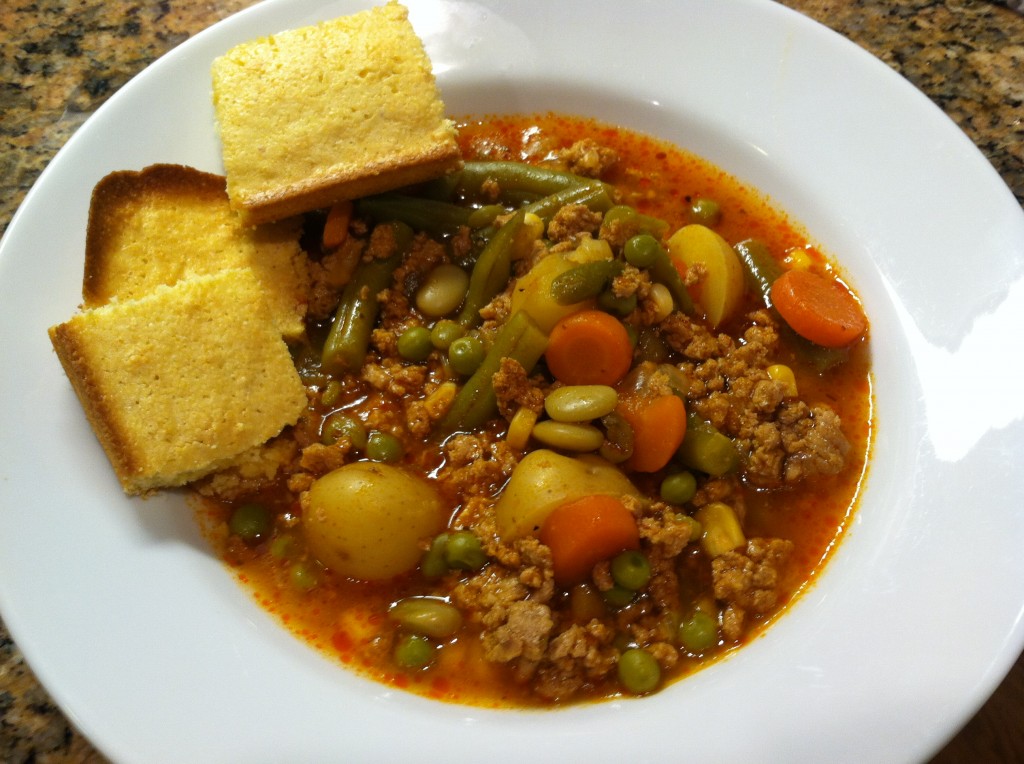 Mom's V-8 Hamburger Soup
2016-09-22 18:38:29
Ingredients
1 pound of 93% lean ground beef (You can substitute turkey)
1 large onion, diced
1 46 oz Bottle of V-8 (I used the low sodium)
1 can of peas, drained
1 can of green beans, drained
1 can of carrots, drained
1 can of mixed veggies, drained
1 cup of frozen corn
24 oz of small white potatoes, halved or quartered
1-2 bay leaf
oregano, basil
salt, pepper
Instructions
Brown meat with onion in a large soup pot. Drain fat.
Add all other ingredients to the pot.
Sprinkle enough oregano and basil over the top to light cover everything in the pot.
Simmer for two hours.
Remove bay leaf before serving.
I prefer to salt and pepper mine by the bowl.
Notes
This recipe makes 10 Cups.
One cup = 6 SmartPoints.
You can reduce the points by using Butternut Squash instead of potatoes. Delish!
This is great in the crockpot! Brown meat and cook onion in skillet. Drain fat. Add meat and onion and all other ingredients to the crockpot and cook on low for 6-8 hours.
The Weight of My Weight http://theweightofmyweight.com/
I really think that
this
is the secret ingredient…….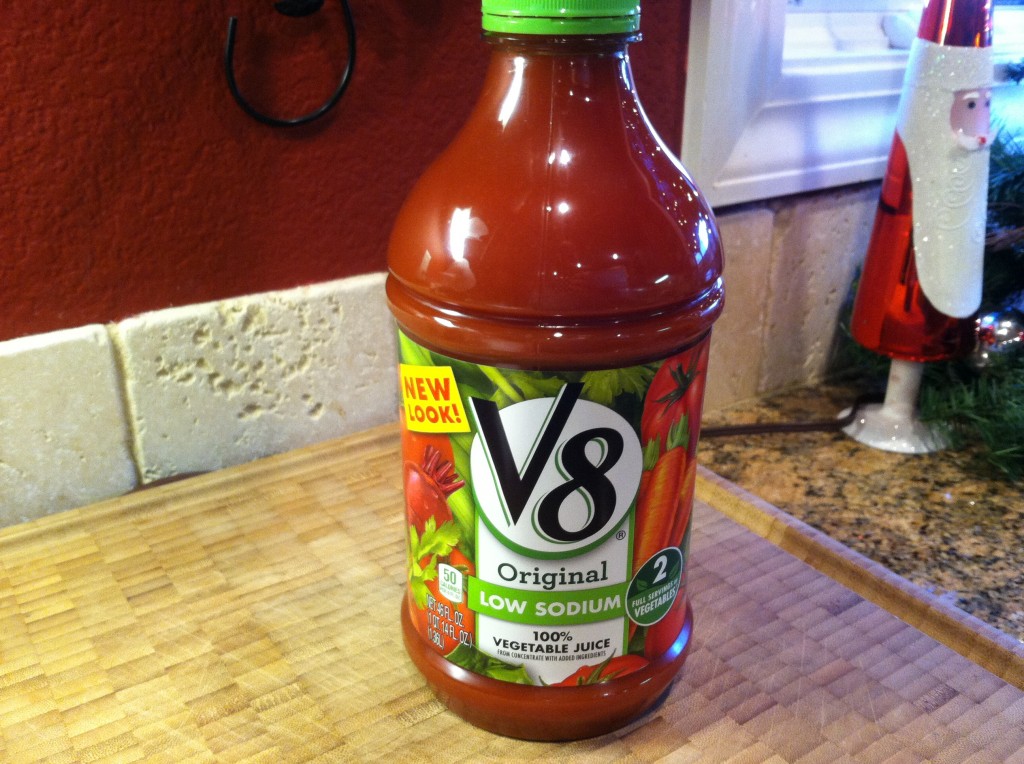 I sprinkle enough oregano and basil over the top to lightly cover everything in the pot. Maybe 1 tsp each??? Then salt and pepper to taste.
I actually prefer to salt mine by the bowl.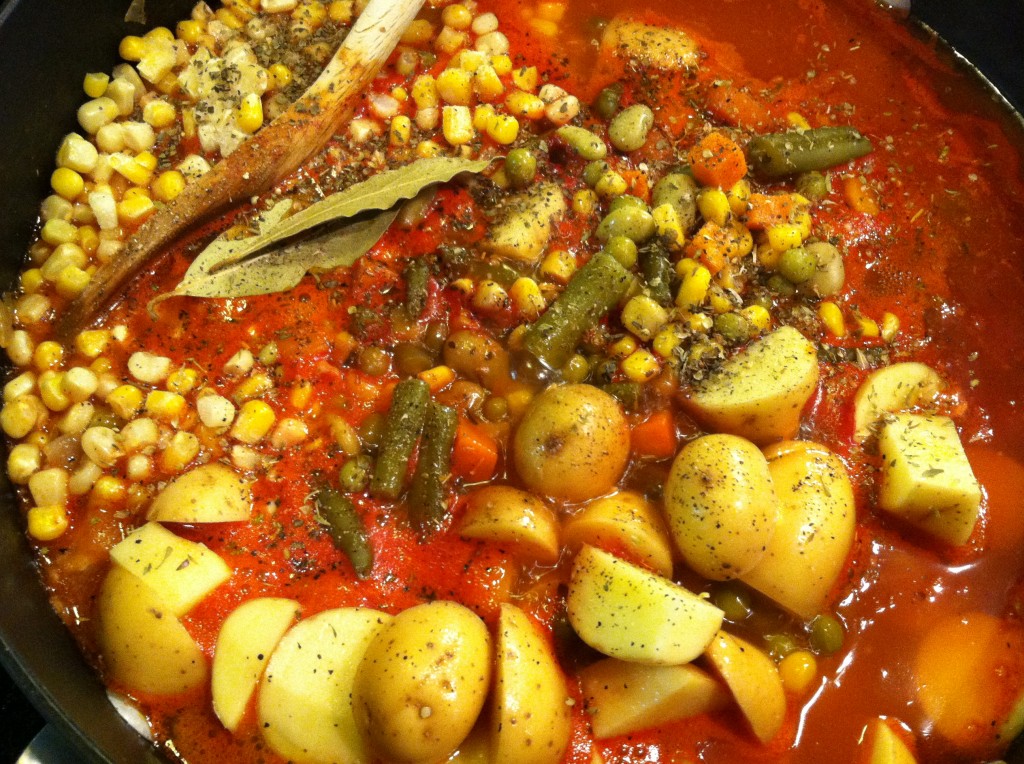 Give it a good stir and let simmer for at least two hours.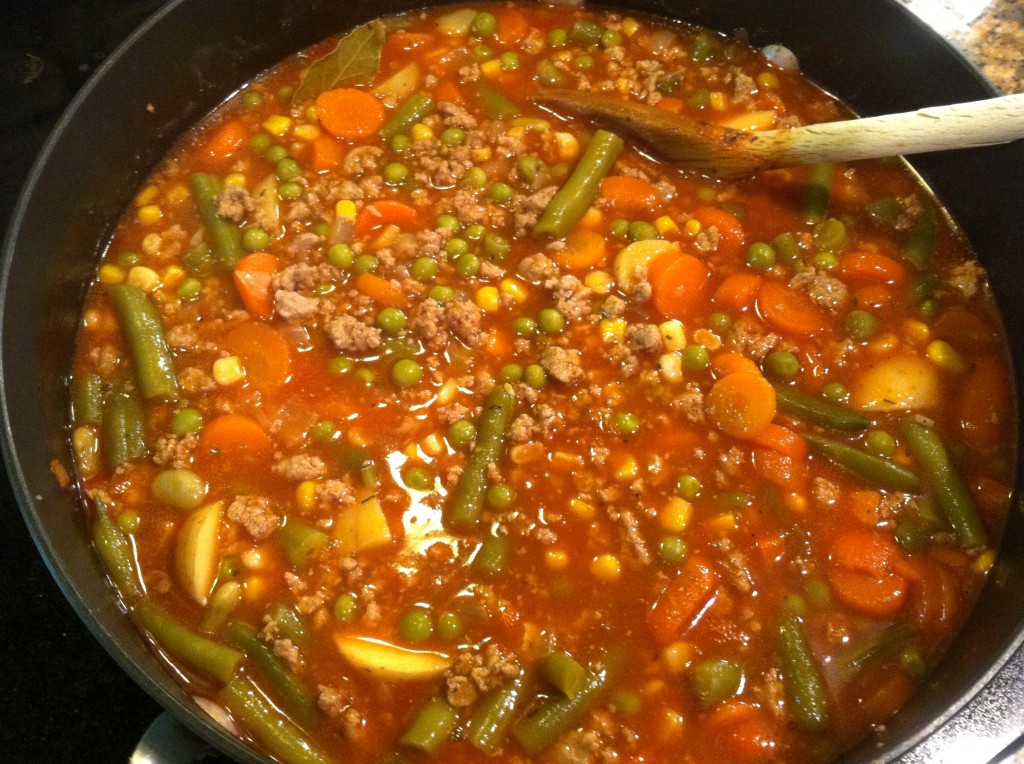 Invite your mom to dinner!
Or not. Your choice.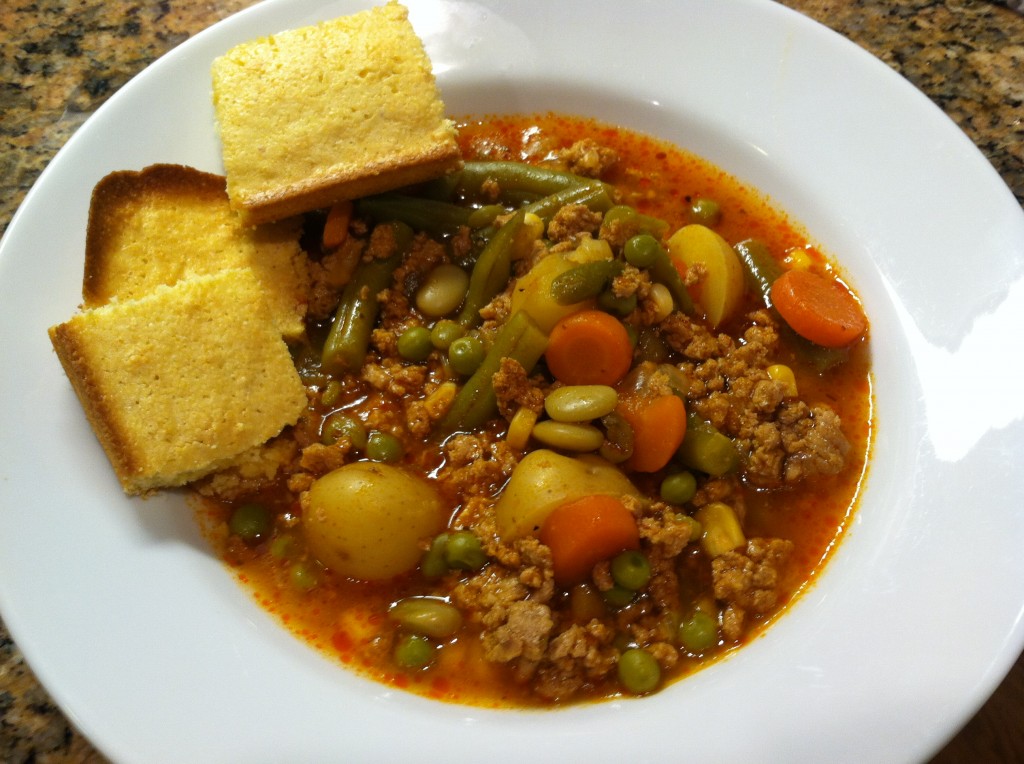 Do you have a favorite child hood recipe that you'd like to share?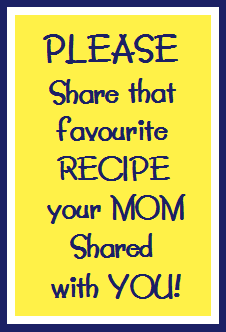 "love the life you live, live the life you love"