(Revised to SmartPoints 9/25/16)
You will want to make the Warm Cinnamon Apples filling to put in this Quesadilla.
I found these Gluten Free, Brown Rice tortilla's at tSprouts Grocery Store. They remind me more of a pastry? They're a little flaky…..and they are 4 SmartPoints.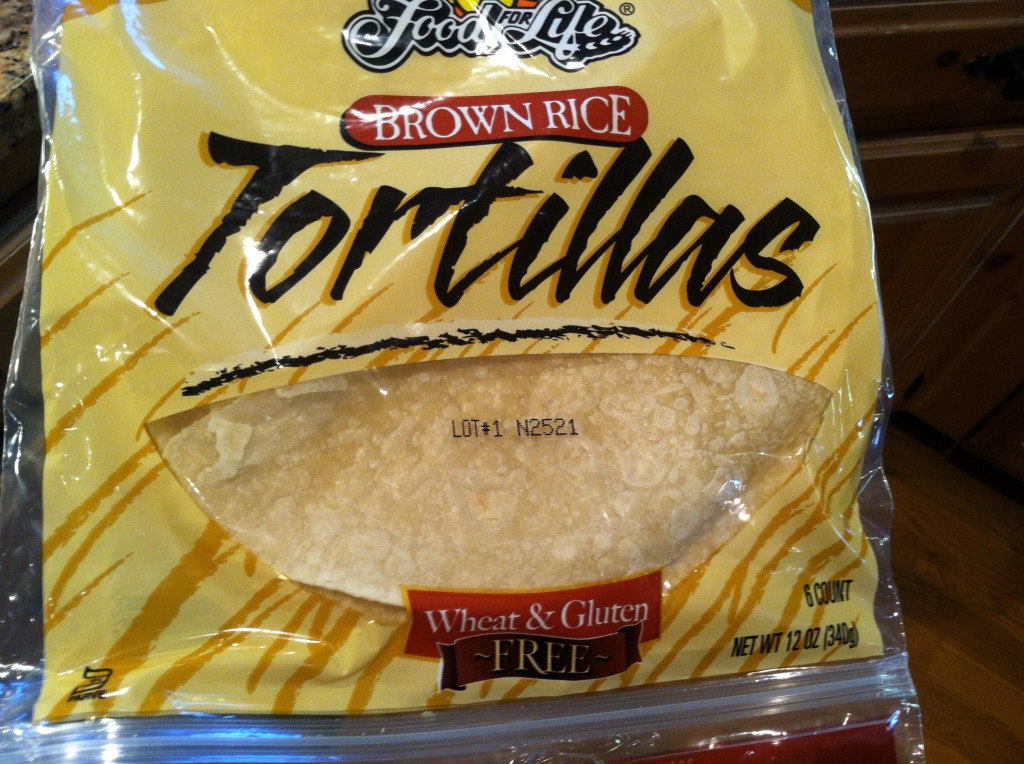 I sprayed one of the tortilla's with nonstick cooking spray. I put it on the hot skillet. I made my Warm Cinnamon Apples, and put them on half of the tortilla, leaving a few out to sprinkle on the top.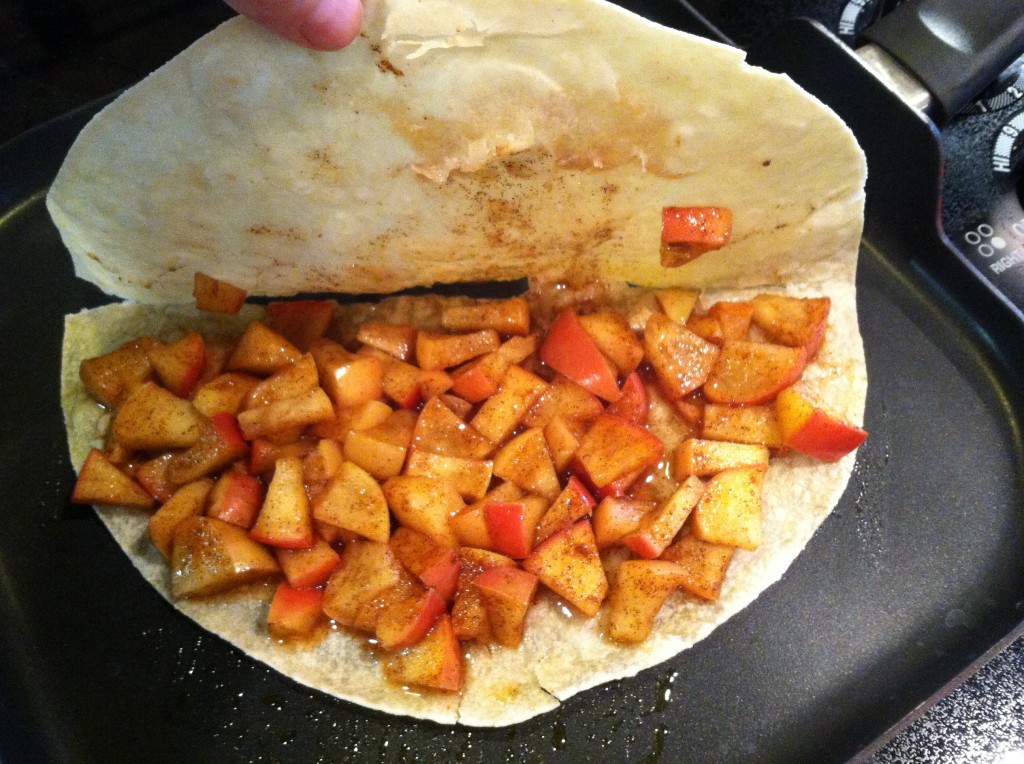 I browned the tortilla for just a few minutes….then, I don't know how ordinary people flip their quesadilla's, but I use my "Pig Cutting Board" that my Great Grandfather made. Don't you think he'd be proud?
I lay it on top of the tortilla, apply pressure with my hand, and flip the pan really fast with my other hand. Then just slide it from the pig back onto the skillet. How DO ordinary people flip their quesadilla's???

Nice and brown…..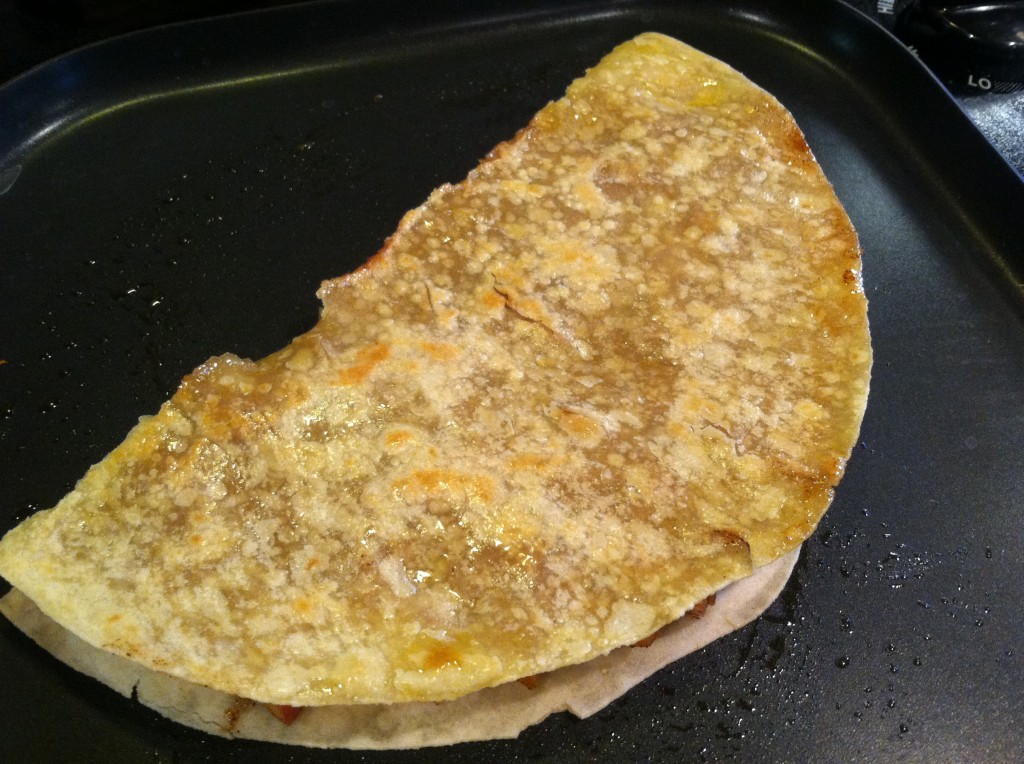 I cooked this for just a couple minutes longer, then moved it to my plate and topped it with the remaining apples and a sprinkle of powdered sugar. Look how big it is??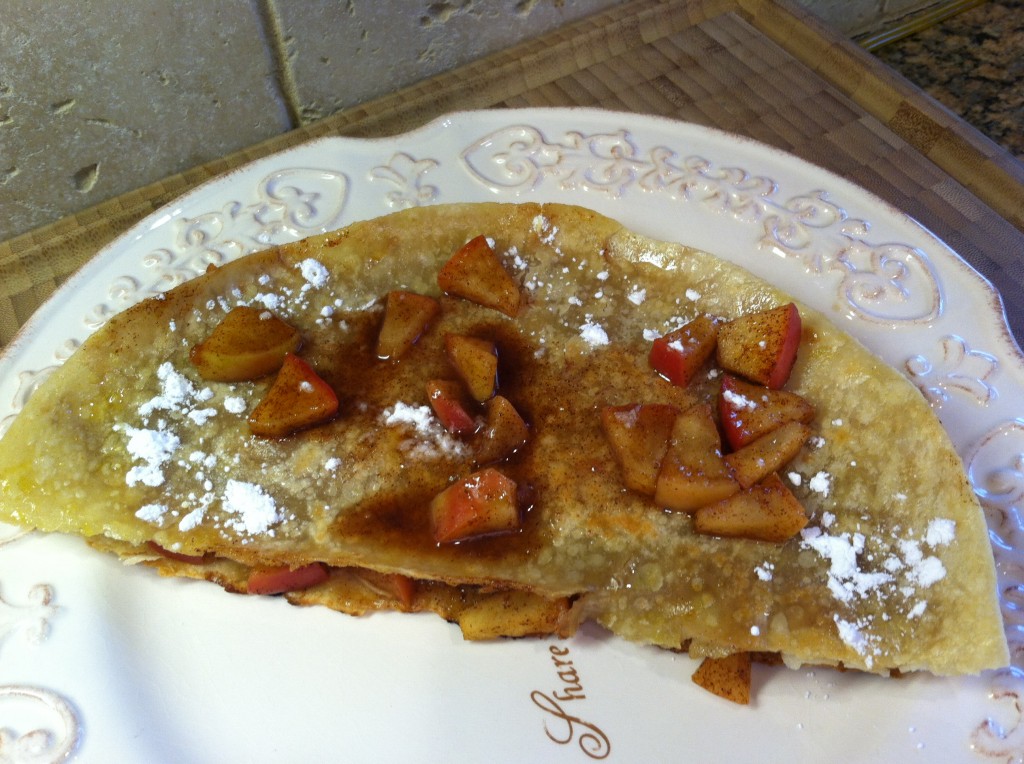 I love this tortilla! It was crispy and flaky…..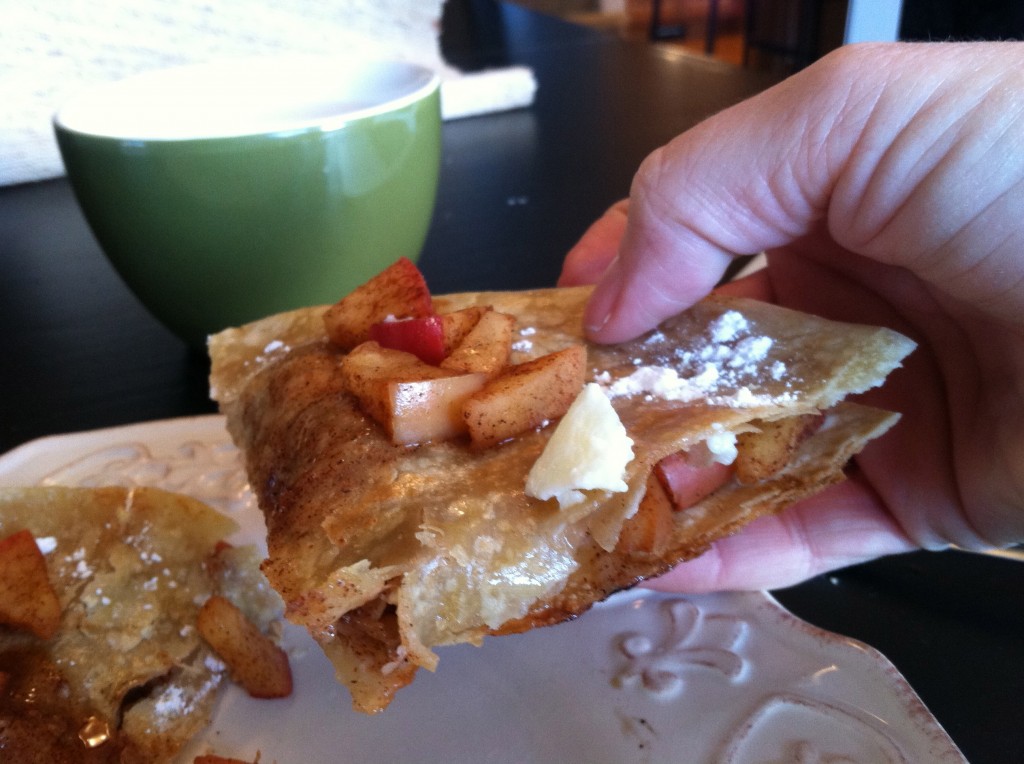 I think it even looks like a pastry.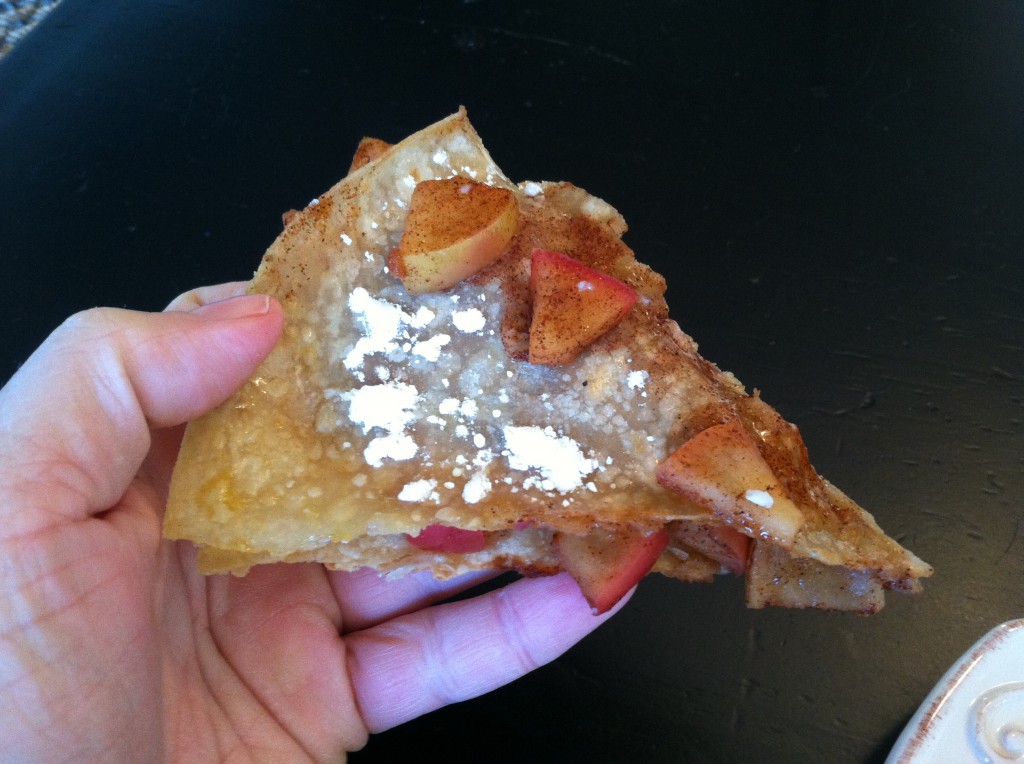 Makes me think of pie crust.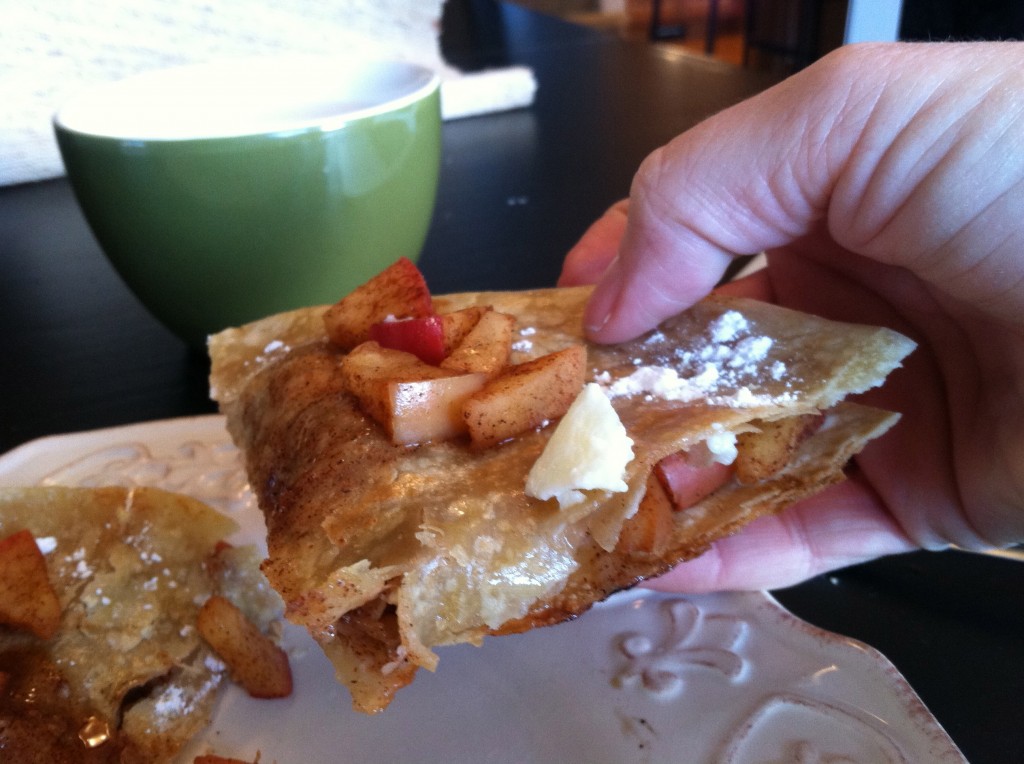 Here…take a bite!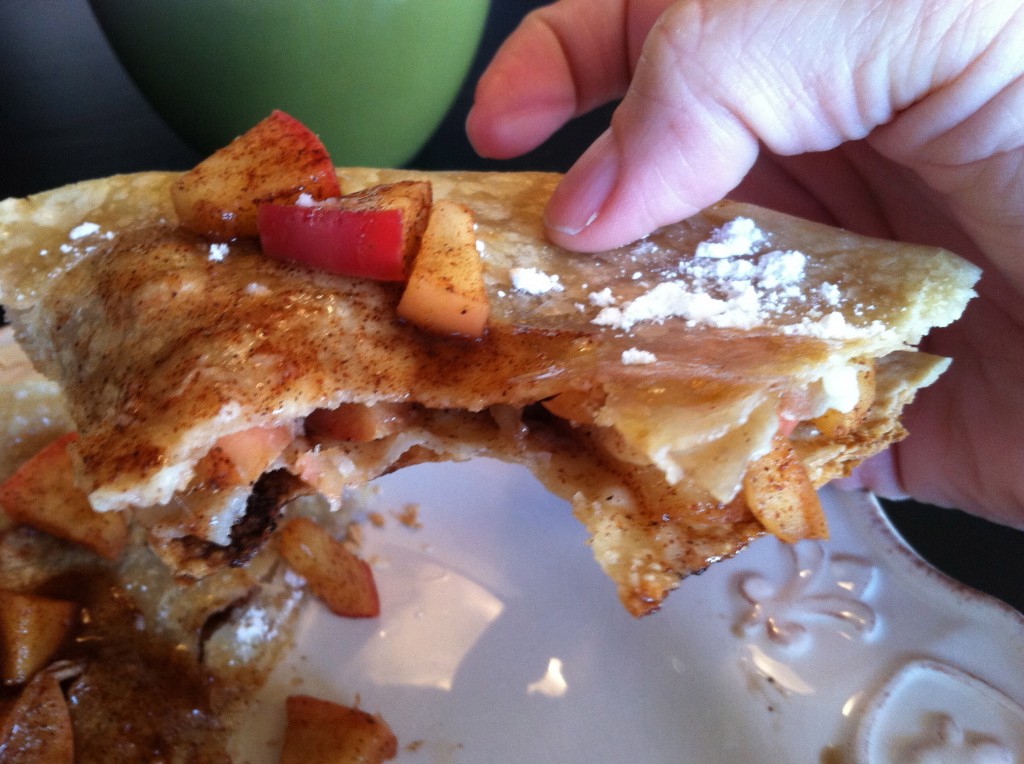 Be certain to make your Warm Cinnamon Apples before getting started.
Apple Quesadilla
2016-09-25 17:05:02
Serves 1
Ingredients
1 Food For Life, Brown Rice Tortilla
Cooking Spray
Recipe for Warm Cinnamon Apples
1/2 tsp Powdered Sugar
Instructions
Spray skillet with cooking spray and heat over medium high heat.
Lay tortilla on hot skillet.
Place desired amount of Prepared Warm Cinnamon Apples on half of tortilla and fold empty side over the full side.
Cook for 2-3 minutes, or until nice and golden brown.
Flip and brown the other side.
Remove from heat and plate.
Top with remaining Warm Cinnamon Apples.
Sprinkle with Powdered Sugar
The Weight of My Weight http://theweightofmyweight.com/
Breakfast was delicious….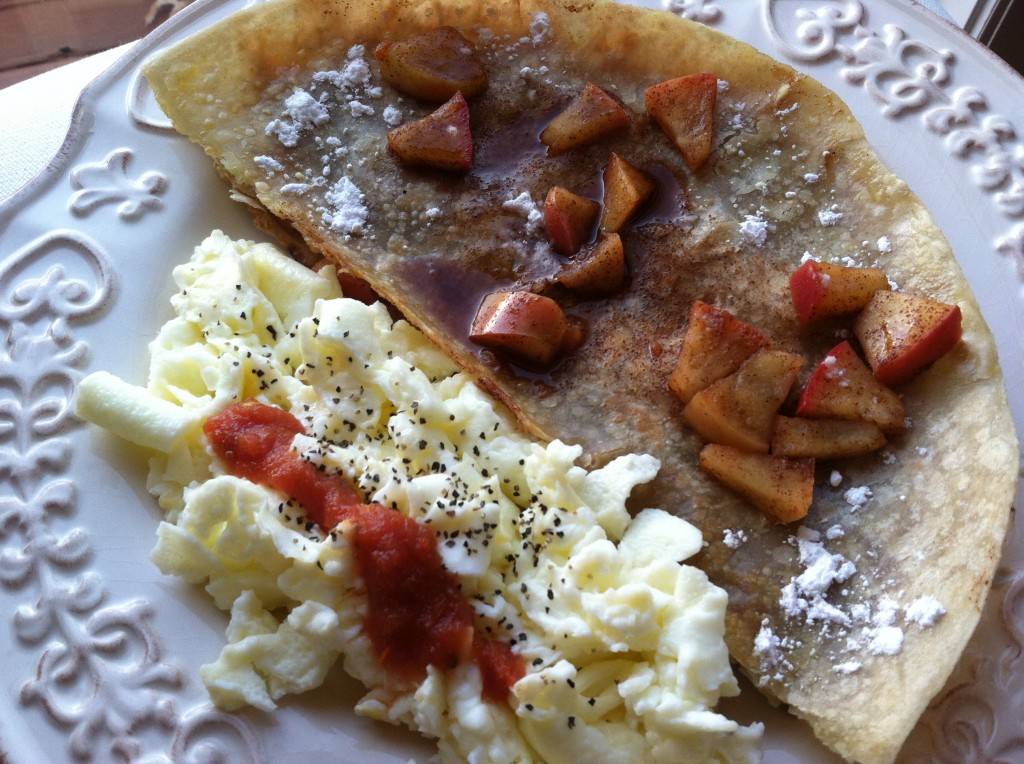 "love the life you live, live the life you love"