A friend of mine sent me a recipe for a healthy Oatmeal Cookie, and pondering whether I should bring a cookie back into my house this soon after Christmas, I decided it was such a healthy recipe, how could I go wrong? So…..I baked these little guys up!
Oatmeal Cookies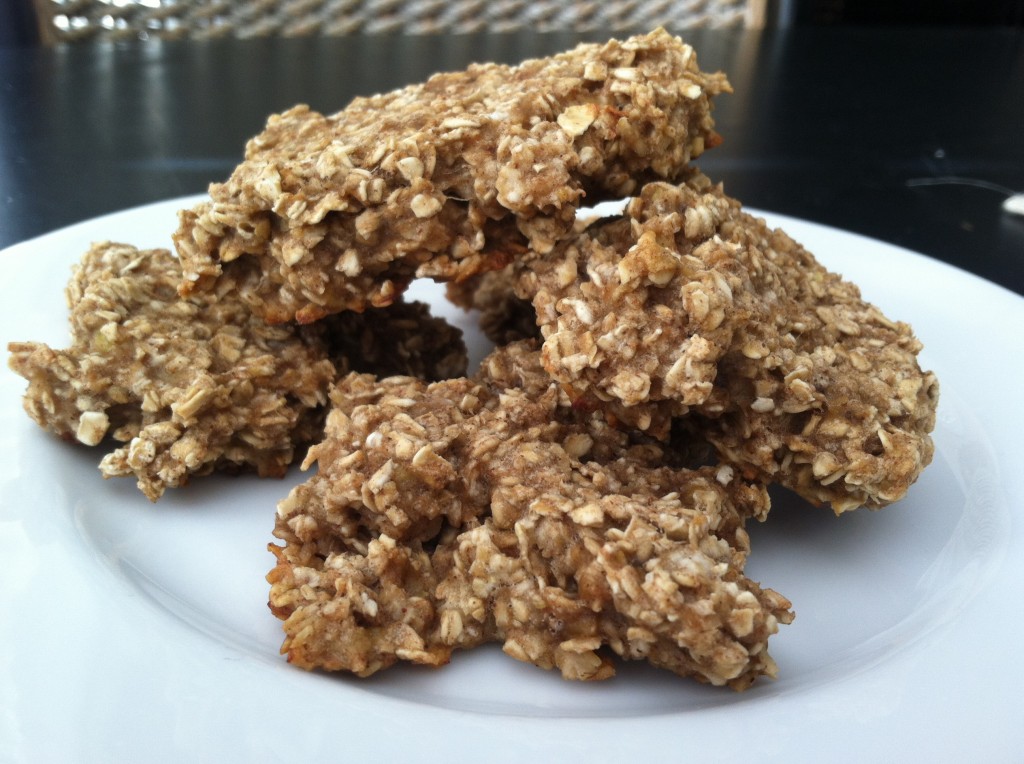 Ingredients
2 Cups Oats
1/3 Cup Natural Applesauce
3 Smashed Ripe Banana's
1/4 Cup Unsweetened Almond Milk
1 tsp Cinnamon
1 tsp Vanilla Extract
2 Packets Truvia
Chocolate Chips, Nuts, Dried Fruit (optional)
Directions
Mix all ingredients together and bake at 350 for 15-20 minutes!
These really were good. They reminded me more of a dense banana bread. I baked the first few without nuts or dried fruit or chocolate chips. I decided to add a few chocolate chips to the rest.
NOW….. it was a cookie that was NOT safe left alone with me. I was glad my dad and stepmom had come over for Sunday coffee so I could force them to share in my delight!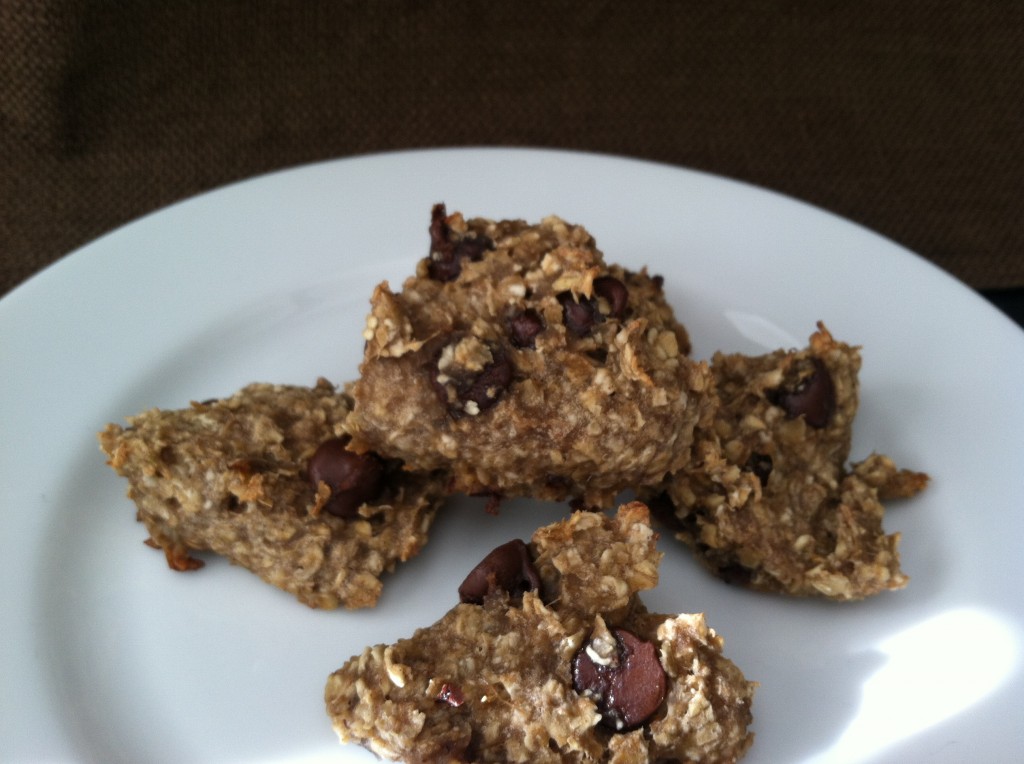 Here are Sunday's eats…..
Breakfast
Steel Cut Oats topped with Warm Cinnamon Apples and Banana Slices!
Lunch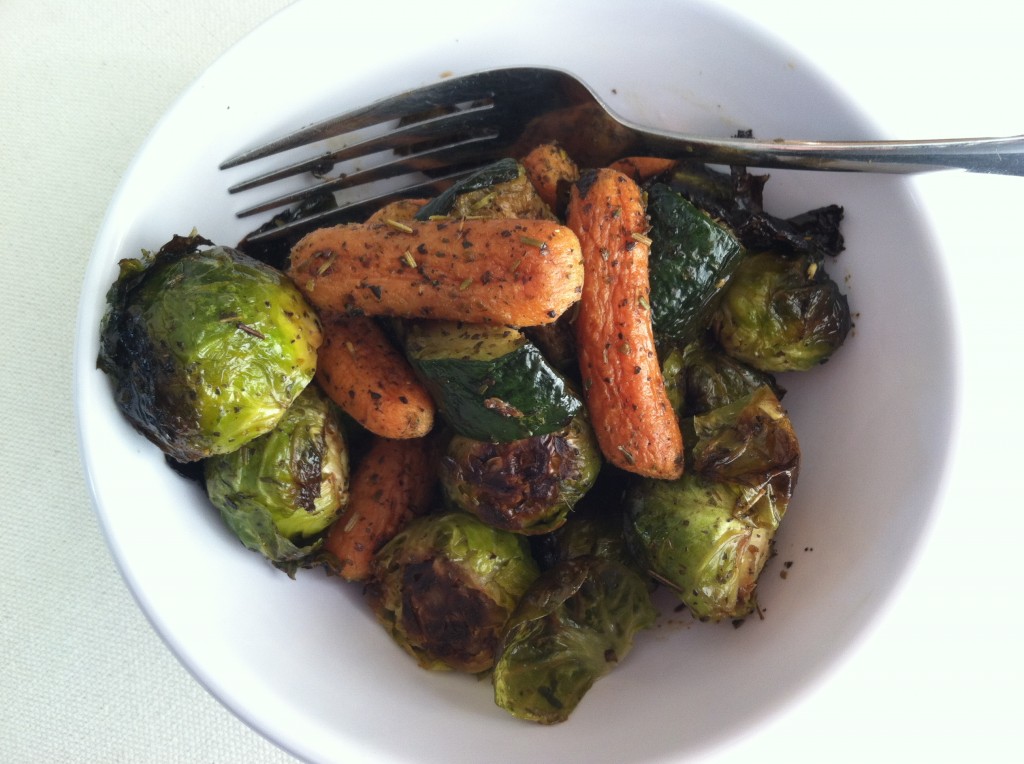 Dinner
Shrimp Fajita's with Corn Tortilla's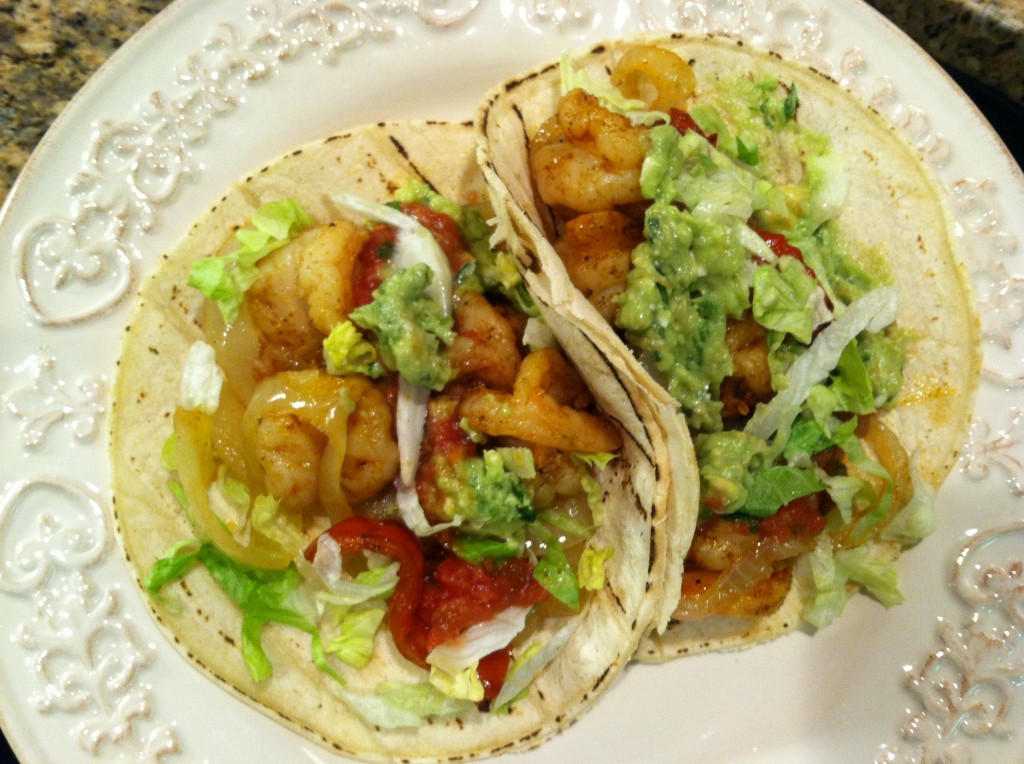 While working on my Blog and changing things up a bit, I've somehow messed up my stupid iCloud and I can't get to my pictures. If I had a teensy bit of a computer tech savvy brain at all, I would be able to figure this out all by myself, but I don't, so I can't.
I have an appointment at the Apple Store on Thursday.
Bare with me…….it took forever to get this post together, so I won't be posting again until the problem is fixed in a couple of days.
Until then, I hope you like the bigger pictures and the new look!!
Oh, and I highly recommend the Oatmeal Cookies! Thanks, Amy!! 🙂
"love the life you live, live the life you love"