I enjoyed a gorgeous and beautiful 73 degree Friday afternoon in Dallas, and came home to an icy 18 degree Monday in Kansas City. The last 24 hours have been a bit of a whirlwind!
First of all, I have rear wheel drive and if we had the snow on the ground yesterday, that we have now, I never would have made it home from the airport! So thankful the snow waited for me to get safely home…..
Now, to the big stuff. Our daughter, Kate, was scheduled to go to the hospital Wednesday morning to be induced! Baby Charlotte is on her way!! Due to the arctic blizzard predictions, the Doctor thought it best to delay things until Thursday. Knowing what the weather predictions were…. and the drive Kate had to the hospital, we all decided that it would be best if she came here on Monday and spent the night. We are much closer to the hospital than she is. So she did. We all kind of took the night in stride, chatted about the arrival of the baby, and made sure everything was ready to go. We planned on just sitting tight on Tuesday and Wednesday and watching the snow fall while sipping on hot beverages and sitting by the fire. Then on Tuesday morning, the Doctor decided she wanted Kate to come in and get "checked". WHAT???? It's a blizzard out there!!! But not wanting to jeopardize mommy or babies health, Kate and I hoped in the Jeep, and Mike drove us to the hospital…..in the blizzard.
All is good. They sent her home. Here we wait until Thursday. Hopefully.
So, between grocery shopping, doing laundry, visiting an Aunt that is in from out of town (we were supposed to get together today, but had a quick visit Monday due to the snow), getting Kate to the hospital, and thinking about all of the things that I have NOT done in preparation for us leaving for Mexico in ONE WEEK, the last 24 hours have been a little cray cray…….Oh, and a neighbor is going out of town, and I agreed to go over in the morning's and help get her kids up and ready for school, and drive them to school since her husband goes to work early in the morning, but being a snow day and all, that didn't happen today, but likely will on the day we need to drive Kate to the hospital!!! My dog has pooped in the house THREE times in the last 24 hours!!!
But it's cool.
Okay, let me tell you just a bit about my trip to Dallas. That kid of mine has inherited a lot of my traits. Some good, some not so good. She's a planner and a note person just like me. As weird as it sounds, when we're together and the "Note" writing begins, it's almost endless, but oddly we get each other, so we're able to make fun of each other, and be entertained by our own ridiculousness.
The goal for our visit together this past weekend was to "Plan". Planning meals, planning exercise, planning trips for the two of us. (Mom flies FREE!!) Typically when the two of us get together, it's like a mini vaca, but not this time. We only ate one meal out, and that was when I got there on Thursday night. We had wine and shared an appetizer and shared a salad at this great little pizza joint by her house.
Friday, we walked outside…..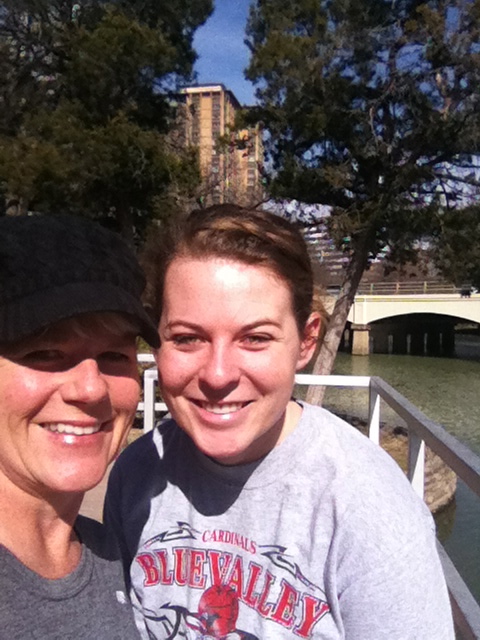 ……we talked…..a LOT, we planned. We cooked at home Friday night (tilapia and roasted veggies) and chilled.
Saturday, we didn't get in our planned outside walk because it was only in the 40's, but we made a gazzilion list, then we categorized those list and made more list (I wish this was a joke) and we grocery shopped. We registered for The Color Run on April 12th in Dallas! Whoop! Whoop!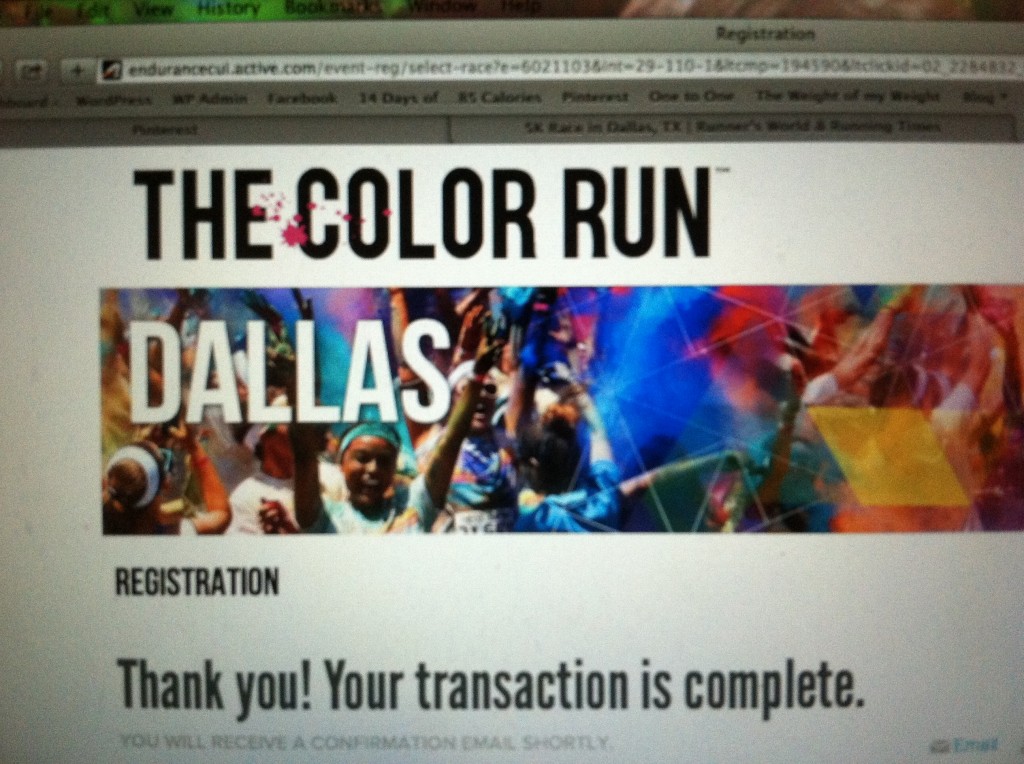 Sunday, we cooked and planned. We did not make it to church like we had planned. We downloaded a 5K App and headed to the gym (now it was like in the 30's!!) to start our nine weeks of training. I have only participated in one other 5K, and I walked/ran that. We both plan to run this one without any walking! As soon as we finish this 5K, we plan to register for another one and the goal will be to improve our time!
Tess invited some friends over to watch the SuperBowl, and aside from watching a crappy ass game, we were happy with the Denver loss and I loved getting to meet more of her friends!
Over the course of the weekend, we planned meals for Tess for the entire month of February. We also made an exercise plan for the entire month. We shopped and cooked for the whole first week in February. We packaged things up to put in the freezer, we cleaned out the fridge and made sure anything expired was tossed out, and we made sure all of the things that she needed for the week were within her vision when she opened the fridge.
We bought a cork board and she posted her meals for the week (including breakfast, lunch, snacks and dinner) on the cork board inside her pantry.
It was a super productive weekend and apparently just what she needed. I guess as her mom, I kinda needed it too. I knew she was feeling a little overwhelmed wanting to make a lot of plans for the year, and it just wasn't coming together. Planning can be overwhelming at times. She had worked 6 day weeks for the last three weeks and needed her mommy. (I really hope she doesn't read this post. She would KILL me!)
It would take forever to break down all of my points and every meal, but I'll show you a few pictures of what we had to eat!!
Scrambled Egg Whites, Sweet Potatoes, Fruit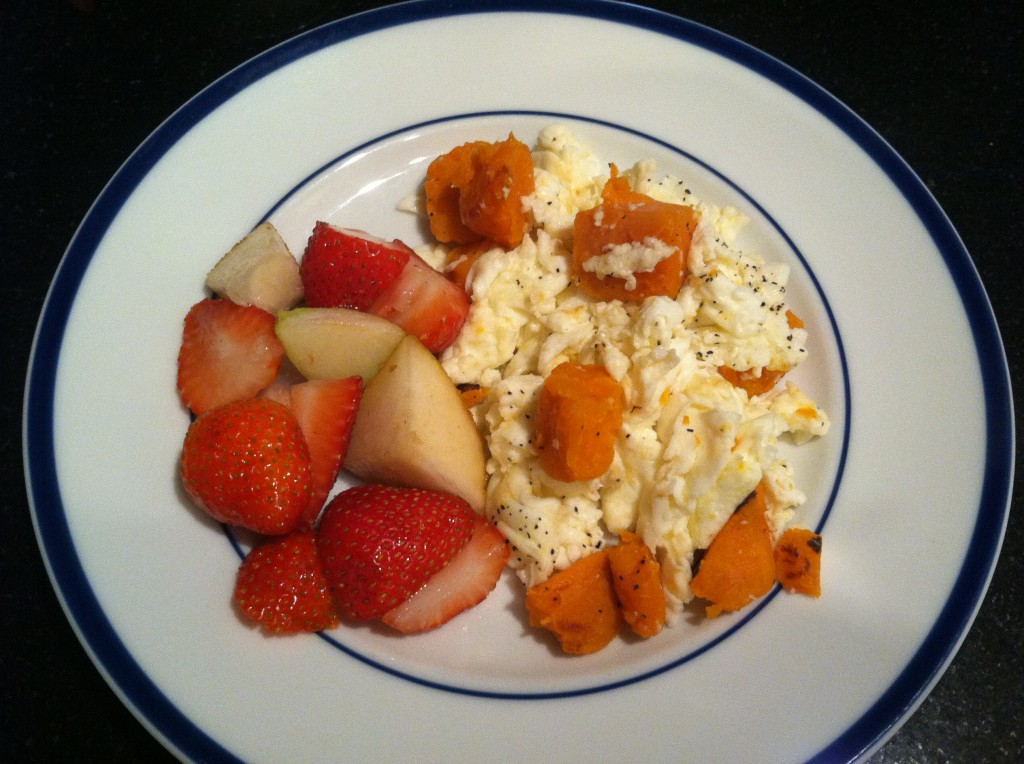 Tess' Beef Skillet
Lean Ground Beef, Onions, Bell Peppers, Taco Seasoning, Brown Rice….
topped with Shredded Cheese…..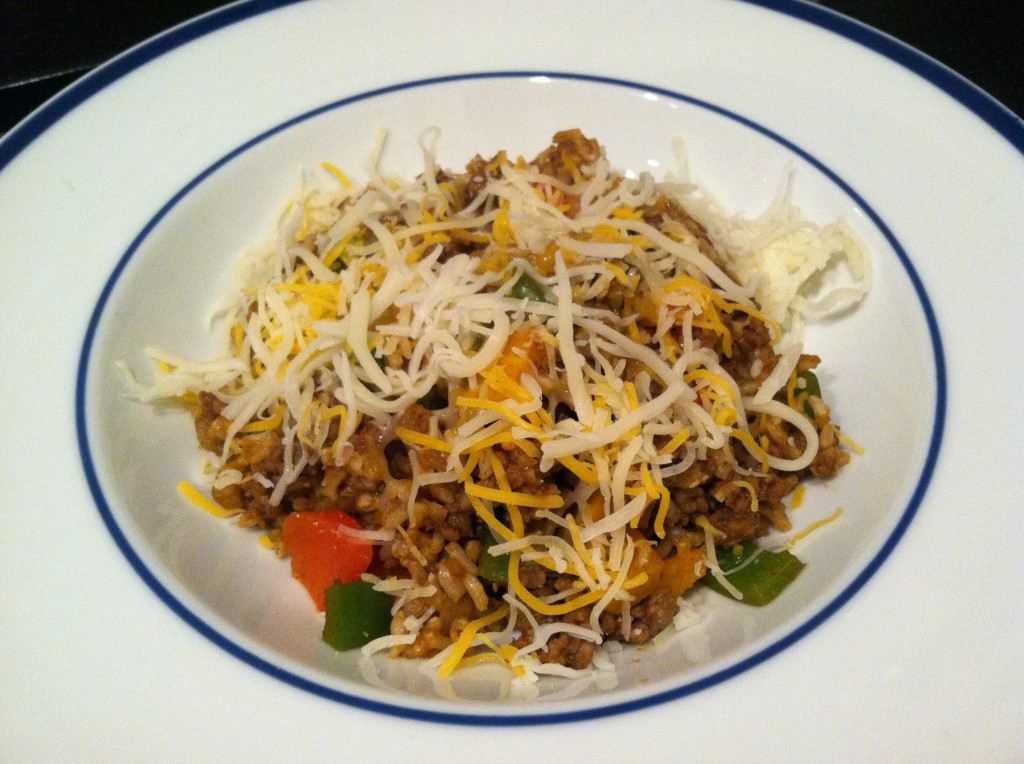 Peanut Butter Banana Protein Shake topped with Granola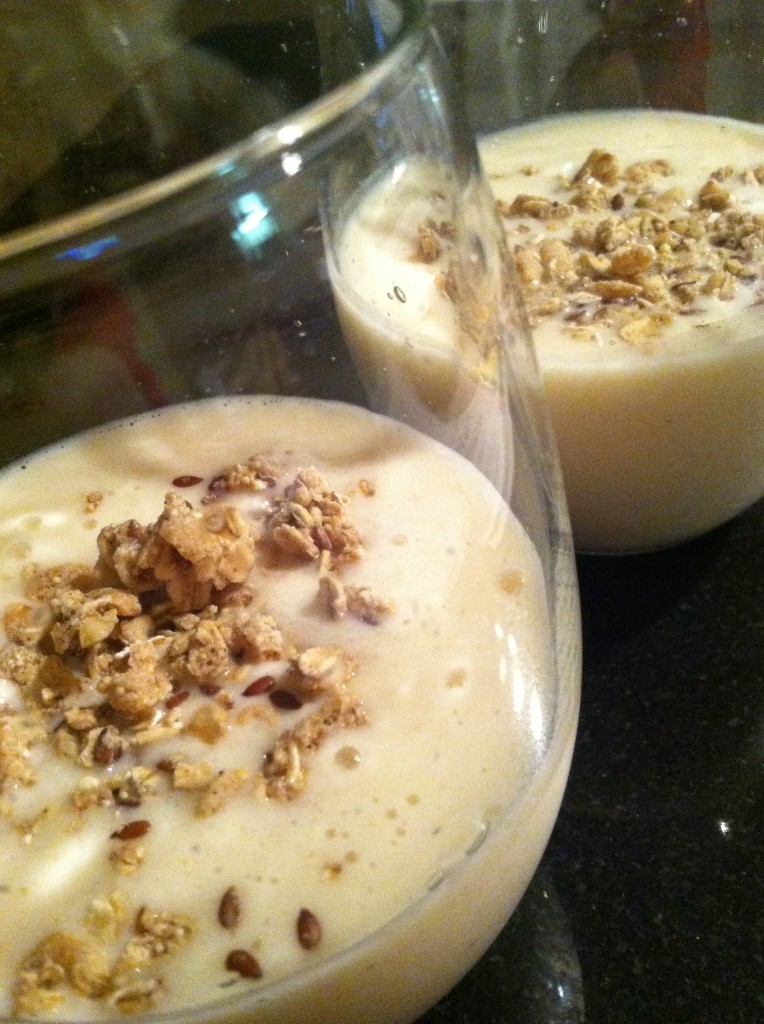 Chicken Fried (Quinoa) Rice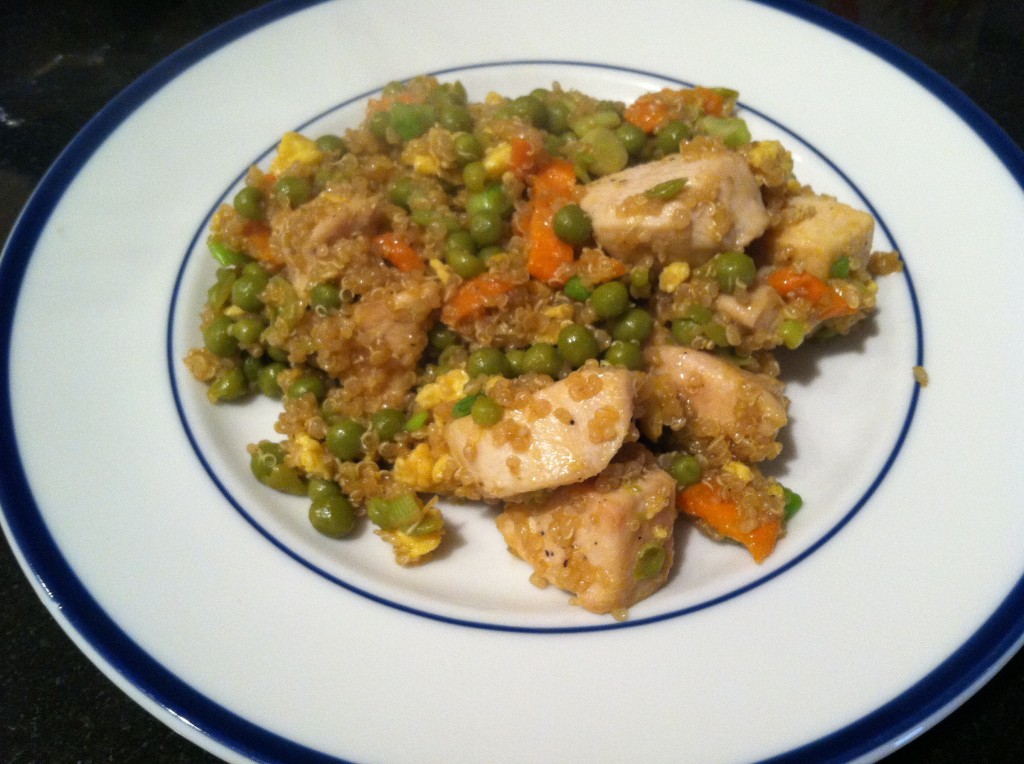 SuperBowl Snacks
Veggies, Hummus, Fruit, Pumpkin Raisin Bread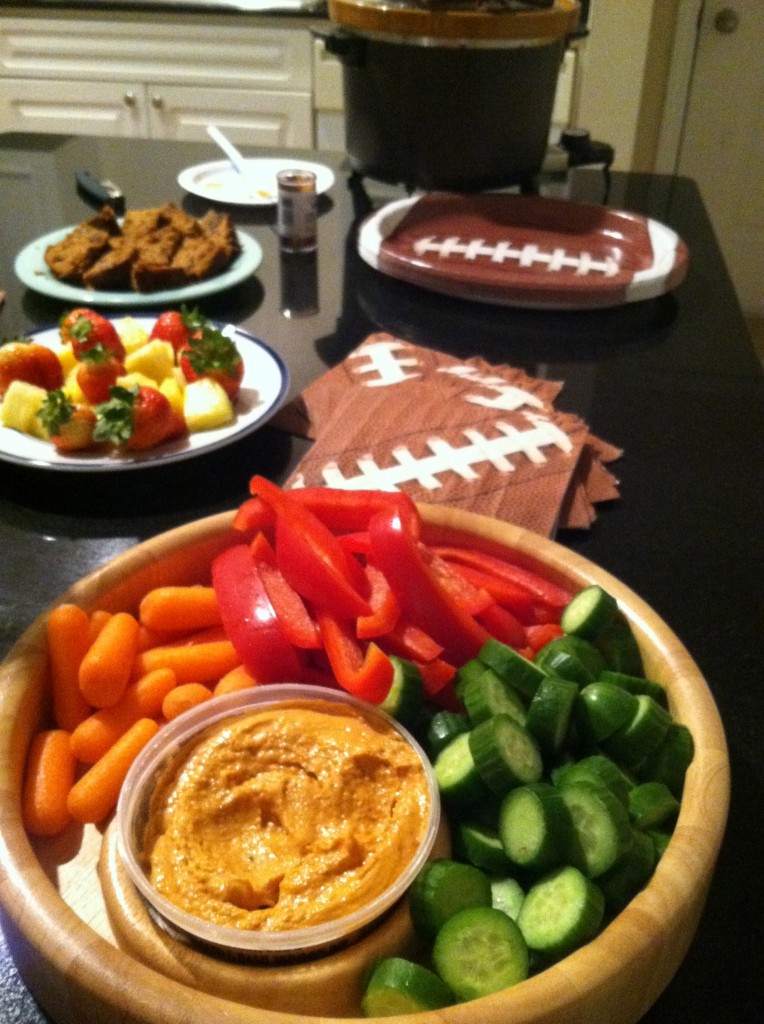 Thing's We Snacked On…..
and these…..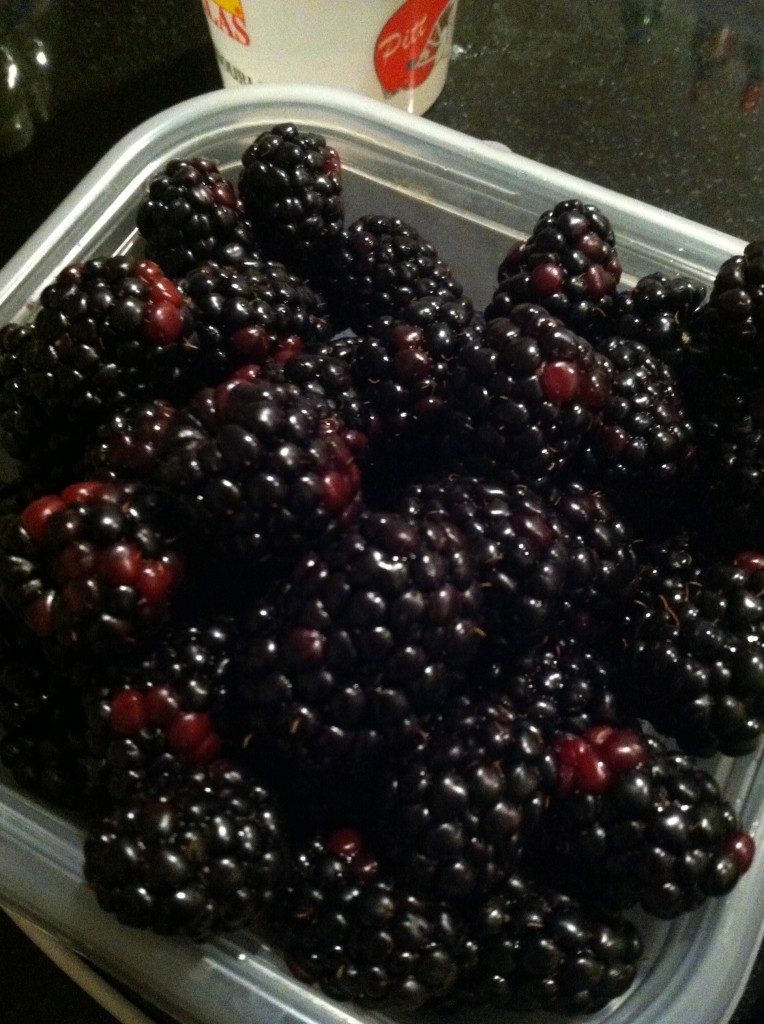 and one of these…..Nonfat Latte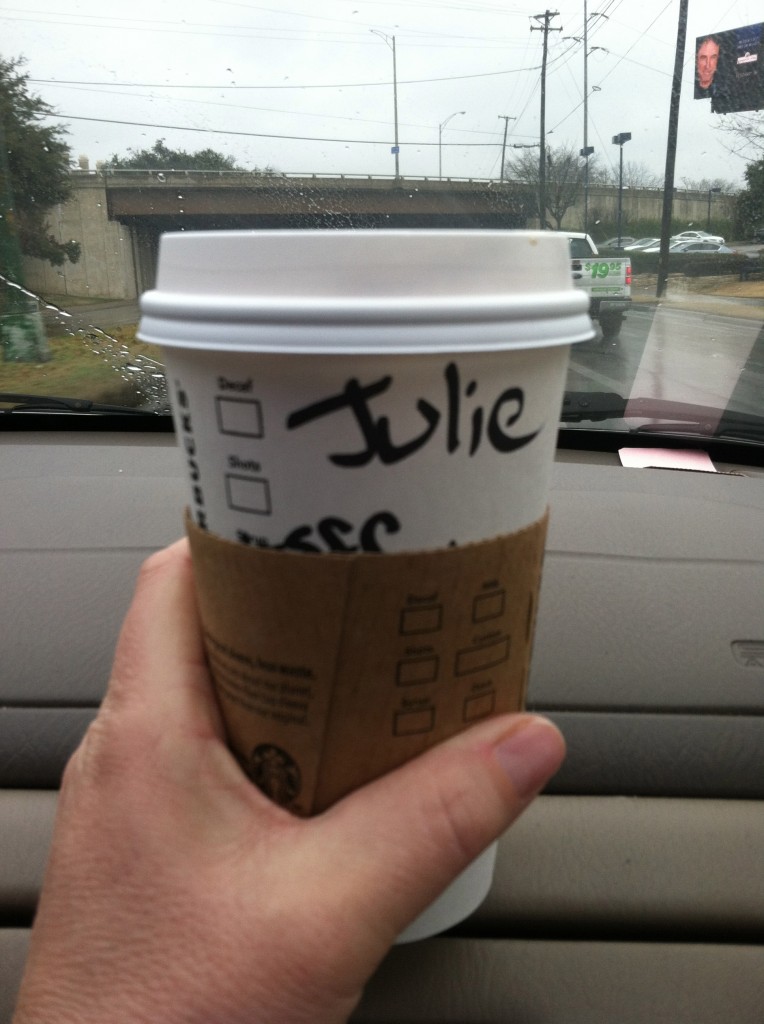 We made these for a Work Day afternoon Snack
(The picture below includes Chocolate Chips! My Link does not.)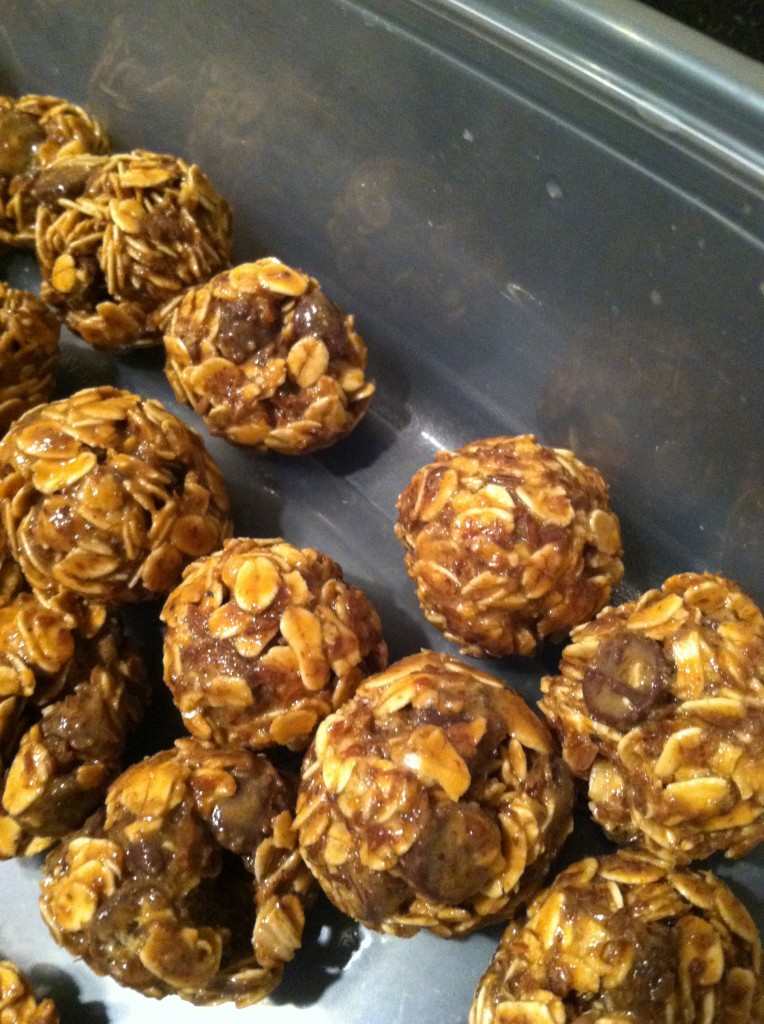 I didn't even know she LIKED these!!!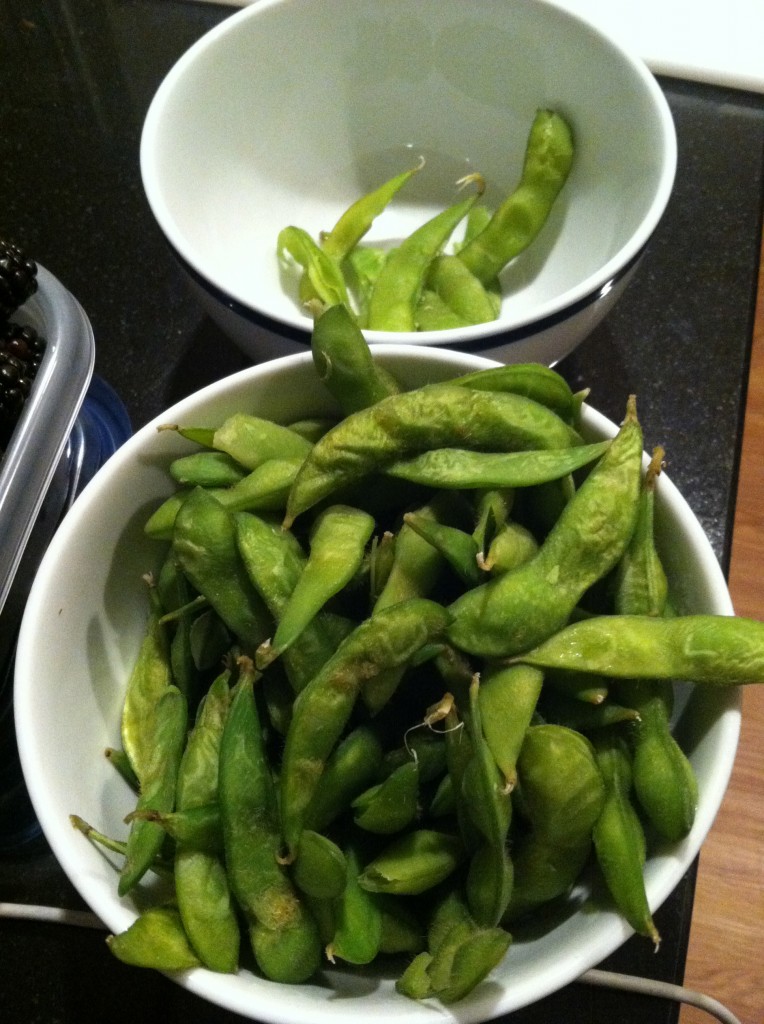 It was a super successful weekend of planning.
What are YOU planning for 2014???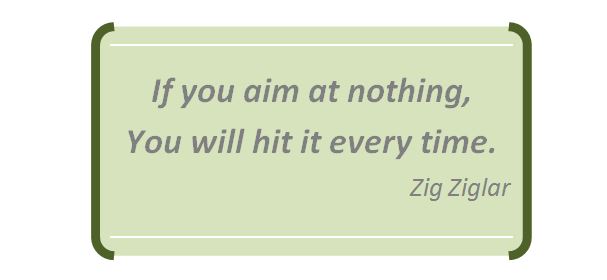 "love the life you live, live the life you love"