It was another really cold day, so they cancelled school. I'm still really excited for all the kids when they announce "No School!" I've always liked living someplace where we get to experience the Four Seasons, but I am admittedly ready to get outside to walk in some warmer weather.
This 5K training is going really well on the treadmill, but as far as I'm concerned, running outside is a whole different ball game. I think it's because the treadmill has a little give with every step. Outside, that concrete and asphalt are just HARD!! Nothing about running outside feels great on my legs. So I figure like anything, I'll build up a tolerance to it once I can get outside and get some "practice" in. Hopefully, it'll warm up soon so that can happen. Oh, and also so all the little children can go back to school and so all the mom's don't pull their hair out. Alway's thinking of others.
I've spent a lot of time home alone these last few days and I have been really successful in not grazing and snacking. I'm sure all the positive talk to myself has helped. I have not procrastinated my exercise. I did plan a time for the day that I would do it, then I did it.
I work at a Food Truck on Wednesday's called Beauty of the Bistro. Click HERE and check out her Facebook Page! She picked up a Tuesday gig, and when it's warm enough, we work. She say's it's going to be 28 degrees by 10:00 today, so we're working. Any colder than that and we have problems with the propane tanks. She's crazy. So I'm bundling up and going to work! I'm looking forward to being out and about today.
I feel good, and it feels good, to feel good.
Yesterday's eats…….
Breakfast
Cheesy Egg Quesadilla
7 PPV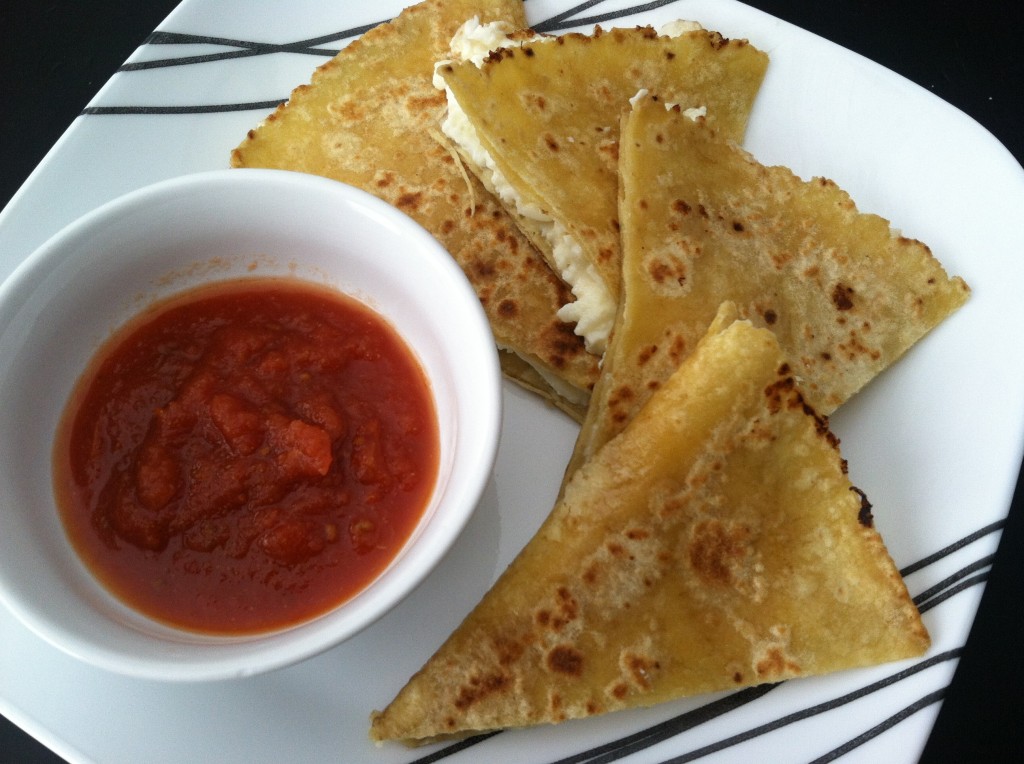 There are a lot of great tortilla's out there. I have been trying a few different ones. You can find tortilla's for 2 PPV, but this one is 4 PPV.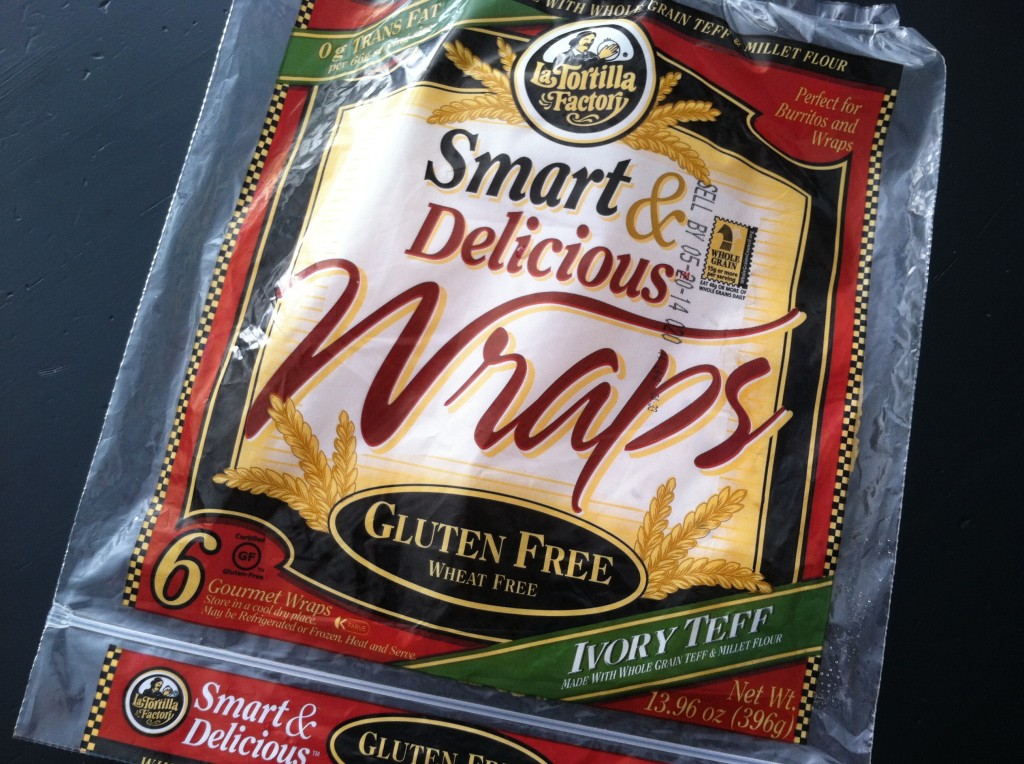 Spread One Laughing Cow Cheese Wedge, (1 PPV per wedge), on a Tortilla. I used the Queso Flavor. Um, it's a Quesadilla, Amigo's!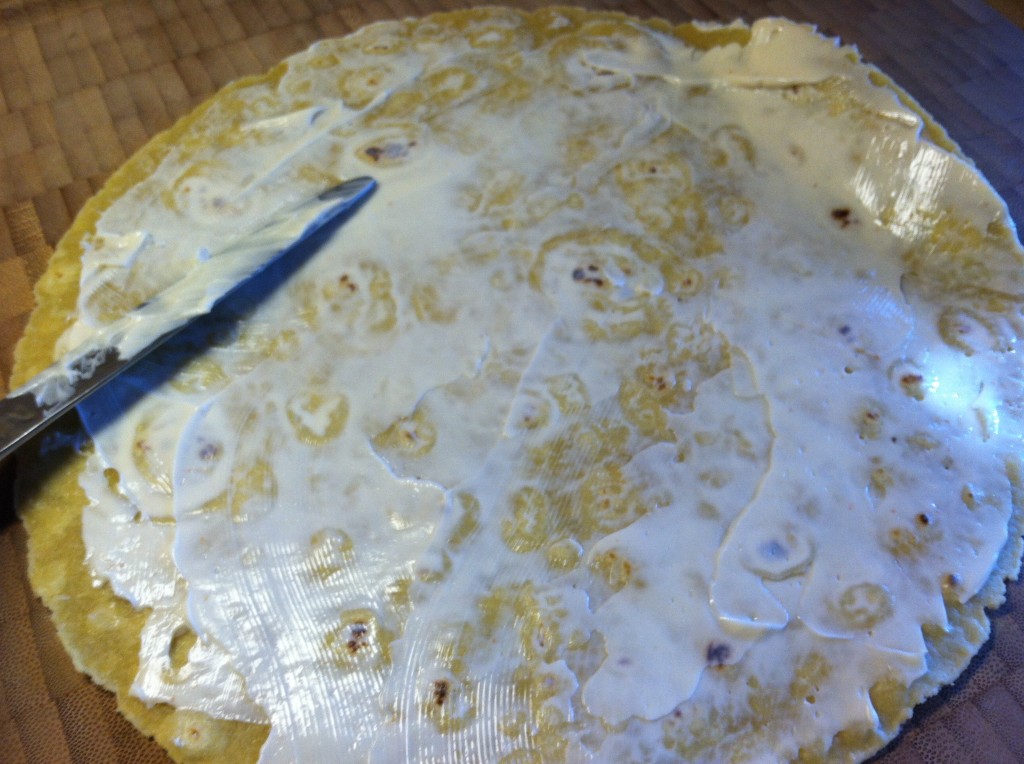 Mix in another Laughing Cow Cheese Wedge (Same flavor, or not, you pick.) with your egg whites at the end of scrambling them. Place egg mixture on half of the tortilla.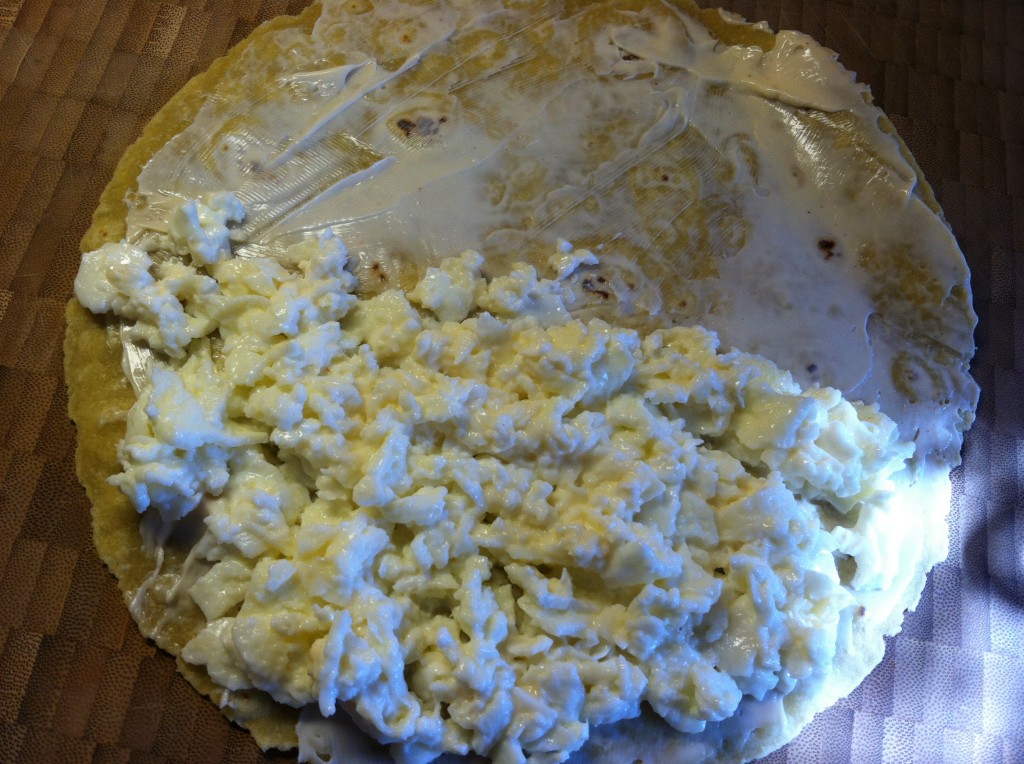 Spray heated skillet with nonstick cooking spray. Place tortilla on skillet. Fold over and cook for about 2 minutes. Flip, cook for another 2 minutes. All that creamy Laughing Cow Cheese makes this stay together nice and hardly any eggs will fall out when you eat it!!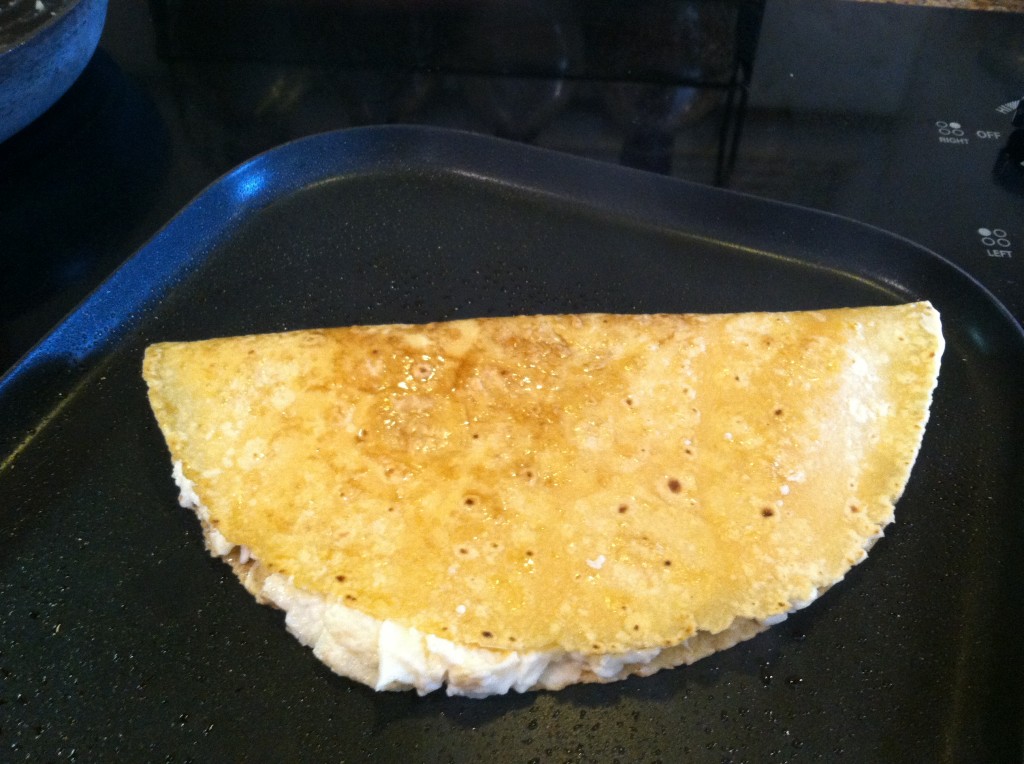 I used 4 egg whites.
Serve with salsa!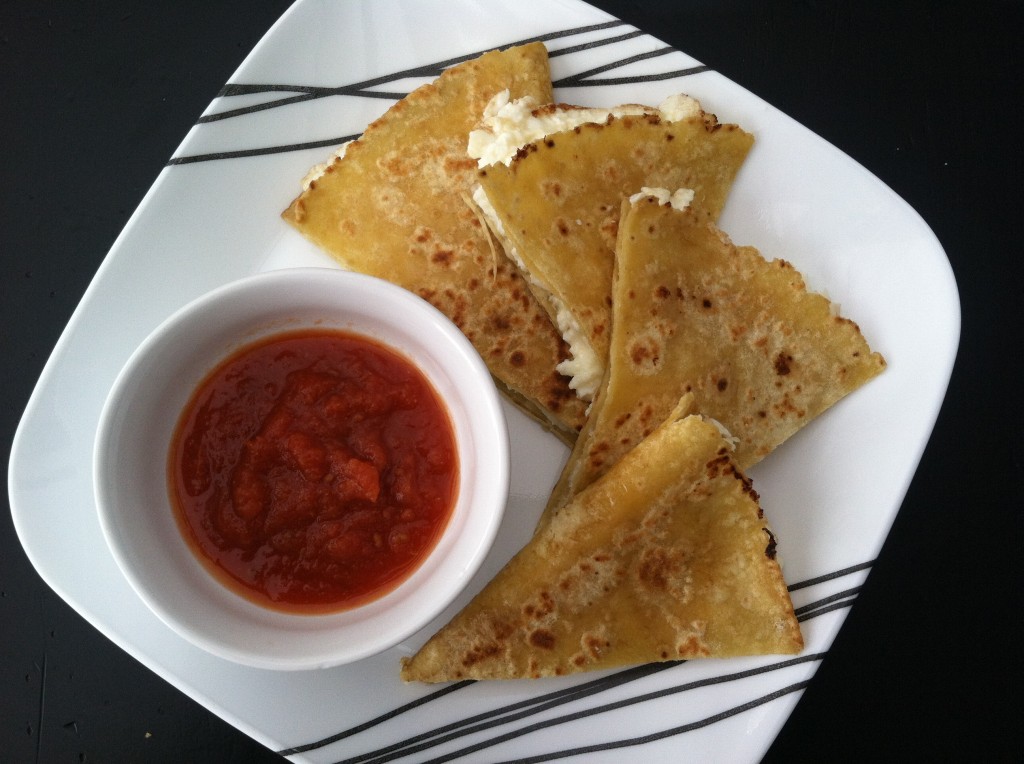 Snack
Berries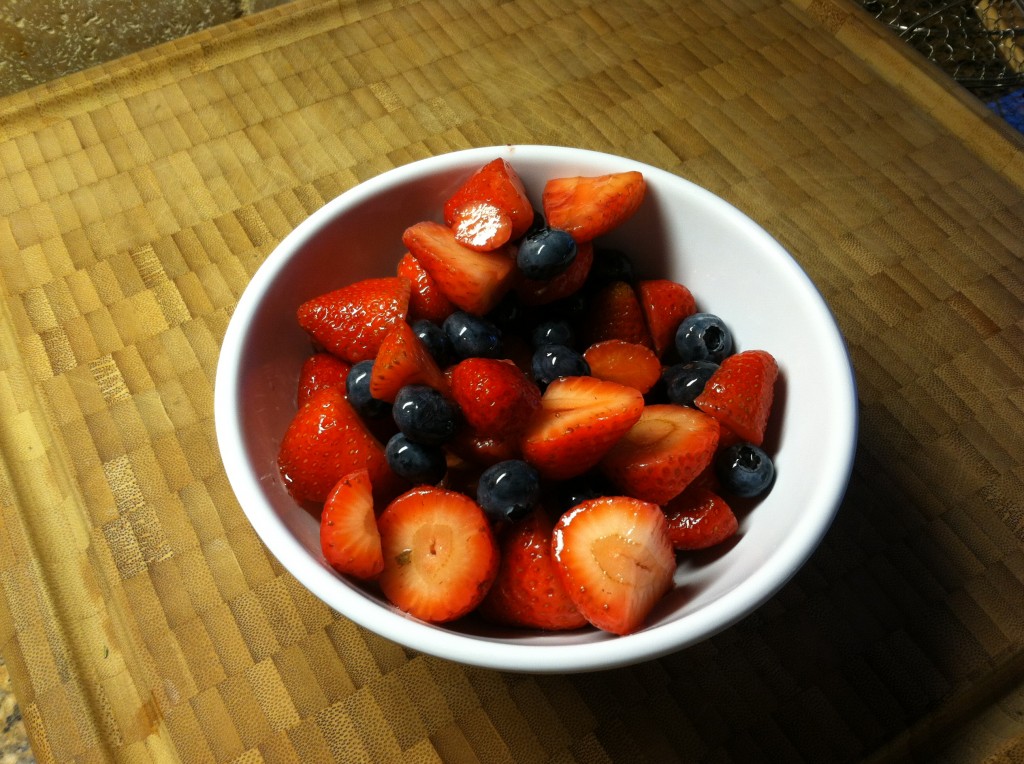 Lunch
4 oz. Turkey Burger Patty
The Cauliflower even tasted great as leftovers!!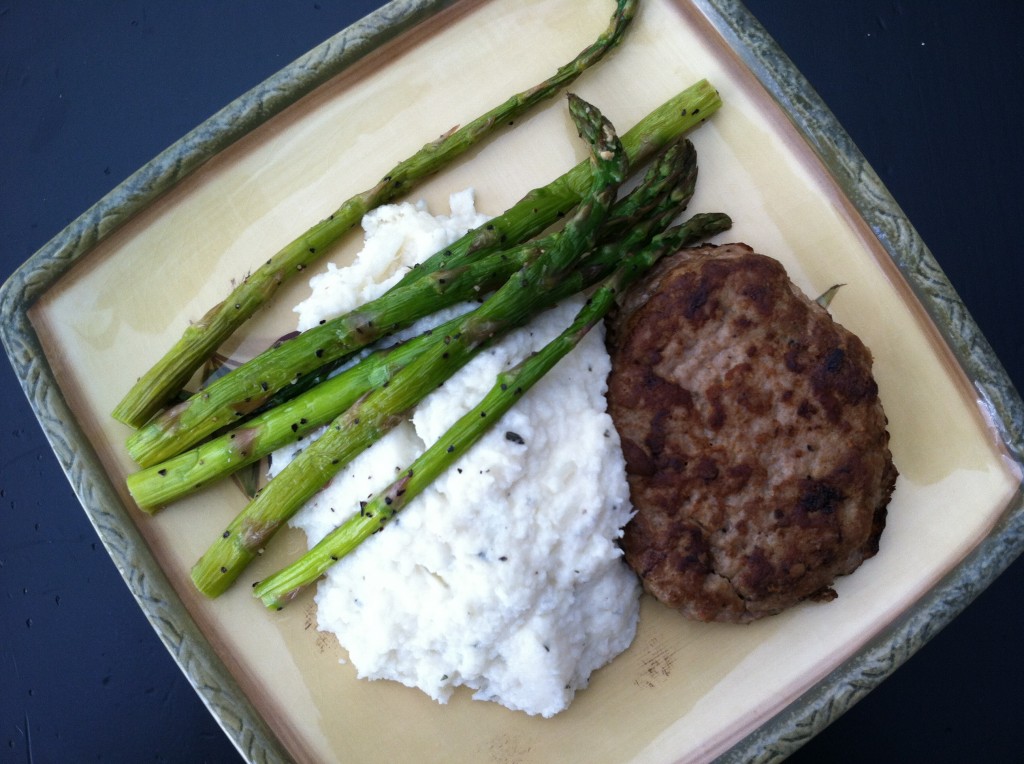 Snack
Apple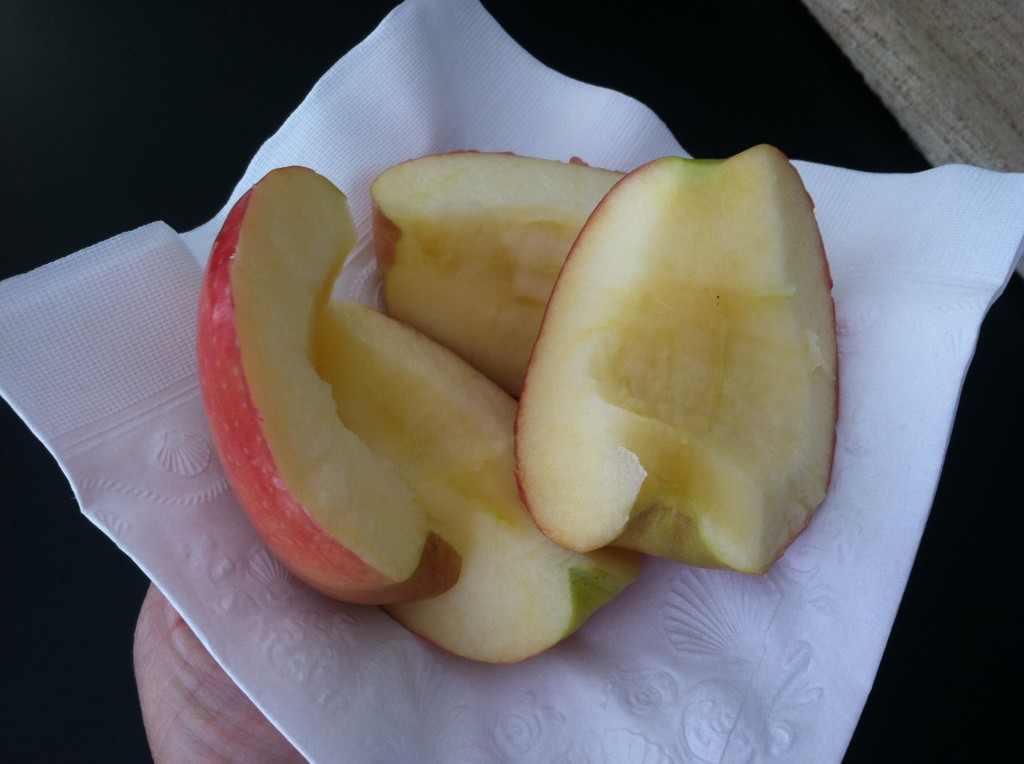 Snack
I put this in the microwave for 10 seconds. Yum.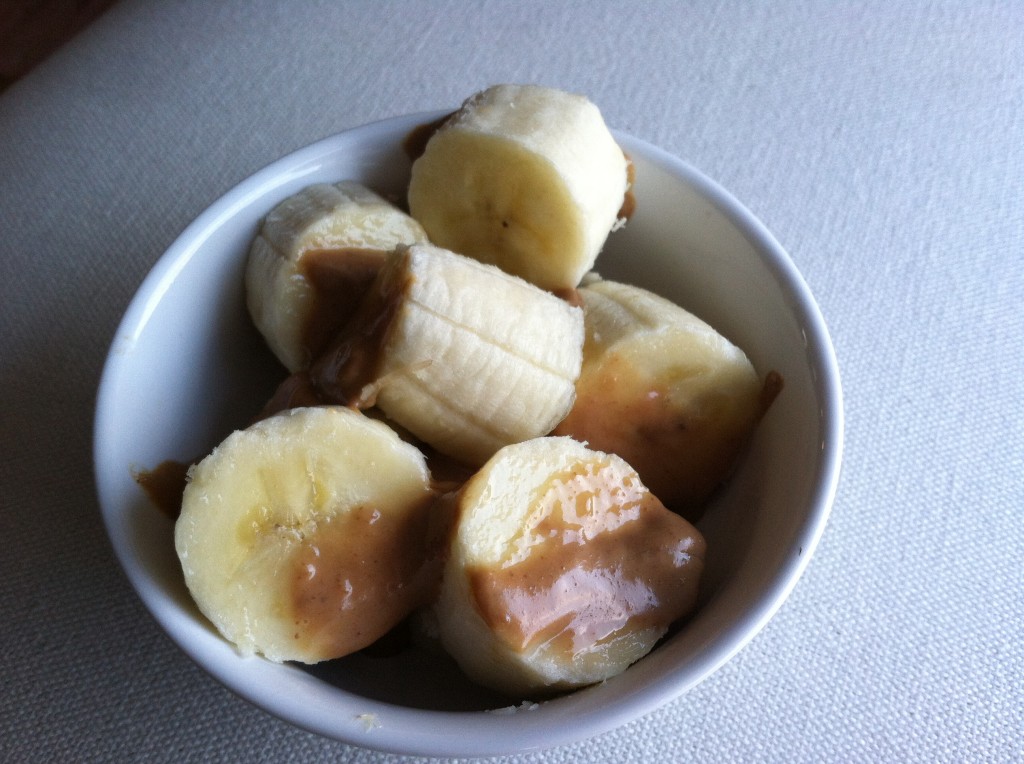 Dinner
Shrimp Taco's, Salad
One Taco = 5 PPV – I had two, One Un-pictured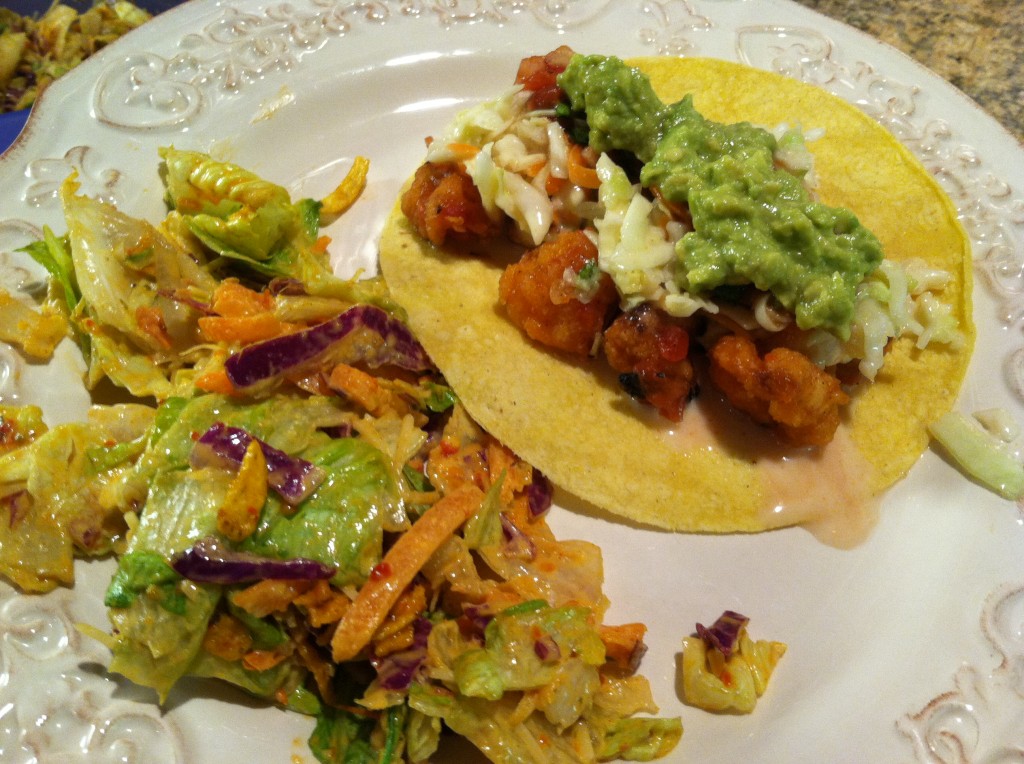 Weight Watcher's Points Plus
I can eat 26 PPV a day.
I can earn Activity Points by doing exercise, and eat them if I choose.
I have an allowance of 49 extra points that I can dip into throughout the week if I choose.
I should drink a minimum of 6 (8 oz) glasses of water each day.
My Weight Watcher Week Begins on Friday's
Breakfast = Cheesy Egg Quesadilla, Salsa, Coffee with Skim Milk (8)
Snack = Berries (0)
Lunch = Turkey Burger, Cauliflower, Asparagus (7)
Snack = apple, banana with 1 T. Better n' Peanut Butter (1)
Dinner = Two Shrimp Taco's, Salad (13)
Total = 29
Exercise = 5K training
How many glasses of water I drank = 8
Activity Points Earned for the Day = 4
Activity Points Earned This Week = 14
Remaining points from my 49 Points Allowance = 11
Alcohol Consumption = none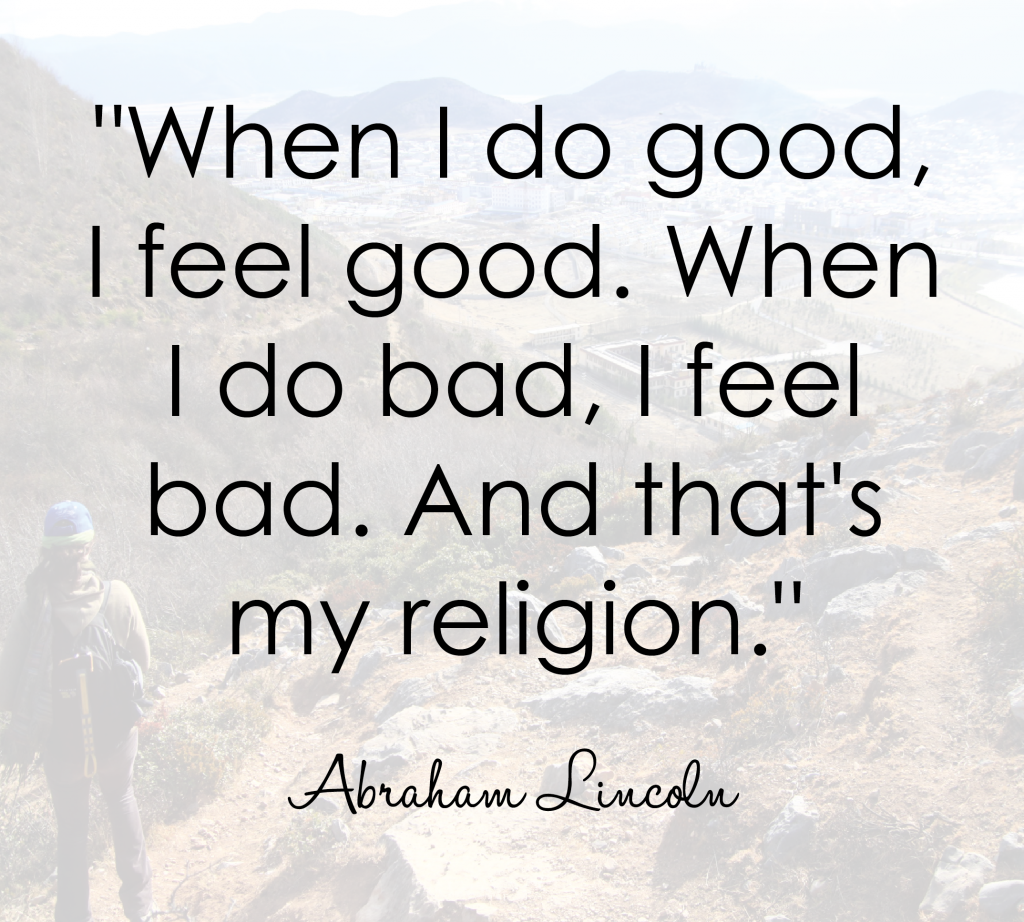 "love the life you live, live the life you love"