I'm headed out the door soon to do a little shopping with a friend, so I'm making this short and to the point.
I ate a lot of points yesterday. I don't feel like I ate a ton of food, but I did eat food high in points without checking the points before I put it into my mouth. I don't have time to break it all down in the blog this morning, but I made "The Life Changing Loaf of Bread". I made it a few weeks back, but it didn't turn out so great looking due to the pan I used, and some of it feel apart. I couldn't really figure out the points because I didn't have a clue how many servings it actually made. Long story short, I just figured the points on it this morning, after eating TWO pieces of it yesterday! It's 6 PPV a piece! And I put a little tad of almond butter and honey drizzle on each piece!! Oooops. The bread really does taste good, but I need to freeze the rest of it and choose wisely when I decide to eat it. It is completely made of nuts, oatmeal, maple syrup, coconut oil and water. It's full of healthy things, it's just that those nut points can add up fast!!!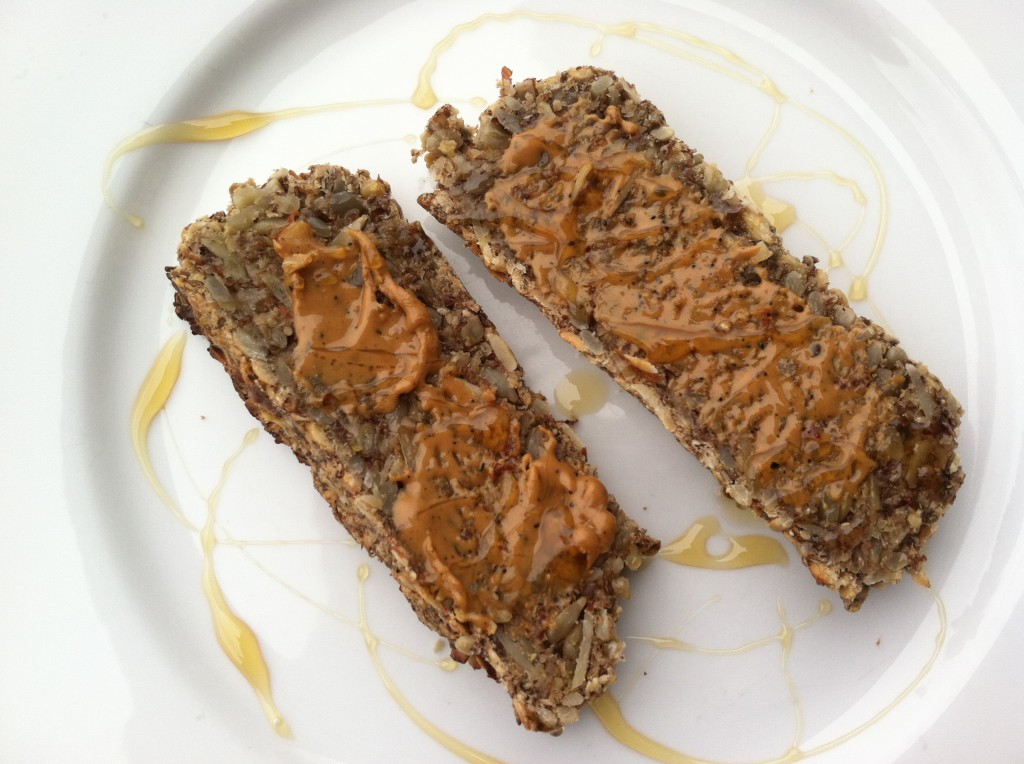 I enjoyed an evening catching up with a girlfriend and sipping on wine. I'm guessing on points, and I think I am over guessing just to be safe. I entered in my WW tracker everything I put into my mouth, and if wasn't certain, I added a point here and there just to be safe for the rest of the week.
I went to my WW meeting yesterday, and I again did not look at the scale. I'm not sure how many weeks I'll do that, but I had a great week and I feel good about the choices that I made. I felt good in my clothes yesterday, and I enjoyed my mood based on the healthy choices that I made throughout the week instead of the number on the scale.
Okay….I gotta get on the treadmill. I've got training to do!!
Breakfast…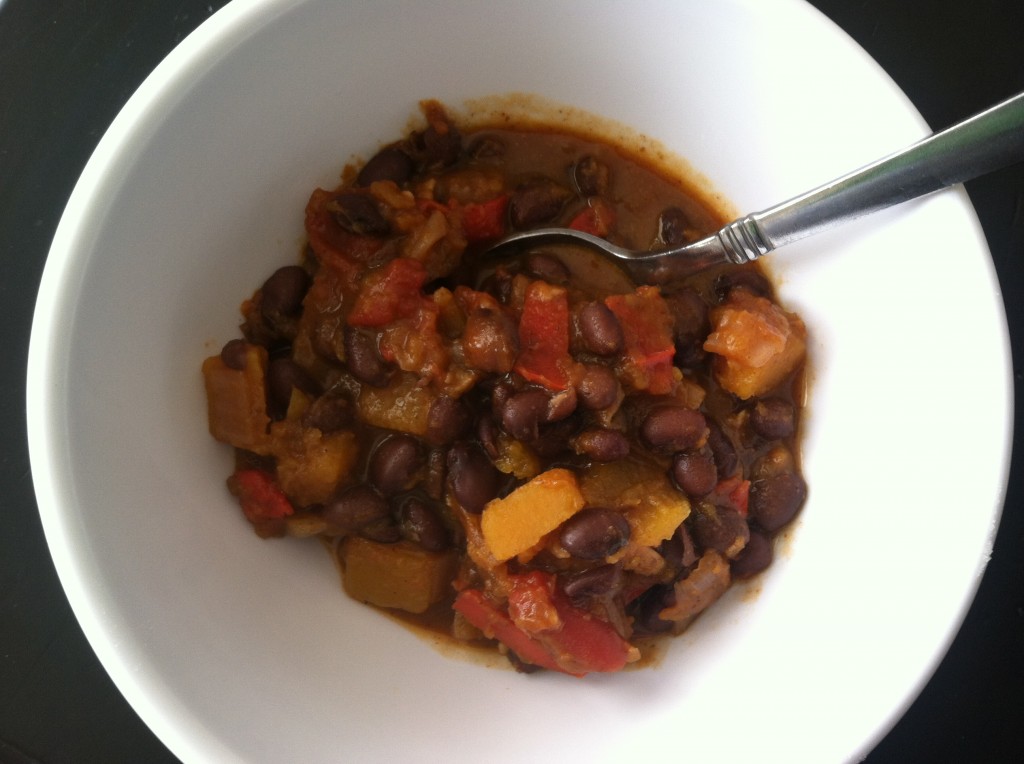 Lunch
Leftover Tilapia, Brussels Sprouts and Carmelized Onions
1/2 Small Baked Potato….
Chopped it all up, tossed it in the skillet, then topped it with Pico!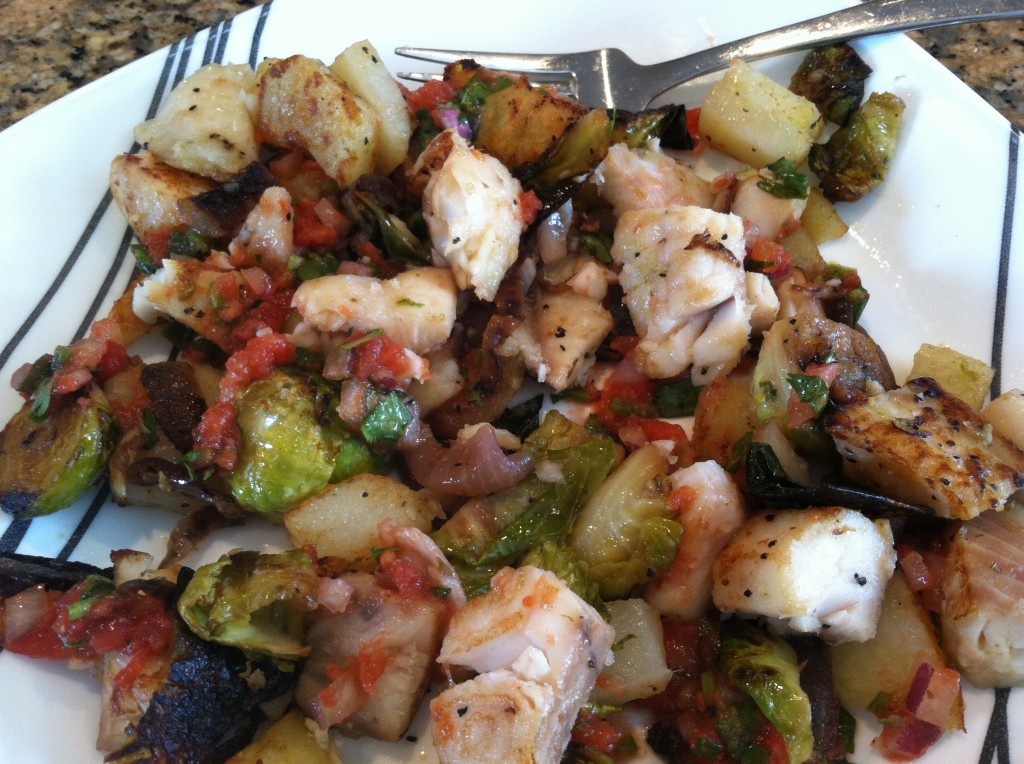 Dinner & Happy Hour

Weight Watcher's Points Plus
I can eat 26 PPV a day.
I can earn Activity Points by doing exercise, and eat them if I choose.
I have an allowance of 49 extra points that I can dip into throughout the week if I choose.
I should drink a minimum of 6 (8 oz) glasses of water each day.
My Weight Watcher Week Begins on Friday's
Pre-Breakfast = un-pictured Nonfat Latte (3)
Breakfast = Chili (2)
Lunch = Leftovers (8)
Dinner, Life Changing Bread & Happy Hour…including Wine = 45
Total = 58
Exercise = walked 40 minutes outside
How many glasses of water I drank = 10
Activity Points Earned for the Day = 3
Activity Points Earned This Week = 3
Remaining points from my 49 Points Allowance = 17
Alcohol Consumption = 3 Red Wines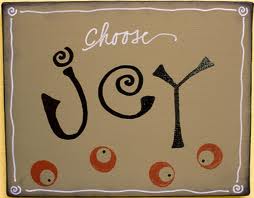 "love the life you live, live the life you love"