Actually, there is no fudge in today's post…….it's just a better "F" word.
Some days it's hard to get to this little place I call "My Blog". Yet, if I don't make it, my day simply isn't complete. Yesterday, my day was not complete.
Last week, I Kicked Ass in the "It's Just About Healthy Livin" department. This week, not so much. It may have quite possibly started with the unplanned "Pub Crawl" on Saturday, that I take full and complete responsibility for. I believe it all started with a text I sent to my friends.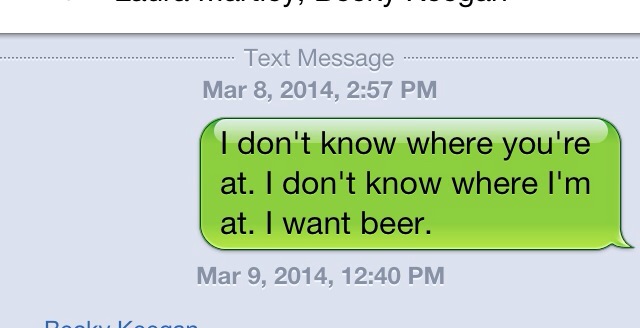 Tuesday and Wednesday, I just plain sucked. Ironically, I titled my blog post Tuesday morning "Today…Make Healthy Choices". Tuesday and Wednesday, I struggled with my afternoon "challenge time" between the hours of 3:00 and 6:00 pm. I was wigged out about a few things and couldn't stay out of the kitchen. I ate healthy foods….lots of fruit, a few baked chips, nuts…..but I ate too much food and simply stopped writing it down and taking pictures of it. Major Weight Watcher NO NO!! I should have just left the house for a bit, but I didn't. I wasn't feeling too great and skipped my afternoon walk/run. Then I got to feeling really not great. A trip to the doc yesterday morning and a prescription later, I feel better already, but this just hasn't been the awesome week that last week was. I think I sat down for the first time yesterday when we ate dinner at 8:00 pm. Then I put my head on the kitchen table. I went to bed at 9:00.
Although I don't have my Points Total for the day, I did fix a few things that I really do like.
Snack for 2 PPV
This is a great 2 PPV Snack. Weight Watcher's Salted Caramel Smoothie with 1 cup of water, 1 cup of ice and a few frozen chunks of banana's.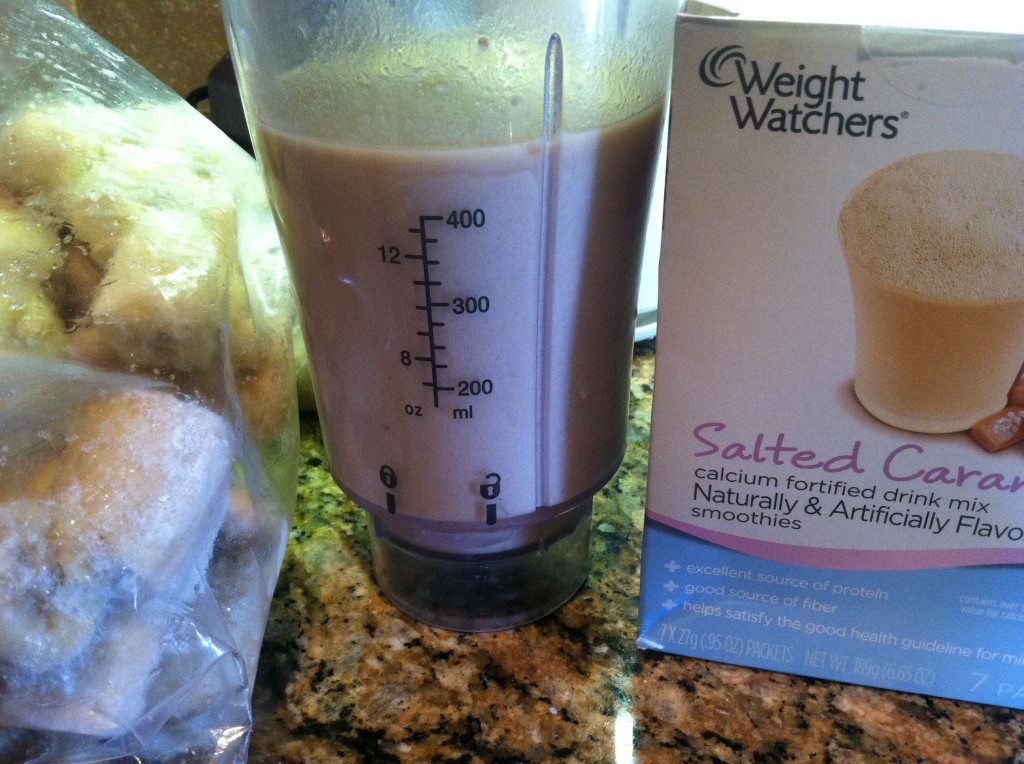 I forgot how yummy and easy this was to make. When I made it the first time, we ate it over quinoa. This week we had it over Gluten Free Pasta. Equally delicious!
One Serving (without the quinoa or pasta) = 10 PPV.

Chicken Quinoa Bowl
They have this on the menu at First Watch (but with goat cheese and a delicious balsamic dressing), so I thought I'd give it a try at home. Mike had seconds! 🙂
Cooked Quinoa, Cooked Chicken Breast, Reduced Fat Feta, Sliced Almonds, Dried Cherries topped with a little Balsamic Vinegar and Olive Oil Drizzle. I measured and weighed everything. It was not a super low point dish, but it was filling. The dried cherries make the dish!
Chicken – 4 PPV
Quinoa – 2 PPV
Feta – 1 PPV
Dried Cherries – 2 PPV
Sliced Almonds – 1 PPV
Olive Oil – 1 PPV
Total for One Serving = 11 PPV
(It taste much better than the picture looks!)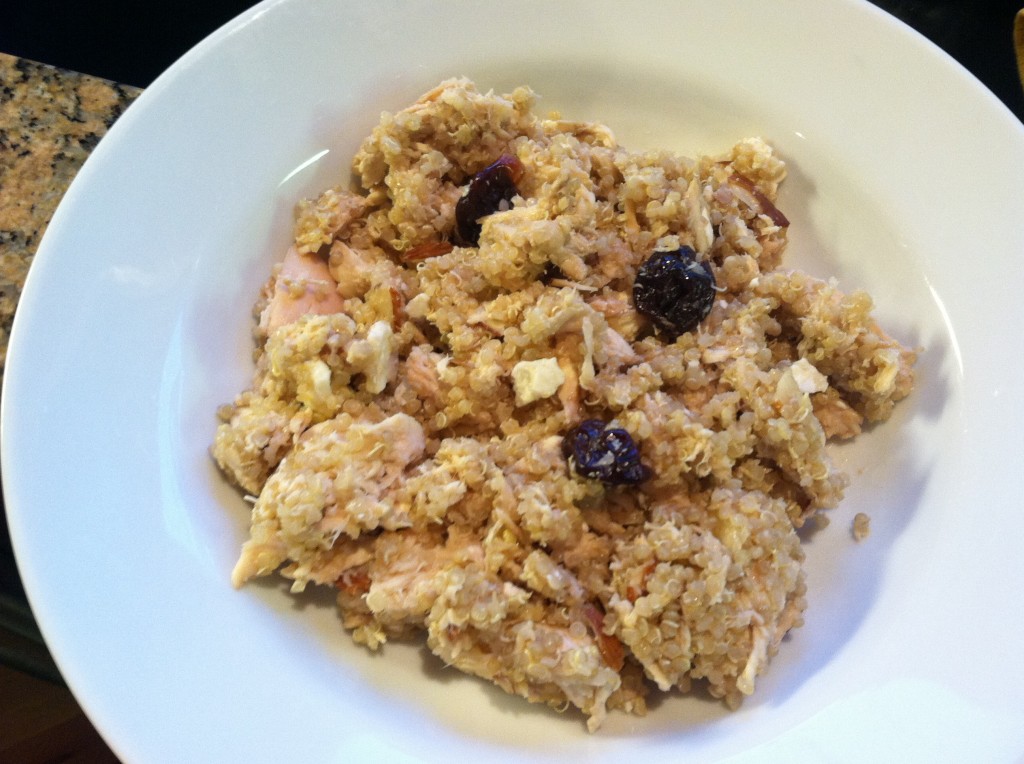 Today's choices will be better. If I get wigged out for any reason at all, and I am tempted by food, I will leave the house, or call a friend, or walk around the block, or fold laundry, or dust something, or paint a room, or build something!!!! I will not use food today as a stress reliever.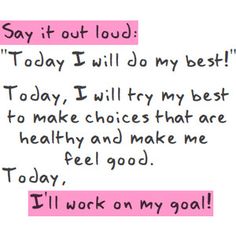 "love the life you live, live the life you love"