Well, I started off my Friday like never before. First thing in the morning, I ran on the treadmill for 20 minutes without stopping!! What??? I know. Me. Julie. Exercise Procrastinator Professional Extraordinaire. I was lying in bed, thinking about my day. I thought…..hmmmm, if you just get out of bed and get dressed right this second, you would have time to do that 5K training thing BEFORE you go to your WW meeting. Then I thought….nah, that's just silly. You've got all day to do that. Then I thought, Just Do It! You'll feel great about yourself. It will be done for the day. You'll start off your WW Week by earning activity points!! So something inside me said all those positive things were a really good idea and I got out of bed and did it!
Did you get the part about 20 minutes?? Well, if you missed that, I ran for 20 minutes! Without stopping. I don't think I've ever done that before. Like, ever. If I have, then I don't remember it. This little training app thingamabob on my phone had me run 8 minutes straight (two times) for the last little segment that I did on Thursday. That was a lot! I thought it would go from 8 to maybe 10 minutes, or perhaps 12 minutes, but not right to 20!! Okay, because Tess is doing this too, and she is a couple of days ahead of me, I knew to expect this, but I wasn't really sure I would make it without stopping, but she said that she did it, so I could NOT disappoint her or myself. I know to those of you that run, this sounds so simple, but I get this panicky feeling, and I just really thought I would have to stop, so for me, it's a pretty big deal.
Awesome way to start out my weekend!!
I did not look at the scale again this week at my WW meeting. I feel certain that last week, I had a loss. I worked hard and had 7 really good days. This week? I'd say I had 3 really good days, and 4 not so great days. So I am guessing my weight went up a bit. I felt so good when I got there since I had exercised first thing, it seemed like a good week for me to go ahead and not look at the scale again. I'm glad I can admit I had a few bad days last week without it turning into a completely rotten week. Yay!!
Still taking things One Day at a Time. Making healthy choices, and trying hard not to over think everything. I'm excited for the 4 Mile St. Patrick's Walk/Run this morning in Westport!! This is only my second official race!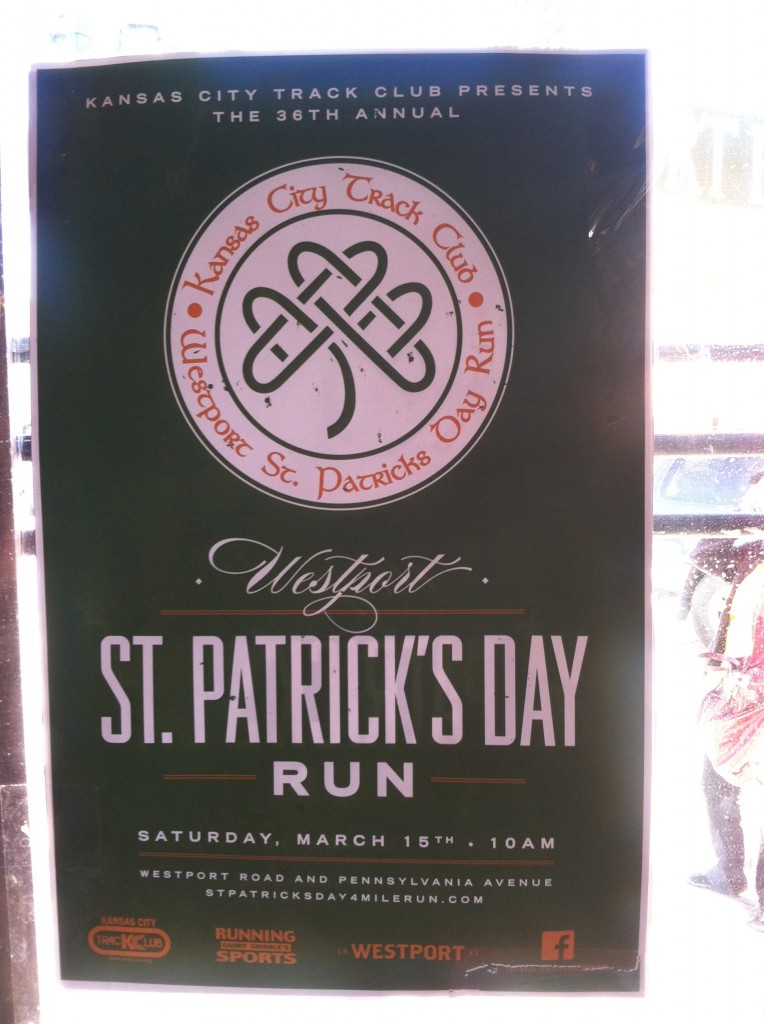 I picked up my packet Friday afternoon, then met a friend for a beer at one of Kansas City's most popular places to be on St. Patrick's Day! Kelly's in Westport! It was a beautiful Friday afternoon in Kansas City!!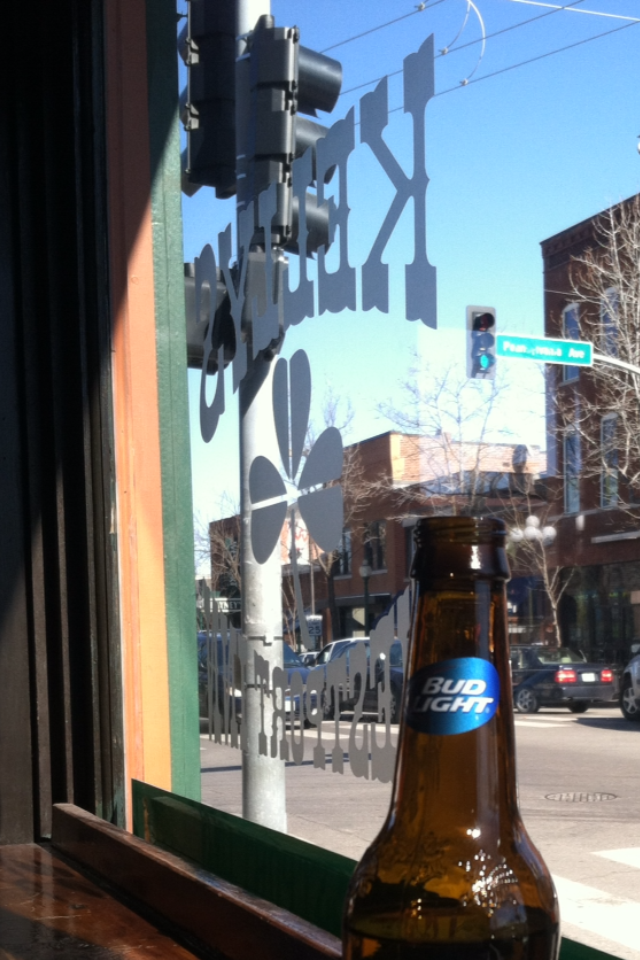 Mike and I later met some friends to watch the KU game. I ate dinner at home before meeting everyone else at the bar. 🙂 It was a bummer of a game…….
I had a lot going on, and it would have been really easy to drink a lot of beer, but i did limit it to three for the day, AND…..I only really drank about 1/2 of the third beer!! Yay. Healthy choices.
Here are the day's eats……
Breakfast
Coffee with Frothy Skim Milk…at home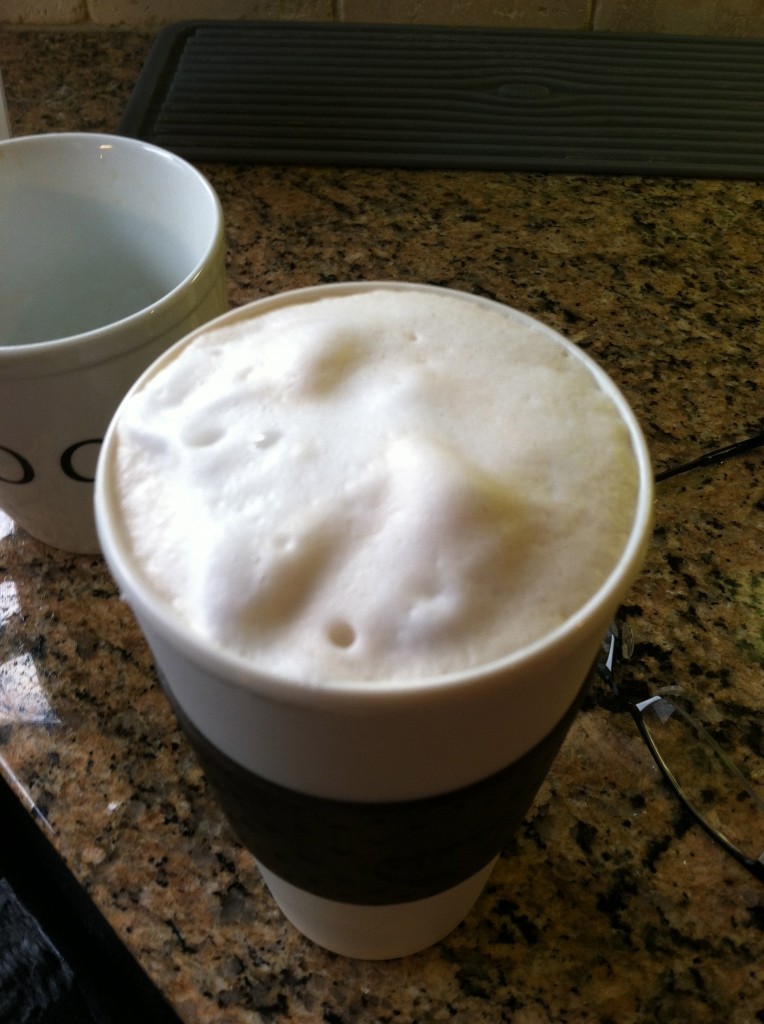 Lunch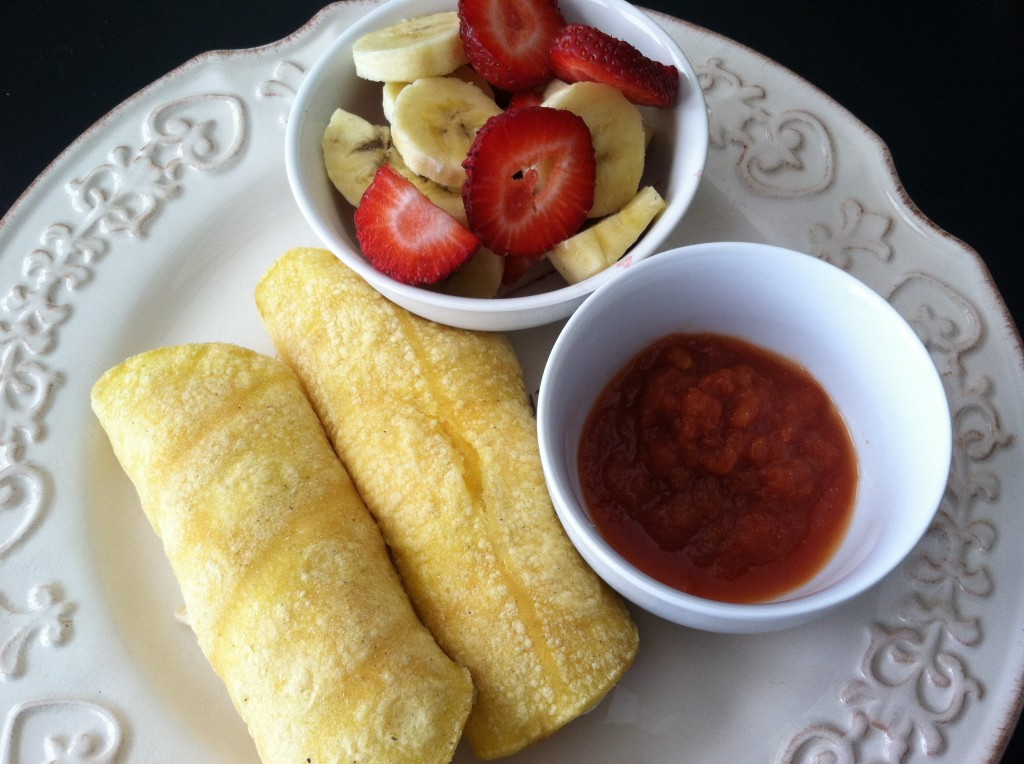 Cook 4 egg whites, two at a time. Set them aside. Heat tortilla's for 15 seconds on each side in hot skillet. Top with one slice of Kraft 2% Sharp Cheddar, divided among the two tortilla's.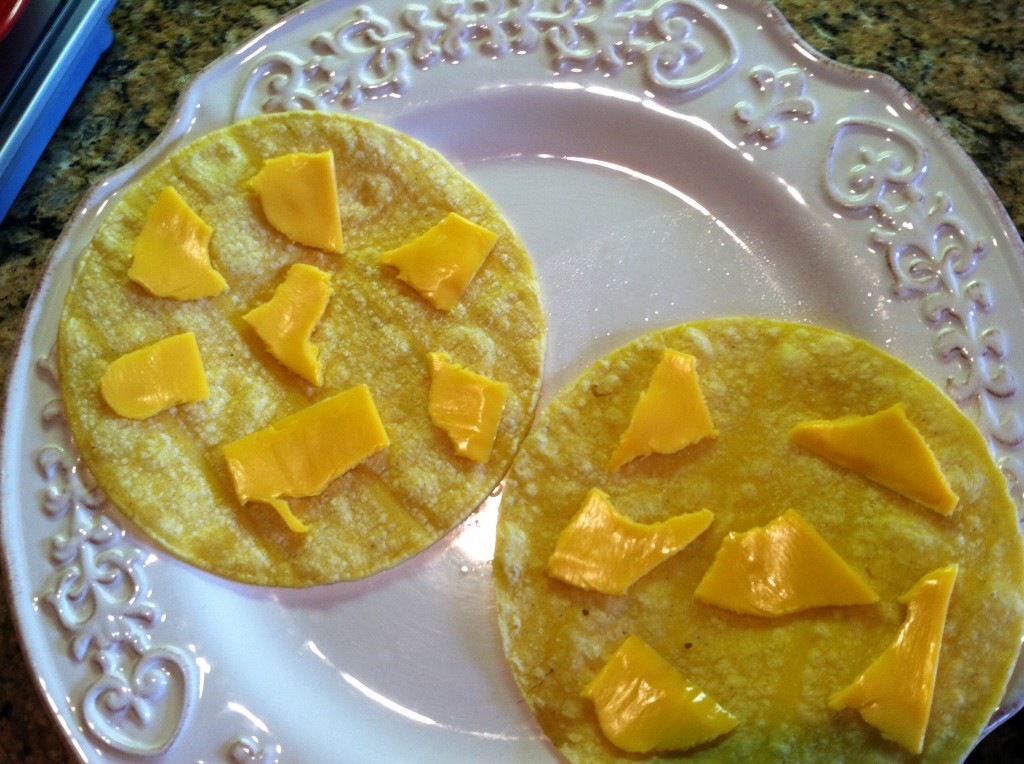 Then top those with the cooked egg whites. (I added a little left over chicken to my egg whites while I was watching them cook.)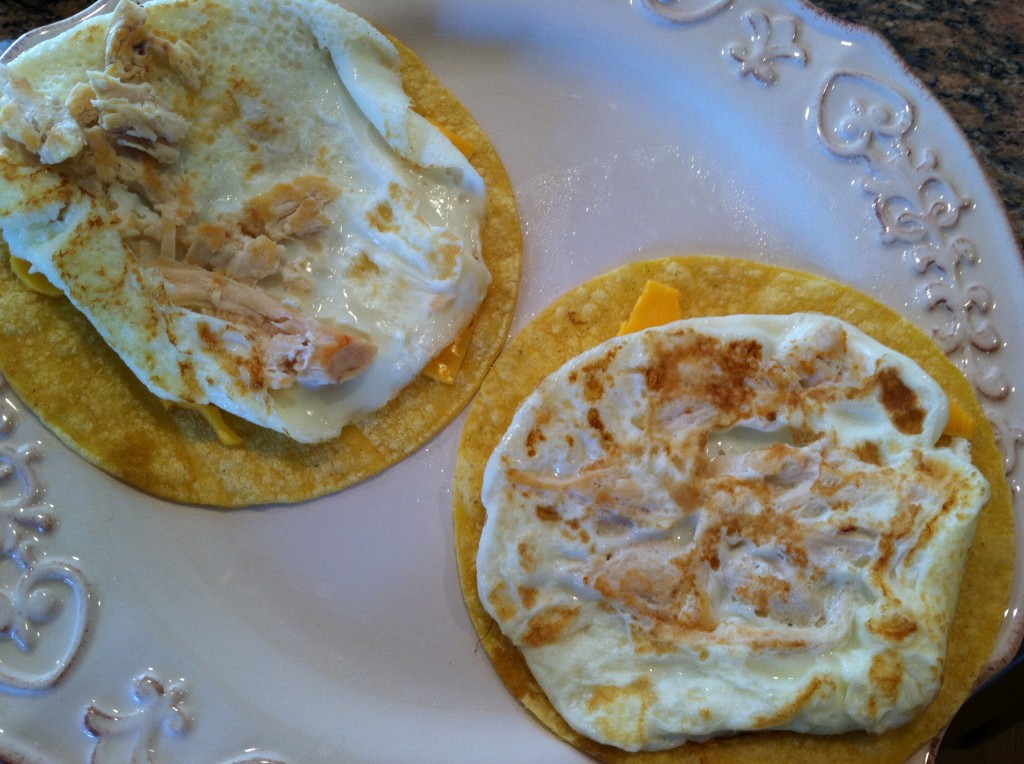 Roll em up and eat em!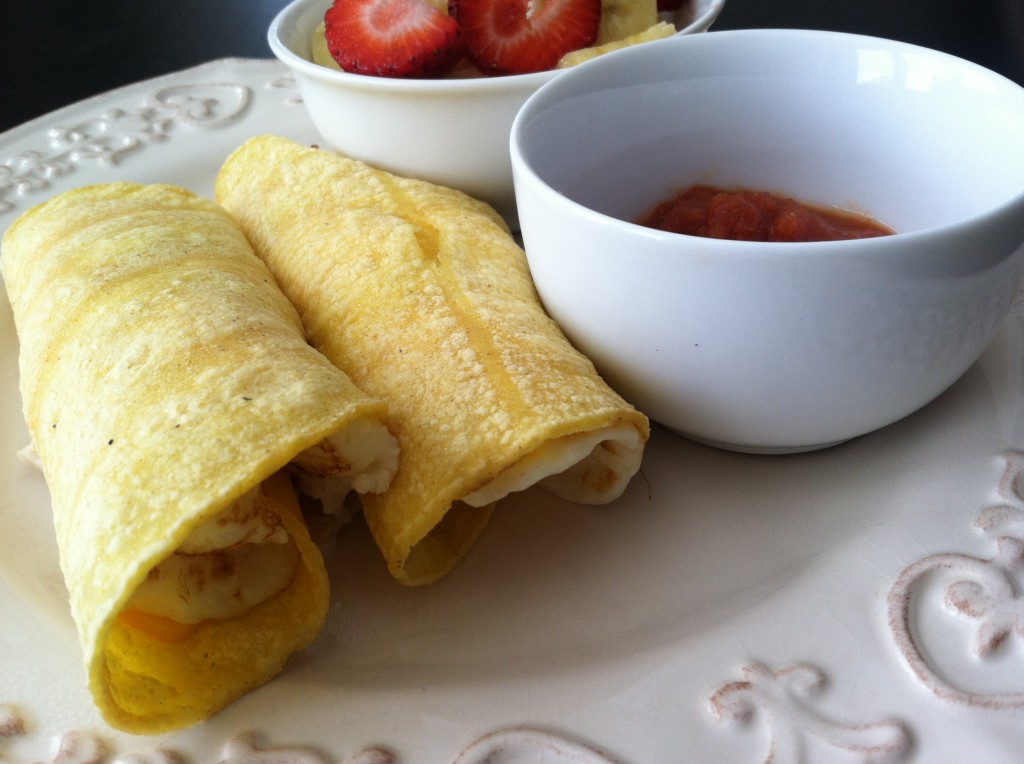 Dinner
mixed it with some Grilled Zucchini!
Yum…..made me think of mom's Goulash!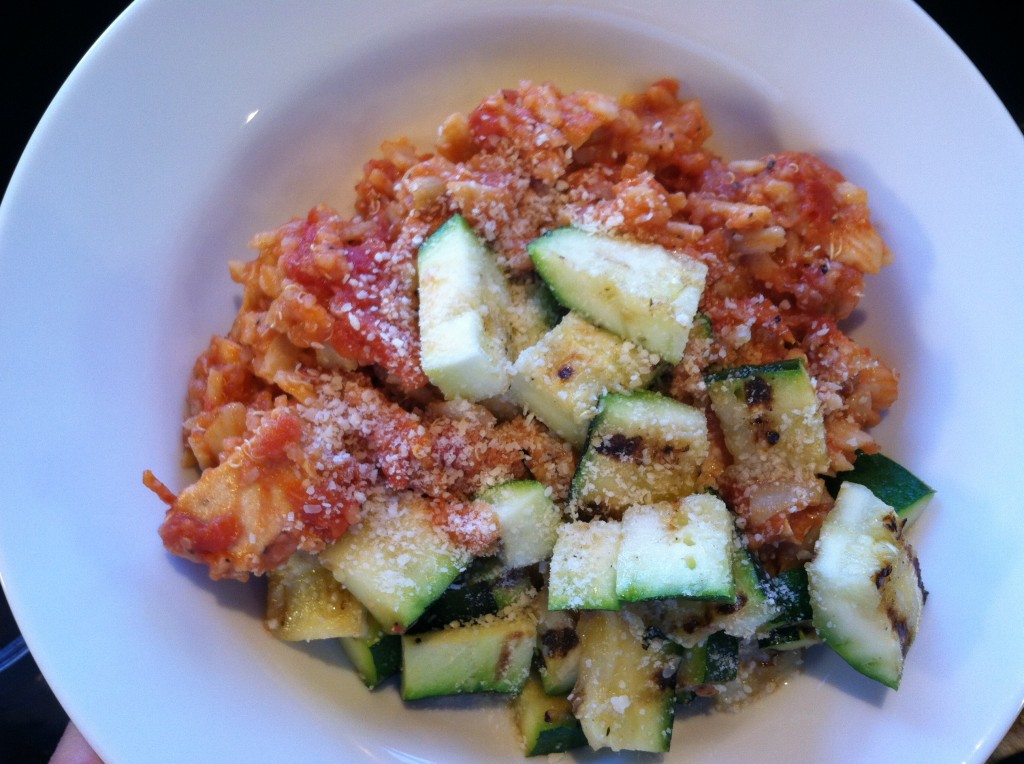 Weight Watcher's Points Plus
I can eat 26 PPV a day.
I can earn Activity Points by doing exercise, and eat them if I choose.
I have an allowance of 49 extra points that I can dip into throughout the week if I choose.
I should drink a minimum of 6 (8 oz) glasses of water each day.
My Weight Watcher Week Begins on Friday's
Breakfast = Latte at home… (1)
Lunch = 2 Egg Rolls with chicken added to them, fruit (6)
Snack = 3 Light Beers (12)
Dinner = Italian Chicken (10)
Total = 29
Exercise = 5K Training
How many glasses of water I drank = 9
Activity Points Earned for the Day = 4
Activity Points Earned This Week = 4
Remaining points from my 49 Points Allowance = 46
Alcohol Consumption = 3 Light Beers
You think I can Run in THIS??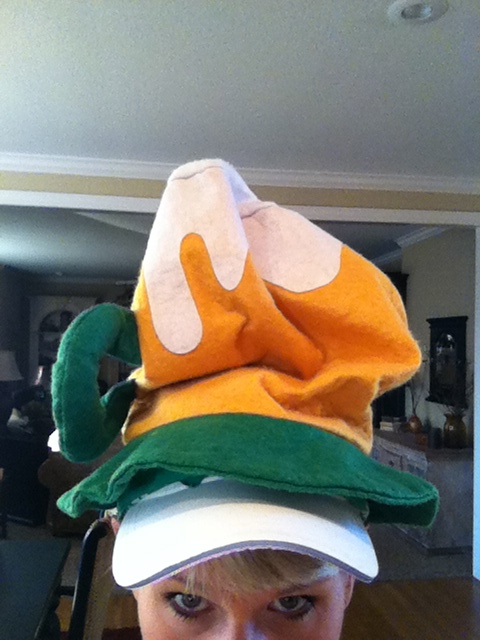 Wish Me Luck!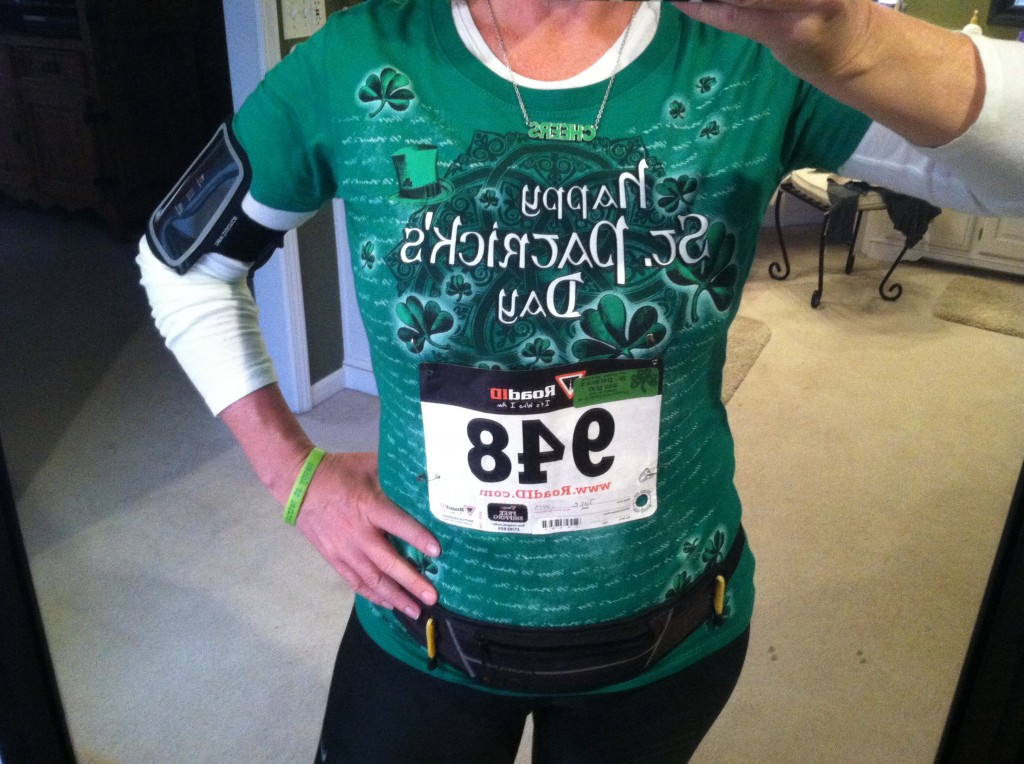 The Luck of the Irish!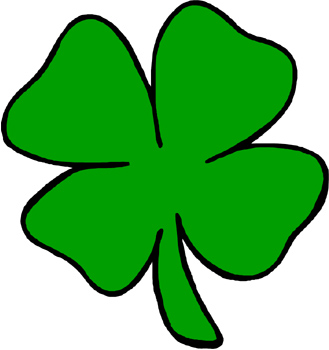 "love the life you live, live the life you love"