The whole idea of this 21 Day Challenge is for me to get back in the groove. I've been in Spring Break mode now for (let me check the calendar……..) yeah, like a month! We went on our vacation in the middle of February, and I just keep celebrating.
Before vacation and right after vacation, I was really struggling with a mood funk. I had decided when we got home that I was going to keep my social calendar full to help me pull myself out of my funk. That has helped me immensely with my mood. Now that I am feeling better, stronger and happier, it's time for me to plan my socializing food and beverage into my Daily Points, which is doable. I know. I've done it before and made it work.
When I had this idea a few days ago to do "21 Days", I didn't put into thought eating out very frequently. But eating out is my reality, so I've decided to just make that a part of my plan. I will do my best to chose things when eating out that are point friendly, but also simple enough so that meal can be made at home. That way I can look back at these 21 days and repeat them with ease.
So, I recommit to Weight Watchers by doing 21 Day's of Simple Weight Watcher Meals, some cooked at home, and some eaten out.
I will make sure I eat a variety of foods so that I don't feel deprived, remembering to keep trigger foods out of the house, and keeping track of EVERYTHING that I put into my mouth!
No grazing.
No unplanned snacks.
No BLT's. (Bites, Licks, Taste)
No adult beverages unless they fit into my meal plan for the day.
I have plans to eat out a LOT this week (breakfast AND lunch today) with various family and friends. That all just kind of happened yesterday with various phone calls and text. I'll try to keep a good variety there too, just to show how doable it all is. The whole idea behind this is to remind myself to make better choices and to eat smaller portions. Eating out and eating smaller portions (since the portions can be so large when you eat out!) can be a challenge, but I'll make the necessary decisions to make it all happen.
Exercise
I'm really not trying to make excuses, but I had a LOT of unplanned problems come up yesterday (30 minutes on the phone with the cable company, a huge mess of pineapple juice in the fridge that basically required taking the entire fridge apart to clean it, an even worse mess in my back seat after picking up the dogs from the groomer and letting them walk to the car in the wet, dirty gravel, then get IN the car and make a huge mess, cleaning UP the mess when we got home…..there's even more…..) so I had decided to exercise after dinner, and after dinner (7:30-8?) I was seriously ready for bed and had NO energy whatsoever!!
In working in plenty of fruits and veggies yesterday, I actually ended up UNDER 26 points for the day!
Day 1
Breakfast
Open Faced Breakfast Sandwich
Light English Muffin, 4 Egg Whites,
1 Slice Kraft 2% Cheddar, torn into pieces and divided
1/4 Avocado smashed with Sea Salt and Lime Juice
Fruit and Coffee with Frothy Skim Milk
8 PPV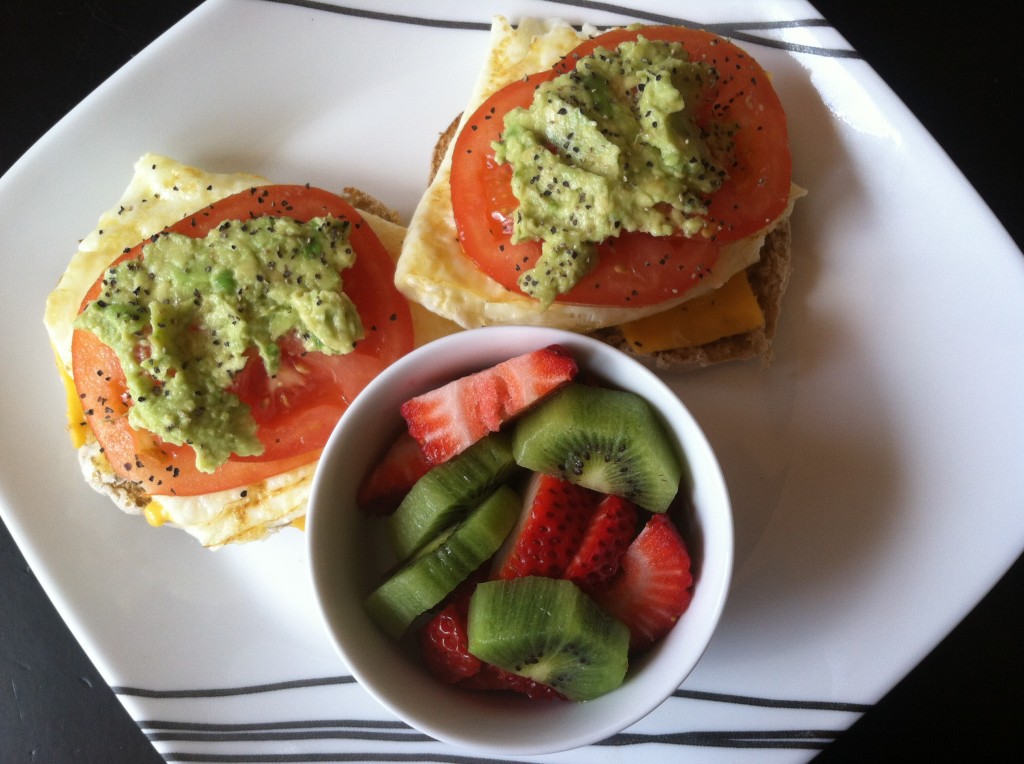 Lunch
Shredded Lettuce, Chopped Bell Pepper,
Morning Star Spicy Black Bean Burger, Chopped up
5 Crushed Baked Chips, 1 T. Light Sour Cream, Pico
6 PPV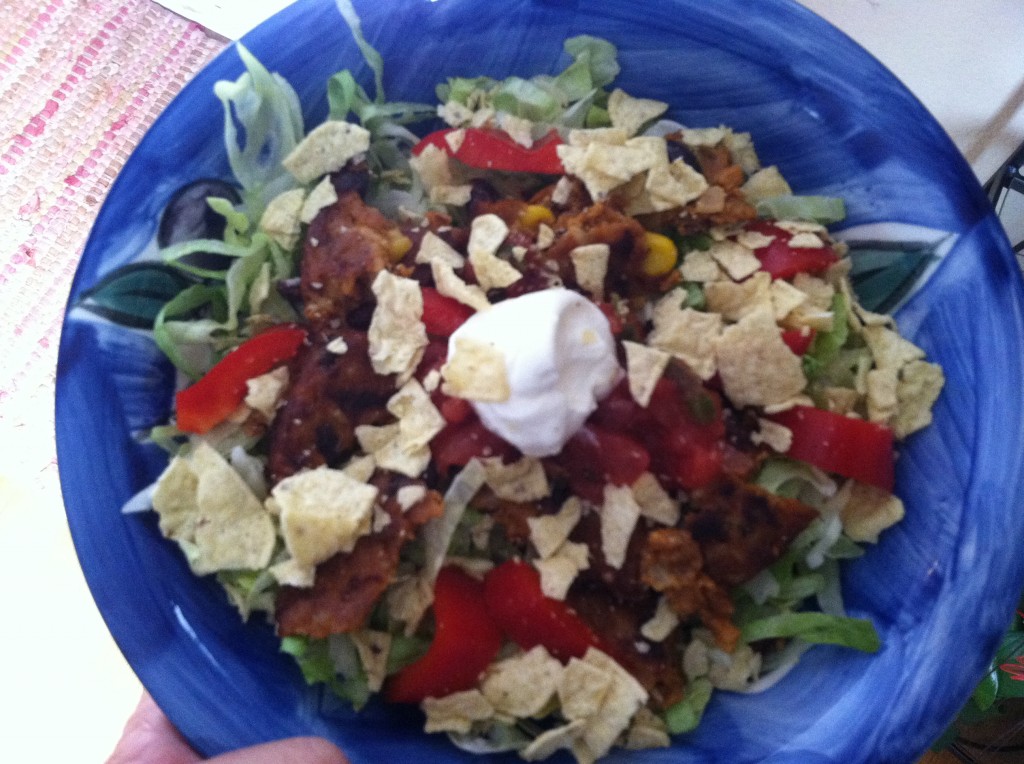 Snack
Grande Nonfat Latte and Banana
3 PPV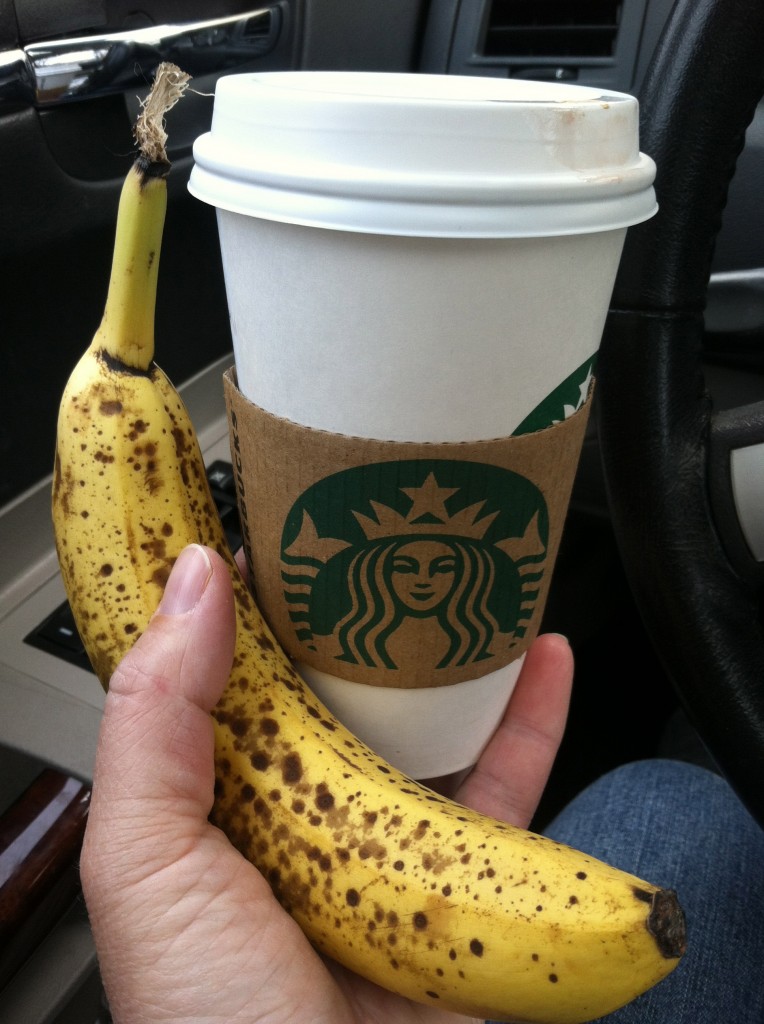 Dinner
5 PPV
Grilled Zucchini and Parmesan
1 PPV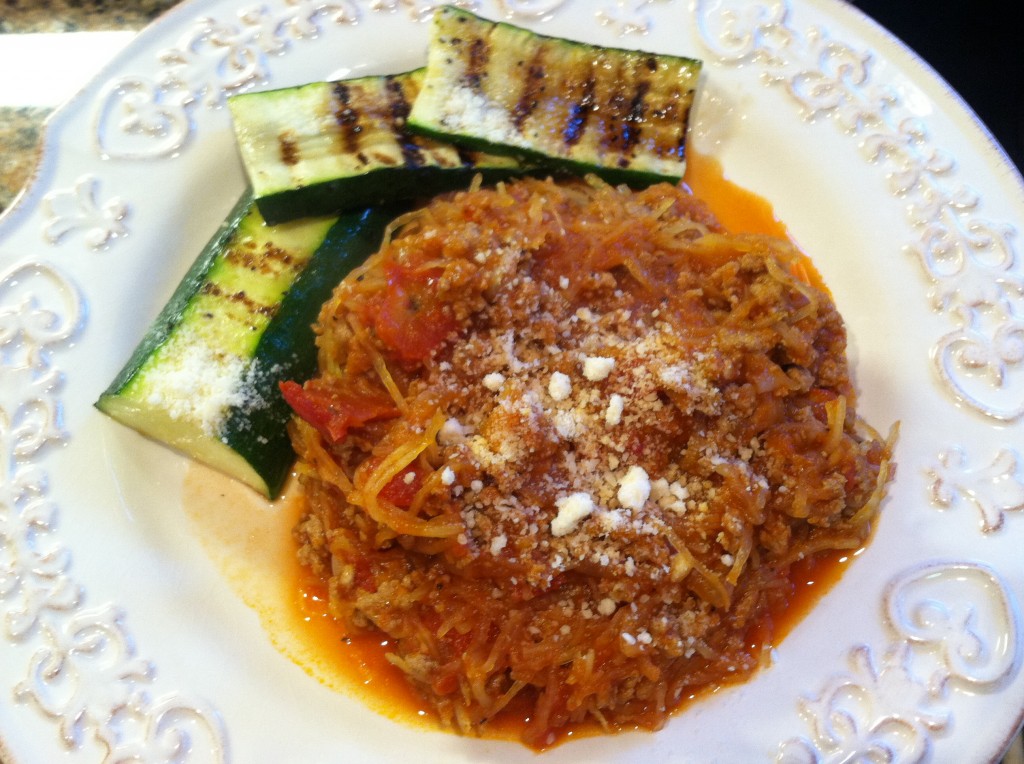 Dessert
Strawberries & Pineapple
0 PPV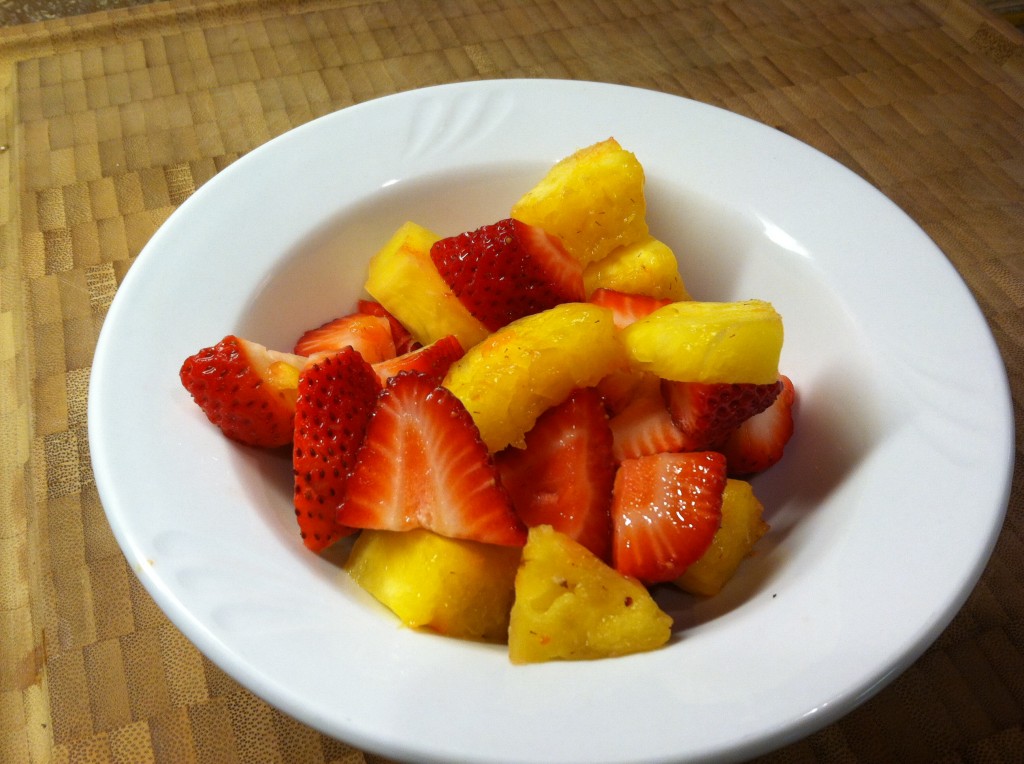 Weight Watcher's Points Plus
I can eat 26 PPV a day.
I can earn Activity Points by doing exercise, and eat them if I choose.
I have an allowance of 49 extra points that I can dip into throughout the week if I choose.
I should drink a minimum of 6 (8 oz) glasses of water each day.
My Weight Watcher Week Begins on Friday's
Breakfast = Breakfast Sandwich, fruit, coffee with skim milk (8)
Lunch = Salad (6)
Snack = Latte and Banana (3)
Dinner = Spaghetti and Zucchini (6)
Dessert = Fruit (0)
Total = 23
Exercise = none
How many glasses of water I drank = 8
Activity Points Earned for the Day = 0
Activity Points Earned This Week = 5
Remaining points from my 49 Points Allowance = I lost count. This will NOT happen again.
Alcohol Consumption = none
Today is going to be an awesome day!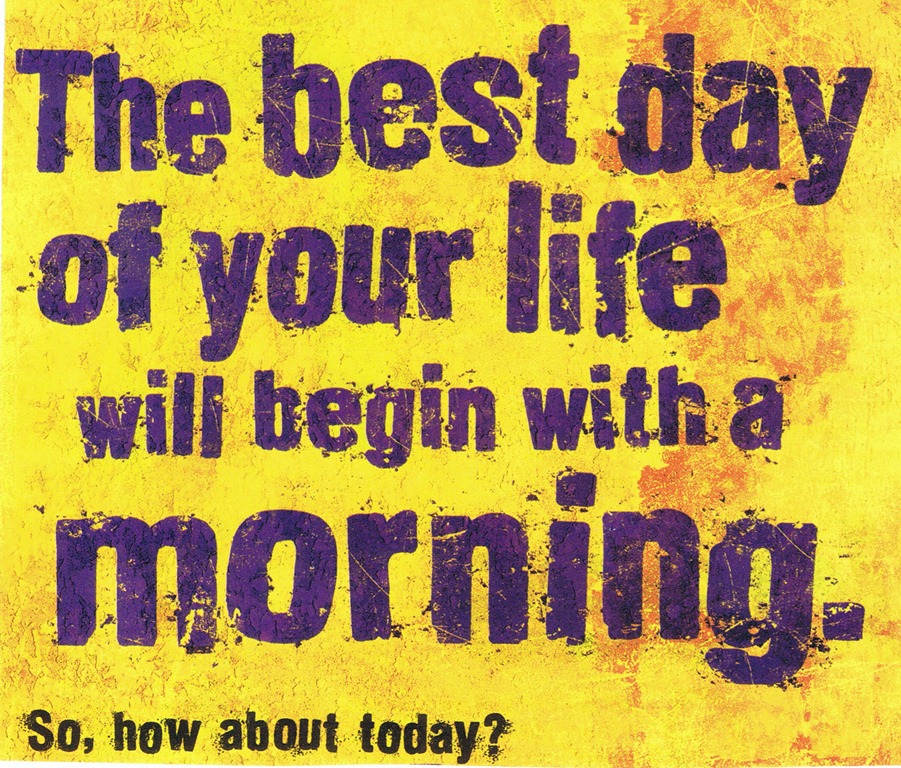 "love the life you live, live the life you love"