It was another great day of taking care of sweet Baby Charlotte! I think it's gonna be a great month!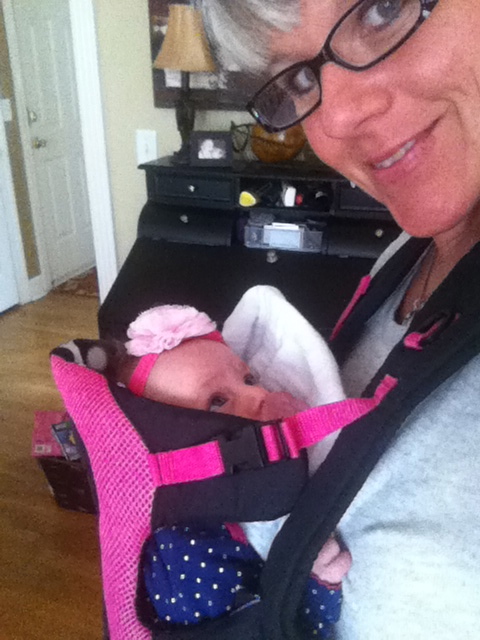 Actually, she slept most of the day…..so I watched.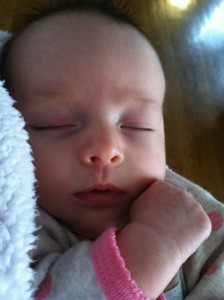 Today, I'll have to get out of the house with Charlotte for awhile. I had a bit of a hard time wanting to snack all day. Two days of being at home all day is plenty.
When I planned out my meals for the day, I forgot to count the Olive Oil that I used for making dinner, so in my quest for making these meals total between 26 and 30 PointsPlus for the day, I went over a couple of points and looking back, probably should have had a salad for lunch instead of my burrito type thing's. I think I am over estimating on my entire dinner, but better safe than sorry.
Breakfast
This Bread is 1 PPV a piece, and for that reason I love it.
(Okay, it makes great tasting toast!)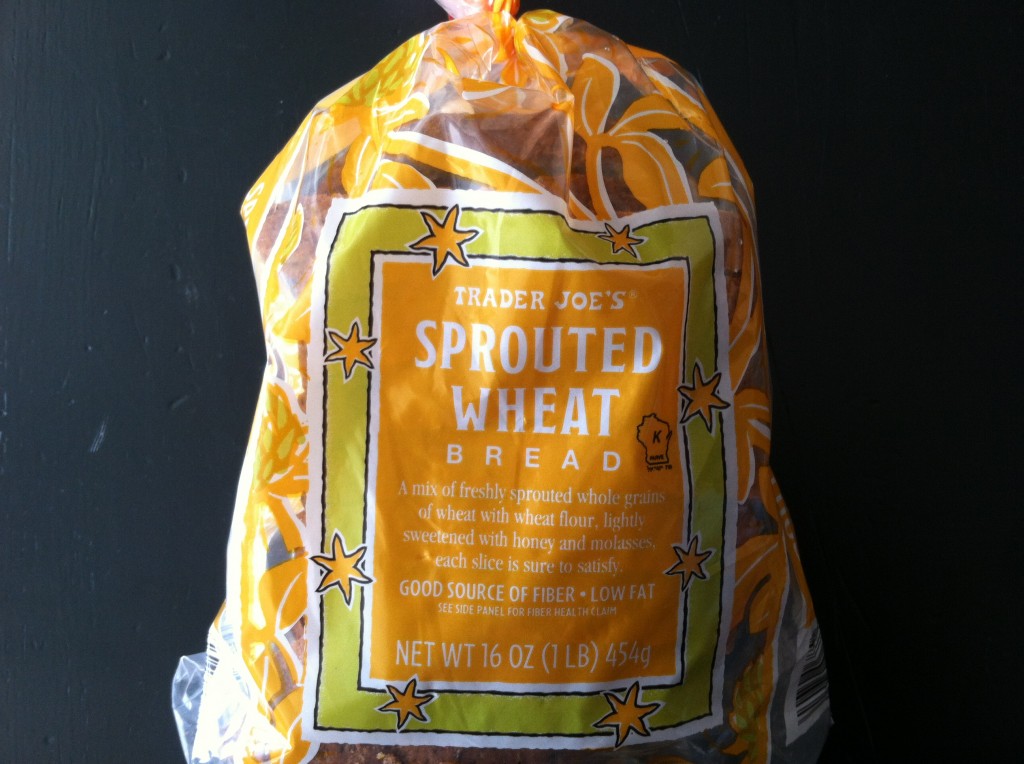 I can make one slice of Kraft 2% Cheddar Cheese go to the Moon and back, but here it's happily divided between these two slices of toast.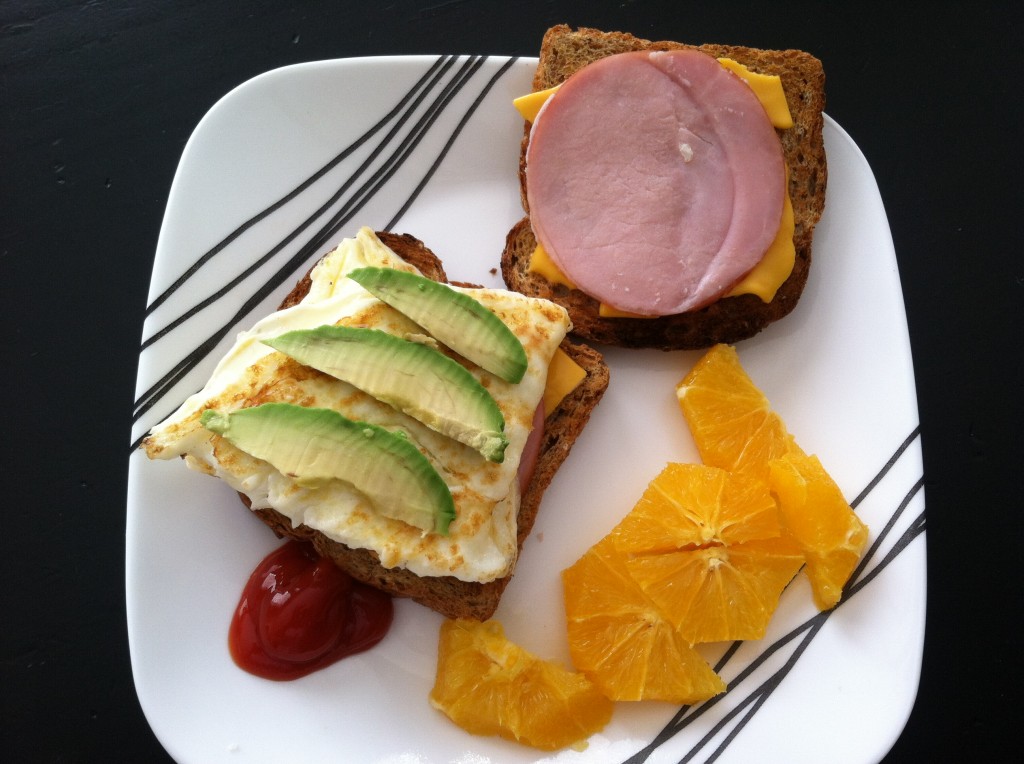 Toast, 4 Egg Whites, 2 Slices Canadian Bacon
1 Cheese Slice, 1/8 Avocado
6 PPV

Snack
Hot Tea, Banana
0 PPV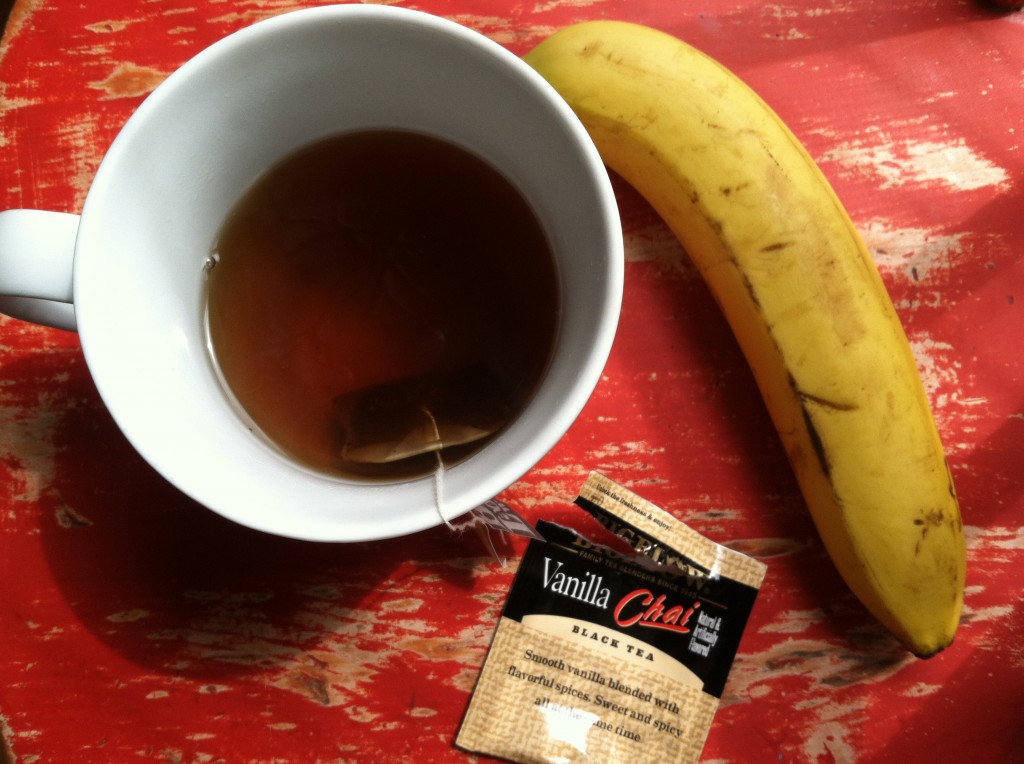 Lunch
Leftover Taco Meat
2 Ole Tortilla's
(these Tortilla's are 1 PPV for 1, but when you eat 2 of them, they count as 3 PPV)
1/4 C. 2% Shredded Cheddar Cheese, divided between the two.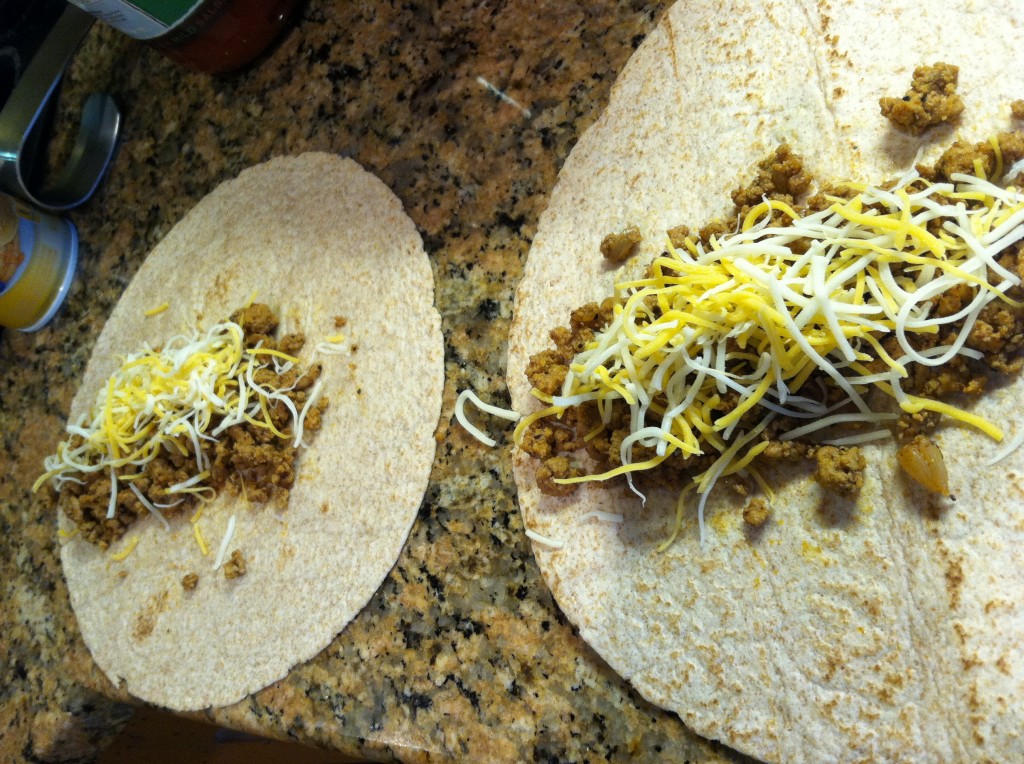 I folded these up and put them in the skillet in a little cooking spray.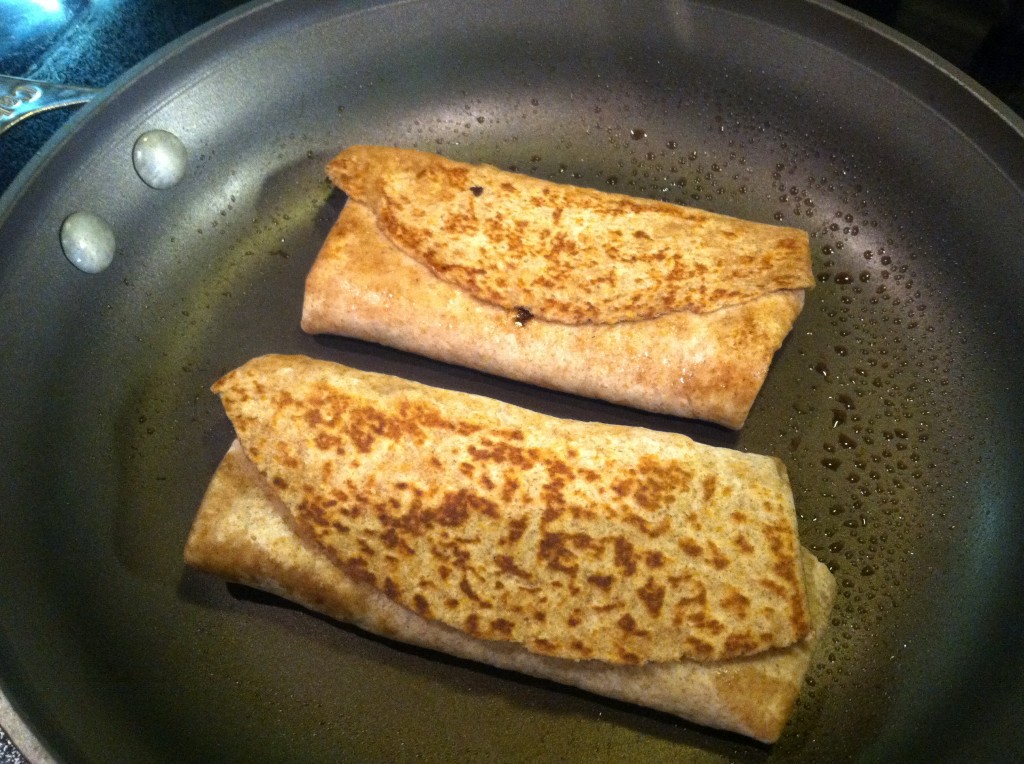 I always cook 2 lbs. of Taco Meat, just to make great lunches the next day!
Two Burrito type thingy's, Salsa and Veggies
8 PPV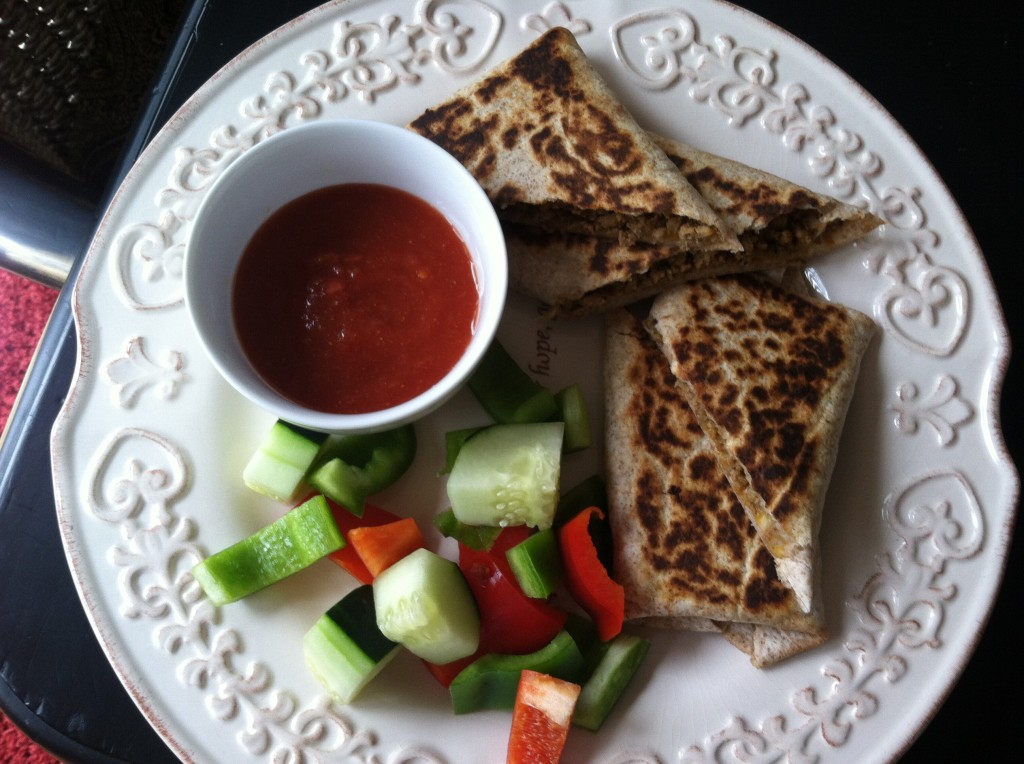 Snack
I'll need to make this bread again to calculate the points,
but I think my guesstimate if fairly accurate.
It's high in points, but it's good stuff!
So Good, I took a bite before I took this picture.
1/2 Piece of The Life Changing Loaf of Bread
with an Almond Butter Smear
4 PPV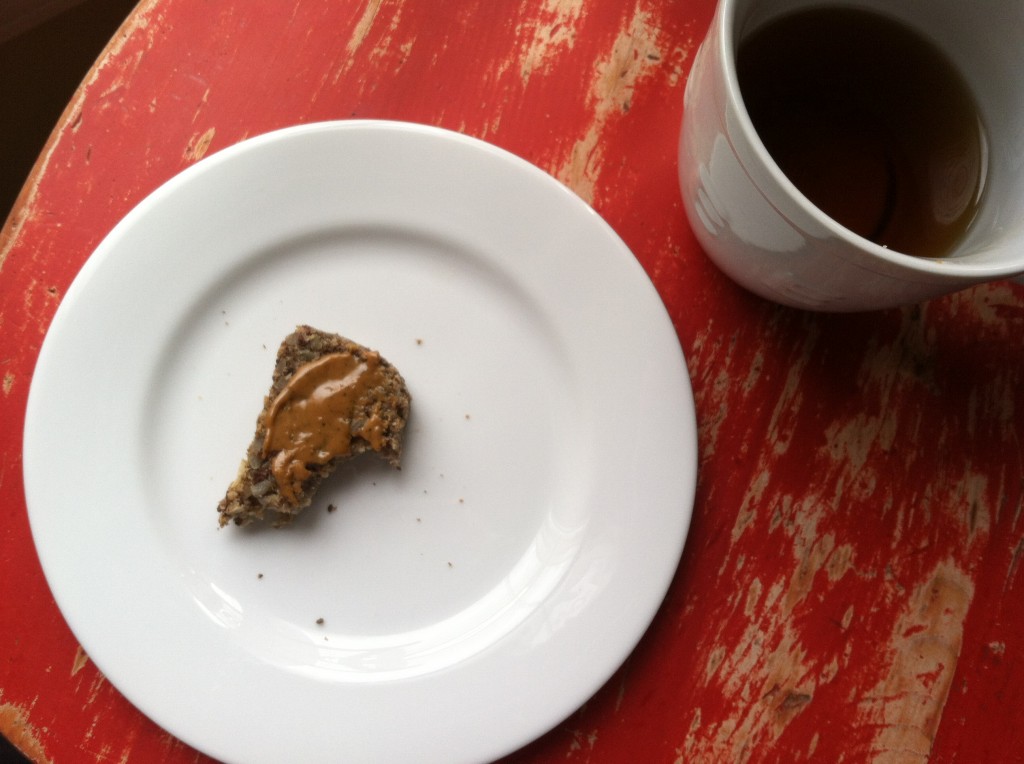 Dinner
Tilapia
Roasted Onions, Potatoes and Brussels Sprouts
13 PPV
For the tilapia, I mixed these ingredients.
1/4 C. Flour
2 t. Seafood Seasoning
1 t. Salt
1/2 t. Black Pepper
I dipped the fillets in the flour mixture, shook off the excess, then cooked them in a skillet in Olive Oil on the stove top. I cooked the fillet's for about 3-4 minutes on each side.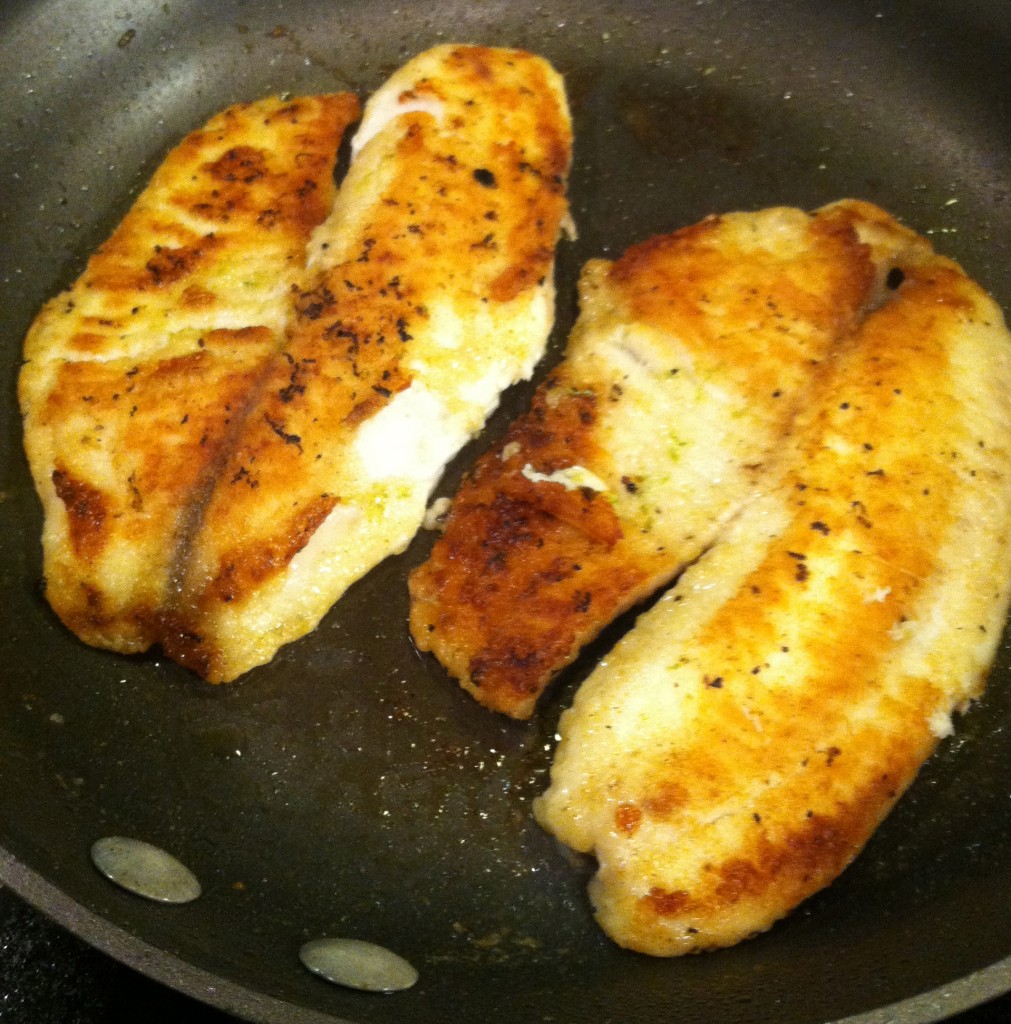 I found a recipe some time ago for Herb Roasted Onions that I absolutely love on Ina Garten's website. The dressing that you make to coat the onions in has Olive Oil, Dijon Mustard, Garlic and lots of other yummy things! Click HERE for that recipe. I left one onion out of her recipe and replaced it with 2 small white potatoes. Halfway through the roasting, I added brussels sprouts to the mix. JACKPOT!!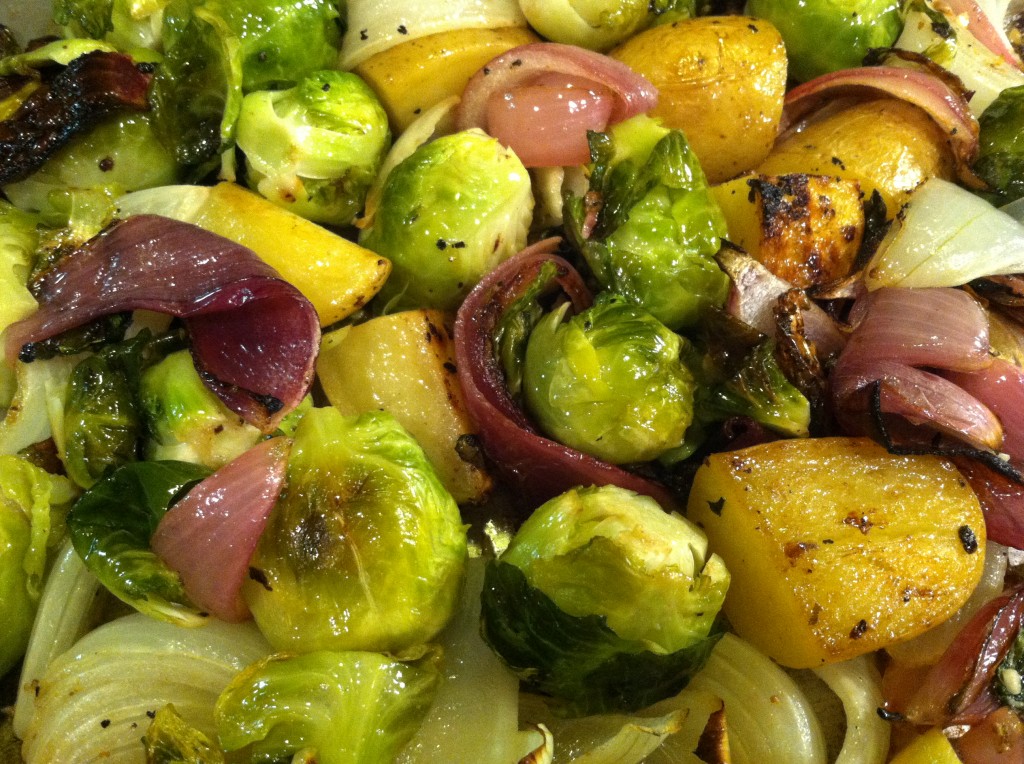 Dinner was yummy!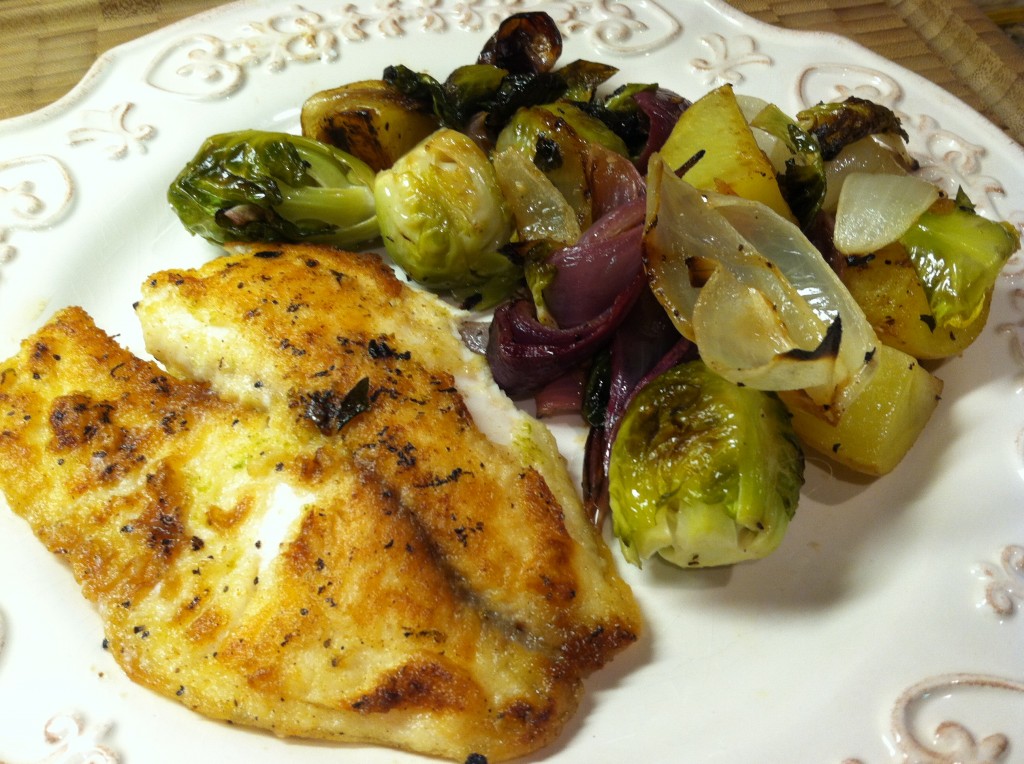 Weight Watcher's Points Plus
I can eat 26 PPV a day.
I can earn Activity Points by doing exercise, and eat them if I choose.
I have an allowance of 49 extra points that I can dip into throughout the week if I choose.
I should drink a minimum of 6 (8 oz) glasses of water each day.
My Weight Watcher Week Begins on Friday's
Breakfast = Breakfast Sandwich, Fruit, Coffee with Skim Milk (7)
Snack = Hot Tea, Banana (0)
Lunch = Burrito's with veggies (8)
Snack = Nut Bread, Almond Butter (4)
Dinner = Tilapia, Roasted Veggies (13)
Total = 32
Exercise = none
How many glasses of water I drank = 12
Activity Points Earned for the Day = 0
Activity Points Earned This Week = 11
Remaining points from my 49 Points Allowance = 11
Alcohol Consumption = none
It's going to be such a great month with sweet little Charlotte!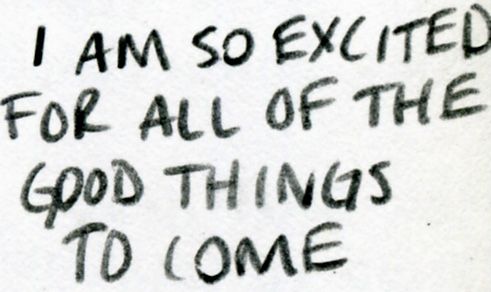 "love the life you live, live the life you love"