Well, watching Baby Charlotte really is a full time job. I can't imagine that last three weeks being any different. This little girl completely has me wrapped around her little finger, and anything else she could wrap me around! When she falls asleep on my lap, I refuse to do anything but just stare at her!! I'm only watching her for one more week, but I'm pretty sure I'll make regular trips to her Day Care after that and take her for the afternoon! Her mom said I can do that whenever I want to! 🙂
Instead of writing long blog post, this is what I have been doing…….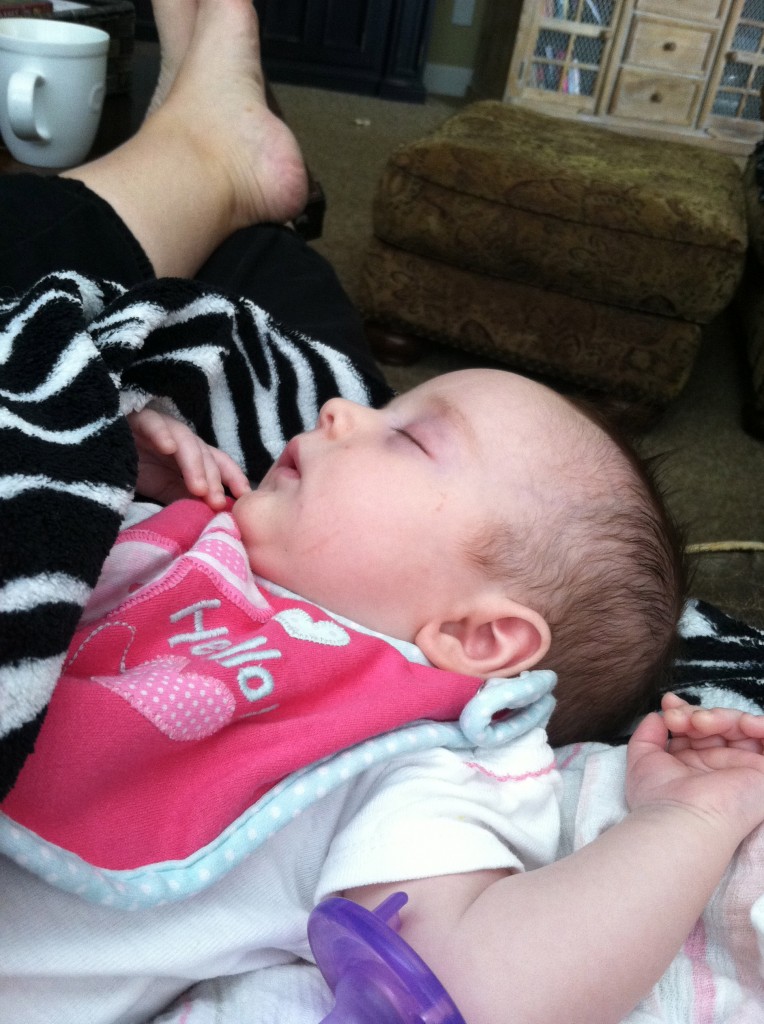 Breakfast
6 PPV
Coffee with Frothy Skim Milk
1 PPV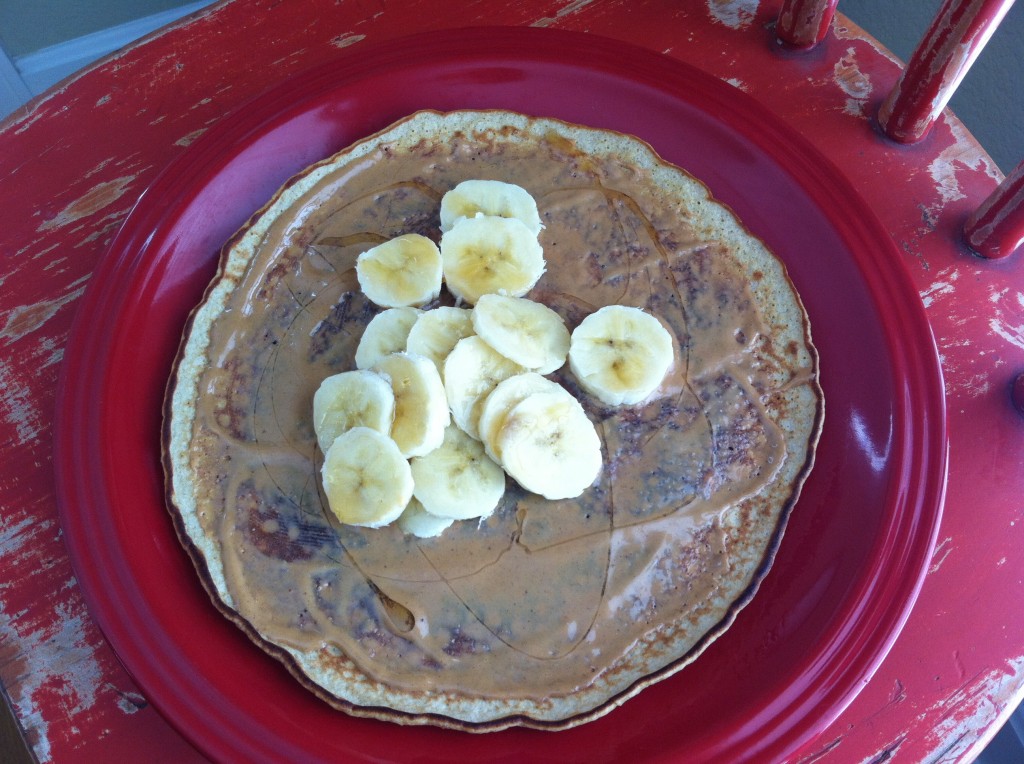 Lunch
Green Giant Steamer's
Probably not the best lunch, but when bouncing a baby and changing a baby and rocking a baby and changing spit up soaked shirts (baby and Gigi), I was happy to find something in the freezer to pop into the microwave!! Most of it was actually eaten at room temperature. 🙂
Macaroni and Cheese Sauce with Broccoli
7 PPV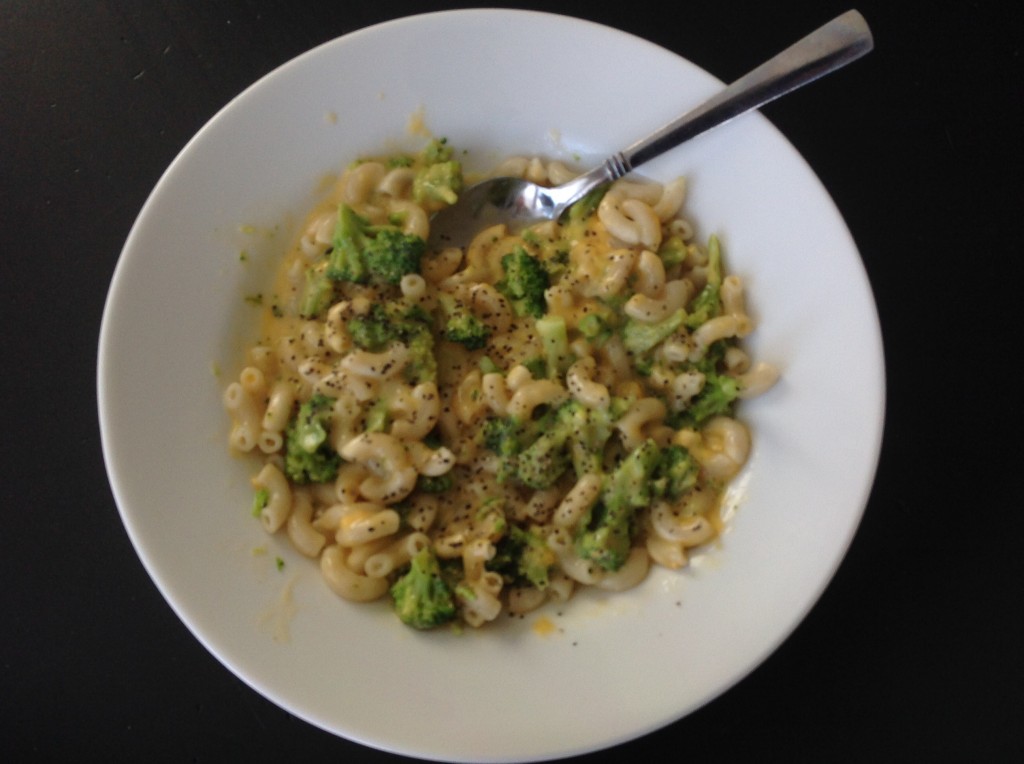 Dinner
I was going to make Shrimp Fajita's at home, but most of my day had not gone as planned, so we went out to eat! These still work great for a Weight Watcher friendly meal, you just have a bit more control at home over choice of tortilla's and how your veggies are cooked. I only ate a few bites of the rice and beans, but ate all three of the un-pictured tortilla's.
Shrimp Fajita's with 3 Small Flour Tortilla's
14 PPV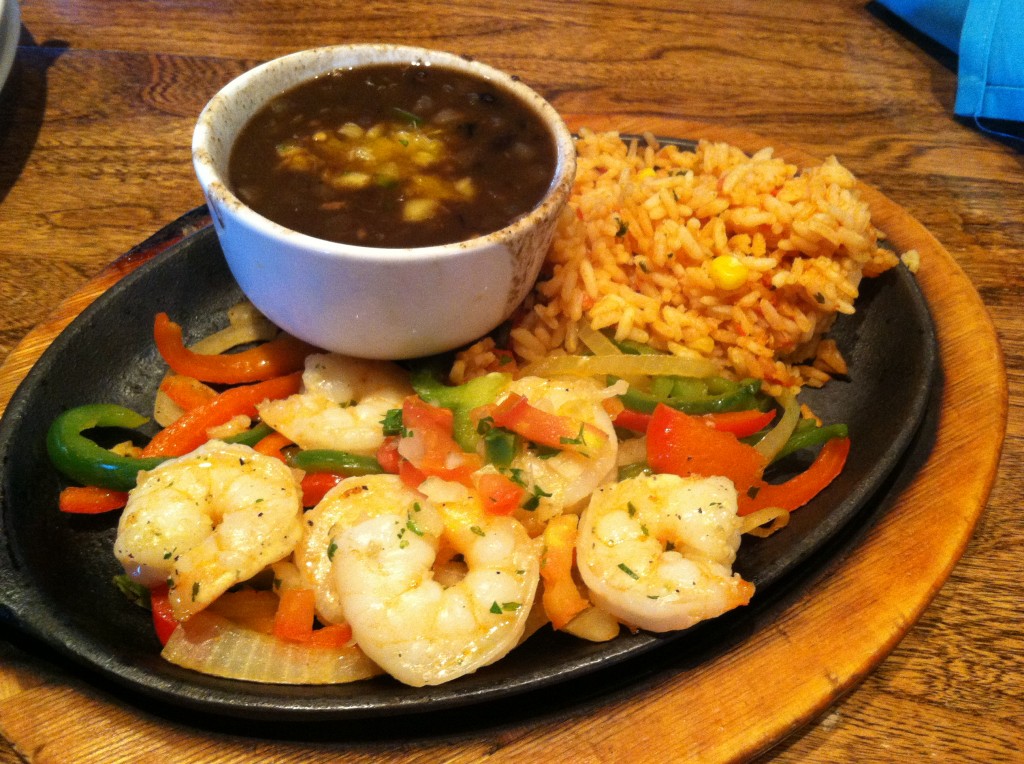 Weight Watcher's Points Plus
I can eat 26 PPV a day.
I can earn Activity Points by doing exercise, and eat them if I choose.
I have an allowance of 49 extra points that I can dip into throughout the week if I choose.
I should drink a minimum of 6 (8 oz) glasses of water each day.
My Weight Watcher Week Begins on Friday's
Breakfast = Pancake, Coffee with skim milk (7)
Lunch = Steemer's (7)
Dinner = Shrimp Fajita's (14)
Red Wine = 9
Food Total = 28
Total with food and wine = 37
Exercise = walked 30 minutes
How many glasses of water I drank = 8
Activity Points Earned for the Day = 2
Activity Points Earned This Week = 2
Remaining points from my 49 Points Allowance = 38
Alcohol Consumption = Red Wine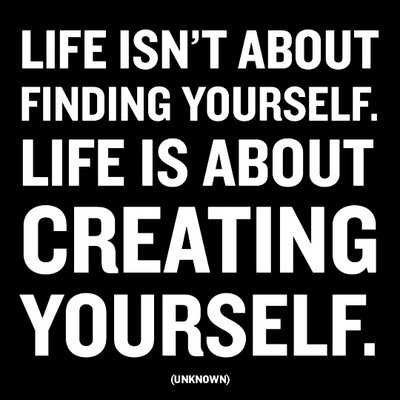 "love the life you live, live the life you love"