My day started off so great!
First of all, I got to tell everyone about my new involvement with Big Brother Big Sister, and introduce my new Little Sis, Samone!
Then I went to Yoga! I'm gonna like this Yoga thing. I did the 30 minute core class, then the 60 minute class that follows. At the end of the class, Stacey (yoga instructor) turned the lights down really low, turned up the music a bit, then walked around and gave every single one of us a nice little head massage with this awesome smelling oil! Ahhhhh, I was in heaven.
Then I headed home. It was only like 11:00, but I was starving, so I ate lunch early and headed back out for more errands. I grabbed a Latte and decided my toes needed some work. Then I went to the grocery store. It was almost 3:00, and my lunch had NOT stayed with me and everything in the store looked good. I had planned on Chicken and Roasted Veggies for dinner. I saw a package of Sushi in this new little part of our vamped up Grocery Store! So I grabbed it thinking I would eat half. It looked soooo good!
I went home and ate a banana, a few grapes, then the whole tray of Sushi.
I decided that was an early dinner and I would only eat roasted veggies when Mike came home.
My dad called at 4:30. I totally forgot we had dinner plans. They were kind of tentative, but still. So we met for dinner at a little Italian place that has been around for over 50 years. I asked if I could order from the Childrens Menu. They said "no". Like it wasn't a kinda sorta no. It was a "no". But they said I could do a half order, which they charged me $8.00 for instead of $8.95 for the full order. ????? I really have no idea how many points it is for the Sushi Rolls or the Three Pieces of Ravioli. Usually when I have no idea, I go with 12 or 15 PPV. I don't know why. I think it's usually safe for a meal.
Anyhow, we had a nice chat with my dad and stepmom, and all in all, it was a great day!
Breakfast
Four Scrambled Egg Whites, Cheese, 1 T. Bacon Pieces
Apple, 1 T. Better n' Peanut Butter, 1 tsp Honey
Coffee with Frothy Skim Milk
6 PPV
Lunch
7 PPV
Snack's
Un-Pictured Banana
Grapes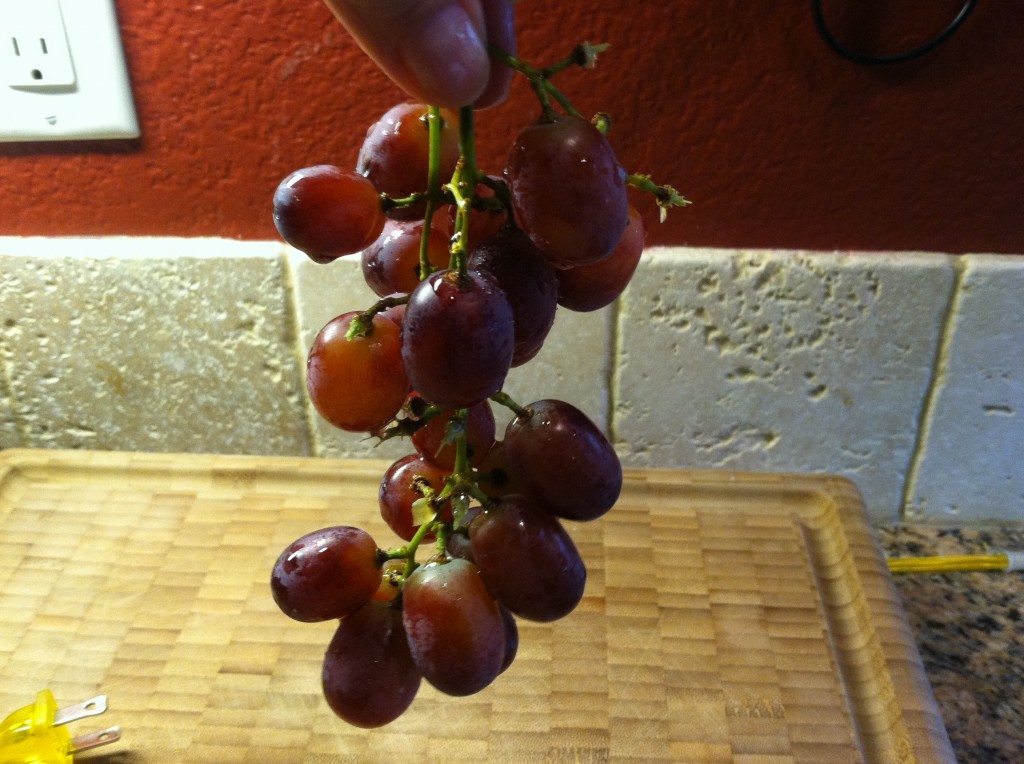 Nonfat Latte
2 PPV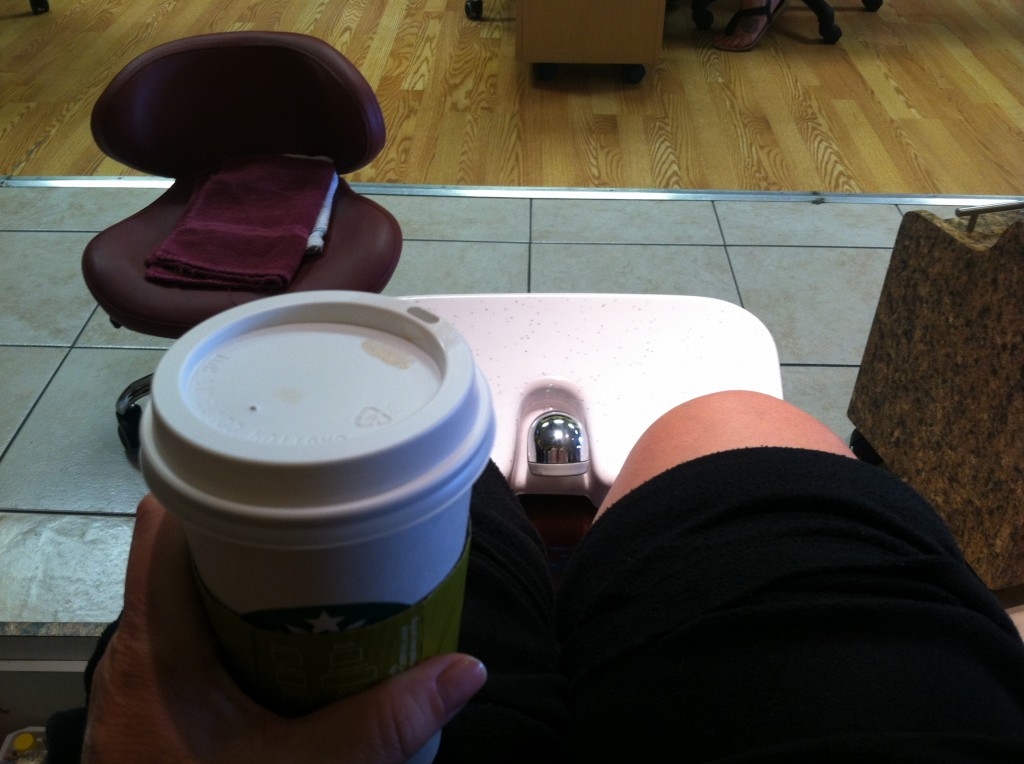 Crispy Sushi Roll
12 PPV??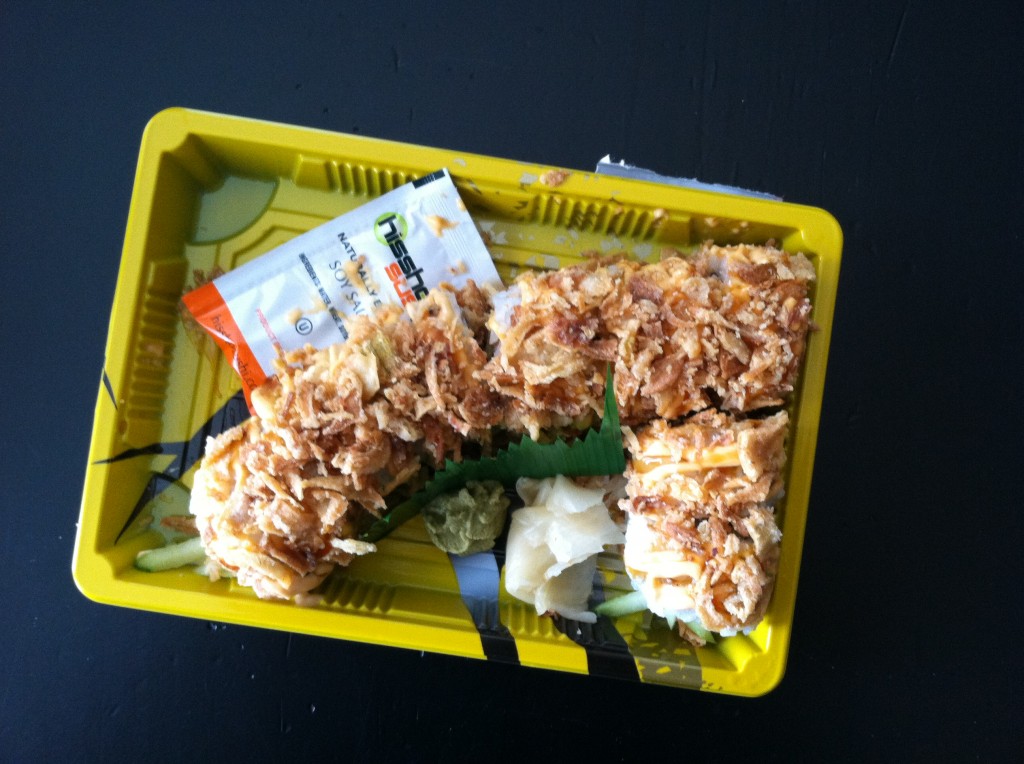 Dinner
Three Cheese Ravioli, One Meatball
15 PPV??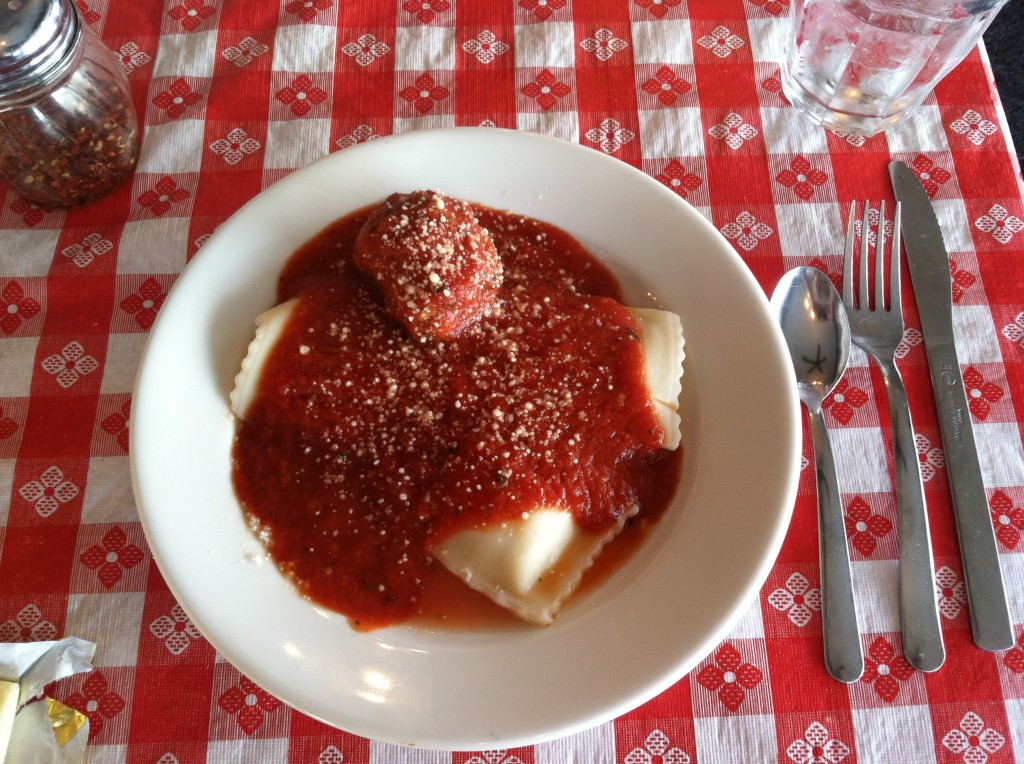 Weight Watcher's Points Plus
I can eat 26 PPV a day.
I can earn Activity Points by doing exercise, and eat them if I choose.
I have an allowance of 49 extra points that I can dip into throughout the week if I choose.
I should drink a minimum of 6 (8 oz) glasses of water each day.
My Weight Watcher Week Begins on Friday's
Breakfast = Egg Whites, Cheese, Bacon, Apple, PB, Honey, Coffee with skim milk (6)
Lunch = Tuna Sandwich (7)
Snack = Grapes, Banana, Sushi, Latte (14)
Dinner = Ravioli (15)
Total = 42
Exercise = 90 minutes of Yoga
How many glasses of water I drank = 8
Activity Points Earned for the Day = 5
Activity Points Earned This Week = 21
Remaining points from my 49 Points Allowance = 0
Alcohol Consumption = none
I really liked this when I saw it.
I've made an effort to be in the moment this past week, and this kinda say's it all!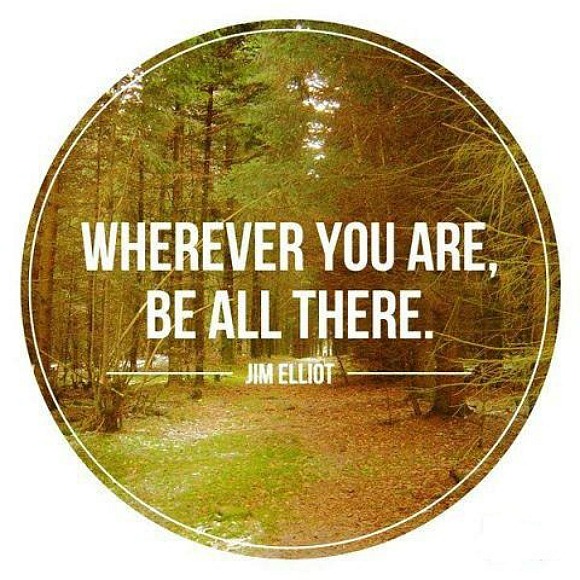 "love the life you live, live the life you love"