I just had the craziest 36 hours ever!! Okay, maybe not EVER, but it was pretty crazy. It's Sunday night and it's 9:00 pm, and Amiyah and Malik just went home. They got here at 9:00 am on Saturday.
Here's what we did on Saturday……..
1. Went out to breakfast
2. Walked the dogs
3. Played in the sprinklers in the backyard
4. Packed a cooler and went to the neighborhood swimming pool
5. Played in the garage with the garage door open during a thunderstorm
6. Watched TWO movies
7. Built a pillow/blanket fort in the living room
8. Grilled out hot dogs after the storm
9. Basketball in the driveway and Sidewalk Chalk
10. Got ready for bed and watched a movie in bed at 9:30
11. Died
Here's what we did on Sunday……
1. Slept IN!!!
2. Cooked Breakfast
3. Walked the dog
4. Played Jenga and Checkers
5. Went Bowling
6. Came home for lunch
7. Went to visit Great Grandma and Grandpa……(we drove 25 minutes to her house basically so Mike and I could take a 20 minute nap!!)
8. Came home and played in the sprinklers in the backyard.
9. Played XBOX
10. Cooked dinner
11. Gave baths….it was now 8:30!
When their parents came to pick them up, Amiyah cried like crazy because she DIDN'T WANT TO GO HOME!!! It was dramatic and ridiculous and I LOVED it!!
These two are seriously awesome. There wasn't one argument, they were perfectly behaved at the restaurant, they did a great job of taking turns and sharing, and I had a great time! They're just super BUSY!!
I bought lots of fruit for snacking on. They are pretty healthy eaters, so I didn't have junk food around, but they like to eat often, so I had un-pictured snacks over the weekend, but it was mostly Skinny Popcorn and fruit. I took pictures of my meals though. Actually, at one lunch, I couldn't find my phone, so I did miss one meal picture. Kids!!
Saturday afternoon, I set up a snack buffet in the kitchen, and told them as long as they kept their snacking in the kitchen, they could help themselves. They thought that was pretty cool. Two different popcorns, fruit and some Cheerios…..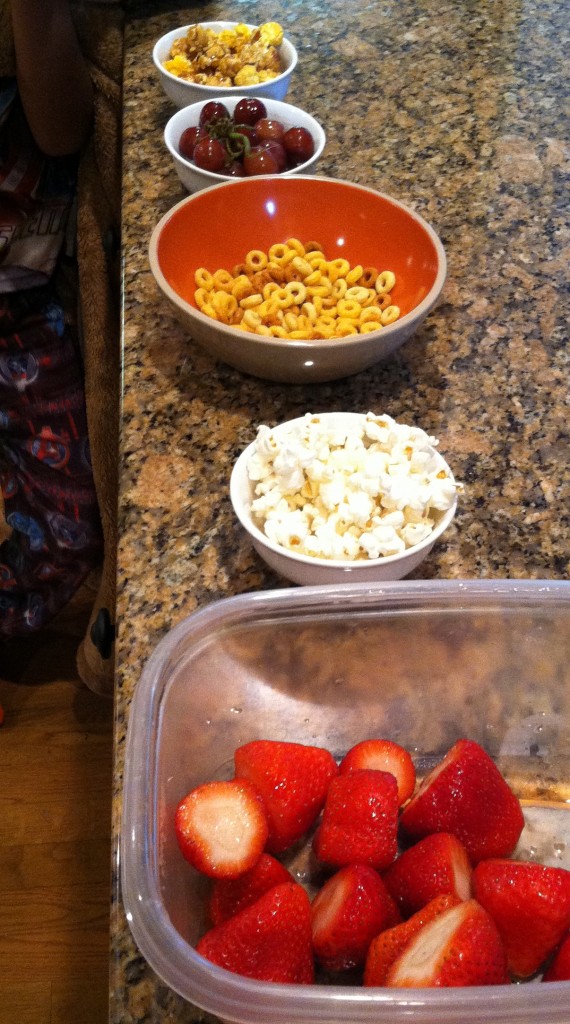 I plan to be pretty strict for the rest of the week. We have a lot planned, so it's going to be tough!
Here are a few of my favorite pictures from our weekend.
One of several dog walks……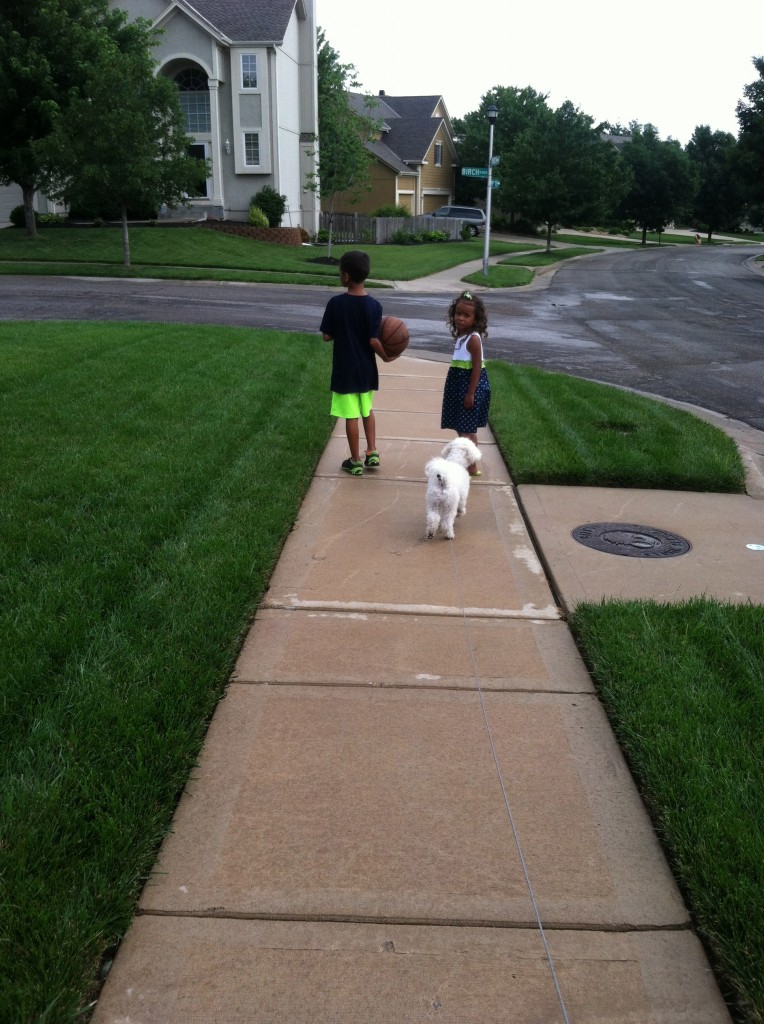 Waiting patiently for our Chocolate Chip pancakes……

Snack time at the pool…..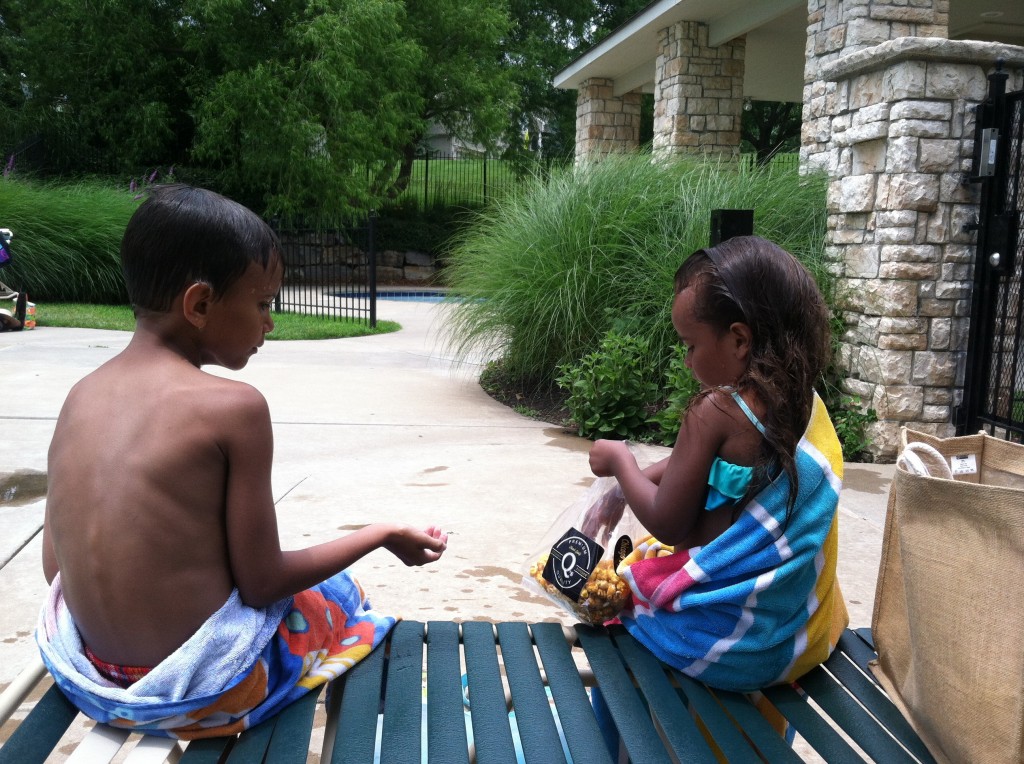 Bubble blowing from the garage……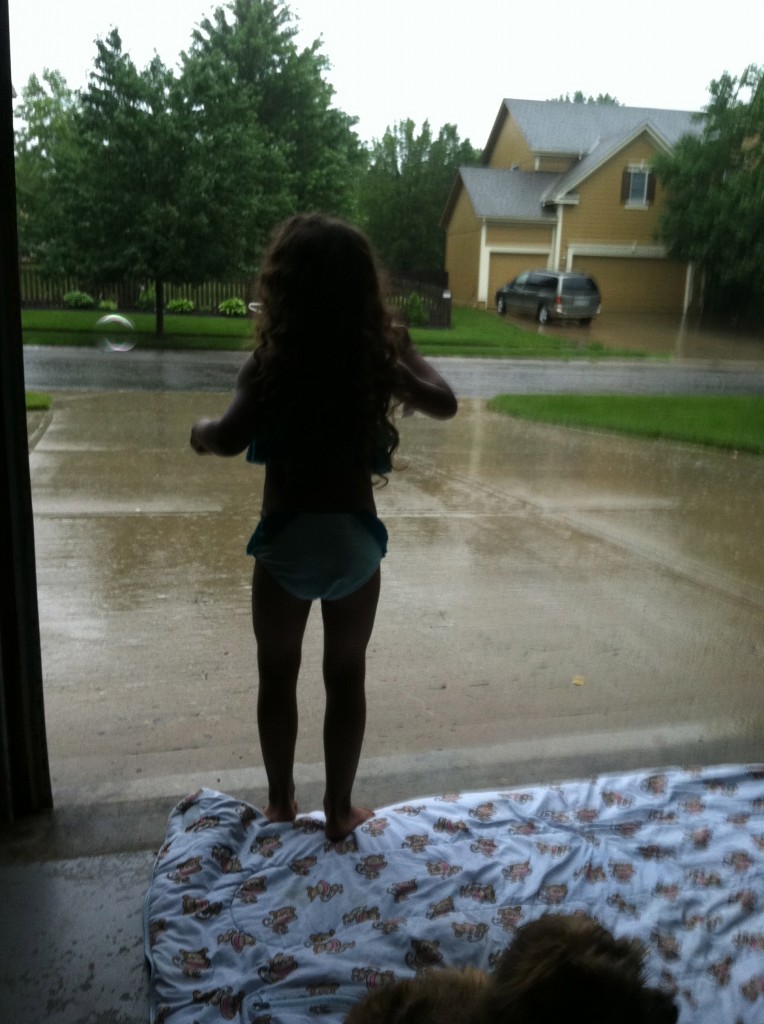 This kid is AWESOME at Jenga!!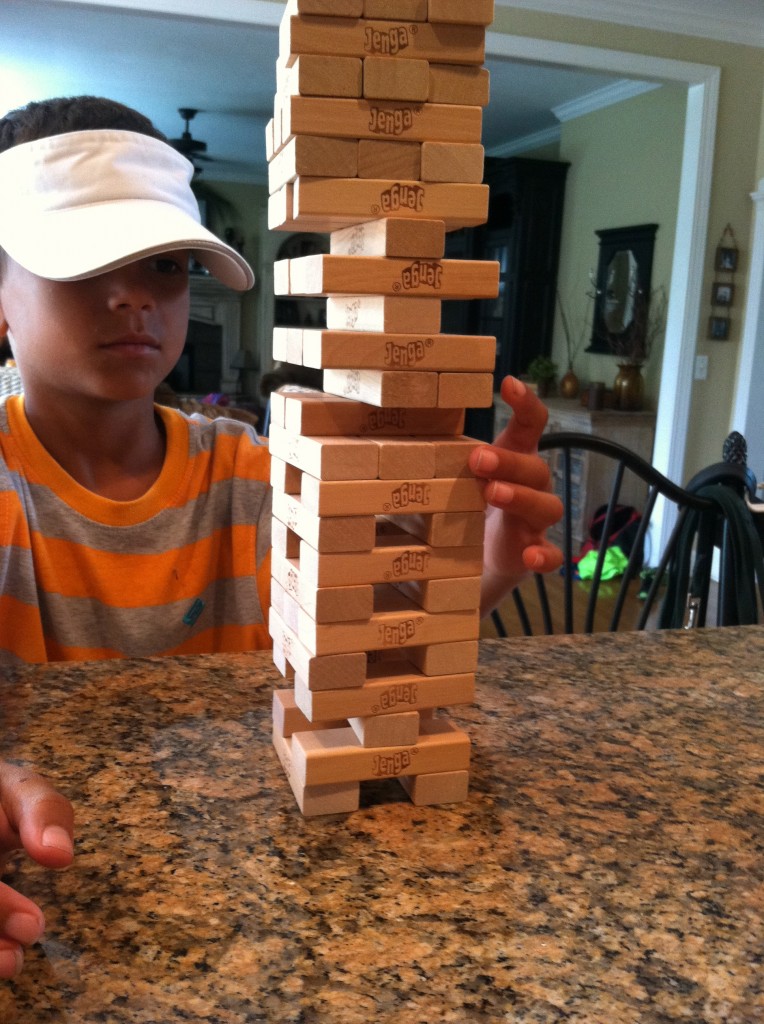 Not too shabby at Bowling either!!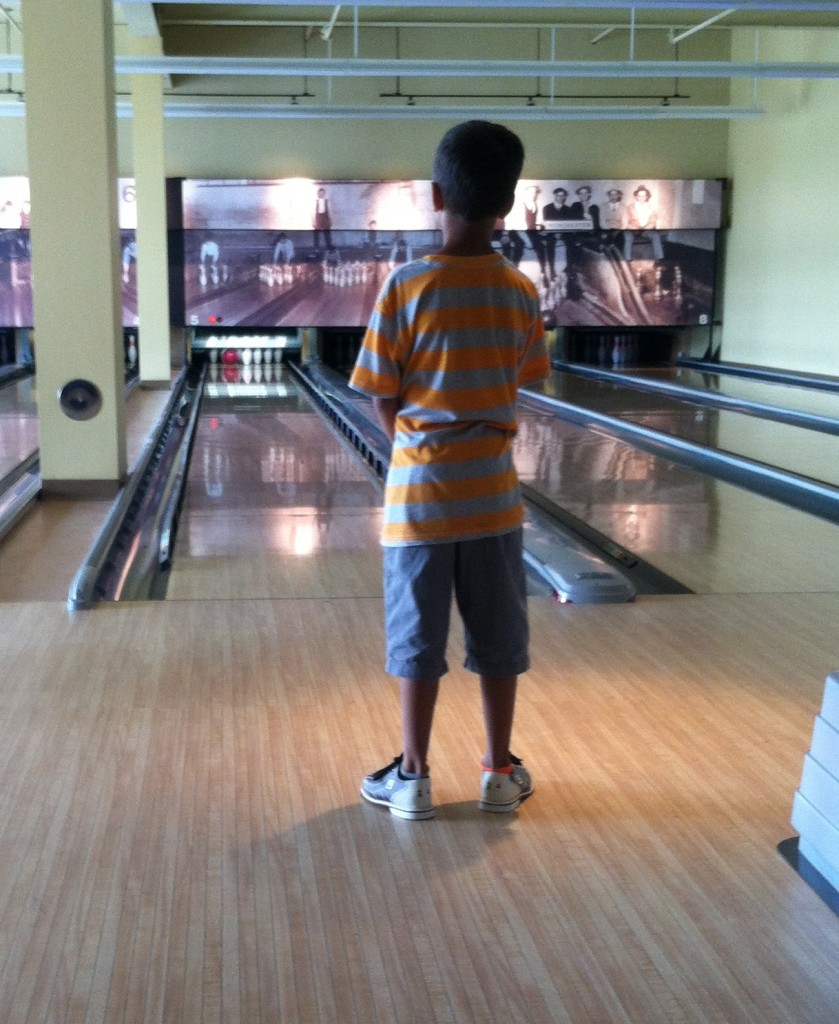 And just acting plain crazy!!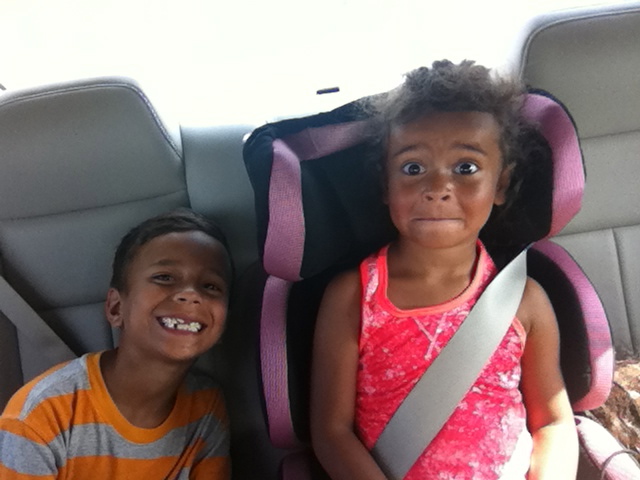 Here are my meals for the Weekend……The totals only include my meals. I stink at tracking when I am out of my routine!
Saturday
Breakfast
Egg White Omelet with Bacon and Avocado's
1/2 of the Potatoes, only a little of the sour cream
(I passed on the English Muffin)
10 PPV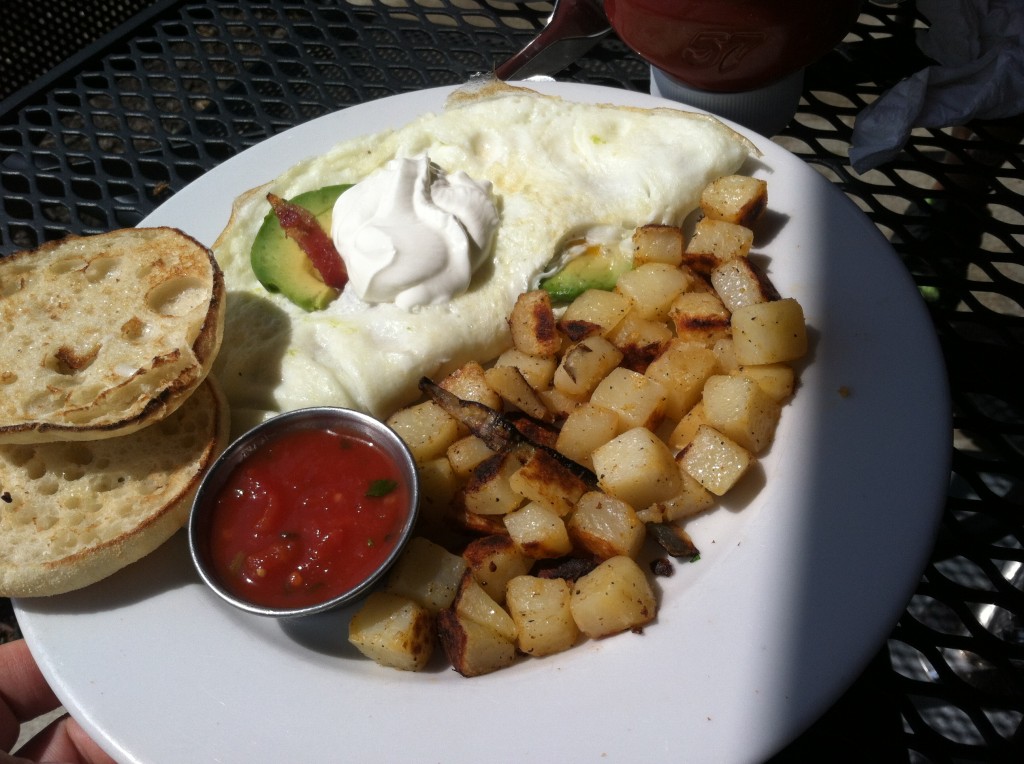 Lunch
Chicken, Beans and Rice in a Tortilla
9 PPV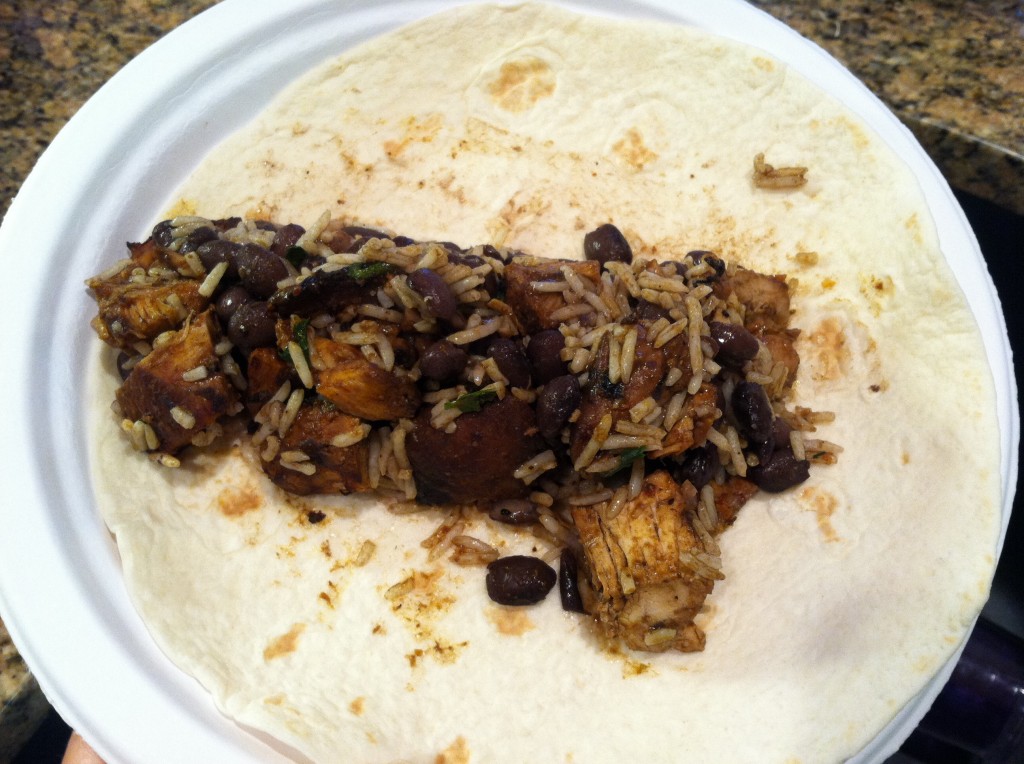 Dinner
Chicken Sausage, Sauerkraut, Dijon Mustard
Baked Sweet Potato
9 PPV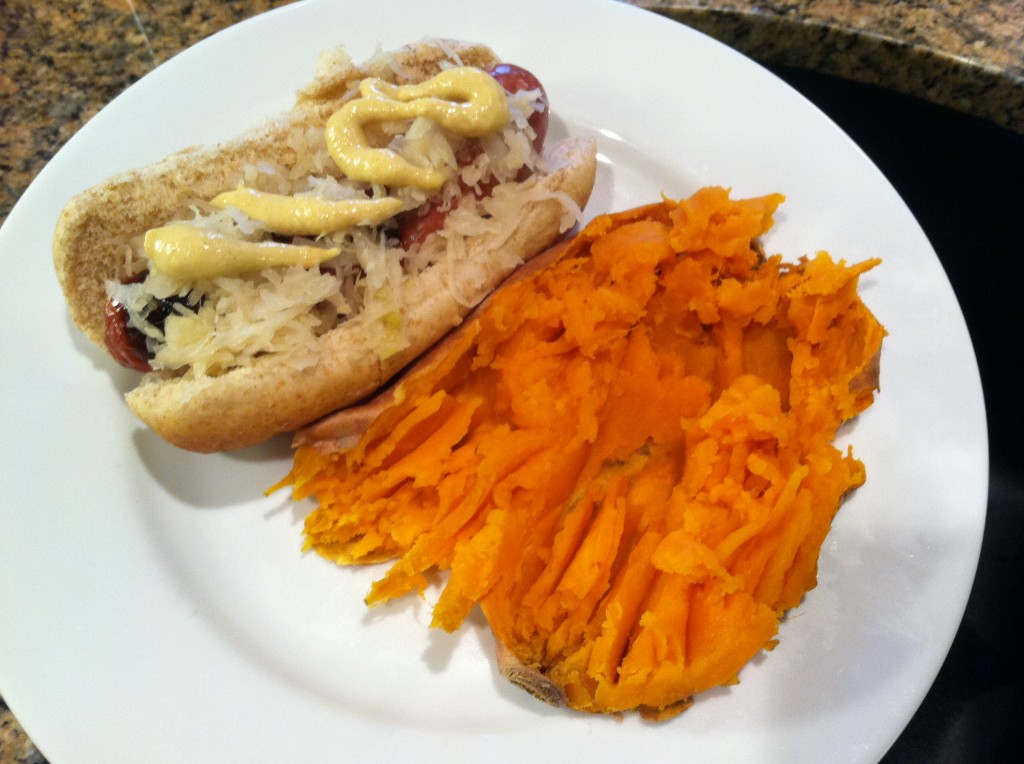 Saturday Total = 28 points
Sunday
Breakfast
Bacon, Toast with honey
Egg Whites with Cheese, Potatoes and Onions and Salsa
10 PPV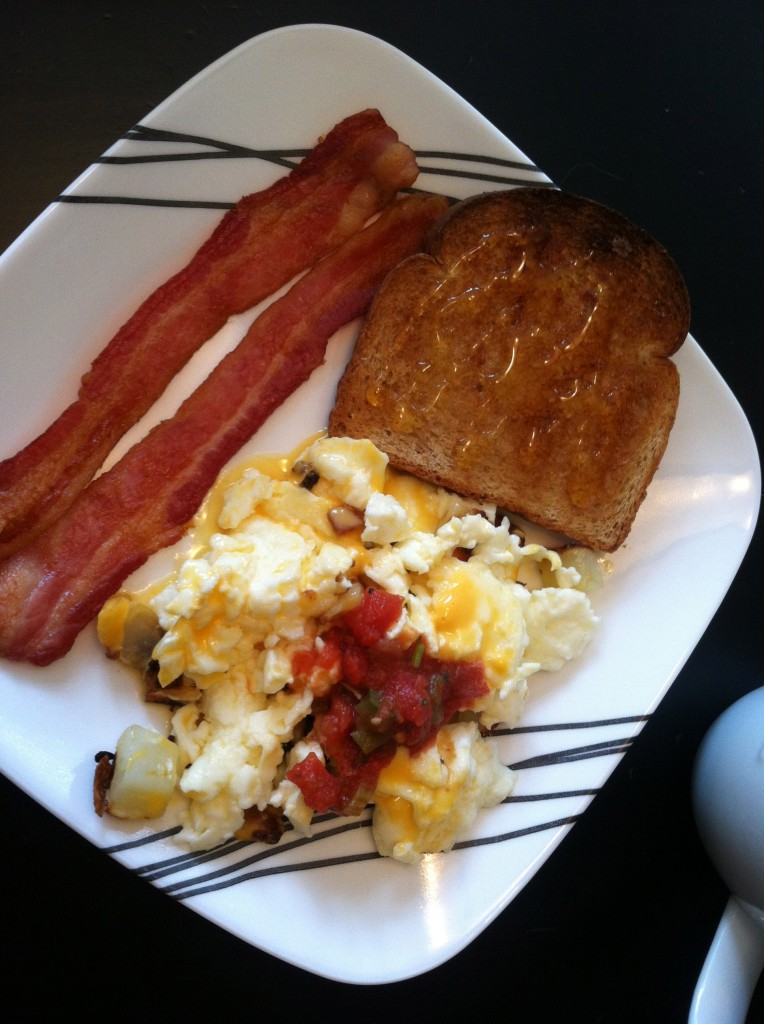 Lunch
Un-Pictured Bowl of Chicken, Black Beans and Rice
7 PPV
Dinner
Chicken Meatballs, Spaghetti, Caesar Salad, Garlic Bread
15 PPV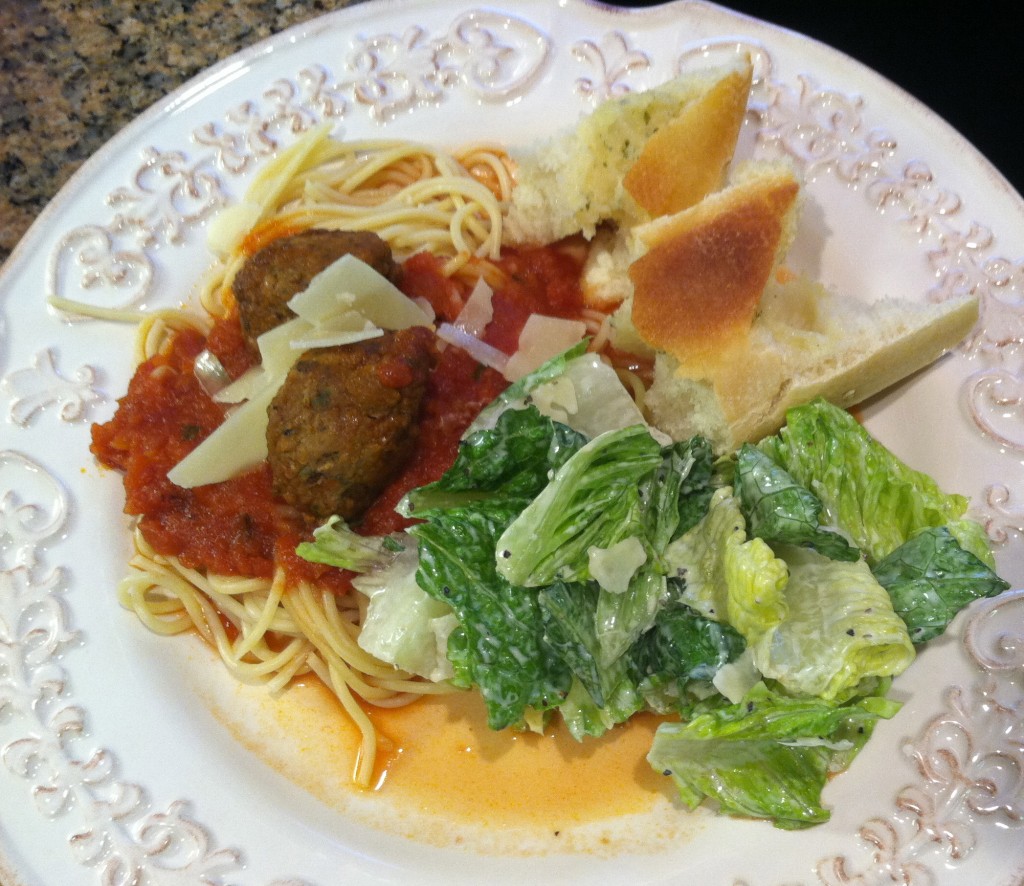 Sunday Total = 32 Points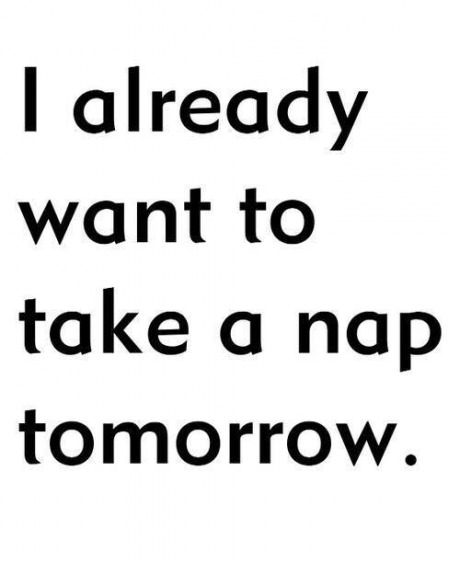 "love the life you live, live the life you love"