Well. I've done it. I've done EXACTLY what you are NOT supposed to do as a Weight Watcher member.
I had one bad day, and then I found myself saying "Screw it!" for the rest of my WW week.
We talk about this in meetings. We talk about having one bad day, or even one bad meal, or maybe two bad days, but then getting right back on track and not letting it ruin your entire week. However, many of us will admit, as wrong as it is, occasionally we have a bad day where we eat more than we should, and we let it ruin the rest of our week, telling ourselves that we will start over on our weigh in day.
I didn't write down anything I ate on Wednesday OR Thursday. I took a couple of pictures of foods that I ate, but I have no idea why. I didn't take one picture of the food that I knew that I shouldn't be eating in order for me to lose weight this week. Now THAT'S denial in its true form! I was just pretending like it wasn't happening. If I didn't take pictures, it didn't happen, and I didn't have to tell you what I ate. Right? Nope.
I had trigger foods in my house that were leftover from Father's Day, and instead of throwing them out or giving them away, I ate them. Yesterday I vowed to drink a ton of water and focus on fruits and veggies, but I STILL ate things that I shouldn't have eaten.
Sunday morning my back went out and I haven't exercised since. Basically, I had a real SUCKY Weight Watcher's week.
I got up this morning, and refreshed my brain. I reminded myself that I am a healthy person, living a healthy life, and I made mistakes this past week that I need to forgive myself for and move forward.
Step One in moving forward?
My friend Rebecca, the one that keeps me signing up for 5K's, convinced me to sign up for our first 10K! It's July 4th, so I've got some running to do!
Step Two in moving forward?
I'm trying a new Yoga class in the morning, so hopefully my back is feeling stronger than it is feeling while I am sitting here typing this??
Step Three in moving forward?
No Trigger Food's in the house this week!! I know that works for me.
I hope you ALL have a Happy and Healthy Weekend!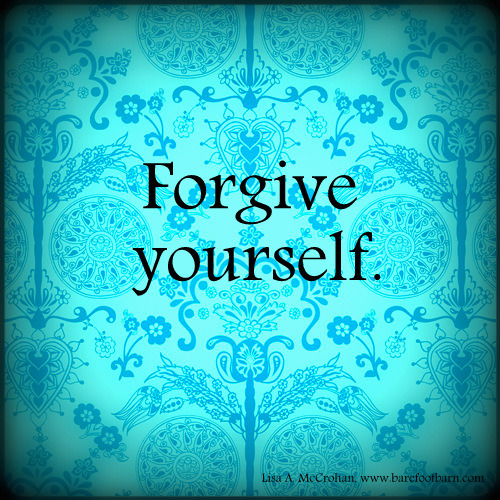 "love the life you live, live the life you love"