Yesterday was the first day back to a Yoga class after tweaking my back just a tad on Father's Day. It wasn't that big of a deal, but it was just enough that I was trying not to make it worse. This was an awesome Yoga class. I can not believe how different Yoga class from Yoga class can be and how different all of the instructor's are! I am loving the variety! A friend of mine suggested we buy this Groupon and try out this Yoga location. We still really like the other location and will continue to go there too, but now we'll have two classes a week to attend with a nice variety. Yesterday's class was all about stretching, and we stretched like crazy for 75 minutes!
Looking to change up your workout routine? Look for a Groupon and try something NEW!
Here are the day's eats….
Breakfast
Egg White, Cheese and Smashed Avocado
Open Faced Sandwich
7 PPV
Un-pictured Coffee with Frothy Skim Milk
1 PPV
My Assembly…..I cook my egg whites, (a baby amount of yolk did creep into my egg's, so they are a tad yellow) then divide them into four equal parts. I tear one piece of 2% Cheese into pieces and divide it evenly on the egg whites.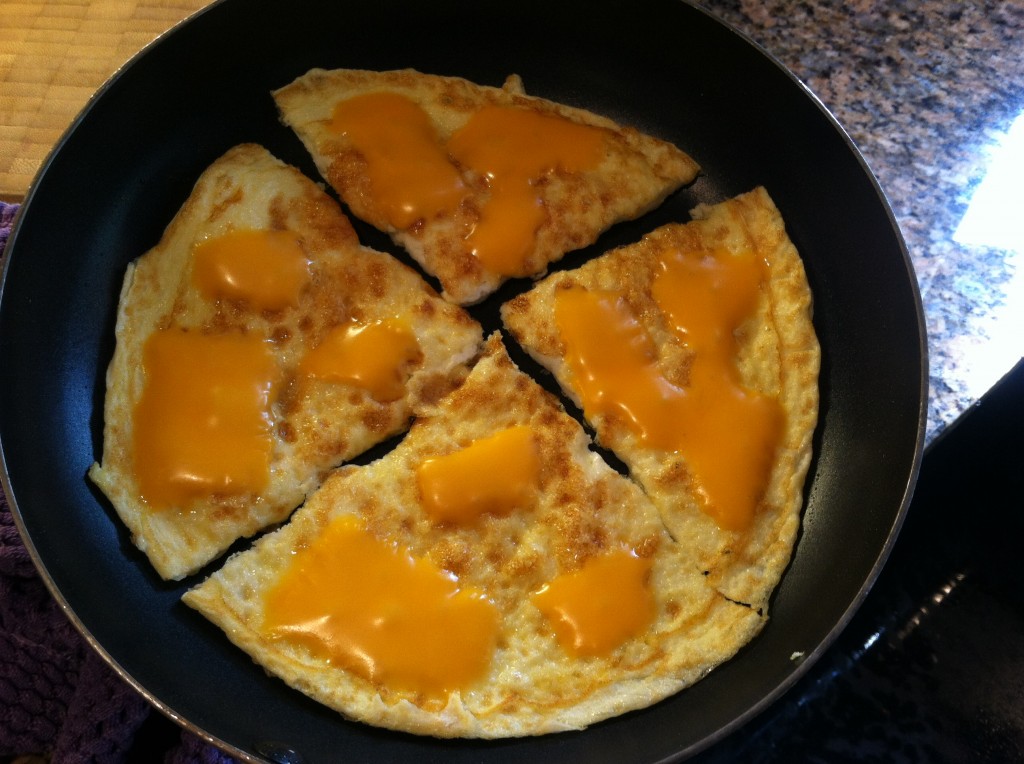 Then I stack them up on top of a toasted Light English Muffin and spread my 1/4 Smashed Avocado with Lime Juice and Sea Salt on top!

Lunch with a friend…
Grilled Chicken Tender's, Carrots, Ranch, Salsa
5 PPV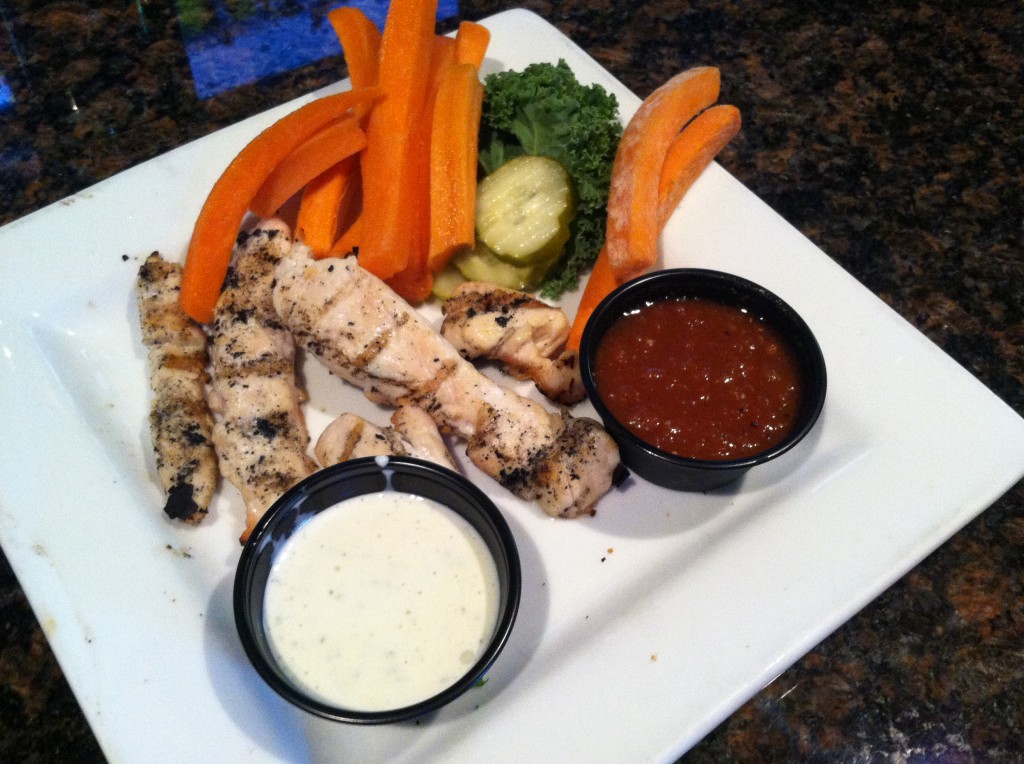 Snack
Cherries
0 PPV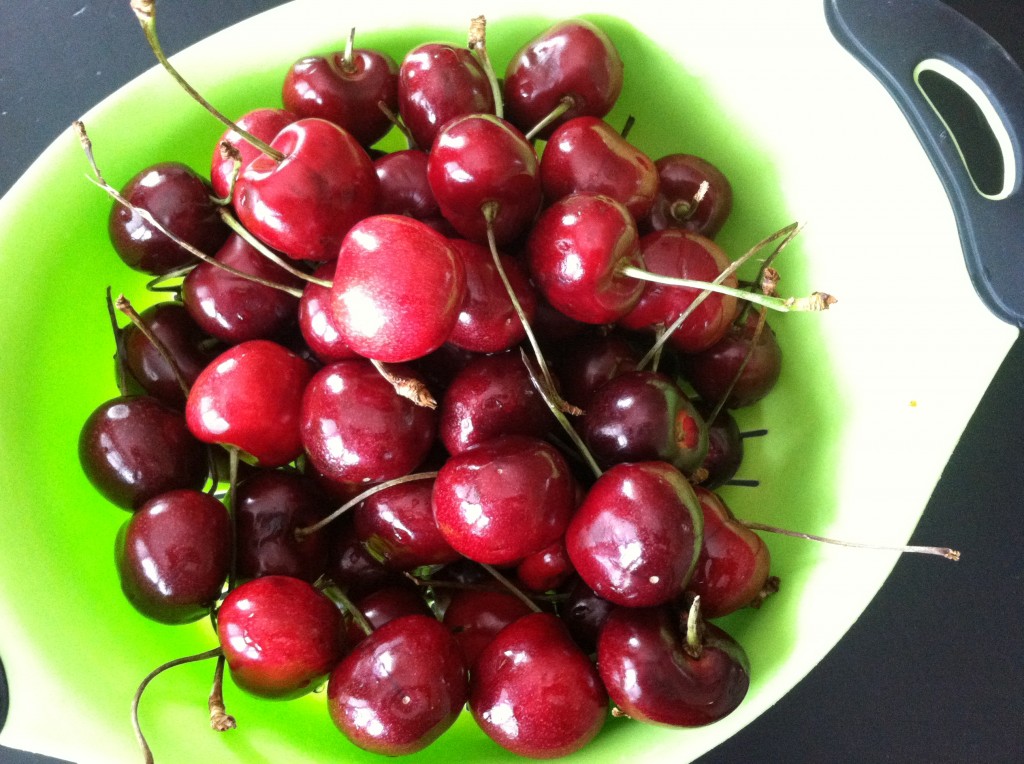 Snack
Un-Pictured Baked Tostito Chips with 2% Cheddar Cheese
5 PPV
Dinner
Turkey Burgers and Sweet Potato Fries
3 oz. Burger on Light Bun with Caramelized Red Onions
2 T. Ketchup
10 PPV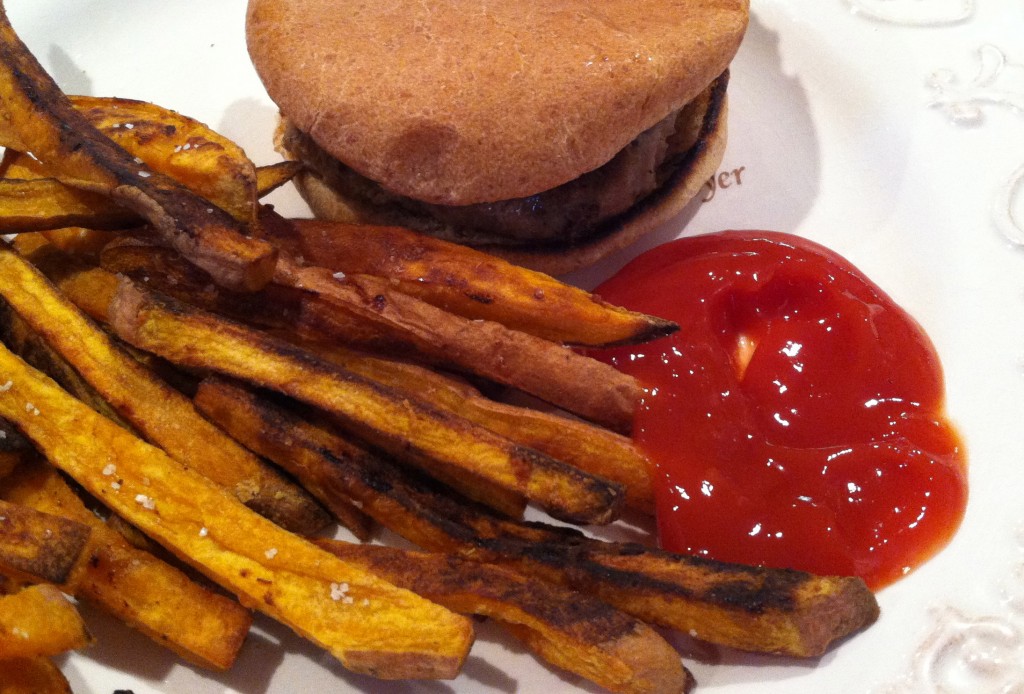 Weight Watcher's Points Plus
I can eat 26 PPV a day.
I can earn Activity Points by doing exercise, and eat them if I choose.
I have an allowance of 49 extra points that I can dip into throughout the week if I choose.
I should drink a minimum of 6 (8 oz) glasses of water each day.
My Weight Watcher Week Begins on Friday's
Breakfast = Open Faced Egg Sandwich, Coffee with Skim Milk (8)
Lunch = Chicken Tenders, Veggies (5)
Snack = Chips and Cheese, Cherries (5)
Dinner = Burger and Fries (10)
Total = 28
Exercise = 75 Minute Yoga Class, Walked the Dog One Mile
How many glasses of water I drank = 8
Activity Points Earned for the Day = 4
Activity Points Earned This Week = 23
Remaining points from my 49 Points Allowance = 26
Alcohol Consumption = None
I love this……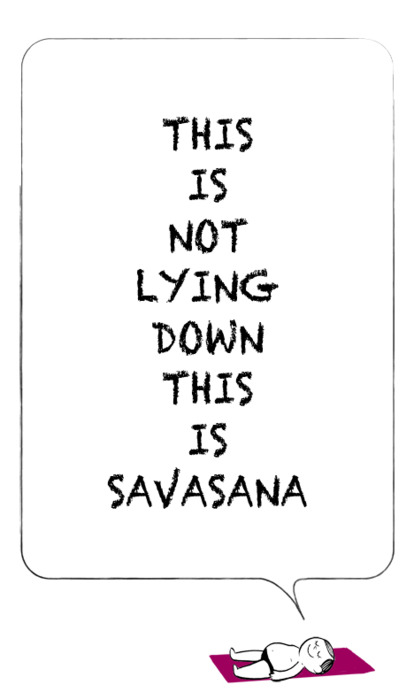 "love the life you live, live the life you love"