It really was a great Weight Watcher's Week! I got in a lot of activity, I ate a lot of fruits and veggies. I had a good attitude, and I successfully faced a few challenges along the way.
I made a couple of new recipes too! Peaches and Creme Oatmeal, and Eggplant Parmesan!
I pumped up the tires on my bike and got in a ride. More of that to come for sure!!
I was going to a Happy Hour last night, and I was trying to "Fill Up" before I went by eating a few things at home and drinking lots of water. The good part here is that I didn't eat ONE bite of food at the Happy Hour, but then I came home and ate dinner, after already filling up on the snack's that I had before I went! I was really active this week, so I had room for a few extra points to consume. But, I ate way too much before I went simply trying to prepare myself to not eat there and I probably would have been fine NOT eating dinner when I came home. OR…. I could have just eaten dinner before I went. All in all, I had a successful week, and learned a few more things along the way.
Breakfast
Coffee with Frothy Skim Milk
1 PPV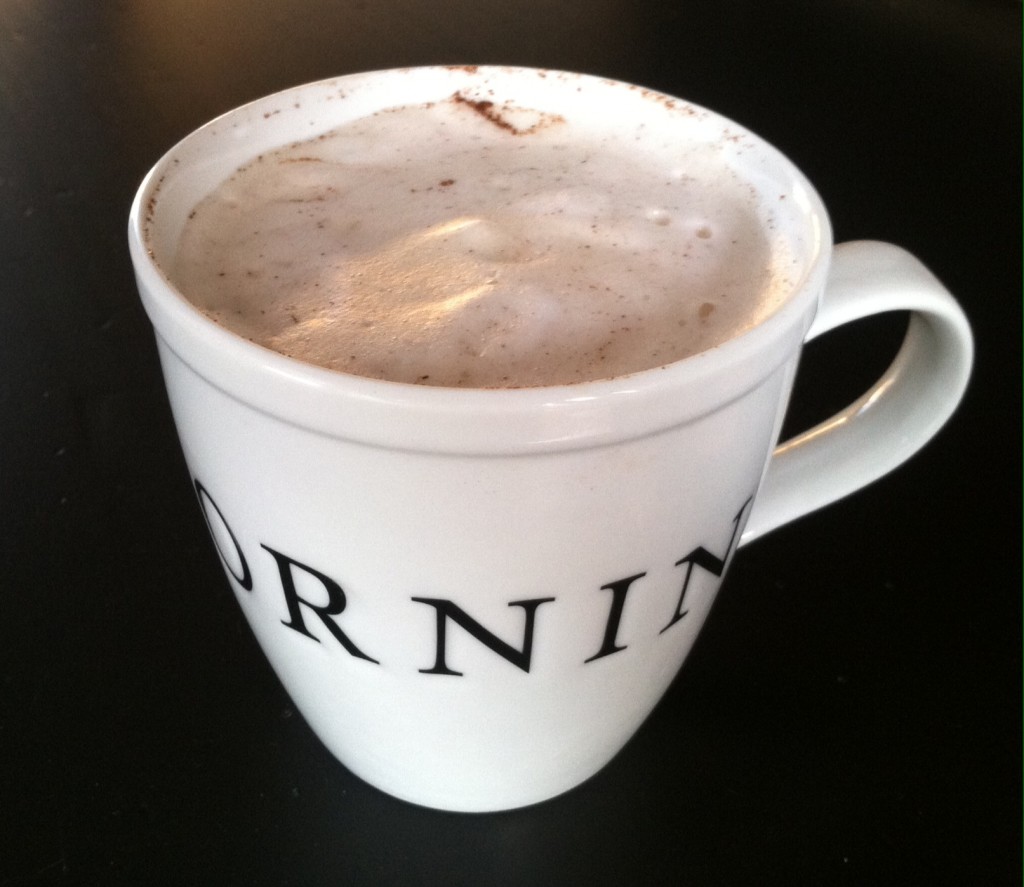 Chocolate Peanut Butter Banana Pancake
5 PPV
Ingredients
1/4 Dry Oats
3 Egg Whites
1/2 Ripe Banana, mashed
1 tsp Cocoa Powder
2 T. PB2 Powder, Chocolate Flavor
1/4 tsp Vanilla Extract
1 Packet Truvia (optional)
Toppings
1/2 Banana, Sliced
1 T. Better n' Peanut Butter (Or nut butter of your choice!)
Directions
Add all ingredients to a blender. Pulse just a few times (or combiner really well with a whisk in a bowl).
Heat a nonstick skillet over medium low heat. Spray with nonstick cooking spray. Pour batter onto heated skillet and cook for about 3 minutes. I have a very large spatula (this pancake is 6-7 inches in diameter!!) that made this easy to flip. I think blending the batter made it all stick together well on the skillet! Cook for about an additional 2 minutes.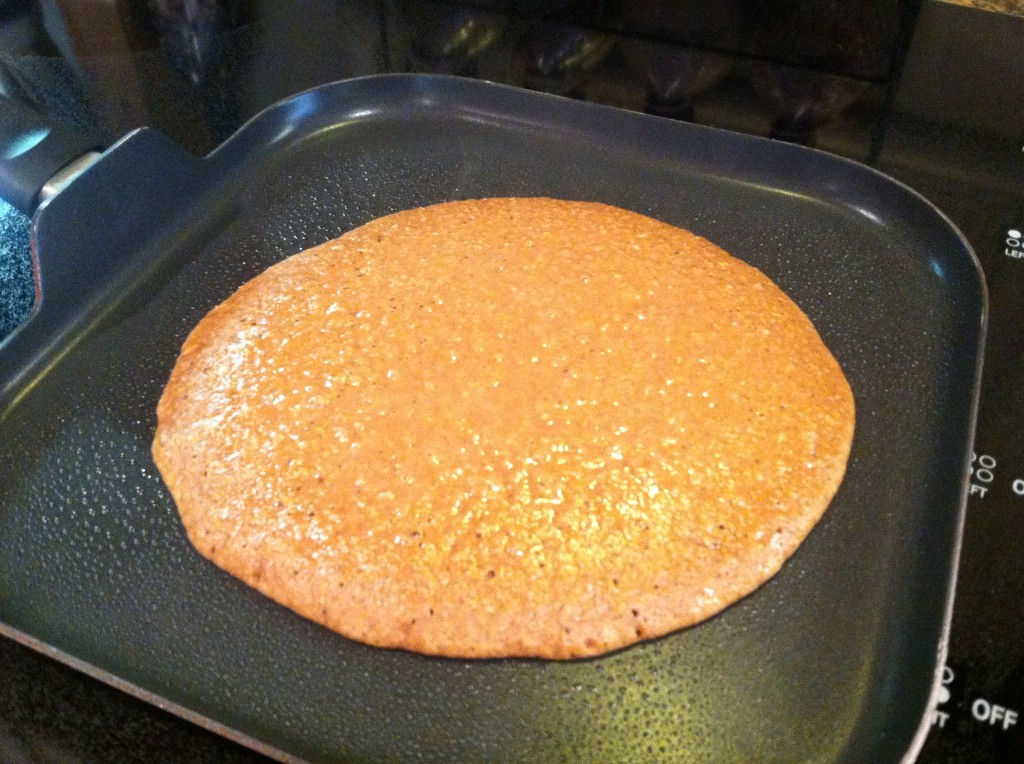 Top with Better n' Peanut Butter and remaining 1/2 of Banana!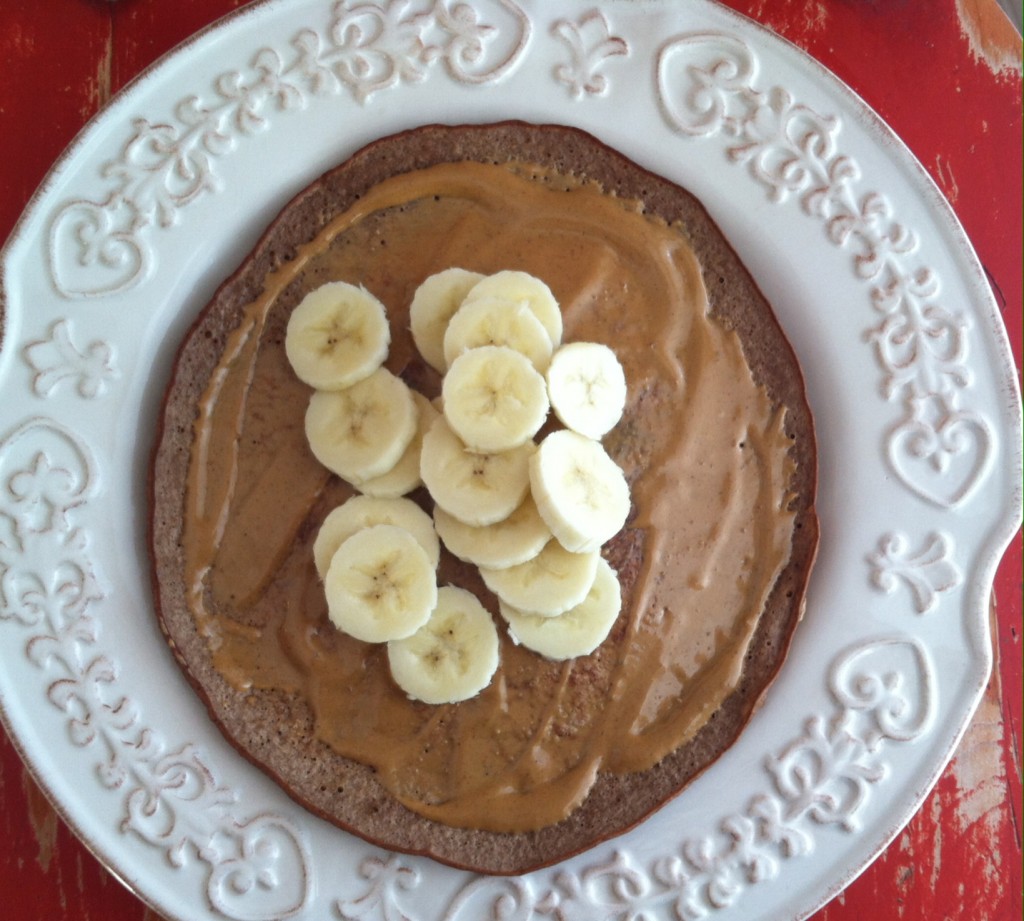 Lunch
Salad Bar
Mixed Greens, Lots of veggies, Beans, Chicken
6 PPV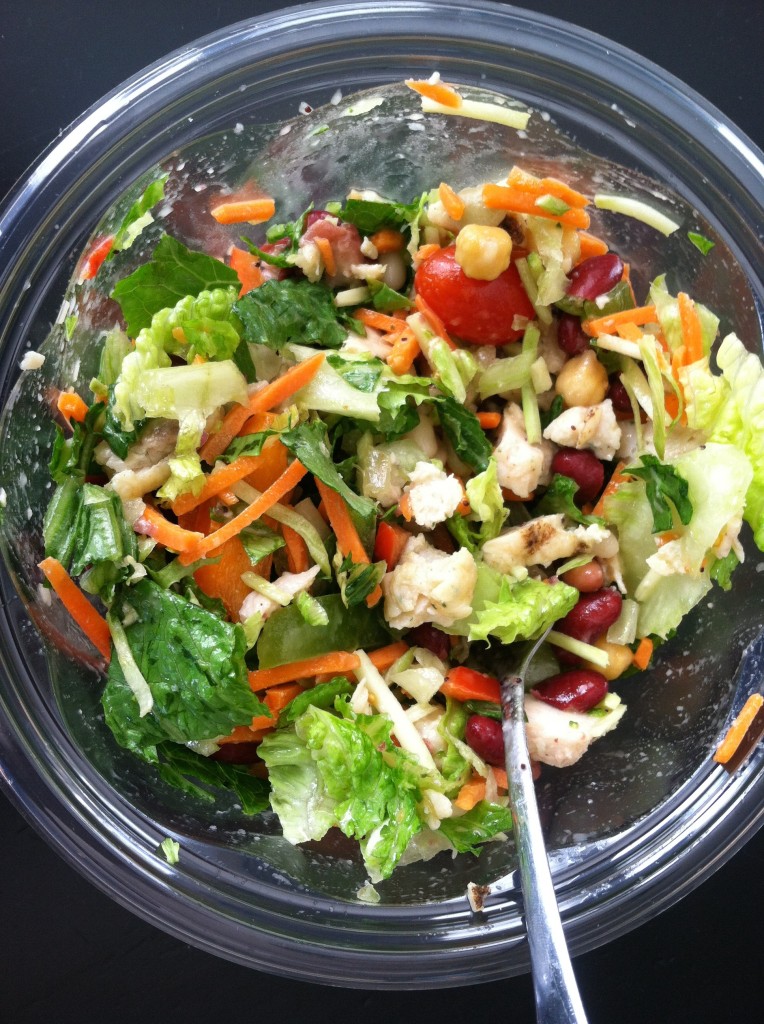 Snack's
One Pack of Almond's + a few more
6 PPV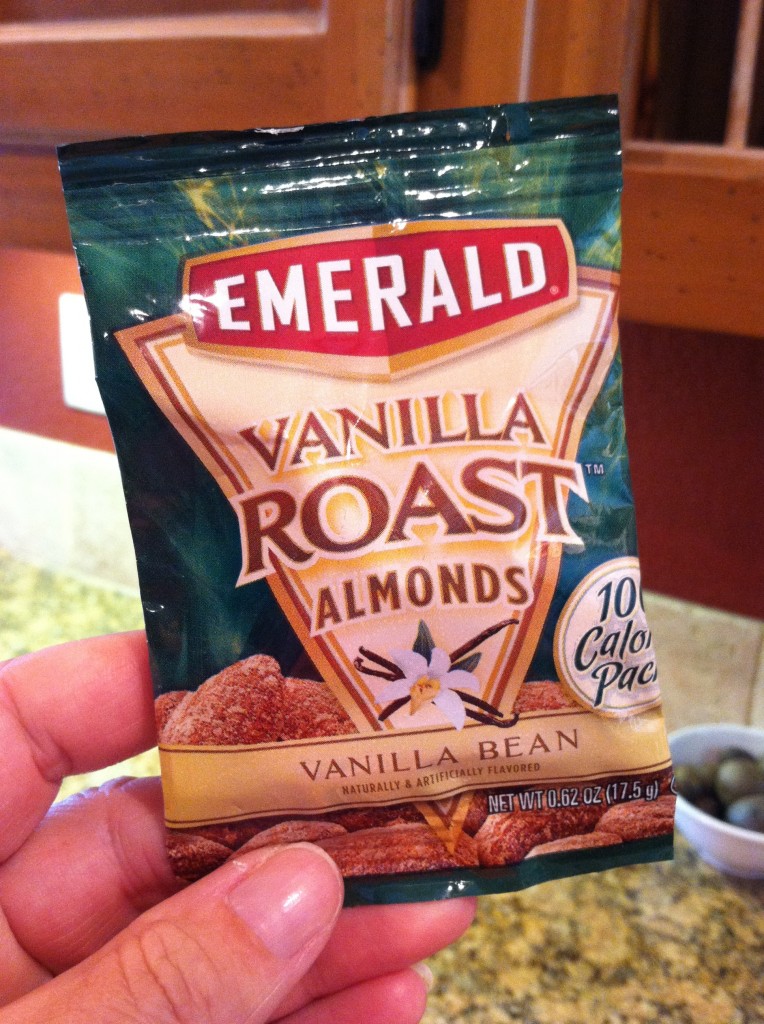 Egg Whites, Purple and Sweet Potatoes, Salsa
3 PPV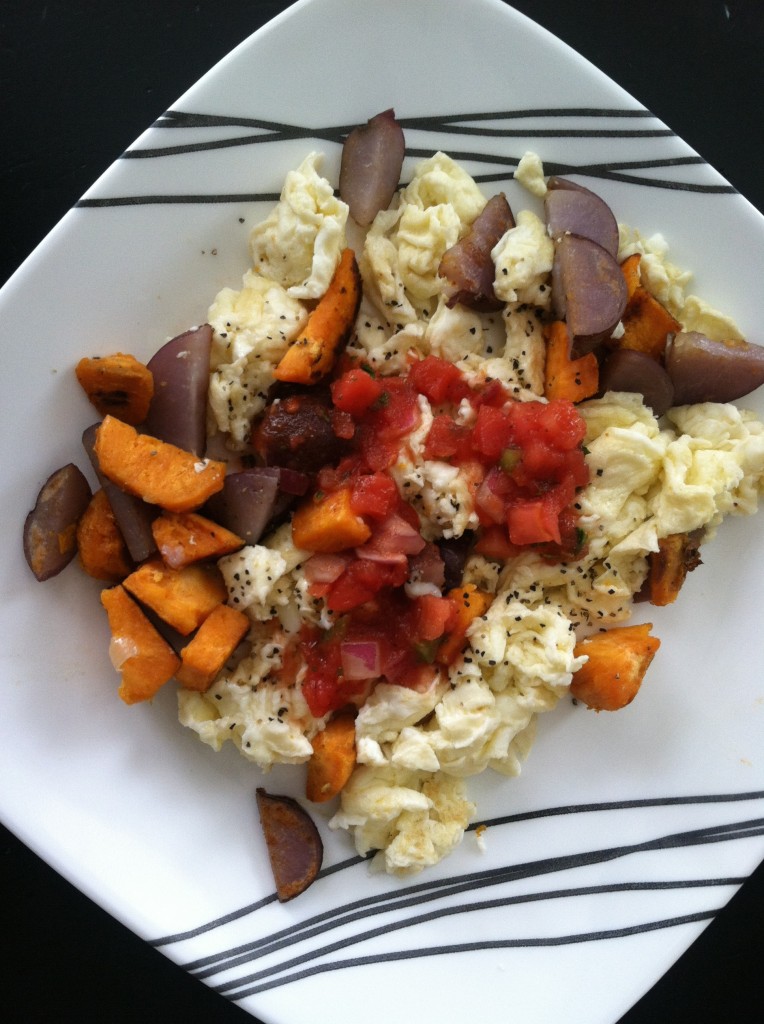 Popcorn
3 PPV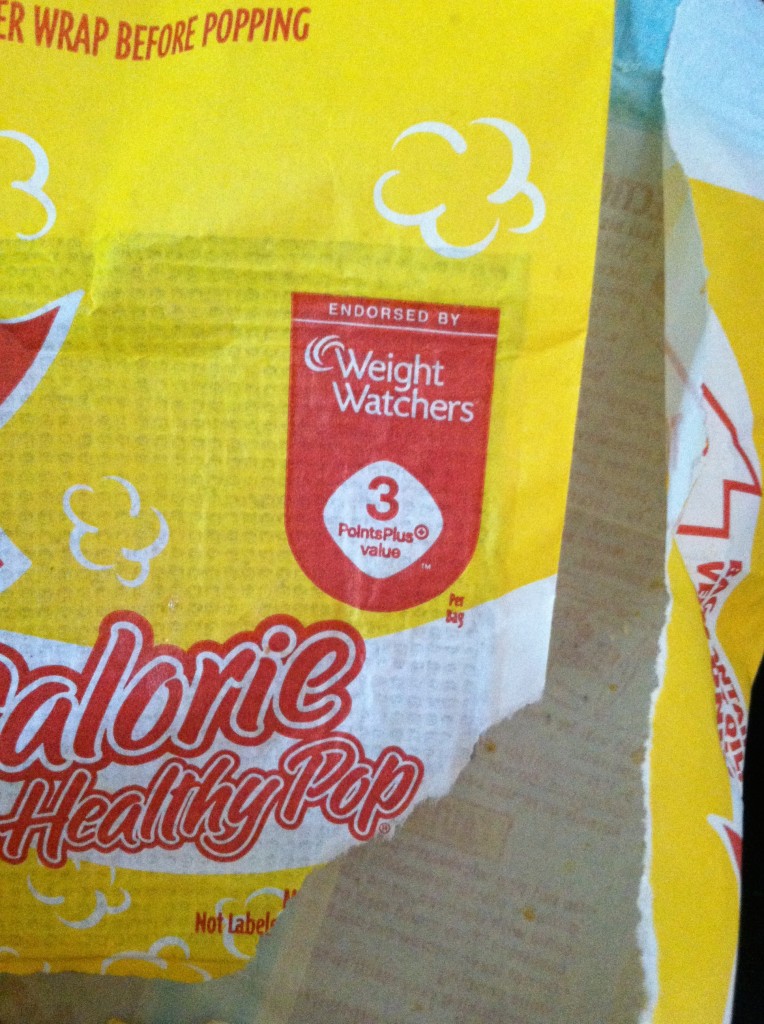 Dinner
One Serving of Chopped Salad
5 PPV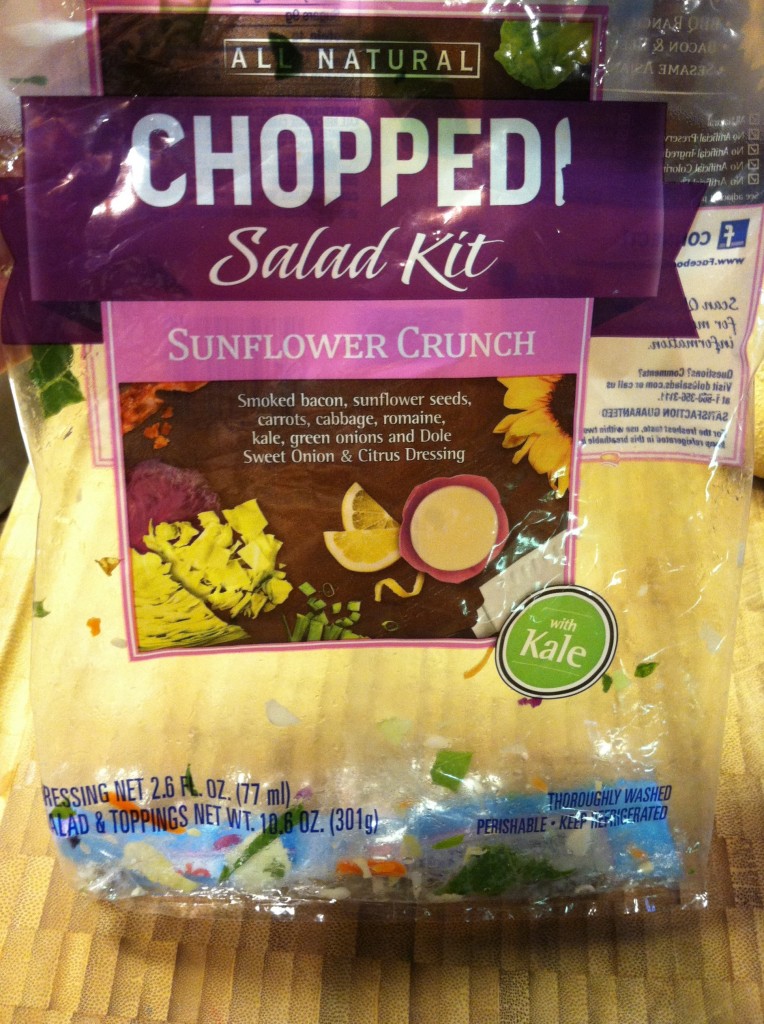 One Chicken Sausage, Grilled outside (SO GOOD!)
5 PPV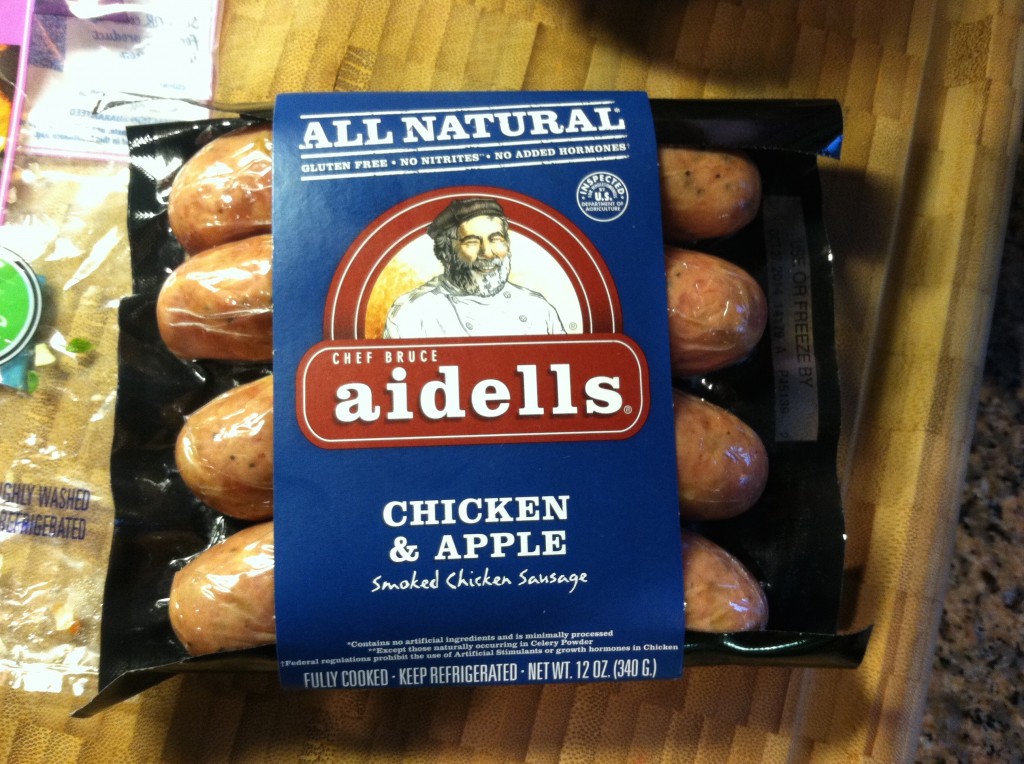 Served on an 80 calorie Wheat Bun
with Sauerkraut and mustard
Total Meal = 12 PPV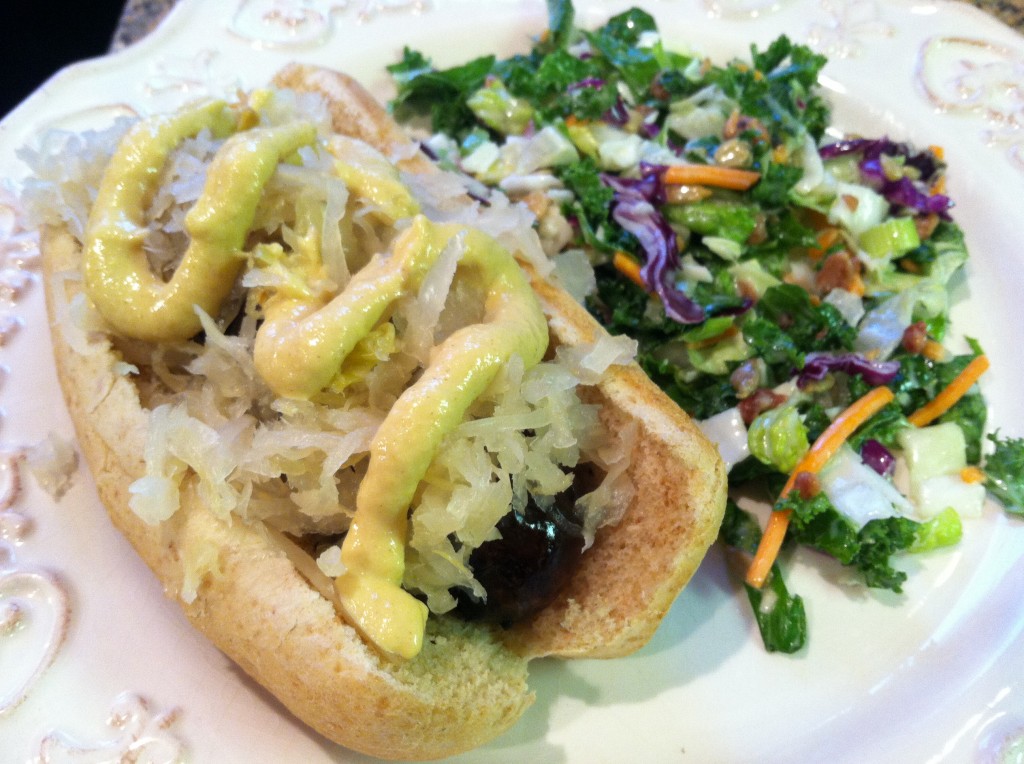 Weight Watcher's Points Plus
I can eat 26 PPV a day.
I can earn Activity Points by doing exercise, and eat them if I choose.
I have an allowance of 49 extra points that I can dip into throughout the week if I choose.
I should drink a minimum of 6 (8 oz) glasses of water each day.
My Weight Watcher Week Begins on Friday's
Breakfast = Chocolate Peanut Butter Banana Pancake, Coffee with skim milk (6)
Lunch = Salad Bar (6)
Snack = Popcorn (3) Almonds (6) Egg Whites, Potatoes, Salsa (3)
Dinner = Chicken Sausage on Bun with Salad (12)
Total = 36
Exercise = One Hour and 45 minutes of Yoga….30 Minute Core Class, 75 minute Vinyasa Flow Class
How many glasses of water I drank = 10
Activity Points Earned for the Day = 6
Activity Points Earned This Week = 35!! 🙂
Remaining points from my 49 Points Allowance = 13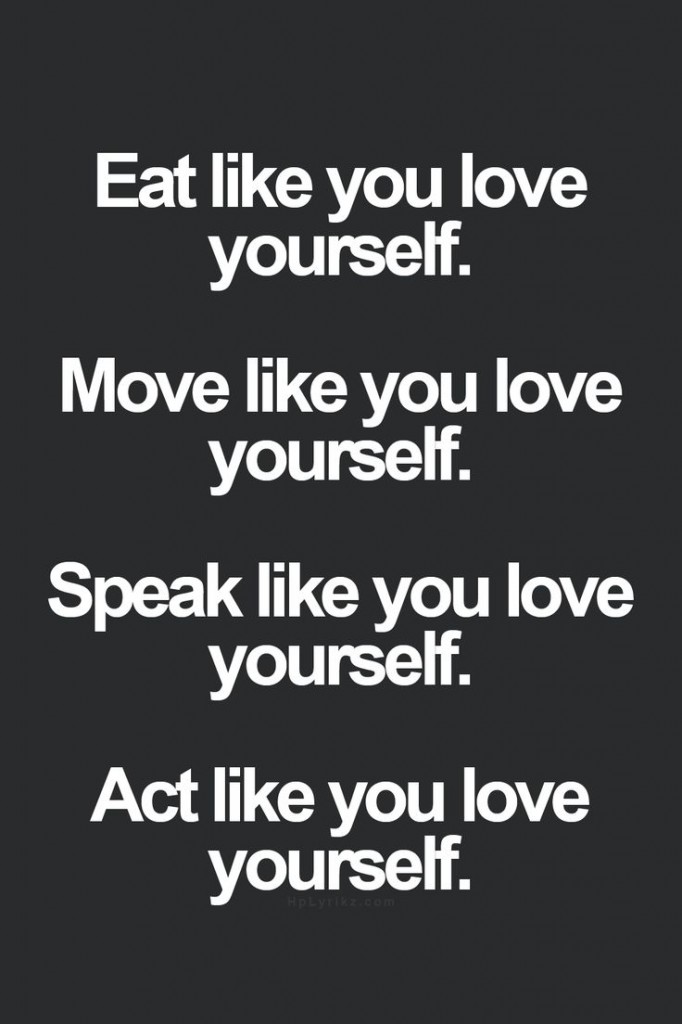 "love the life you live, live the life you love"