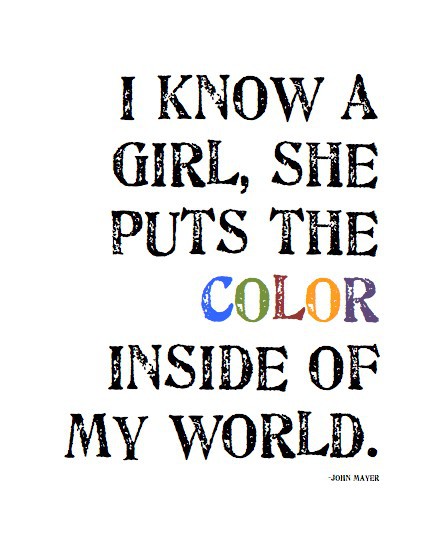 I'm leaving on a flight to Dallas this afternoon to go visit one of the coolest kid's in the whole world, my daughter Tess, for her birthday. If you're new to the blog, Tess works for Southwest Airlines, and mom and dad fly for FREE!! I don't know how I would have handled her moving so far away if we didn't have the chance to see each other as ofter as we do with the free flights! It really is a HUGE benefit!
I worked hard all week to get in a lot of whole foods, drink a lot of water, and exercise. I've been in the zone, and I'm mentally prepared to go out of town for the weekend. I've packed my walking clothes, and I'll only be gone two nights this visit.
I missed my long walk yesterday, but I did get Tucker outside for a sniff and stroll yesterday morning. This morning, I woke up at 6:00 am (which I never do) and headed out the door first thing for a 3 mile walk. I've already had lots of water, and I've had my breakfast.
Today's Breakfast
Trader Joe's Bread, Toasted
4 Egg Whites, 1/4 Smashed Avocado
Grapes
6 PPV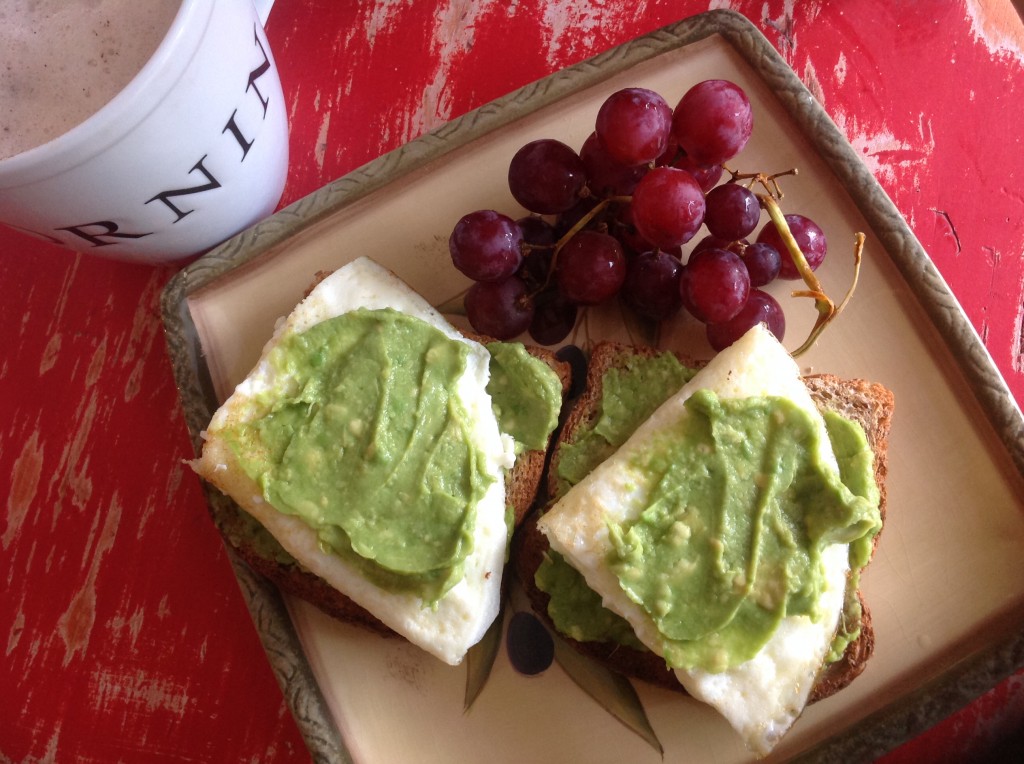 I'll take a couple of apples to the airport just in case my flight doesn't go as planned. When you fly free, you also are flying stand-by, and sometimes, things just don't go as planned.
Here are yesterday's eats!
Have a great weekend! I'll be back to the blog on Sunday!
Breakfast
Sweet Potato, Red Onion and Egg Whites Scramble
Orange
5 PPV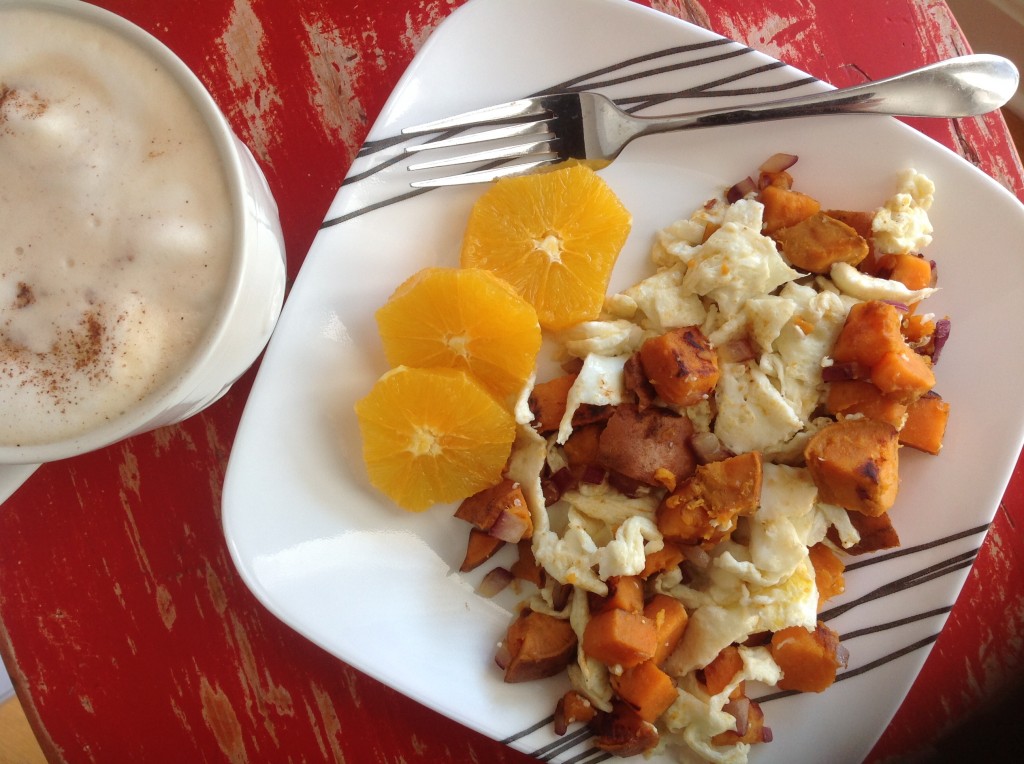 Lunch
Salad at the Food Truck and a Pulled Pork Taco, No Tortilla
12 PPV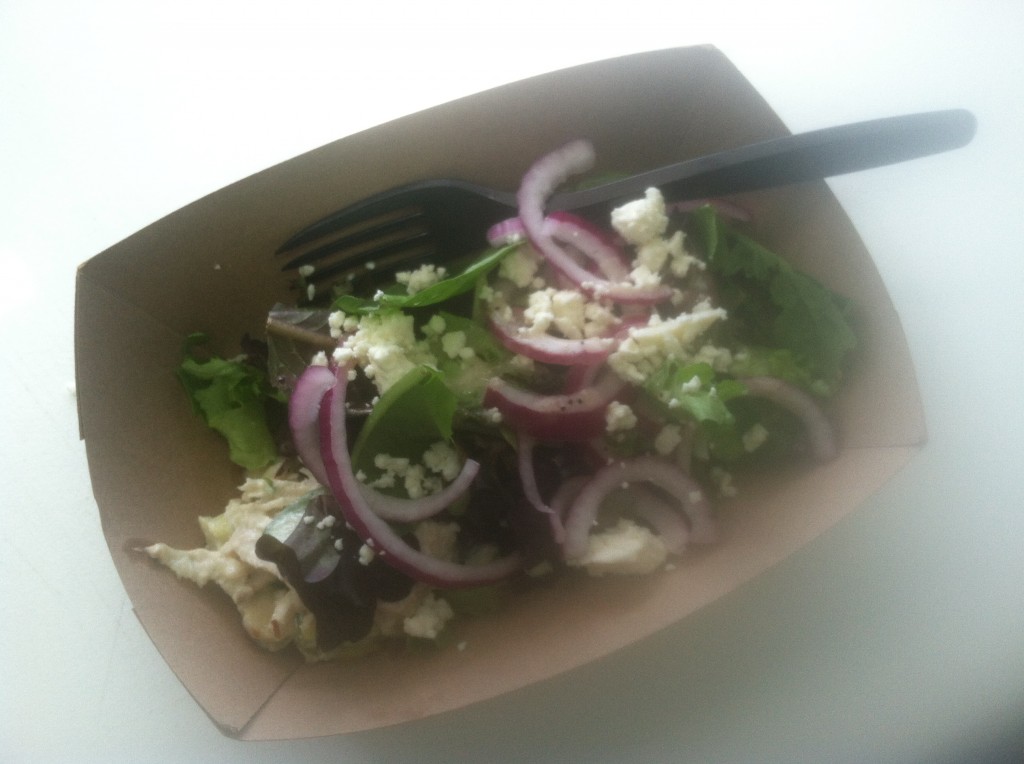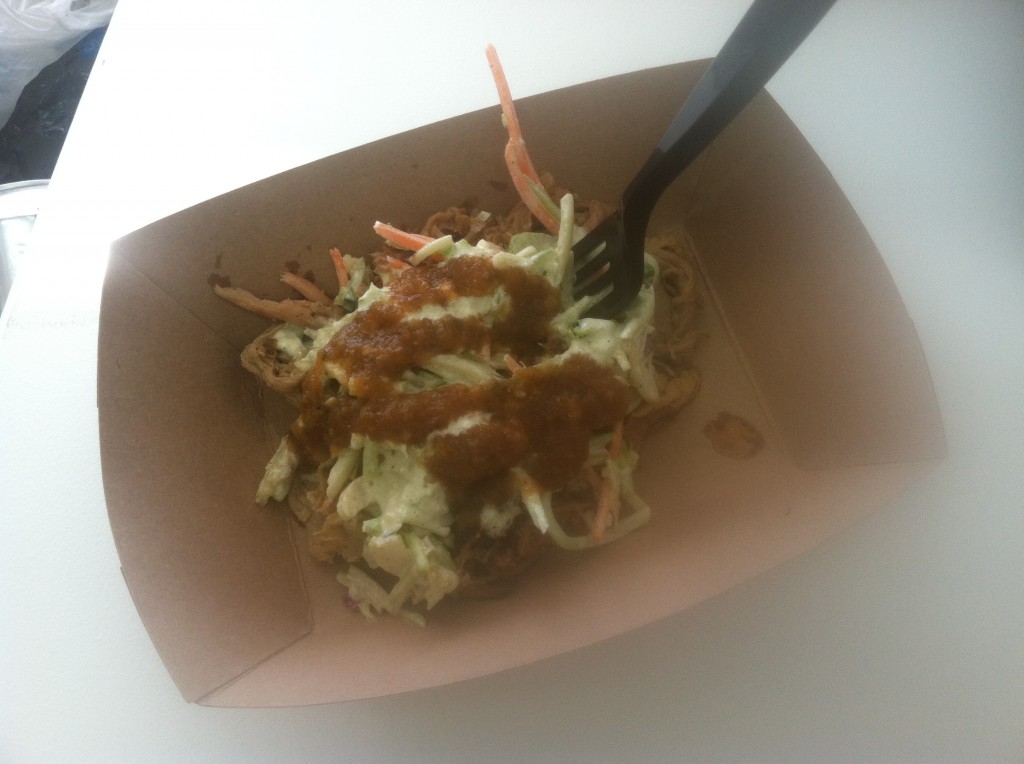 Dinner
Bacon Turkey Cheeseburger on Sandwich Thin, Salad
15 PPV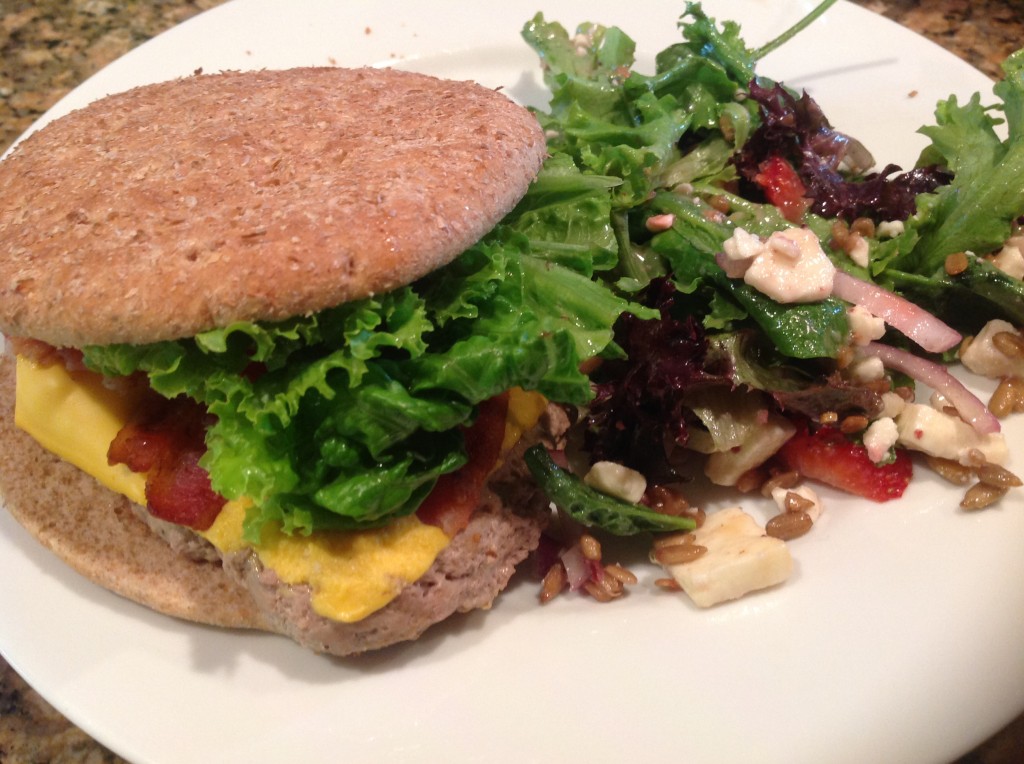 Weight Watcher's Points Plus
I can eat 26 PPV a day.
I can earn Activity Points by doing exercise, and eat them if I choose.
I have an allowance of 49 extra points that I can dip into throughout the week if I choose.
I should drink a minimum of 6 (8 oz) glasses of water each day.
My Weight Watcher Week Begins on Friday's
Breakfast = Sweet Potatoes, Egg Whites, Frothy Coffee (5)
Lunch = Salad, Pork Taco (12)
Snack = Peaches (0)
Dinner = Bacon Turkey Burger, Salad (15)
Total = 32
Exercise = none
How many glasses of water I drank = 15!
Activity Points Earned for the Day = 0
Activity Points Earned This Week = 25
Remaining points from my 49 Points Allowance = 25
Alcohol Consumption = none
Live a little this weekend!!
"love the life you live, live the life you love"