Thursday…
I exercised and had a good breakfast Thursday morning. I worked a short shift at The Food Truck, and in record time, I drove home, showered, gathered up my things, and hopped in the car to catch a 2:20 flight instead of the planned 4:00 flight. I live 45 minutes from the airport. I pulled out of my driveway at 1:15, and somehow walked onto the plane at 2:15. I really have no idea how that happened, but as soon as it did, I received a text that my 4:00 flight was delayed until 9:30 pm! So, needless to say, I was ecstatic and the weekend was off to a great start!
Tess started a new position on Wednesday, and I arrived in Dallas just in time to go see her new office and get a nice little tour. We went to our traditional "first night in Dallas" restaurant, Fireside, where we had dinner and got caught up! We had Beers, Bruchetta, Salad and Shrimp. We have ended up at this same restaurant the first night that I've gotten in town, every time I have gone to visit. 🙂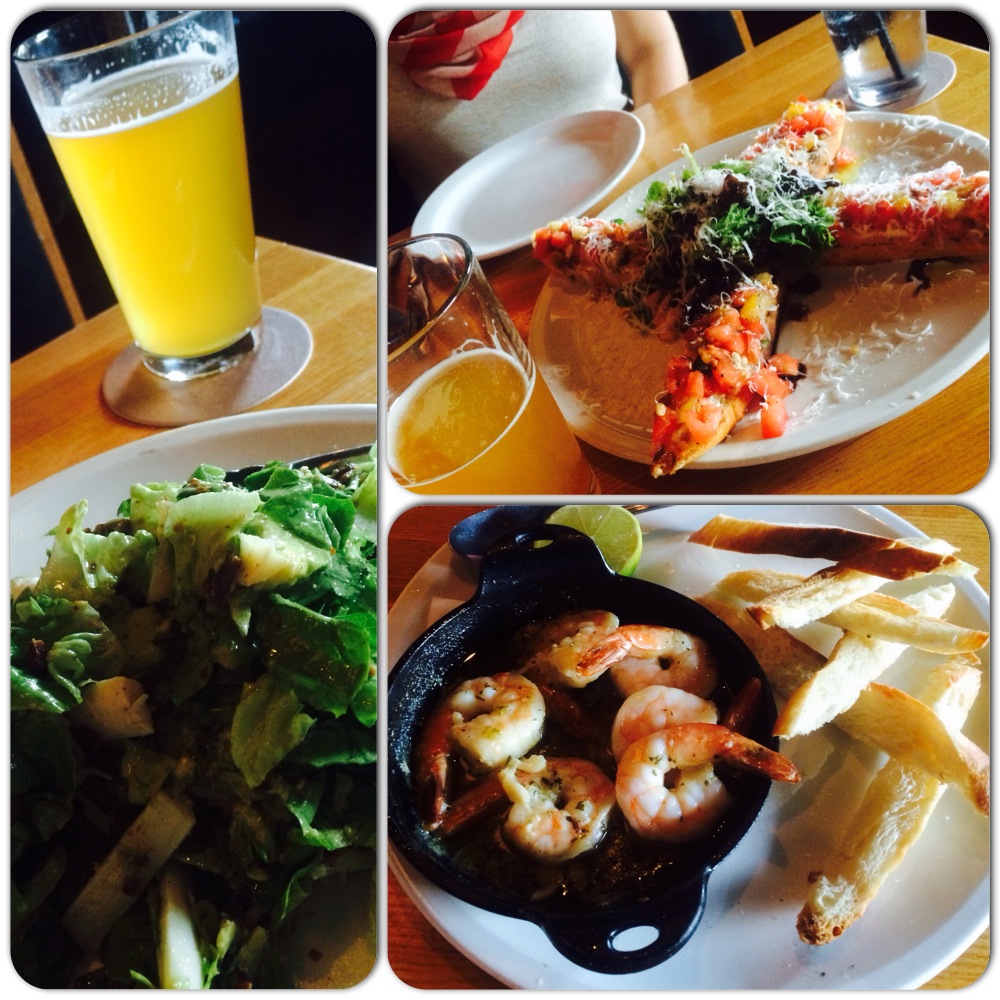 Tess has made a lot of great friends in Dallas, and three of the guys that work with her just moved into her apartment complex this week. They came over for a visit when we got home from dinner. With her two roommates being home, and the boys coming over, I felt like I was living in an episode of "Friends". They were all ridiculous together. It ended up being a very entertaining night!
Friday…
Friday was Tess' birthday, so I let her celebrate by sleeping in while I had coffee. The roomies were already off to work. The birthday girl? She took the day off.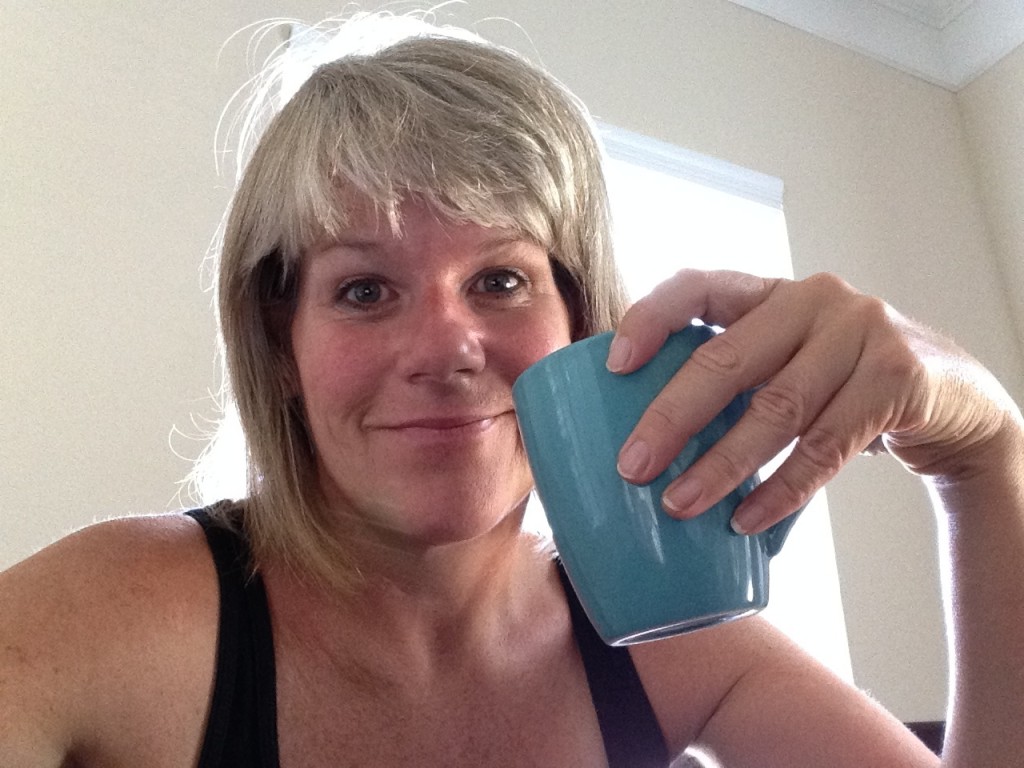 When Sleeping Beauty awoke, we had coffee, a good chat, then we went for a nice, hot walk, and planned the rest of our day. She ordered this Chiefs shirt last week, and it arrived in the mail on her birthday! This girl is a ridiculous football fan, so the fact that it arrived on her birthday could not have been more perfect! (she will not be happy about this picture….but I'm her mom, and I think it's adorable)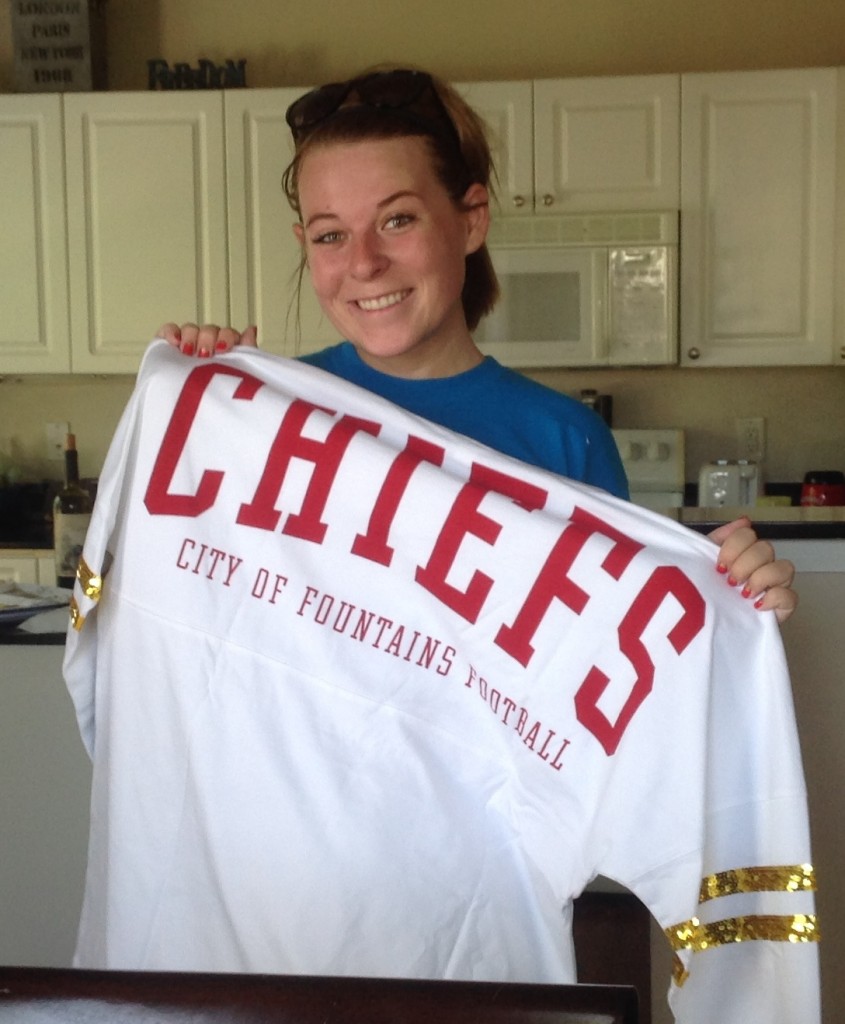 Then……Birthday Beers and Lunch on the Katy Trail!
Later……Dinner out with the cast of "Friends" – minus one. He had other plans. 🙁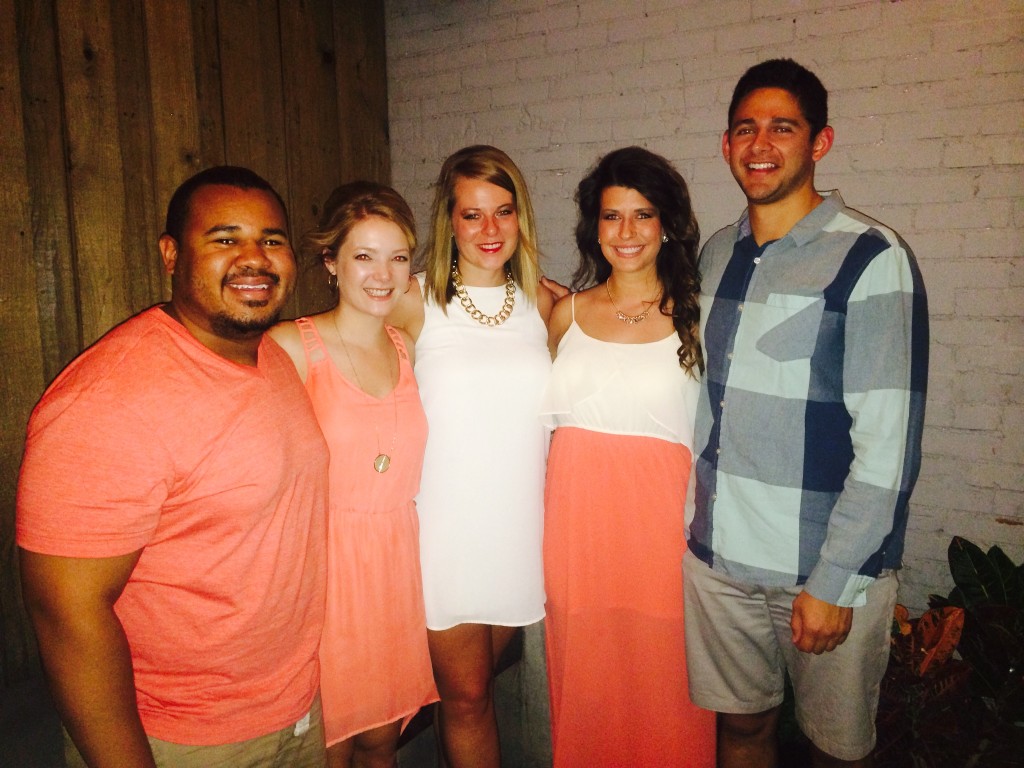 I really do love these girls….and they seem to love Tess. I did NOT get the memo on the wardrobe color……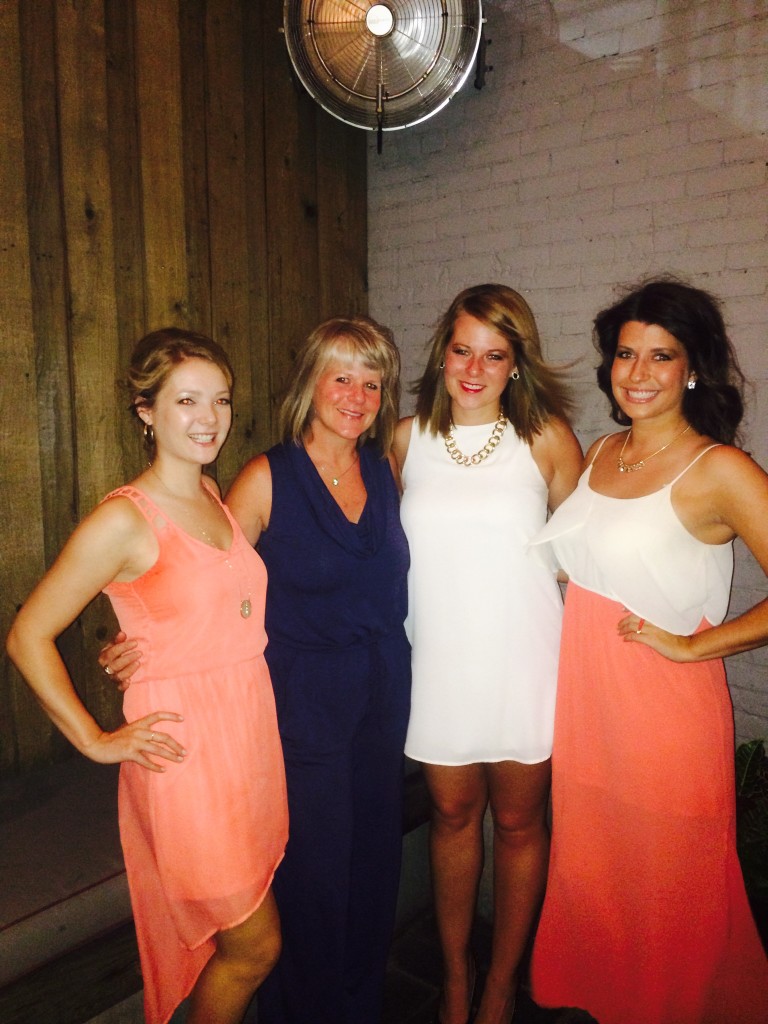 Tess has been talking about this dish since she had it for the first time several weeks ago. It's a Burgerbowl. It's a burger, in a bowl, on a bed of Sweet Potatoes, topped with an over easy egg and avocados!! What's NOT to love??? (Yes, there is a burger under there, and Yes, it was delicious!)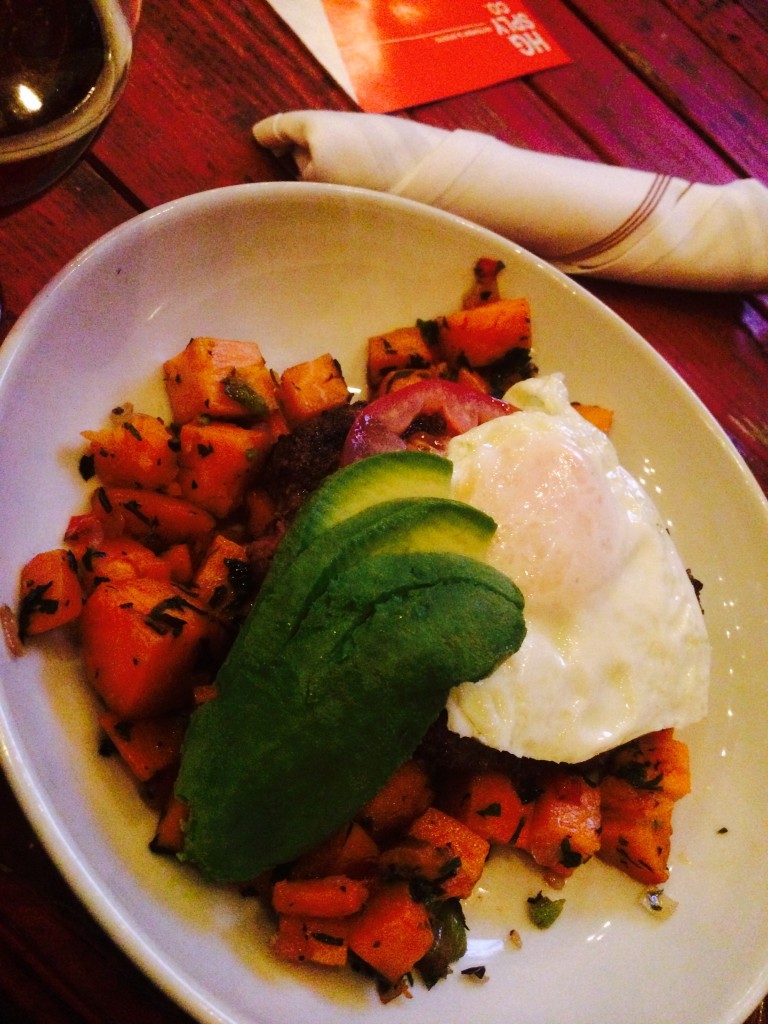 After dinner, a few more friends met up with us, and basically I went bar hopping with a bunch of 20 somethings, and it was awesome!!!
Saturday…
Saturday was a chill morning with Tess and her roommates. We chatted about the evening and napped off and on. Just like 20 somethings do on a Saturday. I flew home around dinnertime, and Tess and the roomies went out and did the whole thing all over again. I was so glad I was home.
Sunday…
Sunday I slept in, and it was heaven. Then I mowed while Mike went and picked up our paint (We are getting the house painted in two weeks! Yay!) , then I made us Bacon Egg and Cheese Sandwiches…..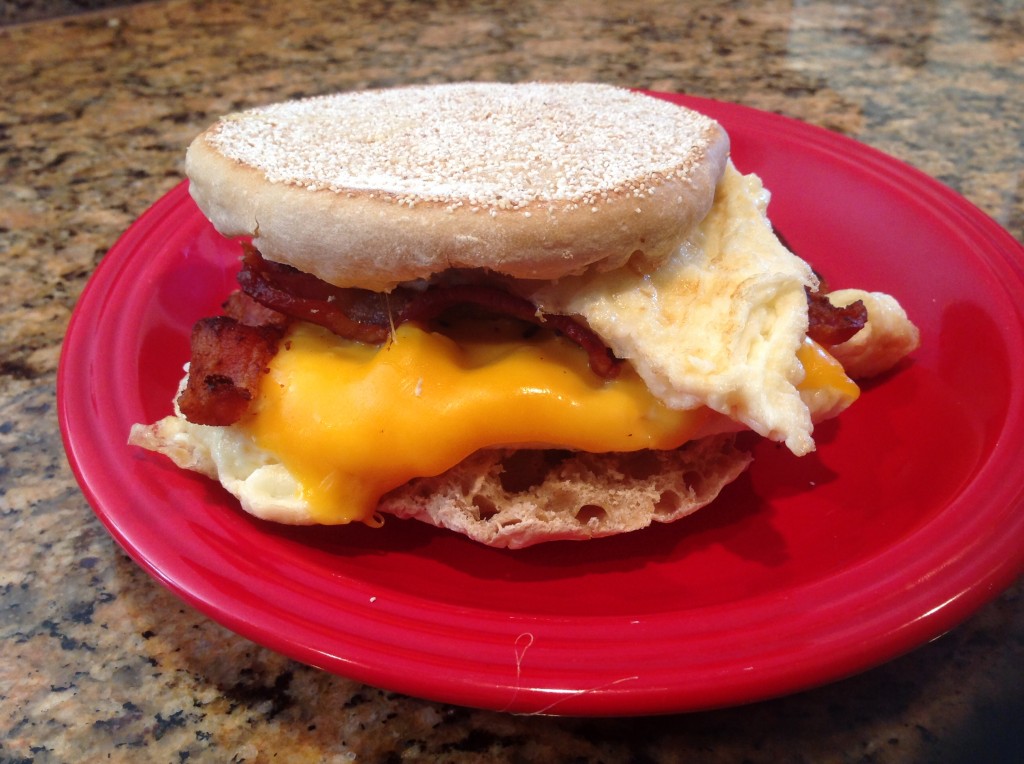 …..then I rearranged my bedroom. Changing out the bed skirt on a King Size bed is not one of my favorite task, but Mike and I can't seem to move a coffee table well together, so it was actually easier to do by myself, so I did. Hopefully, paint to come soon for the master! I've been pondering a new wall color for months now.
After receiving a text that it was the last day for the produce stand down the road, I went and bought some fresh yumminess! Marinara and Zoodles this week!
Thanks for the text Amy!!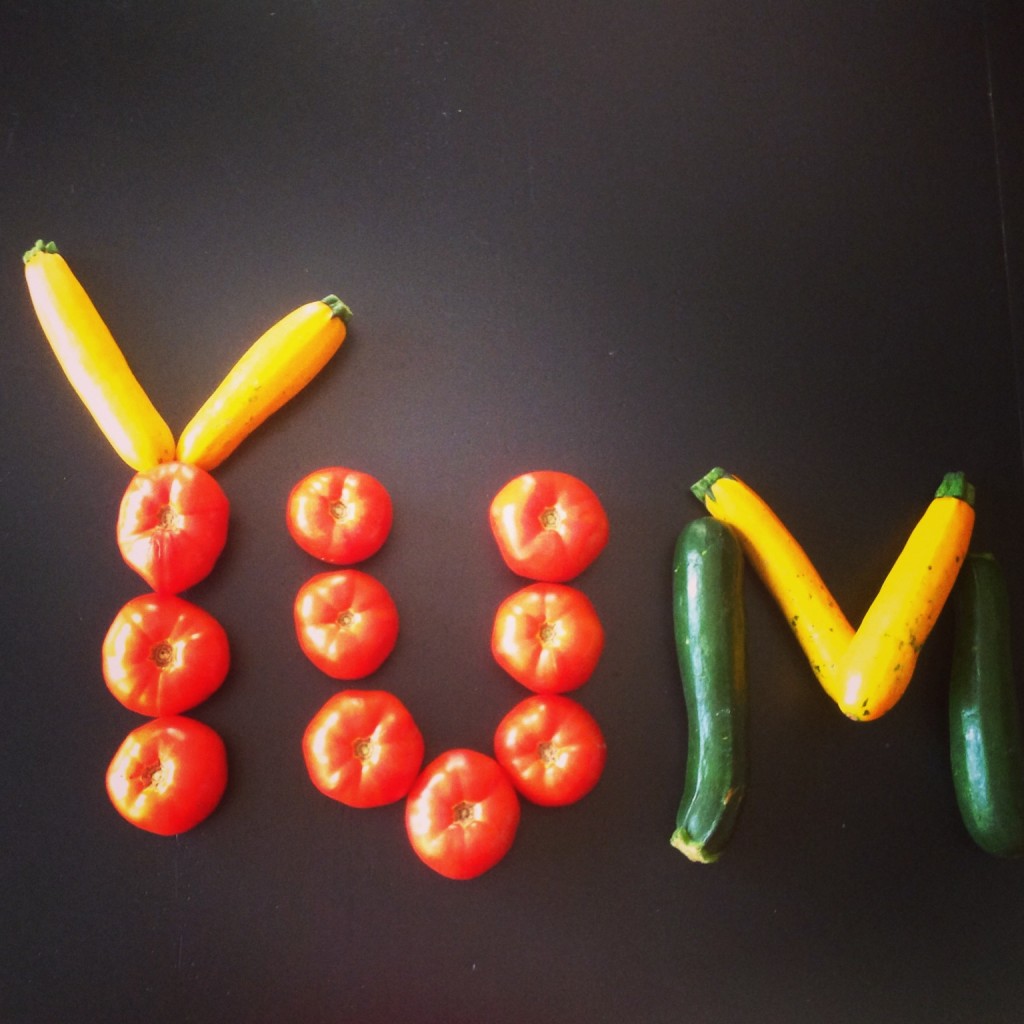 After four loads of laundry (how can two people have so many dirty clothes???) we met my dad and his wife for dinner. I was totally going to order the grilled chicken salad, but ended up with the shrimp quesadilla……I only ate half, and it was delicious. I didn't eat much all day, back to small meals, and fruits and veggies today.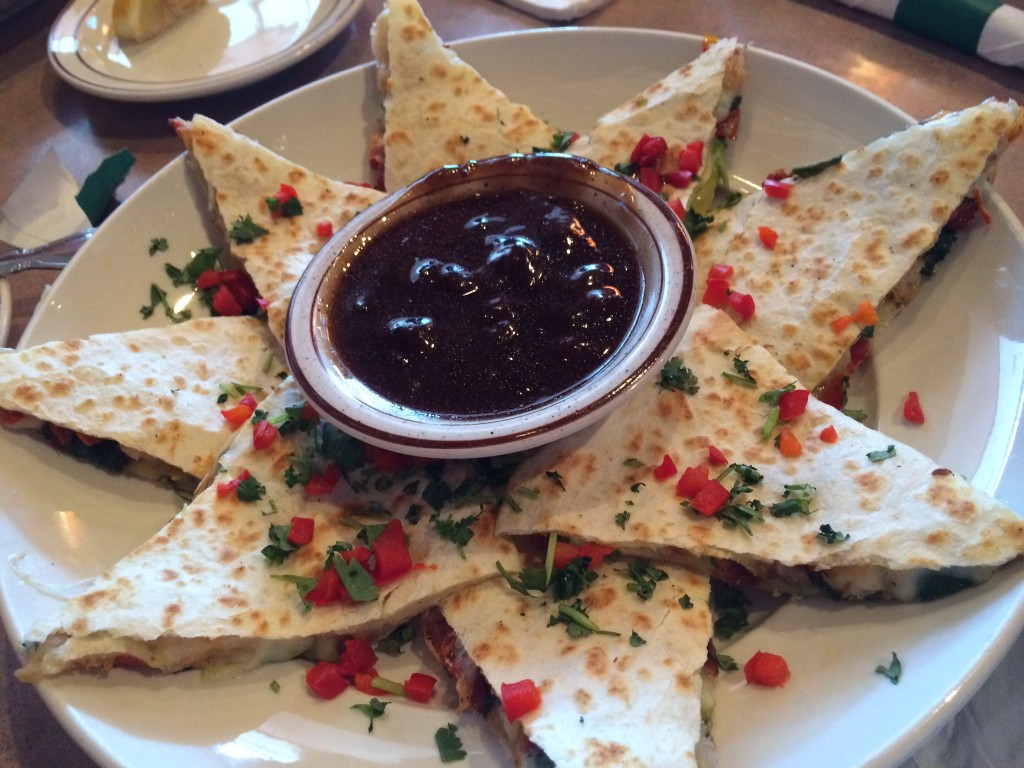 We were home by 7:30 and binge watched Naked and Afraid on the Discovery Channel. It…..is……soooo weird.
It was an awesome weekend! I hope you all had an equally awesome weekend!
"love the life you live, live the life you love"