It was a great day as a WW Member.
My day began with a 6.2 mile walk with a friend!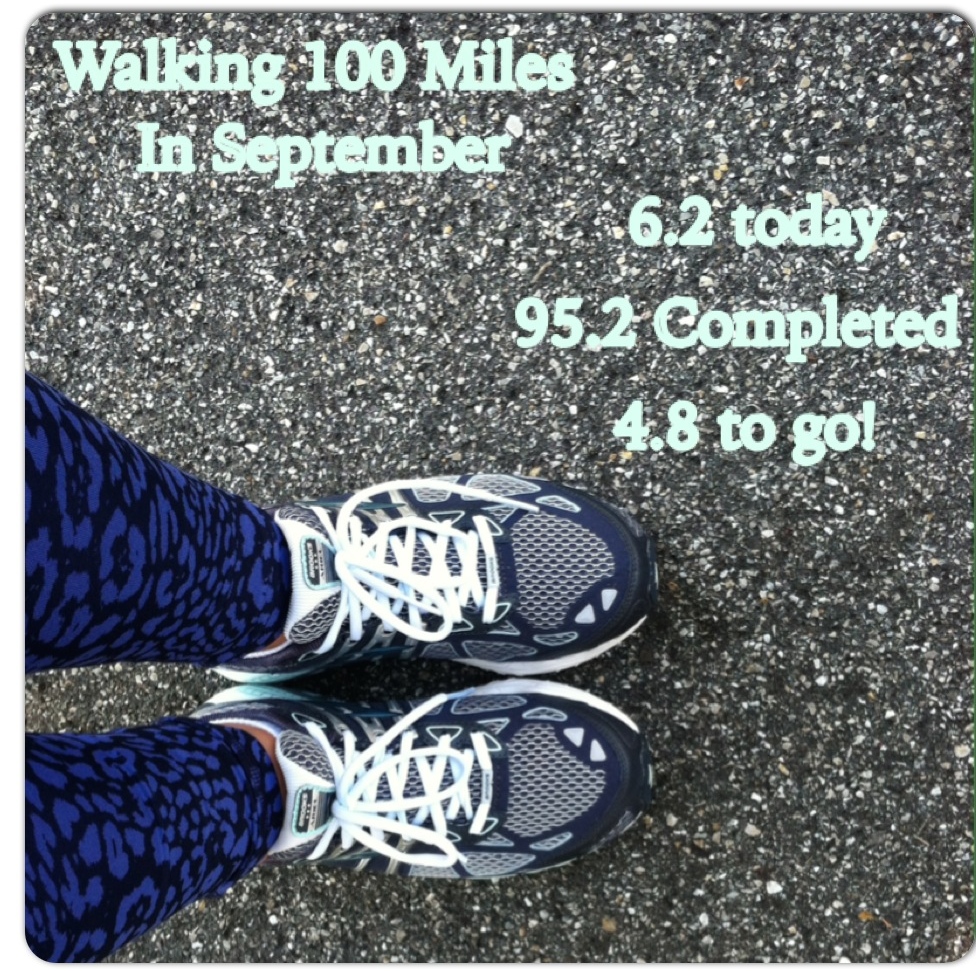 After my walk, I met a friend for an early lunch at Panera. I ordered the Pick Two, 1/2 a Fuji Apple Salad and the bowl of Butternut Squash Ravioli. The bowl was of Ravioli was HUGE and I couldn't find the points value online anywhere, so I only ate five of them. They were delicious! Only eating five of those ravioli was probably the most difficult thing I did all day long! But I did it! 🙂
After lunch, I ran LOTS of errands, then I began to put back together my bedroom. I am way more pleased with it than I was expecting to be. As I was painting, I was questioning my simple color choice, but I really think I am going to like it! I should be done with it all by the end of today! Pictures tomorrow!
Here are yesterday's eats!
Breakfast
Strawberry Banana Smoothie
1 Packet of Weight Watcher's Vanilla Smoothie Mix
1 Cup of cold water
1 Cup of Frozen Strawberries
1 Frozen Banana
Mix in a blender! Enjoy!
Smoothie
Black Coffee
2 PPV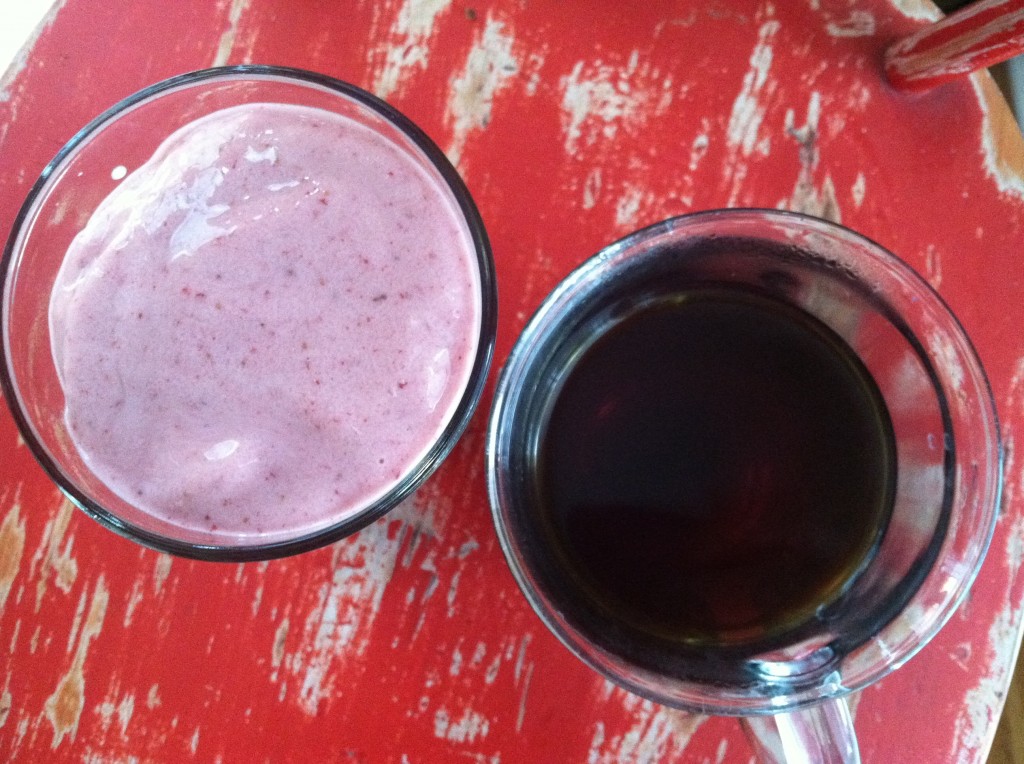 Lunch
Panera's Pick Two
1/2 Fuji Apple Salad and 5 Butternut Squash Ravioli's
Apple
11 PPV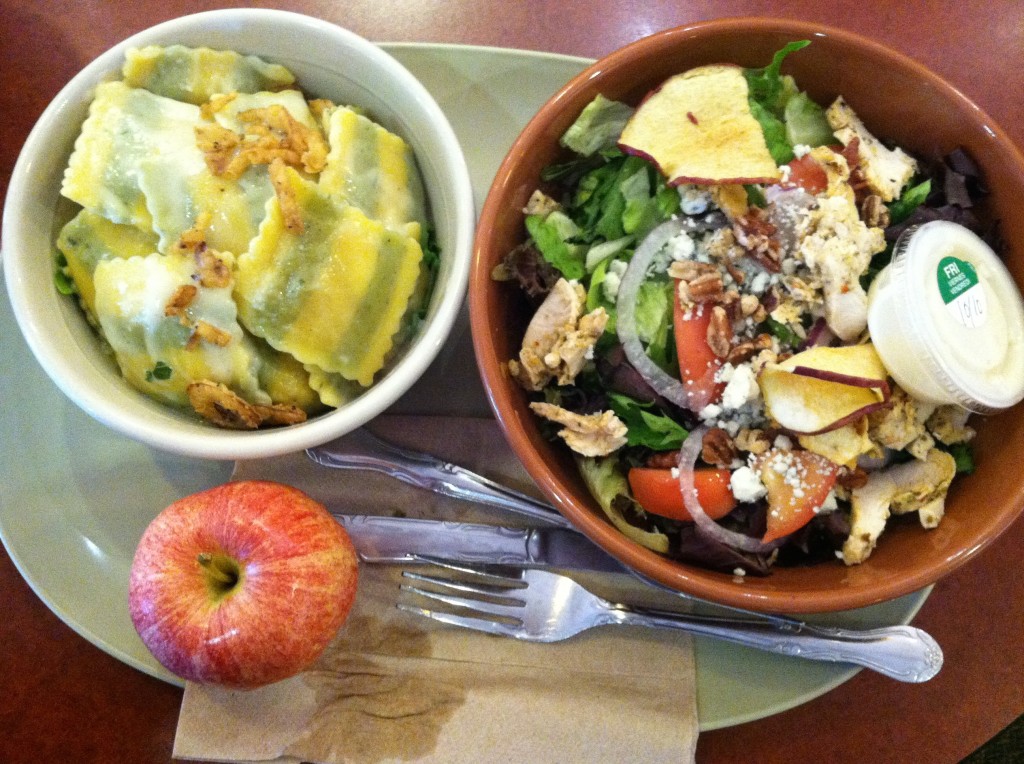 Snack
Tuna Salad with Shredded Carrots
3 PPV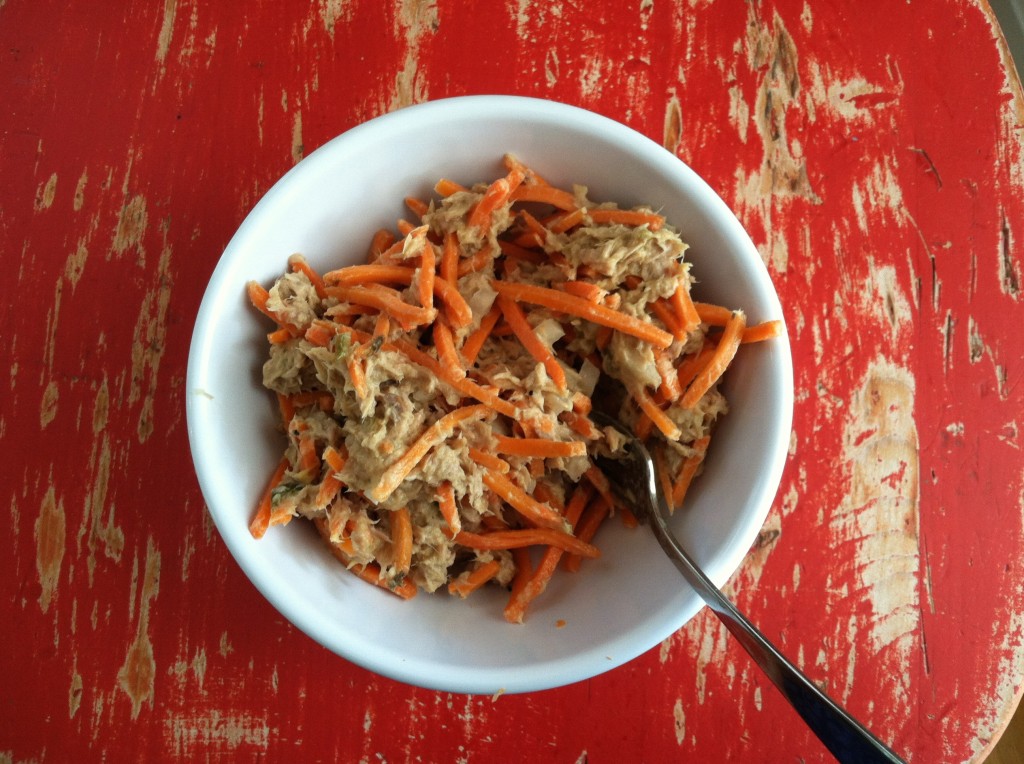 Dinner
Quinoa Bowl
I sautéed zucchini, sliced mushrooms and shredded carrots in a little Butter infused Olive Oil. After the veggies softened up a bit, I added some rotisserie chicken and chicken broth. After that simmered for a few minutes, I added cooked quinoa and enough Laughing Cow Cheese Wedges to make it nice and creamy. Keeping cooked quinoa on hand and grabbing a rotisserie chicken can make for a quick and tasty dinner!
Chicken, Zucchini, Mushrooms, Carrots
and Laughing Cow Cheese Wedges
10 PPV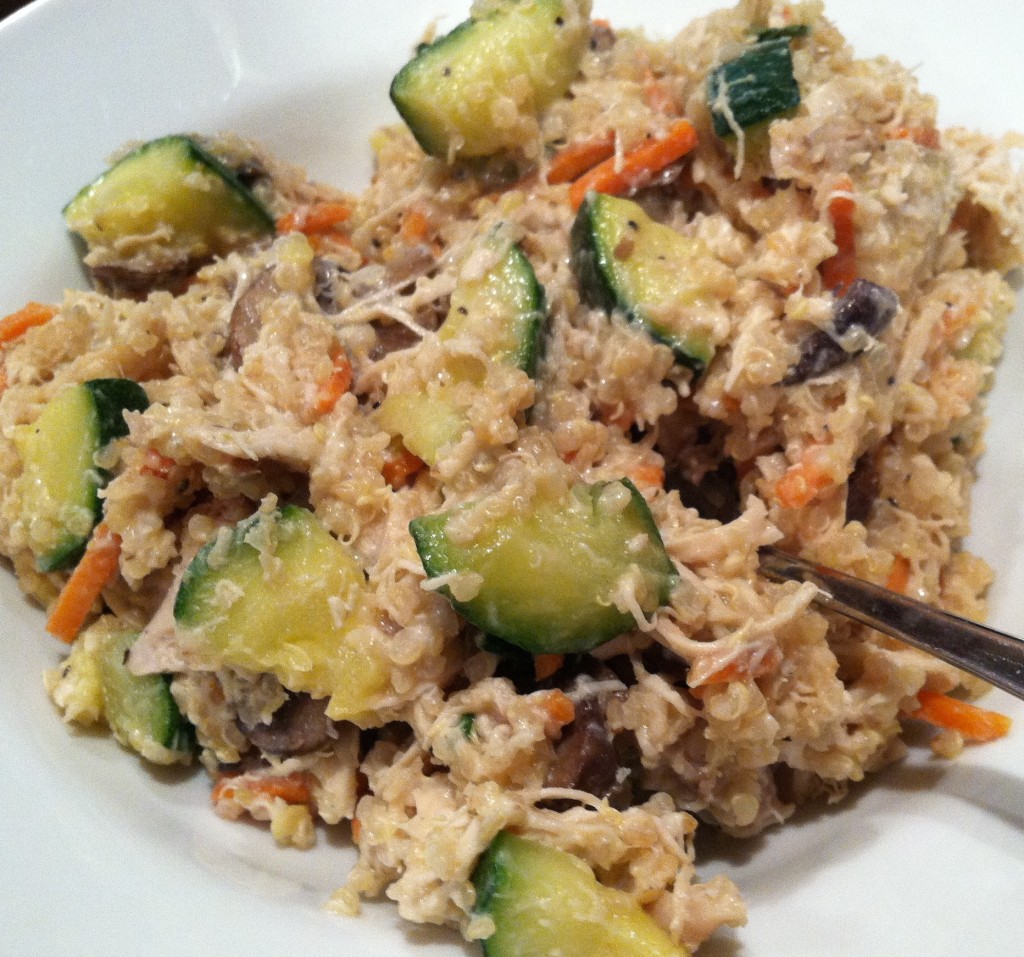 Snack
Un-pictured Banana
0 PPV
Food and Fitness Goals for THIS Week!
I will have only 26 Points per day.
I will walk 20 Miles this week.
I will attend 1 Yoga class this week.
I will drink 10 (8 oz) Glasses of water each day.
I will NOT eat earned activity points.
I will NOT dip into my allowed 49 Points.
Breakfast = Smoothie (2)
Lunch = Salad and Ravioli (11)
Snack = Tuna Salad (3)
Dinner = Quinoa Bowl (10)
Snack = Banana (0)
Total = 26
Exercise = Walked 6.2 Miles
How many glasses of water I drank for the day = 10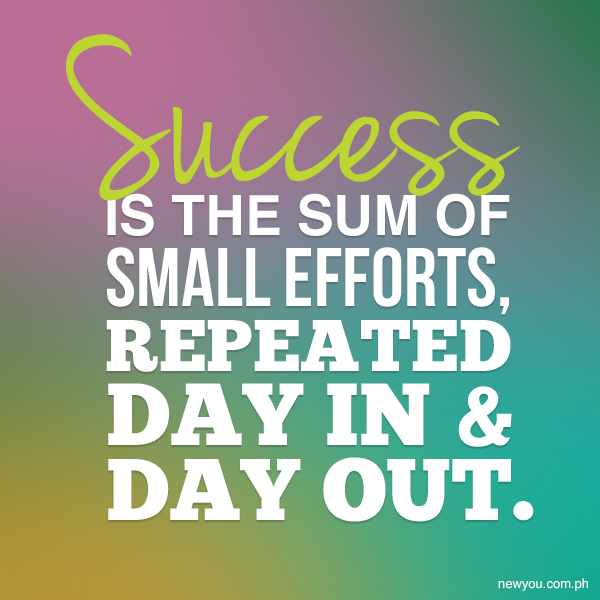 "love the life you live, live the life you love"