Okay, so here's what I've proven to myself time and time again. When my daughter and I get together, I totally regress back to my 20's and we just have a really, really good time.
She moved to Dallas after she graduated from college, almost two years ago, and every time we get together, it's like some kind of mini vacation for the both of us!
I said that I would count my WW PointsPlus this week and keep on track, but I knew that it would be tough. I've totally failed at that.
Saturday included an Chocolate Peanut Butter Banana Oatmeal Breakfast, A Quinoa Bowl for lunch, and a Chicken Sausage with Sauerkraut and Sweet Potato Fries for dinner.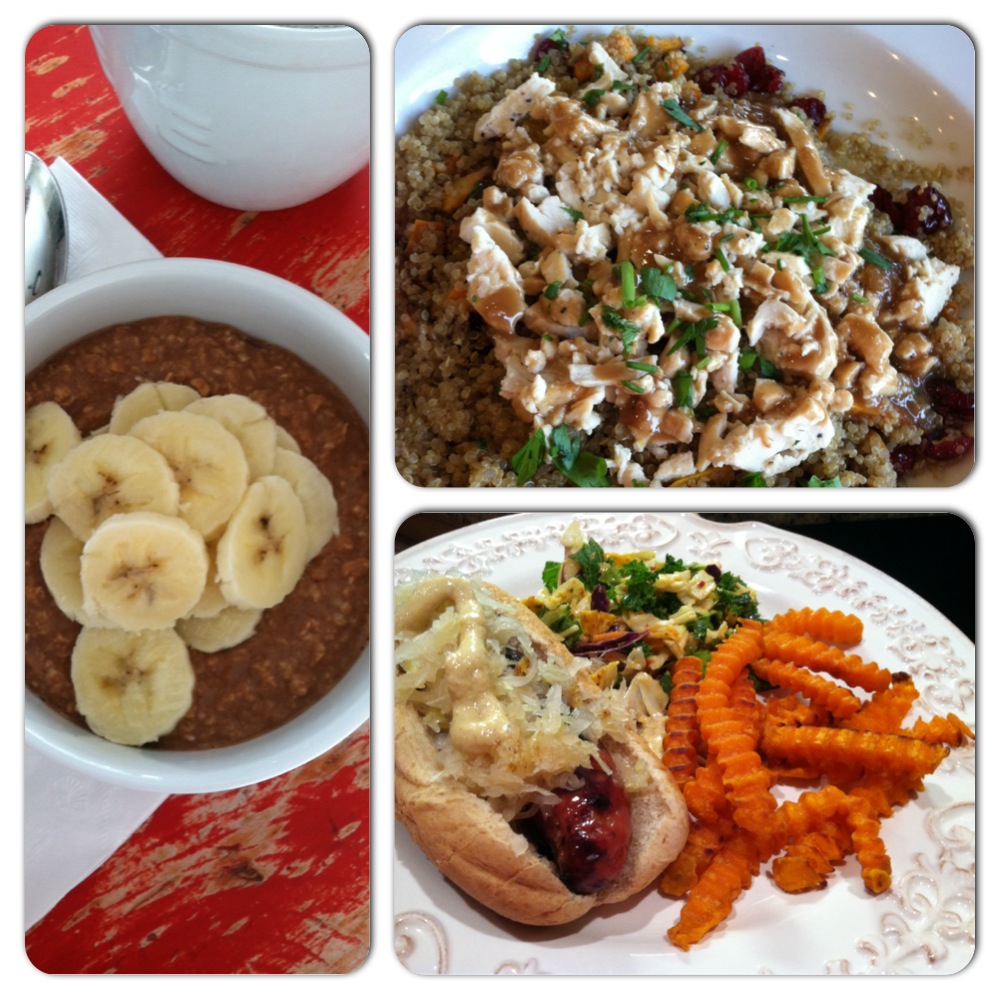 Sunday my meals included Bagels and Cream Cheese at my son and daughter-in-laws new house, a leftover chicken sausage at home, and we then went to a BBQ dinner for my son's 30th Birthday!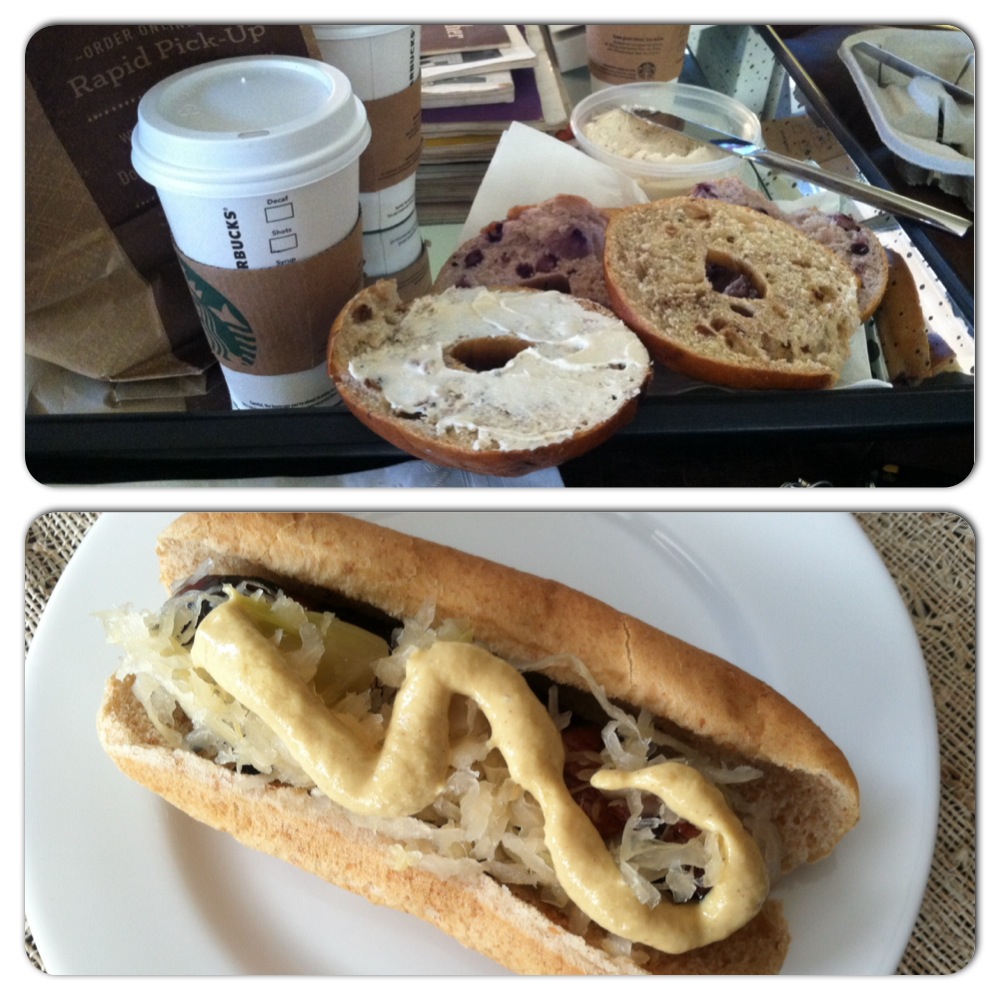 I didn't take one single picture at the BBQ!! I was, however, totally into the party and chatting with everyone! The food was amazing!
Monday, Tess and I literally played all day long!
We started our morning with Tucker at the Louisburg Cider Mill, where we each had a cider donut and a warm apple cider.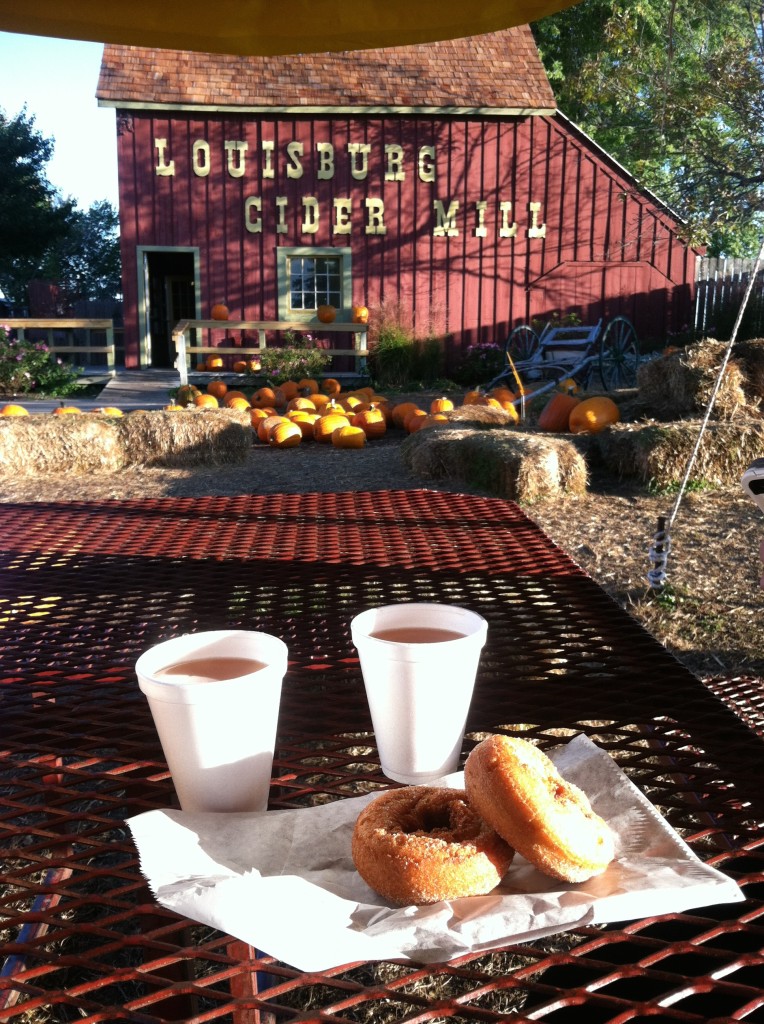 We then headed down to the Boulevard Brewery for a tour and of course, a tasting!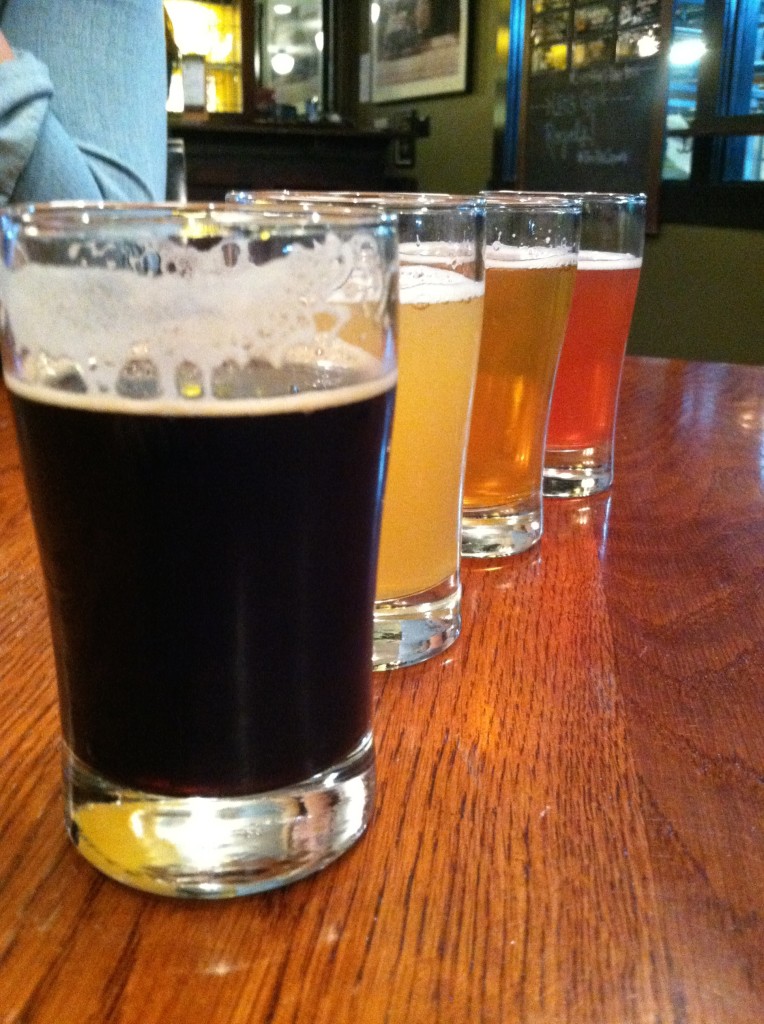 Then we shopped downtown for new KC Royals shirts to wear! While downtown, we discovered that there was a huge Pep Rally planned for the Royals at 6:00 pm, so we found a table, and of course a couple of beers, and enjoyed all of the crazy fun!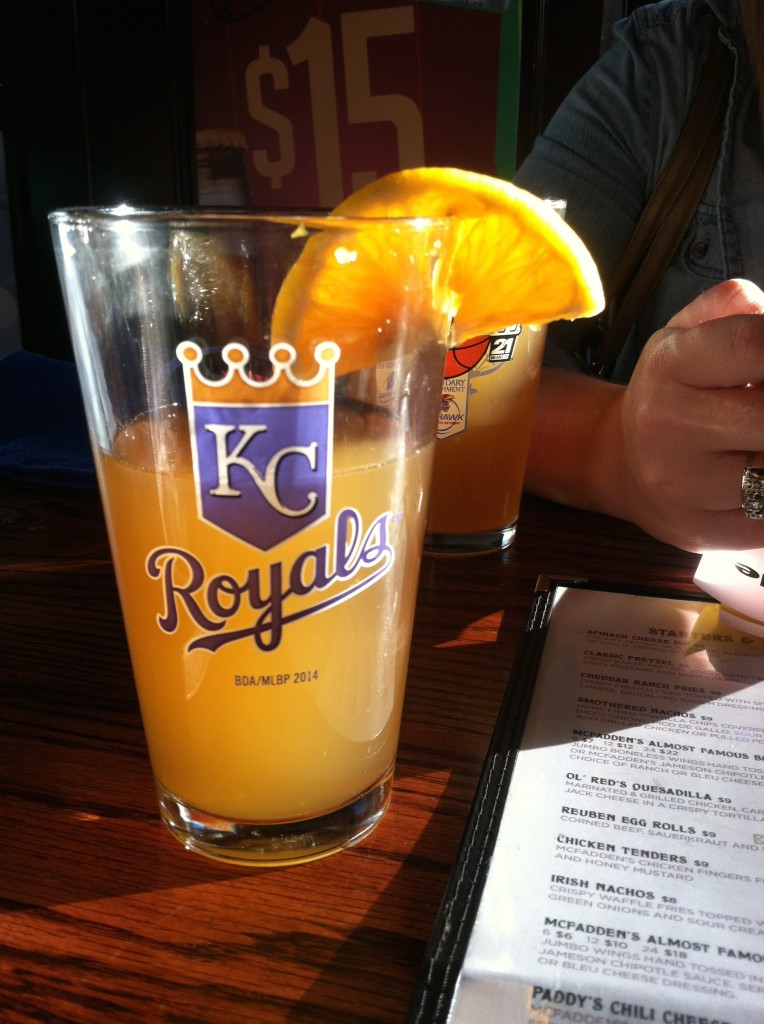 We went out and joined the crowd for a bit too!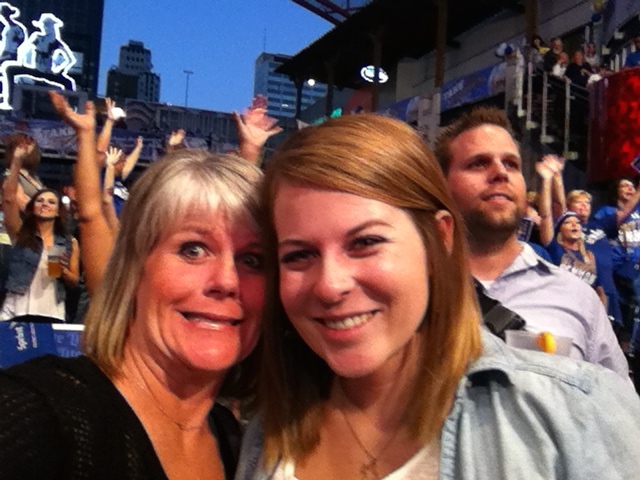 They showed game highlights on the big screen at the Power and Light District and it was AWESOME!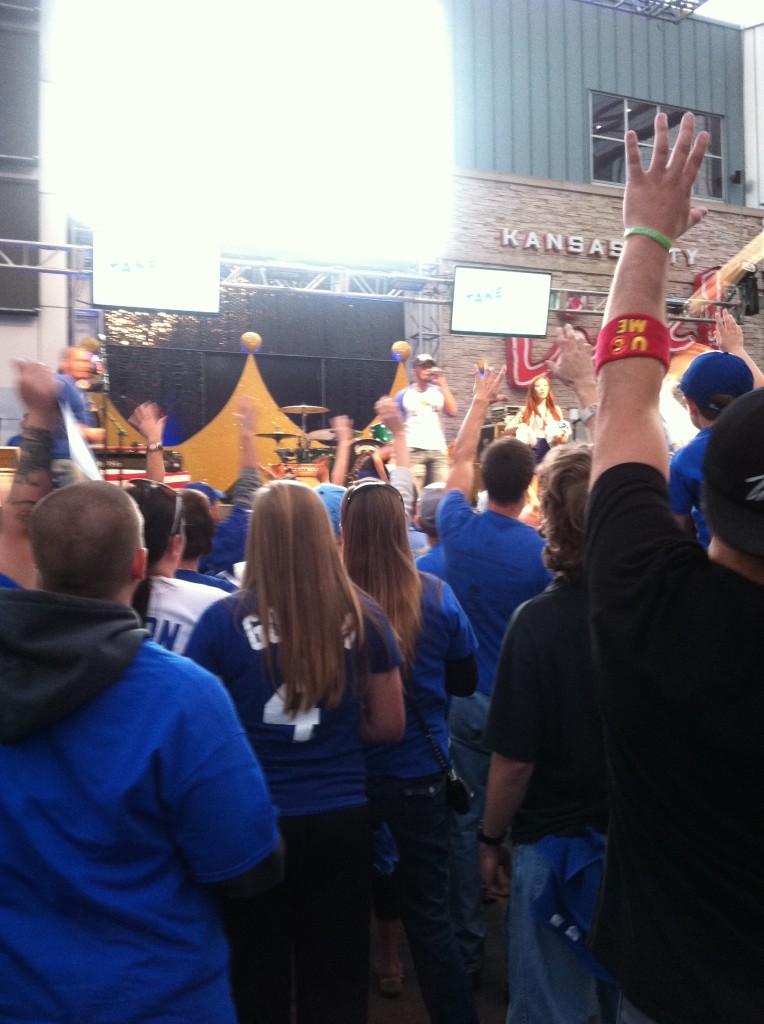 The adrenaline rush was ridiculous!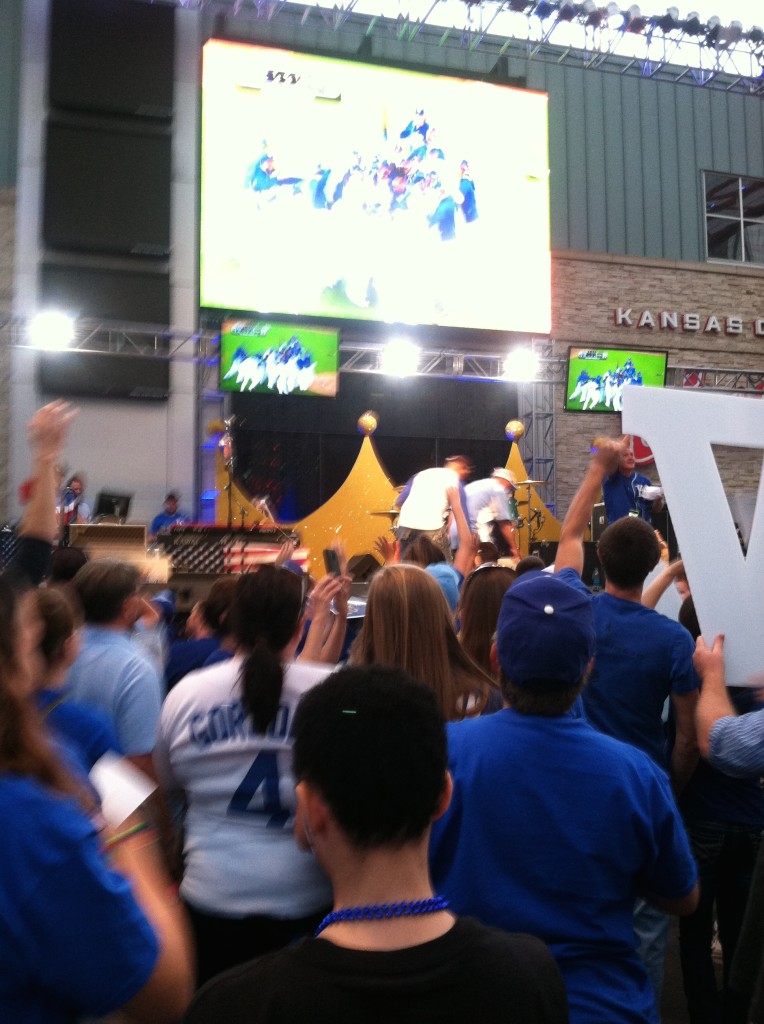 We've had an awesome past few days, and I promise to not write about how I regret the choices that I made.
When this girl is around, I just enjoy her and I being able to be together and do the things we love to do!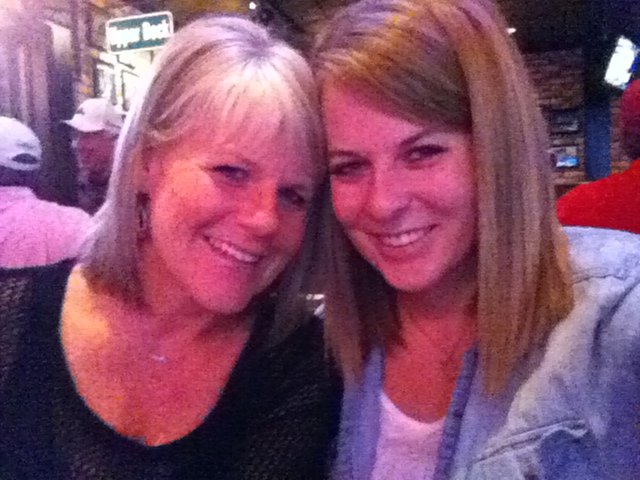 Now, we gotta get ready to watch the game!!
Go Royals!!
"love the life you live, live the life you love"