We went from a high of almost 70 on Monday, to somewhere in the 30's on Tuesday! Egads!!
I had a lot going on at home yesterday that included a large "to do list", and I had a really tough time not snacking! I snacked on peanuts, pretzels, and eventually just fruit. The peanuts and pretzels are gone now, so I should be good, but I hate that I snacked like I did yesterday. I did stop while in the middle of a mouth full of pretzels and think about why it was that I was eating like that, and I realized I was overthinking a particular thing that had been on my mind lately that was apparently bothering me more than I had realized. Damn you anxiety!! I made myself stop thinking about it, and moved forward with my day.
Before phone calls, errands, (bingeing on peanuts and pretzels) cleaning out Tucker's dog crate of pee and giving him a bath, I went to a 75 minute stretch Yoga class. I have been to this class before and it really does feel good. I'm not sure how many activity points to log for it, but I did look up "stretching" on my etools, and gave myself 3 activity points.
After Yoga, I needed to go to Walgreens. While there, I found these! Two Pairs for 12 bucks!! Have you seen these? I was told they were awesome, so I bought them.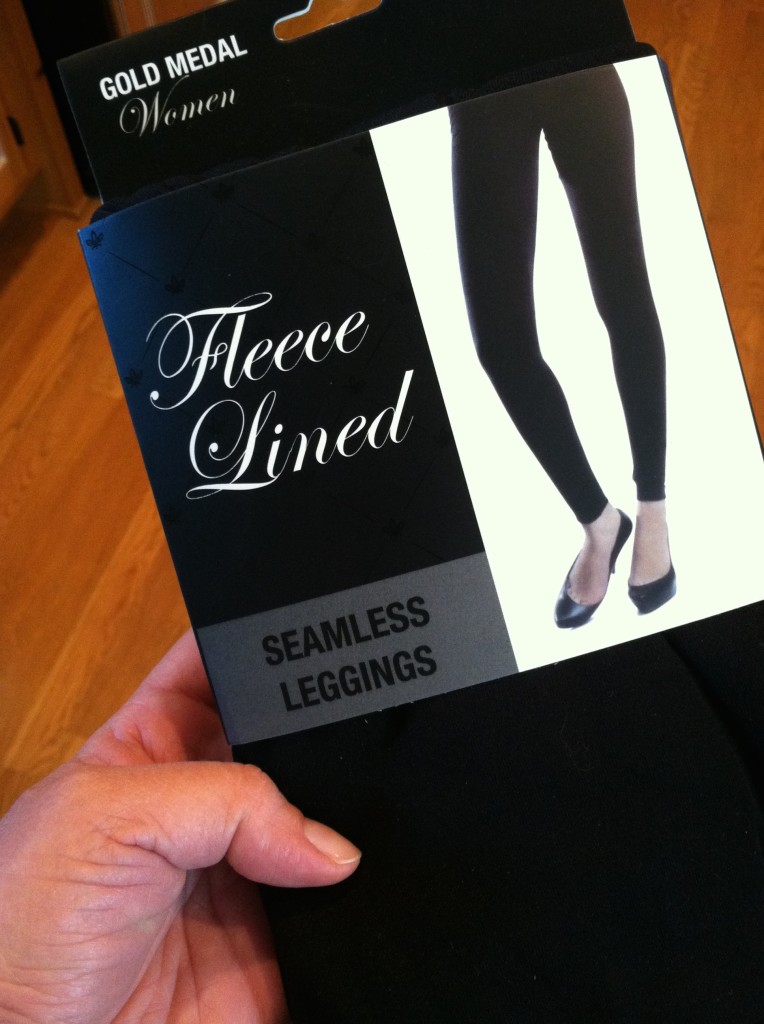 I decided to put my new pants on and brave the cold. I wore long socks under them, and I wore several layers on top. Thanks to my 100 Mile Challenge in November, I got outside and got a few miles in! I even bundled up my pups and took them too! Okay, Mishka only made it a mile, then we brought her back home, and Tucker and I headed out again!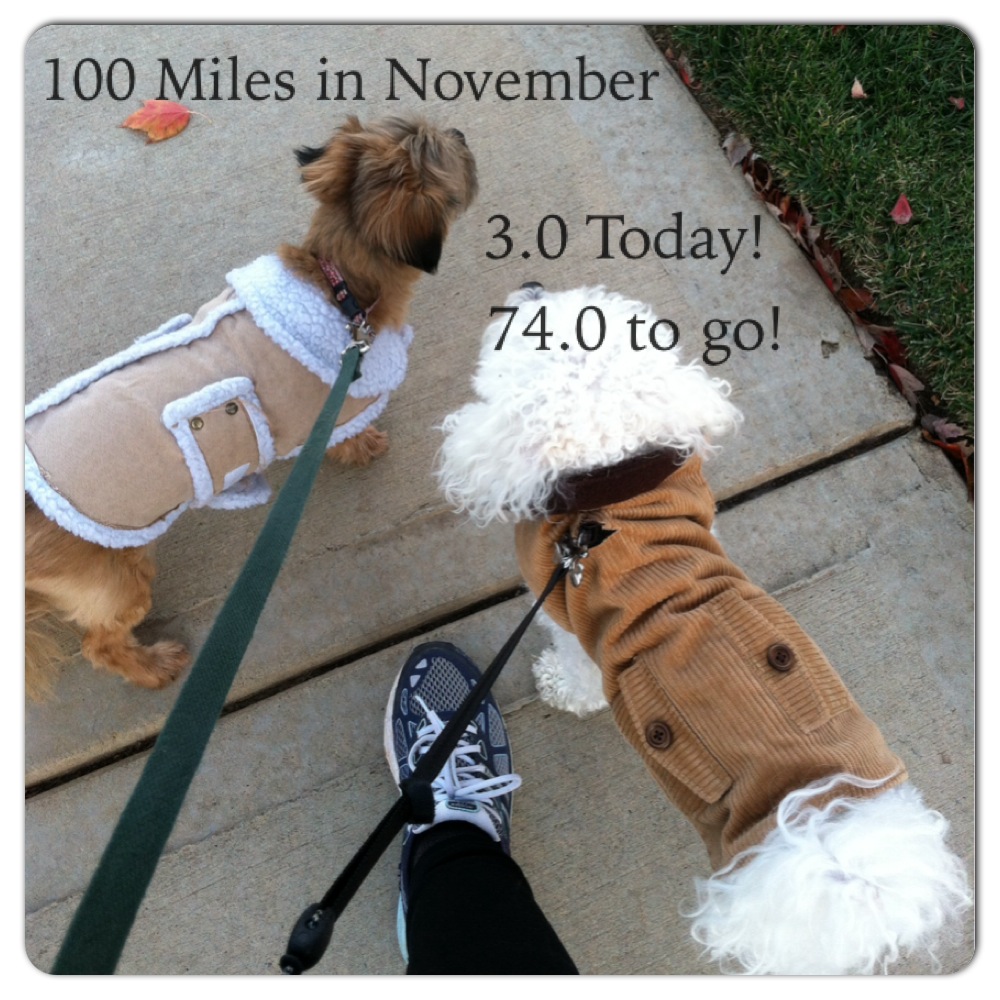 Look at that face! His. Not mine. Ya can't really see mine! The only cold thing on me when I got home was my butt, so for the most part, my new pants were a good purchase. Super comfy and a little high waisted (helps hold in the tummy!) When I got home, I made some hot tea and sat by the fire. Happy Place!!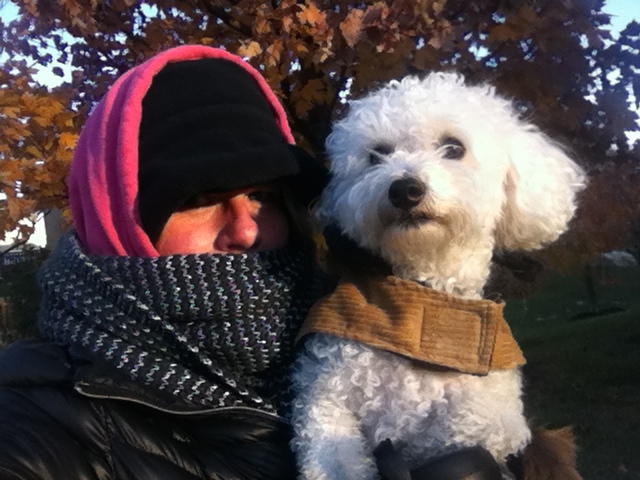 Breakfast
Topped with 1 T. Pumpkin Butter and Crushed Walnuts
9 PPV
These are super thin pancakes. They taste great, but take a little practice to make. I think they seem to flip easiest if you make silver dollar sized pancakes, and make sure that you're spatula is larger than your pancake. They taste great and are worth making, I promise!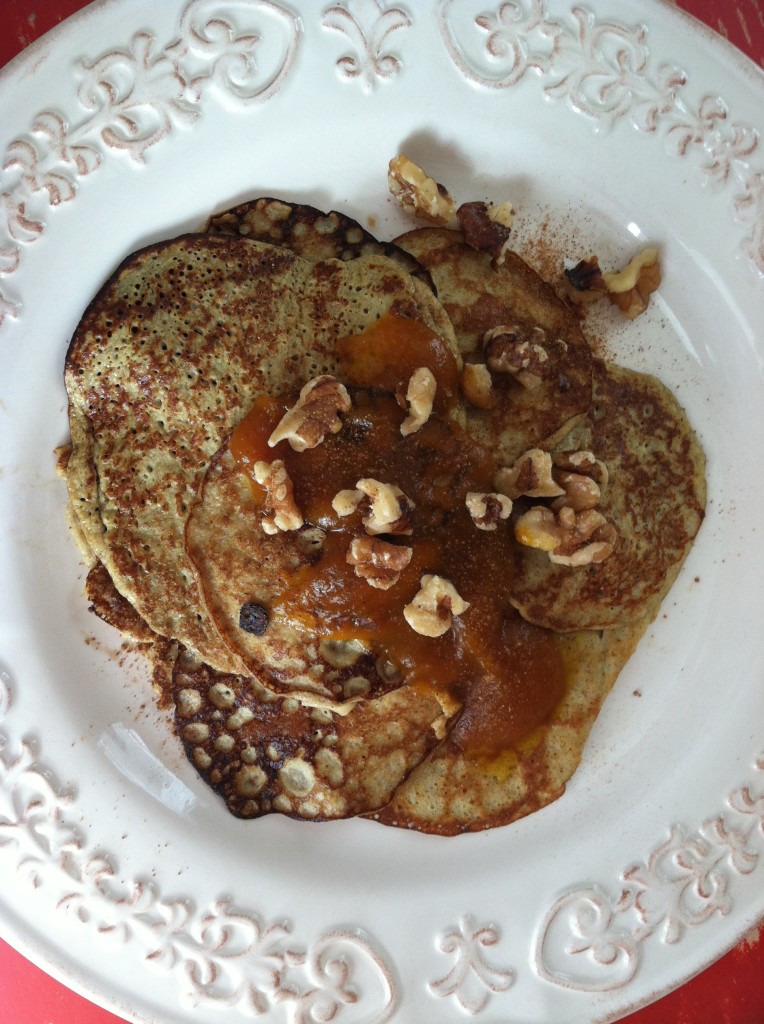 Lunch
Mixed Greens, Turkey Taco Meat, Cheese
Avocado, Sour Cream
8 PPV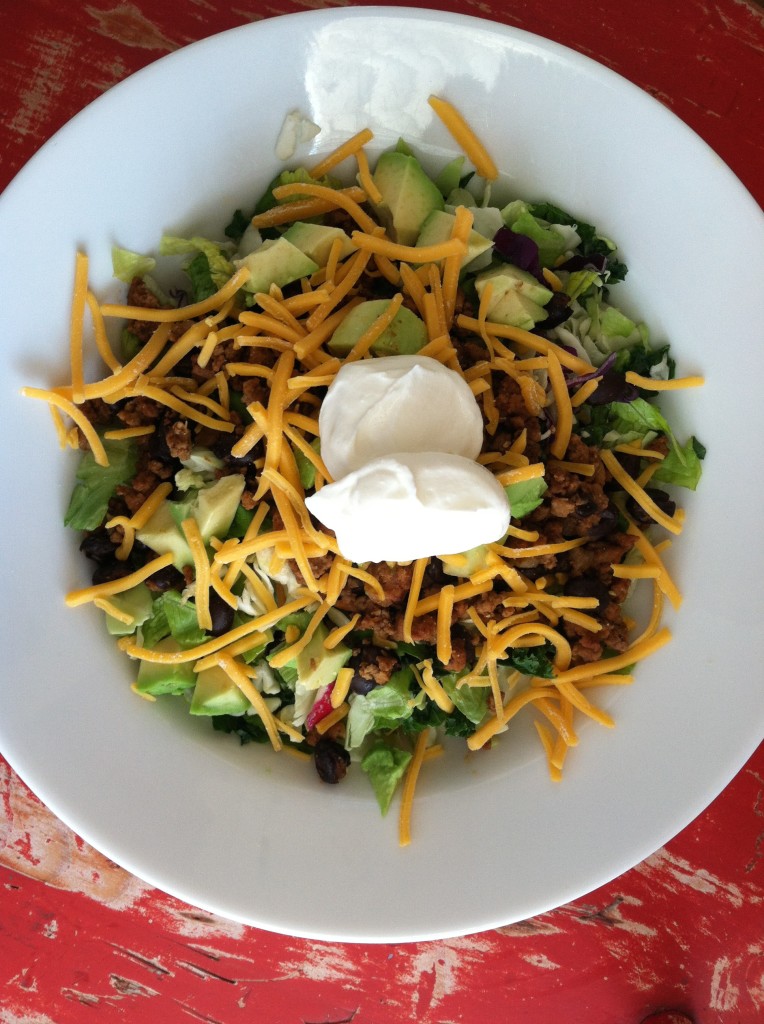 Snack's
Un-Pictured Peanuts
5 PPV
Honey Wheat Pretzels
5 PPV
Pear
0 PPV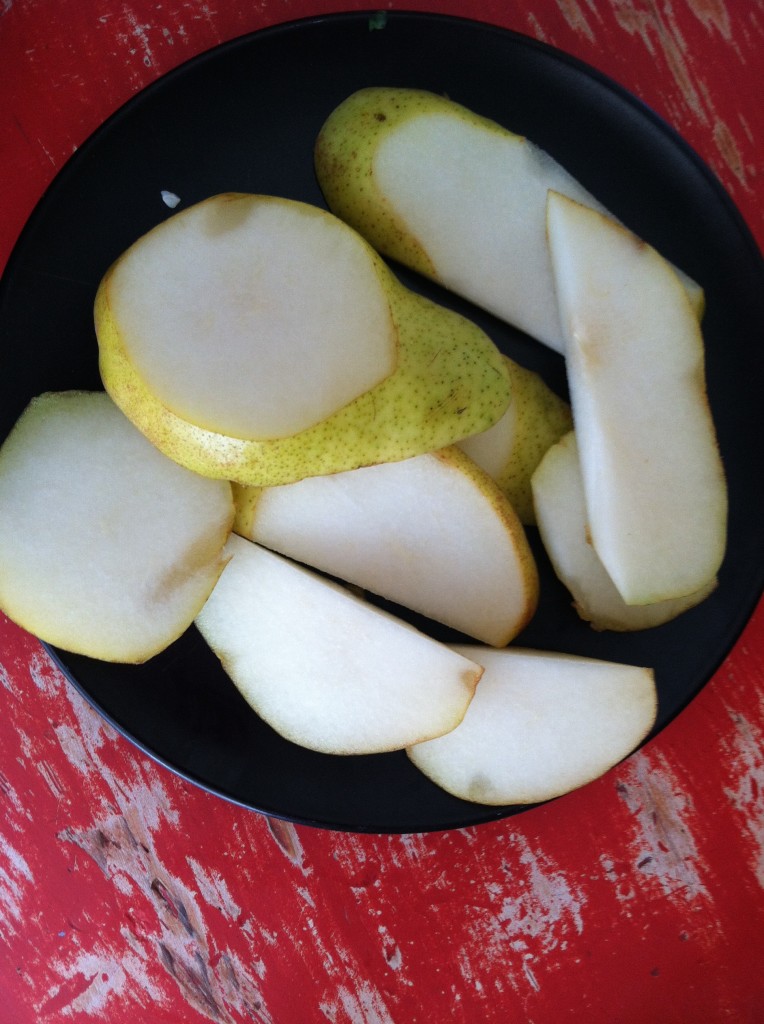 Water
Bottle and 2 Small Banana's
0 PPV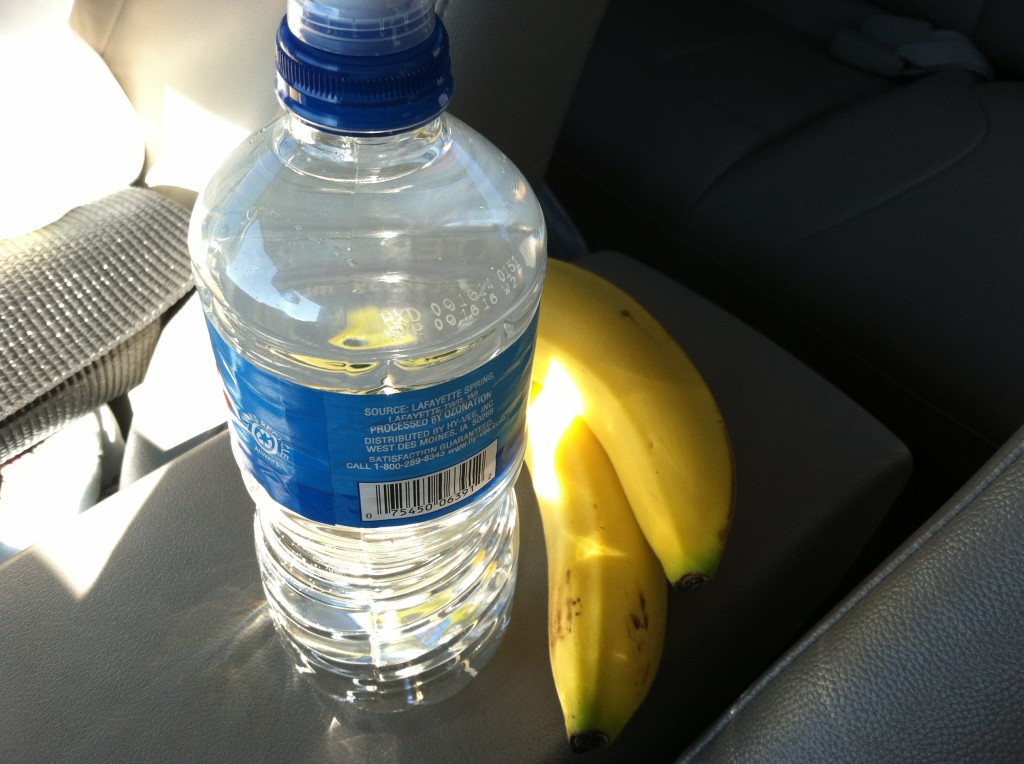 Dinner
These Veggies….NOT a fan. Didn't like the seasoning at all. I like most of their products, but this was not one that I would buy again.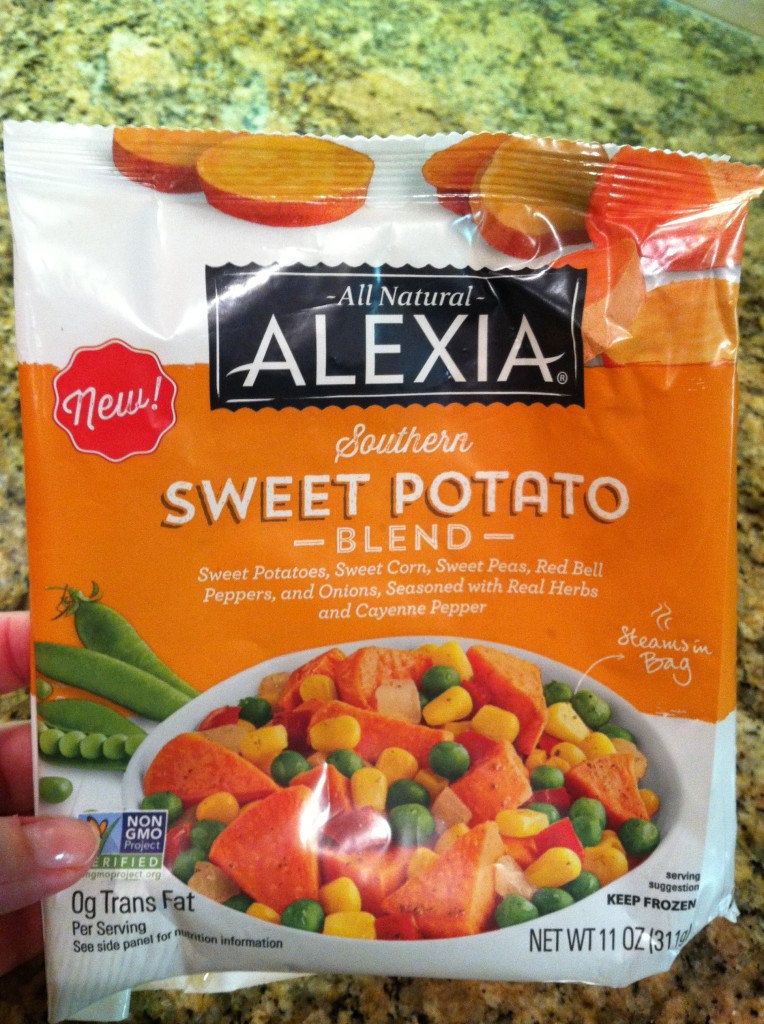 I only ate a few bites of the veggies, trying to determine what it was that I didn't like. Still not sure.
Veggies, 1/2 piece of Tortilla Crusted Tilapia over small Salad
After snacking all afternoon, I wasn't super hungry come dinner time. I actually could have, and should have just skipped dinner.
7 PPV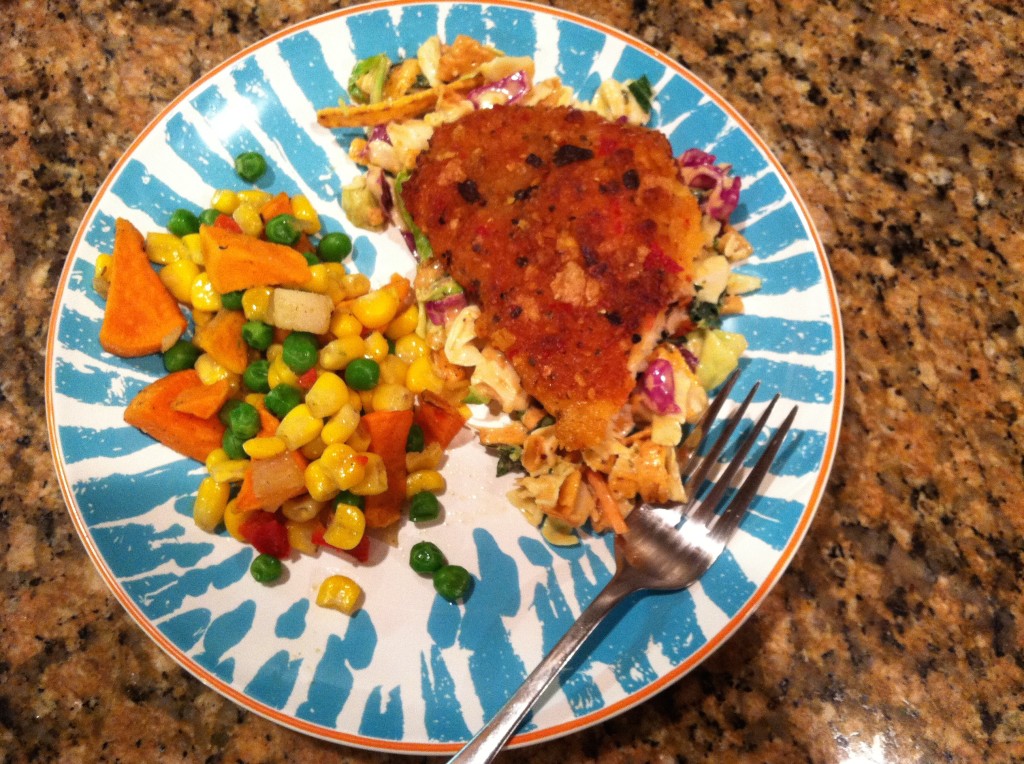 Weight Watcher's Points Plus
I can eat 26 PPV a day.
I can earn Activity Points by doing exercise, and eat them if I choose.
I have an allowance of 49 extra points that I can dip into throughout the week if I choose.
I should drink a minimum of 6 (8 oz) glasses of water each day.
My Weight Watcher Week Begins on Friday's
Breakfast = Pancakes, Frothy Coffee (9)
Lunch = Taco Salad (8)
Snack = Fruit and Water, Pretzels, Peanuts (10)
Dinner = Tilapia, Salad and veggies (7)
Total = 34
Exercise = Walked 3 Miles, 75 Minute Stretch Yoga Class
Activity Points Earned for the Day = 7
Activity Points Earned This Week = 22
Activity Points Remaining This Week = 22
How many glasses of water I drank for the day = 8
Remaining points from my 49 Points Allowance = 12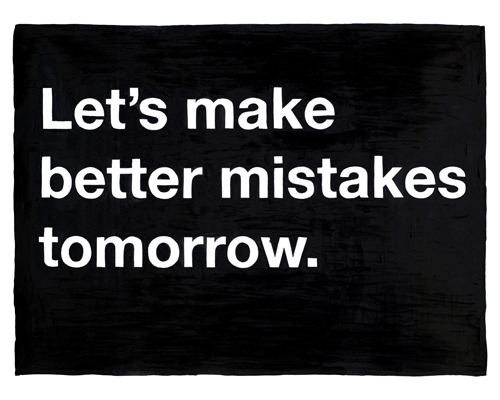 "love the life you live, live the life you love"