Yesterday was my 48th birthday and I've been spoiling myself all month long. I like having a birthday month!
I know there are some who would rather not discuss their age, some who don't want to make a big deal of their birthday, some who say "It's just another day", and some who don't expect much on their birthday.
I am none of those people.
I say celebrate all month long! I like card's. I like girly lunches. I like Happy Hour's. I like massages. I like coffee in bed. I like the traditional birthday song sung to me. I like birthday phone calls. I like birthday cake. No need to tell the waiter it's my birthday, I told the hostess when we walked in the door! I'm all for it ALL! I think your birthday should be just as special as the day you were born. Everyone was so excited when you entered the world, why not celebrate that special day every single year!
I started the month with a little "ME" time and a spa trip.
I spent the next two weeks enjoying Yoga and doing little things for myself. Simple things, but good things. Curled up reading a book, doing my nails, coffee and lunch dates with friends. It's been a really good month.
Friday night a friend of mine hosted a little 4:00 pm Birthday Happy Hour that ended with Fireball shots and the birthday song at midnight! It was perfect! It's safe to say that I don't remember getting into bed that night, and I possibly woke up on my birthday feeling much older than 48!
Saturday I was moving S L O W, but I did get my 5 mile walk in!
I have not counted points these last two days, and today is Thanksgiving number one at my mom's.
Look at the great little reminder that I got from my WW app!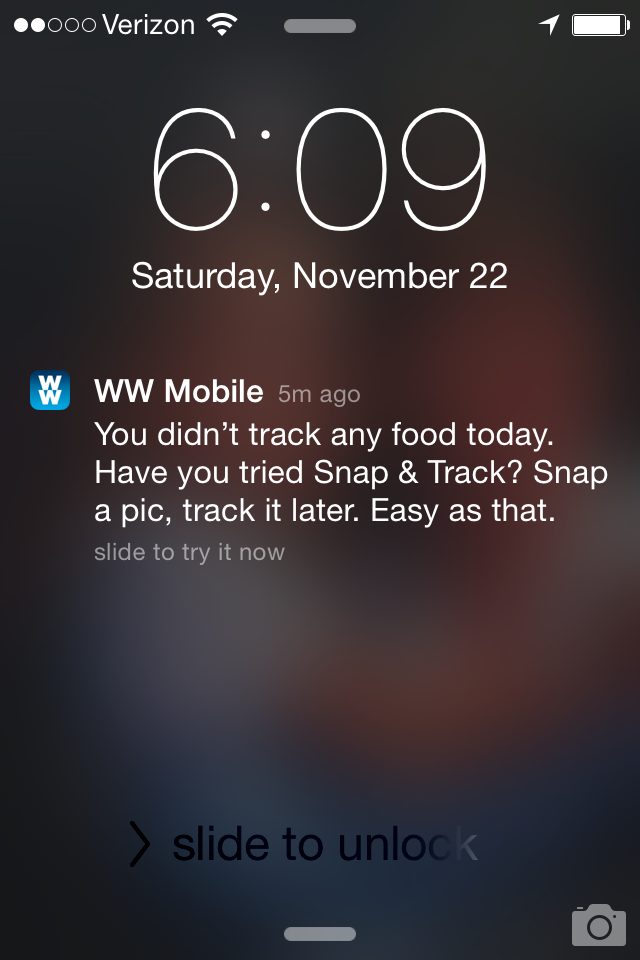 I'm headed out for my walk now.
It's been a great weekend!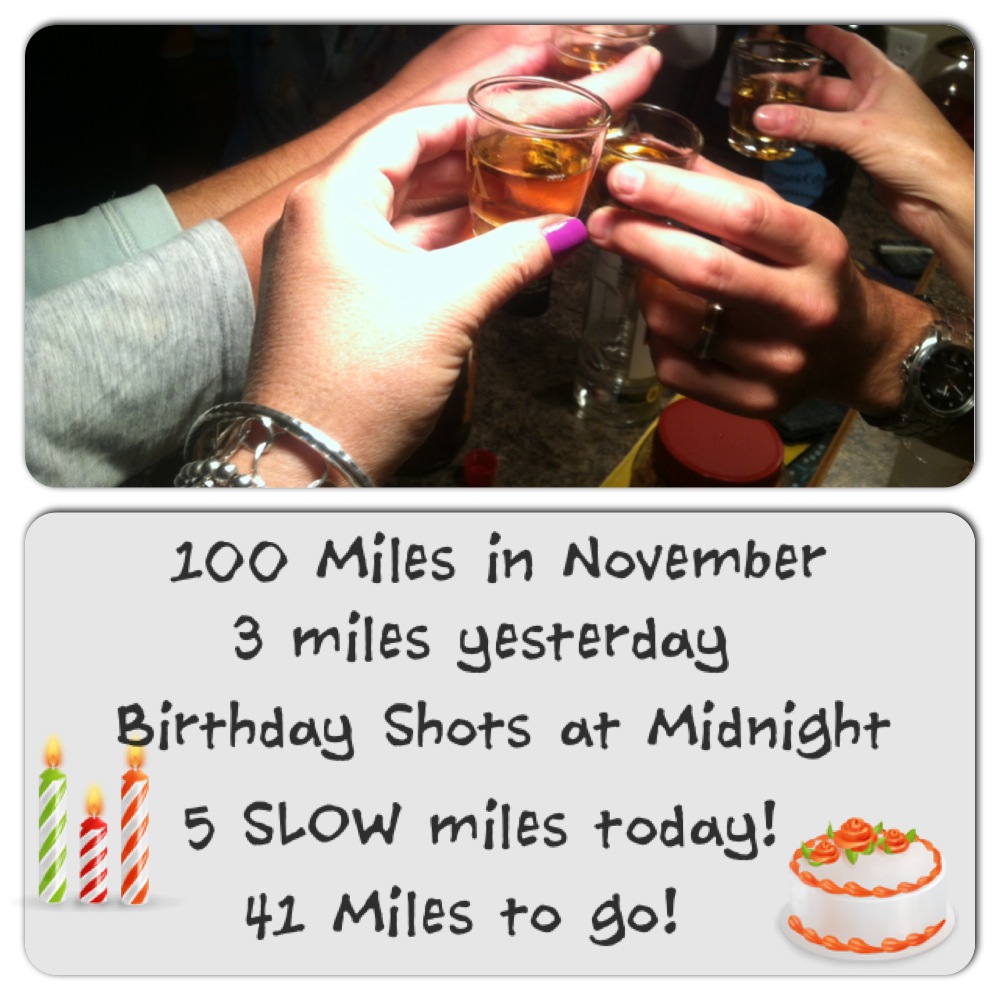 I sat down in front of the mirror to put my make up on, and I looked at myself and I thought….so, this is me at 48. This is what 48 looks like on me. And I took my picture. I mean, I had to take a "made-up" picture too, right?
If this is your birthday month, I hope you've been celebrating all month long!
"love the life you live, live the life you love"