Tess was vomiting and had a fever all day on Saturday. Then we received a text from my son asking if anyone at our house was sick. Then we all started exchanging text and realized that at least 10 of the 21 people that were here for Thanksgiving had experienced some tummy issues and/or fever!
Mike and I had somehow escaped the bug, I thought.
Yesterday, around 3:00 in the afternoon, I realized that I had no appetite at all. Later, I felt nauseous. I ended up eating very little and sleeping a lot! I never actually did get sick, but I was extremely nauseous. Still am.
I hope if I've seen you in the last few days, I didn't pass on anything I might have! I thought I was safe!
Breakfast
I've tasted several of the Greek Yogurts out there that are Pumpkin, and this was a favorite. It has Pumpkin Puree in it, and it was 21 Grams of Protein!
Pumpkin Greek Yogurt
5 PPV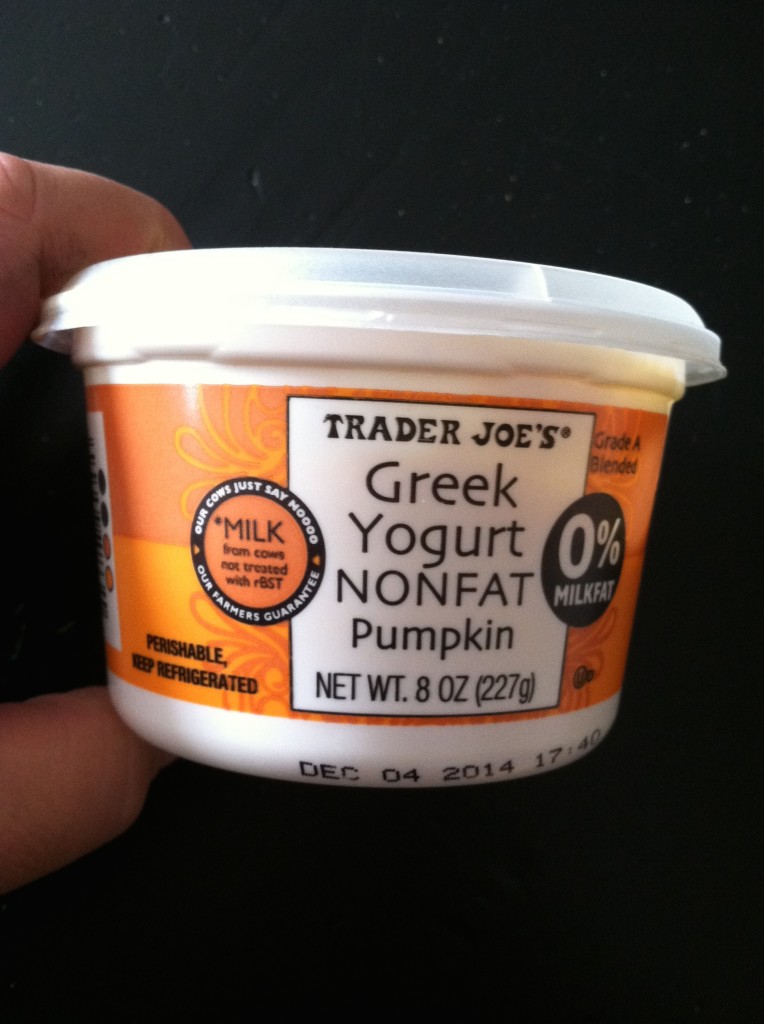 Lunch
I haven't bought this bread in a while, but it's my favorite and it's only 1 PointsPlus per piece! It's a little nutty and it makes great toast!

1 T. Almond Butter on Toast
4 PPV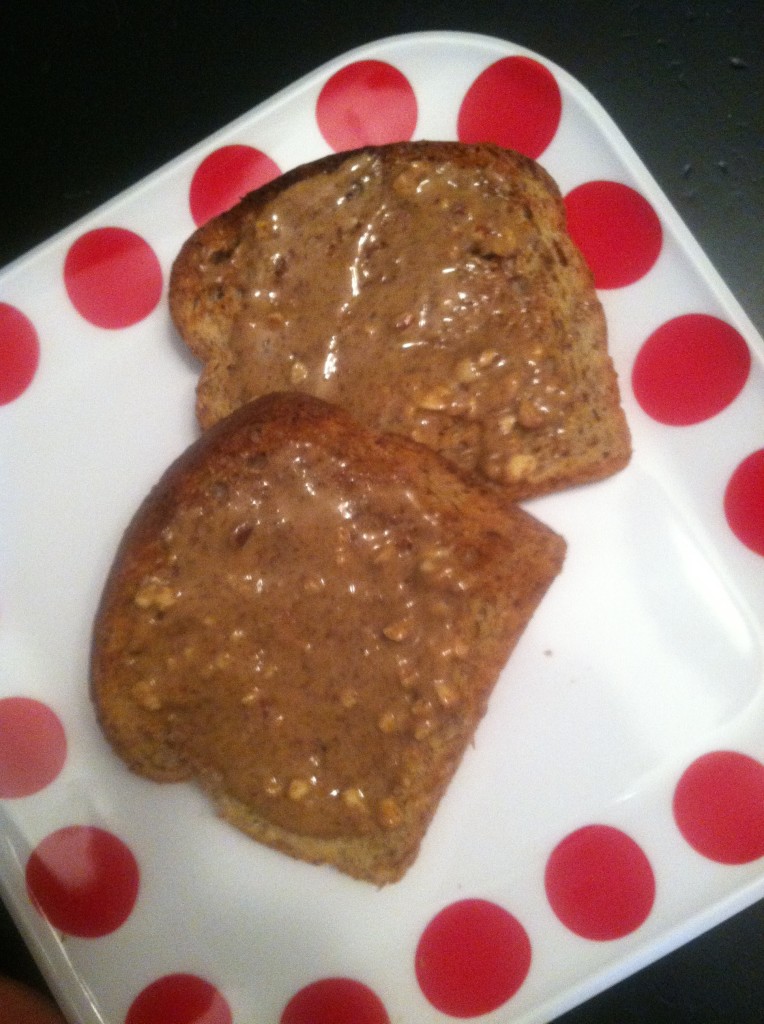 Weight Watcher's Points Plus
I can eat 26 PPV a day.
I can earn Activity Points by doing exercise, and eat them if I choose.
I have an allowance of 49 extra points that I can dip into throughout the week if I choose.
I should drink a minimum of 6 (8 oz) glasses of water each day.
My Weight Watcher Week Begins on Friday's
Breakfast = Greek Yogurt (5)
Lunch = Almond Butter and Toast (4)
Total = 9
Exercise = none
Activity Points Earned for the Day = 6
Activity Points Earned This Week = 6
Activity Points Remaining This Week = 6
How many glasses of water I drank for the day = 6
Remaining points from my 49 Points Allowance = 0

"love the life you live, live the life you love"