Oh, Blog….I do miss you when I'm gone. it's just that sometimes you are not at the top of the priority list, but the Holidays are now over (well, almost) and I can get back to my routine, and you and I can reunite.
When I do a big fridge and pantry clean out, I like to do it on Monday because Tuesday is Trash Day! I suppose this has more meaning in the summer months when the garage can get really hot, and the trash can become really stinky with food in it, but none the less, cleaning out the fridge the day before trash day is a habit that I have formed that keeps the fridge from becoming an unorganized mess of foods that no longer need to be in there! I do try hard not to let too many foods go bad, but this "trash day" had more to do with Holiday foods that HAD TO GO!
I tossed all candies, chocolates, cookies, sweet breads, crackers, chips, dips, coffee creamers and anything with a date that said it must go!
Then I went to the grocery store and stocked up on fruits and veggies! Two of the containers in my fridge now have cooked chicken and cooked quinoa in them.
The trash is gone and the good stuff is back! Yay Trash Day!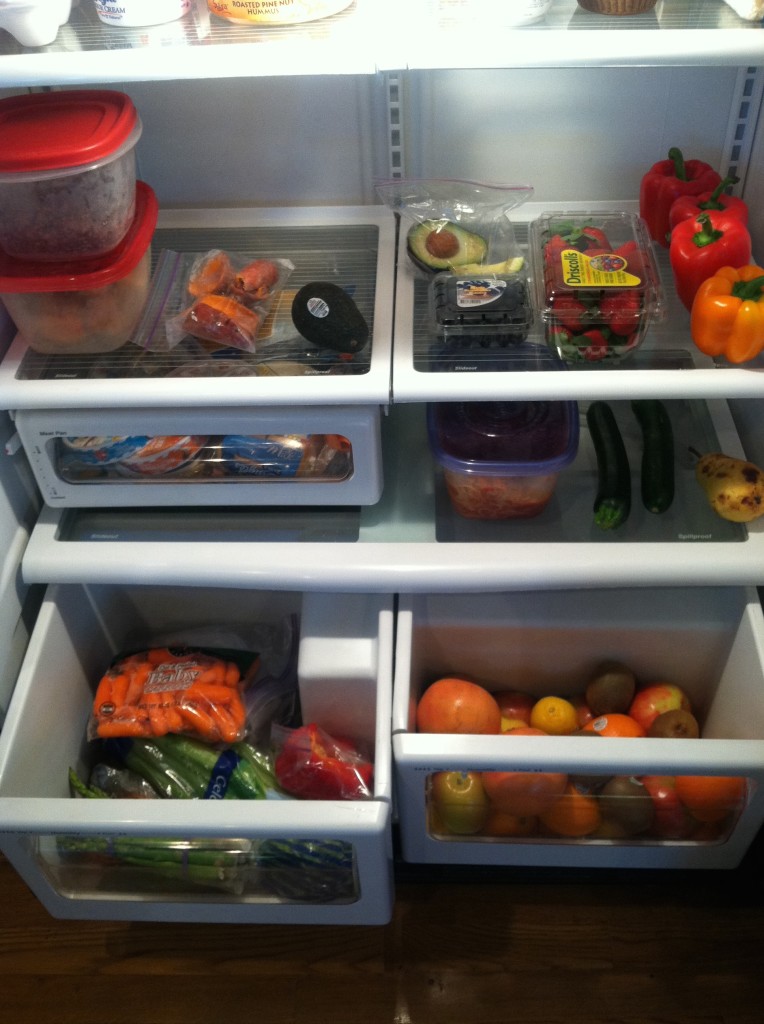 After organizing the fridge and the pantry, I actually got outside and walked 6 miles with a friend! After that, I took my pups for a one mile walk. It was a bit chilly, but not windy, so tolerable.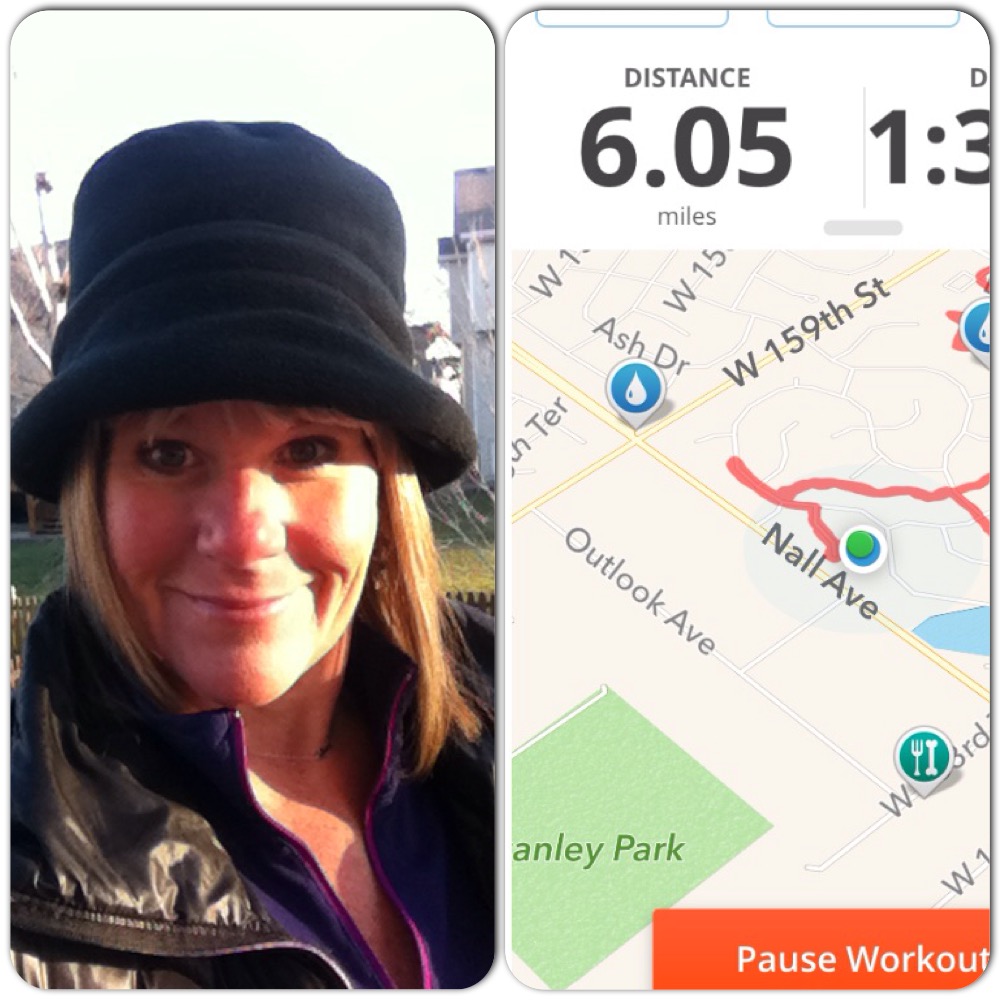 Tomorrows blog post will be a recap of 2014, and my goals for 2015!
Here are yesterday's eats!
Breakfast
5 PPV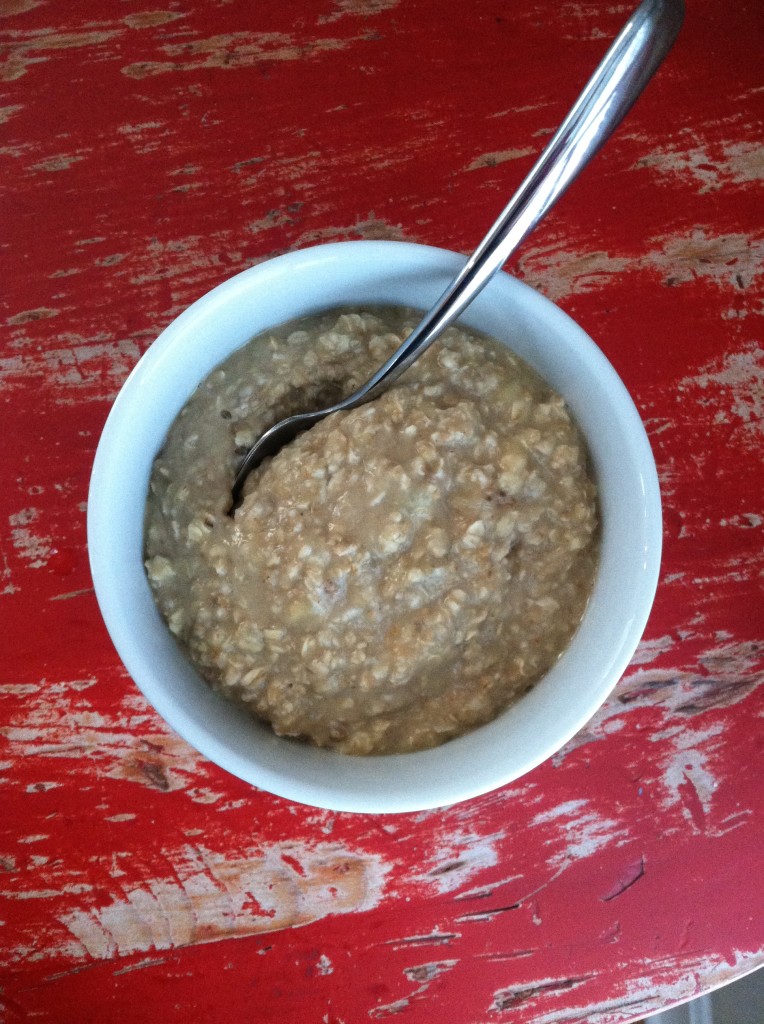 Lunch
Sautéed Red Onion, Zucchini, Cooked Sweet Potato
Avocado and Egg
7 PPV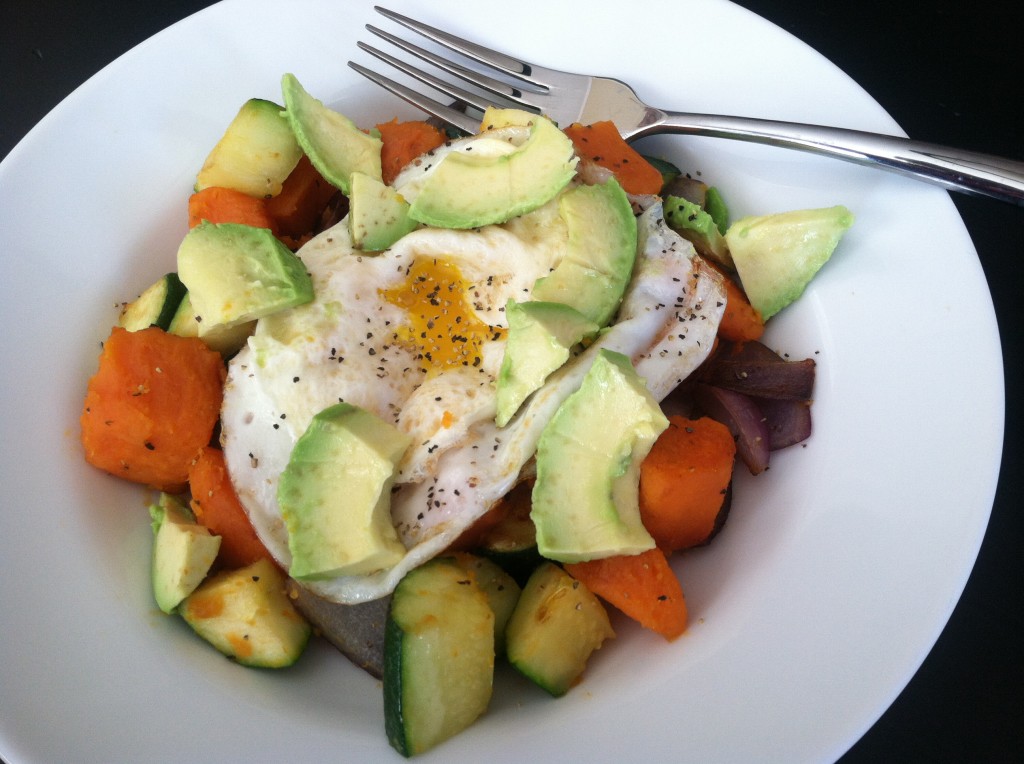 Snack
Pear and Gouda Cheese
4 PPV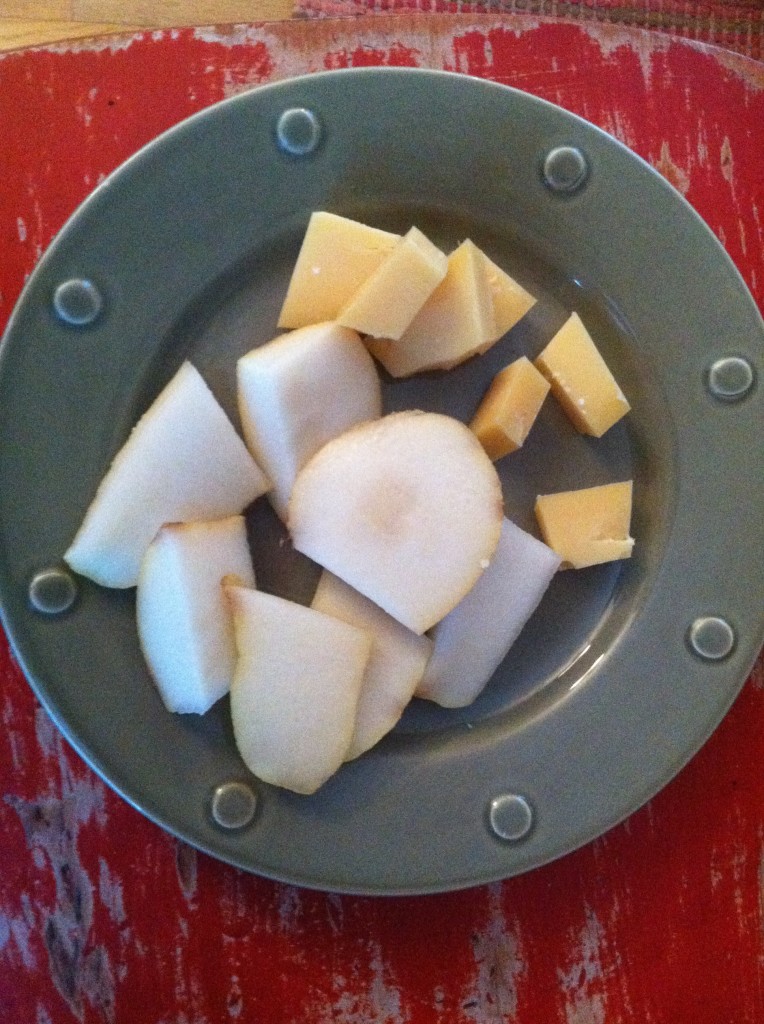 Snack
Granola
8 PPV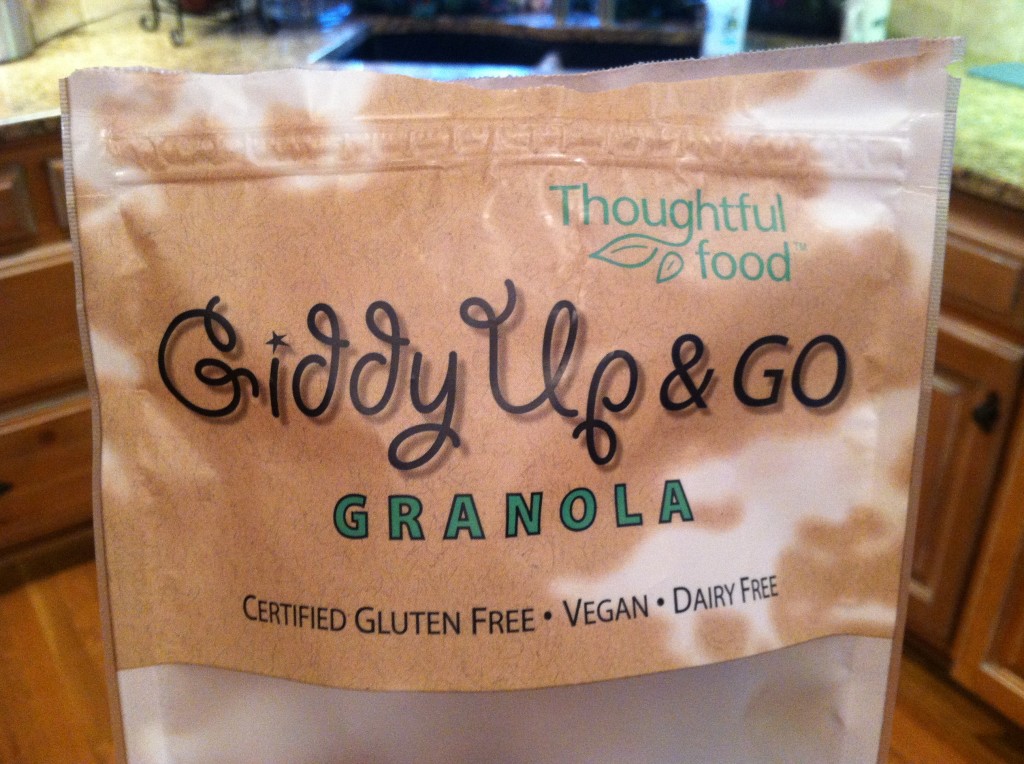 Dinner
Chicken Parmesan
8 PPV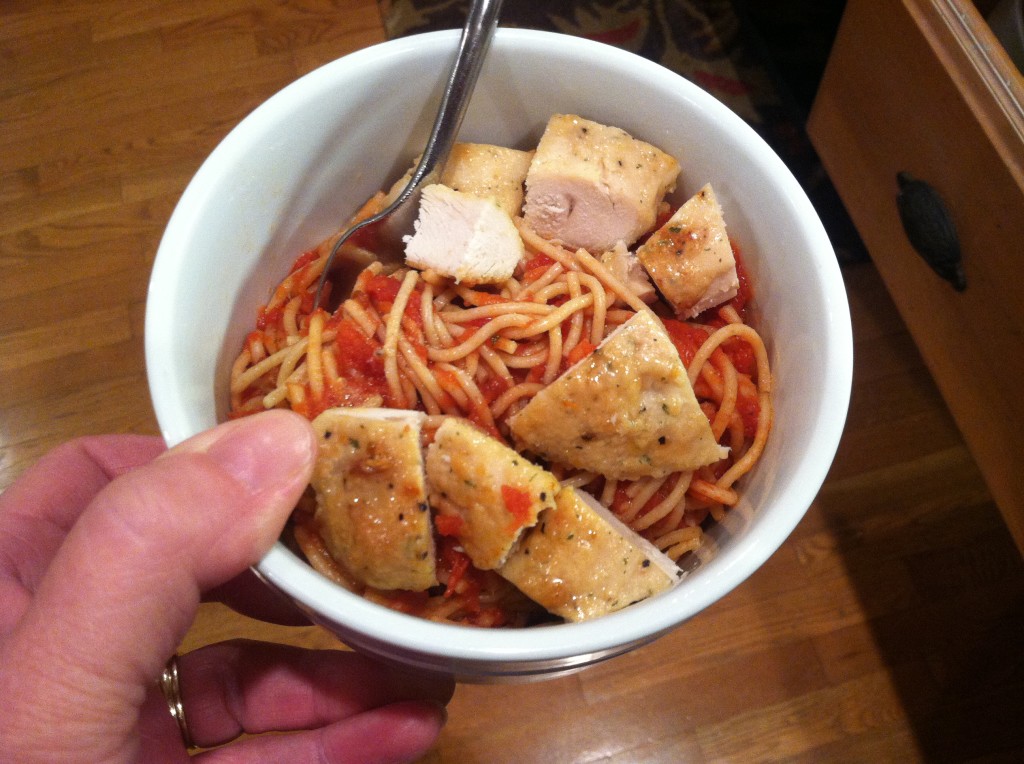 Breakfast = Oatmeal (5)
Lunch = Veggie Bowl with Egg (7)
Snack = Pear and Cheese (4)
Snack = Granola (8)
Dinner = Chicken Parmesan (8)
Total = 32
Exercise = Walked 6 miles with a friend, 1 mile with the dogs
Activity Points Earned for the Day = 8
Activity Points Earned This Week = 8
How many glasses of water I drank for the day = 8
Holiday leftover's in YOUR fridge tempting you? Trash it!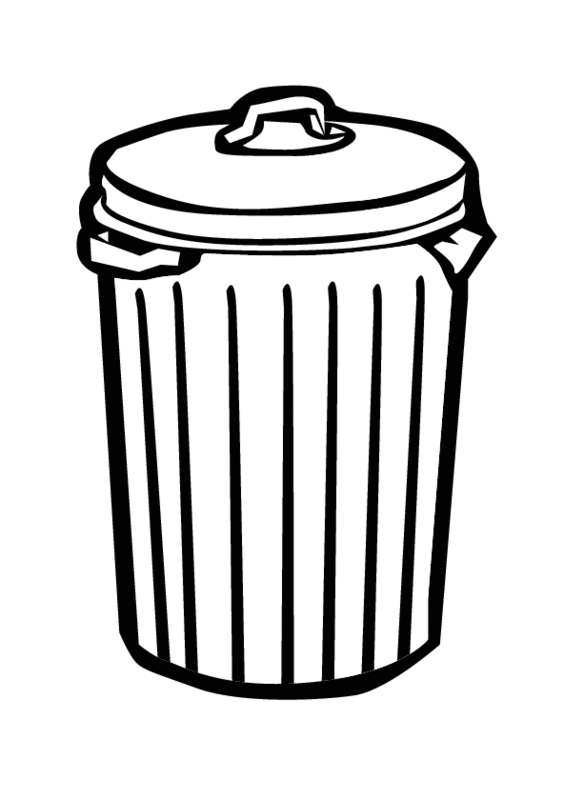 "love the life you live, live the life you love"