I am officially half way through the January Challenge, and I do feel so much better.
I'll be honest, coming to Dallas in the middle of this challenge of cutting so many things out of my diet, was an additional challenge. Typically, when Tess and I get together, I allow myself to be in my 20's all over again. It's even more fun in Dallas, because we hang out with her roomies and her friends and the weekend is just one big party! I love it!
Knowing I was in the middle of this challenge, I think Tess kept the plans a little more low key. Thursday we did have dinner out at our usual place, and I ordered differently than I normally would (no cheese and no alcohol at the pizza joint), and last night we cooked at home and had friends over. I did participate in a champagne toast (1/4 cup) for one of her friends on a new position at his job, but that was it, and we planned dinner so that everyone had lots of options, and I had a great dinner and stayed true to my challenge.
Tess and I started yesterday morning off at a Weight Watcher meeting. I had never been to a WW meeting out of town before, and it was kind of fun to experience a different leader and the vibe of a different meeting. I knew I'd had a good week, so I was looking forward to weighing in.
I was down 3.2 pounds from last week!!
I was really hoping for a 2 pound loss, so I was super pleased. Last weeks meeting was all about portion control, something I need to be careful with anyhow, and it was a great reminder for me that I was eating too large of portions. I needed to start measuring and weighing my food if I was going to get these pounds off that I had put back on.
The first week in January, I started my challenge and was eating super healthy foods, but I was eating too much and the scale didn't budge. This week all of that measuring and weighing (it really doesn't take that much extra time) really paid off and I feel great!
After our WW meeting, and the two of us talking about how awesome we were, we went to the gym for our 5K training. We did the Color Run last year in Dallas, and we had so much fun with it that we are doing it again this year in Dallas in March!
After the gym, we made a huge grocery list, planned Tess' meals for the week, planned our dinner for Friday and Saturday, and went grocery shopping!
After organizing all of the groceries, we cleaned up and went out with a couple of friends for a great afternoon of people watching at one of my favorite bars, The Katy Trail Ice House. The weather was gorgeous and the Ice House has a huge outdoor area with all sorts of fire pits and heat lamps. We went just before sunset, and once the sun was down, those heat lamps felt awesome! They even had blankets on the back of every other chair! This place sits right on the Katy Trail, so runners and bikers and walkers are passing constantly, with many even stopping for a beer! It super dog friendly too, so lots of little four legged friends enjoying an evening out too!
The kids all enjoyed their beers while mom sipped on a nice hot cup of joe!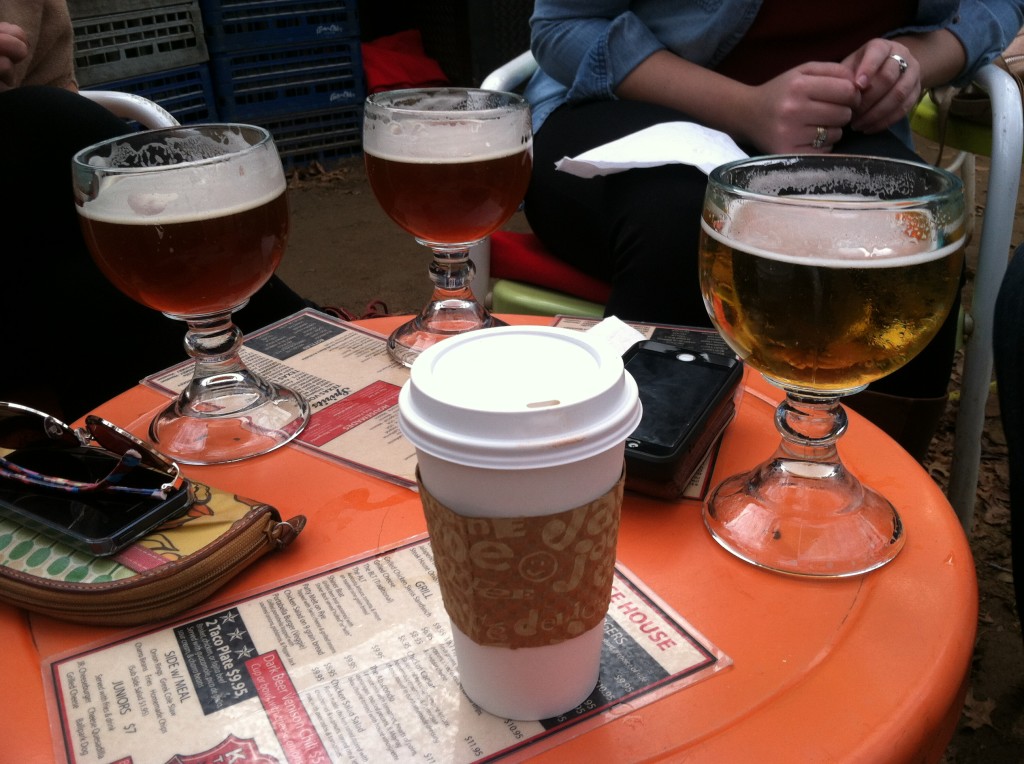 We got home around 7:30 and Tess and I made Chicken Fajita's for the gang, and we had an appetizer of raw veggies and guacamole! I ate my fajita's over a bed of quinoa and topped it with guacamole and it was delicious! One of the girls bought Cheesecake for dessert, and I wasn't even tempted. I love cheesecake, so I am definitely in the zone.
After dinner, the 7 of us played a game around the table that is much like the game Telephone, and we laughed so hard, I almost pee'd my pants. . I lost track of how much water I drank yesterday, but I think I passed 80 ounces just sitting around the table last night. I was determined this weekend to travel, have fun, and still lose weight! I know I will happy with next weeks results too!
We didn't make any actual plans for today, but the weather will be gorgeous, so maybe something outside?
For the month of January, I am not eating the following items.
Gluten
Dairy
Red Meat
Soy
Corn
Sugar
Artificial Sweetness
Alcohol
Here are yesterday's eats….
Breakfast
Egg, Banana
Un-Pictured 1 T. Better n' Peanut Butter
3 PPV
We were chatting breakfast ideas at the WW meeting when someone told us how they make their scrambled eggs in a coffee mug coated with nonstick cooking spray, and then cook it in the microwave for one minute, so we gave it try! Perfect!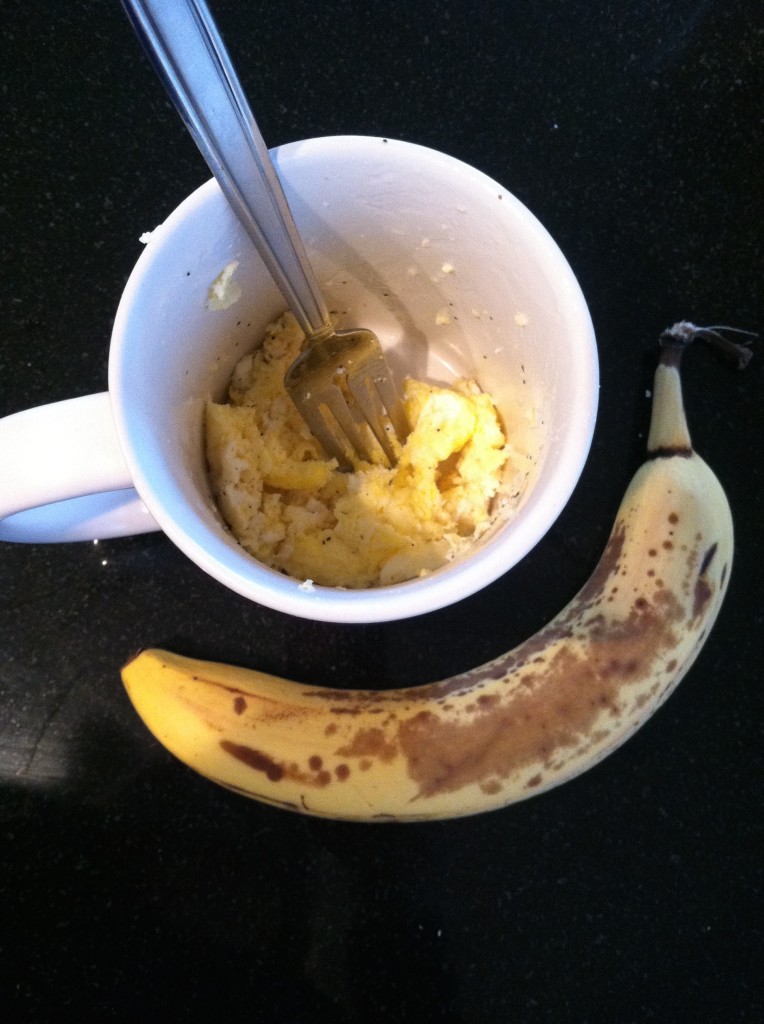 Lunch
Egg White Sandwich on Gluten Free Toast, Avocado
Grapes, Carrots
7 PPV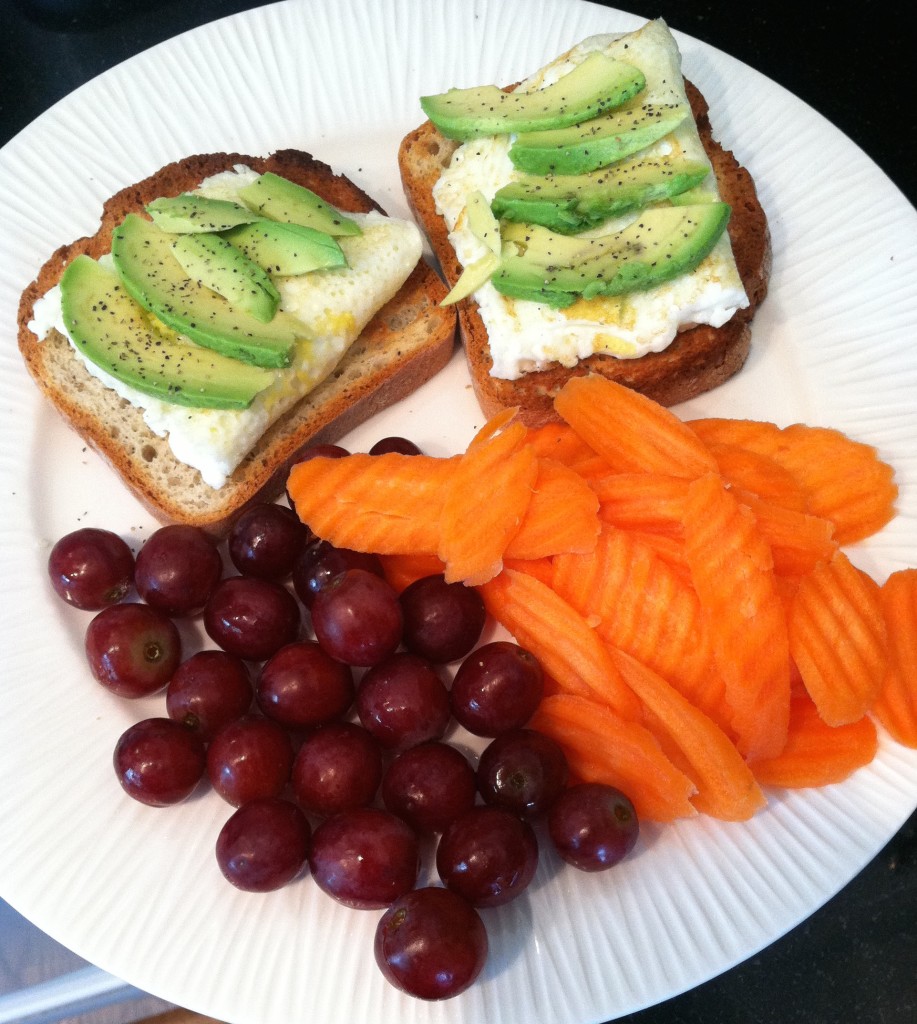 Snack
Bell Peppers and Hummus
1 PPV
Terrible picture, excellent hummus!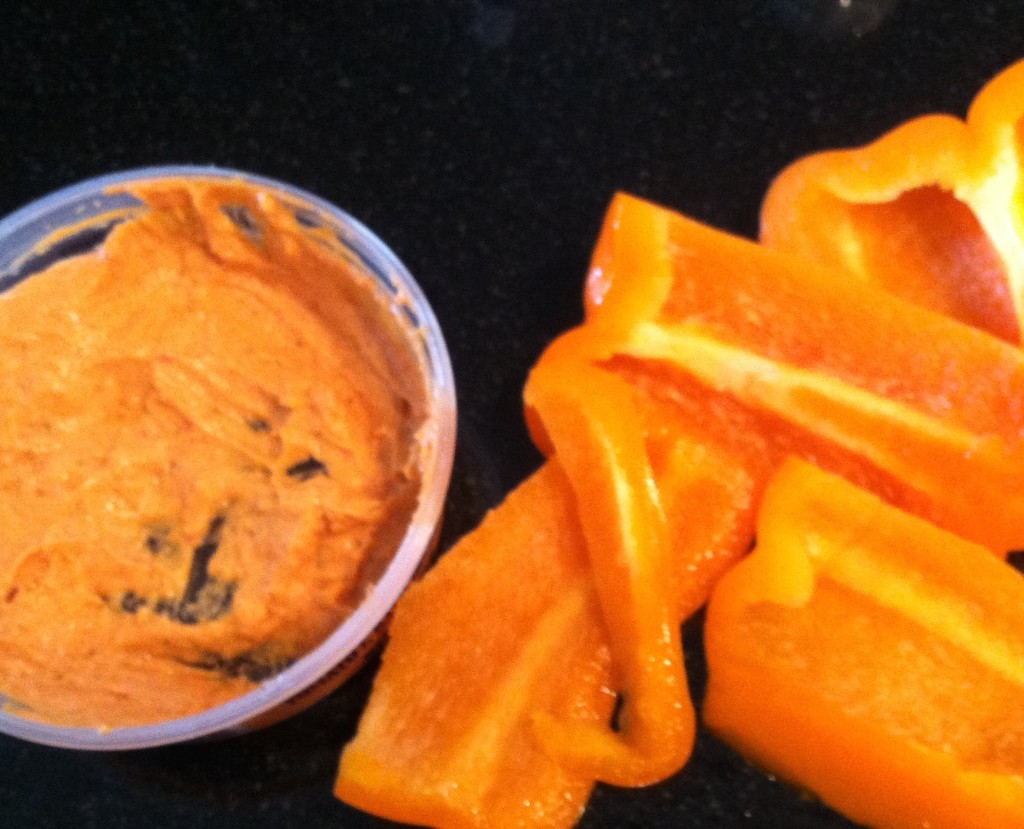 Dinner
Carrot Chips and Guacamole
Chicken Fajita's over Quinoa with Guacamole, Salad
1/4 C Champagne
20 PPV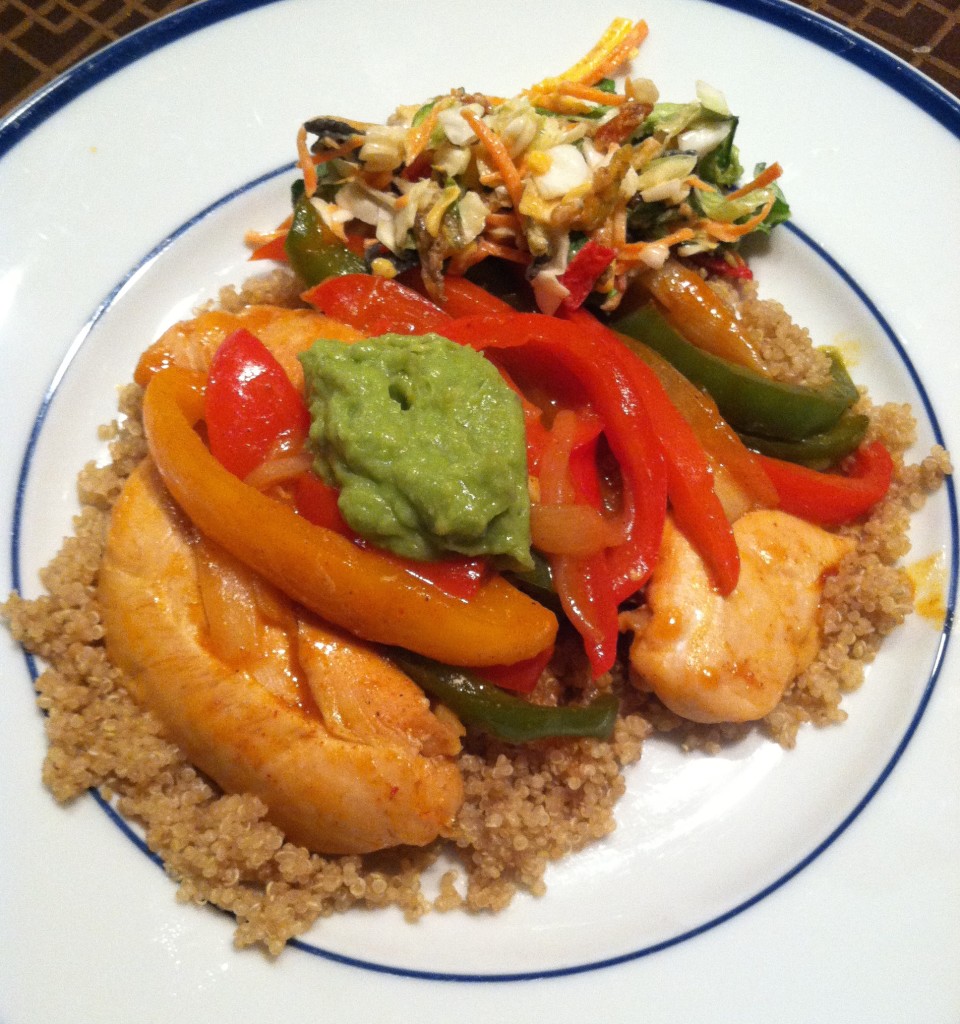 Weight Watcher's Points Plus
I can eat 26 PPV a day.
I can earn Activity Points by doing exercise, and eat them if I choose.
I have an allowance of 49 extra points that I can dip into throughout the week if I choose.
I should drink a minimum of 6 (8 oz) glasses of water each day.
My Weight Watcher Week Begins on Friday's
Breakfast = Banana, Better n Peanut Butter, Egg (3)
Lunch = Egg Sandwich, Fruit and Carrots (7)
Snack = Veggies, Hummus (1)
Dinner = Fajita's and Lots of guacamole (18)
Total = 31
Exercise = Treamill
Activity Points Earned for the Day = 4
Activity Points Earned This Week = 4
Activity Points Remaining This Week = 4
How many ounces of water I drank for the day = 100
Remaining points from my 49 Points Allowance = 44
This is What I Will Accomplish in 2015
I will choose one occasion per month for Social Drinking
I will go no more than two days in a row without some sort of exercise. (unless I'm sick)
I will track every single day for the entire year. No matter what. I'll track if I eat 26 points, I'll track if I eat 76 points.
I will RUN in a minimum of six 5K's

"love the life you live, live the life you love"