It felt so good to make the decision to take some of the foods back out of my diet (the foods that I took out of my diet for January) for the rest of the month, or at least really limit them to maybe only once a week.
It makes me feel more disciplined, and that makes me feel like I'm putting my full effort into my weight loss, not just a little effort.
I know it's not for everyone, but it seems to work for me, right now anyhow.
I think you have to do what works for you.
I feel more in control knowing what I will and won't eat.
I did get outside yesterday for a walk, but then I only ended up walking about 1/2 mile. It's a bit chilly out today, but I WILL get on the treadmill!
I met a girlfriend out for dinner last night, and on my drive to the restaurant, I pondered having a glass of wine with her, but three hours later, I had consumed 4 glasses of water and 5 cups of coffee instead! My dinner was amazing and we had a great conversation and lots of laughs!
Headed to the Dr.'s Office today to hopefully find out exactly what to expect over the next few weeks.
Here are yesterday's eats……
Breakfast
Gluten Free Toast, Egg, Avocado
Berries
6 PPV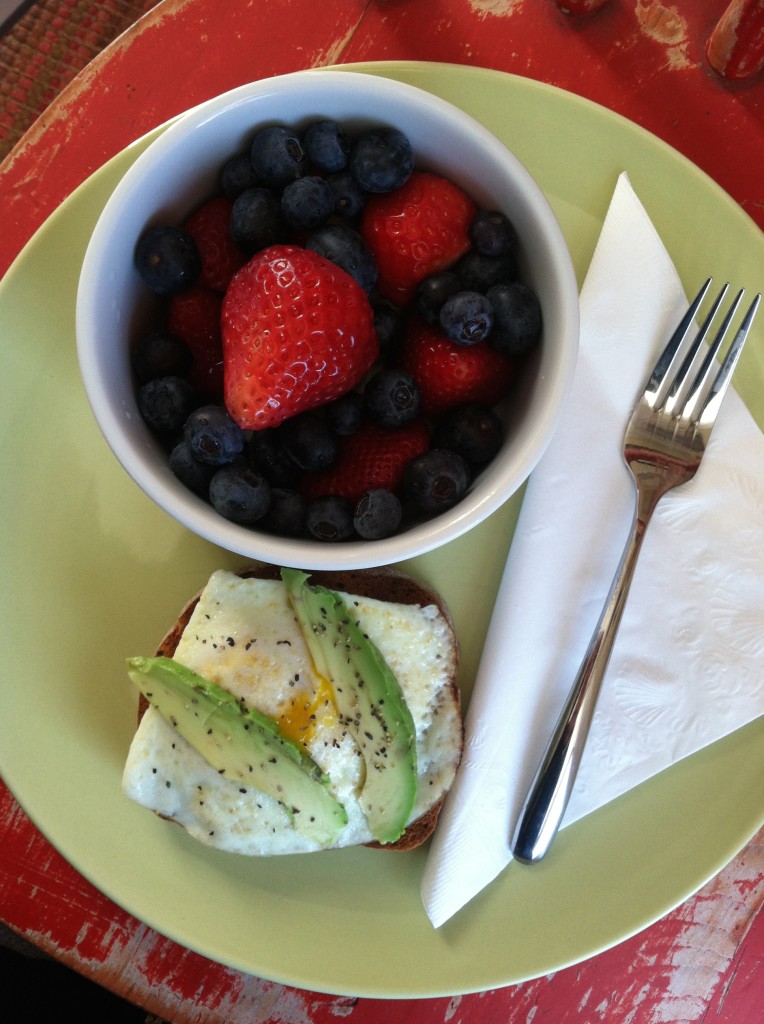 Lunch
Spinach, Grilled Chicken, Strawberries
1 T. Sunflower Seeds, 1 T. Reduced Fat Feta
2 tsp Olive Oil, 1 tsp Cara Cara Orange Balsamic Vinaigrette
Cracked Black Pepper
7 PPV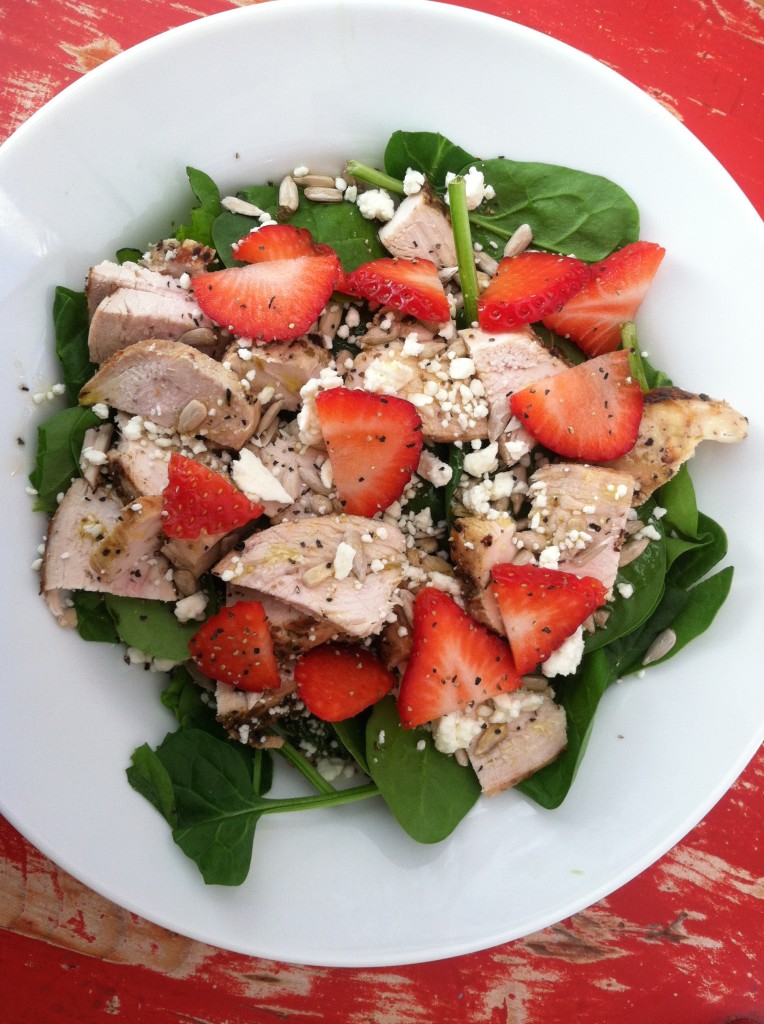 Snack's
Blueberries
0 PPV

Smoothie
1 PPV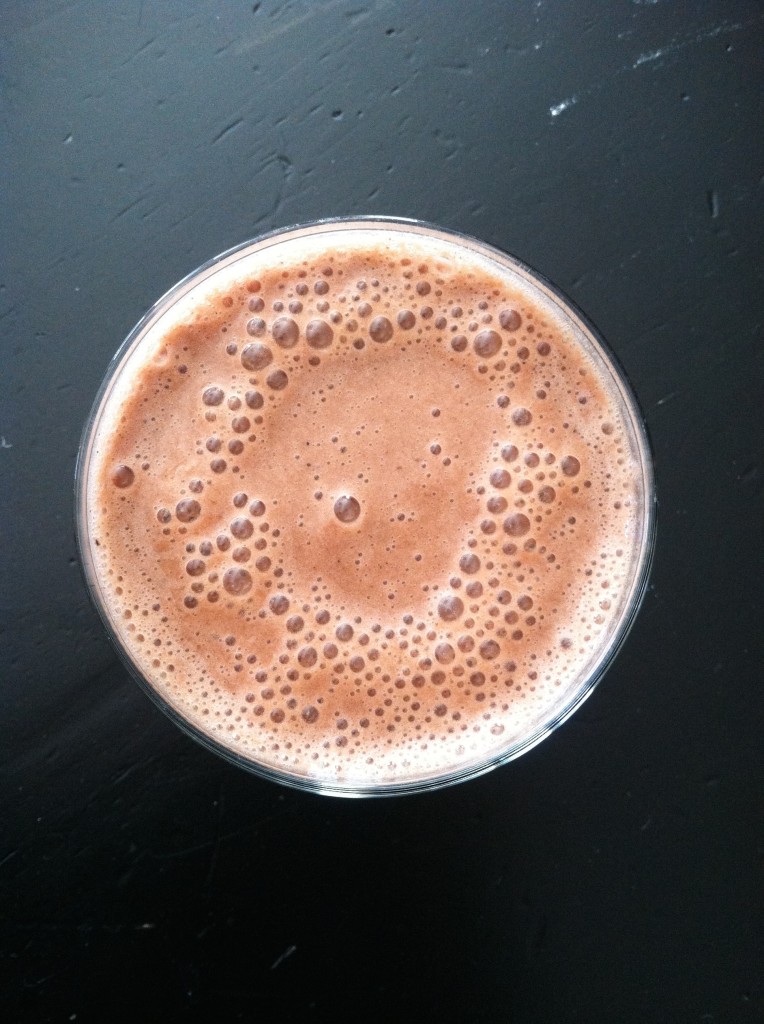 Dinner
Salmon Salad
12 PPV
This salad was awesome! I didn't need the dressing. The salmon and the scoop of guacamole dressed the salad perfectly!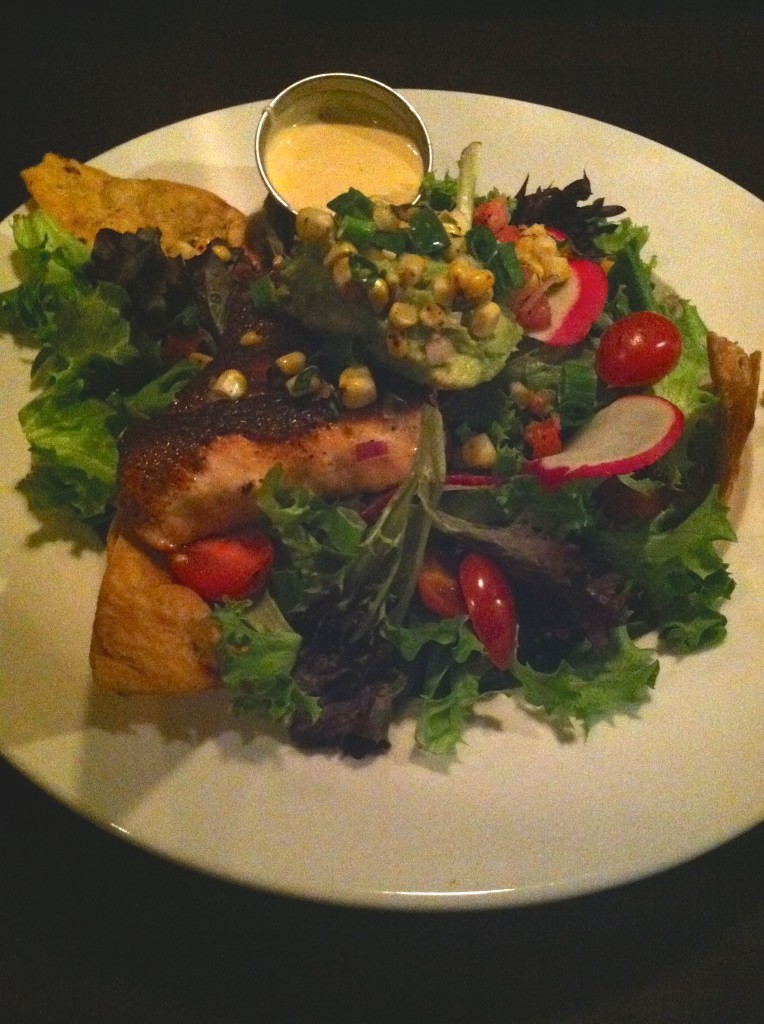 Weight Watcher's Points Plus
I can eat 26 PPV a day.
I can earn Activity Points by doing exercise, and eat them if I choose.
I have an allowance of 49 extra points that I can dip into throughout the week if I choose.
I should drink a minimum of 6 (8 oz) glasses of water each day.
My Weight Watcher Week Begins on Friday's
Breakfast = Gluten Free Toast, Egg, Fruit, Frothy Coffee (6)
Lunch = Salad (7)
Snack's = Blueberries, Smoothie (1)
Dinner = Salmon Salad (12)
Total = 26
Exercise = strolled a half mile
Activity Points Earned for the Day = um…I think none
Activity Points Earned This Week = 0
Activity Points Remaining This Week = 0
How many ounces of water I drank for the day = 80?
Remaining points from my 49 Points Allowance = 0
This is What I Will Accomplish in 2015
I will choose one occasion per month for Social Drinking
I will go no more than two days in a row without some sort of exercise. (unless I'm sick, or break a bone??)
I will track every single day for the entire year. No matter what. I'll track if I eat 26 points, I'll track if I eat 76 points.
I will RUN in a minimum of six 5K's

"love the life you live, live the life you love"