I seem to be in a Blueberry Bliss lately. It's great to have a favorite food with so many healthy benefits! I have read that blueberries are super high in antioxidants, a great brain food, great for your eye sight, great for our cardiovascular system, and you can freeze them without losing any of their health benefits!
Some of the fresh blueberries that I have had lately have been super plump and juicy!
One of my favorite things in my freezer right now is my gigantic bag of frozen blueberries!
I have discovered that if I put one cup of frozen blueberries along with 1 packet of sweetener (I'm currently loving the raw stevia) in a bowl in the microwave for about 2 minutes, it makes a great topping for my oatmeal, my pancakes or my french toast! No need for any butter or syrup with the sweetness that these berries provide!
Breakfast yesterday was soooo good!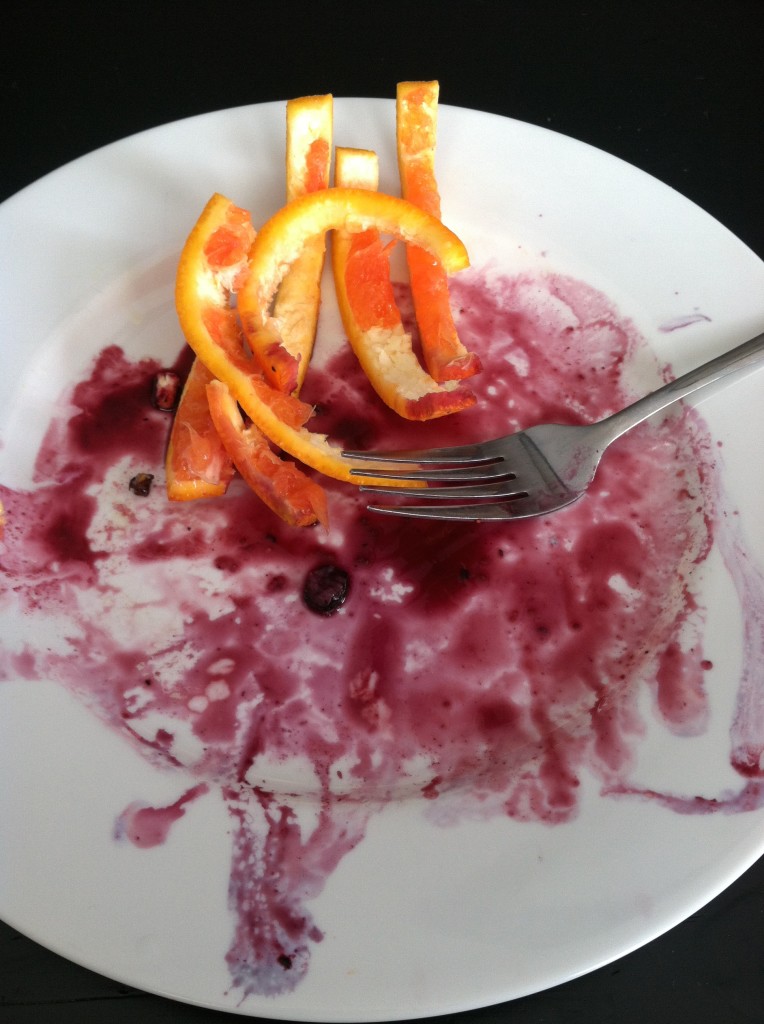 Fresh Blueberries all alone….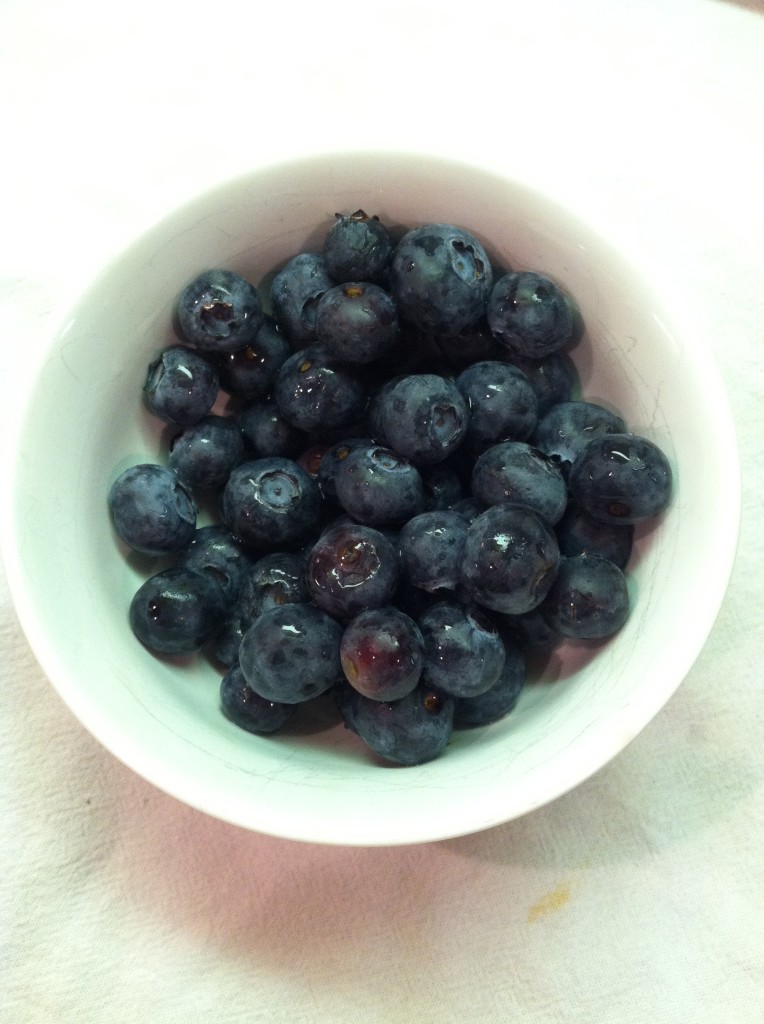 Fresh Blueberries on top of some Nut Butter Toast or English Muffin!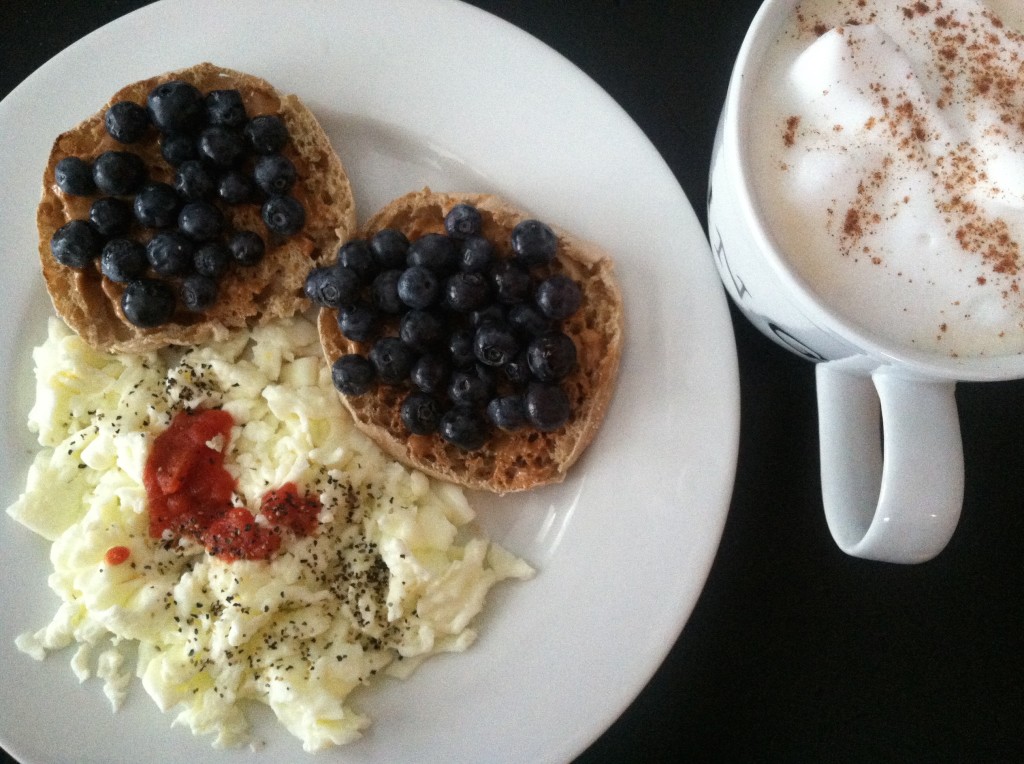 Frozen Blueberries in the microwave, then as a topping for my Oatmeal!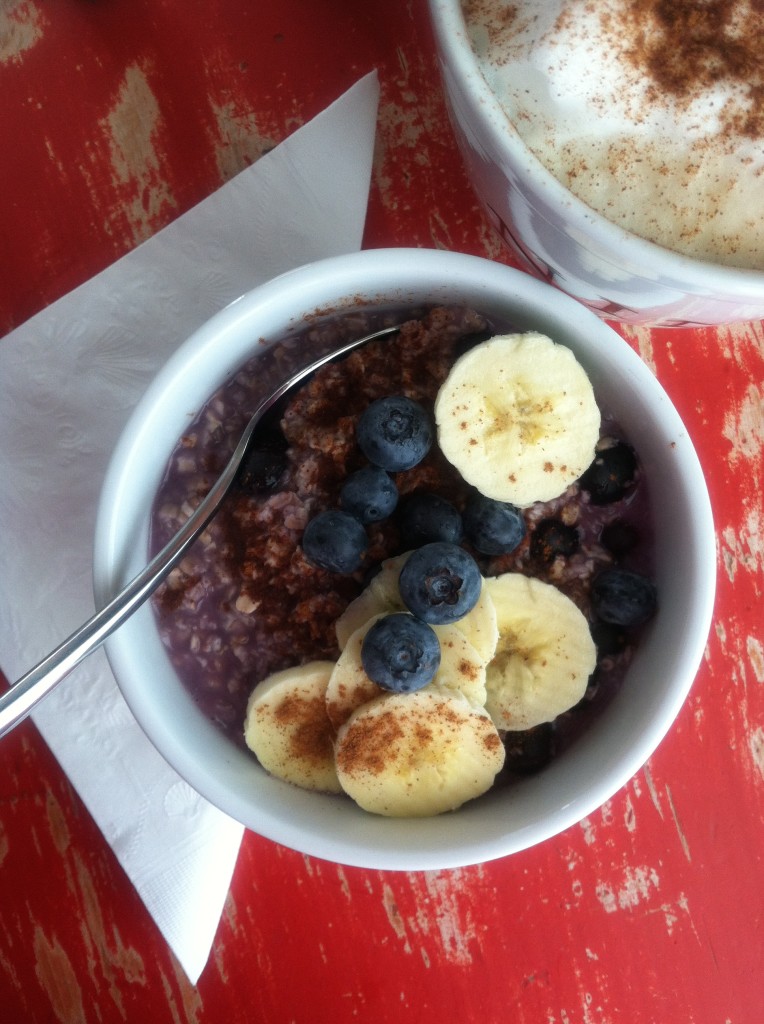 Mixed in with other berries…..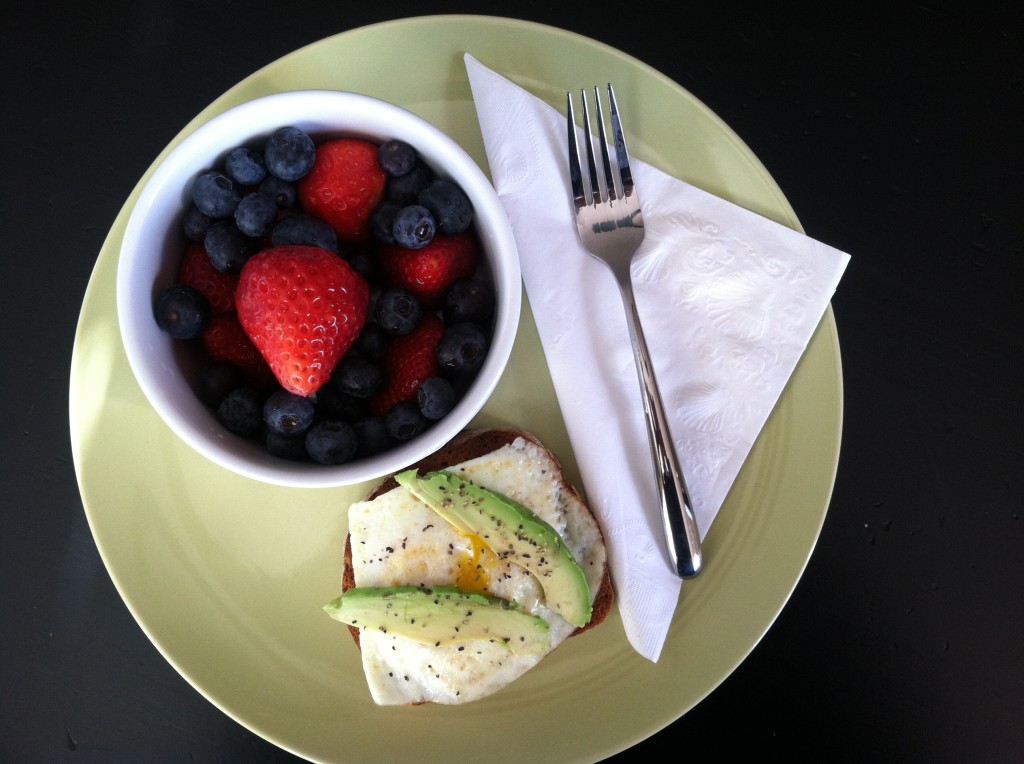 As a "To Go" snack!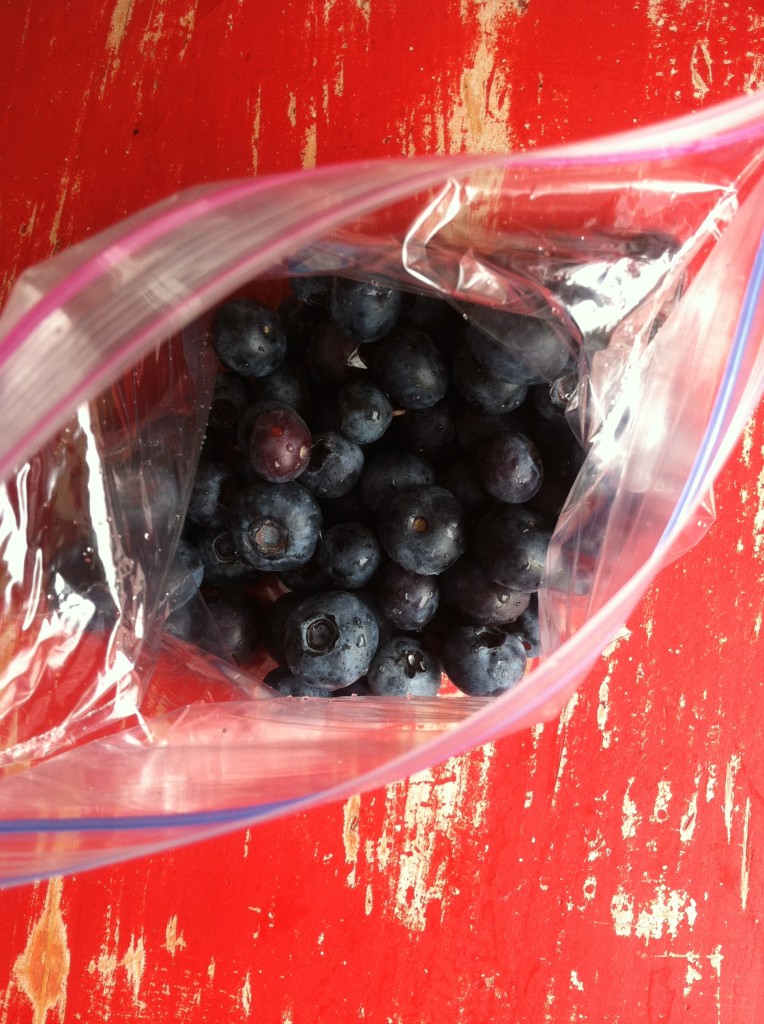 Did I mention Fresh Blueberries alone??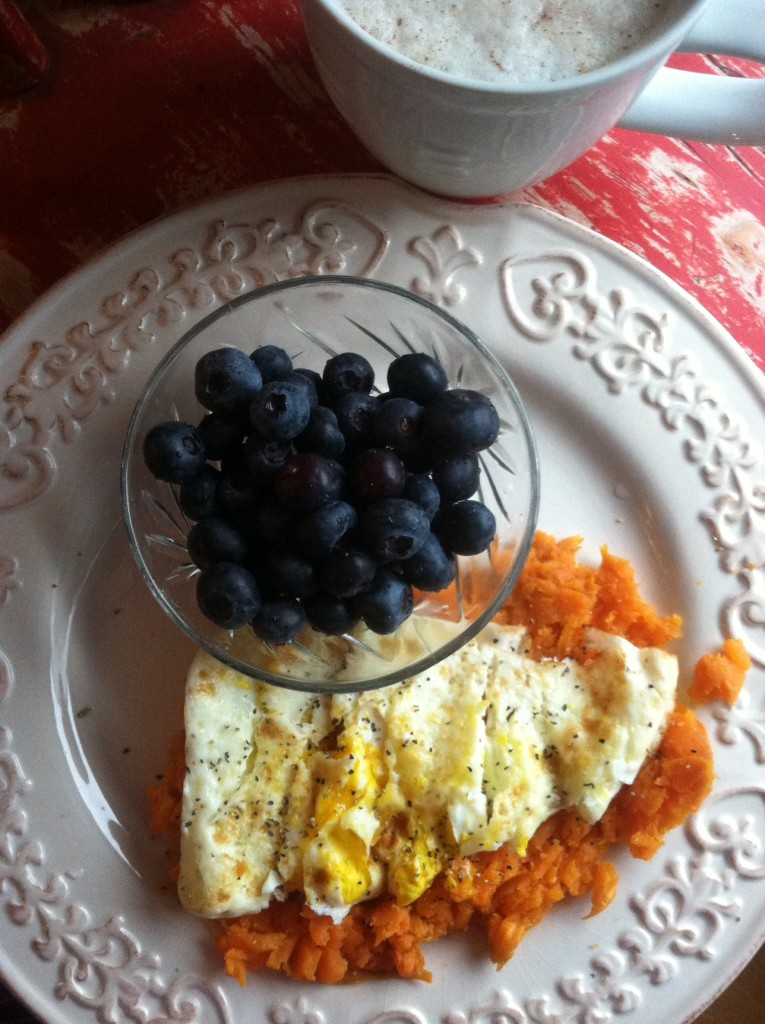 Frozen Blueberries blended in my smoothie made with Almond Milk…. or Coconut Milk??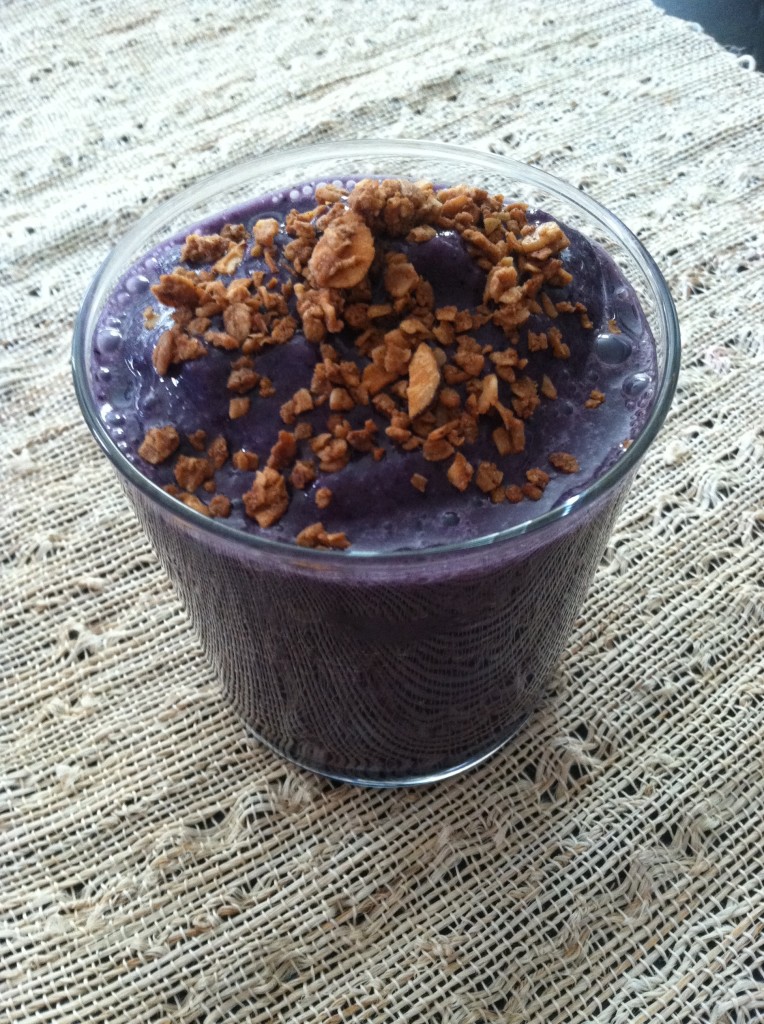 Here are yesterday's eats…….
Breakfast
French Toast with Warm Blueberry Topping
Orange Slices
6 PPV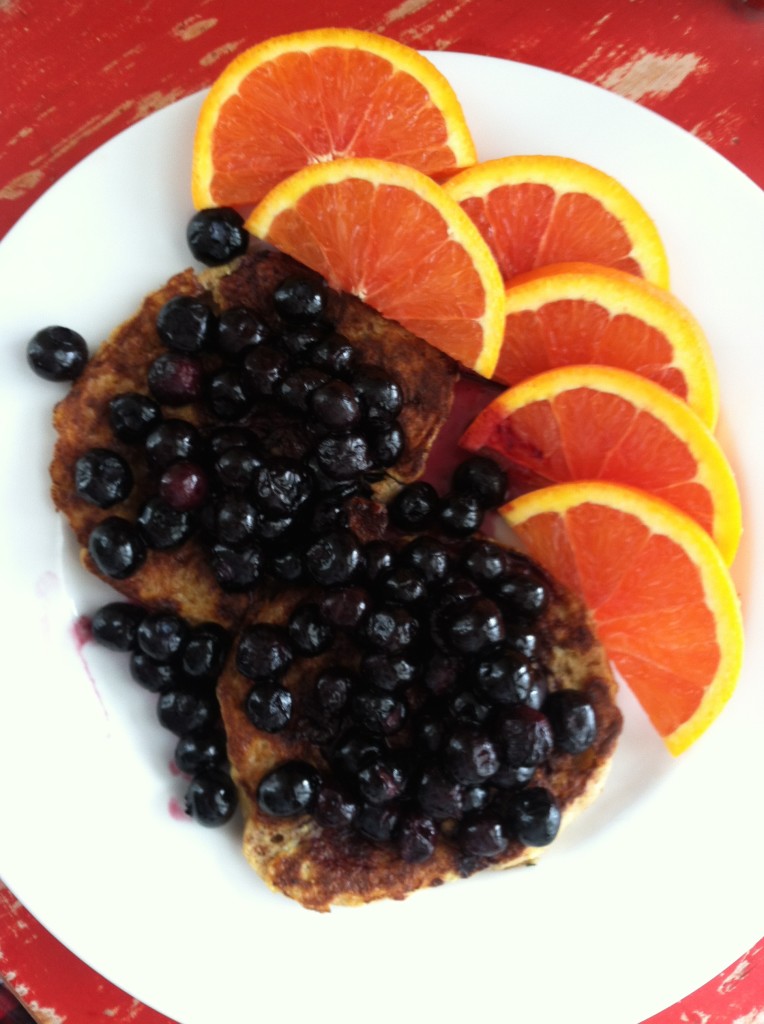 Lunch
Quinoa, Grilled Chicken, Grilled Zucchini
6 PPV
This was Mike's dinner leftovers from the night before. I used the last of the grilled chicken I had in the freezer for his dinner, while I had the last of the veggie burgers for my dinner. After this meal, I did pick up a few things at the store! 🙂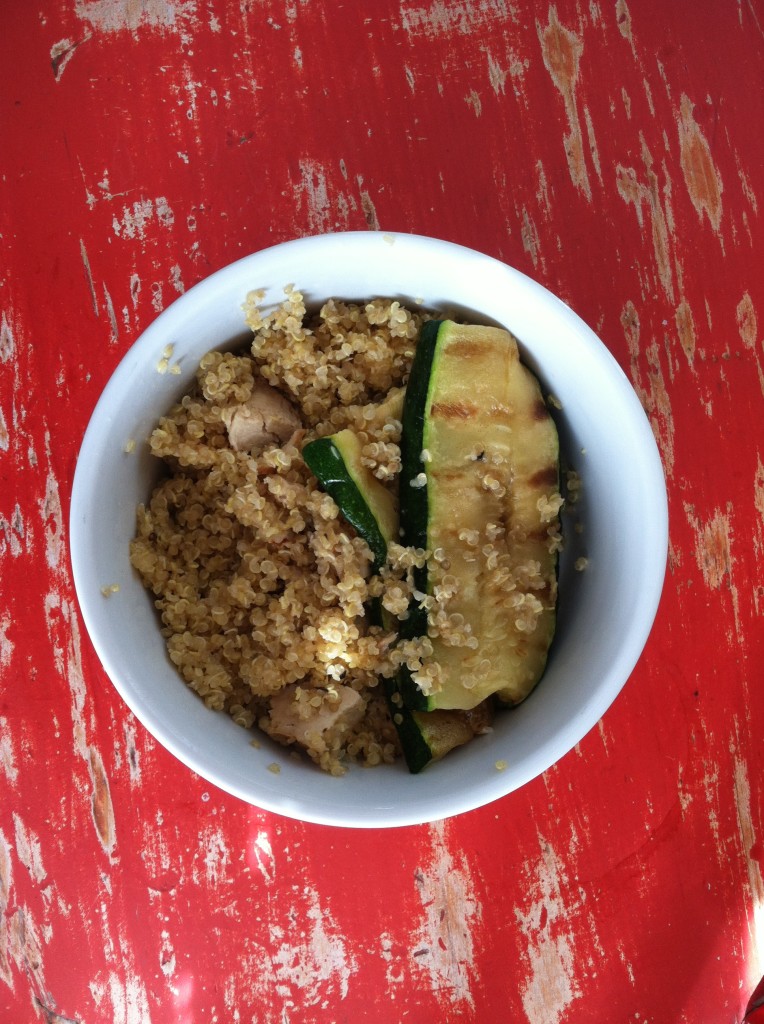 Snack
Smoothie
1 C. Coconut Milk, 1 Frozen Banana
1 T. PB2, 1 Raw Stevia Packet
2 PPV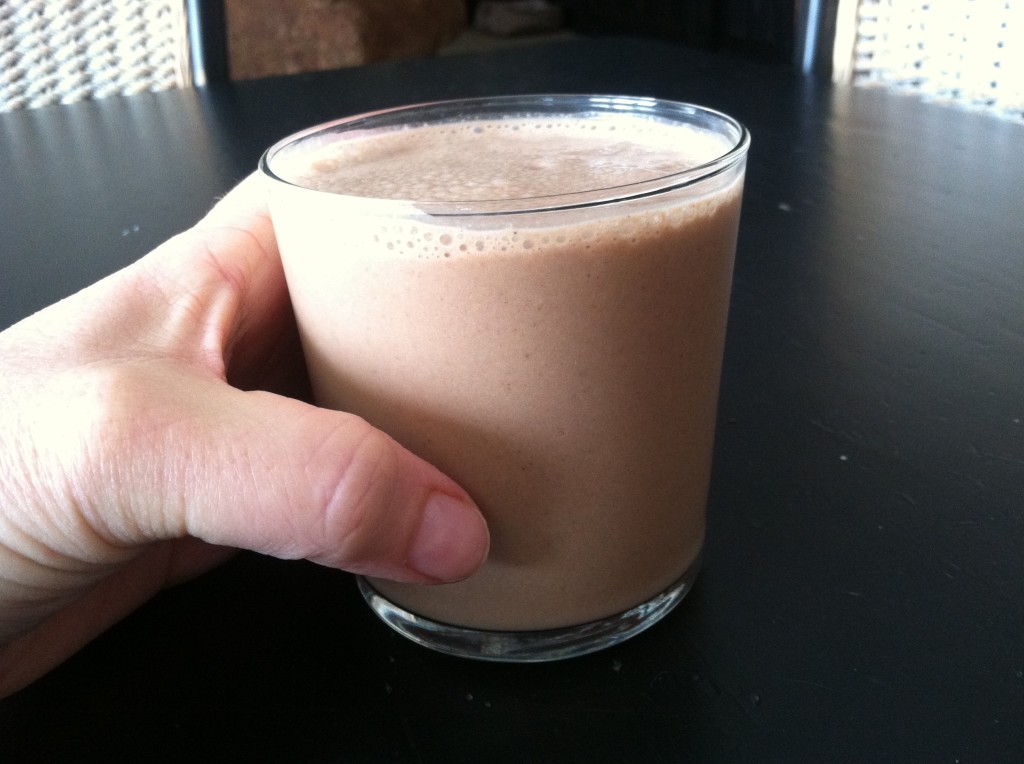 Snack
One Un-Pictured Banana
0 PPV
I bought two banana's along with a few other things at the grocery store yesterday afternoon.
Dinner
Mini Turkey Burger Quesadilla
Un-Pictured Mini Cheese Quesadilla
Carrots
Fruit Bowl
8 PPV
I haven't had any tortilla's in the house, that weren't Gluten Free, for a long time! These are 1 PointsPlus. I went to the grocery store for a few things and I was STARVING!!!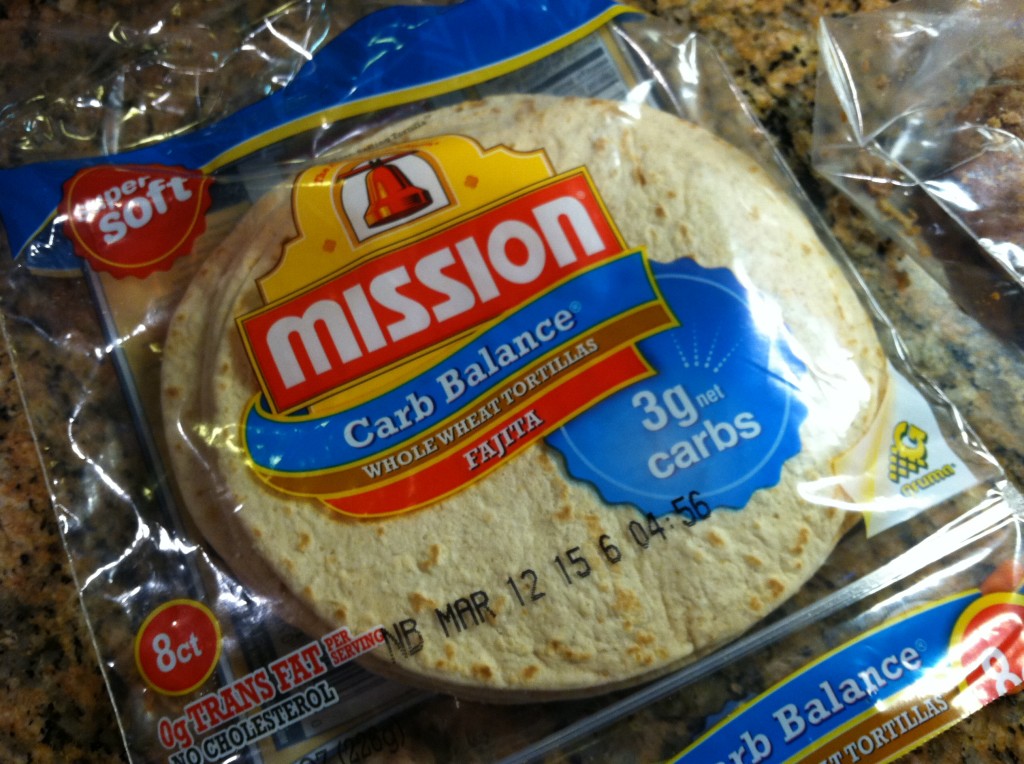 Dinner was odd, but I was so hungry at 5:00 and we don't usually eat until about 7:00. I found one last turkey burger in the freezer, so I heated it up, then cut it in half, and made a baby quesadilla burger with a little provolone cheese. I added a few carrots, and thought I would eat a small dinner later with Mike.
Still really hungry and loving the crispy tortilla I'd just eaten, I put a little cheese in one more tortilla and made a mini cheese quesadilla, but failed to take a picture of it.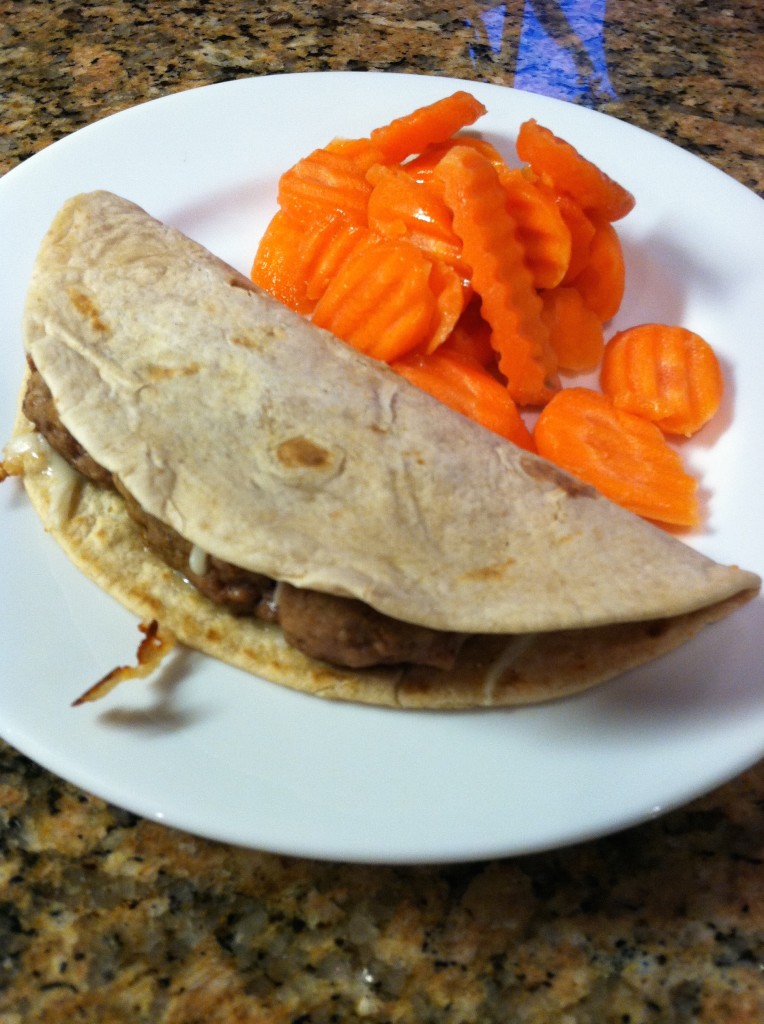 By the time Mike got home, (after 7:30) I wasn't super hungry, so I made this fruit bowl with some fresh raspberries, blackberries and the other banana that I bought yesterday! While I didn't eat all of my points for the day, I'm certain that I consumed plenty of calories.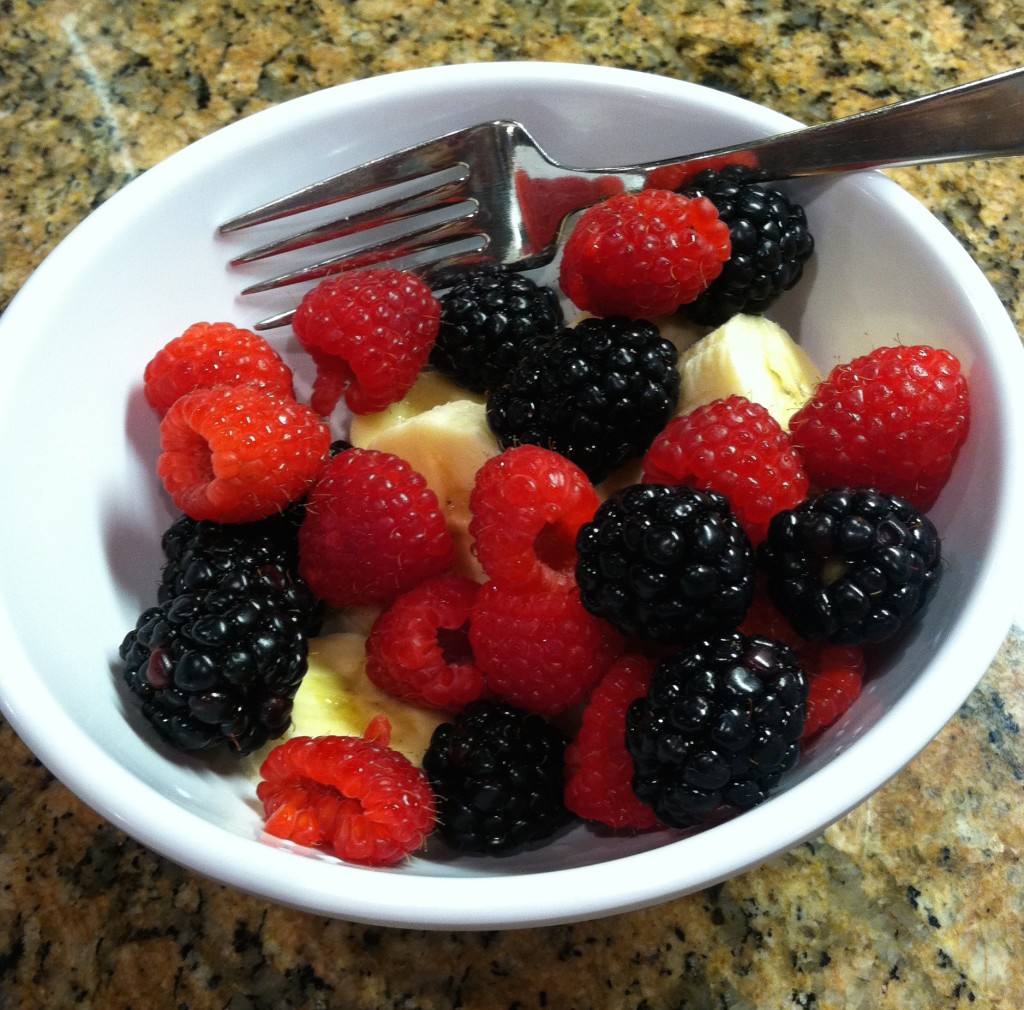 Weight Watcher's Points Plus
I can eat 26 PPV a day.
I can earn Activity Points by doing exercise, and eat them if I choose.
I have an allowance of 49 extra points that I can dip into throughout the week if I choose.
I should drink a minimum of 6 (8 oz) glasses of water each day.
My Weight Watcher Week Begins on Friday's
Breakfast = French Toast, Orange, Frothy Coffee (6)
Lunch = Quinoa Bowl (6)
Snack = Smoothie, Banana (2)
Dinner = Turkey Burger Quesadilla, Cheese Quesadilla, Carrots, Fruit (8)
Total = 22
Exercise = none
Activity Points Earned for the Day = 0
Activity Points Earned This Week = 0
Activity Points Remaining This Week = 0
How many ounces of water I drank for the day = 80
Remaining points from my 49 Points Allowance = 30
This is What I Will Accomplish in 2015
I will choose one occasion per month for Social Drinking
I will go no more than two days in a row without exercise. (unless I'm sick..or break a bone!!)
I will track every single day for the entire year. No matter what. I'll track if I eat 26 points, I'll track if I eat 76 points.
I will RUN in a minimum of six 5K's

"love the life you live, live the life you love"