Before I talk about this…….
I finally did get to the grocery store on Tuesday!
It was doing this outside….blah……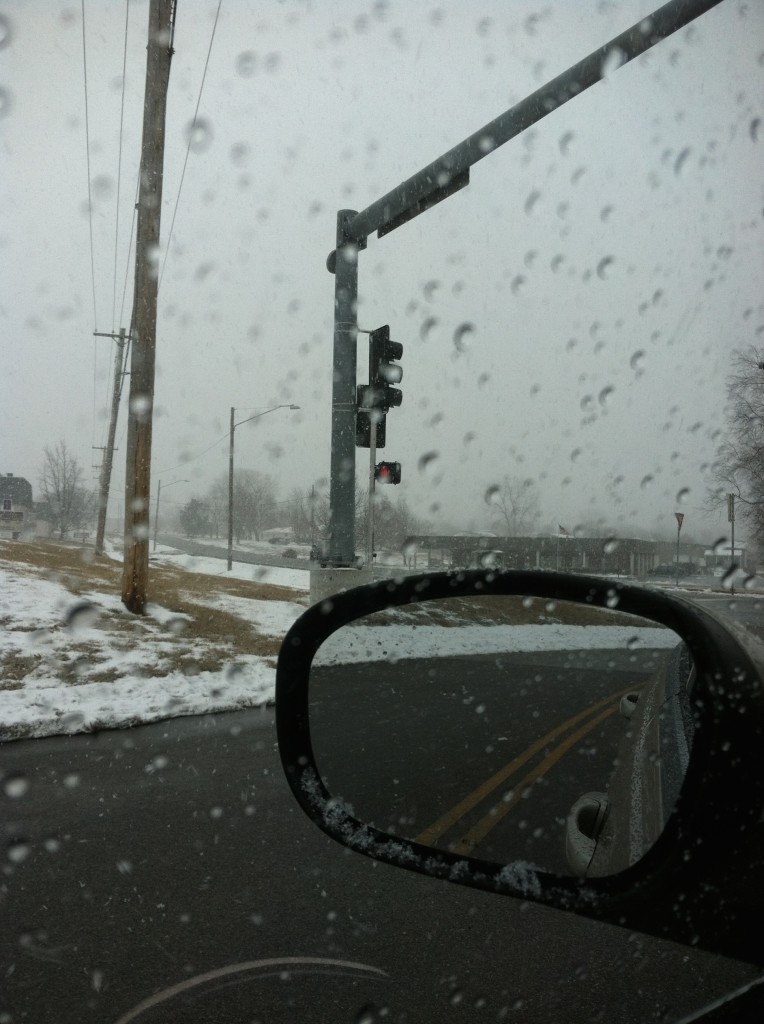 I decided we needed at least a few staples….Eggs, Chicken, Turkey, Fruits and Veggies!
Before the store…..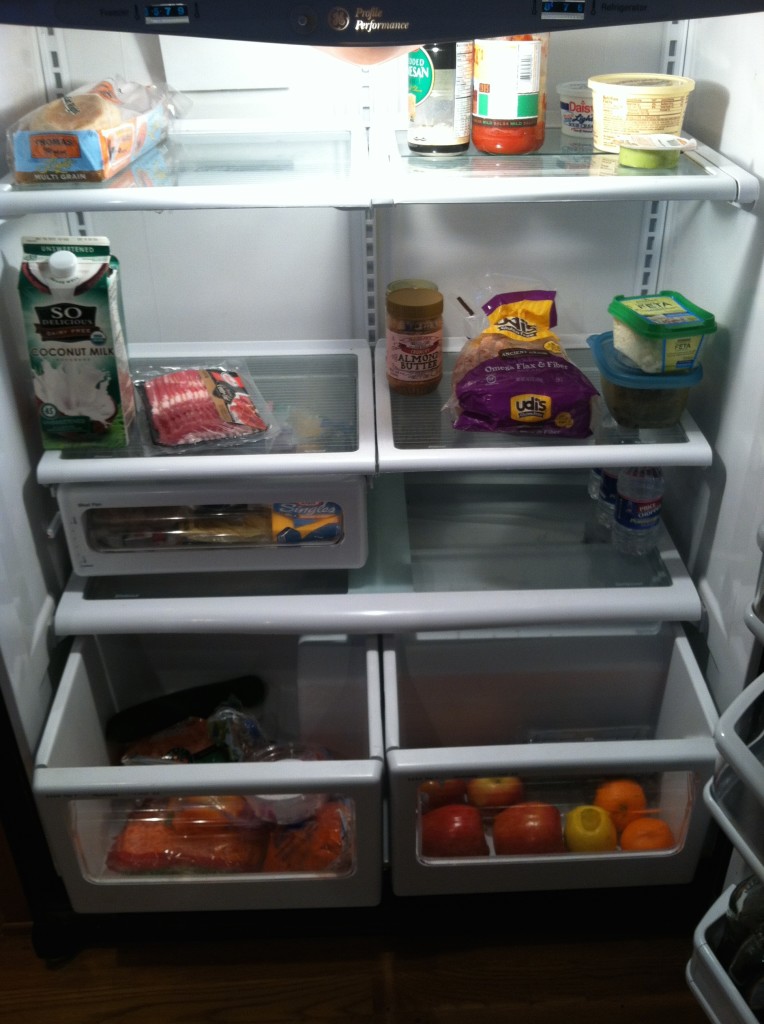 Ahhh, after the store……I love a full fridge!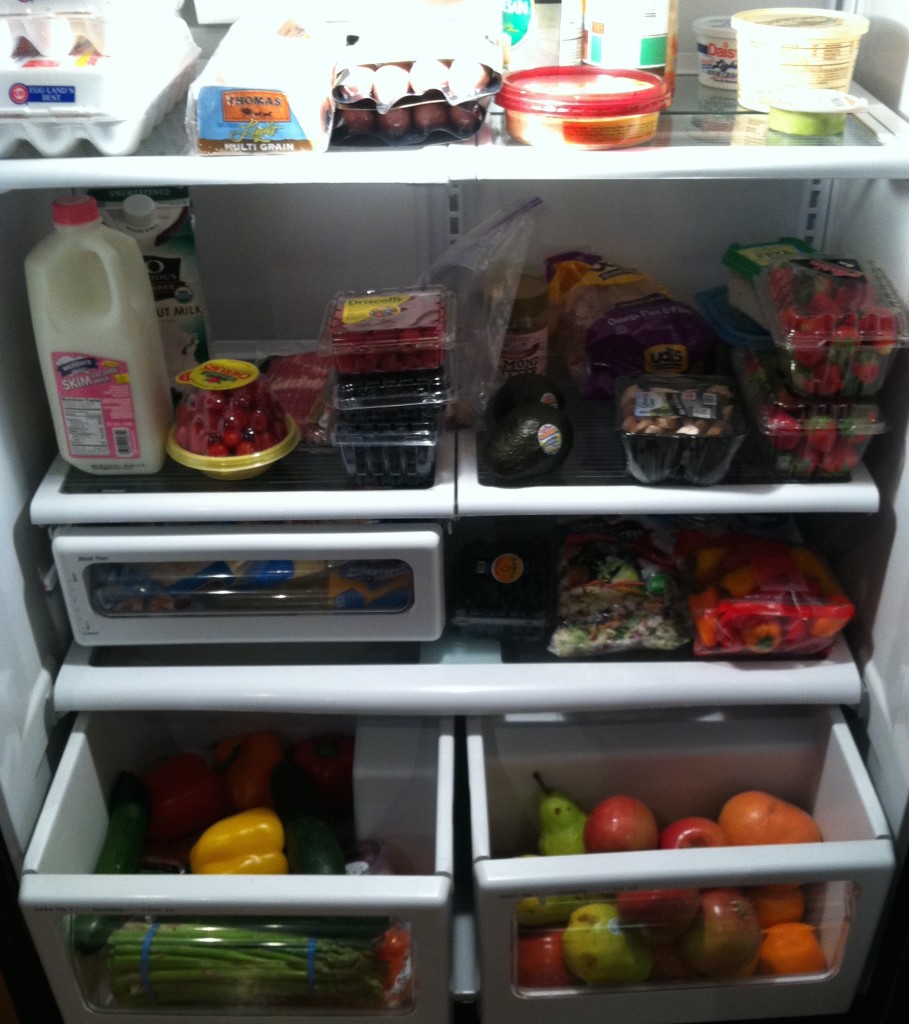 Would you believe that after all of that grocery shopping, I still ended up having the last 1/2 of a Turkey Burger for lunch, and I pulled Chili out of the freezer for my dinner last night!
While shopping, I was grabbing things and not really planning out any meals in my head. At least we won't go hungry!
Here are yesterday's eats….
Pre-Breakfast
1 PPV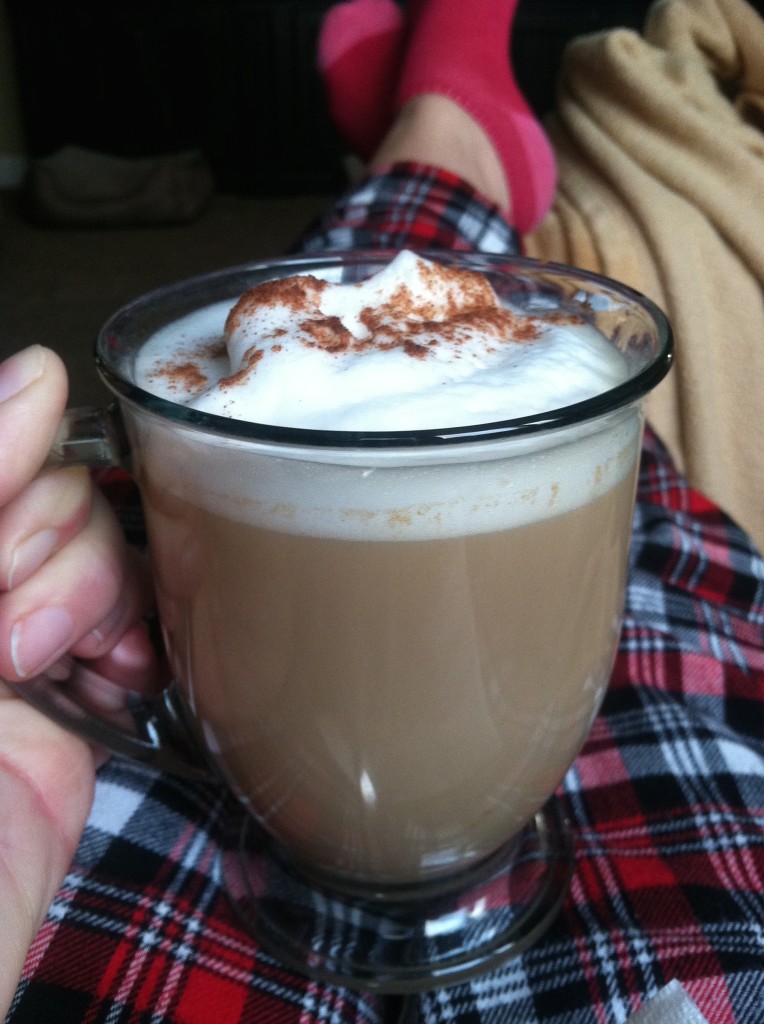 Breakfast
Berry Berry Oatmeal
4 PPV
This satisfied my sweet tooth and carb cravings! I will be making this a lot!
I made my oatmeal following my Blueberry Oatmeal recipe…….
Ingredients
1/2 C Gluten Free Quick Cooking Oats (Any Quick Cooking Oats will do.)
1 packet Raw Stevia (or sweetener of your choice)
1/2 tsp Cinnamon
1 C. Frozen Blueberries
3/4 Boiling Water
(Additional 1/2 cup of mixed berries for the Berry Berry Oatmeal. I used Blackberries and Raspberries)
Directions
Put Oatmeal, sweetener and cinnamon in a bowl.
Cook frozen blueberries in the microwave in a microwave safe dish for 1-2 minutes. This gets them warm and juicy! Add the additional 1/2 cup of mixed berries to the blueberries and stir. This will heat them up just a bit.
Add the berries and the boiling water to the oatmeal mixture and stir. Let set for about 2 minutes, then give it all a good stir. The raspberries seemed to melt nicely and made this beautiful jam in my oatmeal!
It was Berry Berry Delicious!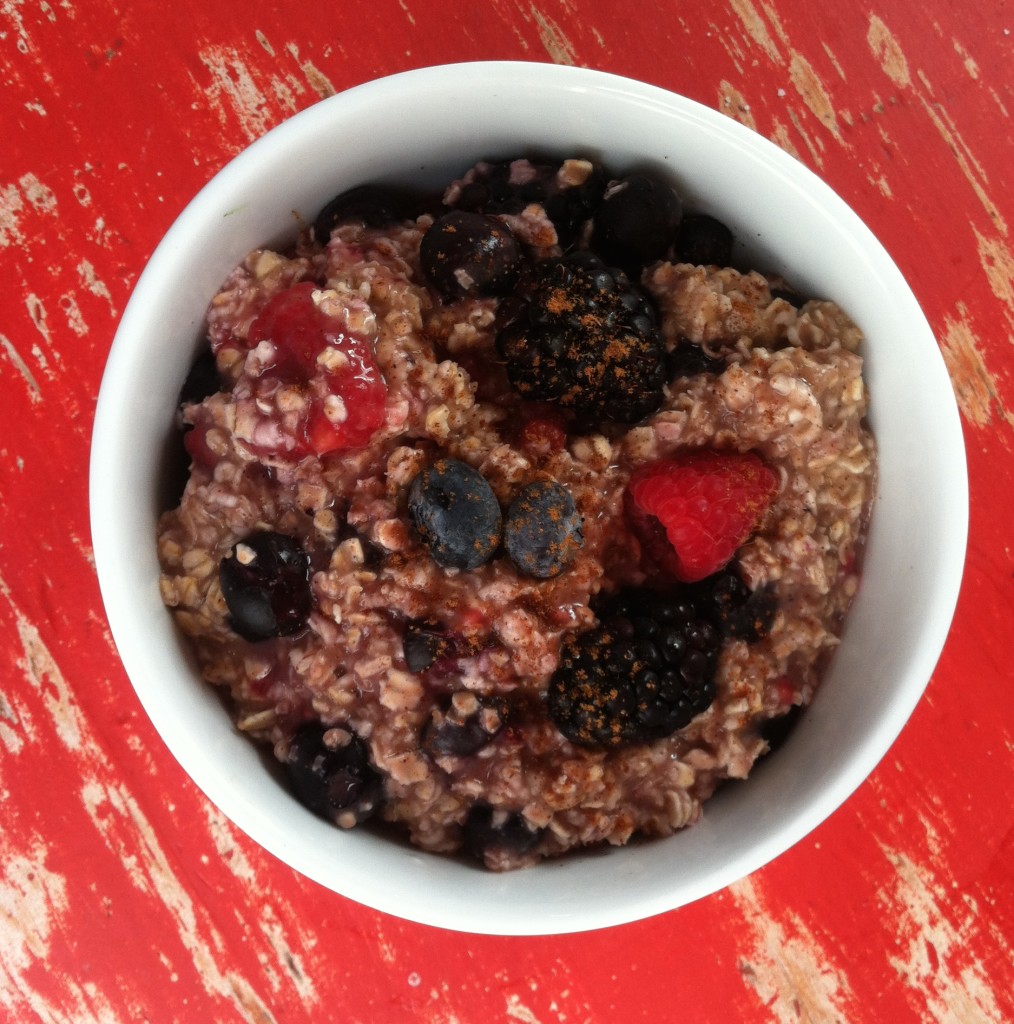 Uh……yummmmm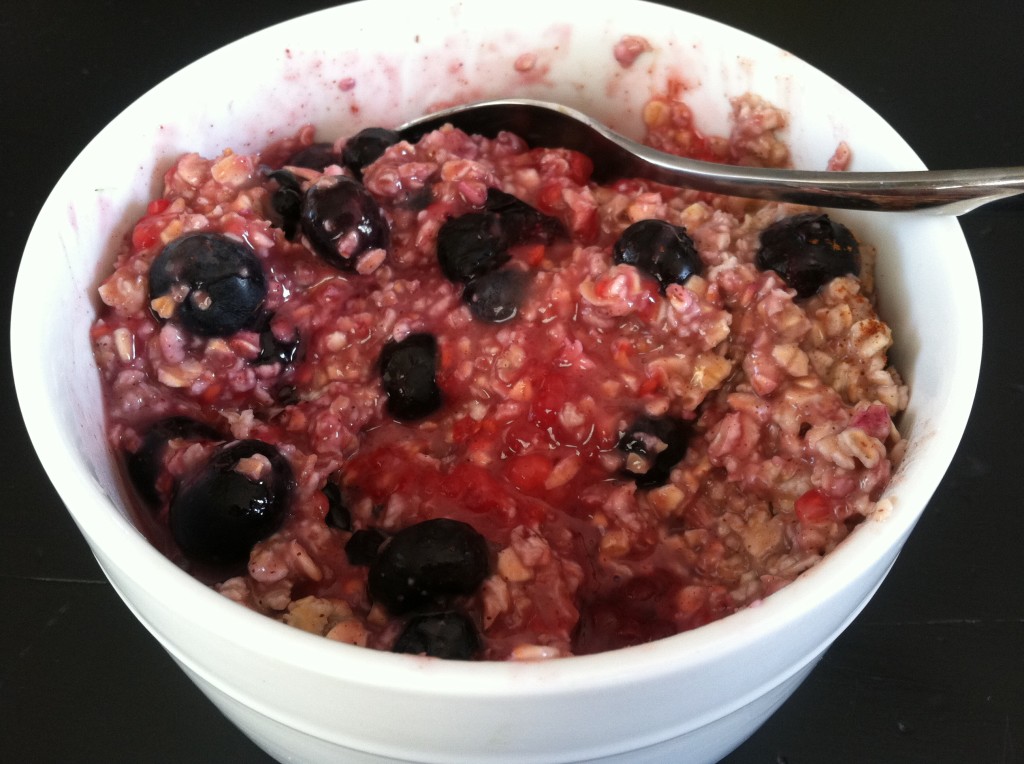 Lunch
Turkey Burger Quesadilla
Grilled Baby Peppers
5 PPV
1/2 Turkey Burger, 1 Small Wheat Tortilla, 1 T. Shredded Cheese, 1/8 Avocado, Salsa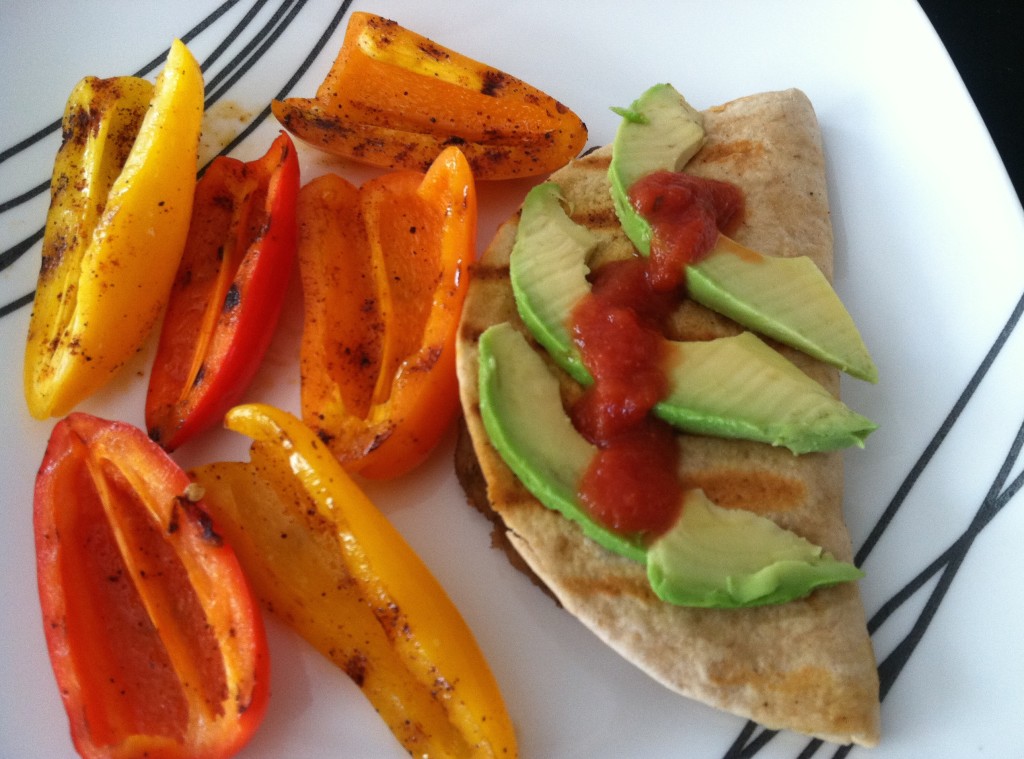 Snack
Gluten Free Toast with Smear of Almond Butter
3 PPV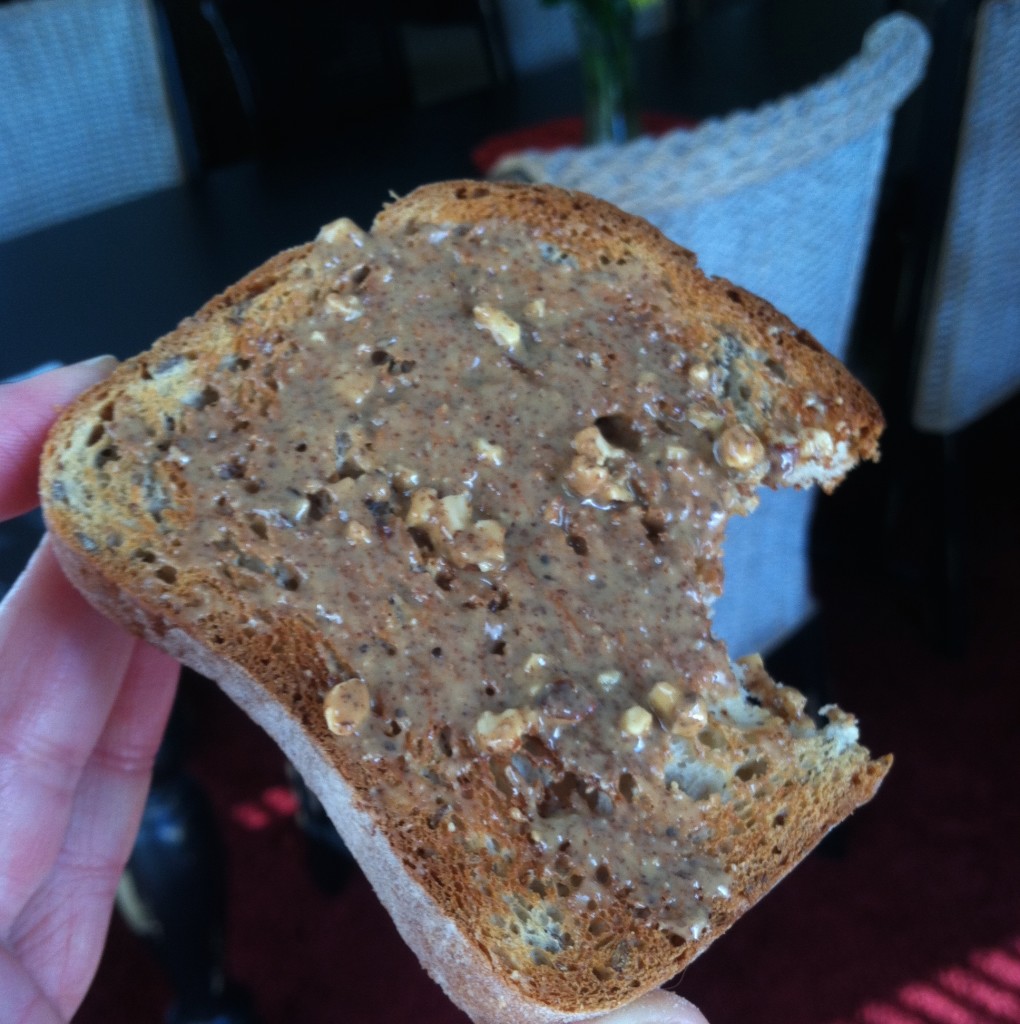 Snack
Blueberries
0 PPV
Maybe I've replaced my love of banana's with my love of blueberries. They're so easy to just grab and eat!!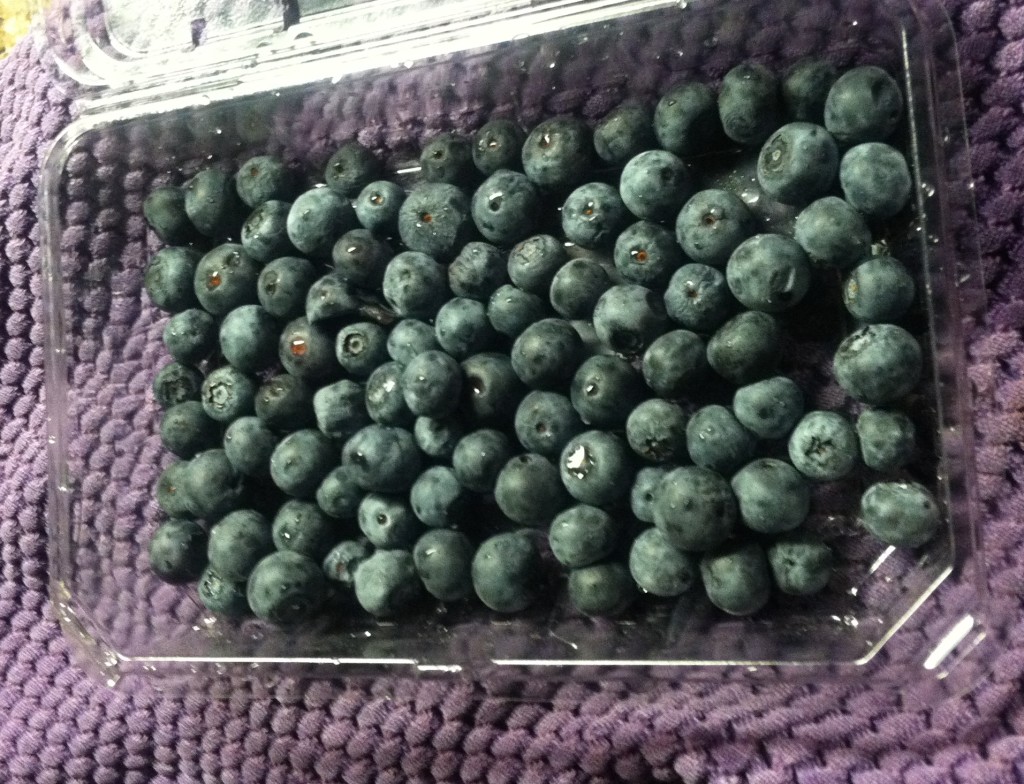 Dinner
6 oz. of Cooked Sweet Potato
11 PPV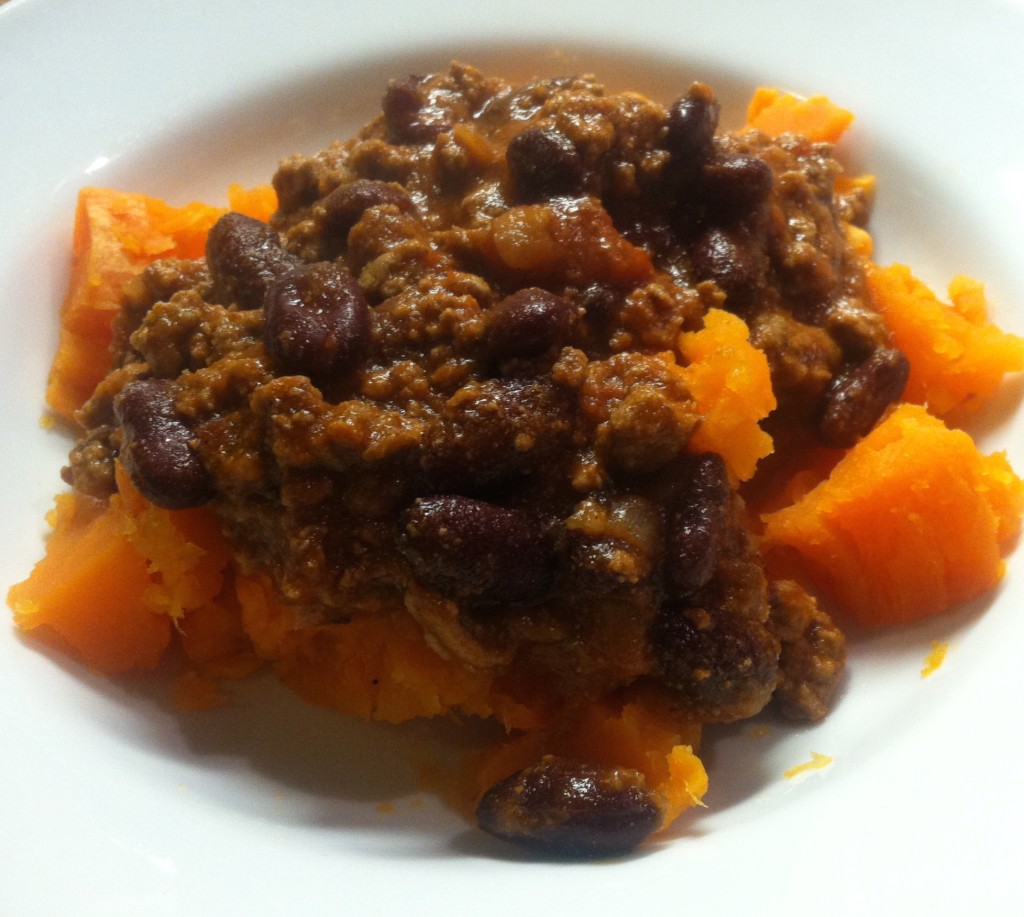 Weight Watcher's Points Plus
I can eat 26 PPV a day.
I can earn Activity Points by doing exercise, and eat them if I choose.
I have an allowance of 49 extra points that I can dip into throughout the week if I choose.
I should drink a minimum of 6 (8 oz) glasses of water each day.
My Weight Watcher Week Begins on Friday's
Breakfast = Oatmeal, Frothy Coffee (5)
Lunch = Quesadilla, Veggies (5)
Snack = Almond Butter Toast, Blueberries (3)
Dinner = Chili over Sweet Potato (11)
Total = 24
Exercise = none
Activity Points Earned for the Day = 0
Activity Points Earned This Week = 0
Activity Points Remaining This Week = 0
How many ounces of water I drank for the day = 100+
Remaining points from my 49 Points Allowance = 30
This is What I Will Accomplish in 2015
I will choose one occasion per month for Social Drinking
I will go no more than two days in a row without exercise. (unless I'm sick..or break a bone!!)
I will track every single day for the entire year. No matter what. I'll track if I eat 26 points, I'll track if I eat 76 points.
I will RUN in a minimum of six 5K's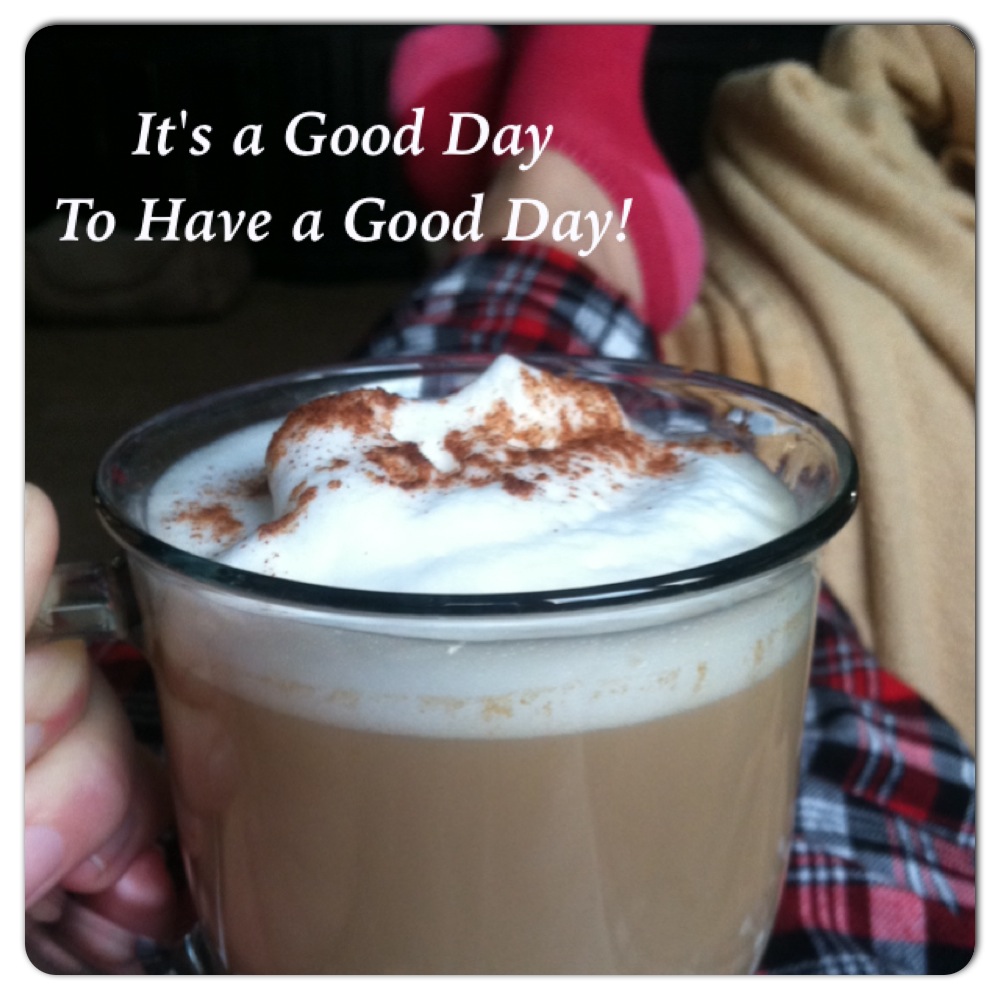 "love the life you live, live the life you love"