I made it to the treadmill yesterday for only the second time since breaking my collarbone. The first time might have been a little too soon, and since then I've been a little reluctant to try that again. Yesterday was the day. I didn't feel super great at the end of my mile, but I did feel better about myself just getting on there.
After that, I got out of the house for a while. I picked up my Little Sis, Samone, and we did some shopping. I went to Samone's string concert one night this week, but we didn't get a chance to chat at all, so I decided a little shopping was in order. It was really nice outside, so we walked from shop to shop and found all sorts of cute things….that we didn't buy. 🙂 It felt good to get some fresh air and sunshine. We ended up at Panera, chatting and getting caught up.
When I got home, I was feeling the long afternoon. That's the most walking I have done in two weeks. I hate wearing that sling and it has played all sorts of games with my back and neck. When I got home, I was feeling uncomfortable, frustrated and irritated. I had no desire to cook, and lots of desire to relax with a glass of wine. (Small pity party? Perhaps.)
Mike picked up dinner, and after dinner, we shared a bottle of vino.
For several different reasons, I had decided that I was only going to have alcohol one time per month for 2015. I didn't drink at all in January, I had drinks with a friend the first week in February, then ended up with a broken bone. I decided I deserved a "do over" day, so Mike and I shared a bottle of wine on Valentines Day, and I convinced myself that it was totally fine.
Last night, we were staying home, there was a fire in the fireplace, I was in pj's and settled in for the evening, and I wanted to relax. So we shared a bottle of wine.
I'm having some mixed feelings about deciding to have wine last night.
Good Guy….. Bad Guy thoughts in my head…..
You didn't party and get crazy drunk and down a 12 pack of beer! You enjoyed some fine wine at home.
Alcohol adds up and it's too many points at the end of the day! That's why you decided to limit it.
You didn't follow through with your plan.
I'll try not to overthink it all. Yeah…right.
Steel Cut Chocolate Oat's
One morning this week, I cooked up a batch (4 servings) of Steel Cut Oats! I really like the texture of Steel Cut Oats. They do require a bit of extra cooking time. You have to stand over the stove for 25-30 minutes stirring them so they won't stick to the bottom of the pan! Needless to say, I don't make them very often, but when I do, I'm glad I did.
I was finding all sorts of recipes on Pinterest this past week for cookies made with Oatmeal, and I was also hearing all sorts of chit chat recently about Girl Scout cookies. I decided to cook up some Chocolate Steel Cut Oats, and see if I could come up with a big bowl of Oatmeal that made me think I was eating a cookie!
I cooked the Steel Cut Oats according to package directions. When they were done cooking, I added 4 tsp of unsweetened Cocoa Powder and 4 packets of Raw Stevia and gave it a good stir. I then divided that into four bowls. I covered three of those bowls with plastic wrap and I put them in the fridge so I would have them to eat throughout the week.
For the bowl that I ate that morning, I topped it with Toasted Almonds and Coconuts, like I did when I made my Almond Joy Oatmeal. While I called it Almond Joy, it also reminded a bit of the Caramel DeLight Girl Scout Cookie, but I suppose without the caramel.
Breakfast
Steel Cut Chocolate Oat's
1 T. Almond Butter and Banana Slices
7 PPV
For yesterday's bowl of Steel Cut Chocolate Oat's, I added a splash of milk and heated them in the microwave for 1-2 minutes. I topped my oats with 1 T. Almond Butter and Banana Slices.
You know what?
It tasted like a great big bowl of Cookie!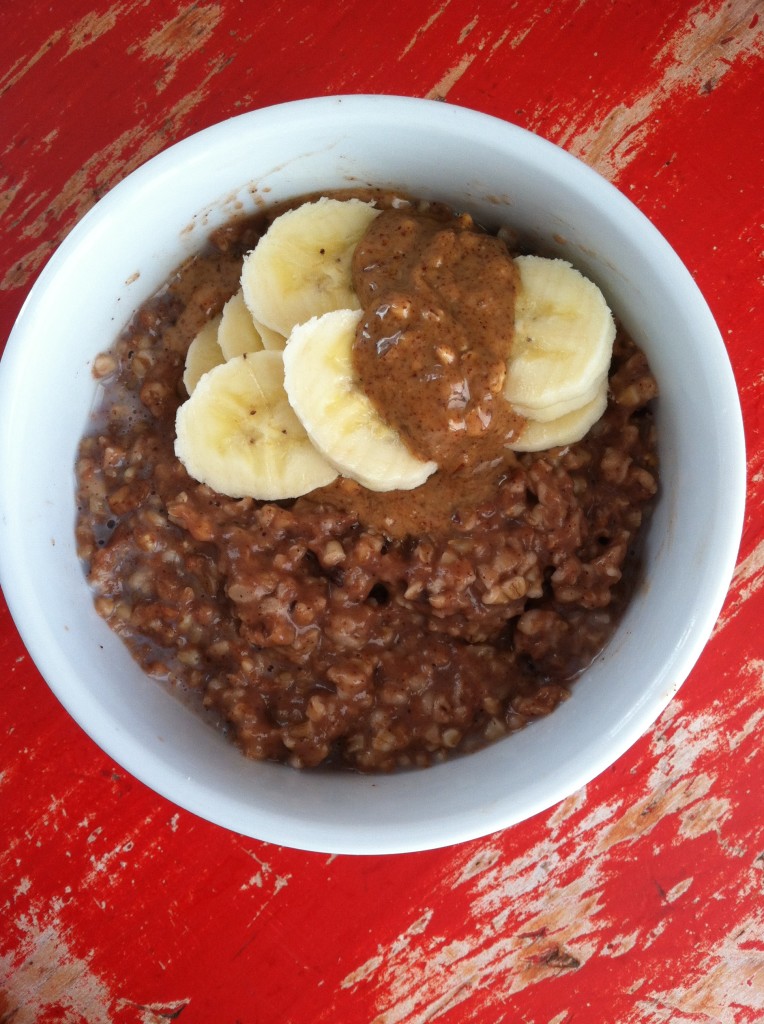 Snack
Grapes, Grapefruit
0 PPV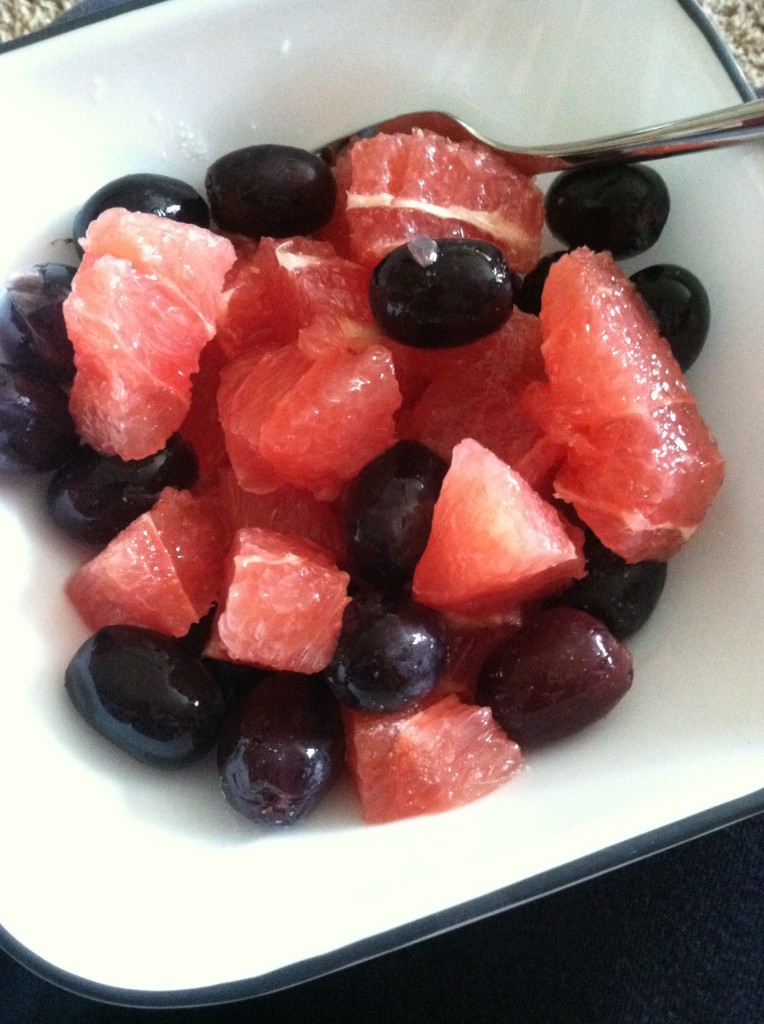 Snack
Tortilla, Cheese, Egg
4 PPV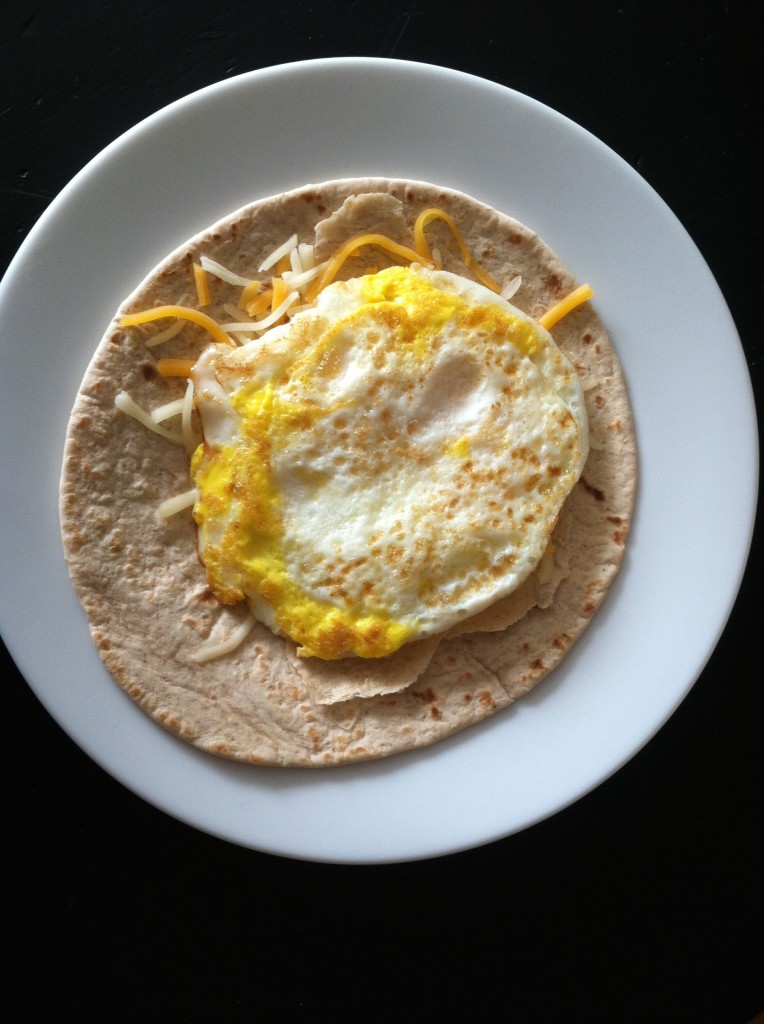 Lunch
Open Faced Egg White Sandwich
Gluten Free Toast
3 Egg Whites, 1/8 Avocado, 1 Slice Center Cut Bacon
7 PPV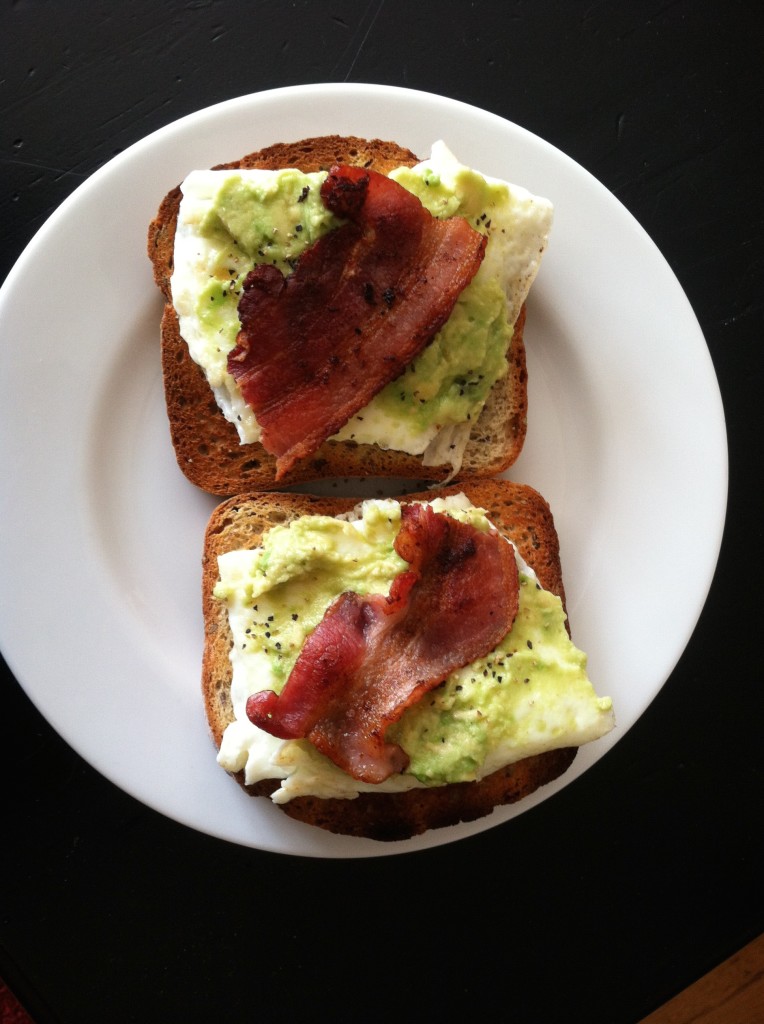 Snack
Un-Pictured Latte at Panera
3 PPV
Dinner
Chicken Fajita, Chips, Black Beans
11 PPV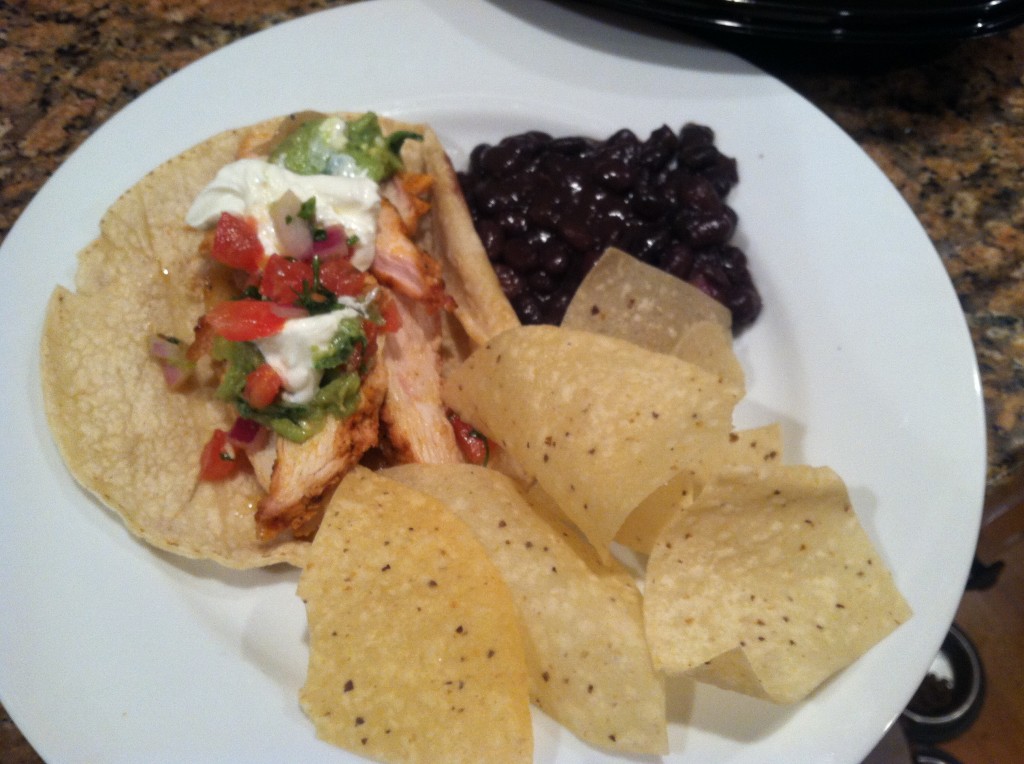 After Dinner
Un-Pictured Red Wine
11 PPV
Weight Watcher's Points Plus
I can eat 26 PPV a day.
I can earn Activity Points by doing exercise, and eat them if I choose.
I have an allowance of 49 extra points that I can dip into throughout the week if I choose.
I should drink a minimum of 6 (8 oz) glasses of water each day.
My Weight Watcher Week Begins on Friday's
Breakfast = Oatmeal, Frothy Coffee (8)
Snack = Fruit, Egg and Tortilla (4)
Lunch = Egg Sandwich (7)
Snack = Latte (3)
Dinner = Chicken Fajita's, Wine (22)
Total = 44
Exercise = Walked one Mile on the treadmill
Activity Points Earned for the Day = 2
Activity Points Earned This Week = 2
Activity Points Remaining This Week = 2
How many ounces of water I drank for the day = 50
Remaining points from my 49 Points Allowance = 31
This is What I Will Accomplish in 2015
I will choose one occasion per month for Social Drinking
I will go no more than two days in a row without exercise. (unless I'm sick..or break a bone!!)
I will track every single day for the entire year. No matter what. I'll track if I eat 26 points, I'll track if I eat 76 points.
I will RUN in a minimum of six 5K's

"love the life you live, live the life you love"