We did lots of Sunny Sunday Stuff yesterday!
I love having coffee on the deck, so I did.
I spent some time outside at my dad's while he and my brother worked on a project…more coffee drinking outside. This makes me very happy.
This is the Barn/Garage behind my dad's house. He loves sitting in that porch swing and chatting away…..so we did some of that too.
See the miniature Barn/Garage to the right?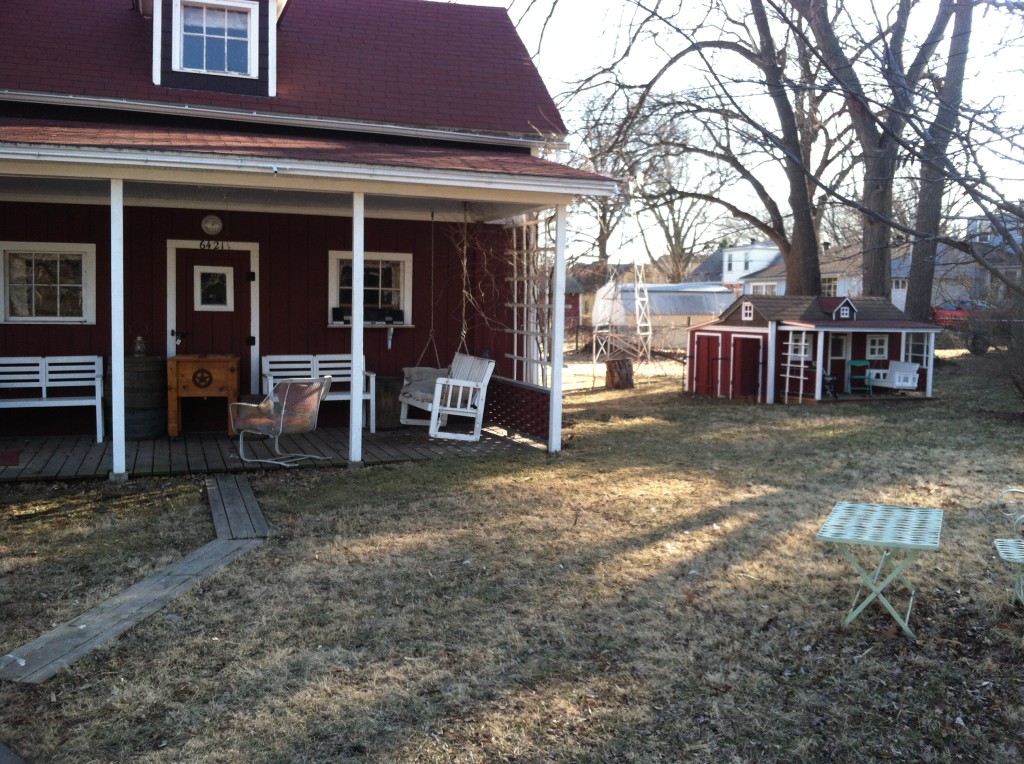 He also loves building miniatures of the things he loves. He even built the swing. It just need's a miniature dad sitting in it!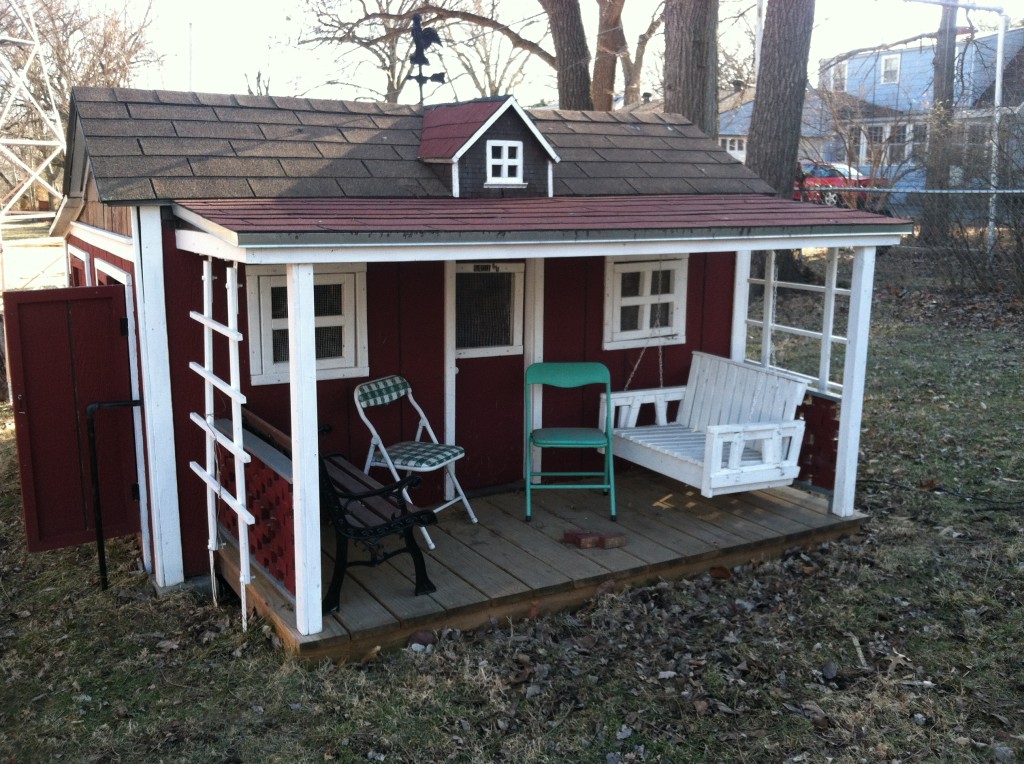 Mike played golf.
I washed my car, inside AND out!
Later, I watched Mike cut down the tall decorative grasses in the backyard. (I can tell by his demeanor and language that he loves this job just as much as he loves putting up Christmas Lights!)
I ended my Sunny Sunday with a casual, 2 Mile walk with Tucker.
I am super ready for Spring!
I hope you were able to enjoy some Sunny Sunday Stuff too!
Here are yesterday's eats….
Breakfast
Hamburger, Cheese, Egg
9 PPV
I had a little leftover Hamburger meat from Pizza night on Thursday, and it tasted great topped with a little cheese and a soft egg!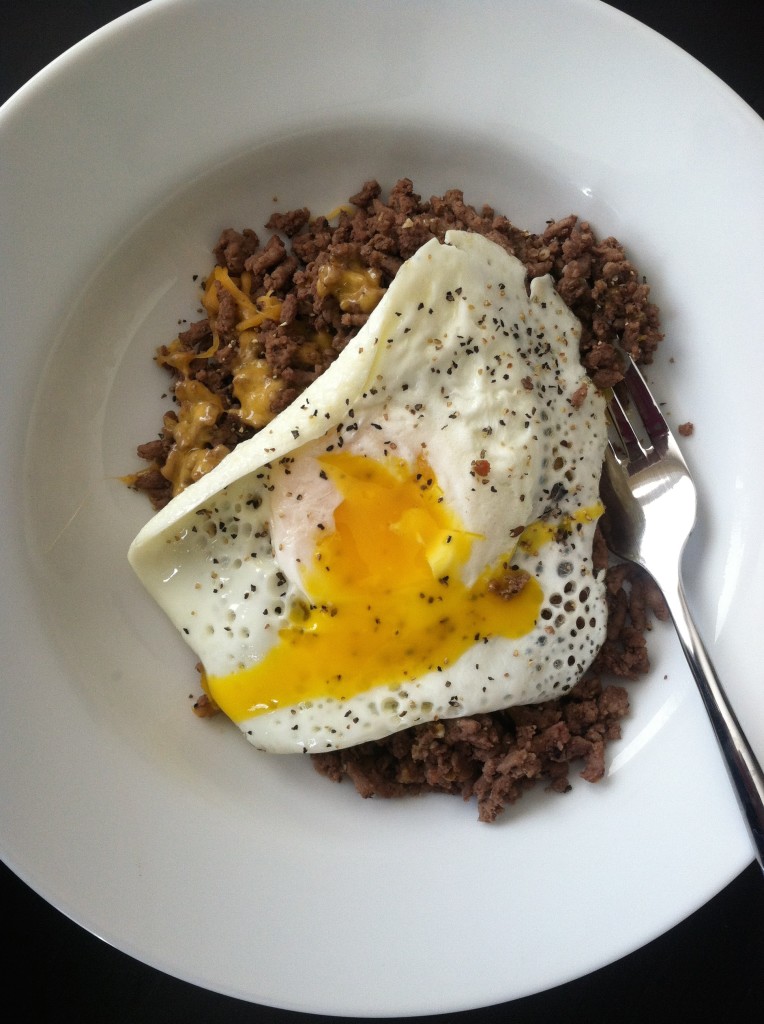 Lunch
Nonfat Latte
9 PPV
This made a great "To Go" lunch while I was hanging out at my dad's house.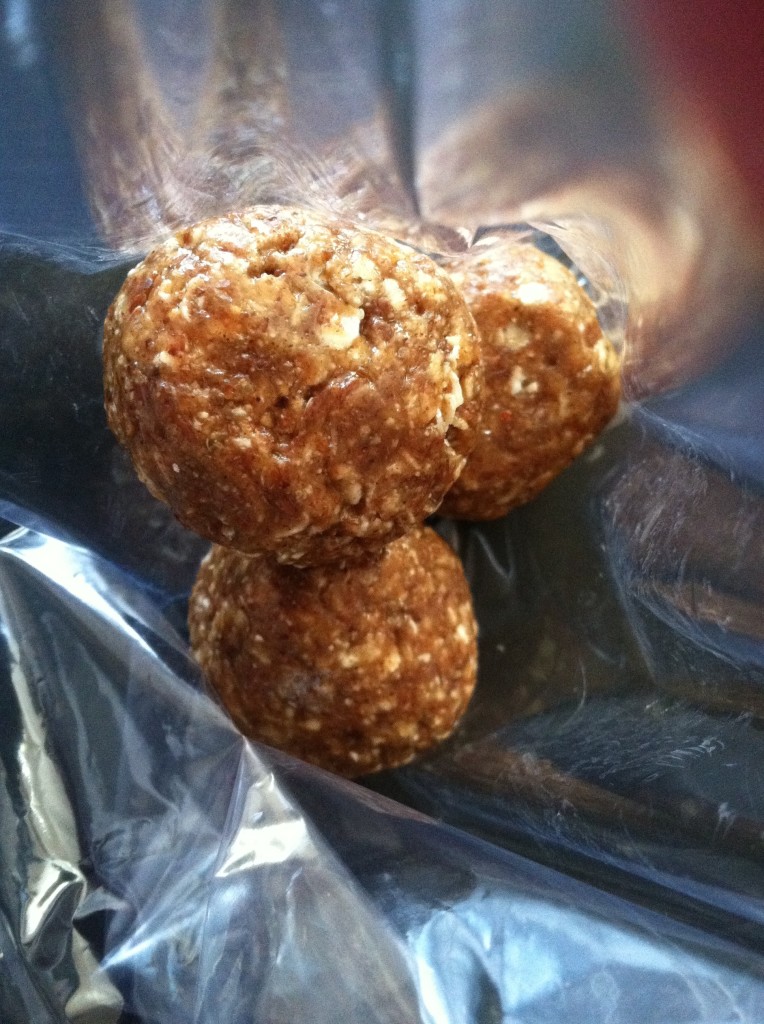 Snack
Apple
0 PPV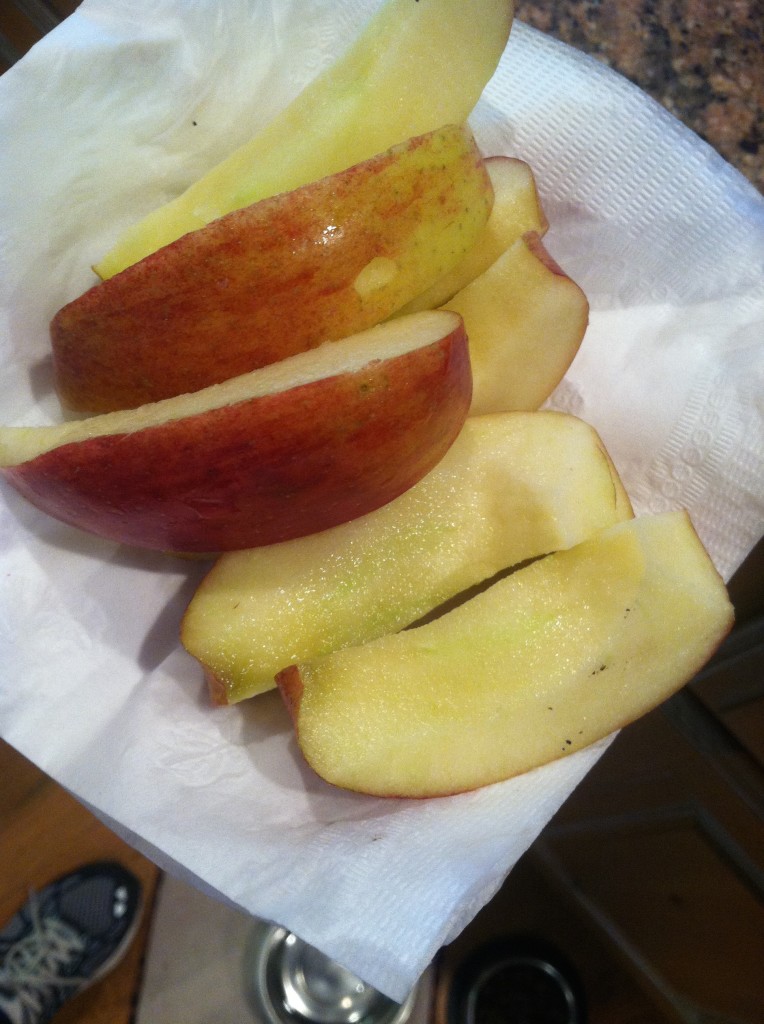 Dinner
Red Onion, Sweet Potato, Egg Whites, Avocado
7 PPV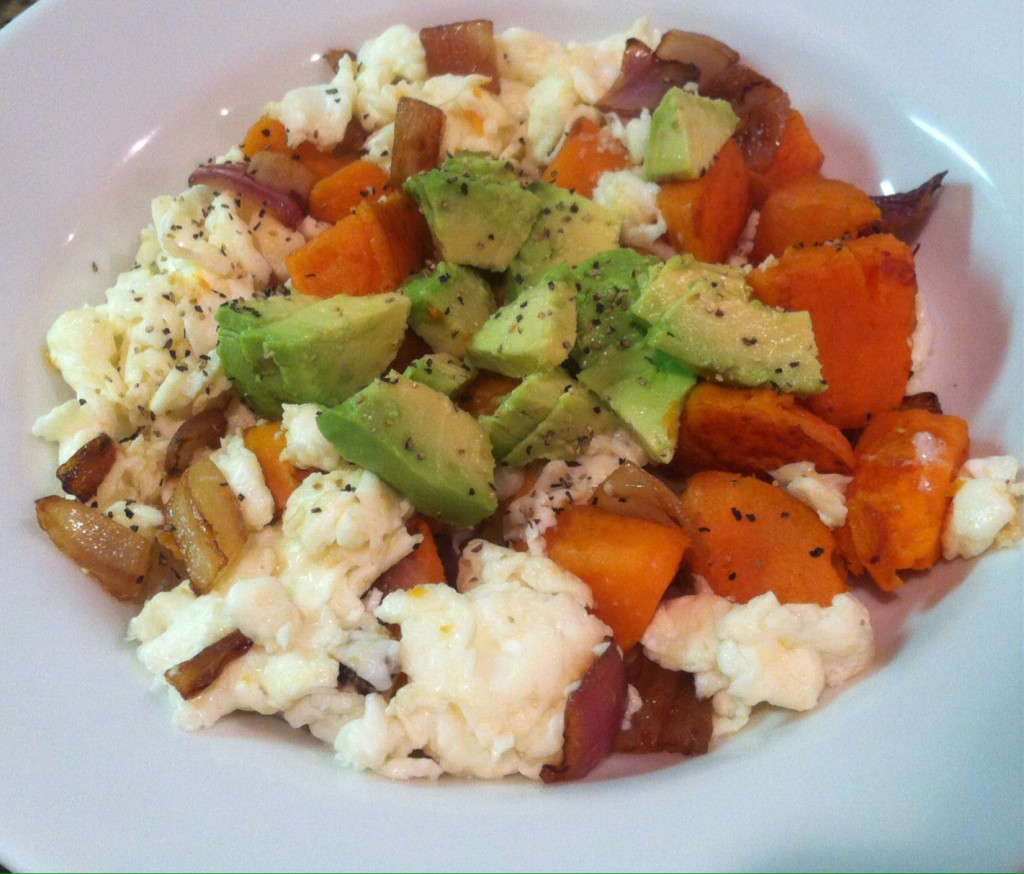 Weight Watcher's Points Plus
I can eat 26 PPV a day.
I can earn Activity Points by doing exercise, and eat them if I choose.
I have an allowance of 49 extra points that I can dip into throughout the week if I choose.
I should drink a minimum of 6 (8 oz) glasses of water each day.
My Weight Watcher Week Begins on Friday's
Breakfast = Egg Bow, Frothy Coffeel (9)
Lunch = Almond Butter Balls, Latte (9)
Snack = Apple (0)
Dinner = Egg White Bowl (7)
Total = 25
Exercise = Walked 2 Miles in the Sunshine!
Activity Points Earned for the Day = 3
Activity Points Earned This Week = 3
Activity Points Remaining This Week = 3
How many ounces of water I drank for the day = 60….Slacker!!
Remaining points from my 49 Points Allowance = 29
This is What I Will Accomplish in 2015
I will choose one occasion per month for Social Drinking (I'm not doing such a great job here….)
I will go no more than two days in a row without exercise. (unless I'm sick..or break a bone!!)
I will track every single day for the entire year. No matter what. I'll track if I eat 26 points, I'll track if I eat 76 points.
I will RUN in a minimum of six 5K's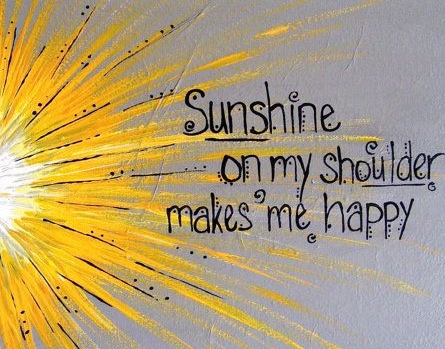 "love the life you live, live the life you love"