I decided to cook shrimp for dinner last night.
I got out my grandma's big iron pot, filled it up with water and lemon and seasonings! The house smelled so good!
I made a big salad, I was going to put some garlic bread in the oven. I wanted a cold beer, and I was boiling shrimp!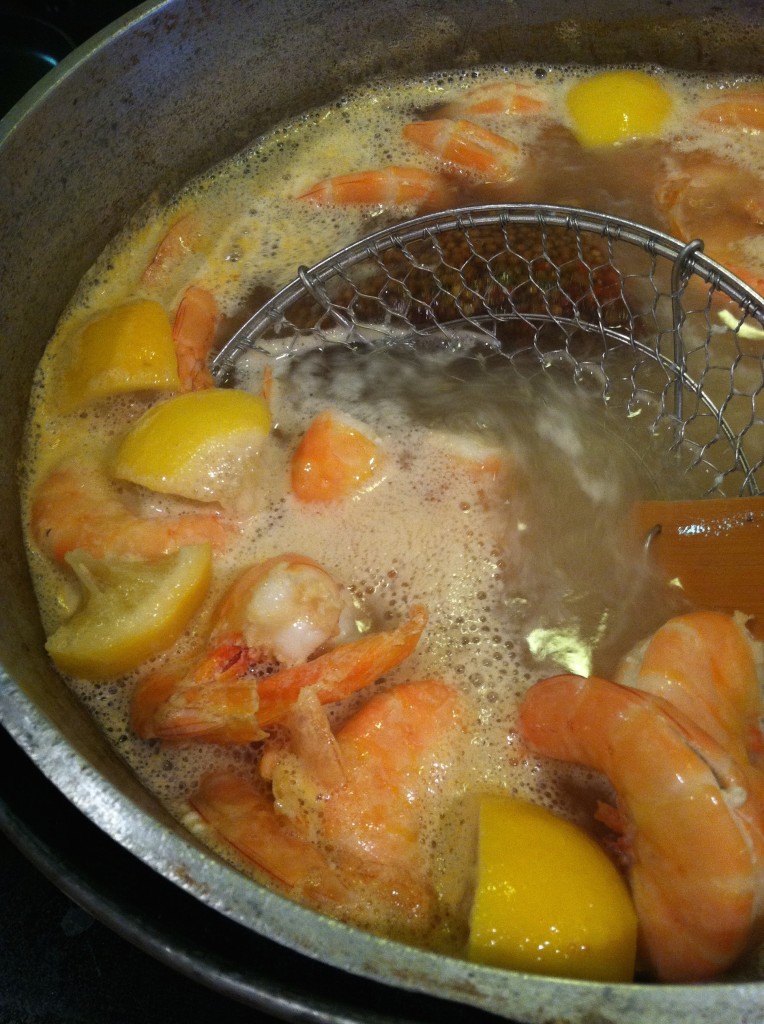 I have never cooked raw shrimp before. Any meal that I have made at home, that had shrimp in the recipe, I bought the shrimp already cooked. It's just one of those foods that I fear I will undercook or overcook, so I don't cook. It's kinda like salmon. It took me forever to get that right! Yesterday, I put on my big girl pants, and boiled shrimp. Guess what. The suggested 1-2 minutes for large shrimp didn't sound like long enough, so I added some time. Yeah, you guessed it. I overcooked the shrimp!
Guess who went out to dinner?

We went to our favorite little neighborhood spot up the street, where we hadn't been in forever! We sat at the bar, got caught up with our two favorite bar tenders, and we enjoyed a few laughs, dinner and a few cold beers.
Unfortunate that I overcooked the shrimp, but we needed a good date night!
My WW meeting on Friday morning went well and I'm ready for a great week!
I was hungry all day yesterday, and I ate more than I had planned, but I was able to get outside and walk, and I drank lots of water, and I'm ready for a great week!
Here are yesterday's eats……
Breakfast
Egg, Gluten Free Toast
9 PPV
I hardly ever have two breakfast foods, but I ate little Thursday night and I woke up starving on Friday!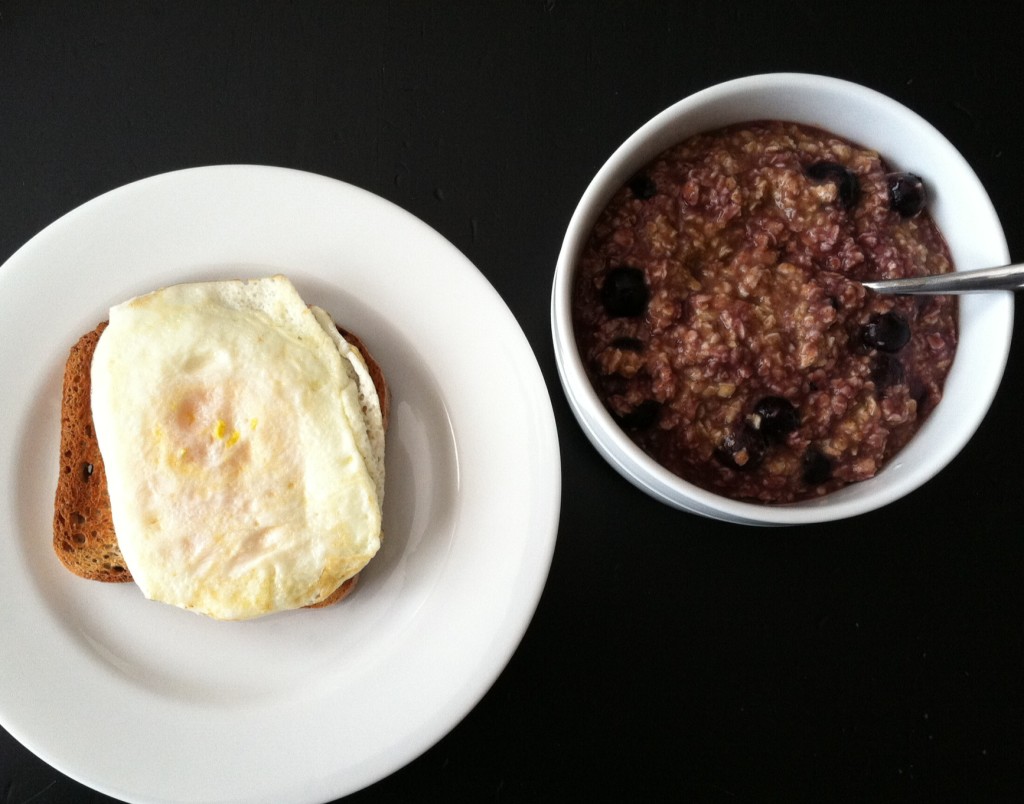 Snack
Un-Pictured Raw Almonds
4 PPV
Lunch
One Cup of Chili
2 Crushed White Corn Taco Shells
9 PPV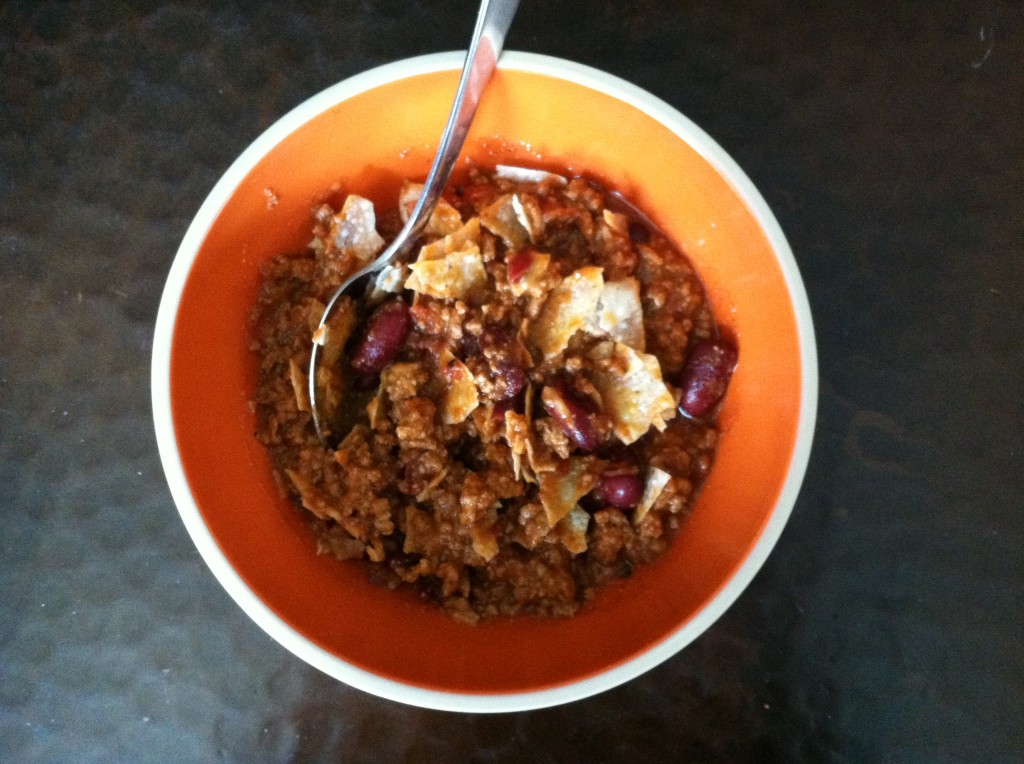 Snack
Watermelon
0 PPV
No, I did not eat all of this, but it was the first watermelon that I have bought in a long time, and it was so juicy and sweet!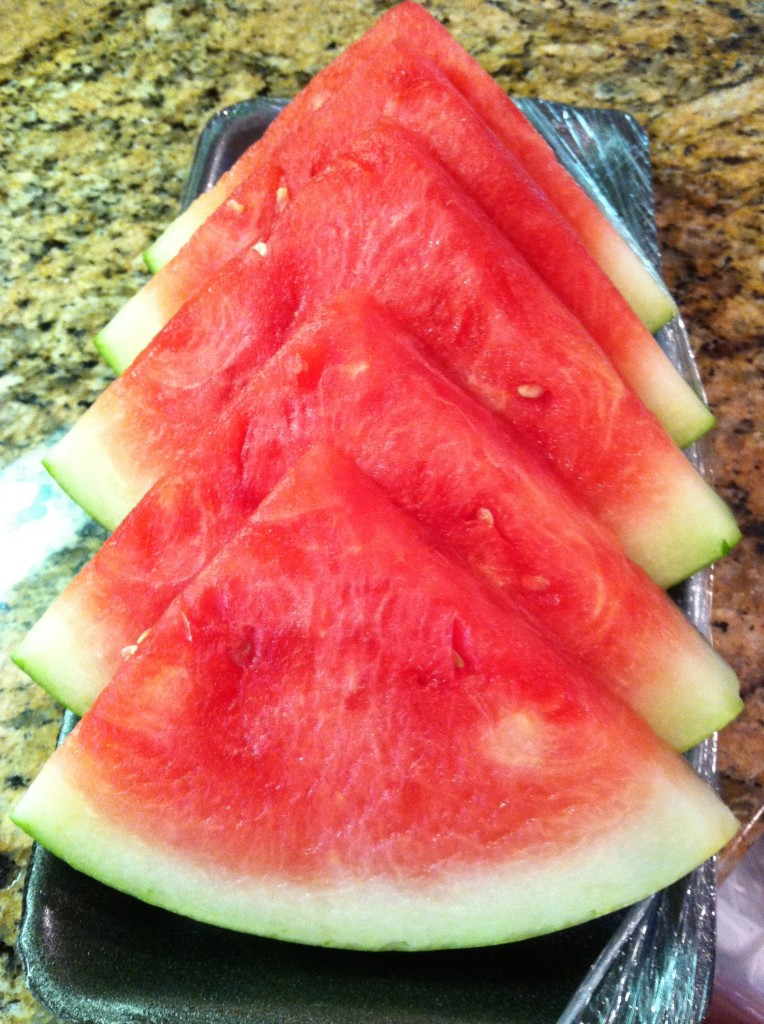 Dinner
Blackened Salmon Caesar Salad
Two Beers
18 PPV
I always order the dressing on the side and eat about 1 T. of it. I pick off the croutons when I forget to ask for no croutons. This is my "go to" meal when going out to eat. I guess on how many ounces the salmon is, and then I add 2 points, just in case my guess is wrong. I drink a ton of water when I go out to eat.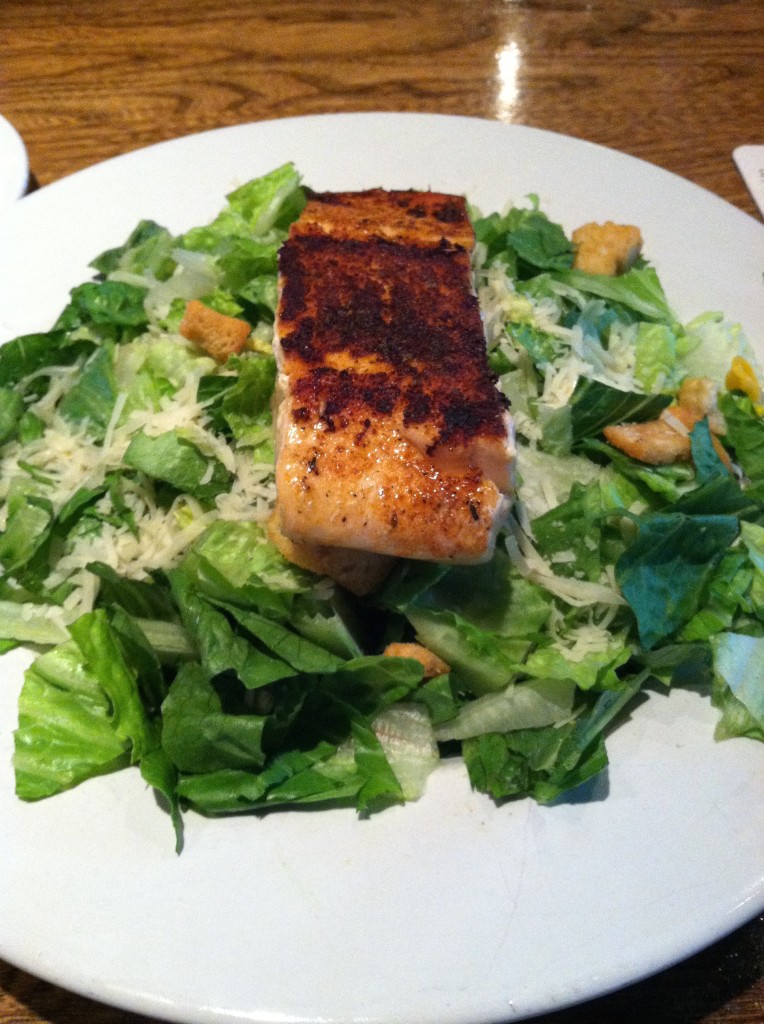 Weight Watcher's Points Plus
I can eat 26 PPV a day.
I can earn Activity Points by doing exercise, and eat them if I choose.
I have an allowance of 49 extra points that I can dip into throughout the week if I choose.
I should drink a minimum of 6 (8 oz) glasses of water each day.
My Weight Watcher Week Begins on Friday's
Breakfast = Egg, Toast, Oatmeal, Frothy Coffee (9)
Lunch = Chili with Taco Shells (9)
Snacks = Fruit, Raw Almonds (4)
Dinner = Salmon Caesar, Beer (18)
Total = 40
Exercise = Walked 2.5 Miles
Activity Points Earned for the Day = 3
Activity Points Earned This Week = 3
Activity Points Remaining This Week = 3
How many ounces of water I drank for the day = 90
Remaining points from my 49 Points Allowance = 35
This is What I Will Accomplish in 2015
I will choose one occasion per month for Social Drinking (um…this is a work in progress)
I will go no more than two days in a row without exercise. (unless I'm sick..or break a bone!!)
I will track every single day for the entire year. No matter what. I'll track if I eat 26 points, I'll track if I eat 76 points.
I will RUN in a minimum of six 5K's

"love the life you live, live the life you love"