I recently discovered this Pizza Crust at Target.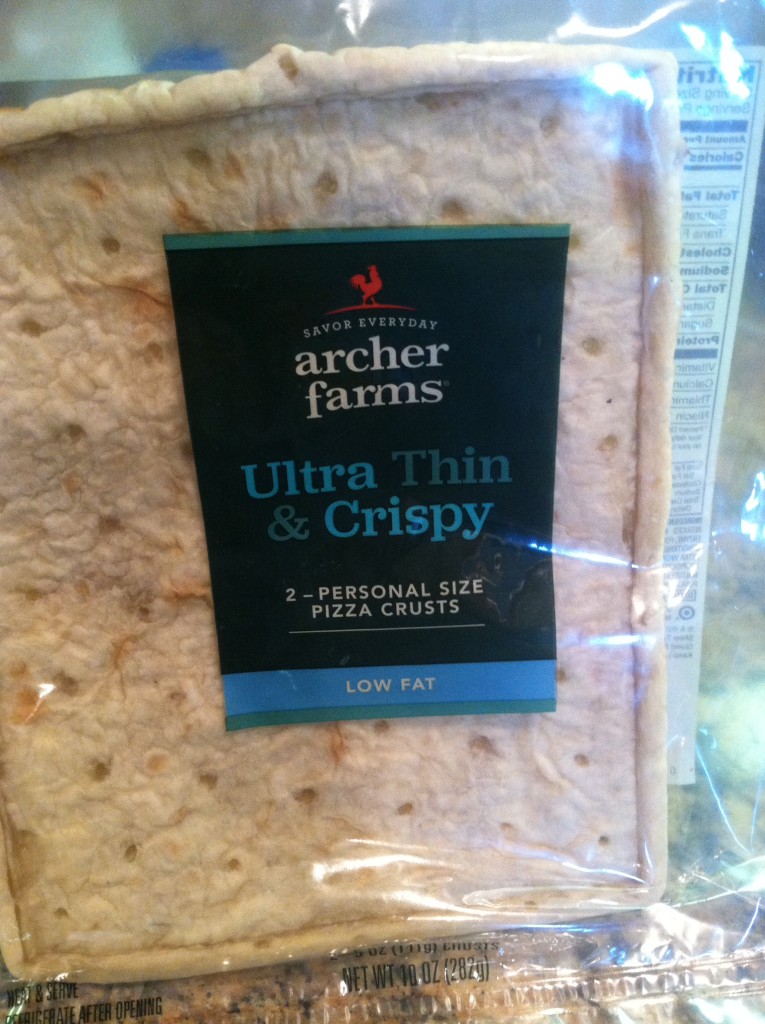 When I calculated the Points Plus for this crust, I calculated it as 4 Points Plus, and I was ecstatic!
I made myself a great little pizza for lunch one afternoon, and it turned out so good, I made myself another one the next day for lunch too!
Yesterday, I received an email from a new reader who went shopping for this pizza crust, only to discover that 1/3 of the Pizza Crust was 4 Points Plus, not the entire Pizza Crust.
I was certain this was a mistake, so I went to my pantry to read the label again. I just went shopping yesterday to buy more of this amazing, low point crust!
She was right!!!! AHHHHHHH!
I suppose, because it is labeled "Personal Size Pizza Crust", I didn't even think to look at the serving size. And I thought that I had become such a great label reader too!
My apologies to those of you that may have run out to buy this crust, and possibly have already eaten it and tracked it as 4 Points Plus for the entire crust.
🙁
I should have known it was too good to be true.
Of course, I'm still making a pizza with it!
"love the life you live, live the life you love"