I woke up feeling great Wednesday morning so I'm thinking that the cortisone shot is kicking in. I slept pretty good (of course the Advil PM helps) I felt less discomfort when I first got out of bed, and pulling on my shirt and getting dressed felt better. I have a large sheet of PT to do at home that takes about 30 minutes and I got that done with little pain too!
I was excited to get to go to Jazzercise yesterday after working at the Food Truck. Well, apparently I wasn't as excited as I thought that I was…….I was into some serious File Deleting on my computer when I got home from working at the Food Truck when I realized the time had slipped away from me and I completely forgot about Jazzercise!
I went for a walk. It was gorgeous outside again yesterday, so I had a great 3.5 mile walk and I WILL go to Jazzercise today!
It was 8 weeks ago today that I broke my collarbone and put a big hold on my fitness plan for February and March. Between the time that has passed for that to heal, and getting the cortisone shot in the other shoulder, I'm feeling good to go for April. If I can just behave myself and not mess anything up!
I really want to work on only eating 26 points a day and finally get my weight back out of the 170's!! That number "7" is kinda pissing me off. In saying that, I ate 29 points yesterday. Urg.
Okay….here are yesterday's eats.
Today I will ONLY eat 26 points, and they will be delicious!
Breakfast
Toast, Egg, Avocado
Grapes, Banana, 1 T. Almond Butter
7 PPV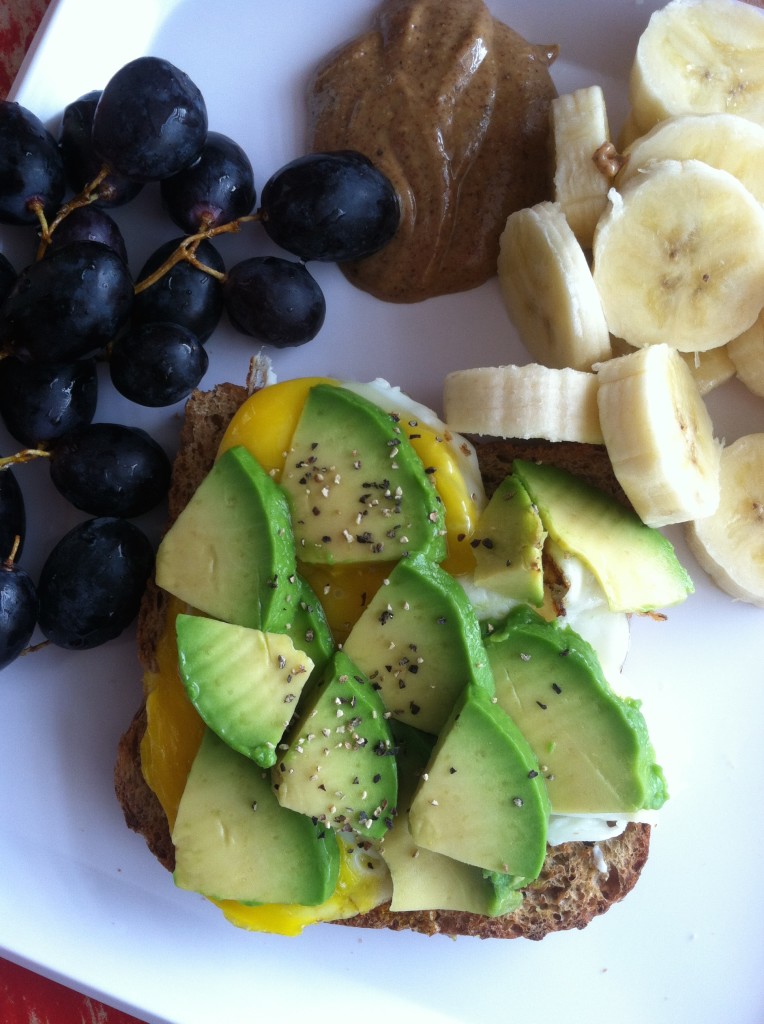 Lunch
Food Truck Cowboy Skillet
4 PPV
Chicken, Sausage, Zucchini, Potatoes, Mushrooms, Aioli…..about a 1/2 C.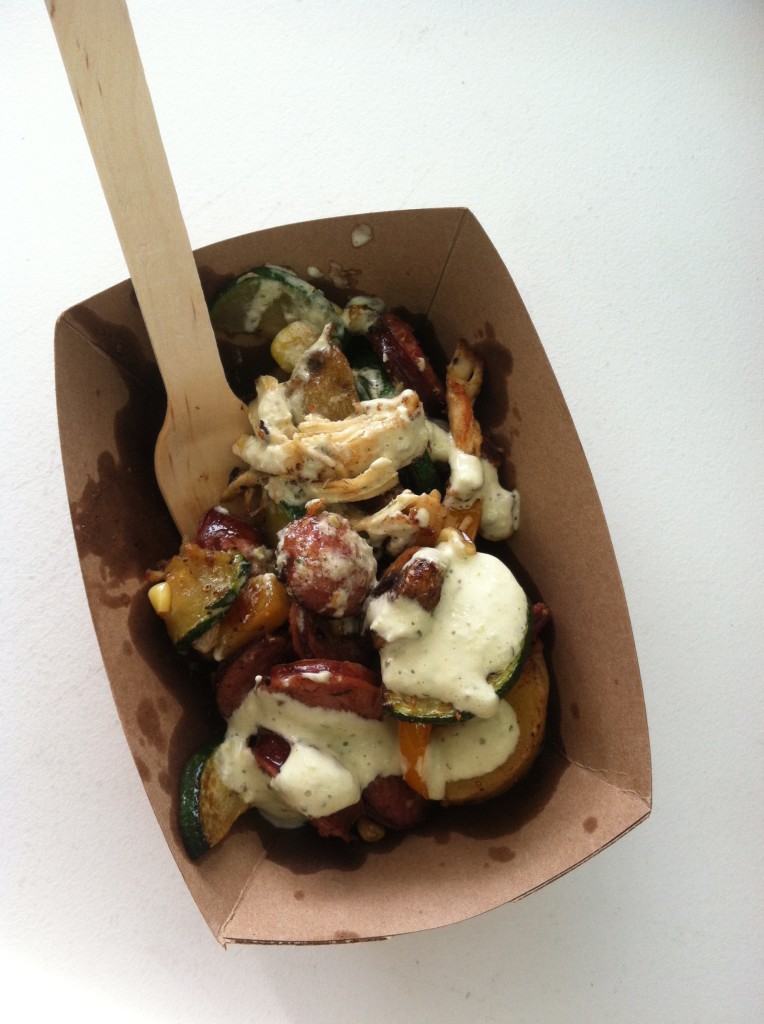 More Lunch
Food Truck Pork Taco's – No Tortilla
8 PPV
Pork, Broccoli Slaw, Salsa, Aioli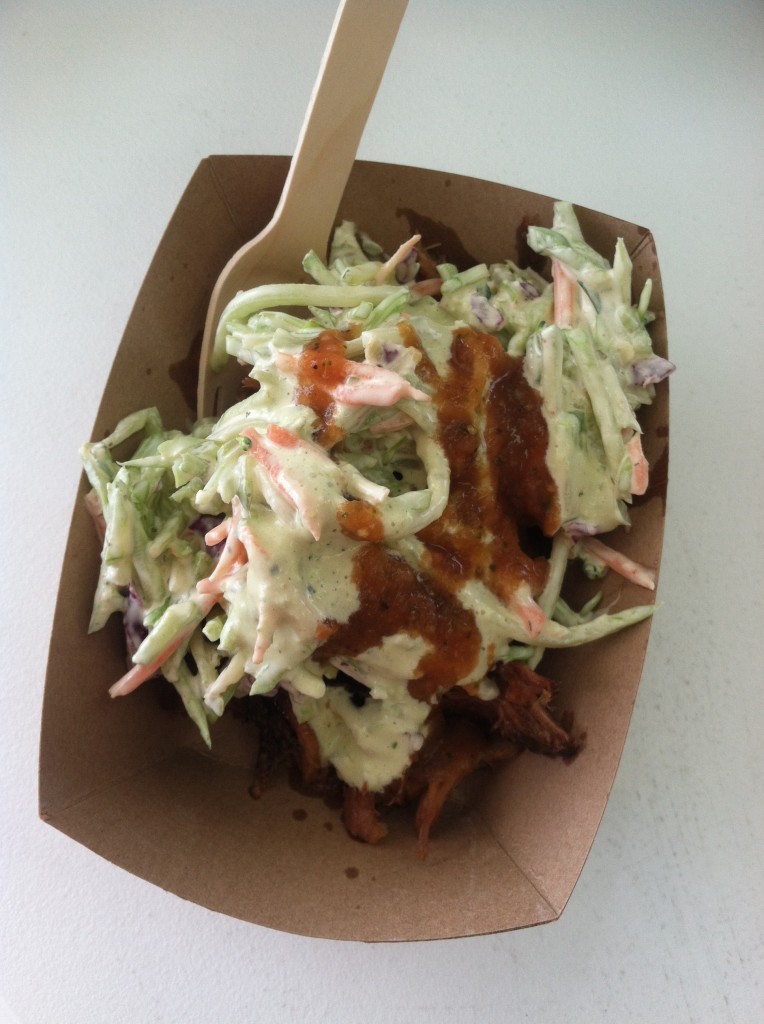 Snack
Smoothie
2 PPV
1 C. Almond Milk, 2 tsp Unsweetened Cocoa, 2 T. PB2, 1 Frozen Banana, 1 packet Stevia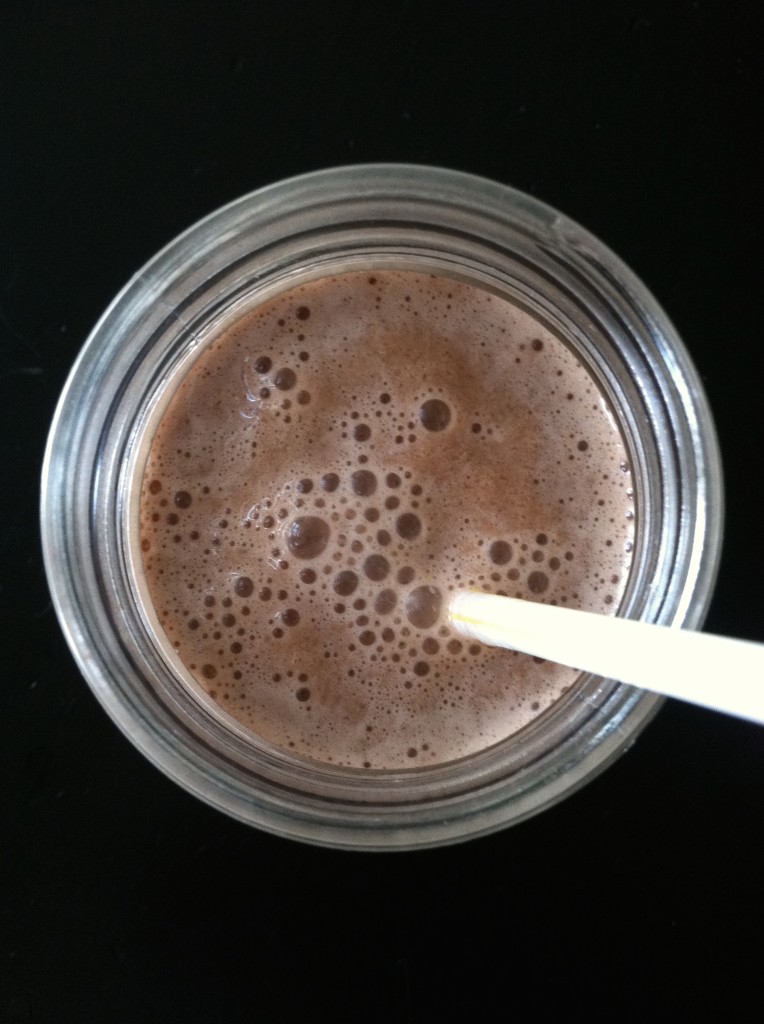 Dinner
3 oz Turkey Burger, 2 T. Reduced Fat Feta
1/8 Avocado, Sweet Potato
8 PPV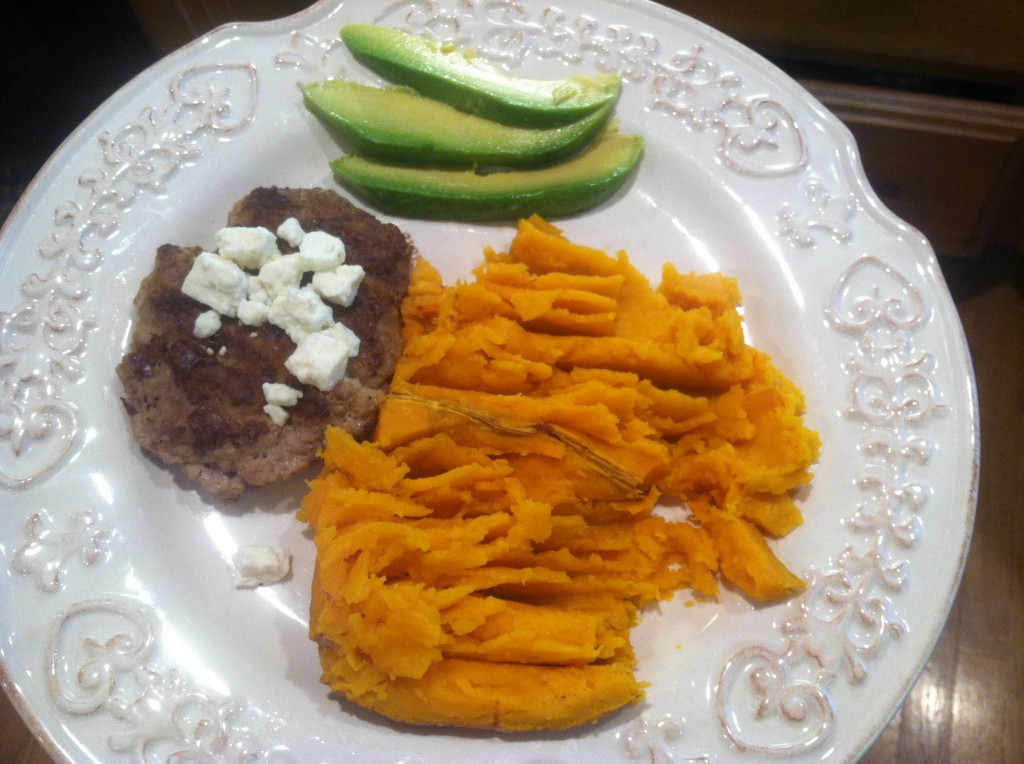 Weight Watcher's Points Plus
I can eat 26 PPV a day.
I can earn Activity Points by doing exercise, and eat them if I choose.
I have an allowance of 49 extra points that I can dip into throughout the week if I choose.
I should drink a minimum of 6 (8 oz) glasses of water each day.
My Weight Watcher Week Begins on Friday's
Breakfast = Egg, Toast, Avocado, Fruit, Almond Butter, Black Coffee (7)
Lunch = Food Truck Yummy's (12)
Snack = Smoothie (2)
Dinner = Turkey, Feta, Avocado, Sweet Potato (8)
Total = 29
Exercise = walked 3.5 Miles
Activity Points Earned for the Day = 4
Activity Points Earned This Week = 18
Activity Points Remaining This Week = 13
How many ounces of water I drank for the day = 70
Remaining points from my 49 Points Allowance = 0
This is What I Will Accomplish in 2015
I will choose one occasion per month for Social Drinking (um…this is a work in progress)
I will go no more than two days in a row without exercise. (unless I'm sick..or break a bone!!)
I will track every single day for the entire year. No matter what. I'll track if I eat 26 points, I'll track if I eat 76 points.
I will RUN in a minimum of six 5K's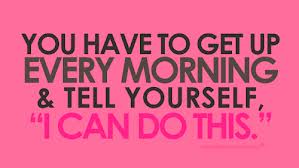 "love the life you live, live the life you love"