I went to my WW meeting yesterday morning in Jeans! I rarely do that, especially when I'm really looking for a loss at the scale. I weighed at home with my jeans on and off, and they weigh at least a pound. I usually weigh in wearing a pair of ancient and super thin, yoga pants, but I had plans for the day, and besides…. it's fun to let the WW members know that I own some actual clothes. 🙂 I still had a loss at the scale! I was happy with how my weigh in went, jeans and all. I had a good week tracking and getting back into a bit of an exercise groove.
I know that sticking to those 26 points a day, and getting in activity, will eventually get me back into the 160's. I dipped into the 49 Weekly Points a points a little bit, but not too bad.
Yesterday, day one of a new week, I went to lunch with some girlfriends for a birthday celebration. We met at the restaurant at 12:45, and left at 6:30!! Yep, that's right….we were there ALL day long just chatting away and becoming BFF's with out waitress, Julie! I did go over on my points for the day before I left the restaurant, and then I ate dinner too!
What does that mean for this week? It really wasn't a great week for me to do that. I have a few plans this week that involve a social drink here and there and food prepared by others, so it's going to be a challenge to not use up all those extra 49 points. What's my plan? Exercise.
I went to my first official Yoga class this morning and it felt great! I thought I was going to a Yoga Level 1 Class, but it ended up being a mixed level Hot Yoga class. It pushed me, but I kept up and at the end of class, I felt great!
I plan to get in a variety of Yoga, Jazzercise and walking this week, get in lots of water, and just make the best choices that I can in the situation when it comes to the food.
I hope you all have a Happy and Healthy Week, and that you treat your bodies good!
Here are yesterday's eats…..
It's the wine that did it for me………SIX hours is a long lunch!
Breakfast
6 Egg Whites, Salsa
2 PPV
See how smart I was here? I was planning for my afternoon……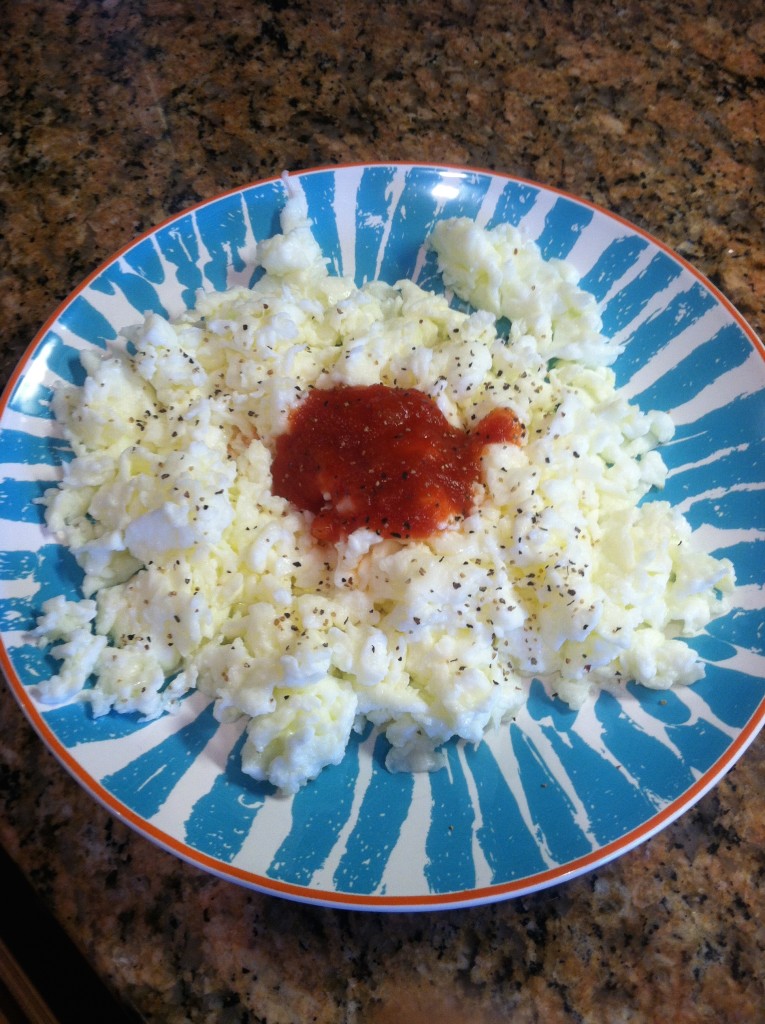 Lunch
Carrots, Cucumbers, Hummus and Pita Bread
Red Wine….Lots of water
28 PPV
I did order all veggies, and no pita bread with my hummus, but someone else at the table ordered all pita bread and no veggies, so I ate a few bites of his pita bread, then a few bites of someone else's pretzel…..dipped in cheese! I have no idea how many glasses water I drank, maybe 5?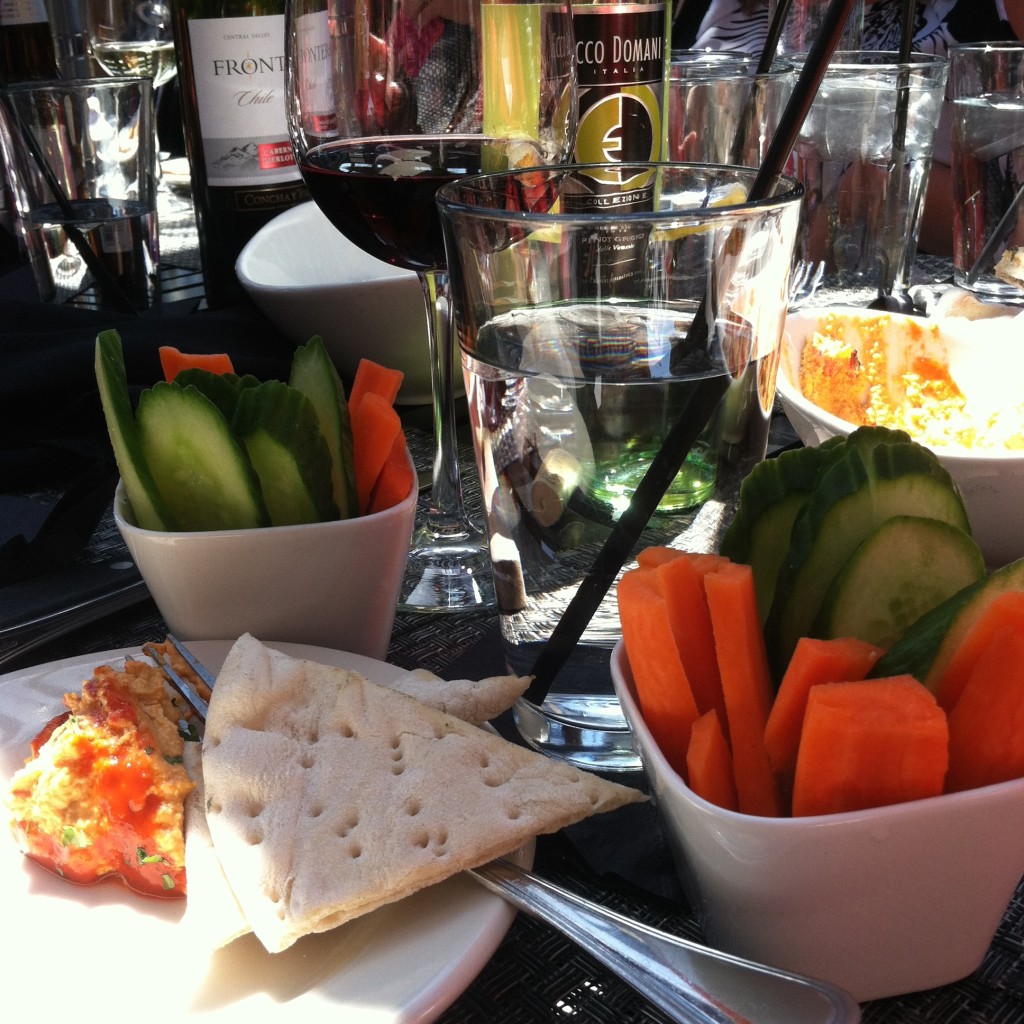 Dinner
Pork Bahn Mi Salad
11 PPV
The Food Truck that I work at decided to set up for some Friday night fun, so Mike and I went out to say "hi" to a few friends and have dinner. Totally forgot to take a picture, so I stole this from Beauty and the Bistro's Facebook Page!
Pork, Pickled Carrots, Cilantro, Yummy Sauces and Jalepeno's on a bed of cucumber's!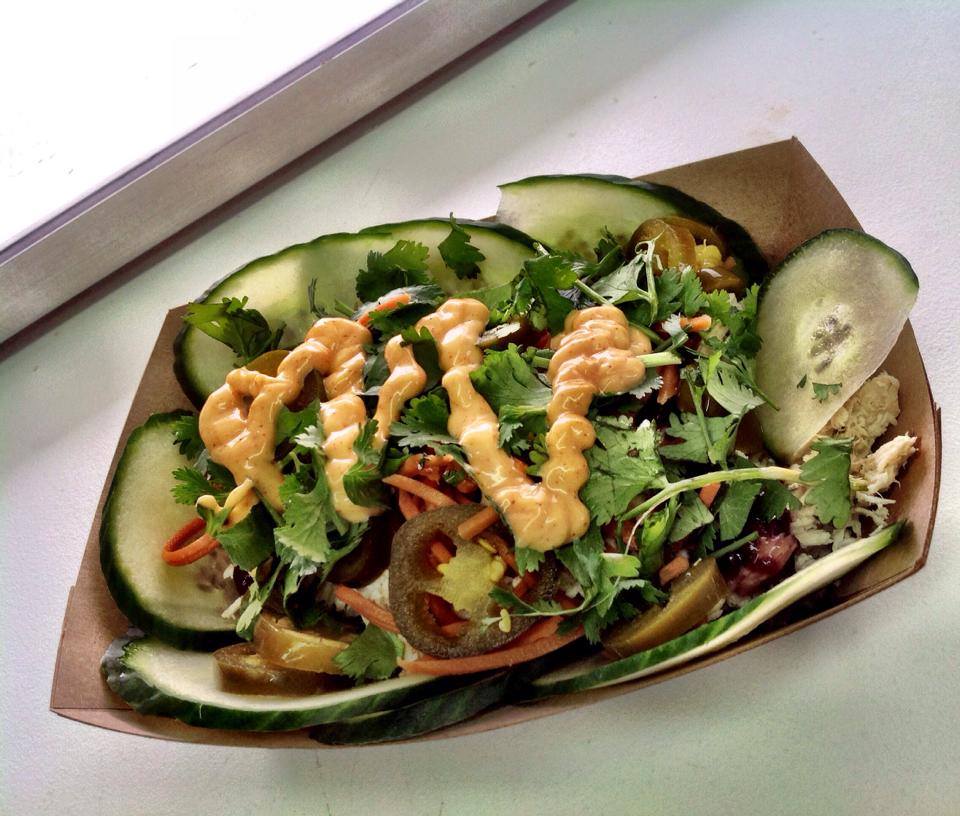 Weight Watcher's Points Plus
I can eat 26 PPV a day.
I can earn Activity Points by doing exercise, and eat them if I choose.
I have an allowance of 49 extra points that I can dip into throughout the week if I choose.
I should drink a minimum of 6 (8 oz) glasses of water each day.
My Weight Watcher Week Begins on Friday's
Breakfast = 6 Egg Whites, Salsa (2)
Lunch = Hummus, Veggies, Pita Bread, Wine (28)
Dinner = Bahn Mi Salad (11)
Total = 41
Exercise = none
Activity Points Earned for the Day = 0
Activity Points Earned This Week = 0
Activity Points Remaining This Week = 0
How many ounces of water I drank for the day = 90
Remaining points from my 49 Points Allowance = 34
This is What I Will Accomplish in 2015
I will choose one occasion per month for Social Drinking (um…this is a work in progress)
I will go no more than two days in a row without exercise.
I will track every single day for the entire year. No matter what.
I will RUN in a minimum of six 5K's. One down, 5 to go!
This week? Lots and lots of exercise!! No excuses!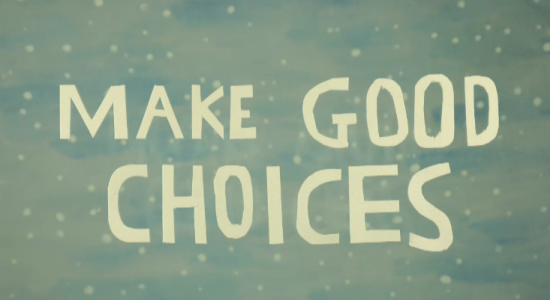 "love the life you live, live the life you love"