Last year, I became a part of the Big Brother Big Sister program. That's where I was matched up with Samone! Next month will be our One Year Anniversary! Big's and Little's are matched up through a series of questions. As different as Samone and I are at age 48 and 13, we always have a great time together! One of our similar interest is art. Samone has a super creative side to her that I always find amazing. We've been to the Art Fair, we've done creative things at the house and we've talked about a few artsy things we'd like to do in the future.
Yesterday we had an awesome opportunity to get to paint together! The Big Brother Big Sister organizations does a great job of letting you know about activities that they sponsor throughout the city. When I saw an opportunity to paint together, I signed us up!
We went to the cutest little art studio downtown called Happy Tree's Painting, where we were walked through painting a little Palm Tree Sunset picture. We were the first ones to show up, but there were about 20 other Big's and Little's there too!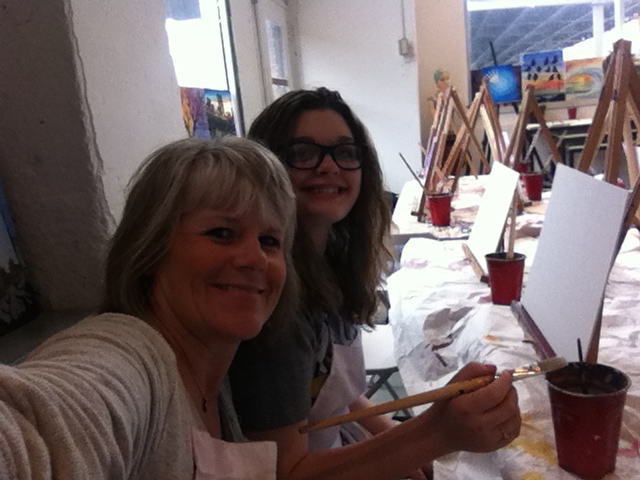 We will be going back for sure!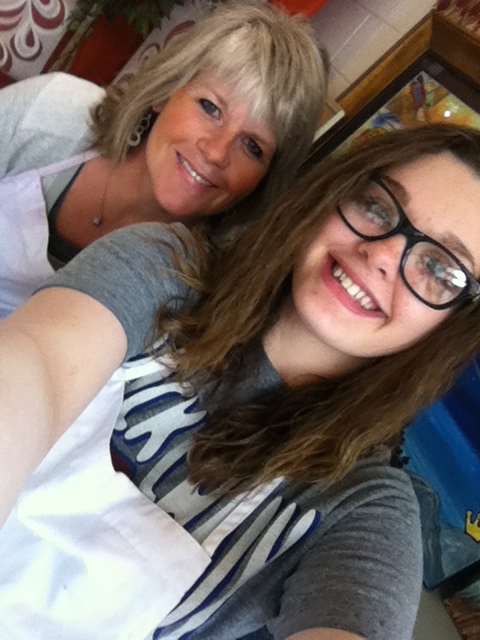 Here's the whole group! Samone and I are on the far left!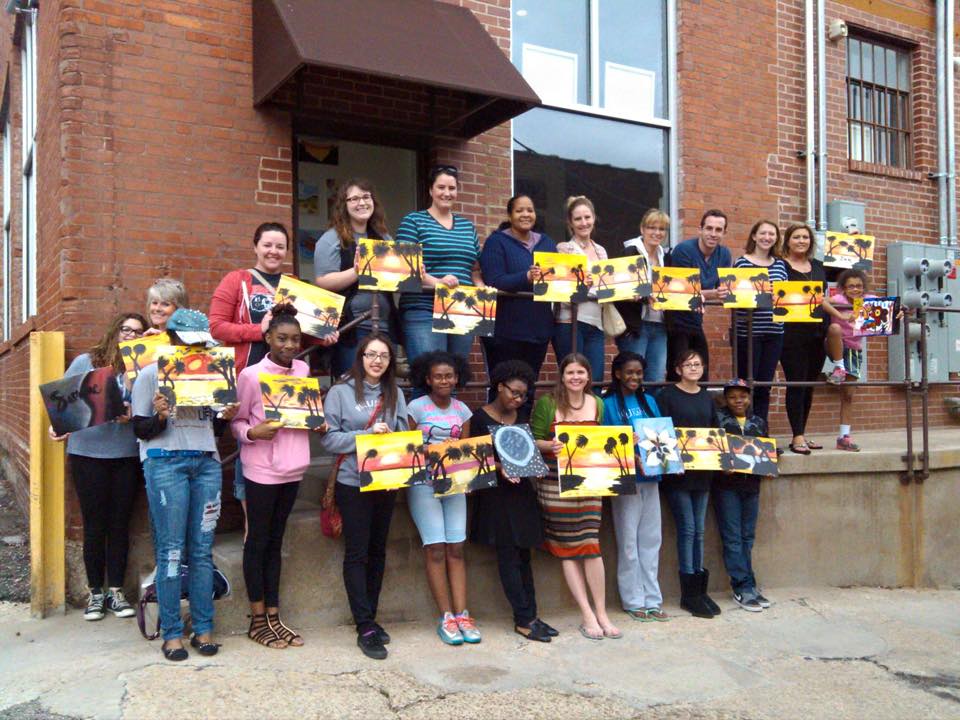 Here's my painting……not too shabby for a first timer!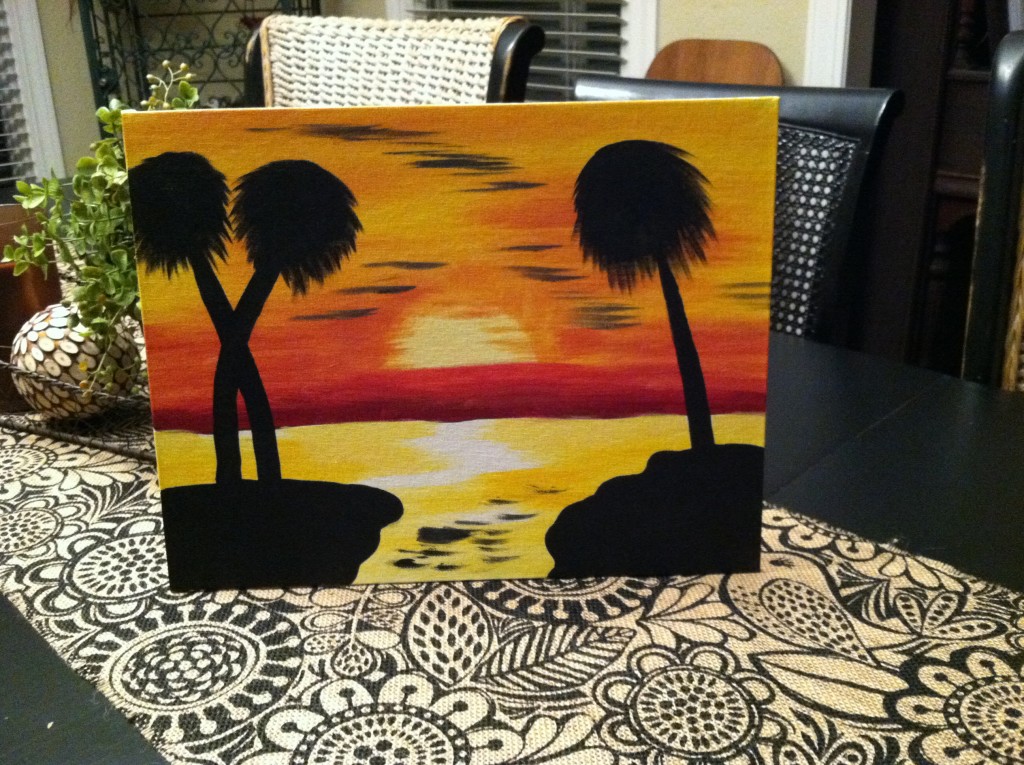 We had a great afternoon together and I can't wait to back there and watch Samone paint a masterpiece!!
Here are yesterday's eats……
Breakfast
Pumpkin Butter Oatmeal
6 PPV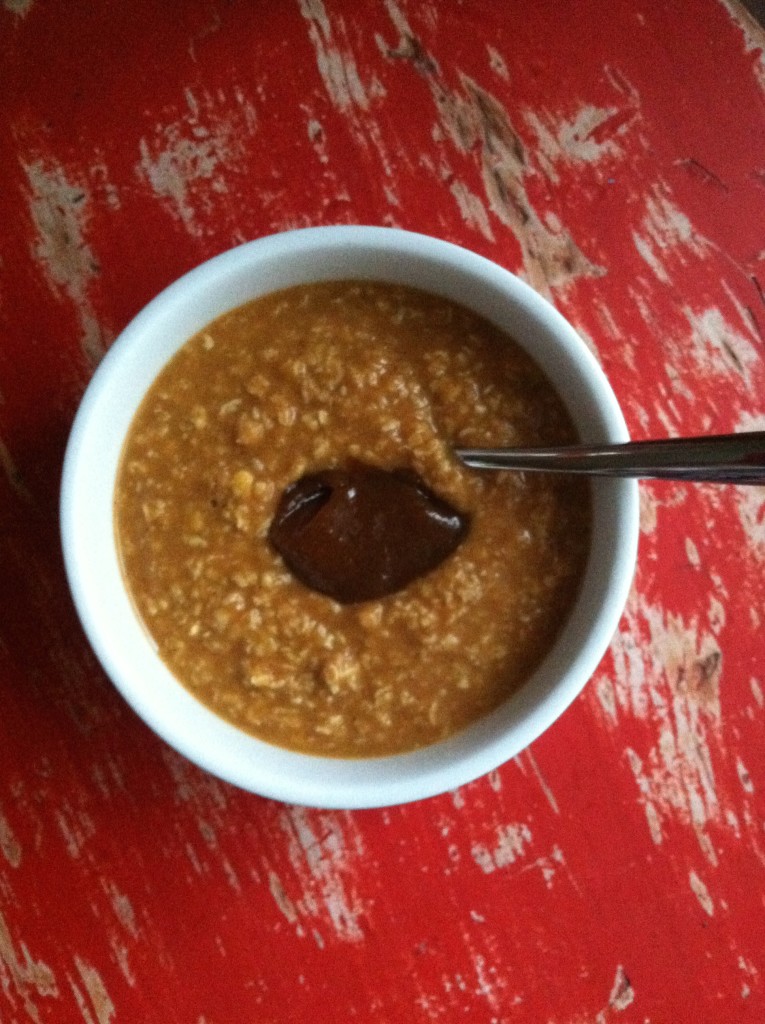 Lunch
Bacon Avocado Hash with Poached Eggs
13 PPV
I ordered this with no cheese and a dry English Muffin. They remembered the no cheese, but it came out with a buttered English Muffin, so I decided I didn't need the bread anyhow and I skipped the muffin. This hash was awesome!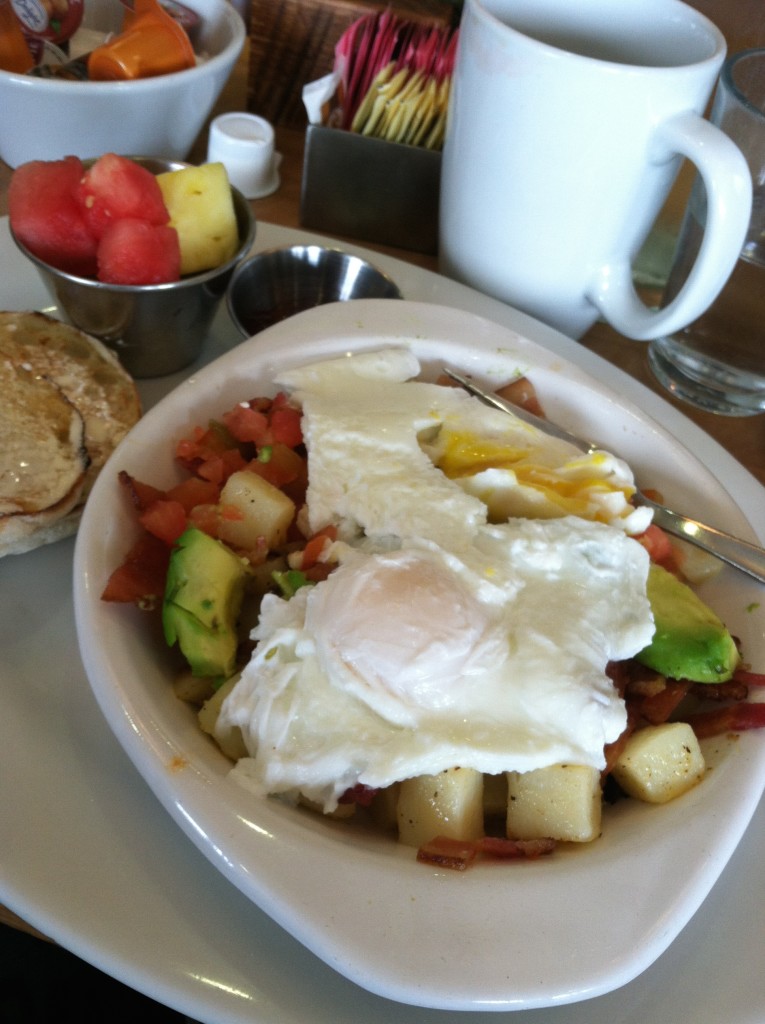 Snack
Apple
0 PPV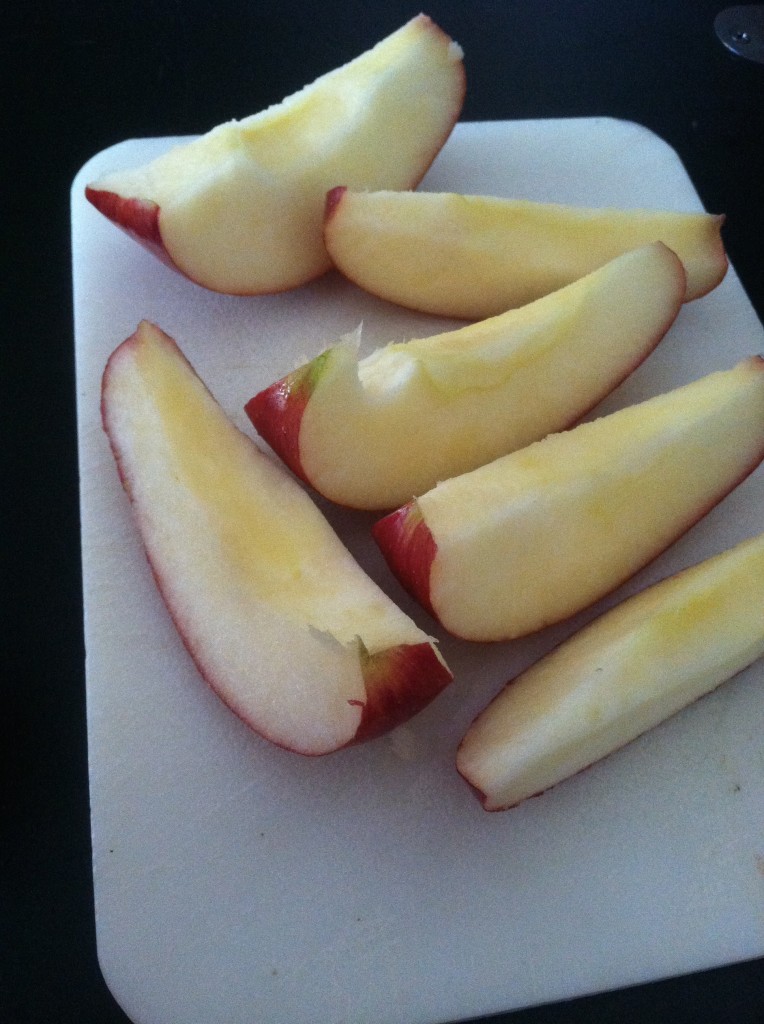 Dinner
Salmon Caesar Salad
9 PPV
This is the exact same dinner that I had on Saturday night, but last night we ate at the restaurant, so I didn't actually weigh my salmon like I did when I brought it home on Saturday. It looked about the same size to me! I did NOT eat the garlic bread in the background. I was challenged with buttery bread TWICE yesterday! I picked off the croutons.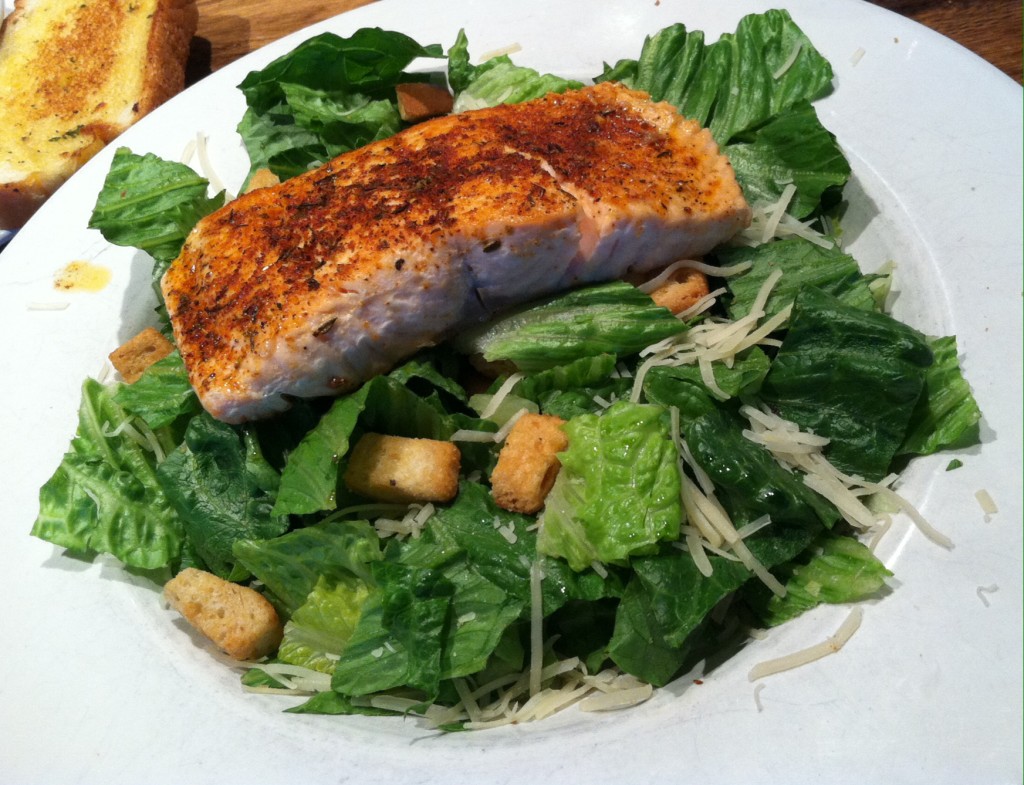 Weight Watcher's Points Plus
I can eat 26 PPV a day.
I can earn Activity Points by doing exercise, and eat them if I choose.
I have an allowance of 49 extra points that I can dip into throughout the week if I choose.
I should drink a minimum of 6 (8 oz) glasses of water each day.
My Weight Watcher Week Begins on Friday's
Breakfast = Oatmeal, Frothy Coffee (6)
Lunch = Hash (13)
Snack = Apple (0)
Dinner = Salad (9)
Total = 28
Exercise = none
Activity Points Earned for the Day = 0
Activity Points Earned This Week = 7
Activity Points Remaining This Week = 7
How many ounces of water I drank for the day = 70
Remaining points from my 49 Points Allowance = 31
This is What I Will Accomplish in 2015
I will choose one occasion per month for Social Drinking (um…this is a work in progress)
I will go no more than two days in a row without exercise.
I will track every single day for the entire year. No matter what.
I will RUN in a minimum of six 5K's. One down, 5 to go!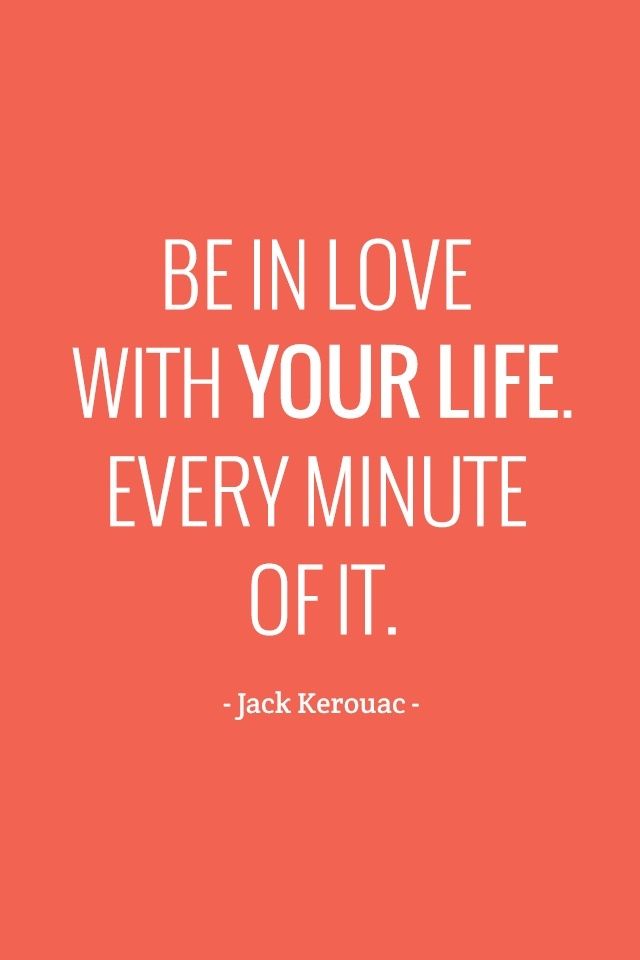 "love the life you live, live the life you love"