Yesterday was a full day at home of "to do's". After completing most of the "to do's", I met a friend at Jazzercise. This is just my second class since being back after the broken collar bone. The first class I did with no weights, and I felt great afterwards. Yesterday, I went with the 4 pound weights, and again, felt great afterwards! Yay!
After Jazzercise, we went to the little neighborhood Mexican joint around the corner, where Monday is Taco night. I ordered two taco's……..and a Bud Light. After some deep, good girlfriend chat, I had more beer. Sometimes a good long chat with a girlfriend over a few beers, out ranks how many points I'm eating for the day.
(I'm at the weird weight where I don't feel fat. I want to get back to my goal weight of 160 and I know I will feel amazing when I get there. I'm stuck at 172 and there just seems to be a mental block keeping me here.)
Here are the rest of yesterday's eats…..
Breakfast
Egg White Omelet, 14 g of Red Fat Cheese
Trader Joe's Bread, Toasted
30 g of smashed Avocado
Kiwi and Pear
5 PPV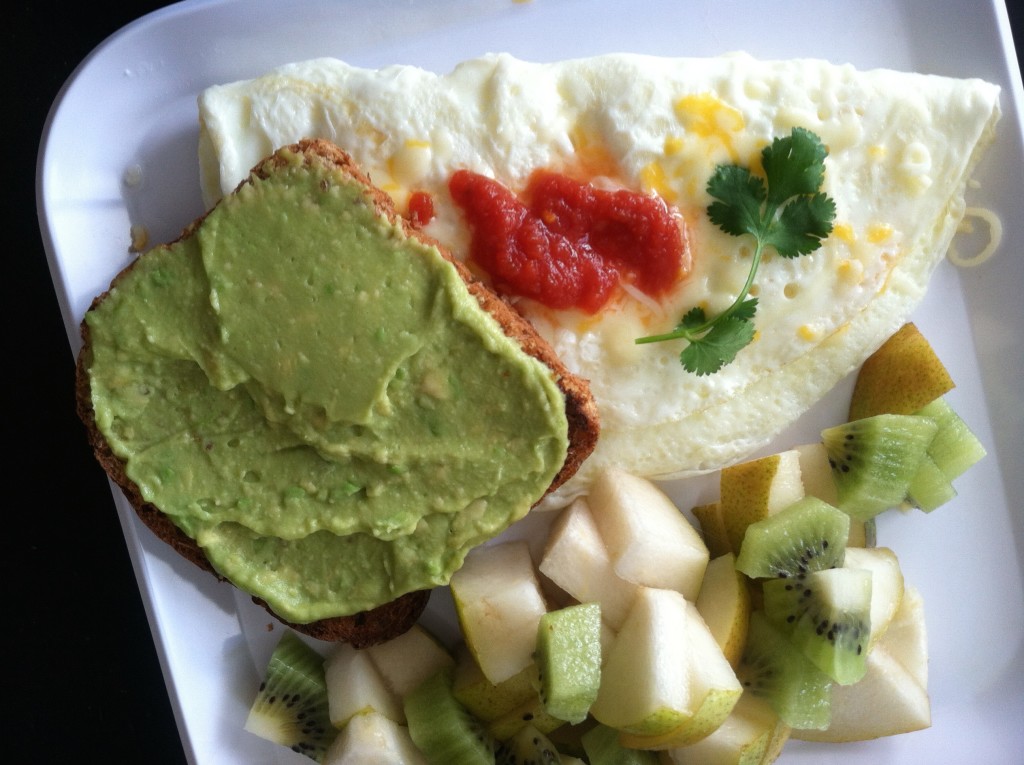 Lunch
Zucchini Noodles, Edamame, Corn
Avocado Cream Sauce
Chicken, Cherry Tomatoes
4 PPV
I made the zucchini noodles with a regular old vegetable peeler. I thought they were pretty. 🙂 I played just a little trying to make an avocado cream sauce.
1 Avocado
1/3 C Nonfat Plain Greek Yogurt
Lime Juice
Sea Salt and Cracked Black Pepper
Mix in food processor.
After assembling my bowl of vegetables and chicken and about a Tablespoon of the avocado cream sauce, and then taking a few bites of it all at room temperature, I decided that it tasted better after I heated it all up just a bit in the microwave. The cream sauce still needed something, but it wasn't too bad for a little variety.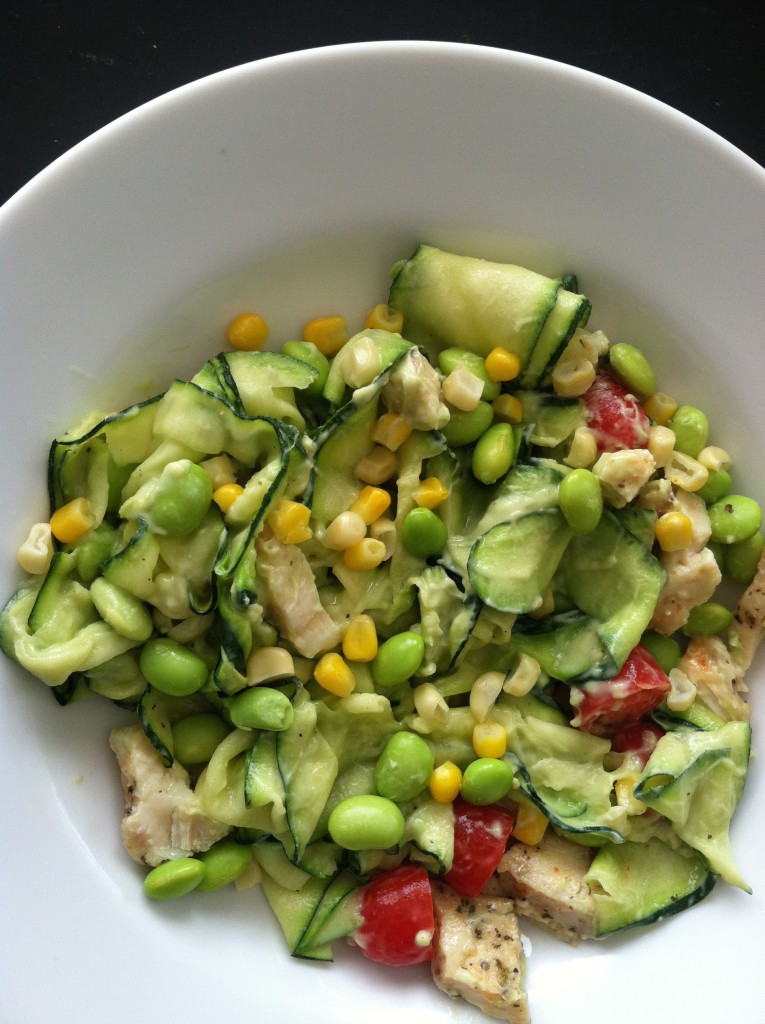 Snack
Banana, Melted Chocolate
Raw Unsweetened Coconut
2 PPV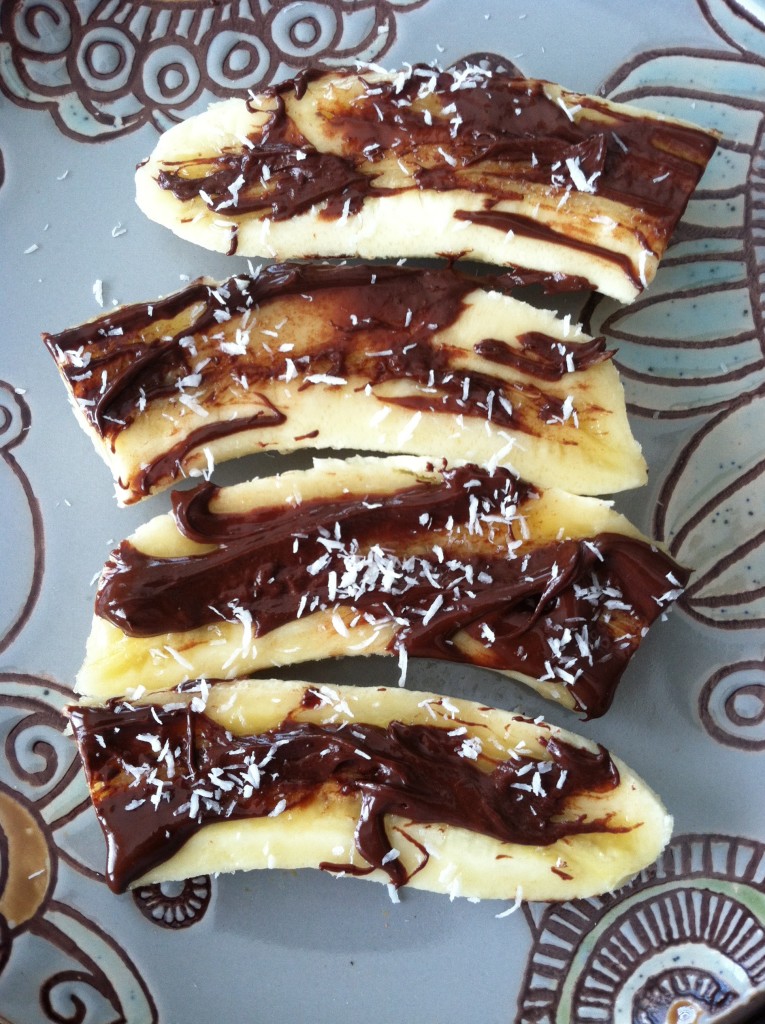 Dinner
Taco's and Bud Light
25 PPV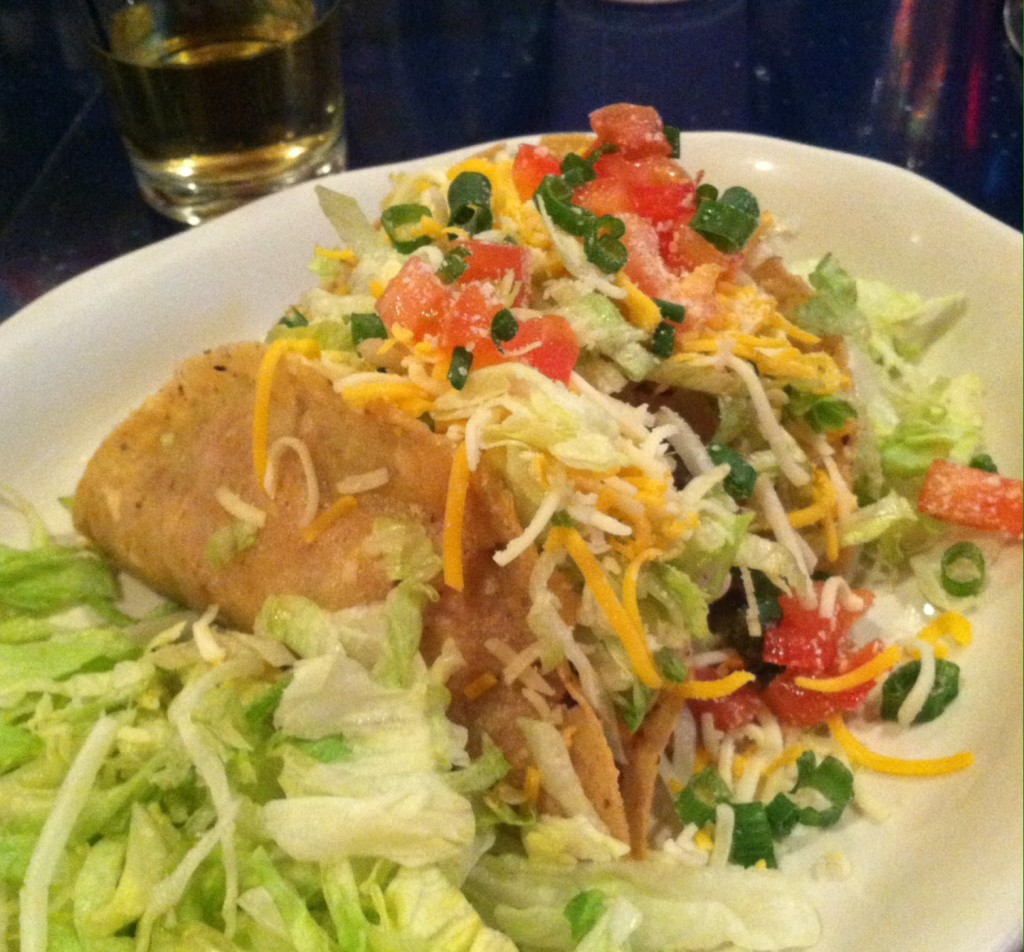 Weight Watcher's Points Plus
I can eat 26 PPV a day.
I can earn Activity Points by doing exercise, and eat them if I choose.
I have an allowance of 49 extra points that I can dip into throughout the week if I choose.
I should drink a minimum of 6 (8 oz) glasses of water each day.
My Weight Watcher Week Begins on Friday's
Breakfast = Omelet, Avocado Toast, Fruit, Frothy Coffee (5)
Lunch = Zucchini Bowl (4)
Snack = Banana, Chocolate (2)
Dinner = Taco's and Beer (25)
Total = 36
Exercise = Jazzercise
Activity Points Earned for the Day = 5
Activity Points Earned This Week = 9
Activity Points Remaining This Week = 9
How many ounces of water I drank for the day = 70
Remaining points from my 49 Points Allowance = 0
This is What I Will Accomplish in 2015
I will choose one occasion per month for Social Drinking (um…this is a work in progress)
I will go no more than two days in a row without exercise.
I will track every single day for the entire year. No matter what.
I will RUN in a minimum of six 5K's. One down, 5 to go!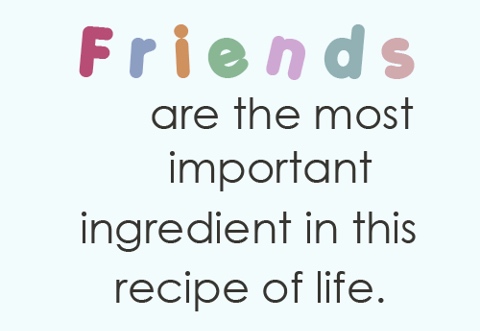 "love the life you live, live the life you love"