The last couple of weeks have been busier than usual for my typical schedule. We've been super busy with the Food Truck, which I love, and there's just been a lot going on…..in life.
The last two day's I've had major computer issues which have consumed way more time than I'd like to admit. After Googling all sorts of things and tying to do some troubleshooting of my own, followed by two phone calls to tech support, I solved the whole problem (I think) by turning my computer off, then on. I hate it when that happens. WHY WHY WHY do I not simply do that to my computer and/or phone EVERY time I have an issue, 90% of the time it solves the problem, and I would save myself so much mental frustration and time!!!
Wow…I feel better after a good vent. Thanks for listening….or reading. 🙂
Yesterday I got to spend some time with my Little Sis, Samone! We went to a candle/jewelry party in my neighborhood, then out for dinner. I swear the most fun we have is in the car singing and taking pictures. Thirteen year old girls love music and phones!!
We usually end up having a meal together when we see each other. (If you're not familiar with the Big Brother Big Sister Organization and you have some free time in your life, I highly suggest looking into this program in your area.) Last night we went to a new Pizza place and tried the Egg Pizza along with a side of Brussels Sprouts! Both were delicious! I love the fact that Samone, at the age of 13, is willing to try just about any food I suggest. While waiting for our food, we had a little fun with the camera!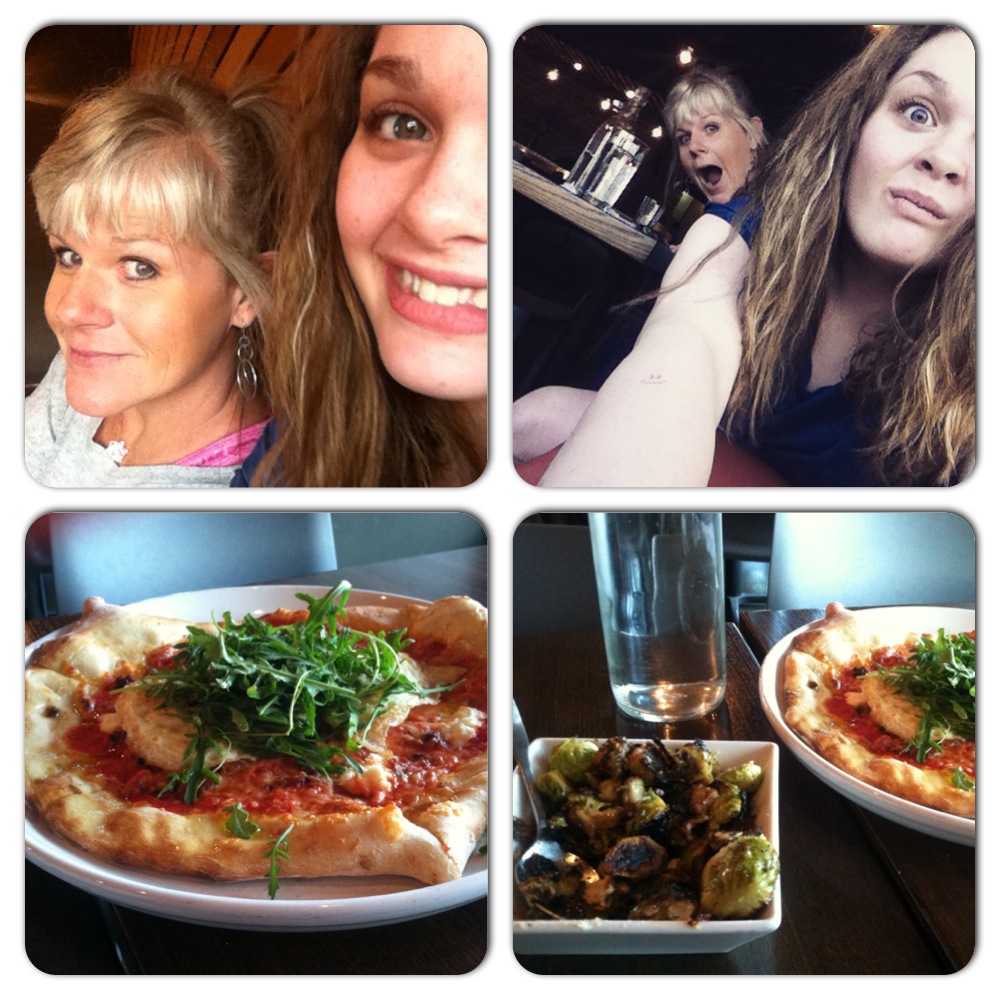 I have struggled these last couple of days with eating in between meals and not tracking. My meals have been decent, and my snacks have been dried fruit and raw nuts, but I know that I have had too many.
I've been allowing myself to have a glass of wine, or a beer, or two lately without even thinking about it. I need to go back to limiting myself. With summer coming and more frequent driveway and deck impromptu get togethers, I need to get my mental attitude prepared for how I will handle these situations.
I have not been able to go to a WW meeting for the last two Friday's and I will have to miss next week too. It makes a huge difference for me when I don't get that weekly motivation that I know that I need.
Surprisingly, I weighed at home this morning and I am only up a pound.
I'm not trying to make excuses, but working more hours at the Food Truck has been a challenge. I"m trying to eat small portions of the food that I eat when I am there, but it's hard to count points, so I am guessing. Being in such a small space surrounded by delicious food is a huge challenge!
I think I need to go back to eating a late, high protein breakfast when I work at the food truck, and taking an apple to snack on. I've done that in the past and it has helped me get through a shift without eating anything at the truck.
I've been about getting in my activity, but really poor these last two days at drinking my water! When my schedule gets changed around just a little and I'm not at home as much, I forget to get my water in!
Here are Wednesday and Thursday's eats.
I'm in a rush, so not taking the time to list points and all. Leaving soon to go pick up two of our grandkids who will be spending the weekend with us! I'm taking them out to pizza! I'll check out the salad menu and skip the beer tonight.
Breakfast – Avocado Toast with Scrambled Egg Whites and Cheese
Lunch – Half of the Food Truck Burger
Snack – Dried Apples
Dinner – Salad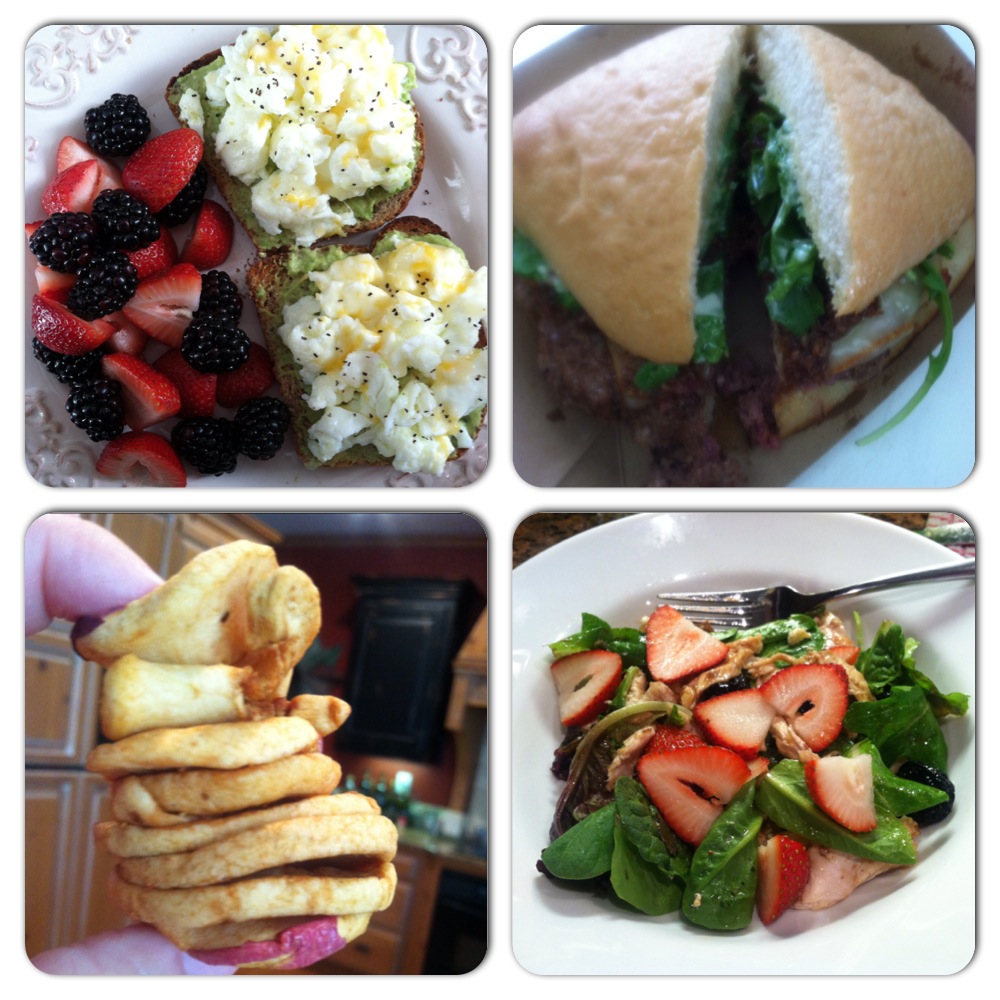 Breakfast – Almond Butter Toast, Scrambled Egg Whites, Fruit, Frothy Coffee
Lunch – Weight Watcher Zero Point Soup with Avocado
Snack – Apple Slices with Almond Butter, Melted Chocolate and Coconut
Dinner – Pizza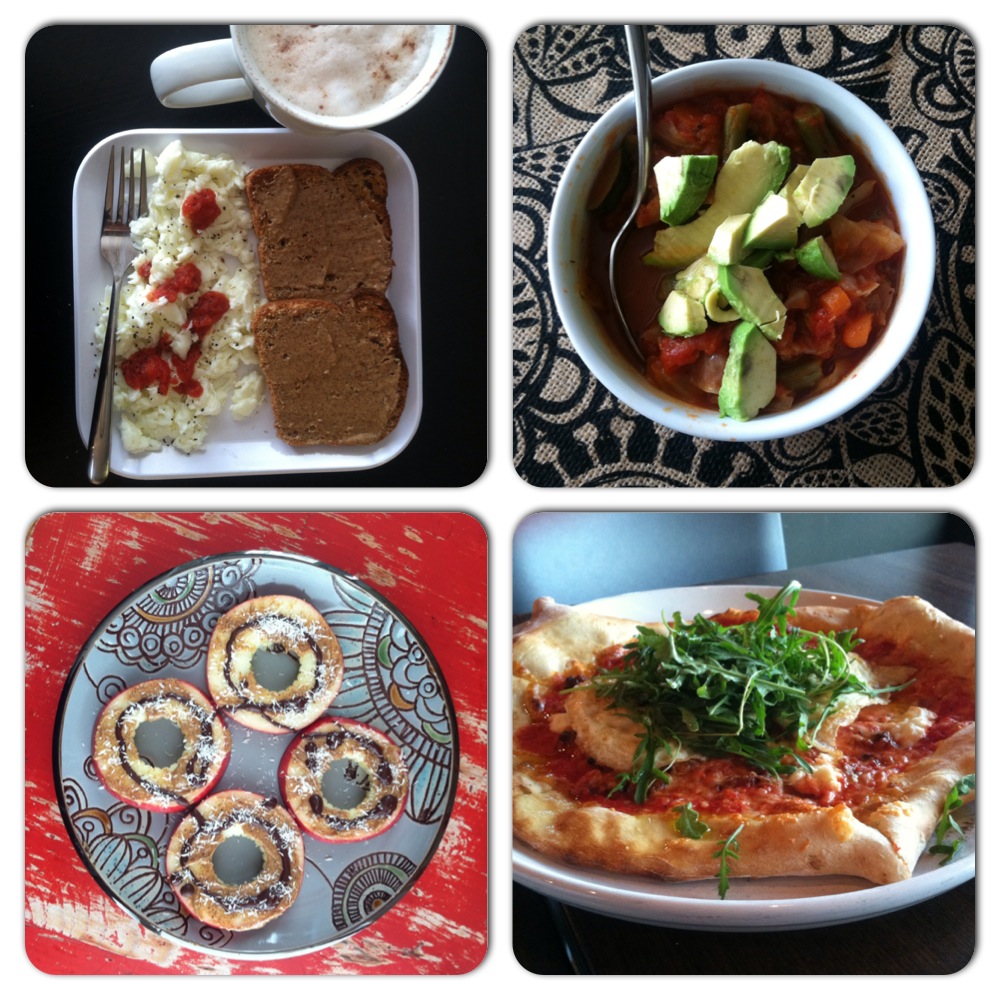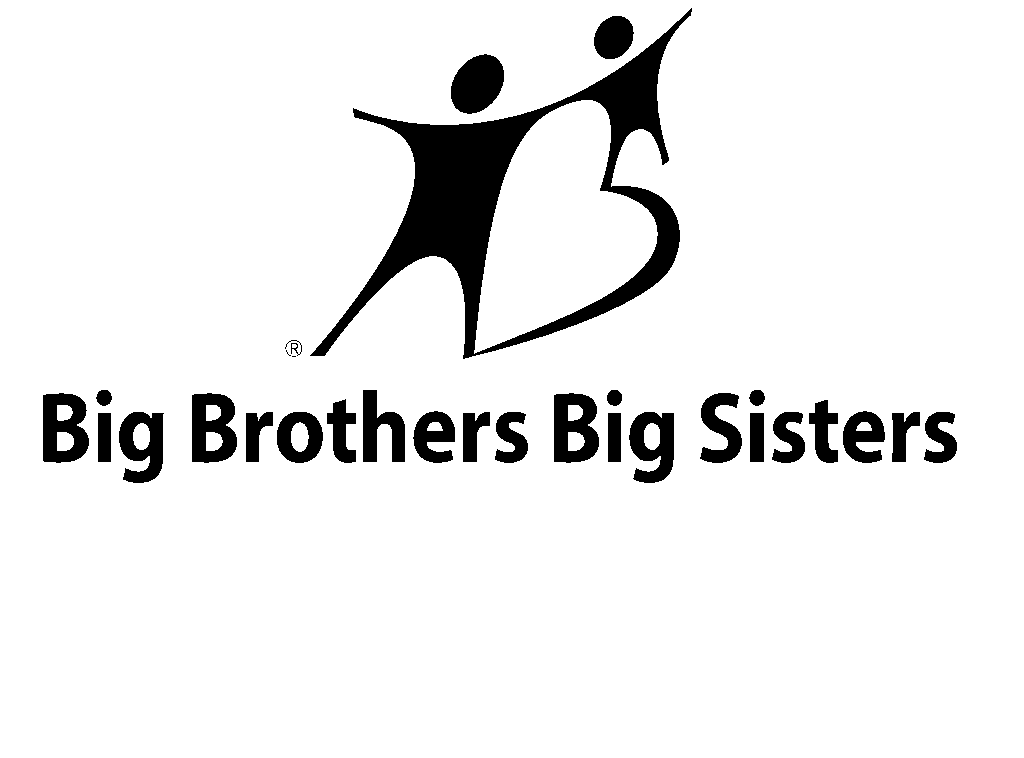 "love the life you live, live the life you love"