I'll just start by saying that yesterday was a lot of fun and a Perfect Saturday!
A friend came over for coffee, then we headed to downtown Overland Park to the City Market. It's small compared to downtown Kansas City's market, but they have a lot to offer, just on a smaller scale. My friend and I noticed a long line at a tent, so we stopped to see what must be so good that there was such a line! It was for toast.
This toast……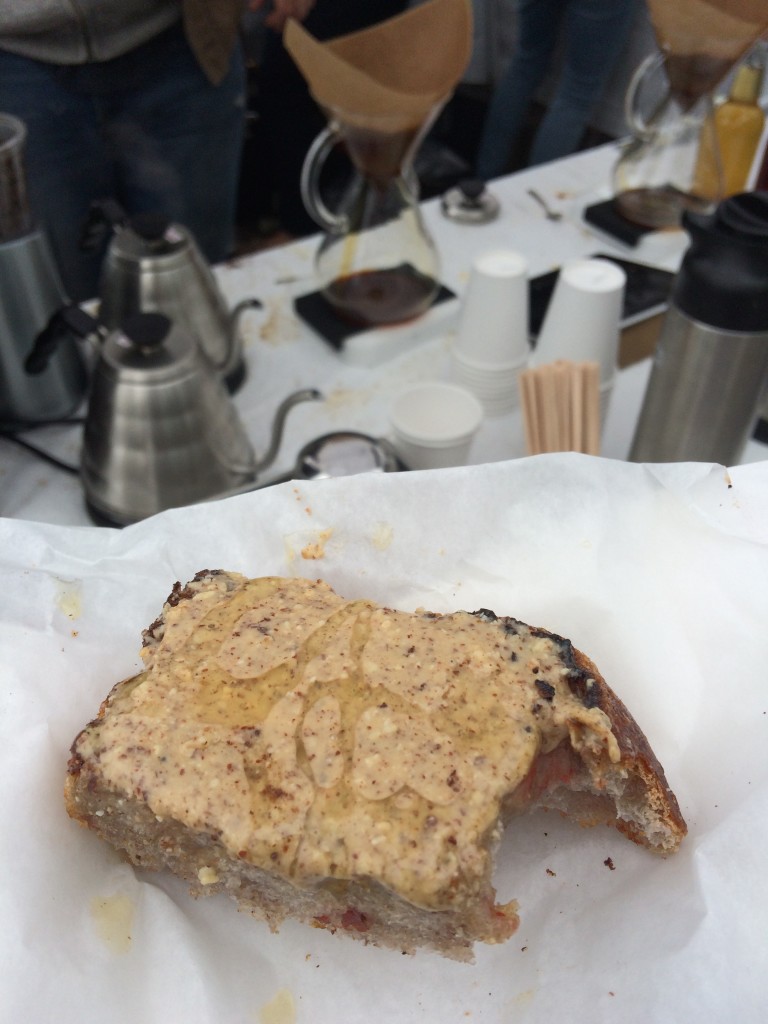 They also had Pour Over Coffee, (you can see them making it behind my toast!) which I love! The toast was amazing. We had them cut ours in half so we could share it, and I did share a couple of bites of mine with some friends that we ran into! I'm guessing on the points, but it really was worth standing in line for! The pour over coffee was delish! Oh….and I bought some zucchini and bell peppers!
Later in the afternoon, two friends accompanied me on my walk, and we ended up running a lot of it!

We had some impromptu plans with friends for a Happy Hour and Dinner! We spent the evening enjoying sushi and wine.
After dinner, we all decided to stop by the neighborhood bar on the way home, and there we found more friends attending a birthday party, so we joined in and there, I drank beers.
I had a really fun day yesterday. I got my exercise in. I drank lots of water. I ate mostly simply filling foods. My only real mess up was the drinks.
I even thought I was Madonna! See what 2 glasses of wine, and 3 Tank 7's will do to a girl?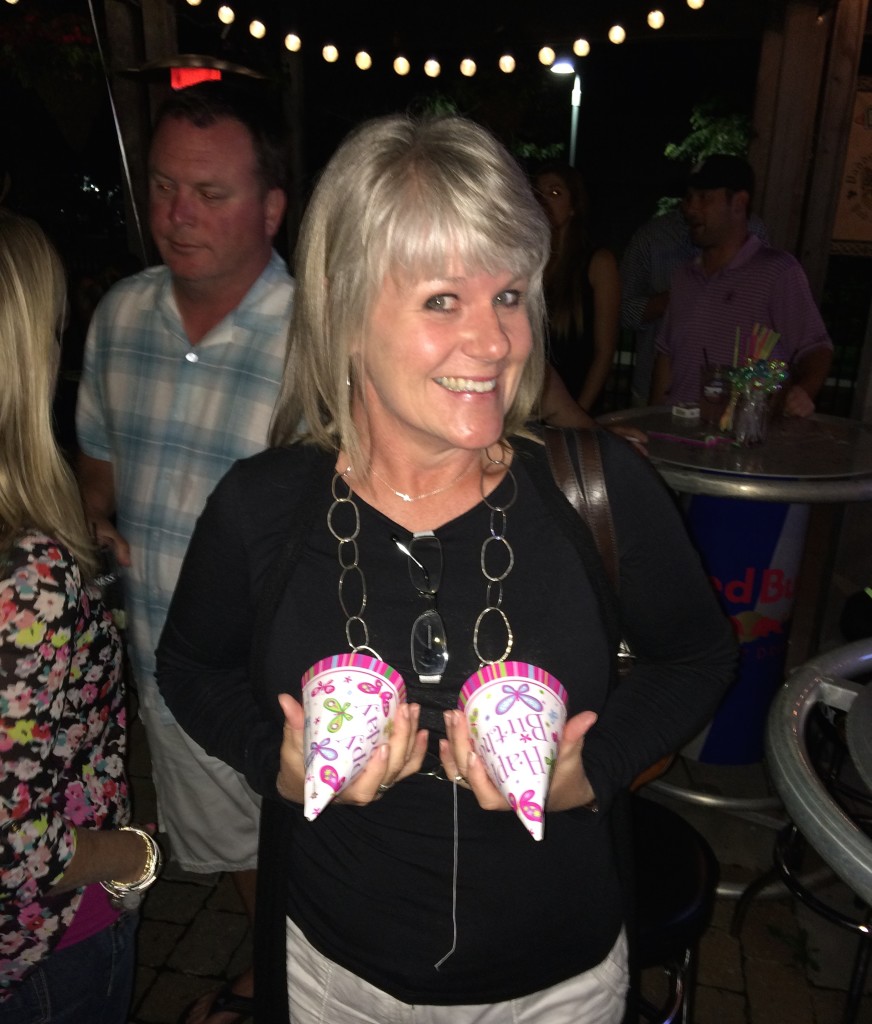 Here are yesterdays eats.
Breakfast – 6 PPV
Light English Muffin with 2 tsp Almond Butter, Watermelon, Frothy Coffee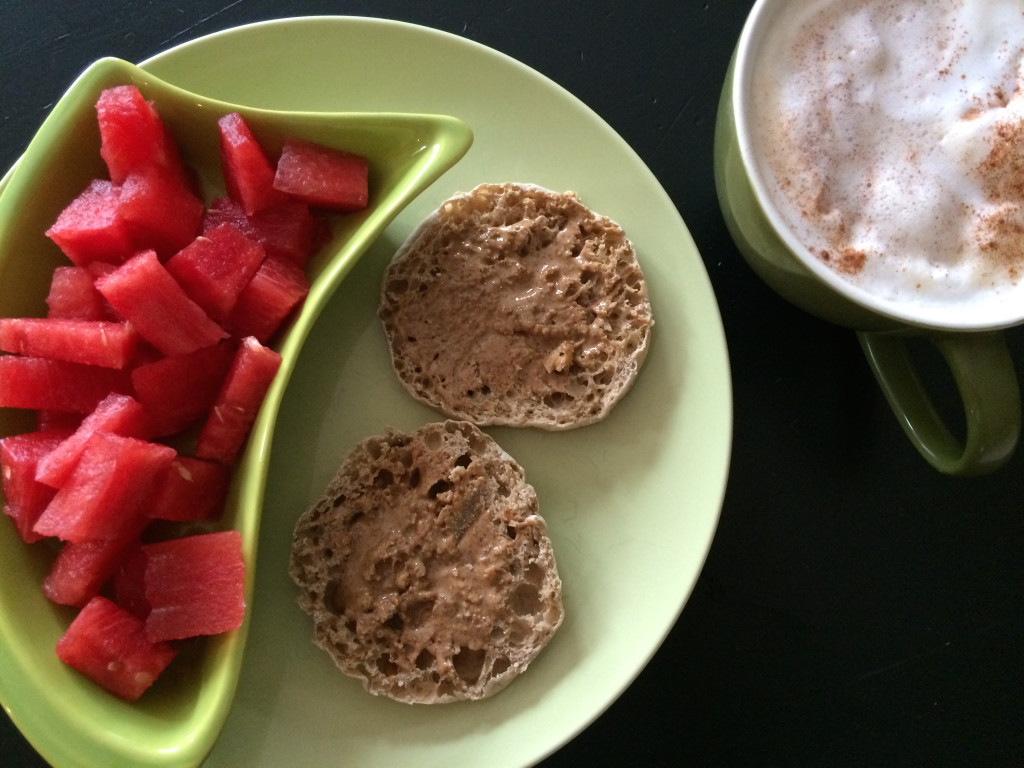 Snack at the City Market – 5 PPV
1/2 Slice of Cranberry Walnut Bread, toasted, with Almond Butter, Honey and Sea Salt, Pour Over Coffee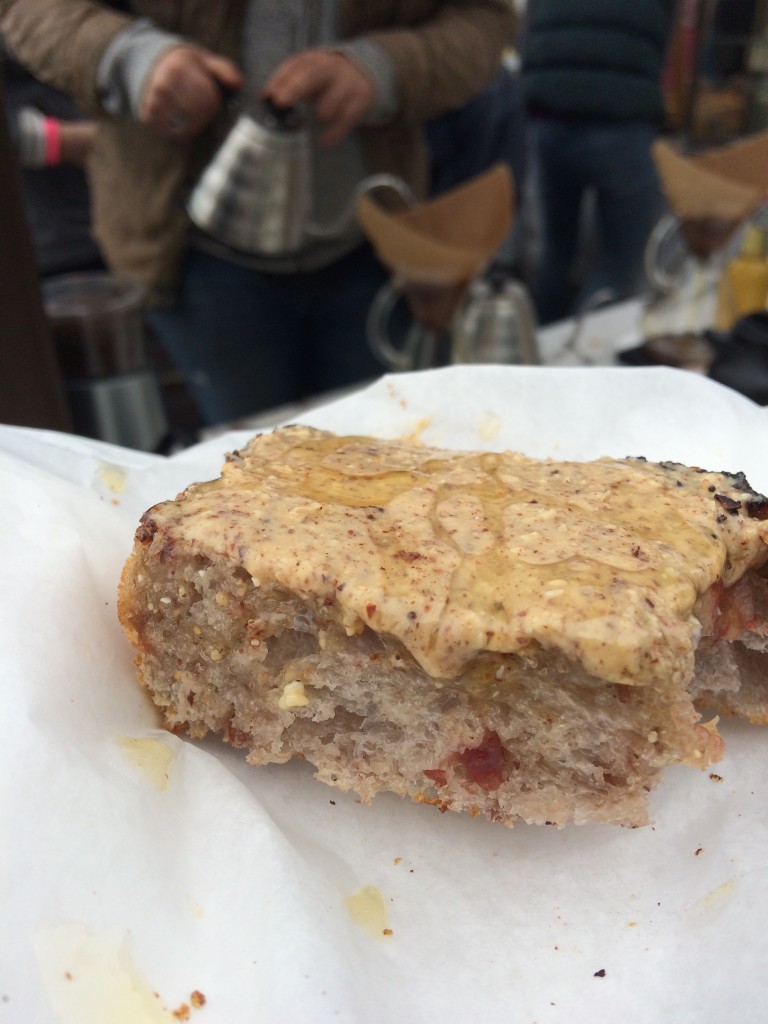 Lunch – 4 PPV
Kale, Feta, Dried Cranberries, Walnuts, Dressing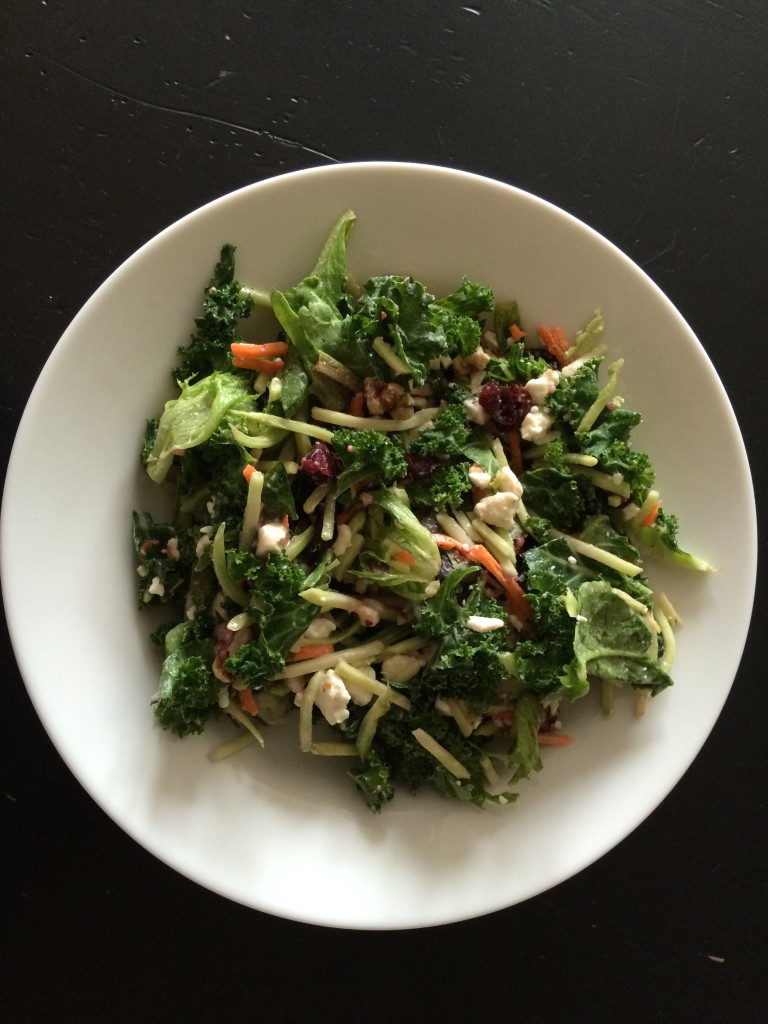 Dinner, Sushi – 10 PPV
Four of us ordered five rolls, then shared them. I ate more than what is on this plate, but I would say that I ate one roll, along with some edamame. I've included the wine points below.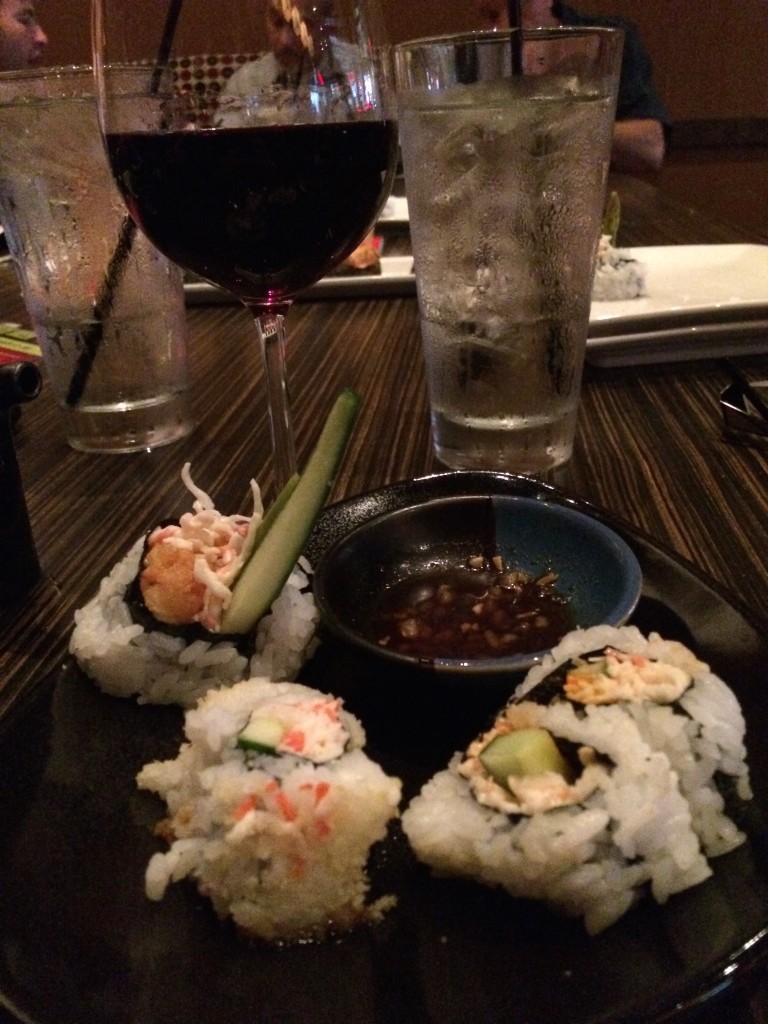 Drinks – 26 PPV
One Beer at Happy Hour before dinner, Two Glasses of Wine at dinner, Two more beers at the bar.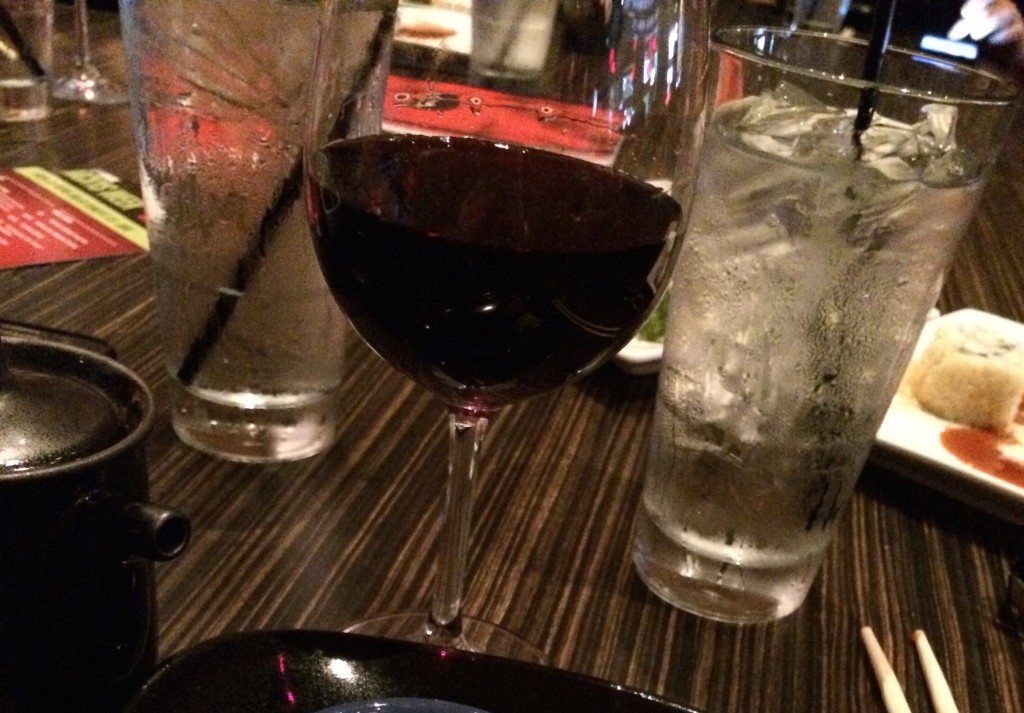 Weight Watcher's Points Plus
I can eat 26 PPV a day.
I can earn Activity Points by doing exercise, and eat them if I choose.
I have an allowance of 49 extra points that I can dip into throughout the week if I choose.
I should drink a minimum of 6 (8 oz) glasses of water each day.
My Weight Watcher Week Begins on Friday's
Breakfast = 6
Snack = 5
Lunch = 4
Dinner = 10
Drinks = 26
Total = 51
Exercise = Walked/Ran 5 Miles
Activity Points Earned for the Day = 7
Activity Points Earned This Week = 12
How many ounces of water I drank for the day = 80
Remaining points from my 49 Points Allowance = 24
This is What I Will Accomplish in 2015
I will choose one occasion per month for Social Drinking (um…this is a work in progress)
I will go no more than two days in a row without exercise.
I will track every single day for the entire year. No matter what.
I will RUN in a minimum of six 5K's. Two down, 4 to go!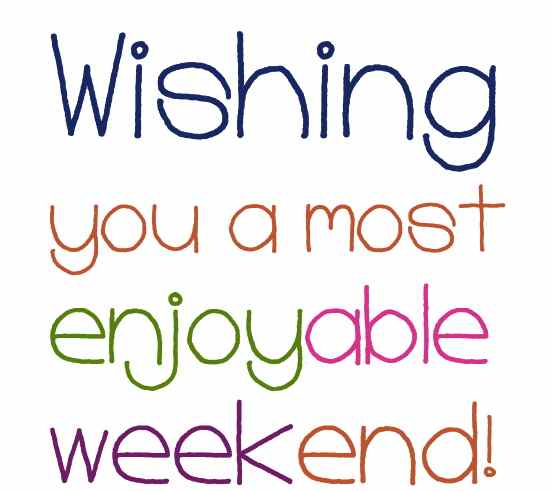 "love the life you live, live the life you love"