I'm having some issues with my blog.
My "Subscribe" option under my picture on the right seems to completely disappear some days.
If you'd like to subscribe, and you see that option to the right under my picture, then please try and hopefully it will work now!
There also seems to be an issue with me finding "Comments" when you lovely readers take the time to comment!
Please know that if you've been so kind to take the time to comment on my blog, that I am not ignoring you, I'm just having issues. I love it when readers comment! So please continue to do so and hopefully I will get all of the bugs worked out!
OH! Speaking of bugs! I had whacky dreams all night long last night that ants were crawling on me, and the groomer just sent me a text that she found a couple of fleas on one of my dogs and one flea on my other dog while grooming them this morning. I'm completely grossed out right now.
Moving on……
Yesterday was a full day, and it was gorgeous outside! I made it to a Hot Yoga class in the morning, then I spent the day doing laundry, mowing the yard and planting some flowers. Mike detailed his car in the driveway while the dogs lounged in the grass and watched. I guess the dogs brought a few little friends in the house with them, and I will spend the next couple of hours fully cleaning our bedroom! I feel like I just found out that my kids have lice!
Lot's going on here lately.
We built our house 16 years ago next month and it's time to do a little updating on a few things……hard wood floors…..landscaping…..interior updates…..and on Friday, we got a new A/C and Furnace unit. Between making phone calls, getting bids, and scheduling it all, it's been a little busy around here.
More busy fun stuff? Guess who's coming home this weekend? These two!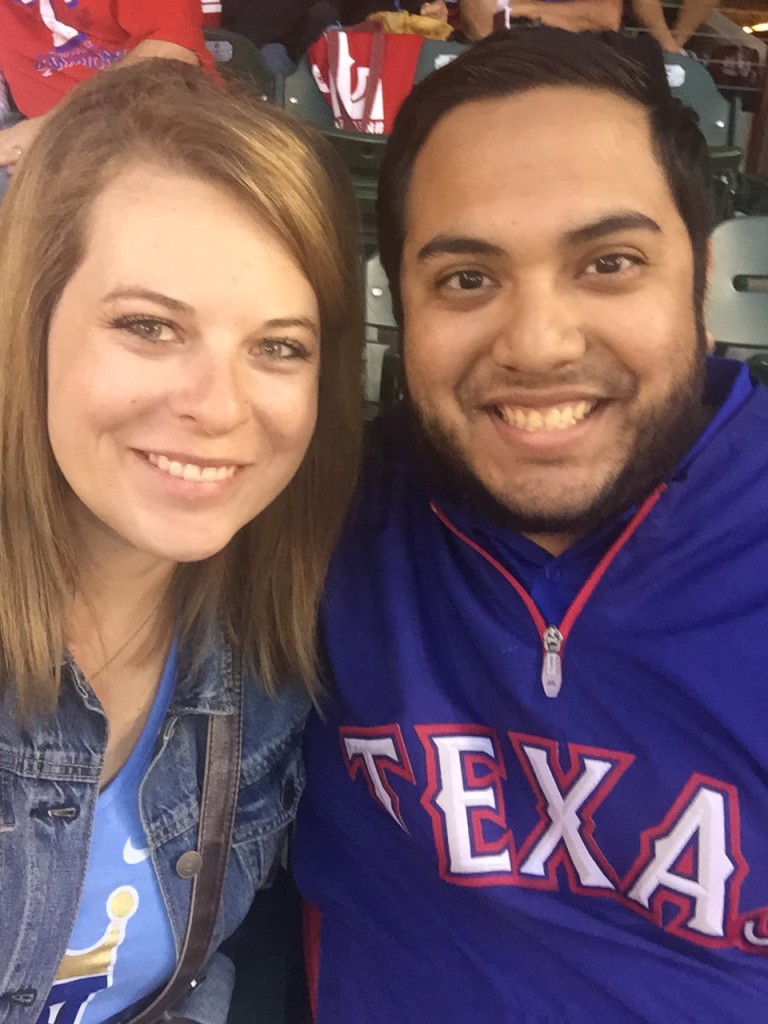 (Love this pic! Last week they went to a Texas/Kansas City baseball game in Dallas!)
If you are fairly new to the blog, this is my daughter Tess and her boyfriend, Manuel.
Tess moved to Dallas right after she graduated from College 2 1/2 years ago. She works at Southwest Airlines and loves Dallas! We see each other fairly regularly, but more often than not, it's easier for me to go see her.
This time, she is coming home and I am super excited! I've met Manuel a few times, but this will be a first for the rest of the family, so it's kinda a big deal. I'm really excited about our weekend.
Tess and Manuel and I are participating in a 5K on Saturday that puts us on the 50 Yard Line at Arrowhead Stadium when we cross the finish line. Super excited for a great weekend coming up!
Since I haven't blogged in a few days, here are a few of the things that I've been eating…..
Tilapia Taco's on Corn Tortilla's….using the Organic Fish Taco Seasoning from Whole Foods. Love this!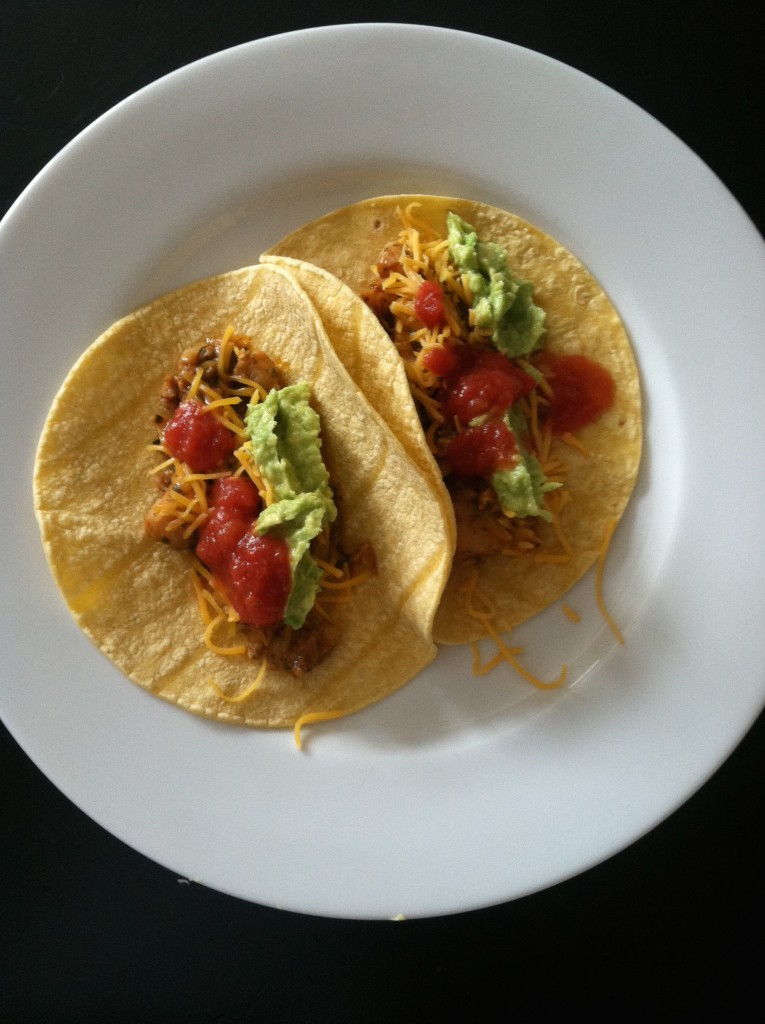 Sautéed Red Onions, Diced Cooked Sweet Potatoes, Avocado….topped with two eggs. Always filling. Always delicious. I usually throw in some diced zucchini with this as well, but I didn't have any in the fridge.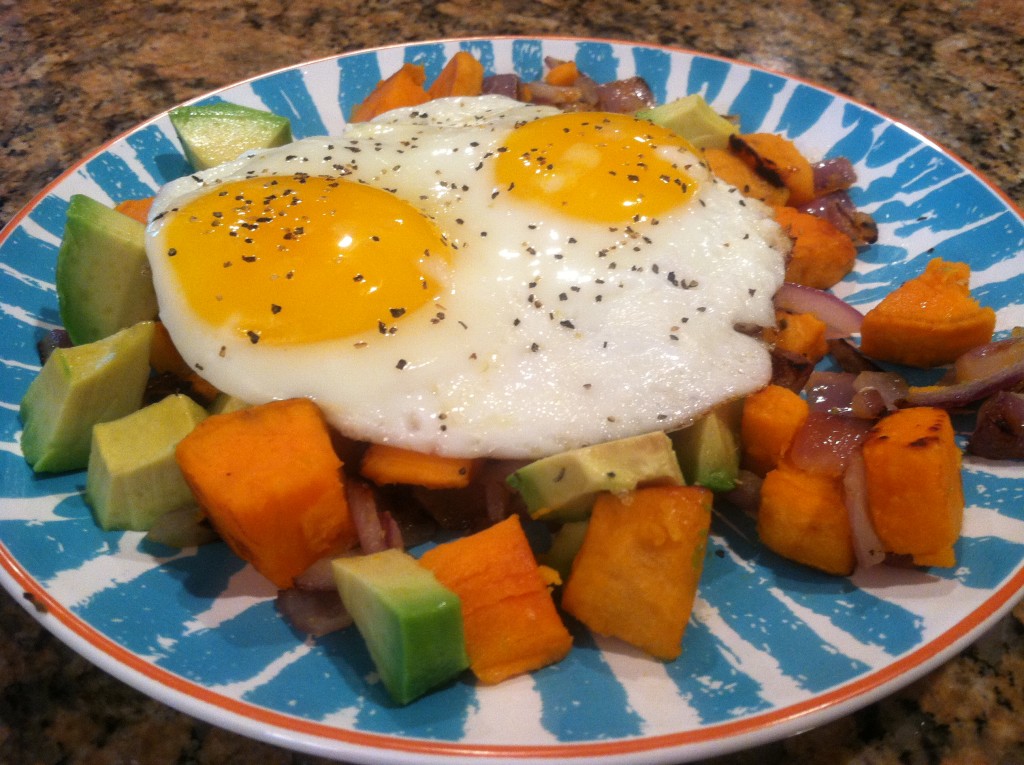 Lot's of Berries…..I think Blackberries taste like candy!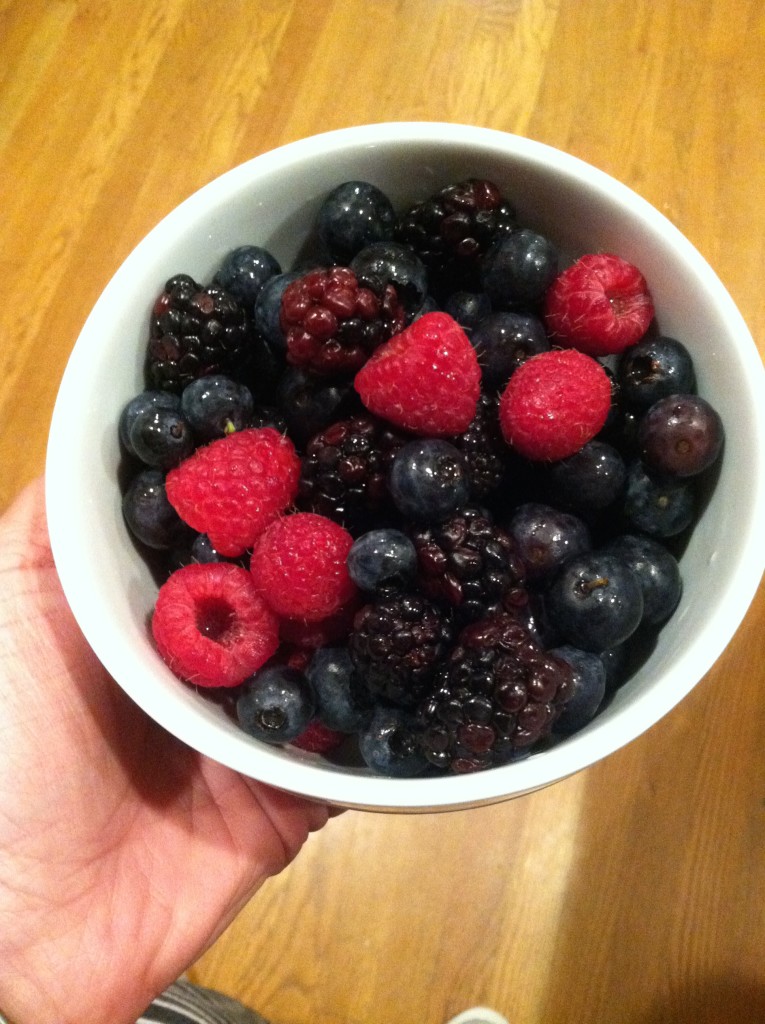 Egg White Omelet topped with Avocado and Salsa and Black Pepper….Berries. I have a love affair with avocado's.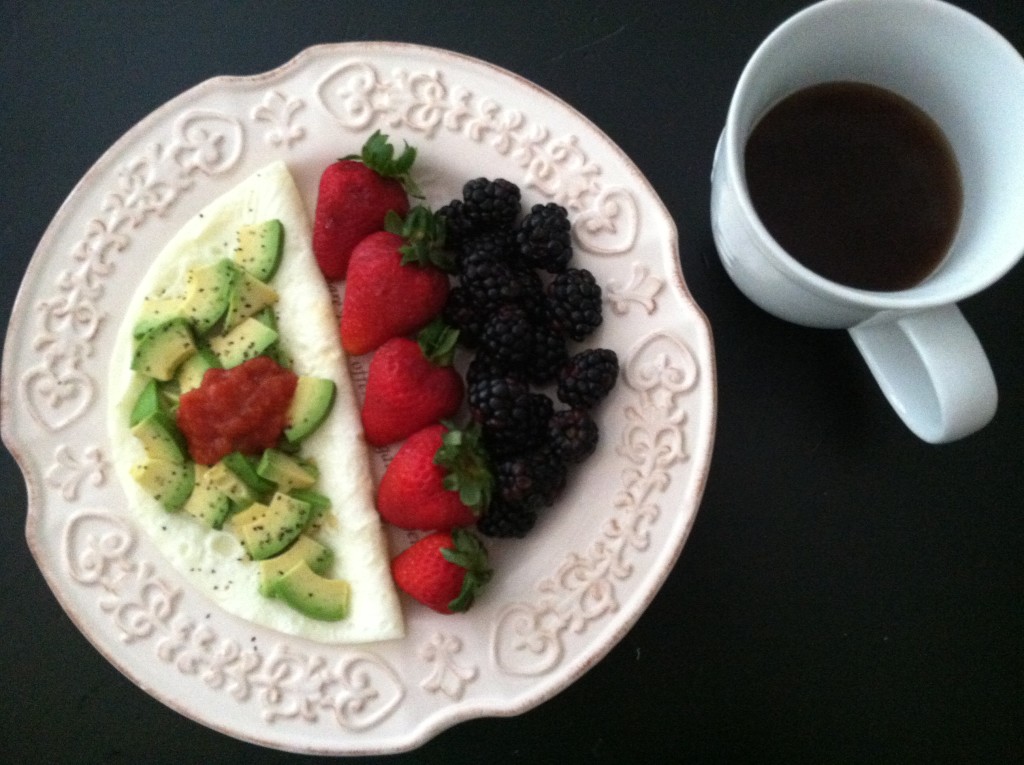 Grocery Store Salad Bar……simple, but it does the trick in a hurry!
Dinner out…..Shrimp Fajita's on Corn Tortilla's and a Bud Light at a little Mexican joint that we had never visited. We'll be back for sure! Soon!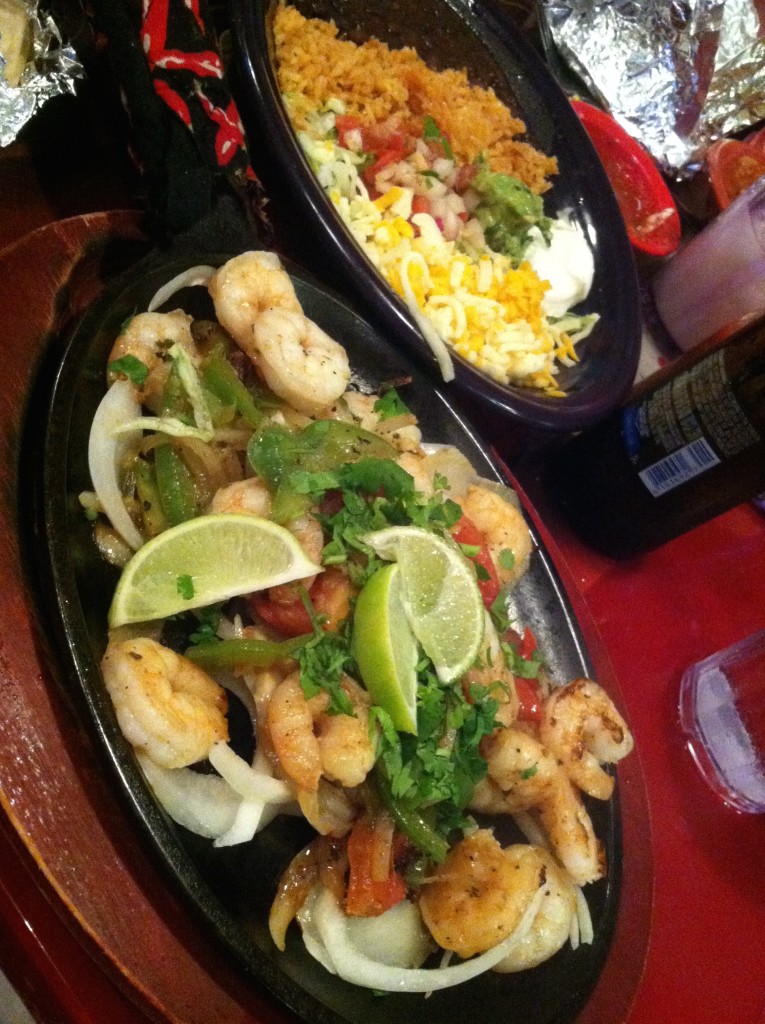 Here are yesterday's eats……
Breakfast
Un-Pictured Banana, Black Coffee
0 PPV
Brunch
Breakfast Burrito's
3 Egg Whites, 14 g Cheddar
1 Turkey Sausage Link, 5 French Fries
Smashed Avocado with Sea Salt and Lime Juice
Fruit
10 PPV
I scrambled the egg whites, cooked the sausage and diced it and baked the fries and diced them. I mixed all in a bowl with the cheese, then divided that into two and filled the tortilla's. I folded them up and browned them in the skillet with a little cooking spray to make them crispy!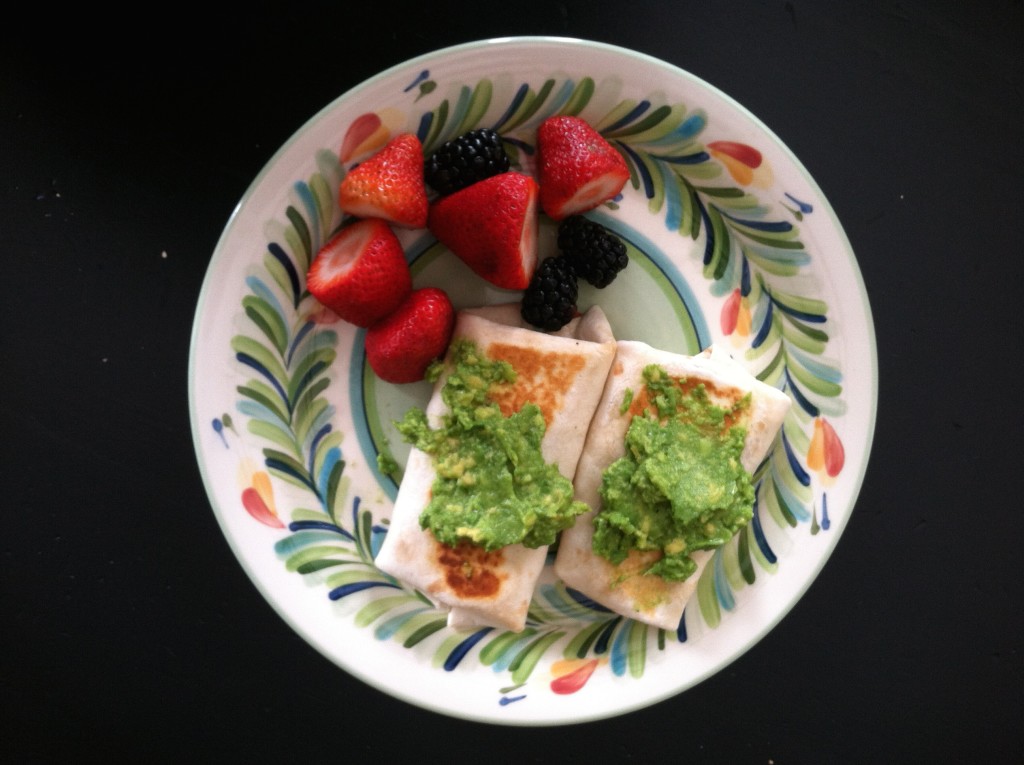 Topped with some smashed Avocado, these were delicious!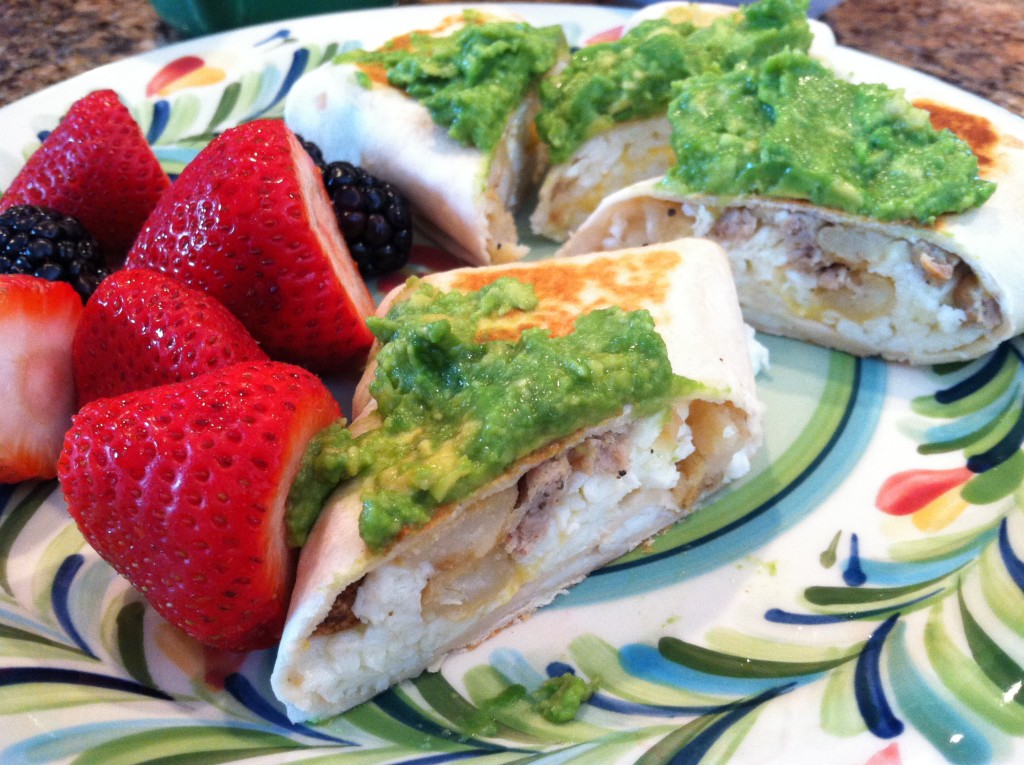 Snack
Beer
5 PPV
After Yoga, laundry, planting some flowers and mowing and trimming the yard, I enjoyed this on the deck yesterday afternoon.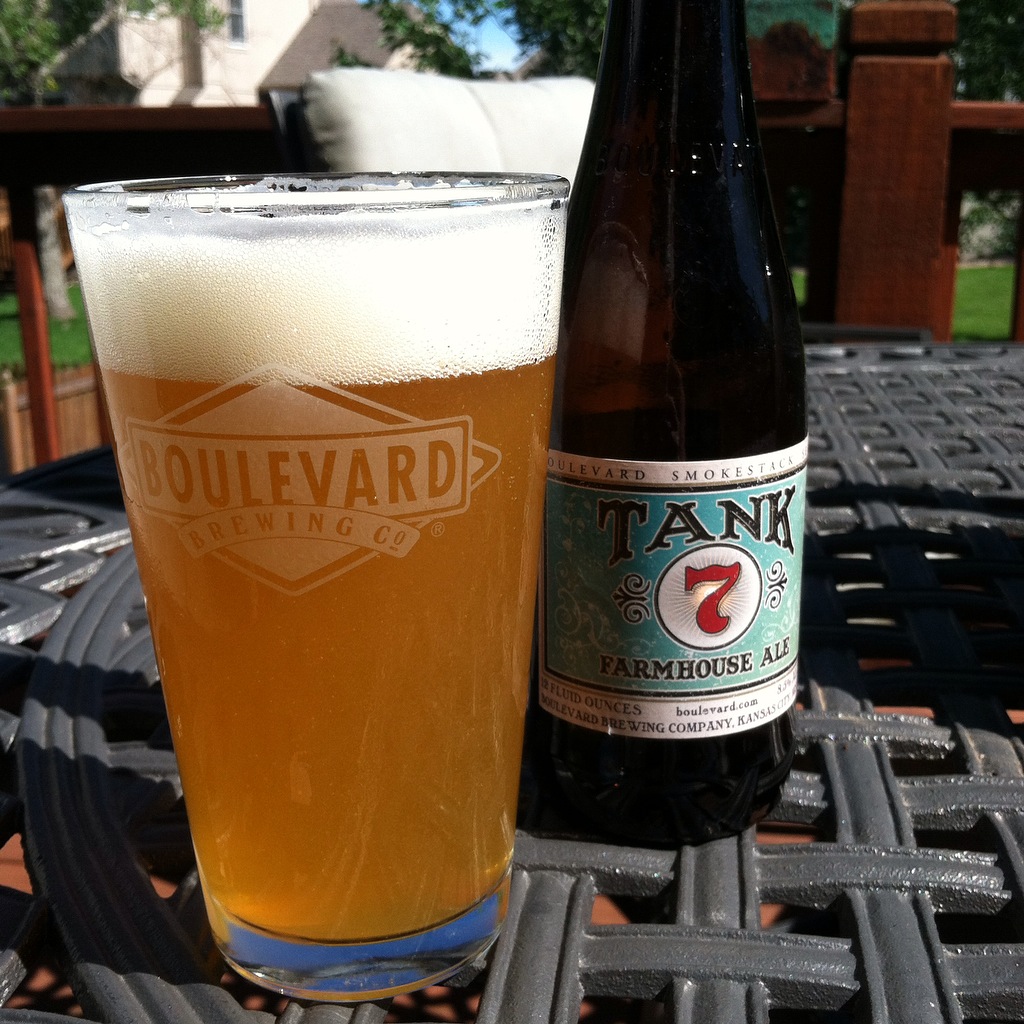 Dinner
Dole Light Caesar Salad – 2 PPV
Two Slices of Alexia Garlic Baguette (found in the freezer) – 3 PPV
Two Honeysuckle White Turkey Meatballs – 3 PPV
1/2 C. Marinara, Parmesan – 3 PPV
Spaghetti Squash – 0 PPV
11 PPV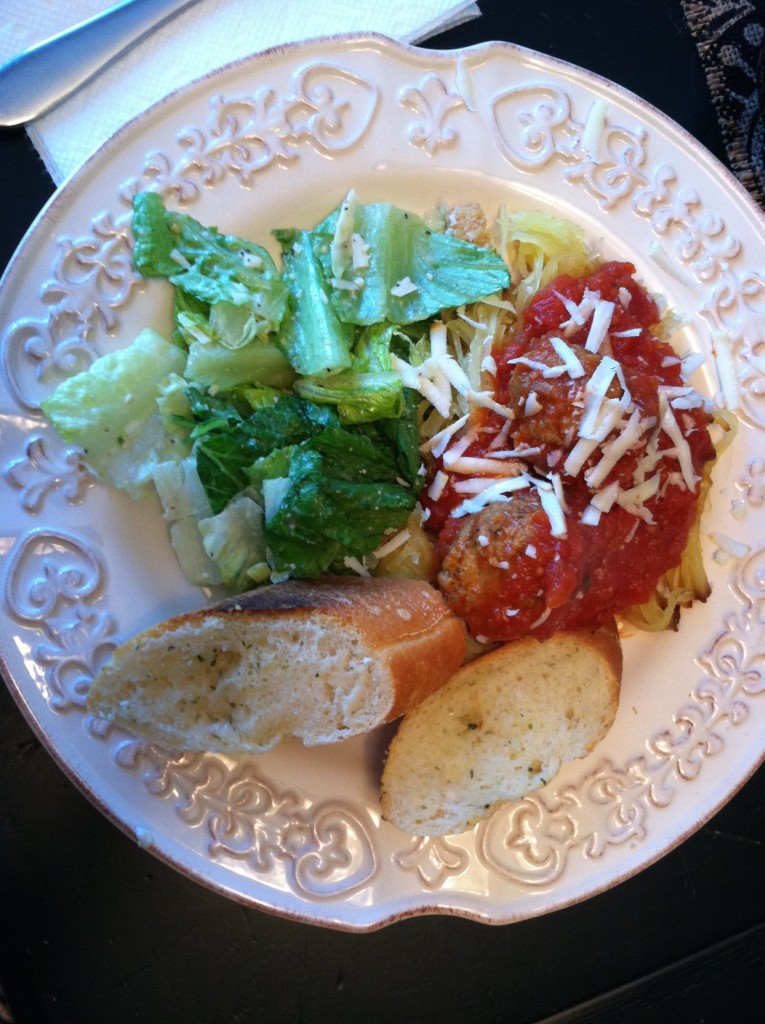 Weight Watcher's Points Plus
I can eat 26 PPV a day.
I can earn Activity Points by doing exercise, and eat them if I choose.
I have an allowance of 49 extra points that I can dip into throughout the week if I choose.
I should drink a minimum of 6 (8 oz) glasses of water each day.
My Weight Watcher Week Begins on Friday's
Breakfast = Burritos, Fruit (10)
Snack = Beer (5)
Dinner = Spaghetti, Salad, Bread (11)
Total = 26
Exercise = Hot Yoga Class, Mowed
Activity Points Earned for the Day = 6
Activity Points Earned This Week = 6
Activity Points Remaining This Week = 6
How many ounces of water I drank for the day = 70
Remaining points from my 49 Points Allowance = 0
This is What I Will Accomplish in 2015
I will choose one occasion per month for Social Drinking (um…this is a work in progress)
I will go no more than two days in a row without exercise.
I will track every single day for the entire year. No matter what.
I will RUN in a minimum of six 5K's. One down, 5 to go!
Make your Monday AWESOME!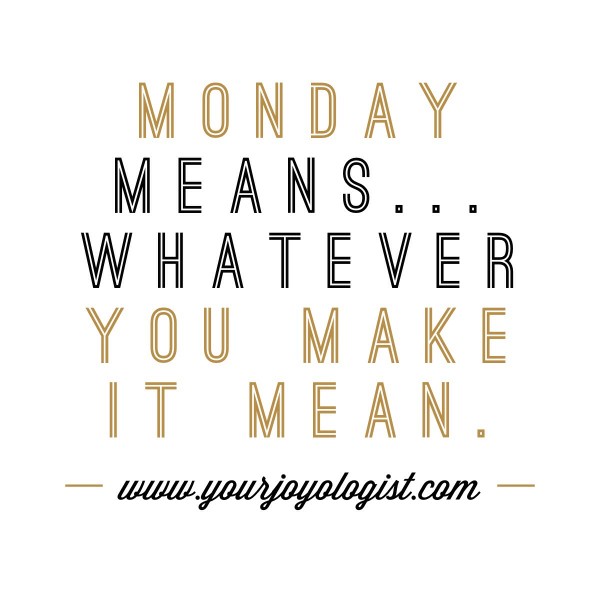 "love the life you live, live the life you love"