It was such a great weekend!
My daughter came home for the weekend from Dallas and she brought the boyfriend!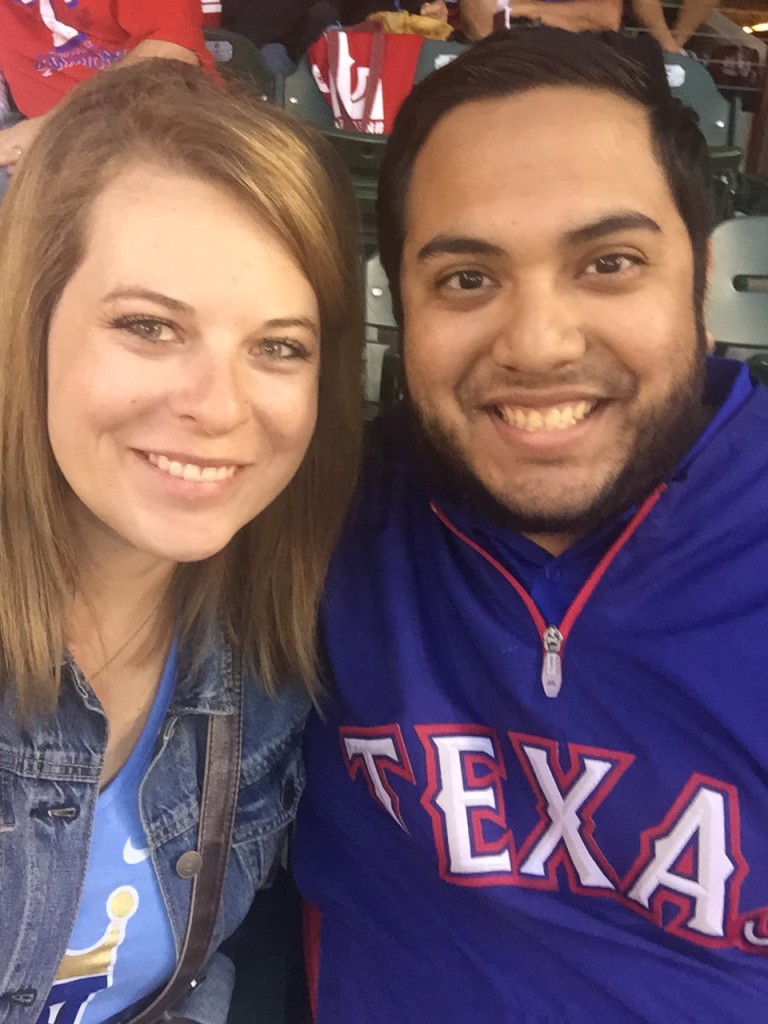 We had a lot on our agenda for the weekend, (including a 5K) but mostly, we were excited to get to spend time together and Tess wanted to introduce Manuel to Mike and her siblings.
Mike and I picked up the kids late Thursday night at the airport and came home to get settled in for a nice long weekend. We had a beer and a good little chat before finally getting to bed late! It was a late night for Mike, considering he is usually in bed by 9:00!
Friday, Tess and I wanted to show Manuel as much of Kansas City as we could, so after a healthy breakfast and a somewhat relaxing morning at the house (there was an emergency trip to the vet), we headed out for some Kansas City fun. First stop? Gates BBQ. When you walk in the door, they literally YELL at you…."HI, MAY I HELP YOU??", and I just think it's hilarious. Tess and I always go for the Beef on Bun and a cold beer. Manuel went with the sausage sandwich.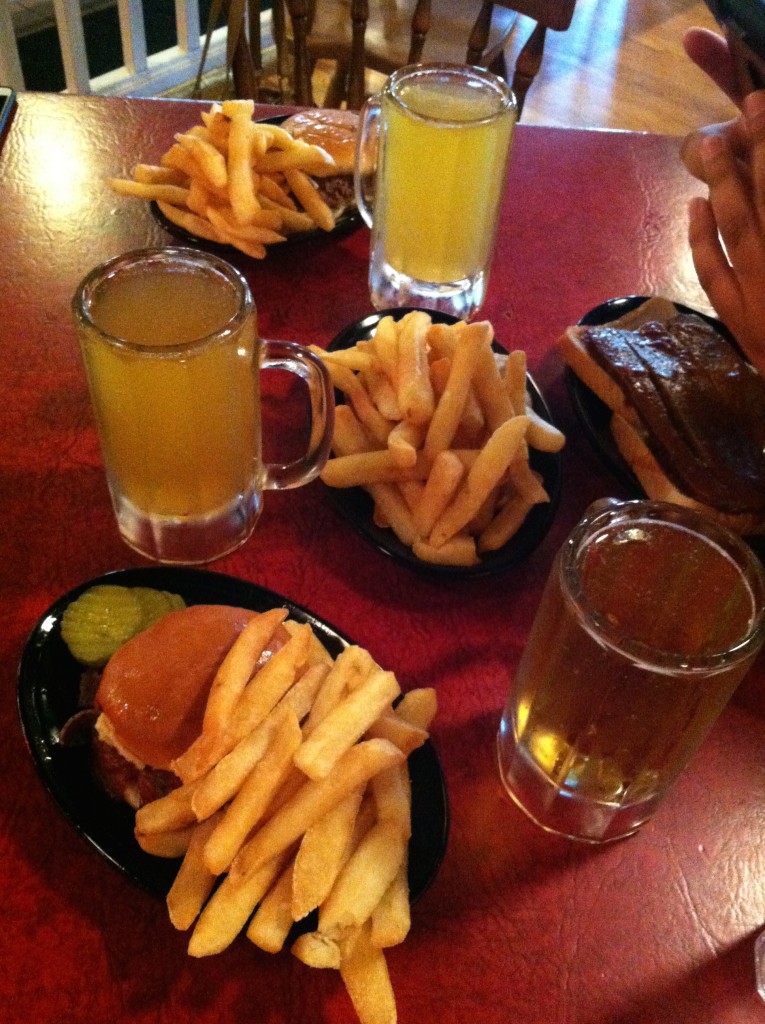 After agreeing that we all should have shared a sandwich or skipped the fries, we were off for the scenic route of Kansas City through some of my favorite parts of the city with our destination being the Boulevard Brewery!
After a little browsing and a few purchases in the gift shop, we each ordered a Flight of beer and headed out to the patio. Beer. Yum.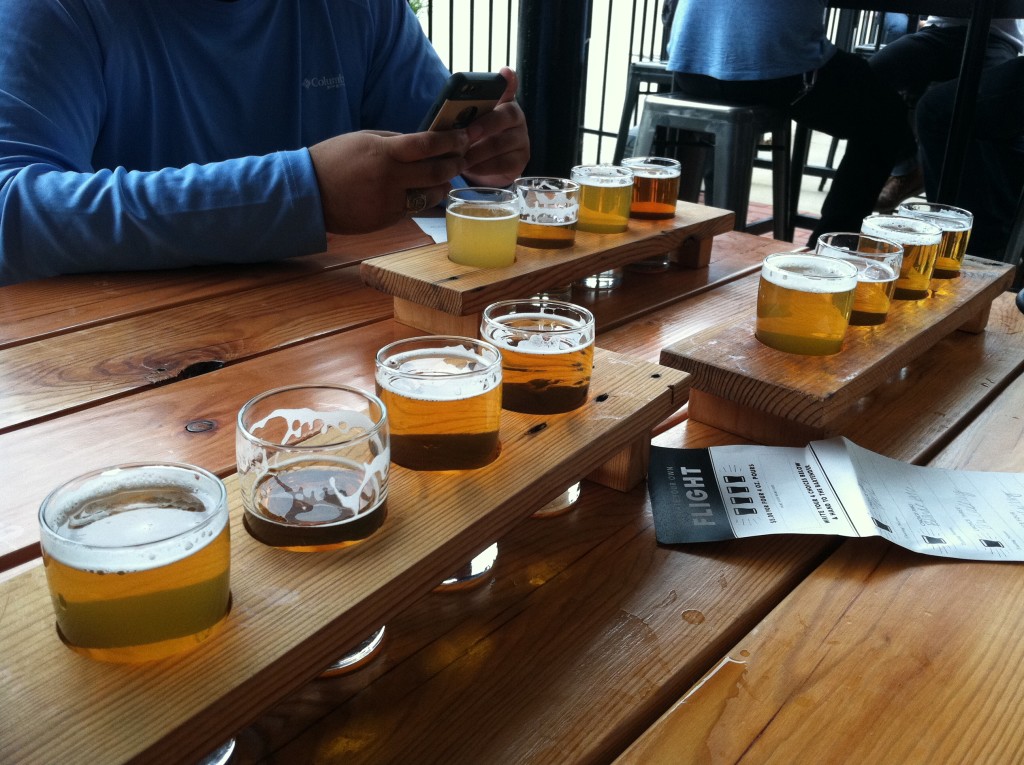 It was a great Friday afternoon!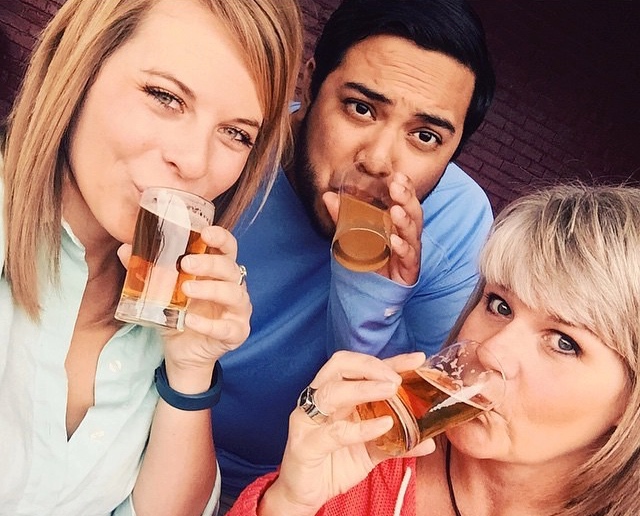 After enjoying our flight and discovering a couple of new favorite Boulevard Beers, we headed to one of the oldest bars in Kansas City. Kelly's!
It was Happy Hour, so the kids bought my beer! Manuel loved this bar! Who wouldn't?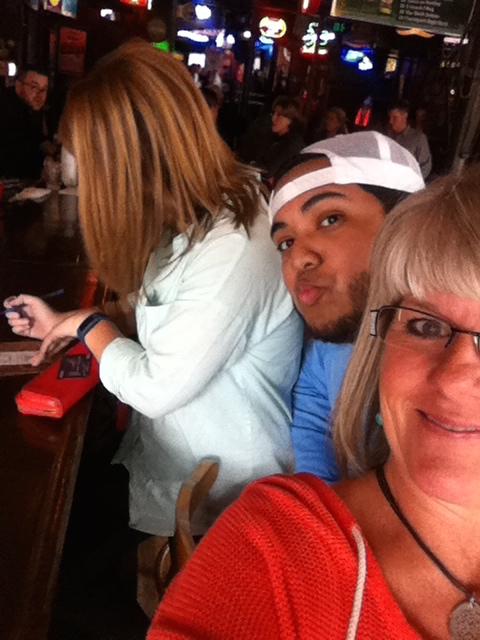 Since we were getting up early on Saturday for the Chiefs 5K, we headed home to meet Mike for a chill night on the couch and dinner at home while watching the Royals. We're showing Manuel a KC weekend!
Saturday….early to rise! Lets DO this! They stretched. I took selfies.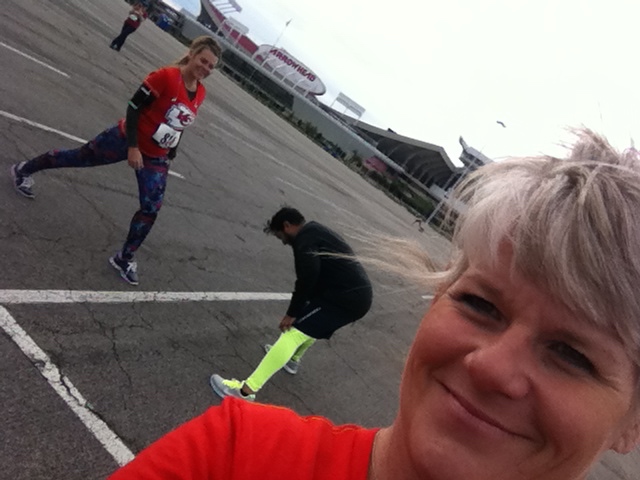 They had a mini drum line!!! I loved it!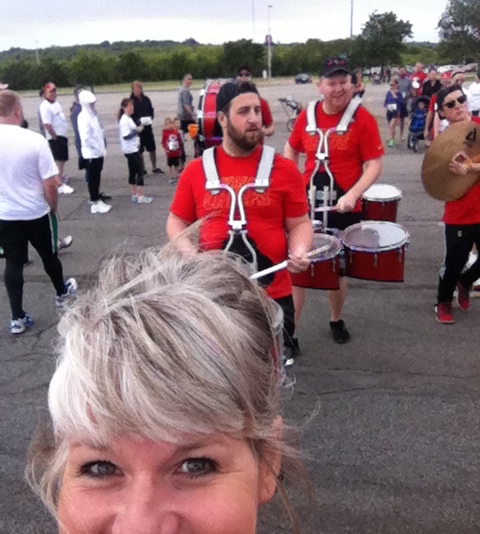 Ready……Go!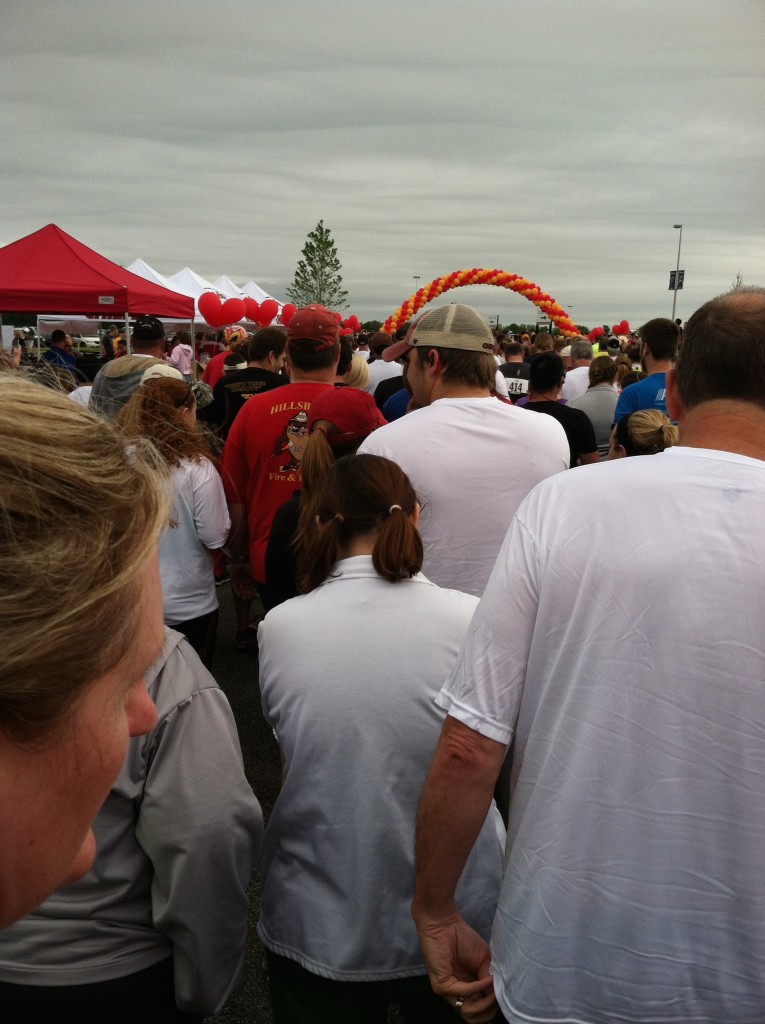 We actually got to run through the stadium (not on the field)! This is the tunnel the players run through onto the field. Pretty cool…..we had to stop!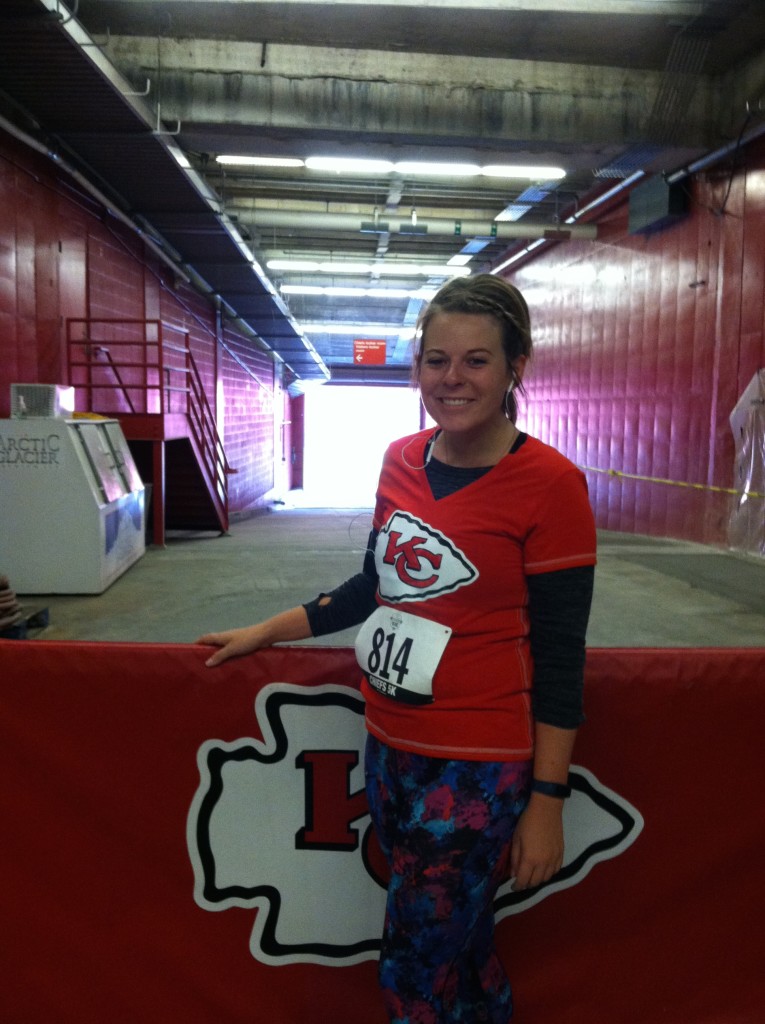 The 5K route took us through the stadium and we ended up on the 50 yard line in the Chiefs practice field! We were not as prepared to run the 5K as we have been in the past, but we ran 2 to 2 1/2 miles of it. We promised each other we would run the first mile, then walk, so we were actually all really pleased with ourselves.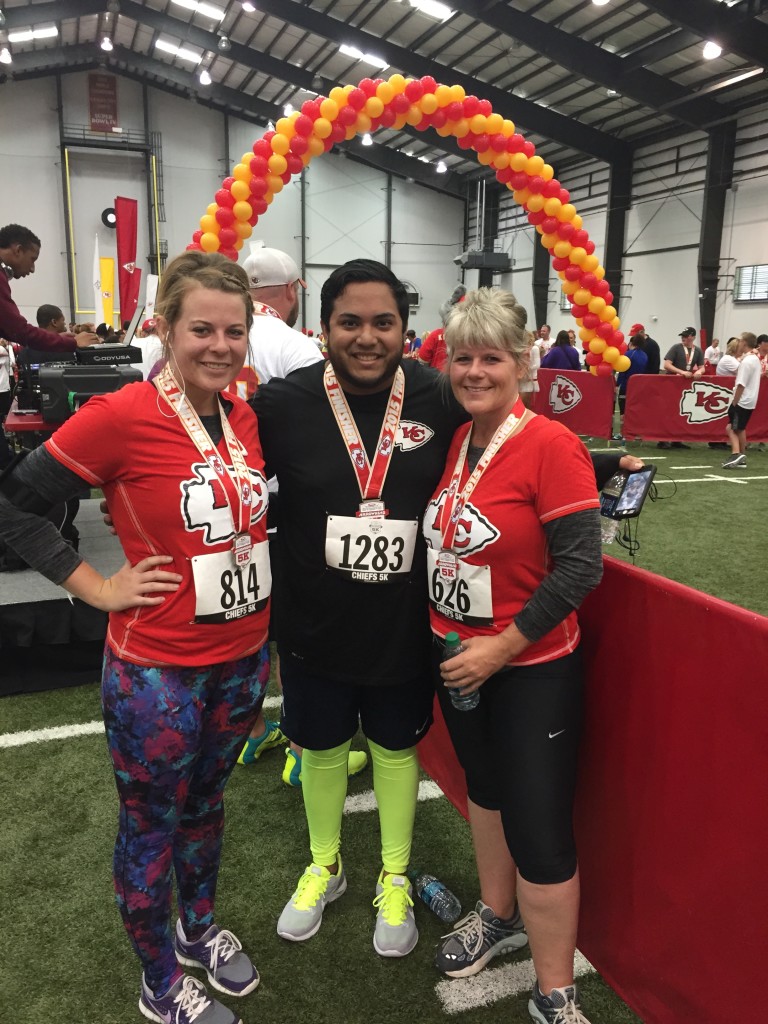 And check out this medal!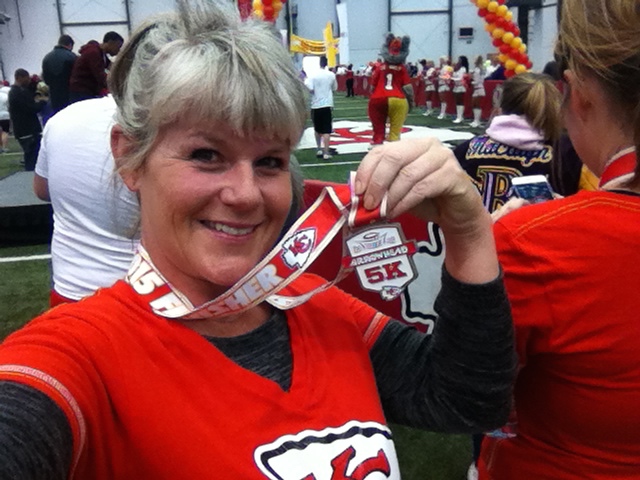 I'm just gonna say that I think these two are adorable!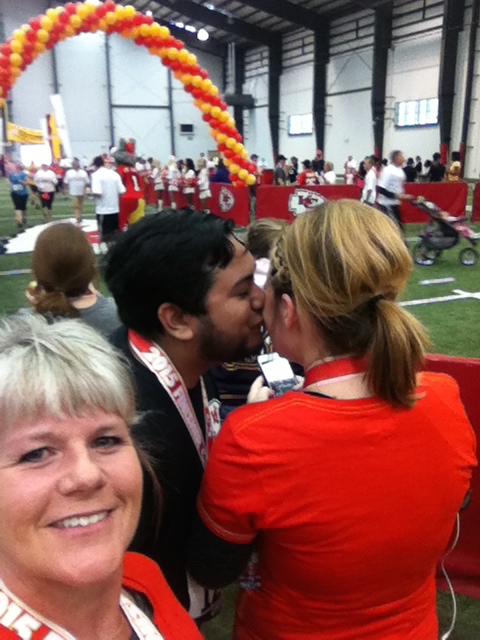 We were loving being on the practice field! Yes, we are wearing identical shirts. Unplanned. Dorks.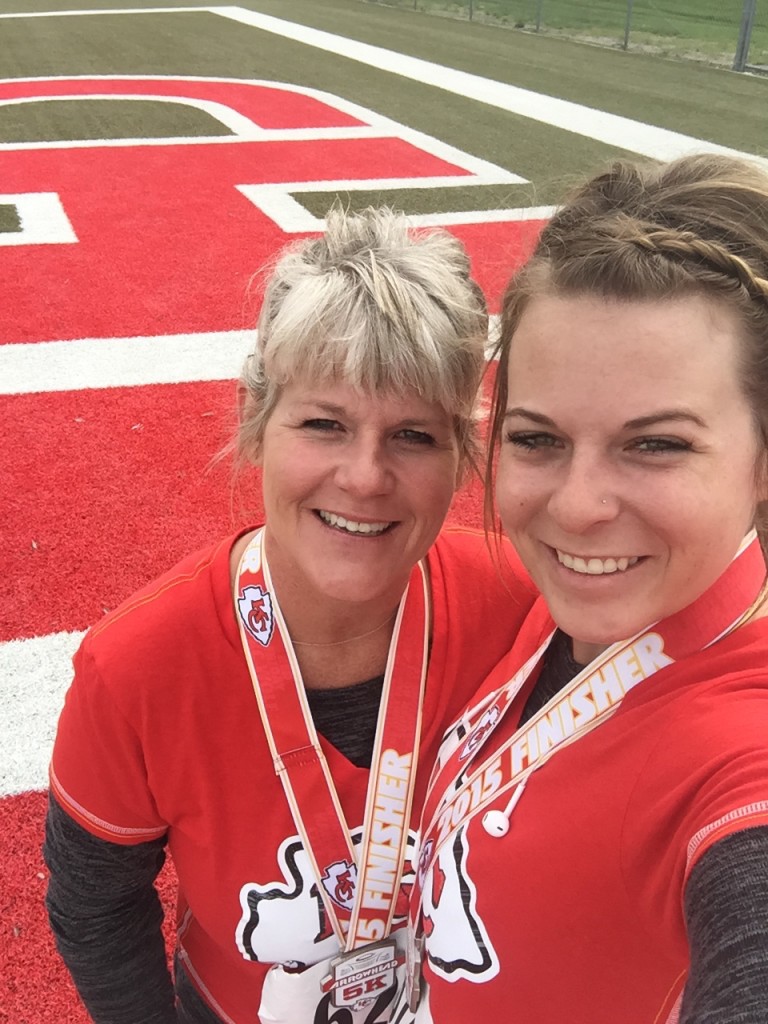 It was a great morning! And….Yes, we were standing in the exact same way. Still dorks.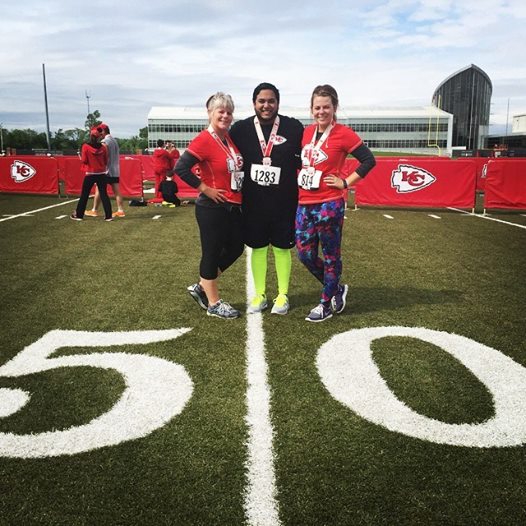 Our reward for the 5K? More BBQ and Kansas City adventures! I took the kids downtown to the City Market where I knew we could sit outside and people watch, enjoy a little Winslow's BBQ, and chat about how awesome running through the Chiefs stadium was.
We ordered a Sample platter to share of brisket, burnt ends, pulled pork, fries and sweet potato fries. Those burnt ends were awesome!!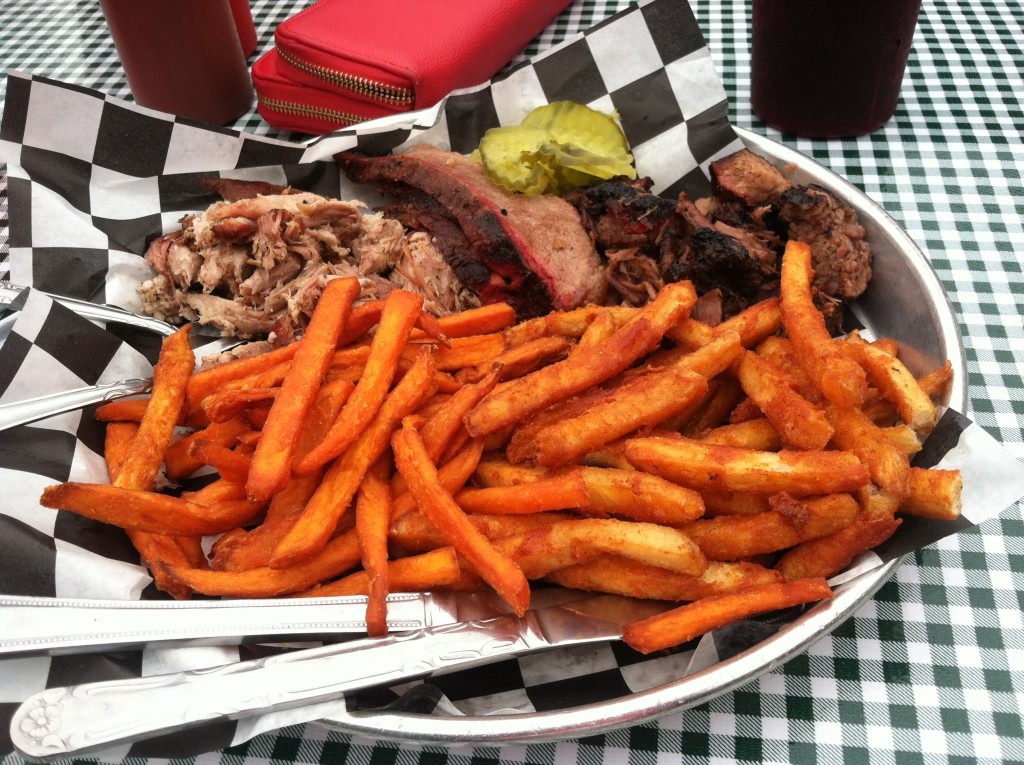 That Bloody Mary was a lunch all on its own!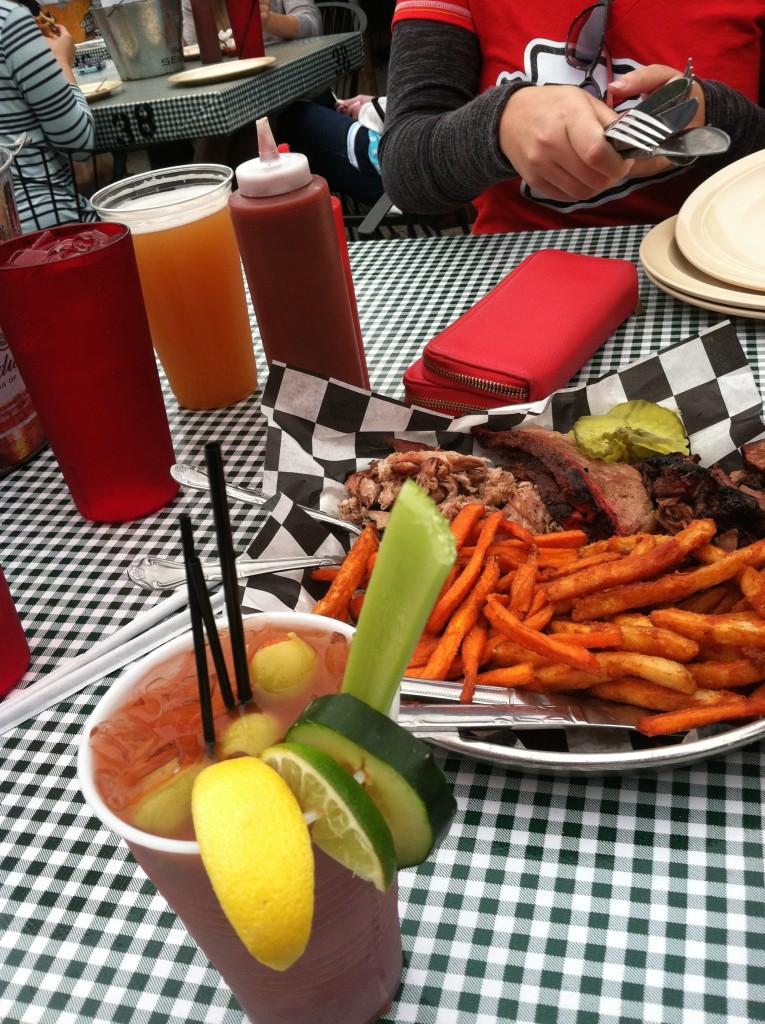 Then, because we decided to make the weekend all about BBQ, we headed to Joe's Kansas City BBQ (formerly Oklahoma Joe's…and what I will always call it). This location is in a gas station, and for me, thats part of the fun! There were probably 100 people in line all the way around the building!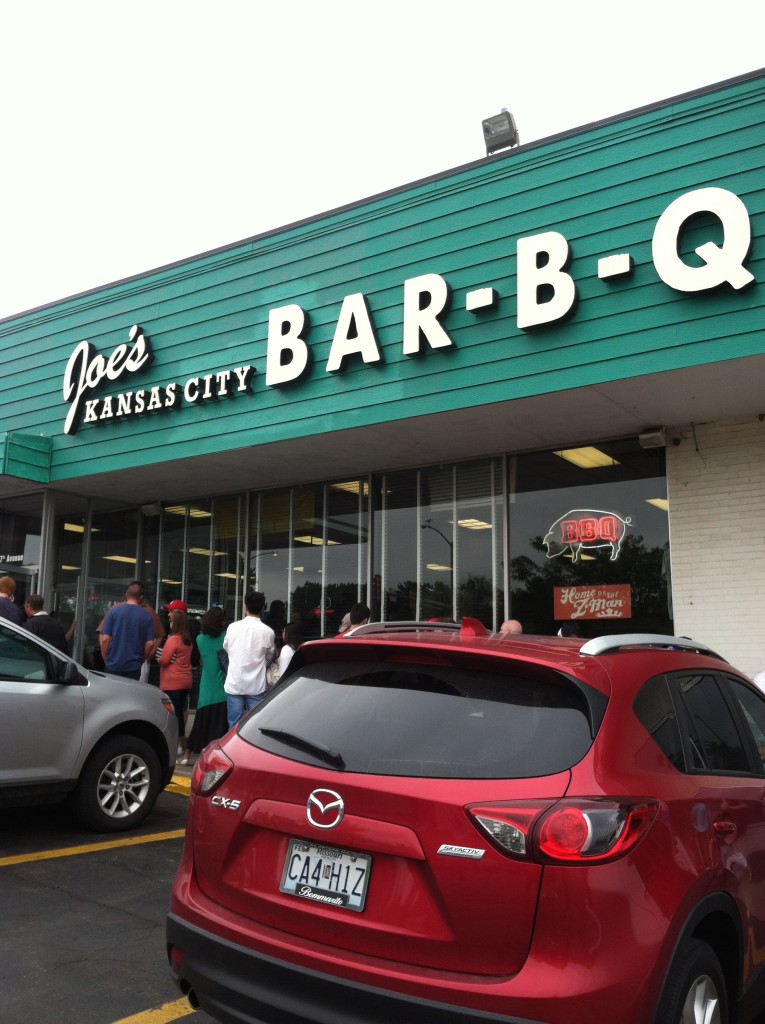 We decided to go to one of the other locations closer to our house, and order it to go. There was still a crazy line at this location, but it was worth it!
We took a variety of BBQ home and THIS was by far all of our favorites for the weekend.
We had decided to order a variety and share. We ordered The Z Man sandwich…..Beef, Provolone and Onion Rings! We had a Beef and Pulled Pork Plate, and Ribs. Lunch was awesome! We had officially had our fill of BBQ!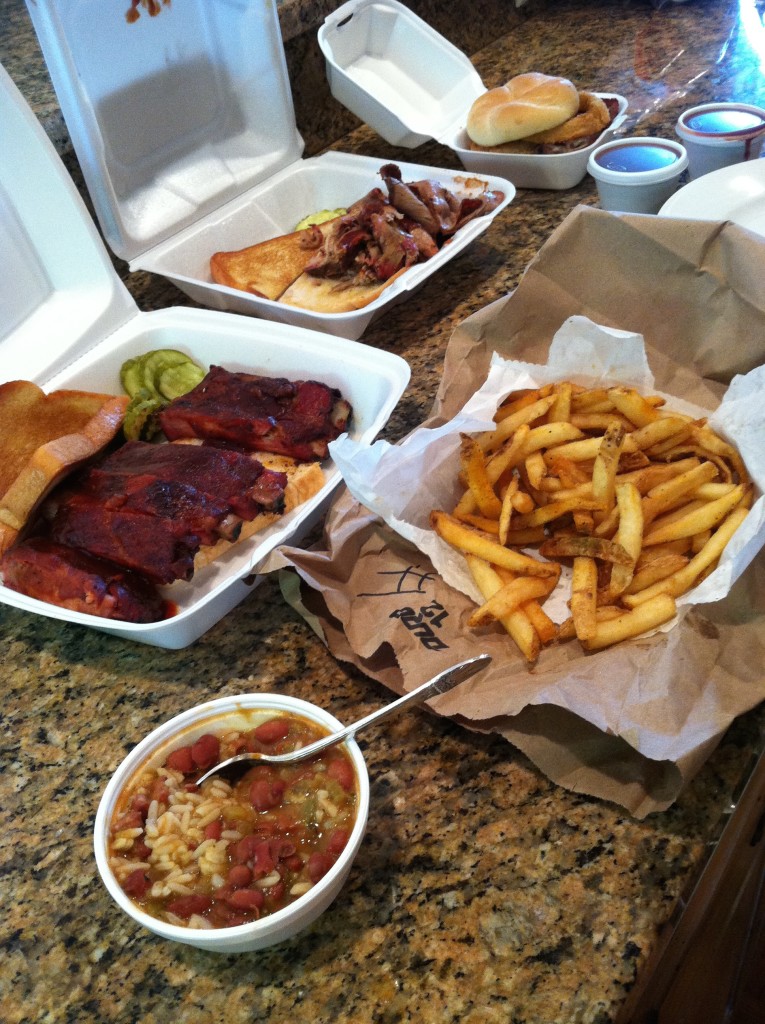 After a nap and a shower, we had big plans to go out for the night. Instead, we were wiped out and super excited to stay home. We went to a little place fairly close to home for dinner, (I wasn't even hungry so I had a glass of wine) and came back home to watch a movie, which Mike and Tess and I watched 5 minutes of before falling asleep, and Manuel made it through the whole thing, but wished he hadn't.
Sunday we all slept in and had brunch at home at noon. I had seen this picture on Facebook for Bacon Pancake Dipper's!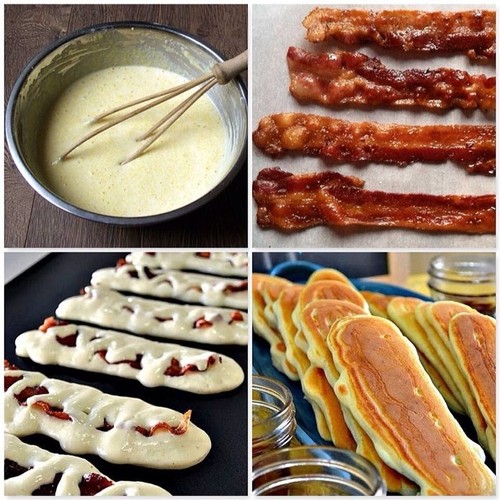 Tess and I decided that we had to have them! She even made them for us! These were genius!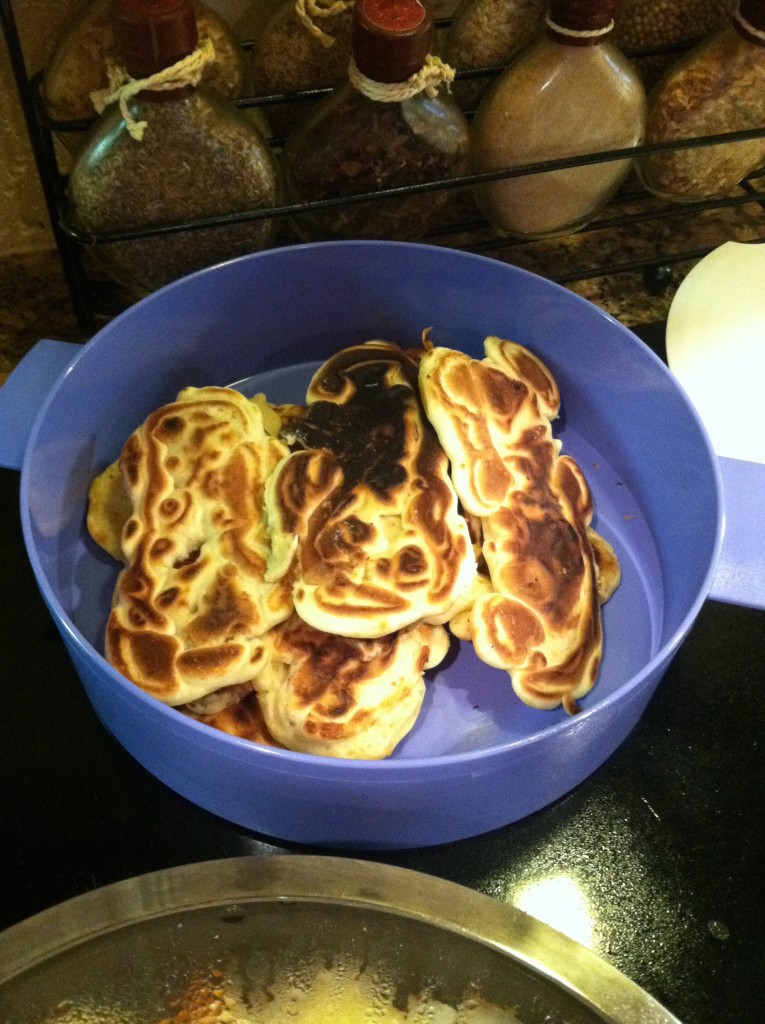 We also made eggs topped with smashed avocado, potatoes and fruit! Brunch was a hit with the boys!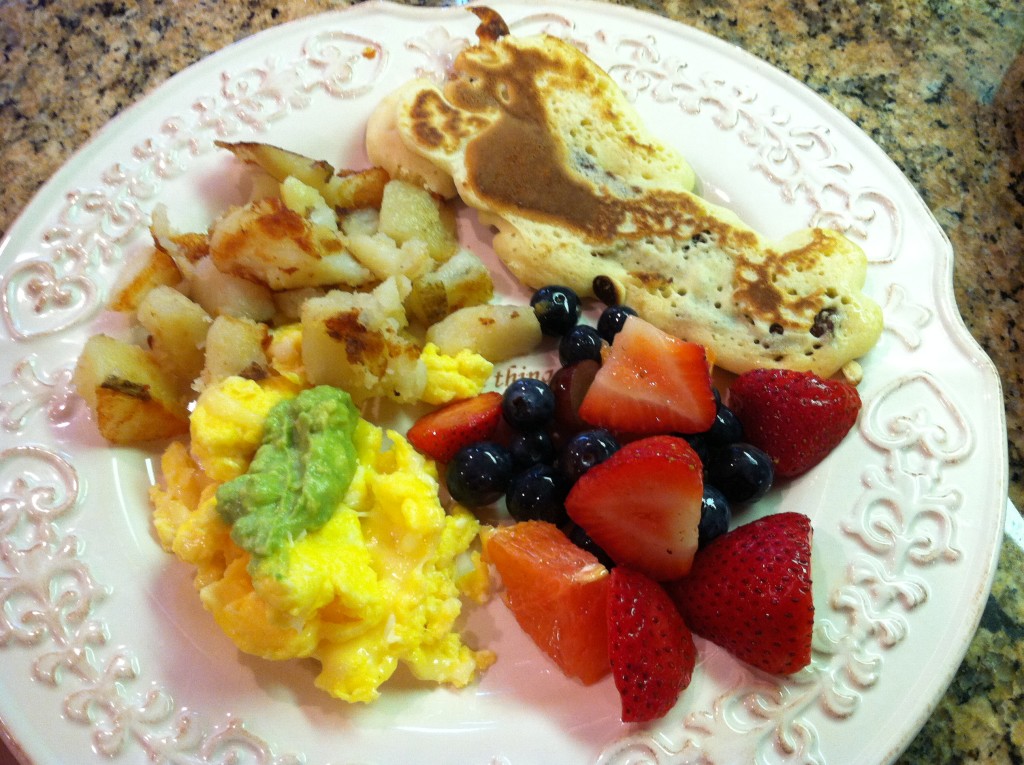 After brunch, our girls and grandkids came over for a little game day at the house. (Grandpa is napping in his recliner) We played Jenga, Checkers, Trouble, Ping Pong and Pool. Tess and I stayed in our PJ's the entire day! Ahhhh…….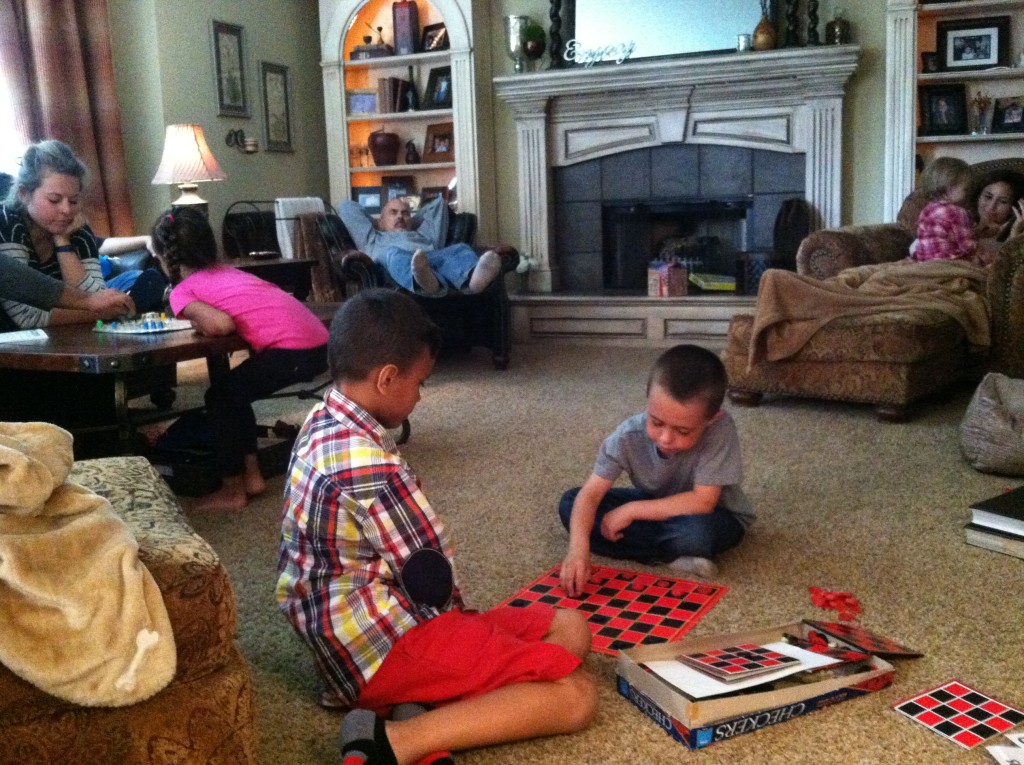 Nieces and nephews can wear a girl (and a dog) out!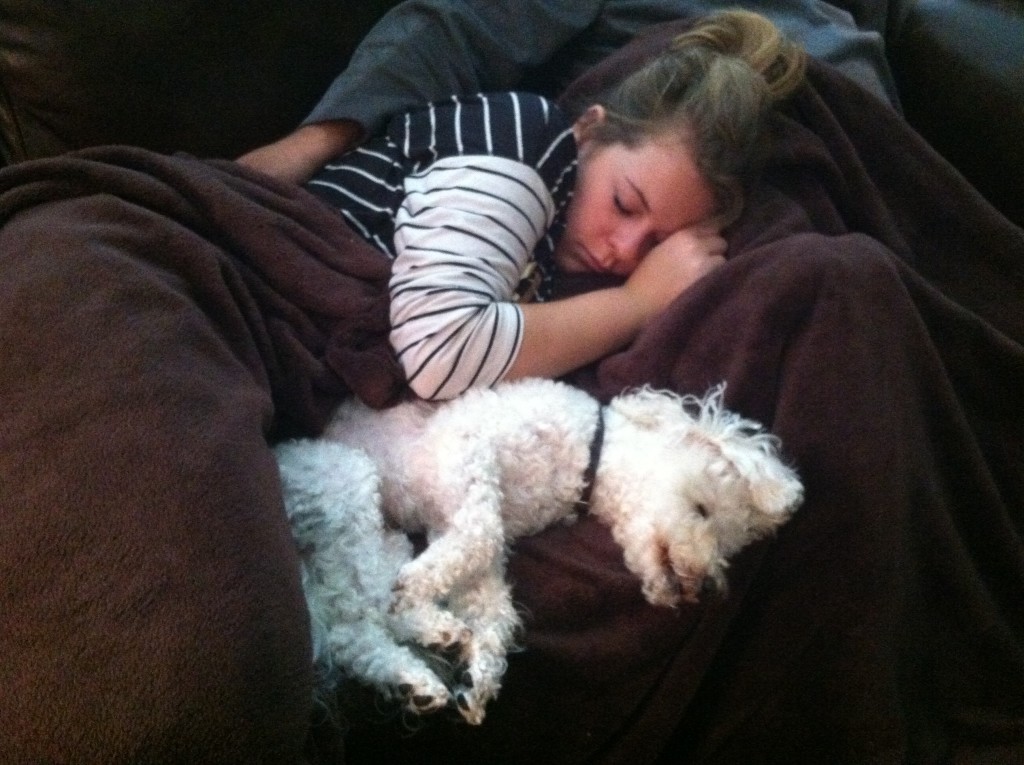 Along with all the BBQ and beer, we did eat lots of fruit, I ate my Banana Oatmeal Cookies, and I drank tons of water!
Tess loves my frothy coffee, so we had a few of those over the weekend. We had a light breakfast of egg whites, fruit and almond butter before heading out for the day on Friday, and we had an egg sandwich before the 5K on Saturday. Friday night's dinner was pizza, salad, fruit and veggies.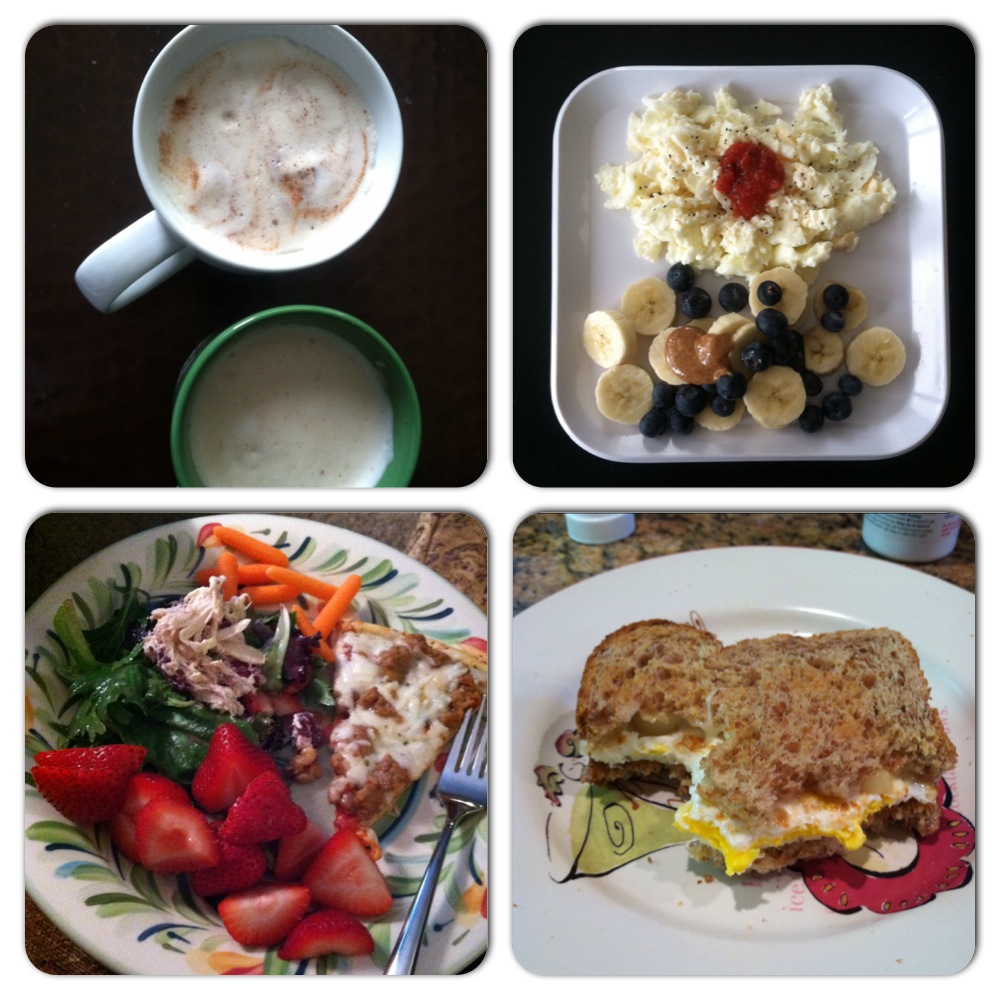 We had to leave the house around 6:00 last night to take Tess and Manuel to the airport. It was such a great weekend and I really wasn't ready for my girl to go back home. I can't wait for our next visit!
Tomorrow's post? My food and fitness plan for the next five weeks! It's time to get back to treating my body the way that it deserves to be treated!
I hope you all have enjoyed your weekend with family and friends.
My many thanks to those who are serving, and to those who have served.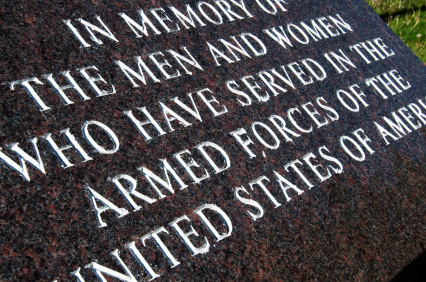 "love the life you live, live the life you love"