I did some shopping yesterday!
The last time that I went to Jazzercise, I knew I would have to buy new shoes before I went to another class. Walking Shoes are NOT Jazzercise shoes!
And speaking of walking shoes, those babies had a few miles on them and it was time for a new pair! Good shoes are important!
I bought a pair of workout pants at TJ Maxx a couple of weeks ago that I love! They are fairly high waisted and the waist band is wide, so they stay up when I'm jumping all around! I found a few new pairs to jump up and down in!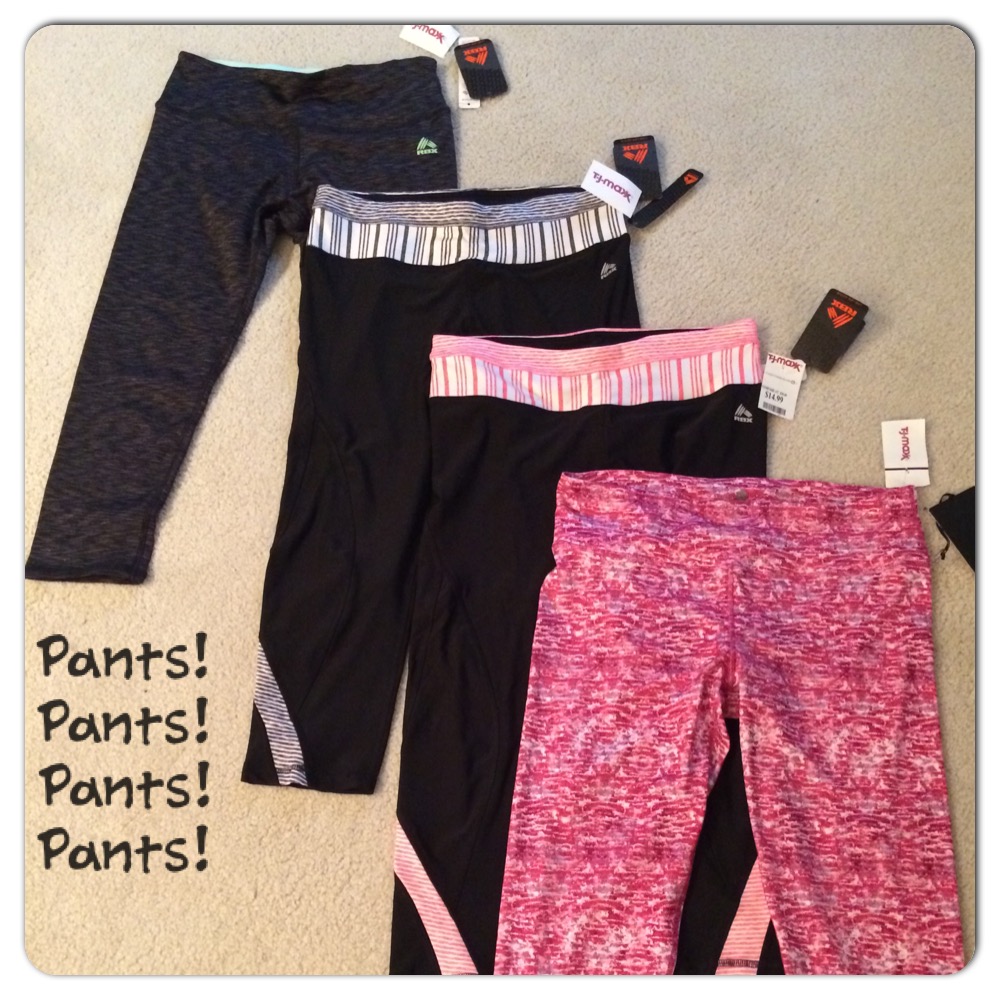 Now I'm really ready for my 5 Week Challenge!
I walked one mile in my new Walking shoes, and I jumped up and down in my new pants while wearing my new Jazzercise shoes!
I ate some yummy food, and went to bed satisfied. It was a good day!
Here are yesterday's eats…..
Breakfast
Banana, Black Coffee
0 PPV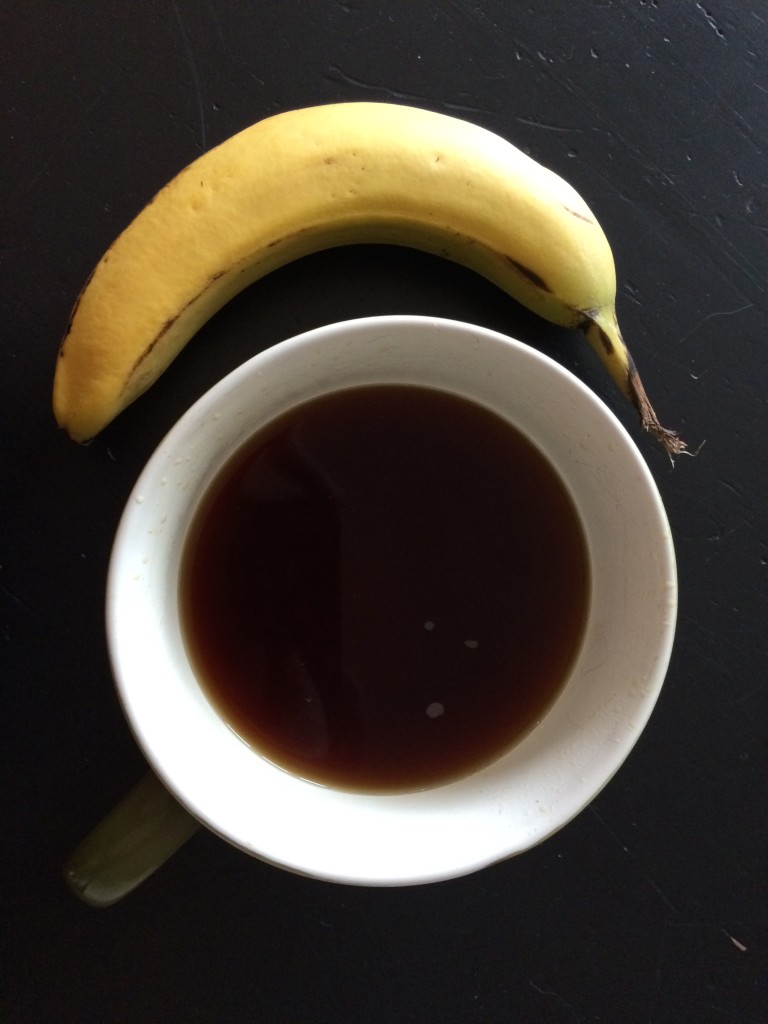 Snack
Grande Nonfat Latte with 1 pump of Sugar Free Vanilla
3 PPV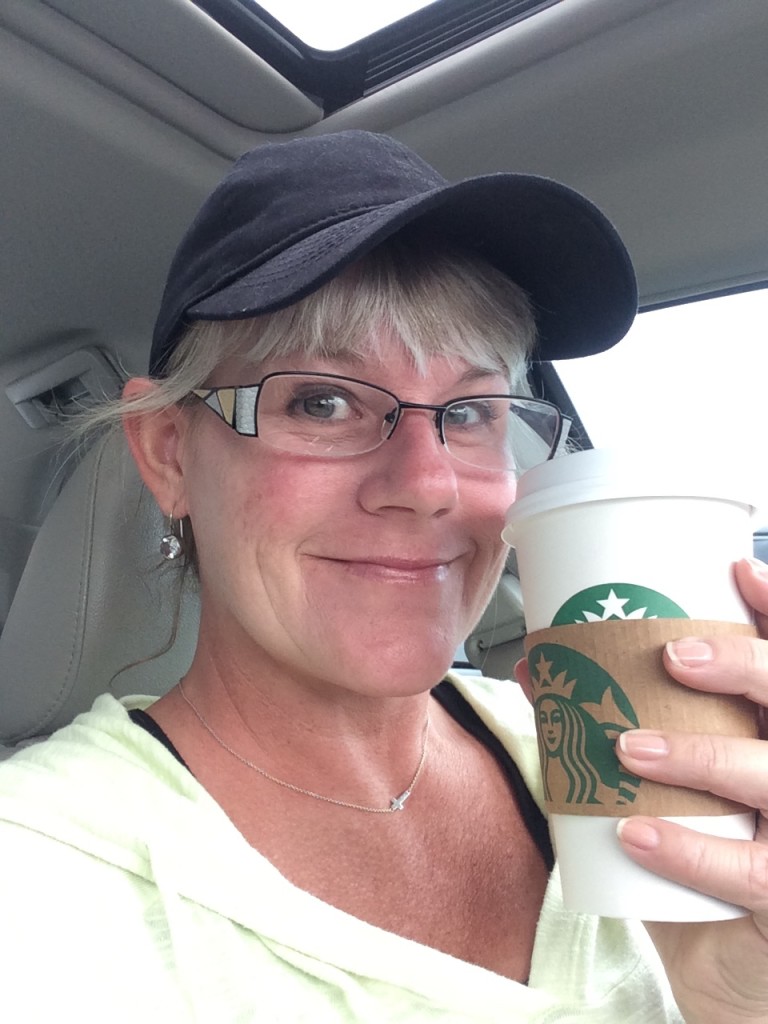 Lunch
Quinoa Sweet Potato Burger with Smashed Avocado on Toasted Trader Joe's bread
Grapes
5 PPV
Dinner
Leftover Balsamic Chicken with Roasted Vegetables,
Salad – Mixed Greens, Broccoli Slaw, Kale, Raw Walnuts, Dried Cranberries, Feta, Trader Joe's Cranberry Walnut Gorgonzola Dressing
13 PPV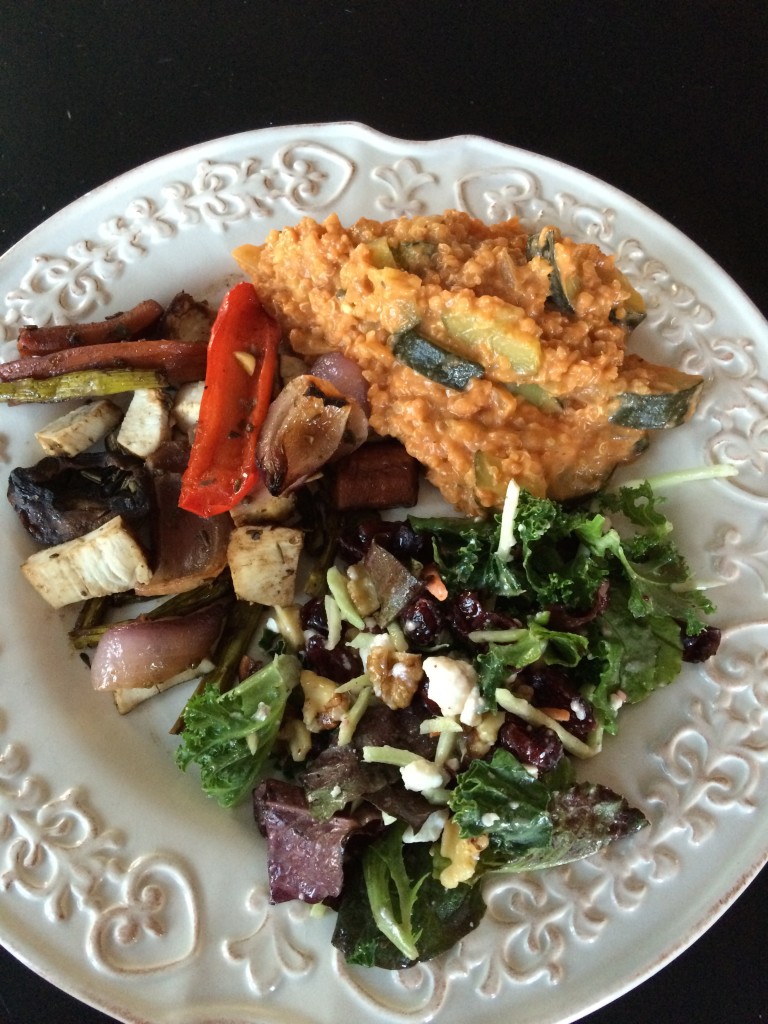 Weight Watcher's Points Plus
I can eat 26 PPV a day.
I can earn Activity Points by doing exercise, and eat them if I choose.
I have an allowance of 49 extra points that I can dip into throughout the week if I choose.
I should drink a minimum of 6 (8 oz) glasses of water each day.
My Weight Watcher Week Begins on Friday's
Breakfast = 0
Snack = 3
Lunch = 5
Dinner = 13
Total = 21
Exercise = Walked 1 Mile, Jazzercise Class
Activity Points Earned for the Day = 6
Activity Points Earned This Week = 30
How many ounces of water I drank for the day = 70…Not enough!
This is What I Will Accomplish in 2015
I will choose one occasion per month for Social Drinking (um…this is a work in progress)
I will go no more than two days in a row without exercise.
I will track every single day for the entire year. No matter what.
I will RUN in a minimum of six 5K's. One down, 5 to go!
Happy Friday!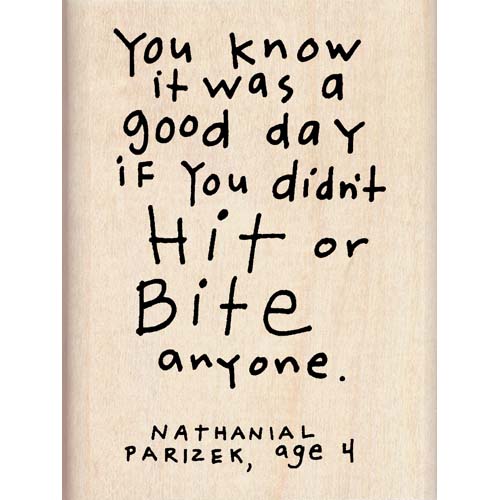 "love the life you live, live the life you love"