I've literally spent the last 3 days at the Verizon store in an effort to help my mom enter the texting world so she can keep in contact with my brother. Mom can now text, and send and receive pictures. Miracles do happen.
My older brother (haha, my only brother) sold his house and everything that he owns last year and lived in his camper for one year to prepare for a new journey in his life. This is him, learning how to use his iPhone. Also…a miracle. He prefers the simpler things in life, hence the camper.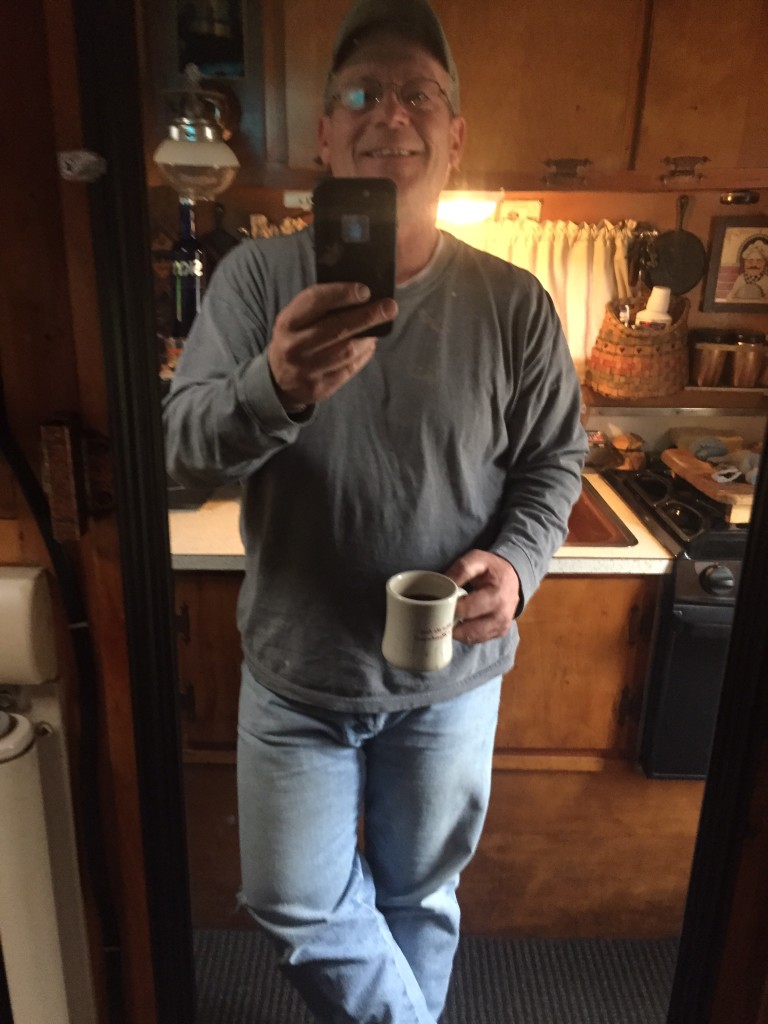 He left three weeks ago to head to the east coast and start a new life of camping and beaching it!
This is his home! (I think this picture was at a KOA campground is N. Carolina?)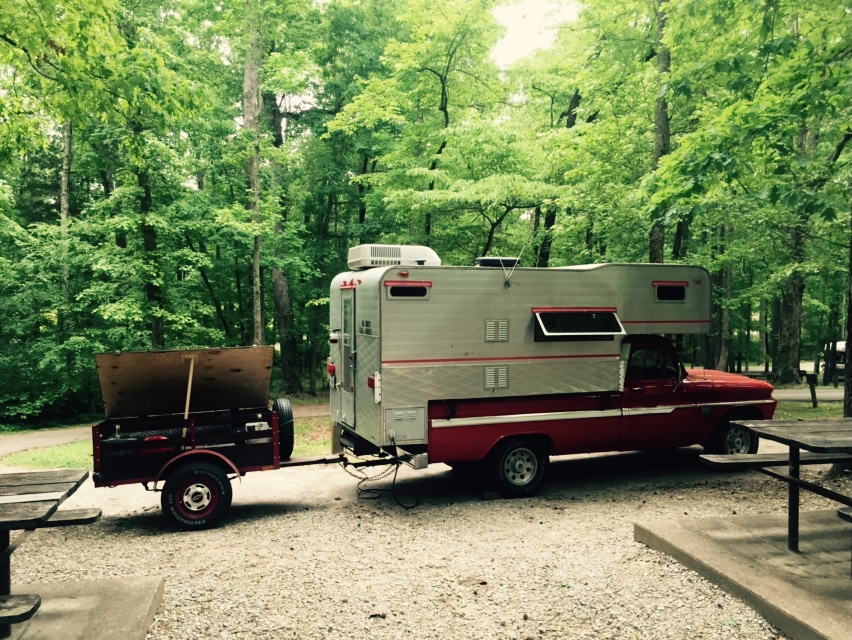 He calls her Stella.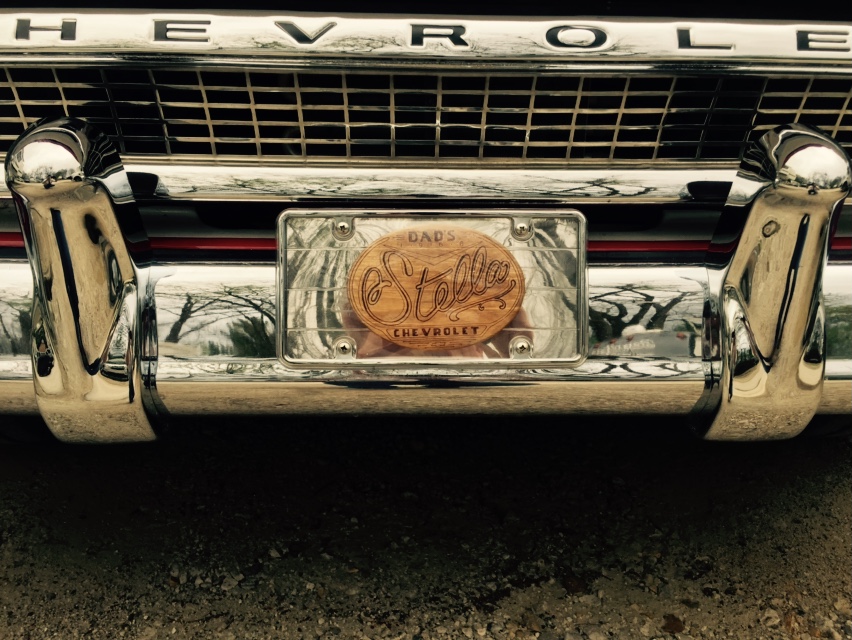 This is the rear end of the trailer he pulls. He's a Bob Segar fan.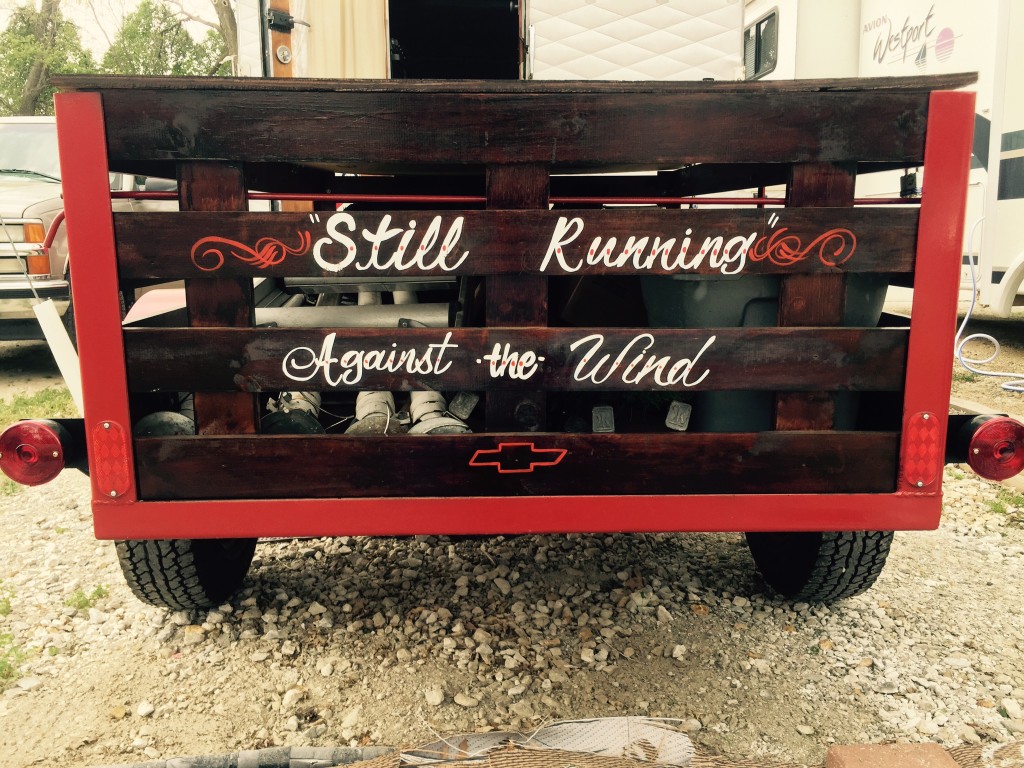 He has owned this 1967 Chevy Truck and Camper for several years now, and it is as cute as can be inside! He has been planning this trip and lifestyle change for several years now.
I talked to him yesterday, and he said he is the happiest he has been in a long time! I'm super happy for him and his new adventure's! He was at a KOA in Naples, Florida for this picture!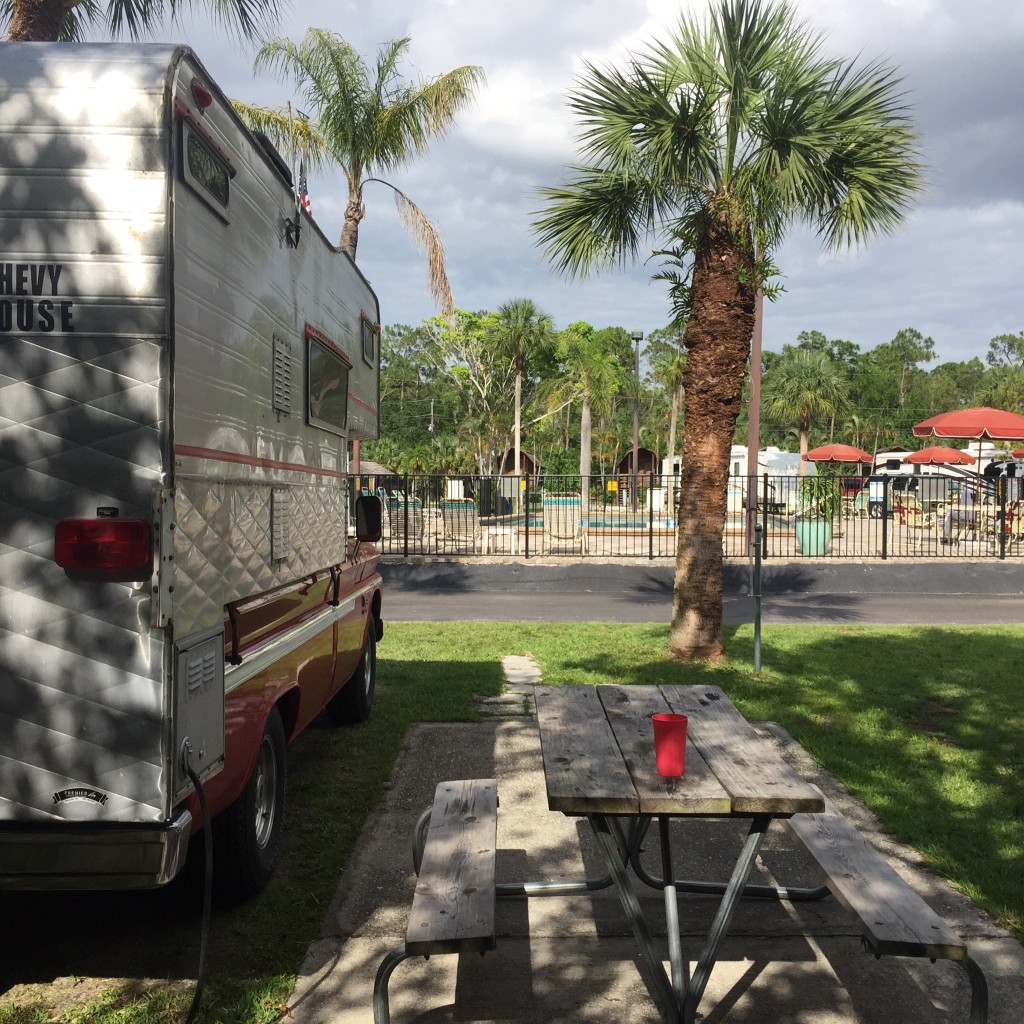 And…..after three day's and several hours at the Verizon store, my mom can now keep in touch with him much easier!!
Here's an update on my walking challenge as of yesterday! Tucker will be joining me for most of these miles!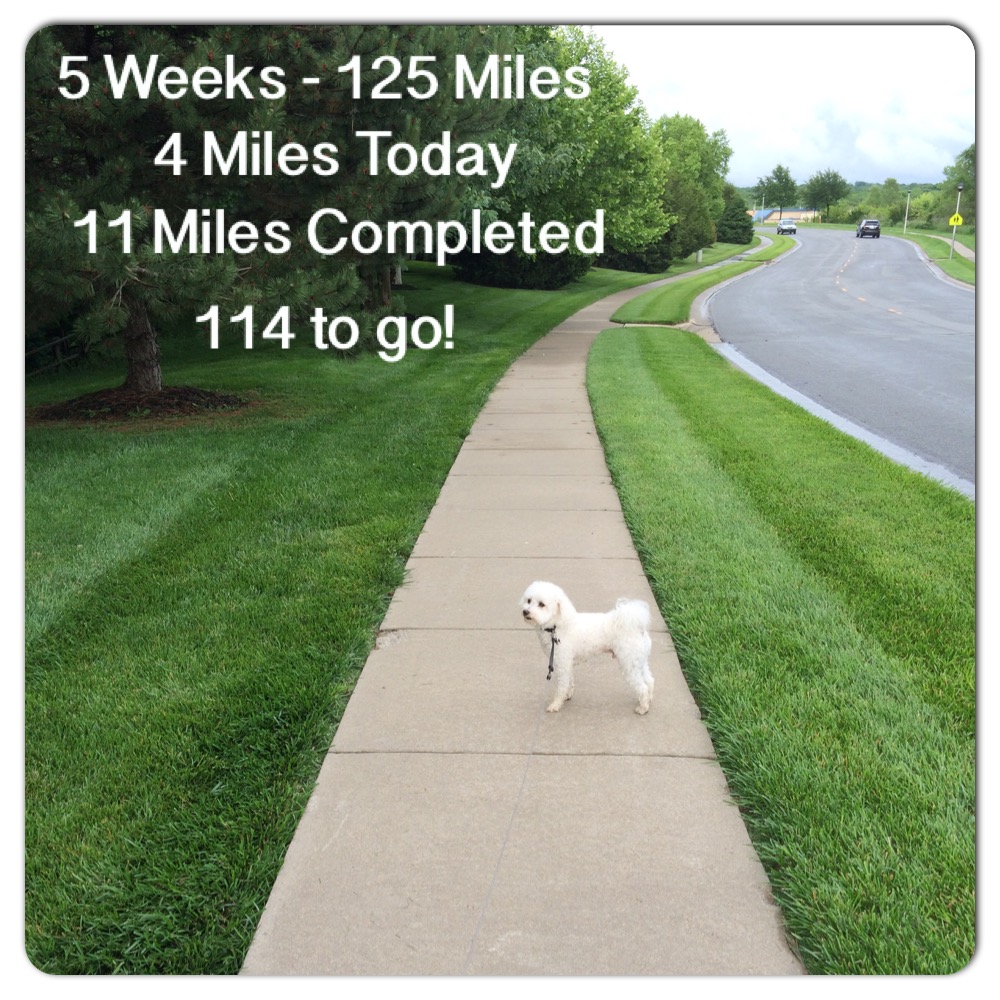 I loved being able to finally get to a WW meeting yesterday! Those members are like a second family! And…they get me! We talked very specifically about different foods to try, so I'm looking forward to trying a couple of new combinations of food this week!
Here are yesterday's eats….
Breakfast – 1 PPV
Banana after my WW meeting, and one of My Frothy Coffee's from home.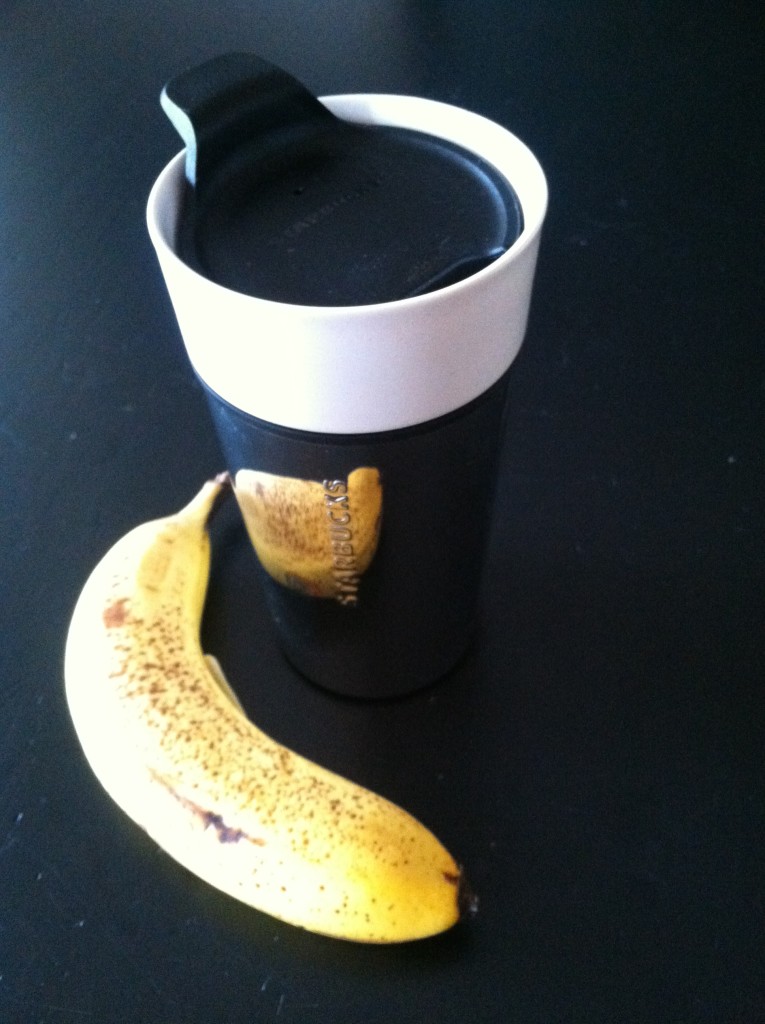 Lunch – 15 PPV
Kale and Salmon Salad with Lemon Vinaigrette. I forgot to ask the waitress for the dressing on the side! This salad had raw walnuts in it and beets. I love this salad at The Tavern in Prairie Village. This is a guess on points, but it feels like a safe guess.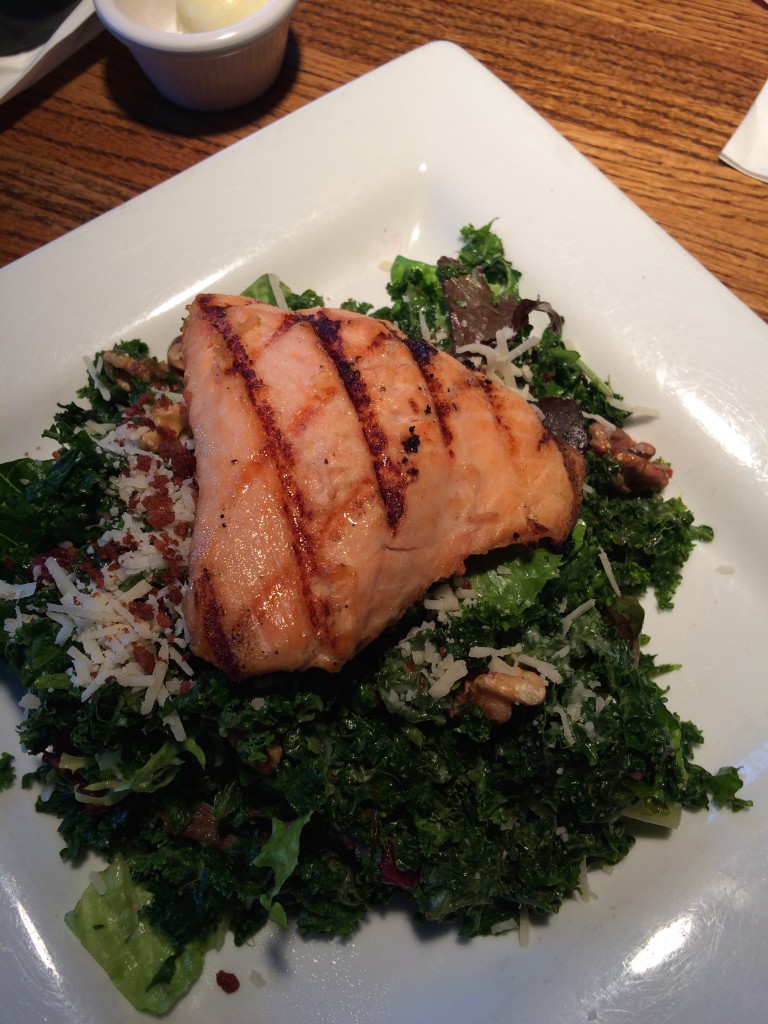 Snack – 0 PPV
Grapes and Hot Tea on the go! (Mom's house, Verizon store, Mom's house, Verizon store….on and on and on…..) 🙂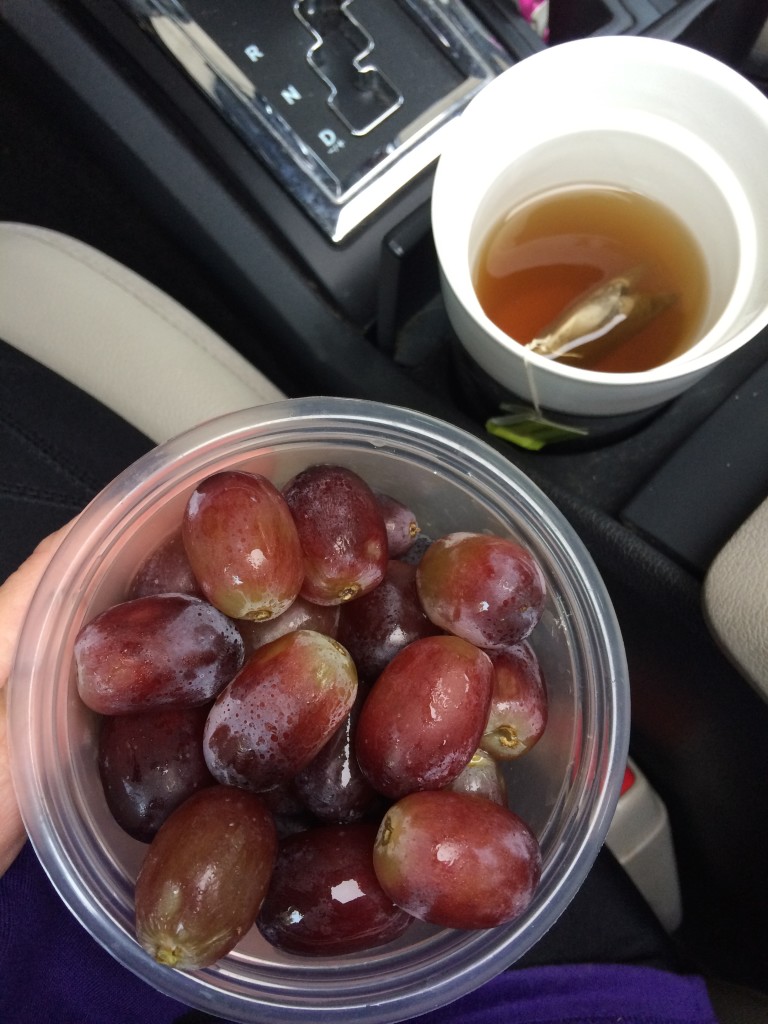 Dinner – 6 PPV
The last of the Balsamic Chicken with Roasted Vegetables. This SkinnyTaste.com recipe was great!
1/4 Avocado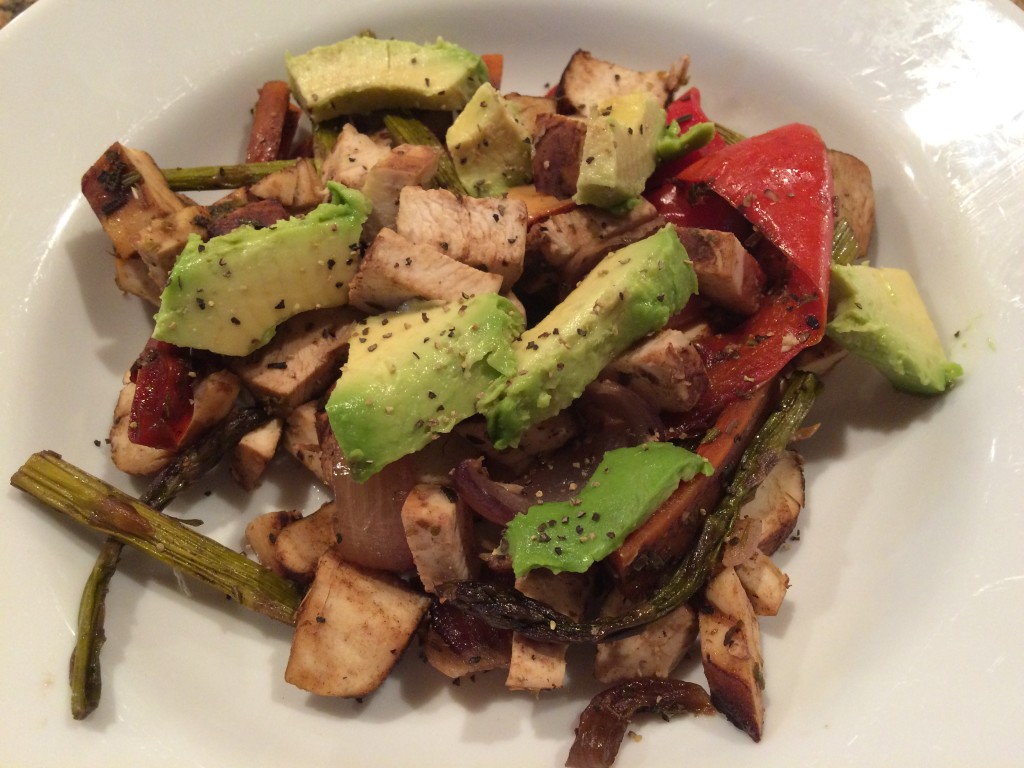 Snack – 2 PPV
Almond Milk PB Banana Smoothie…..in a chilled beer glass, of course.
1 C Unsweetened Vanilla Almond Milk
1 Frozen Banana
1 packet Raw Stevia
2 T PB2
1 T Unsweetened Cocoa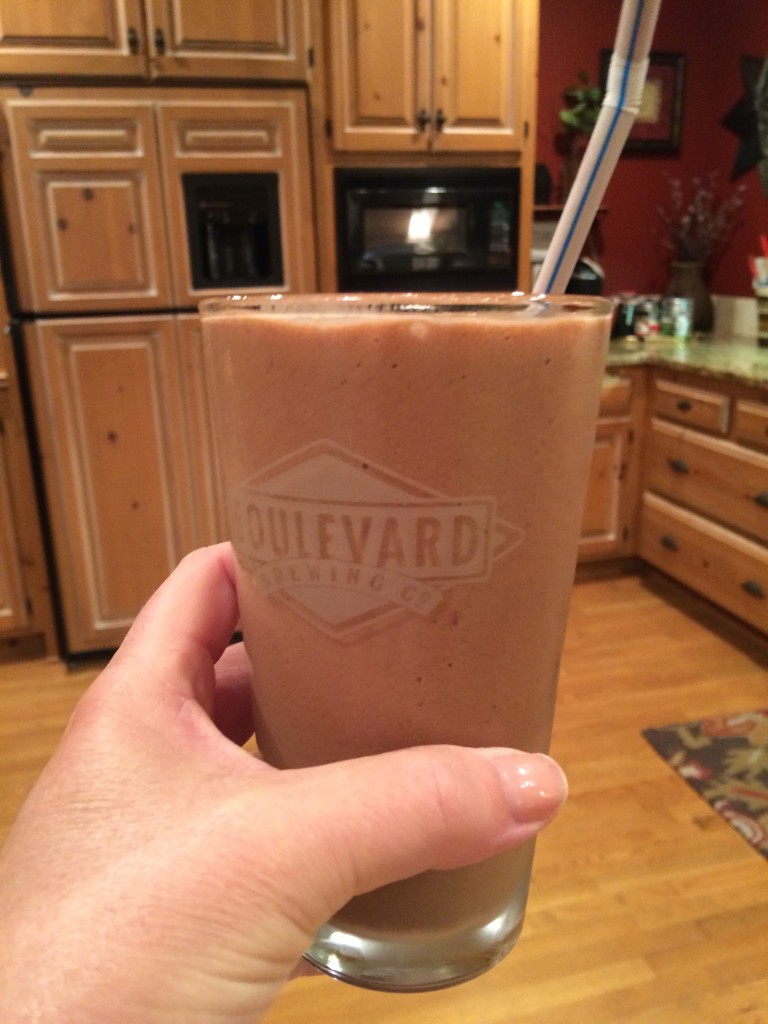 Weight Watcher's Points Plus
I can eat 26 PPV a day.
I can earn Activity Points by doing exercise, and eat them if I choose.
I have an allowance of 49 extra points that I can dip into throughout the week if I choose.
I should drink a minimum of 6 (8 oz) glasses of water each day.
My Weight Watcher Week Begins on Friday's
Breakfast = 1
Lunch = 15
Snack = 0
Dinner = 6
Snack = 2
Total = 24
Exercise = Walked 4 miles
Activity Points Earned for the Day = 5
Activity Points Earned This Week = 5
How many ounces of water I drank for the day = 50. So focused on other stuff, I forgot to drink more water!
Remaining points from my 49 Points Allowance = 49
This is What I Will Accomplish in 2015
I will choose one occasion per month for Social Drinking (um…this is a work in progress)
I will go no more than two days in a row without exercise.
I will track every single day for the entire year. No matter what.
I will RUN in a minimum of six 5K's. One down, 5 to go!
For my brother………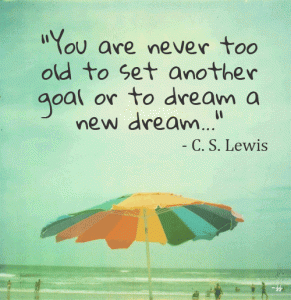 "love the life you live, live the life you love"